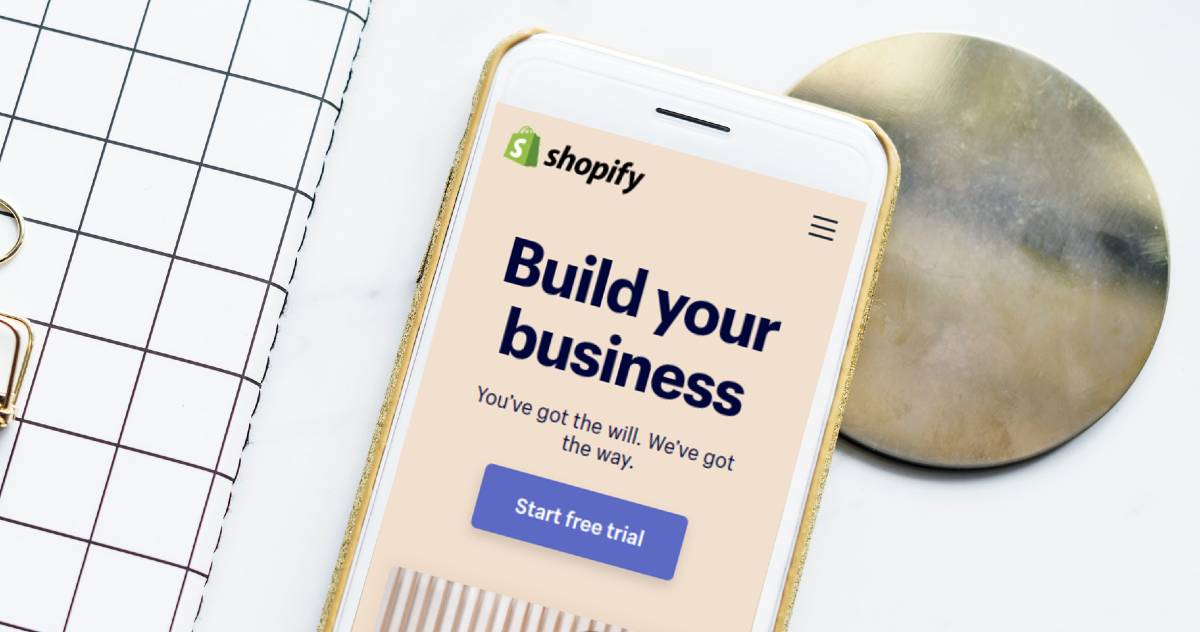 What's the difference between Wix and Shopify?
More importantly, which one is right for you?
That's what I hope to answer by the end of this article.
Hi, I'm Ryan Hart, I'm run a digital marketing agency that helps businesses sell more products online.
When I'm helping my clients launch their first online store using software like Shopify or Wix there are four primary criteria I like to focus on.
These criteria are:
Design
Apps
Flexibility & Ease of Use
Price
I will dive into the details below but first I think I should explain the difference between the two ecommerce platforms so we are starting on the same page.
Wix vs Shopify: The Basics
Both Wix and Shopify are popular brands of hosted website design software you can use to build a website or online store. That means you pay a monthly fee to use their software and host your website on their servers.
This is great because it makes it easy to launch your online store in a matter of hours without learning how to code. However, once you start using one platform it can be difficult to move your website to another platform without some serious technical help.
So, it's important to make the right choice from the beginning.
If I were starting an online store today I would select Shopify over Wix due to its ease of use and wide selection of apps that will supercharge your store as you grow.
While Wix has some great drag and drop design features, Shopify is designed to help you sell more products and grow your business. If you are serious about building a successful online business, these are the features you should be paying attention to.
Design
A professional looking website is the best way to build trust with your potential customers. In the past, building a great looking online store would cost thousands of dollars to design and develop.
Today, store owners can install a free website template or theme and have a beautiful looking store that is on par with designers that charge $5,000+ to build a website. That's pretty incredible if you ask me.
Shopify Themes
Shopify gives you 10 free themes and over 50 premium themes you can use to build your online store. As a designer myself, I think Shopify has done a great job designing a high-quality set of free themes that will meet the needs of most store owners.
However, if you want to separate your online store from the crowd there are currently 50+ premium themes available for purchase. These themes are designed by 3rd-party companies that specialize in Shopify theme development and are vetted by Shopify. That means you don't have to worry about theme developers sneaking malware into your website like you do with Wordpress themes.
Paid themes currently cost $140, $160 or $180 per theme. In my opinion this is a very fair price for a premium theme if you are looking for special features you cannot get from a free theme.
After you install a theme, customizing your Shopify store is easy. In the theme settings you can customize the theme colors, fonts, checkout page, and connect your social media profiles.
The theme editor allows you to modify the design of your pages including the homepage, product page, collection pages, blog, cart and 404 page. While the Shopify editor is not exactly drag and drop, it does make it easy to modify your homepage using a library of section templates.
Wix Themes
Do you want the good news or the bad news first?
Let's start with the good news:
Wix offers over 400 free themes you can use to build your website or online store. Most of these are high-quality and professional looking themes. That's pretty cool.
Then you can use the drag and drop editor to make changes to your design without learning how to code. That's pretty cool, too.
Okay, here's the bad news. After you pick a theme and get your website looking just right, you cannot change the theme. That means if you decide to change your theme in a few months, you'll need to start all over from the beginning!
You see, website builders like Shopify and Wordpress are designed to allow you to switch themes easily without losing your content. They do this by using templates that pull your content into predefined blocks on your website.
However, with a Wix website your content is static. Meaning anything you add to your website becomes baked into your template. You cannot transfer it easily to another theme.
While this might not seem like a big deal, trust me it is. Most new website owners change their theme several times in the first few months until they get the look just right. It is not uncommon for established and successful online stores to change their theme once per year or more!
With a small website and a few simple pages, starting from scratch may not seem like a big deal. But once your website starts getting traffic and your website grows to a few dozen or even a few hundred pages, changing your theme will be a nightmare with Wix.
Please save yourself the headache and use Shopify instead! You'll thank me later.
Apps
It is difficult for companies like Shopify or Wix to anticipate how customers will use their software. So to make their software extremely easy to use, they minimize the standard features and rely on 3rd party apps to extend their functionality.
Some of the most popular apps available add features such as customer reviews, email marketing and discount codes.
While many of these apps are free, the most powerful apps will require you to pay an additional monthly fee. However, in some cases these apps will increase your conversions and sales - so they will probably pay for themselves right away.
Shopify Apps
Currently there are over 2300 free and paid apps available on the Shopify app store. That's a ton of ways to add new features to your website without having to hire a developer to custom code these features for you.
The most popular apps at the moment include widgets that show recent sales, email pop up widgets, countdown clock widgets, and website announcement banners. If there is a special feature you need there is probably an app for that!
Here's how to install an app in your Shopify store:
Login to your Shopify account
Click on "Apps" in the sidebar
Click "Visit Shopify App Store"
Click on an app and click "GET"
Click "Install App"
Done!
If you need to update or delete an app, you can manage all of your installed apps under the "Apps" link in the sidebar.
Wix Apps
Wix offers a small selection of apps with limited features. When designing your website with the Wix Editor interface you'll have access to about 250 apps. However, if you design your website using the Wix ADI (Artificial Design Intelligence) editor you'll only have access to 16 apps.
Some of the most popular apps are focused around traffic generation. You'll find apps like Site Booster, Traffic Generator and GetTraffic at the top of the ranking charts. For some reason these apps have great reviews although in my opinion they deliver little in return.
I would suggest reading my guides on SEO and traffic generation rather than using a sketchy app in the Wix marketplace to get more traffic.
There are also apps that will integrate with invoicing and accounting software like Wave and Freshbooks.
Once you dig into the app marketplace you will probably be able to find a few apps that will help you grow your online store. But overall I found the app integration clunky and difficult to manage compared to Shopify.
Flexibility & Ease of Use
When trying to pick a website hosting or an ecommerce platform for your business, flexibility and ease of use are the most important features to consider.
In fact, from my experience it is the flexibility and ease of use of an ecommerce platform that causes the most frustration for online store owners.
When I say flexibility, I am referring to the ability of the software to meet your needs overtime. Both Shopify and Wix are easy to use but unfortunately they are not very flexible. A large retailer may not be a good fit for Shopify or Wix because it is usually not flexible enough to meet the demands of a high-volume seller.
However, for most new online businesses or small retailers, an ecommerce platform like Shopify may give them enough flexibility to grow their business without needing custom ecommerce development.
I like to cover flexibility and ease of use in one section because they are two sides of the same coin.
While Wix is not very flexible in terms of custom features and code, it is extremely easy to use. It's simple interface and basic features make it a great fit for many small businesses.
An example of a very flexible ecommerce platform is Magento. But that flexibility comes at a price: it is very complicated and difficult software to use without some technical experience.
Shopify Benefits
On the surface Shopify looks like a very basic ecommerce platform. That is on purpose.
The majority of business owners that start their online store using Shopify do not need advanced features or complicated systems. They just need an easy way to sell their products online.
However, beneath the surface Shopify offers a great deal of flexibility for custom coding and advanced features. You can upload your own custom apps, themes and even connect to the Shopify API.
While these features are not useful to most business owners, it is nice to know that a few years down the road you have the option to add custom features to your site without switching platforms.
In terms of ease of use, Shopify ranks up there as one of the easiest ecommerce platforms I've used. Not only is the interface easy to navigate, but they've removed the two biggest obstacles most online stores run into: payment processing and affordable shipping.
It's hard to believe that only a few years ago you needed an expensive merchant account to collect payments online. Today, thanks to the payment processing software Stripe, entrepreneurs around the world can collect payments directly on their website for free.
Shopify makes it easy to start collecting payments from customers by using their Shopify Payments gateway which is powered by Stripe. You can also connect to dozens of other payment gateways or merchant accounts if you already have these accounts setup.
After you sell your first product, then you need to figure out how to ship it without spending a fortune on postage. Luckily Shopify Shipping makes this easy, too. They've partnered with USPS, UPS and DHL to give you discounted rates on shipping.
Before the Shopify Shipping service, you needed a monthly subscription to a postage service like Stamps.com, Endicia.com or ShipStation. Or you needed to take your packages down to the post office, have them weighed and purchase postage at retail price. With Shopify you can print postage at home and arrange a pickup the same day!
Wix Benefits
Wix makes it easy to design a simple website. Building an online store with Wix is another story.
They lack many ecommerce features compared to Shopify such as real-time shipping rates and the ability to print shipping labels from your website.
For anyone that plans to build a successful online store, purchasing postage and printing shipping labels will be an integral part of your daily routine. It is important to pick an ecommerce platform that allows you to manage these tasks directly from your website.
Also, if you ever plan to move your online store to another service you cannot transfer your website data. Here's an excerpt from their support documents:
"Your Wix site and all of its content is hosted exclusively on Wix's servers, and cannot be transferred elsewhere. Specifically, it is not possible to export or embed files, pages or sites, created using the Wix Editor or ADI, to another external destination or host."
As you can see, Wix is not very flexible. And from my experience it was not easy to use. As an experienced web designer I think that is saying a lot about their software.
Considering Shopify and Wix stores are the same price (see below) I would recommend Shopify for the ease of use and impressive flexibility as your store grows.
Price
Unfortunately when comparing prices of ecommerce platforms I have seen many entrepreneurs go with the cheaper one just to save money. I like saving money, too, but when you're starting an online business you need to invest in the tools that will help you succeed.
I can tell you from experience that when it comes to software you usually get what you pay for. So don't sabotage yourself before you even get started. Invest in yourself and your online presence and you will be greatly rewarded.
When comparing Shopify and Wix pricing you really have to read the fine print. On the surface it appears that Wix is much cheaper. But when you try to sign up for an account you'll quickly find out that you can only get the discounted prices if you sign a 3-year contract! Buyer beware.
Shopify Pricing
Shopify offers multiple price levels so you only have to pay for the features you need and nothing else. You can get started for as little as $29 per month
Most new businesses should start with the Shopify standard plan which costs just $79 per month because they can take advantage of Shopify's lower transaction fees and discounted shipping rates.
However, if you are still on the fence about whether starting an online store is right for you - they offer a 14-day free trial so you can setup your store before you have to spend a single dollar.
| | Basic | Standard | Advanced |
| --- | --- | --- | --- |
| Monthly Price | $29 | $79 | $299 |
| Free Trial | Sign Up | Sign Up | Sign Up |
If you are in this for the long haul you can save 10% when you pay for 12-months up front or 20% when you pay for 24-months up front.
Wix Pricing
How much does Wix cost per month? That's a difficult question to answer.
When I tried to sign up for one of their premium plans I encountered multiple prices and various product names for essentially the same service.
For example, the Basic Store Plan costs $19.90 per month or $16.17 per month billed yearly.
Then, the Wix eCommerce Plan costs $21.50 per month or $17 per month billed yearly.
And finally, the Unlimited Store plan costs $29.90 per month or $24.92 per month billed yearly.
Yet all of these plans seem to have the same features!
Also remember that the prices you see listed on the Wix website are for annual plans. You'll need to pay for 12, 24 or even 36 months upfront to get the prices listed on their website. The month to month plans are 20% higher and have limited features!
Conclusion
As you can see I am a big fan of Shopify. For the majority of small businesses, Shopify makes it really easy to start an online store without learning how to code or hire a developer. Shopify also offers enough flexibility to meet your needs as you expand.
Not to mention, the built-in Shopify Payments and Shipping features will save you countless hours trying to figure that stuff out on your own. And, you could save hundreds or even thousands of dollars a month on shipping costs depending on your sales volume.
If at this point you are realizing that you don't need an online store but just need a basic website, then Wix might be a good fit for you. Although Wix offers some ecommerce features, you might feel limited by the lack of integrations that other ecommerce platforms offer.
So if you are ready to get started, click here to sign up for a free trial of Shopify. After you get your store up and running feel free to send me a message. I would be happy to check it out!