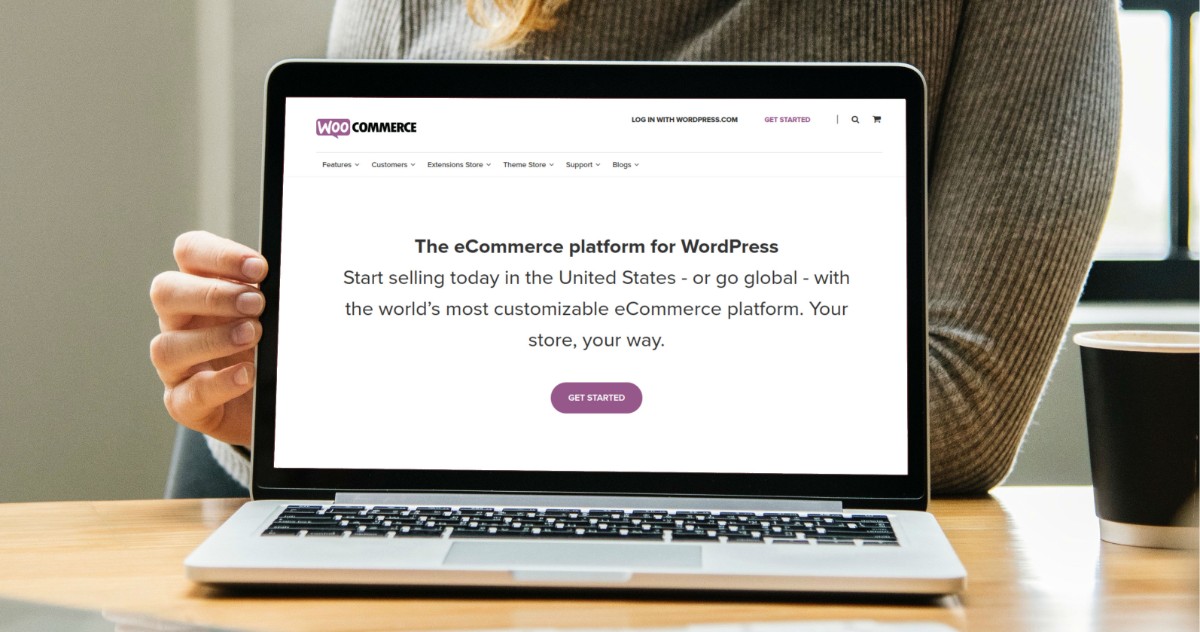 As an experienced web designer I have many opinions about ecommerce software. Today I want to focus on the two most popular ecommerce platforms: Shopify and WooCommerce.
However, my opinion rarely matters because most of my clients come to me for help after it's too late. Once they have invested the time and money to build their online store with Shopify or WooCommerce, they are reluctant to make the switch to a different platform.
I hope this article will help you make the right choice the first time, so you don't waste your own time or money picking the wrong ecommerce software.
Shopify vs WooCommerce: Which is the Best eCommerce Software?
Shopify and WooCommerce are brands of ecommerce software. That means you can use either of them to create an online store in just a few hours.
The primary difference is that Shopify is hosted ecommerce software and the Woocommerce plugin for Wordpress is a self-hosted solution.
If you create a store using Shopify it is hosted and maintained on the Shopify servers. You don't have to install the software or update it. You just have to create an account and your store is ready to go.
Unlike Shopify, which includes ecommerce, website and blogging software all in one, WooCommerce is a plugin for the Wordpress content management system (CMS). WooCommerce adds ecommerce functionality to Wordpress software.
WordPress is the most popular content management system in the world, powering over 25% of websites. It is great for building websites, blogs and online stores (with the WooCommerce plugin).
Wordpress is also free and open source, which means you can install it on practically any host you choose. That being said it requires some technical hurdles to overcome if you have never created a website before.
What it boils down to is that Shopify is less flexible but easier to use. On the other hand, Woocommerce is extremely flexible but requires some technical knowledge to install, setup and maintain.
If you want to launch your online store this weekend and are not very technical or care to learn - Shopify is probably the right option.
However, if you want flexibility to decide where to host your store and have a specific vision for what your store should look like, Woocommerce is the best bet for you.
Obviously there are many other pros and cons of Shopify vs Woocommerce, but if you are looking for a straightforward answer here it is:
Shopify is simple, less technical and offers 24/7 customer service
Woocommerce is very flexible, technically complex and offers no customer service
Ultimately, you'll need to decide which option is right for your online store. It will depend on your comfort with technology and the special features you want to add into your store.
Shopify vs WooCommerce Comparison table
| Features | Shopify | WooCommerce |
| --- | --- | --- |
| Products | Unlimited | Unlimited |
| Blog | Yes | Yes |
| Free Themes | Yes | Yes |
| Premium Themes | Yes | Yes |
| Support | Yes | Limited |
| Price | $29+ | Free* |
Price: Shopify vs WooCommerce
One of the biggest mistakes I see business owners make is using Woocommerce to build their online store because it is technically free. You see, Woocommerce is an ecommerce plugin for the Wordpress website platform - both of which are free and open source software.
The term open source means developers from around the world volunteer to maintain and improve the software and you are allowed to use or modify the software for free with no strings attached.
However, you still need to purchase a monthly hosting plan where you can install your "free" software. In many cases Woocommerce can be much cheaper to operate on a monthly basis than Shopify, but remember that it is not completely free.
Now that we got that out of the way let's compare the price of Shopify vs Woocommerce.
Shopify Pricing
Shopify (Basic): $29 per month
Shopify (Standard): $79 per month
Shopify (Advanced): $299 per month
Woocommerce Pricing
Wordpress: Free
Woocommerce Plugin for Wordpress: Free
Basic Wordpress Hosting: $4.95 per month
Managed Wordpress Hosting: $29+ per month
Blogging: Shopify vs WooCommerce
It seems everyone is talking about content marketing these days. What's the big deal? Well, I believe anyone who plans to start an online store should be thinking about content marketing or blogging as part of their marketing strategy.
Now that ecommerce software is available to everyone at affordable prices it is easier than ever to start an online store. However, that means there is more competition than ever before. One way for ecommerce stores to differentiate themselves without slashing their prices is to use content marketing.
Content marketing can be as simple as writing articles about how to use the products you are selling. This is a great way to attract customers to your store and build trust before they are ready to purchase.
So which ecommerce software is better for blogging: Shopify or Woocommerce?
My answer is Woocommerce since it is built on the Wordpress blogging software. Wordpress makes it easy to create an manage content from a simple dashboard. Woocommerce itself does not have blogging features - it's just an ecommerce plugin.
Shopify also has a blog built in. It will allow you to create posts, accept comments and organize posts in categories. If you have decided Shopify is right for you because you don't want to deal with the technical aspects of using Wordpress, then the Shopify blog will work just fine for most people.
Apps and Plugins: Shopify vs WooCommerce
I hate hidden fees. So I want to be upfront with you that both Shopify and Woocommerce come with extra fees beyond the monthly subscription price. These fees come in the form of paid third-party apps or plugins which extend the functionality of your store.
These paid apps are not a bad thing, but it is something to keep in mind. If you want your store to be an advanced ecommerce cash machine like Amazon.com or Nordstrom.com, you'll need to fork over some extra cash for a few apps and plugins.
Shopify Apps
After you create your Shopify store, it has all of the features you need to start selling right away. This includes accepting payments, printing shipping labels and emailing simple receipts.
But if you want to take your store to the next level you'll need to install a few apps. Some of the most popular apps add functionality such as product reviews, upsells, customizable receipts and popup optin forms.
Many of these apps are free, but the most valuable apps usually come with a monthly fee of $9 to $99 and above.
Woocommerce Extensions
Right out of the box Woocommerce requires a few plugins just to get it working. These include the Stripe payment extension, email marketing and shipping providers.
There are thousands of other extensions that are provided by Woocommerce and third party developers. Popular extensions include subscription billing, Fulfillment by Amazon and dynamic pricing.
Conclusion
As you can see it is not a straightforward decision when comparing Shopify and Woocommerce. What I hoped to convey is that the decision should come down to your technical ability and needs - not price.
Remember, the Woocommerce plugin is free but you will still need to pay for website hosting where your online store will live. If you already have a WordPress website, adding an online store is as simple as installing the Woocommerce plugin.
On the other hand, if you want to start a simple online store and don't need the flexibility to completely customize your website, Shopify might be a great option for you.
I am always open to answer your questions about starting an online store. Feel free to reach out and I will see how I can help.