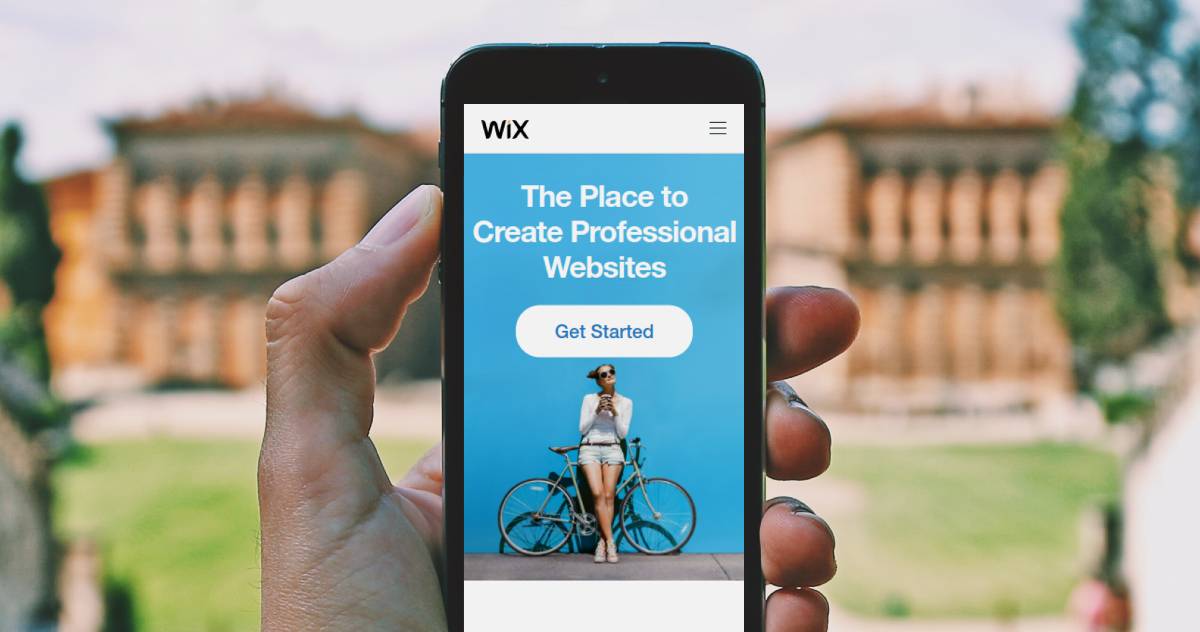 Have you recently seen a Wix commercial on TV or YouTube featuring Will Ferrell, iJustine or Rhett & Link? It seems like every time I'm on Youtube I get bombarded with Wix ads. Well their ads make it seem like an easy way to build a website without learning how to code, right?
If you've tried to build a website in the past using Wordpress or other website builders I'm sure you know how frustrating it can get. I've been there too.
The reality is that when you use other website builders like Wordpress you have to figure out how to setup your themes, plugins and settings. Then you need to spend hours getting it to look just right. It can make you want to give up before you make any progress.
With Wix it is much easier.
How do I know? Well, I've been running a digital marketing and web design agency for the last 8 years. We've helped overwhelmed clients get past these obstacles and start having success online.
But in this article I want to show you how to create a website yourself using Wix.
There are four criteria you should use to decide whether a website builder like Wix is right for you. These are design, apps, flexibility/ease of use and price. I talk about each one in detail below. Before we get into the details, let's see just how easy it is to build a website with Wix.
How to Create a Website with Wix
Creating a website with Wix is easy because you don't need to learn how to code or set up hosting like you do with Wordpress. Instead, Wix gives you the ability to design your website using a simple drag and drop editor.
Here's how easy it is to create a website with Wix:
Get started for FREE by going to ryanhart.org/wix
Click the 'Get Started' button
Create an account
Select your type of website
Select "Create Your Website with the Wix Editor"
Choose a template, click 'edit'
Click Publish
Click "Connect your own customized domain", then "Save & Continue"
Click "Get a New Domain Name"
Select the Unlimited Plan to get a free domain name
Pick a domain name for your website
Done!
Design
In my opinion, the key to starting a successful online business or building your personal brand is a great looking website.
Your website gives you the ability to build trust with your potential customers before you ever meet them. That's a powerful tool.
So, how do you build a professional looking website without hiring an expensive web designer like me or learning how to code yourself? You use drag and drop website design software like Wix!
Wix has over 400 free website templates you can use to build your website. Then you can customize the template to meet your unique needs. Easily drag and drop text and images anywhere on the page.
You can even preview what your website looks on mobile. This is great since most of your website traffic will come from mobile phones, while your potential customers are on the go.
One word of warning: At the moment Wix does not allow you to change your website theme after it's created. That means if you build your website using one theme, but want to change the design in a few months you'll need to start over from scratch.
This might not be a big deal if you have a small website with just a few pages. But as your business grows, starting your website over from scratch could be a huge headache. If you anticipate changing the design or layout of your website often I recommend using a website builder like Wordpress or Shopify instead.
Flexibility & Ease of Use
Wix has a surprising amount of features to help your grow your online business as you expand. Inside your account you'll be able to setup a professional email address like [email protected] with their integration with G Suite.
You can also create and send email marketing campaigns to your customers, create and send invoices, create an online store and manage your blog all from one dashboard.
Most website builders are focused on helping you design your website. If you need to send emails to your customers you need an email marketing service like Mailchimp or ActiveCampaign. Overtime these costs can add up.
Apps
Website builders like Wix are great because they make it extremely easy to create a professional looking website without learning how to code. But every person or business that uses Wix to create their website needs the software to do very unique tasks. That's where apps come in.
They allow you to add special features such as invoicing, booking appointments or email optin forms to your website easily.
If Wix built all of these features directly into their software, it might be overwhelming for most users. Instead 3rd party companies design and develop apps to meet the needs of a small segment of users. In exchange for their development and customer support these 3rd-party companies usually charge a small fee to use their app.
Currently Wix offers over 250 free and premium apps you can use to supercharge your website.
Some of the most popular apps will help you get more traffic, rank better in search engines, increase customer loyalty and manage your social media profiles - all from your website.
Here's how to add an app to your website:
Open the Wix website editor
Click the "Add Apps" button
Search or browse for interesting apps
Click "Add to Site" to install
Done!
Wix Pricing
Want to play around with Wix before you decide to purchase? You can get started for FREE and design your website without entering your credit card.
Then, when you are ready to publish, just upgrade to a premium plan and you are ready to go. Plans start at just $5 per month!
Why you should purchase a premium plan
Even though you can get started with Wix for free, I recommend upgrading your account right away so you can claim your free domain name. After you create your domain name this will let search engines start to find your website while you work on tweaking the design.
If you have already thought of a great business name or blog name, you don't want someone to steal this name while you are designing your website. That's why I recommend upgrading your plan so you can claim your free domain name first, then work on the design later.
Also, it can take search engines like Google and Bing a few months to find and scan your website. Until this happens your website will not show up in search results.
So to speed up the process I recommend setting up your domain and making your website public even if you are not ready for the public to see it.
You don't have to share your website address yet with your friends and family if you are not ready for the world to see it. But you should publish your site so search engines can start to scan and rank your website.
If instead you wait months to publish your website until it is perfect, it could take another several months before you start appearing in search engines. That's why I always encourage new business owners to publish before they are ready and update their website as they go.
Conclusion
If you want a simple website for your business or hobby, Wix might be a good fit for you. It is an easy way to build a professional looking website without learning how to code.
They offer a free domain name when you sign up for a premium account as well as many other bonuses that will help you get started on the right foot.
However, if you are looking to build an online store I would recommend using software like Shopify instead.
Not sure if Wix is right for you? Send me a message using the form below or connect with me on Twitter and I would be happy to answer your questions.