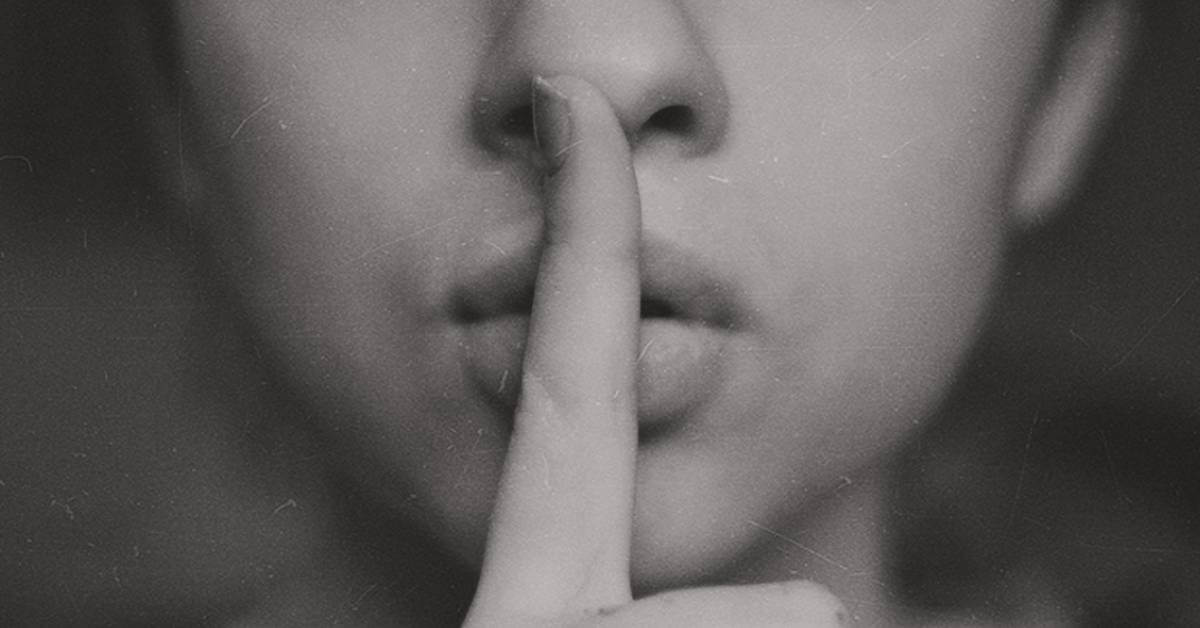 In this post I'm going to share with you the most impactful bible verses about cursing and using profanity that I've read.
In fact:
These scriptures on cursing will make you think twice about the words that come out of your mouth from now on.
Ready to find out what the bible says about swearing?
Let's get started.
Colossians 3:8
But now you must also rid yourselves of all such things as these: anger, rage, malice, slander, and filthy language from your lips.
Ephesians 4:29
Do not let any unwholesome talk come out of your mouths, but only what is helpful for building others up according to their needs, that it may benefit those who listen.
Ephesians 5:4
Nor should there be obscenity, foolish talk or coarse joking, which are out of place, but rather thanksgiving.
Matthew 5:37
All you need to say is simply 'Yes' or 'No'; anything beyond this comes from the evil one.
Matthew 12:36-37
But I tell you that everyone will have to give account on the day of judgment for every empty word they have spoken. For by your words you will be acquitted, and by your words you will be condemned.
Matthew 15:10-11
Jesus called the crowd to him and said, "Listen and understand. What goes into someone's mouth does not defile them, but what comes out of their mouth, that is what defiles them."
James 1:26
Those who consider themselves religious and yet do not keep a tight rein on their tongues deceive themselves, and their religion is worthless.
James 3:6-8
The tongue also is a fire, a world of evil among the parts of the body. It corrupts the whole body, sets the whole course of one's life on fire, and is itself set on fire by hell. All kinds of animals, birds, reptiles and sea creatures are being tamed and have been tamed by mankind, but no human being can tame the tongue. It is a restless evil, full of deadly poison.
James 3:10
Out of the same mouth come praise and cursing. My brothers and sisters, this should not be.
2 Timothy 2:16
Avoid godless chatter, because those who indulge in it will become more and more ungodly.
Psalm 19:14
May these words of my mouth and this meditation of my heart be pleasing in your sight, LORD, my Rock and my Redeemer.
Psalm 34:13-14
Keep your tongue from evil and your lips from telling lies. Turn from evil and do good; seek peace and pursue it.
Psalm 141:3
Set a guard over my mouth, LORD; keep watch over the door of my lips.
Proverbs 4:24
Keep your mouth free of perversity; keep corrupt talk far from your lips.
Proverbs 6:12
A troublemaker and a villain, who goes about with a corrupt mouth
Proverbs 21:23
Those who guard their mouths and their tongues keep themselves from calamity.
Exodus 20:7
"You shall not misuse the name of the LORD your God, for the LORD will not hold anyone guiltless who misuses his name.
Luke 6:45
A good man brings good things out of the good stored up in his heart, and an evil man brings evil things out of the evil stored up in his heart. For the mouth speaks what the heart is full of.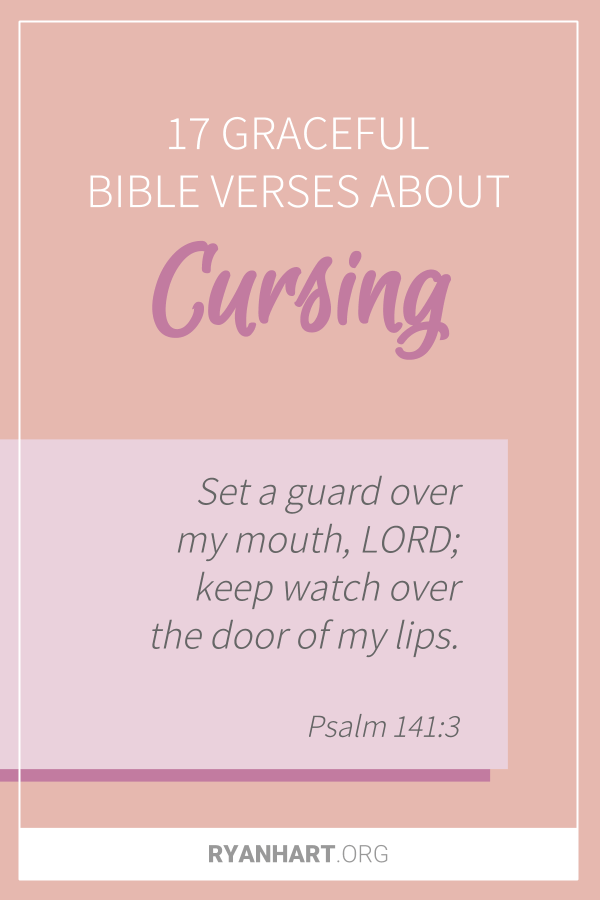 Now It's Your Turn
And now I want to hear from you.
Which of these bible verses was most meaningful to you?
Are there any scriptures about cursing that I should add to this list?
Either way, let me know by leaving a comment below right now.