The Cayman Islands, part of the Greater Antilles archipelago, comprise three islands located south of Cuba. Grand Cayman, which is just 1 hour and 35 minutes on a flight from Miami, is the largest of the three islands and is unusually flat for a Caribbean island.
The Cayman Islands, named the Caribbean culinary capital, offer remarkable romantic adventures or relaxing getaways for those couples looking for some R&R.
The Grand Cayman resorts offer water excursions, including scuba diving, and snorkeling (to name a few) to discover nearby shipwrecks, marine life, and underwater coral reefs.
The famous, walkable coral sand at Seven Mile Beach has been voted The Caribbean's Best and is near most of Grand Cayman's luxury resorts, hotels, and spas.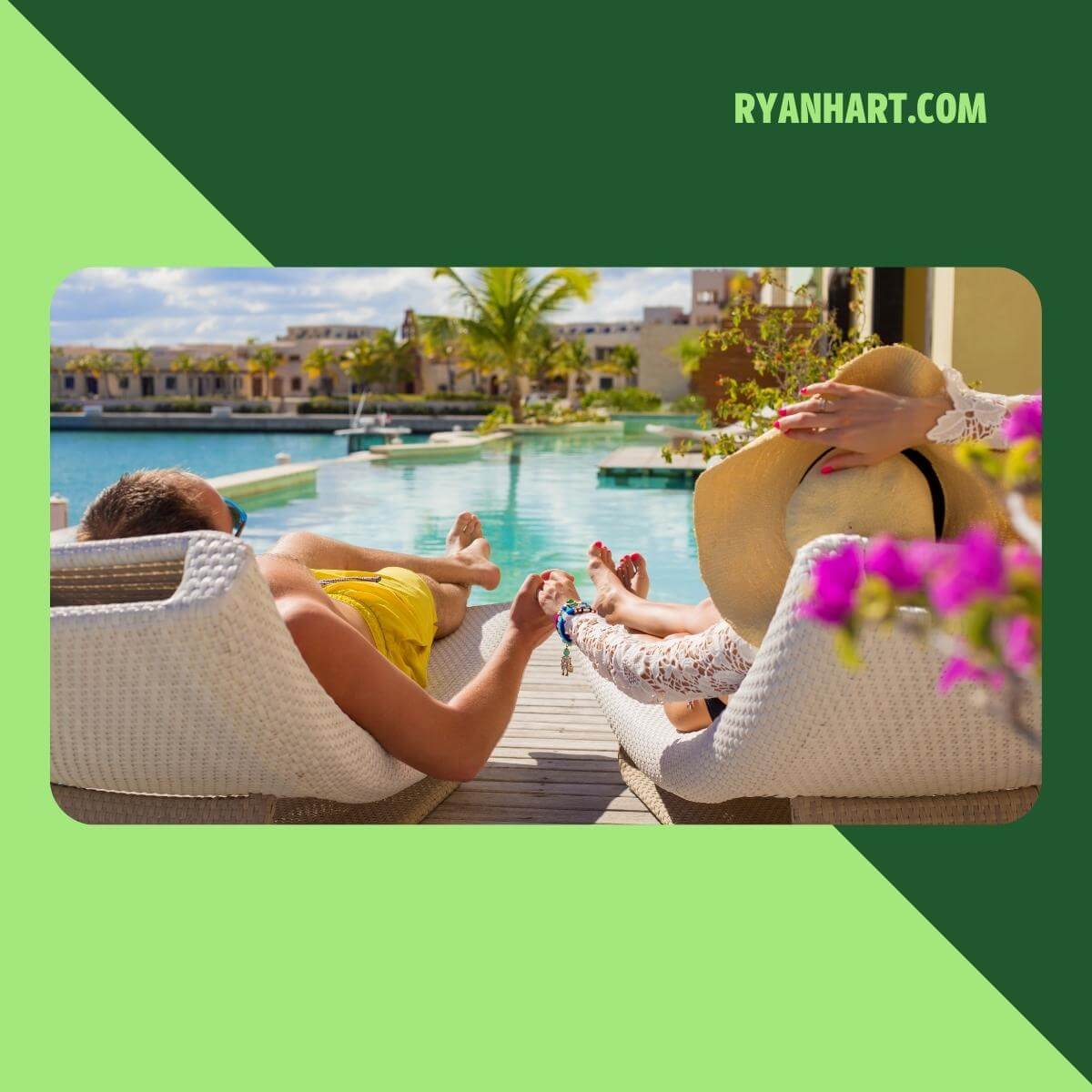 What is the best resort in Grand Cayman?
Here is a list of our favorite Grand Cayman resorts that embrace Caymankind – the island's warm and welcoming spirit: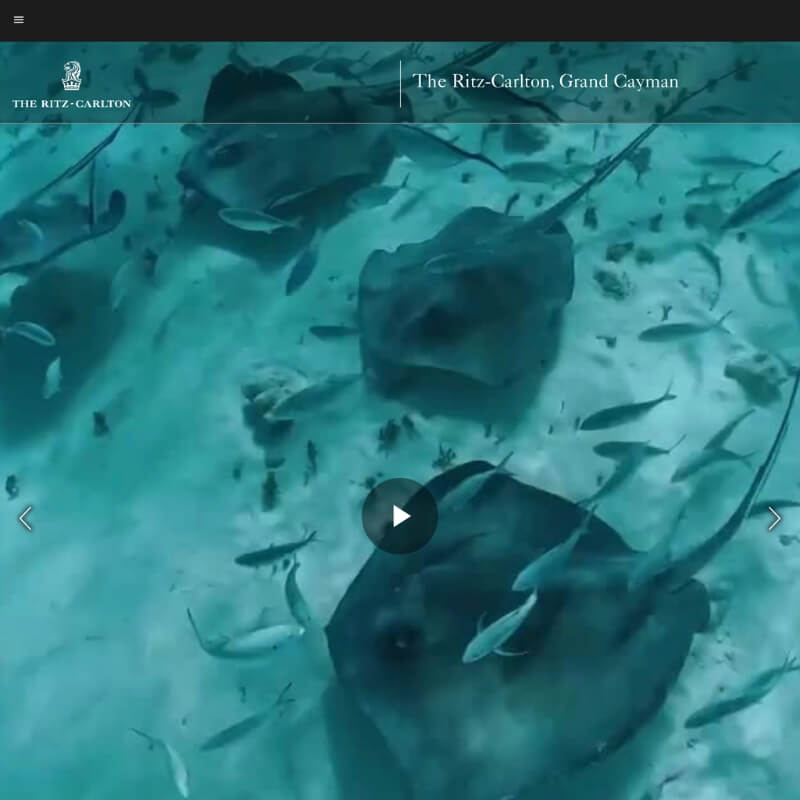 The Ritz-Carlton Grand Cayman is located on this island's famous Seven Mile Beach. This is among the most luxurious of Grand Cayman Resorts, with guest offerings to explore and enjoy in the sun, sand, and surf.
When relaxing between exciting and new adventures, the Ritz Carlton also offers a relaxing, elegant spa to renew and enjoy what makes Grand Cayman special.
The Ritz-Carlton Grand Cayman is the perfect resort for a romantic couples' getaway with culinary delights, stunning views, watercraft rentals, 24-hour room service, and crystal Caribbean waters.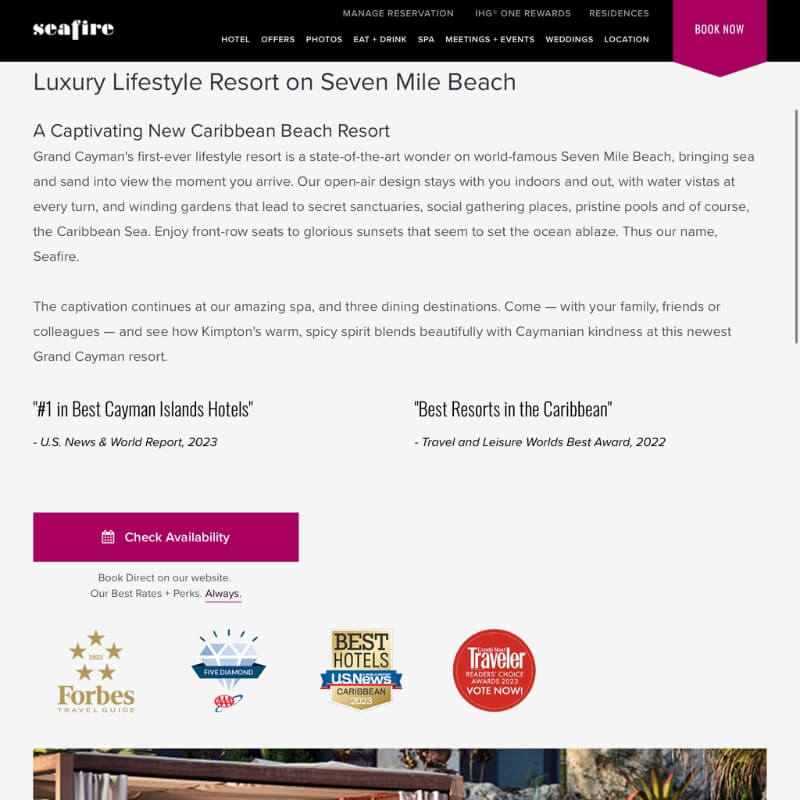 Kimpton Seafire Resort and Spa is one of the Grand Cayman award-winning resorts and the first state-of-the-art, cutting-edge lifestyle resort hosted in the warm Caribbean waters.
Located on Grand Cayman's Seven Mile Beach on Grand Cayman island, the Kimpton Seafire Resort & Spa offers expansive water vistas, several culinary and dining experiences, private sanctuaries, and several pools amid winding gardens - all with a gorgeous Caribbean Sea backdrop.
Couples can spend the day at nearby Camana Bay, discovering the many cultural offerings, restaurants, and boutiques.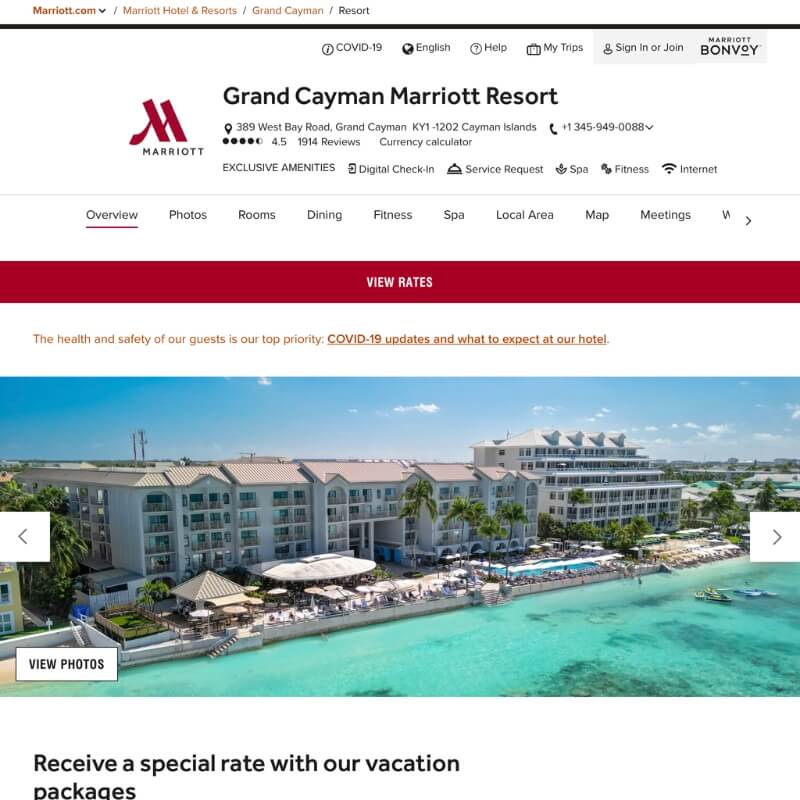 Grand Cayman Marriott Resort offers couples an oceanfront vista, holistic spa, crystal clear Caribbean waters, and an endless summer experience as they enjoy their private time in a tropical paradise.
The Grand Cayman Marriott Resort has been voted among TripAdvisor's' Traveler's Choice, with a perfect locale to soak up the sun and culture or to snorkel/scuba dive beneath the Grand Cayman coastal waters.
For those who prefer handcrafted cocktails, check out the signature drinks at the Grand Cayman Resorts' stylish restaurant options.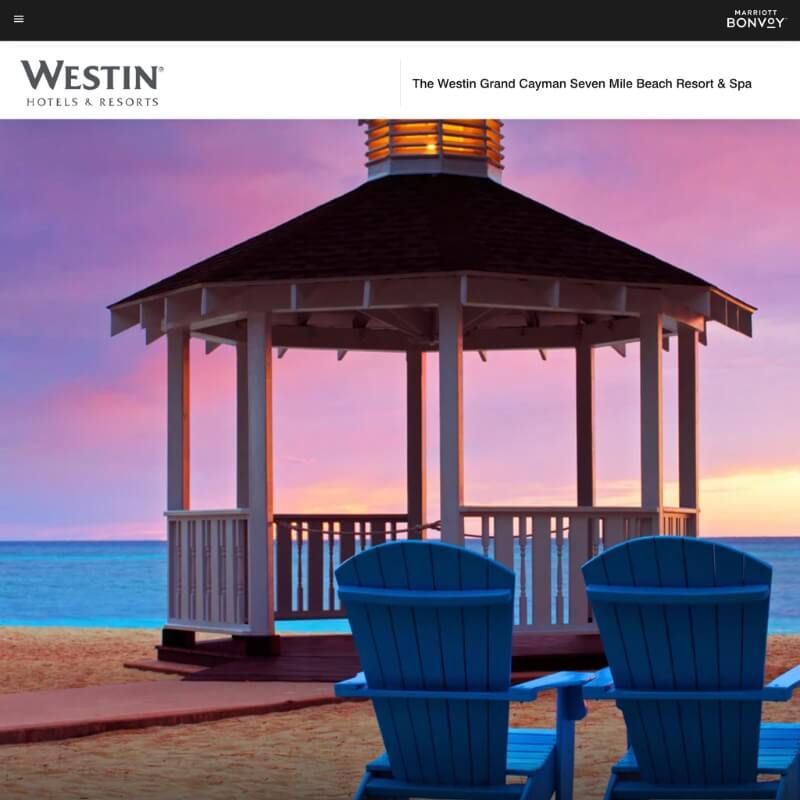 The Westin Grand Cayman Beach Resort and Spa, another of the Grand Cayman resorts situated on Seven Mile Beach, offers a variety of tropical water sports that allow you to discover countless varieties of marine life and cultural reefs while splashing in aquamarine waters.
With a well-equipped fitness studio, onsite spa, resort-style pool & hot tubs, culinary adventures, and sailing options, you may never have to leave the Westin Grand Cayman – except to enjoy the crystal, warm waters along this island nation's Caribbean white sand beach and coast.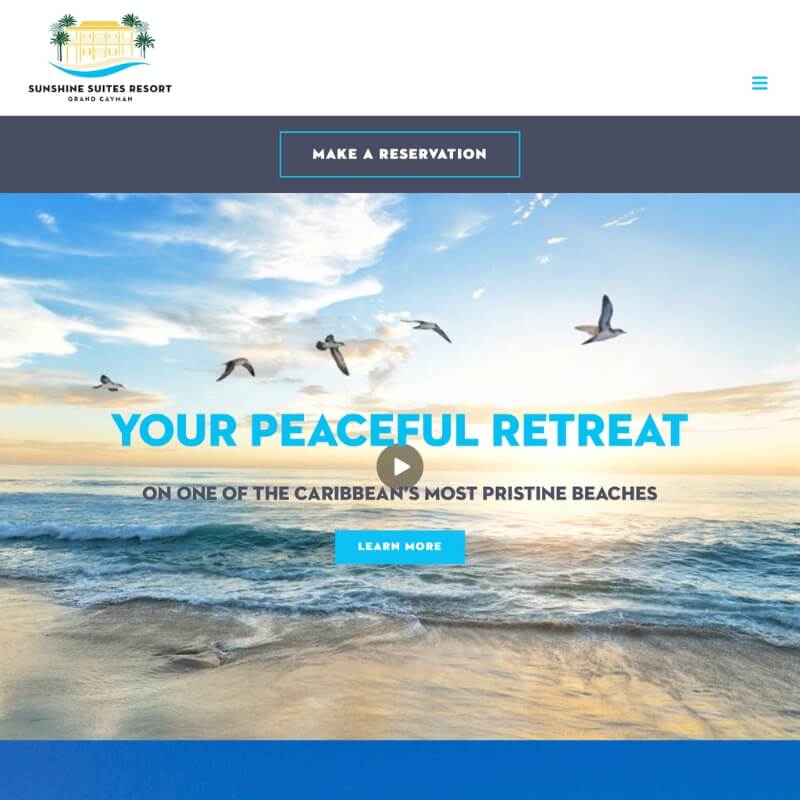 Sunshine Suites Resort is among the most affordable of Grand Cayman's boutique lodging, offering high-end accommodations, five-star service, and amenities that have been rated with a four-star rating.
Located within a short walking distance (200 yards) of Seven Mile Beach and the only 18-hole golf course on Grand Cayman Island, the Sunshine Suites Resort also offers adventurous couples world-class snorkeling/scuba excursions, beach yoga, spa, and fitness facilities.
Its central location is conveniently located near the island's boutiques, shopping, dining establishments, cultural sites, and Grand Cayman attractions.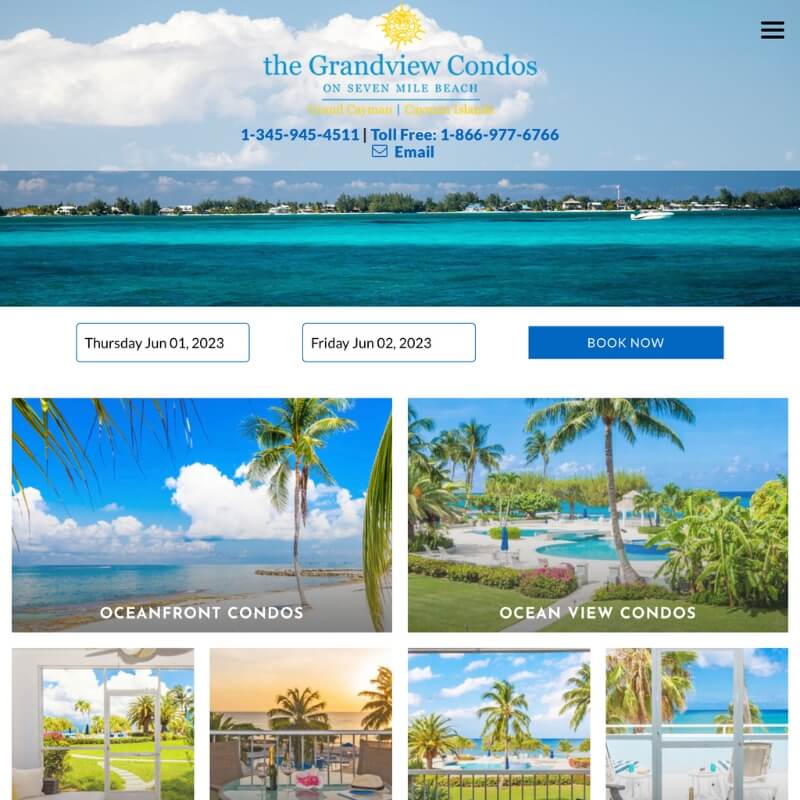 The Grandview Condos, located on the Grand Cayman Seven Mile Beach, offers 2 or 3-bedroom oceanfront condos for a great couples getaway. Those looking for the space and privacy a condo provides will find it here, with onsite amenities that match those other nearby Grand Cayman resorts offer.
The Grandview Condos offers BBQ grills, a concierge desk, complimentary wireless internet, an oceanfront hot tub and pool area, and tennis courts – all available to condo guests.
This couple's romantic excursion also offers a worry-free hurricane guarantee if your plans include travel during the summer and fall seasons.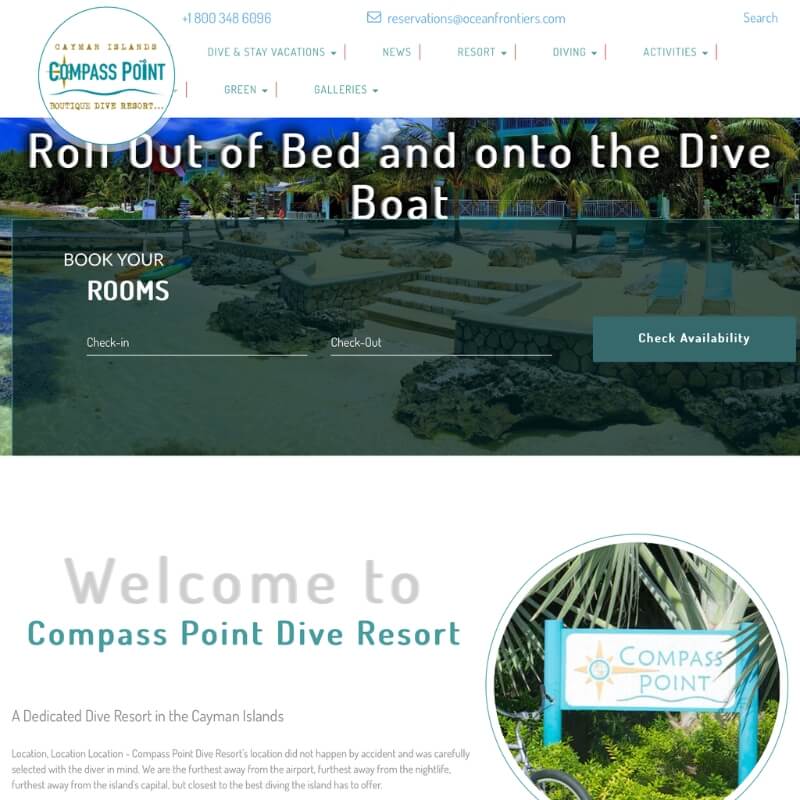 Compass Point Dive Resort is this island's dedicated dive resort, located away from the action, nightlife, capital city, and airport – for a specific reason – Compass Point offers the best diving location of the Grand Cayman resorts.
Compass Point condo options in Grand Cayman have won multiple awards, including many consecutive years of the Certificate of Excellence from TripAdvisor – with kitchens and laundry facilities available in each unit.
For those couples interested in adventures other than diving, this resort is near snorkeling, kayaking, beach combing, and even a driftwood painting opportunity.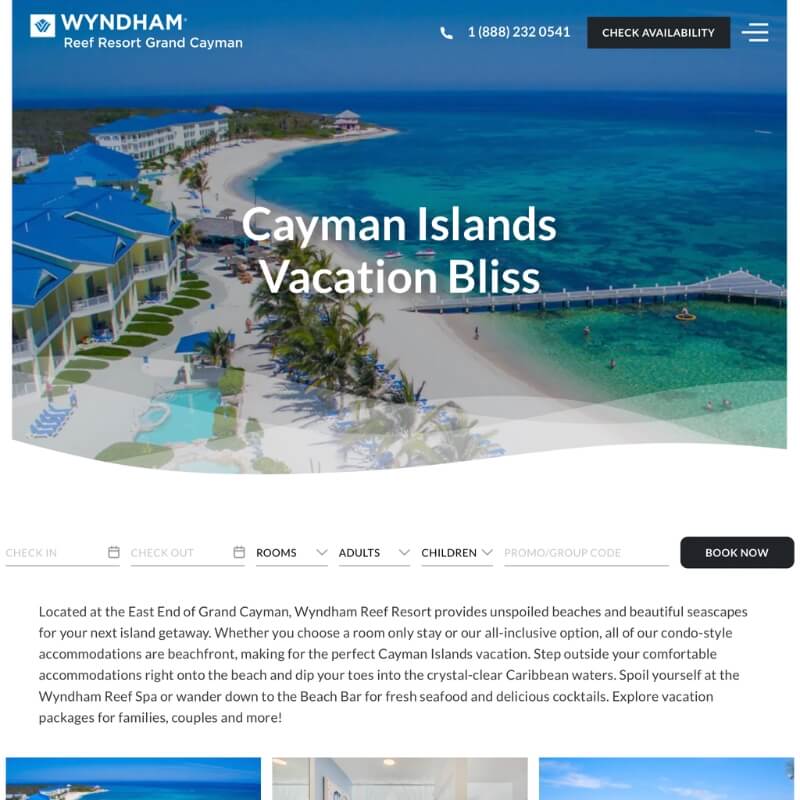 Wyndham Reef Resort Grand Cayman offers unspoiled beaches and remarkable seascapes only seen from this island's less crowded east end. This resort offers an all-inclusive option or condo-style options from its beachfront location.
In addition to an option for a romantic dinner on the beach, a spa/wellness center, a fitness center, and a concierge center, the resort's amenities include a hot tub and three pools, a tennis court, kayaking, snorkeling, and diving excursions.
Check out the Wyndham Couple Package Options ­– in which the romantic getaway is a pre-planned, action-packed adventure or relaxing private time to reconnect with your partner.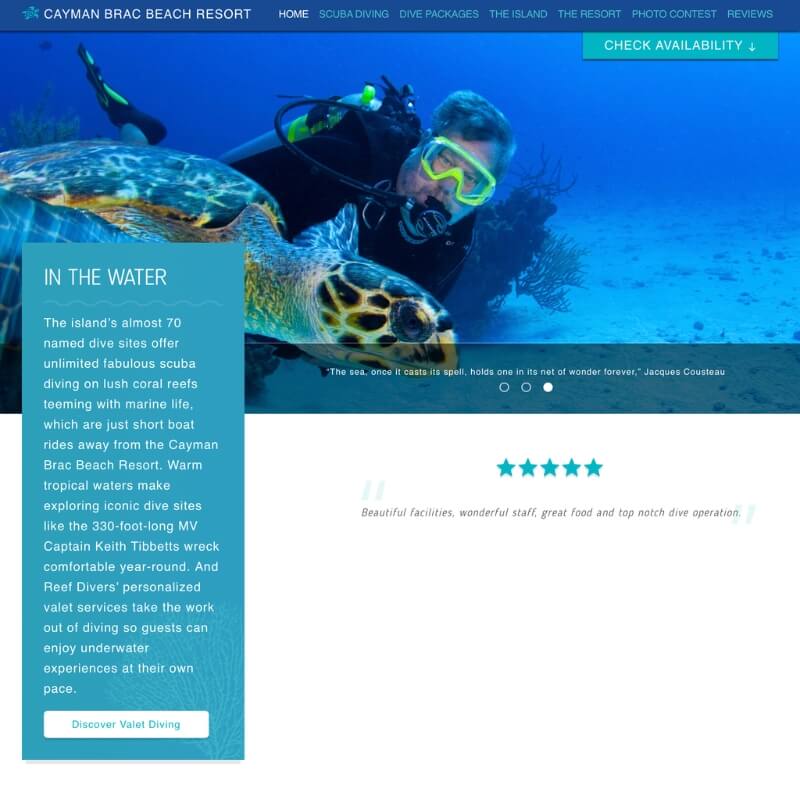 Cayman Brac Beach Resort offers a romantic adventure – often with an affordable dive package, on Cayman Brac – about 100 miles east of Grand Cayman and only 175 miles from Cuba's southern coast.
This resort is an excellent option for couples who are dive lovers as this small, more casual resort is situated only steps away from Reef Divers – where morning and afternoon dives are offered daily.
For the more adventurous couples, check out the nature trails and bike paths that lead to limestone caves on Cayman Brac - ready for you to explore. Still looking for more adventure - climb or rappel the island's iconic Bluff (i.e., brac).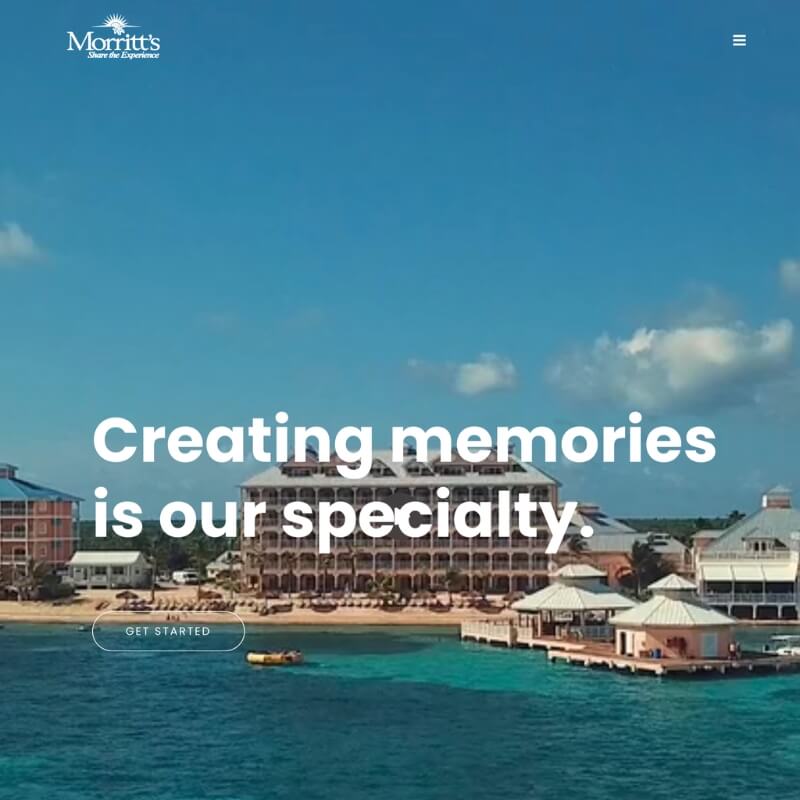 Morritt's Resort, which has been located on the eastern end of Grand Cayman Island for more than three decades, offers a relaxing couples retreat filled with white sand beaches, onsite pools, a spa, watersports (jet-ski safaris), and sea vistas. It is a convenient location for some of the globe's top snorkeling, scuba diving, sunset catamaran sails, deep-sea fishing expeditions and more.
For breathtaking sea views and a smart-casual dining flair, check out David's, or for some poolside grub and cold, refreshing drinks, enjoy Morritt's Resorts' pool bars. The Grand Cayman resort offers a vacation you will remember for many years.
Frequently Asked Questions
What makes Grand Cayman resorts special for couples?
Grand Cayman resorts are perfect for couples because they offer beautiful beaches, romantic sunsets, and fun activities. Couples can enjoy private dinners, spa treatments, and exciting water sports together.
Plus, the warm Caribbean climate makes it perfect for relaxing and unwinding. The resorts also offer a variety of on-site dining options to choose from. With all these amenities, Grand Cayman Resorts are one of the best vacation spots for couples.
Are there all-inclusive resorts in Grand Cayman?
Yes, there are all-inclusive resorts in Grand Cayman. These resorts offer meals, drinks, and activities in one package. This makes it easy to plan your vacation and enjoy everything without worrying about extra costs.
There are many beautiful resorts to choose from, so be sure to research and find the one that's best for you. With the right resort, you can have an unforgettable vacation in Grand Cayman!
How safe is it to travel to Grand Cayman?
Grand Cayman is considered a safe destination for travelers. However, it's always good to be cautious and aware of your surroundings. Make sure to follow local rules and guidelines.
Be aware of your personal belongings, and always keep them in sight. Make sure to research local laws and customs before visiting the island. It's also advised to carry a copy of your passport or other identification with you at all times when traveling abroad.
What is the best time to visit Grand Cayman for couples?
The best time to visit Grand Cayman is from November to April. During these months, the weather is warm and sunny, making it perfect for beach activities and outdoor adventures.
The water is also calm and clear, providing excellent conditions for snorkeling and other aquatic activities. Additionally, there are a variety of events – ranging from festivals to concerts – that take place during these months, so visitors have plenty of entertainment options.
Bottom Line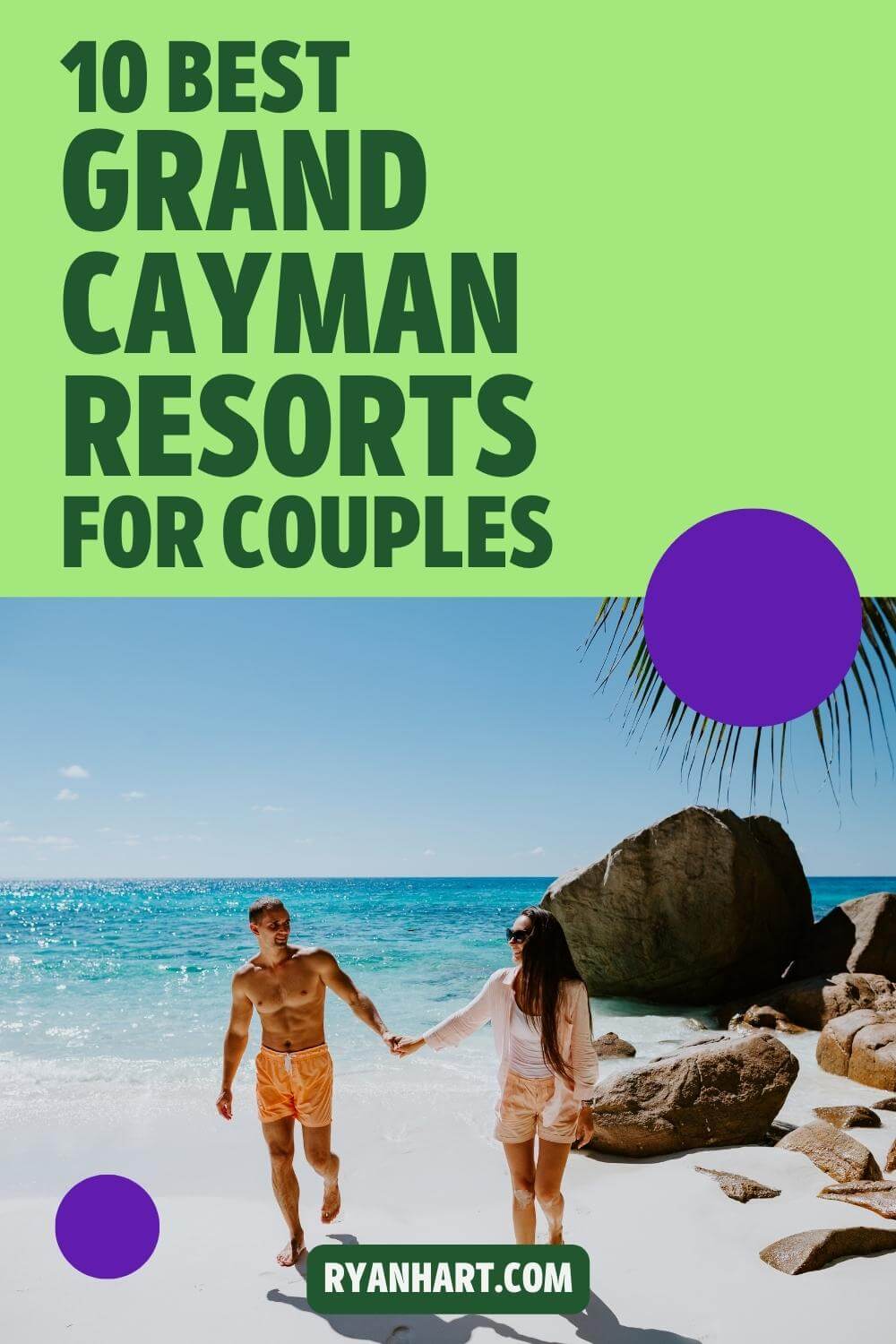 Choosing the best Grand Cayman Resort for your vacation depends on what you and your partner want to experience. Each resort offers something special, whether it's a beautiful beach, amazing food, or fun activities.
You can't go wrong with any of the resorts we've talked about in this article. Just remember to think about what matters most to you and your loved one before making your decision.
Please note that the best time to visit is from November to April when the weather is warm and sunny. Make sure to bring your passport and follow all travel guidelines. Most importantly, enjoy your time together and create unforgettable memories at one of these amazing Grand Cayman resorts.