9 Best Millionaire Dating Sites to Meet Rich Men [2022]
Deciding which millionaire dating site to join is not an easy task. Every dating app has a different personality and can appeal to a certain type of person. You want to make sure you are joining the right one.
So I researched them all, and decided to write my own review of each one so that you can easily decide which one is best for your situation.
What are the best millionaire dating sites?
1. Millionaire Match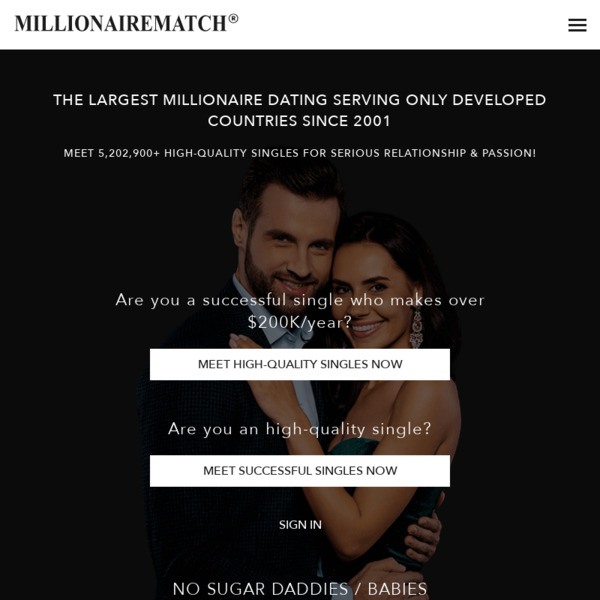 Tired of dealing with dating sites that promise to help you find your perfect match, but then deliver nothing? Well, if you are looking for a reliable millionaire dating site that offers an excellent platform for meeting rich men and women online, then look no further than MillionaireMatch!
MillionaireMatch is the premier online millionaire matchmaking service. Their site is dedicated to helping rich, beautiful men and women meet each other.
Their site has connected thousands of wealthy and attractive singles from around the world! At MillionaireMatch, they have an extensive member database that allows you to find your ideal match.
According to their website they have more users than any other millionaire dating site so you should be confident in their ability to help you find what you are looking for.
2. Seeking (Previously SeekingArrangement)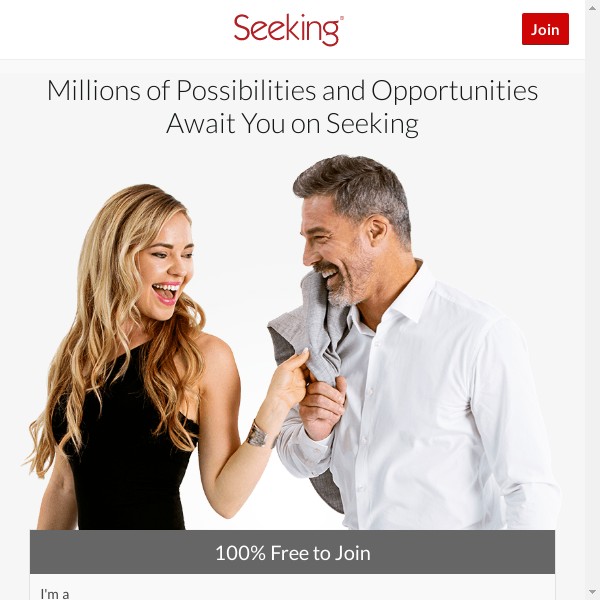 Seeking is a millionaire matchmaking site that attracts wealthy and attractive men and women.
It's easier than ever to find a wealthy man or Sugar Daddy on Seeking. All you need to do to meet rich men is register for free, upload your best photos and write an interesting description about yourself, and start browsing through profiles of local millionaires in your area!
Once you've found a man that you're interested in, you can send him a message and start chatting instantly.
The people on Seeking who are looking for long-term relationships are often serious about their intentions and not just looking for some fun fling. It's true that there are plenty of people on here who would like to have some fun but there are also many that would like something more than just a brief affair or one night stand.
Their members may include CEOs, pro athletes, doctors, lawyers, investors, entrepreneurs and Hollywood celebrities. If you're looking for a relationship with someone who has similar interests and goals in life as you do - whether that's looking to fall in love or find a new best friend - Seeking should be your top choice.
If you're a man looking for a beautiful woman, or a woman looking for a handsome man, you've come to the right place.
3. Elite Singles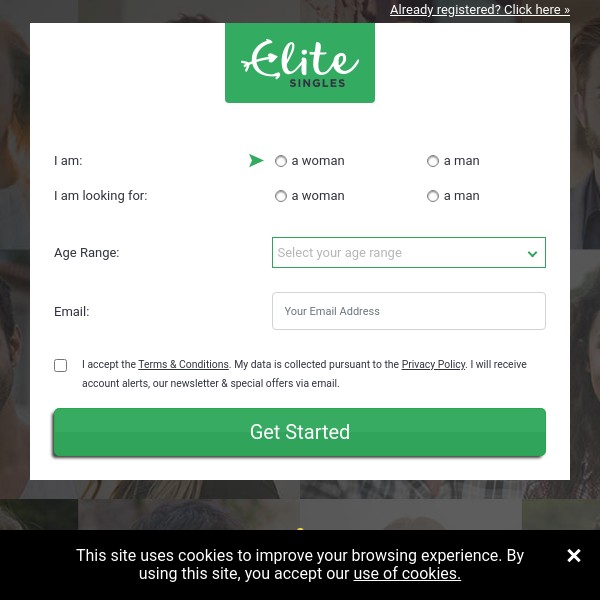 EliteSingles is a popular dating site for rich, successful singles. They provide you with a platform for high-quality connections and dating experiences that allow you to meet compatible and like-minded people.
Elite Singles attracts the more affluent and successful people in society. It's not just a Sugar Daddy dating site, but it allows you to find and connect with others who share your interests, lifestyle, and income. So if you feel like you don't fit in within the general dating sites, then this one's for you.
This is one of the best millionaire dating sites to meet rich men because they offer a comfortable environment for like-minded singles looking for love. They are unlike most apps in that they cater to single women who are interested in meeting high-caliber, successful men from around the world.
When you become an EliteSingles member, you'll have access to many features that make it easy to find the man of your dreams.
Their advanced matching algorithm will search your preferences as well as their database of profiles, and bring you highly compatible matches that are hand-picked by our matchmaking experts.
If you're looking for a financially secure partner who shares your passions, it's time to meet the many men who have already made EliteSingles work for them.
4. eHarmony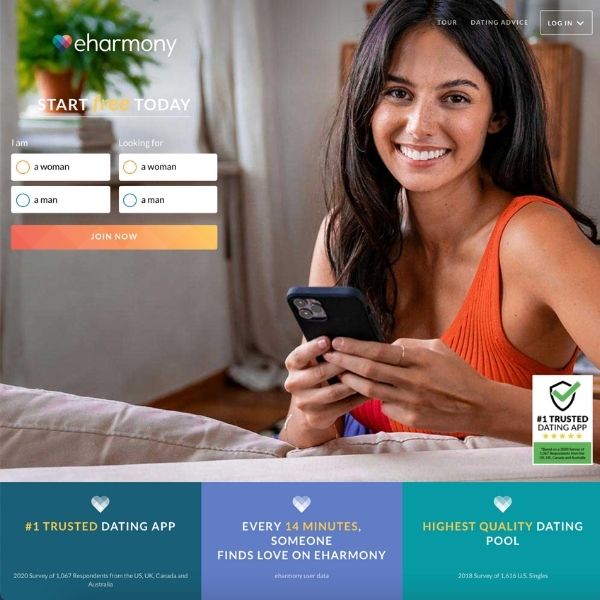 Whether you're looking for a date or a partner, you can be sure you'll find someone worth meeting on eHarmony.
eHarmony is a legit dating site that allows you to find your soulmate regardless of your financial status. While you can use eHarmony to find a weekend fling, you can also use the app to find someone who is not only wealthy but is also genuine and values honesty as much as you do.
We picked them as one of the best millionaire dating sites to meet rich men because it works! The site is safe and secure and has millions of members. It offers a service that really helps people find love, and this is why so many people join up and stay with eHarmony.
The site will allow you to search for other millionaires in your area, or you can use the handy map feature to see where other members are located. Matching is based on key personality traits, as well as vital statistics. You can then choose which matches appeal to you the most, and get chatting!
Though eHarmony is a bit more expensive than other matchmaking sites, it's effectiveness makes it worth it. When using eHarmony, you can be assured that you will be matched with a successful man who shares your interests and values.
You can also use eHarmony's free trial to see if this is indeed the right dating site for you. There's no obligation to sign up and no hidden fees or charges. Why not take advantage of this fantastic offer? You may just find true love after all!
5. The League
The League is a dating app that allows you to meet only the most attractive, intelligent, and interesting people. It targets professionals and it has social events which means that you have a chance to meet your potential partner in person.
The League offers an impressive database of verified profiles. Even though the app is not free, it provides something that makes it worth every cent of the price: a chance to find someone who would suit your interests and tastes.
The League doesn't have fake profiles, spam bots, or people with nothing better to do than send you messages. It doesn't have guys in their 20s posing as 50-year-old billionaires.
It doesn't have girls whose main profile picture is actually just a stock photo they stole off Google Images. If you're looking for an online dating site that feels like the real world – this is it.
The League also offers a solution for those who are tired of random dates with people they have never met before or uninteresting conversations with people who just want to have fun without settling down.
If you're looking for a millionaire dating site or an app that will help you find your soulmate then The League should be on top of your list!
Thousands of successful, wealthy men and women have already joined the League—and it's the only dating site where you can meet them.
6. Ashley Madison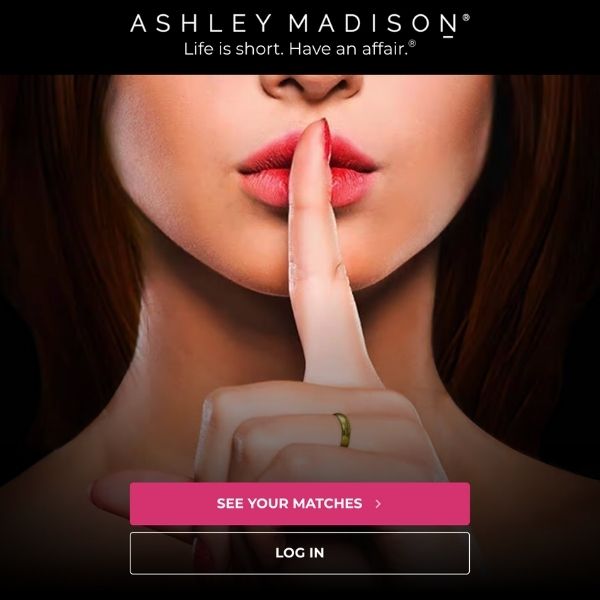 Millionaire dating sites are designed to help single men and women find love, however most of these sites are not suited for the needs of a millionaire.
This is where Ashley Madison steps in as the best millionaire dating site to meet rich men or women.
Ashley Madison was founded in 2002 with a specific purpose of helping married people have affairs. It is the only website that caters specifically to couples who want to cheat on their spouses.
Aside from having a large number of members, Ashley Madison also has the highest ratio of female members to male members at 60/40 for women and men respectively.
As well as having an advanced matching system Ashley Madison also has an easy-to-use messaging service which makes it very simple for millions of members to communicate with each other.
Tons of single men and women join this site every day in search of their heart's desire. It is no surprise that it has become quite popular as a millionaire dating site and is continuously growing with more new members joining everyday.
7. Raya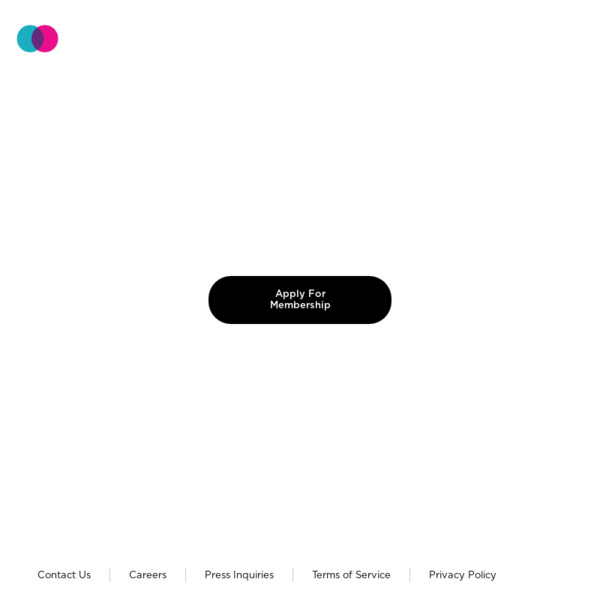 There are many fancy millionaire dating sites, but none of them are as good as Raya when it comes to finding a wealthy man who will meet all your expectations.
Raya is the leading elite dating site, helping wealthy men connect with women from all over the world. With thousands of new users each month, and over a million members worldwide, finding your perfect match has never been easier.
On Raya you're not wasting your time with fake profiles full of lies so common on other sites. It's estimated that there are more millionaires on Raya than on other millionaire dating sites. It's because they don't allow any fake profiles or scammers, so all the members are legit.
Their extensive member database guarantees that you will meet only serious singles who share your desire for a successful and affluent relationship.
Raya's self-assessment questionnaires allow you to find members that are compatible with you on many levels: education, goals and interests. Sign up now to begin your search for love!
8. Inner Circle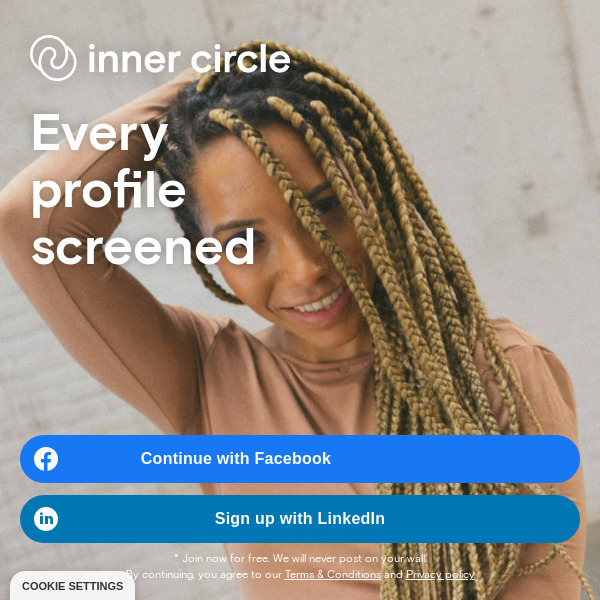 The Inner Circle is a great place to meet millionaires, especially if you're interested in meeting someone in your area.
To be fair, there are a lot of great sites out there; but only one is all about helping singles like yourself find and connect with successful, wealthy men online - and that's the Inner Circle.
With more than 3 million members worldwide, you'll be able to find other singles with whom you share common interests and goals, thus facilitating a stronger chance at success in your hunt for love and relationships with rich men.
Although we know there are plenty of fish in the sea, we still believe that when it comes to finding your perfect mate among millionaire singles out there, it's better to cast your net in the right place! You won't have to waste any time or effort sifting through irrelevant profiles and messages because they've already been pre-filtered by their matchmaking team.
With their unique matching algorithm, it is possible for you to meet other millionaires or rich men/women who share similar interests and tastes as you do.
The fact that it is so easy to find someone in your area means that you can really focus on finding just one person instead of casting a wide net hoping to find someone in a specific city or state. My favorite thing about this website is that you can actually search based on what you are looking for in terms of location and age range.
If you are on the hunt for millionaires, you should consider using the Inner Circle to help you find that special someone. They make it very easy for women and men looking for rich men and women to connect with those of similar mindsets.
9. Luxy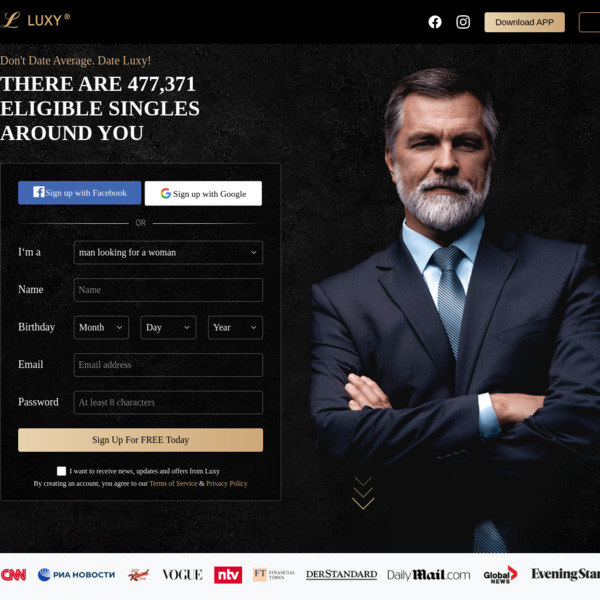 You can meet wealthy men anywhere and in a variety of ways. From business events, to the gym, to charity events, and of course online. Luxy is a premium dating site with a twist.
At Luxy you can find millionaire singles who are looking for love online. That's not all though, because they are also interested in finding someone special to travel with and enjoy life's finer things along with. Luxy has changed the rules of the game when it comes to seeking out wealthy men online.
Luxy is the best millionaire dating site to meet rich men, whether you're looking for the love of your life, a one-night-stand or just to have fun. We have millions of members worldwide and we're growing every day.
When you're looking for a date with someone who has similar interests, has the same goals in life and wants the same things out of a relationship as you do, then Luxy is the perfect solution for you.
Regardless of why people are on Luxy, one thing is certain: millionaires know what they want in a partner. Many have been through many relationships and have learned from their past experiences what qualities to look for in a match.
It's not always about the money when it comes to finding a great relationship — it's about finding someone who shares your values and makes you happy in ways no one else can. The good news is that so many luxury singles understand this and are interested in building long-term relationships with others who share their values.
The main difference between Luxy and other millionaire dating sites is that they don't allow any fake profiles. All users are verified, so you can be sure that when someone says he's a millionaire, he really is a millionaire.
With millions of users from all over the world, Luxy is one of the biggest dating sites for rich singles looking for love or marriage.
Bottom Line
With so many dating sites to choose from, it can be tricky to find the right one for you. However, with research and careful consideration we have managed to narrow down the top nine dating sites for wealthy singles.
We went through dozens of dating sites and ranked the best ones based on their popularity, the quality of members, ease of use and matching techniques.
In our opinion, MillionaireMatch leads the industry in quality and quantity of users, communication features, privacy, value, and more. We think it's a great place to meet a lot of rich men.