I am so grateful that God connected us today.
Thank you for sharing your prayer request with me. I have experienced firsthand, the incredible power of prayer.
My hope is that you will have a similar experience today.
If you are seeking abundance in your life, the bible says "ask and it shall be given" (Matthew 7:7). Whether you are praying for better health, greater happiness or more money, you might be just one prayer away.
That's why I'm excited to share with you a tool that I think you'll love. It's called 10 Powerful Prayers for Abundance.
Inside you'll discover 10 unique prayers you can use attract abundance in your life.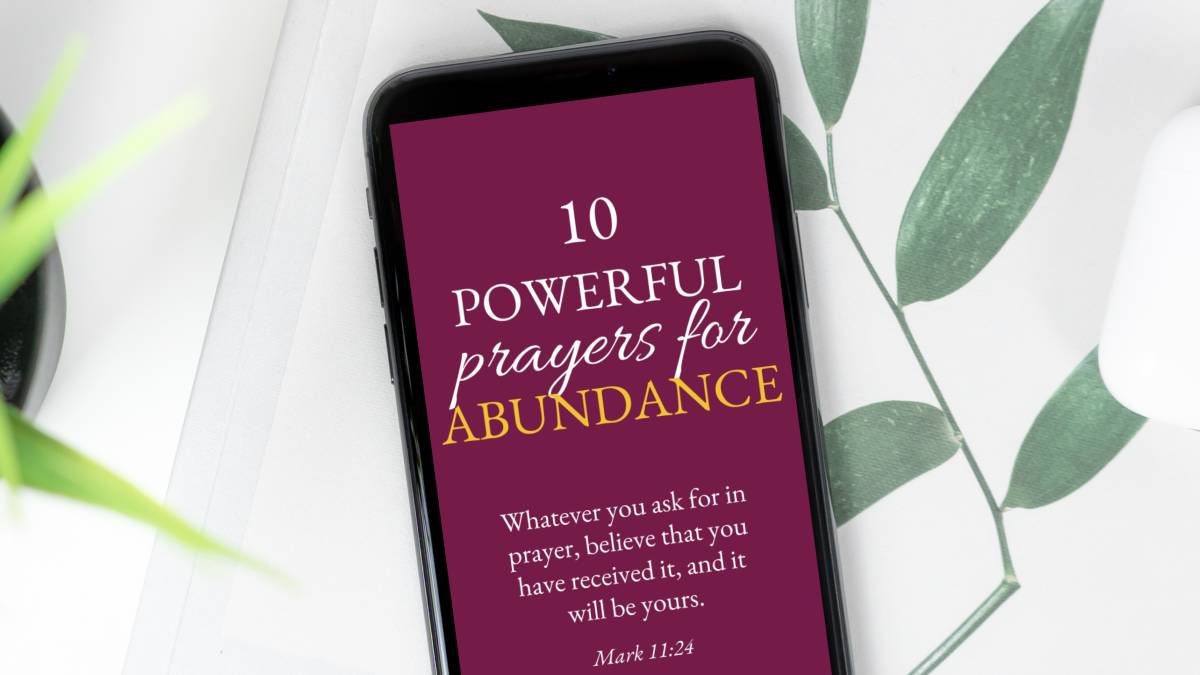 As my way of saying "thank you" for joining my community, I'm going to give you these prayers for just $7.
This special offer is only available right now, so I don't want you to miss out.
Click here to get instant access
Note: If you subscribed to my newsletter you will receive your first issue on Monday. Keep an eye out for an email from me, Ryan Hart ([email protected]).
Godspeed,
Ryan Hart ([email protected])
p.s. I'm looking forward to sharing my 10 Powerful Prayers for Abundance with you.
If you've tried other prayer strategies that failed, it's not your fault.
There's a lot of information out there, and it can be confusing. Many times that information overload keeps you from success. It's okay.
If you've been concerned in the past that you just can't attract the abundance you deserve, I want to put those fears to rest. You can do this.
You just need the right person to explain it to you.
The spiritual gurus want you to think that you need to manifest your desires with positive thinking or by changing your vibrations.
I'm here to tell you they're wrong.
They have their own reasons for wanting you to think that, but it's not true.
The difference with me is that I actually care about your well-being and truly want to see you living a life of abundance.
So that's what I'm here for. I know you have a dream to finally get ahead in life, and I want to show you how to make that happen.