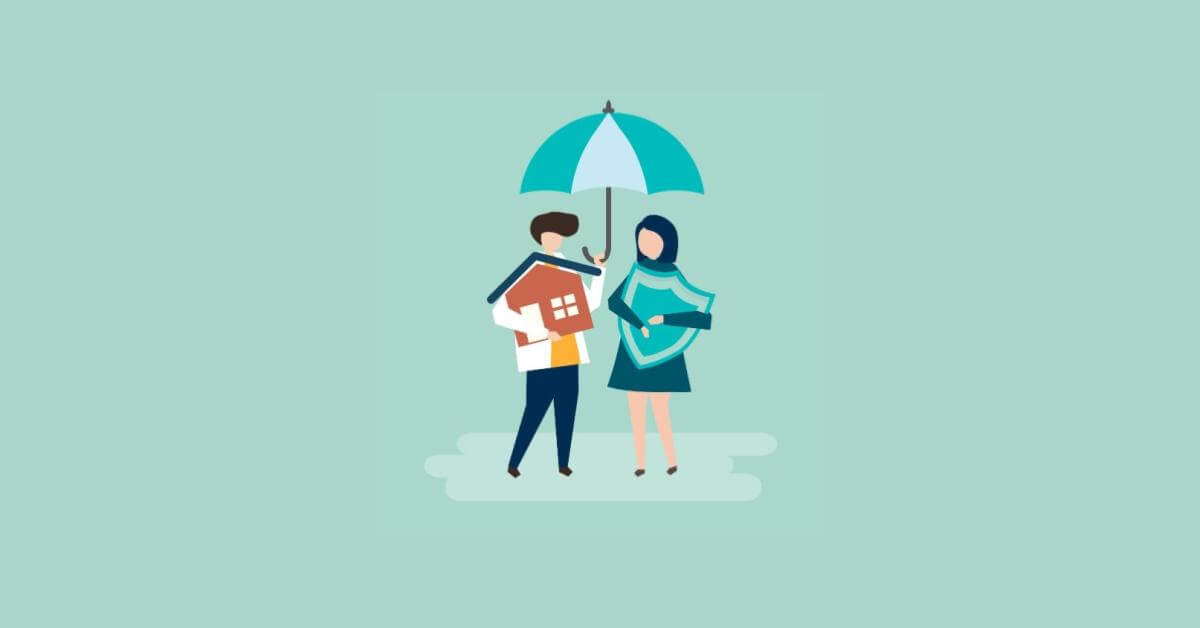 In this post you'll learn a few powerful prayers for protection that get answered.
In fact, these prayers have been used to receive protection and safety from God when I needed it the most.
So, if you want a short prayer that will keep you from harm and evil spirits, you are in the right place.
Let's get started.
Prayer for Personal Protection
Lord, you are so strong and caring. Please protect me from any harm that may come my way. The evil in my life is bigger and stronger than my will. I cannot protect myself and ask for your help. I pray that you stand beside me today and keep me safe. In Jesus' name, Amen.
Prayer for Family Protection
Lord, thank you for my beautiful family. It worries me that I cannot protect them from all of the evil in this world. I am on my knees asking for your help. Please watch over my family today when they step out the front door. Send an angel to guide them home safely and avoid any harm they may face. In Jesus' name, Amen.
Prayer for Protection of Children
Lord, my children are my ultimate purpose in life. They are all that I have. I pray that when they leave home you protect them from evil. Please guide them to make the right decisions and stay out of harms way. Keep them safe and return them home at the end of the day. In Jesus' name, Amen.
Prayer for Protection from Storms
Lord, the storms on this Earth are a constant reminder of your imense power. We are at your mercy. Please protect my home and family from any harm they may face. Guide the wind away from our house. Push the flooding water down into the ground. Seal our roof from damage. Shelter those that need protection from harm. In Jesus' name, Amen.
Prayer for Protection from Enemies
Lord, there are people in this world who have not yet experienced your incredible love. Some of these people seek to harm others becuase they are different. I ask that you focus your love on our enemies. Please show them what they are missing without you in their lives. Protect the innocent from the harm of others. In Jesus' name, Amen.
Prayer for Protection at Work
Lord, thank you for my job and allowing me to serve others. Each day you give me everything I need to provide for my family. Please protect me today at work from any harm I may face. The physical demands of my job require all of my energy. I ask that you protect my body so that I may finish my work without injury and return again tomorrow. In Jesus' name, Amen.
Prayer for Protection While Traveling
Lord, today I am going on a journey and ask for your protection. As I take the first step on this path, please look over me. Protect me from harm and return me home safely. Send an angel to walk with me when it is dark and I am scared. If I get lost on my journey, please show me a sign and guide me in the right direction. In Jesus' name, Amen.
Psalm 91 Prayer
He who dwells in the secret place of the Most High will rest in the shadow of the Almighty. I will say of Yahweh, "He is my refuge and my fortress; my God, in whom I trust." For he will deliver you from the snare of the fowler, and from the deadly pestilence. He will cover you with his feathers. Under his wings you will take refuge. His faithfulness is your shield and rampart. You shall not be afraid of the terror by night, nor of the arrow that flies by day; nor of the pestilence that walks in darkness, nor of the destruction that wastes at noonday. A thousand may fall at your side, and ten thousand at your right hand; but it will not come near you. You will only look with your eyes, and see the recompense of the wicked. Because you have made Yahweh your refuge, and the Most High your dwelling place, no evil shall happen to you, neither shall any plague come near your dwelling. For he will put his angels in charge of you, to guard you in all your ways. They will bear you up in their hands, so that you won't dash your foot against a stone. You will tread on the lion and cobra. You will trample the young lion and the serpent underfoot. "Because he has set his love on me, therefore I will deliver him. I will set him on high, because he has known my name. He will call on me, and I will answer him. I will be with him in trouble. I will deliver him, and honor him. I will satisfy him with long life, and show him my salvation."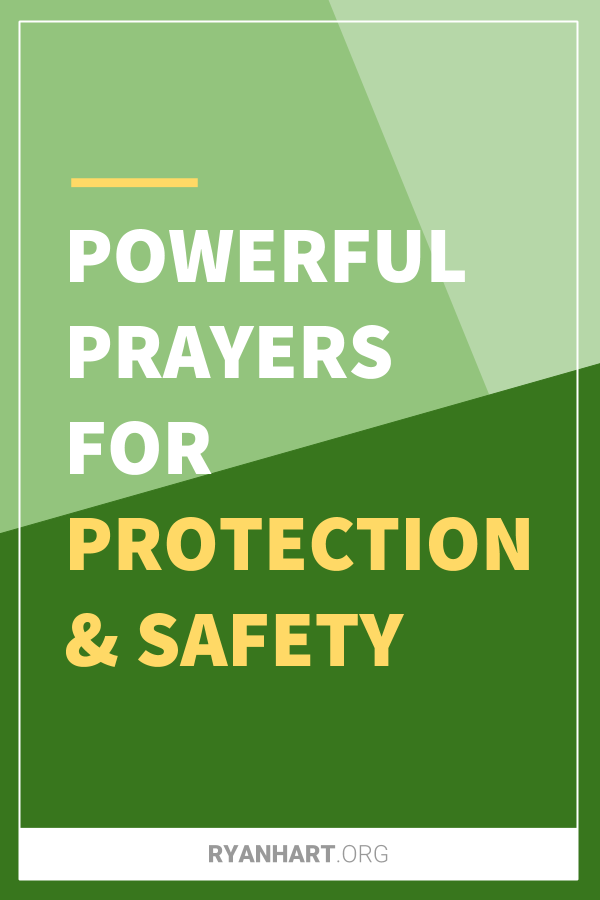 Conclusion
I hope this guide helped you find the right words for your prayers.
I use these prayers for protection anytime I feel vulnerable and weak. Thankfully, God provides us with the ulitmate protection we could ever need.
All you need to do is ask for it.
The next time you need God's protection or guidance, try using one of my short prayers.
Now I'd like to turn it over to you:
What was your favorite prayer from this guide?
Let me know by leaving a comment below.