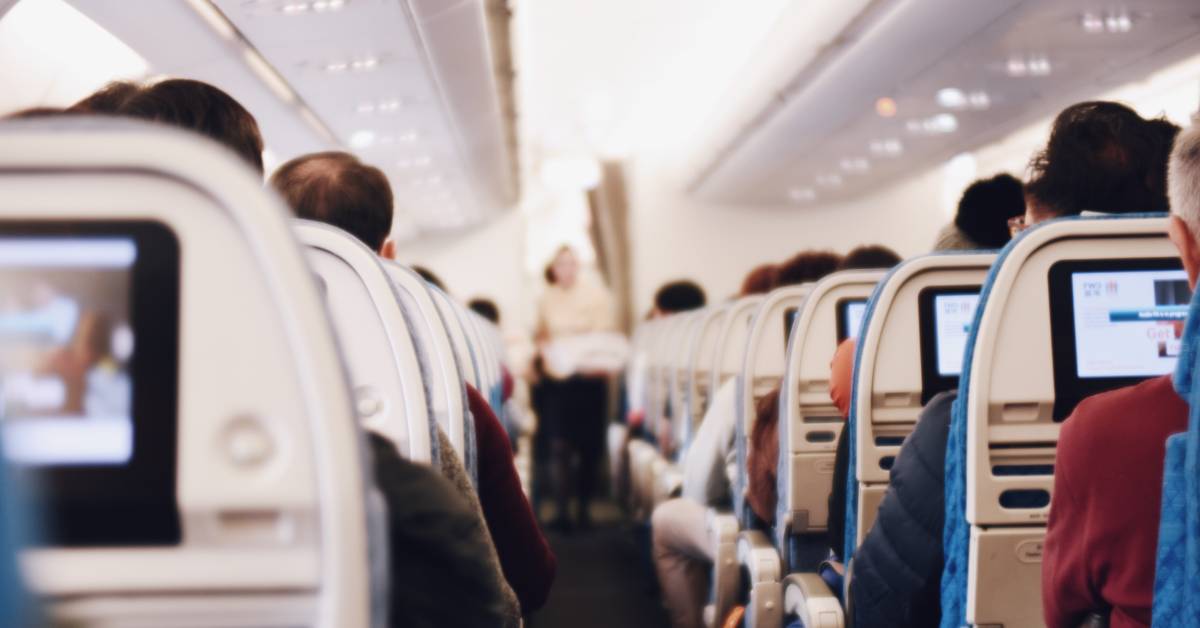 In this post I'm going to share with you my favorite prayers for traveling mercies and protection.
In fact:
These prayers have guided me safely to my destination on long journeys around the world and even on short road trips near my hometown. I hope they will give you protection on your travels as well.
Ready to learn a powerful traveling mercies prayer?
Let's get started.
Traveling Mercies Prayer for a Long Journey (Psalm 121:7-8)
Lord, please provide me with traveling mercies and keep me safe from all evil on my journey. Watch over my life and preserve my soul. Be with me from the time I step out the front door and until I return. Both now and forevermore. Amen.
Prayer for Mercy from God While Traveling (Psalm 145:8-9)
Lord, you are so gracious and full of compassion. Please be with me if encounter misfortune on my journey. Thank you for being slow to anger and overflowing with mercy if I make a wrong turn along the way. You are good to all. Everything you do is full of grace. Amen.
Guardian Angel Prayer for Traveling
O almighty and merciful God, Who hast commissioned Thy angels to guide and protect us, command them to be our assiduous companions from our setting out until our return; to clothe us with their invisible protection; to keep us from all danger of collision, of fire, of explosion, of falls and bruises; and finally, having preserved us from all evil, and especially from sin, to guide us to our heavenly home. Through Jesus Christ our Lord. Amen.
Prayer to Our Lady of the Highway
O Lady of the Highway, be with us on our journey, for all your ways are beautiful and all your paths are peace. O God, who with unspeakable providence does rule and govern the world, grant unto us, your servants, through the intercessions of our watchful mother, to be protected from all danger and brought safely to the end of our journey. Amen.
Simple Traveling Mercies Prayer
In the name of God I go on this journey. May God the Father be with me, God the Son protect me, and God the Holy Ghost be by my side. Amen.
Prayer to St. Christopher Patron Saint of Travelers
Dear Saint Christopher, protect me today in all my travels along the road's way. Give your warning sign if danger is near so that I may stop while the path is clear. Be at my window and direct me through when the vision blurs from out of the blue. Carry me safely to my destined place, like you carried Christ in your close embrace. Amen.
Motorist's Prayer
Grant me O Lord a steady hand and watchful eye. That no one shall be hurt as I pass by. Thou gavest life, I pray no act of mine may take away or mar that gift of Thine. Shelter those, dear Lord, who bear me company, from the evils of fire and all calamity. Teach me to use my car for others need; Nor miss through love of undue speed the beauty of the world; that thus I may with joy and courtesy go on my way. St. Christopher, holy patron of travellers, protect me and lead me safely to my destiny. Amen.
Traveling Mercies Meaning
The term "traveling mercies" does not appear in the bible, but there are hundreds of examples of God showing mercy for others. Mercy is God's compassion or concern for us even though it is within His power to punish or harm us.
A traveling mercies prayer is said for someone who is going on a trip or starting a big journey. In the 19th century, these prayers were commonly said for missionaires, preachers, and volunteers who were traveling on behalf of the church. During those times travel was dangerous and unpredictable.
Today, prayers for traveling mercies are said for anyone that is embarking on a journey, whether that be by plane, train, car, boat or even on foot.
While it is easier and faster to travel than it was in the 19th century, when this term became popular, there are still many dangers in foreign lands. We need God's protection now more than ever and we ask for his mercy through prayer.
Now It's Your Turn
And now I want to hear from you.
What prayers do you say for traveling mercies?
Are you or someone you know going on a trip and need God to watch over them?
Either way let me know by leaving a comment below right now.