Silk flowers are a popular choice for weddings and other special occasions. Unlike real flowers, they can be used over and over again and don't require any special care.
Buying from a wholesale supplier is an economical way to source large quantities of fake or artificial flowers. They are often sold in bulk at a discounted price to other retailers and even the public. Many florists and wedding planners buy silk flowers in bulk in order to save money.
And because they are not as fragile as fresh flowers, they can be shipped anywhere in the world without worry about them being damaged in transit. Whether you need a few silk flowers for a small event or thousands of them for a large wedding, buying wholesale silk flowers is a convenient and affordable way to get the perfect blooms for your big day.
So where should you start your search for bulk flowers online? Here are our favorite suppliers: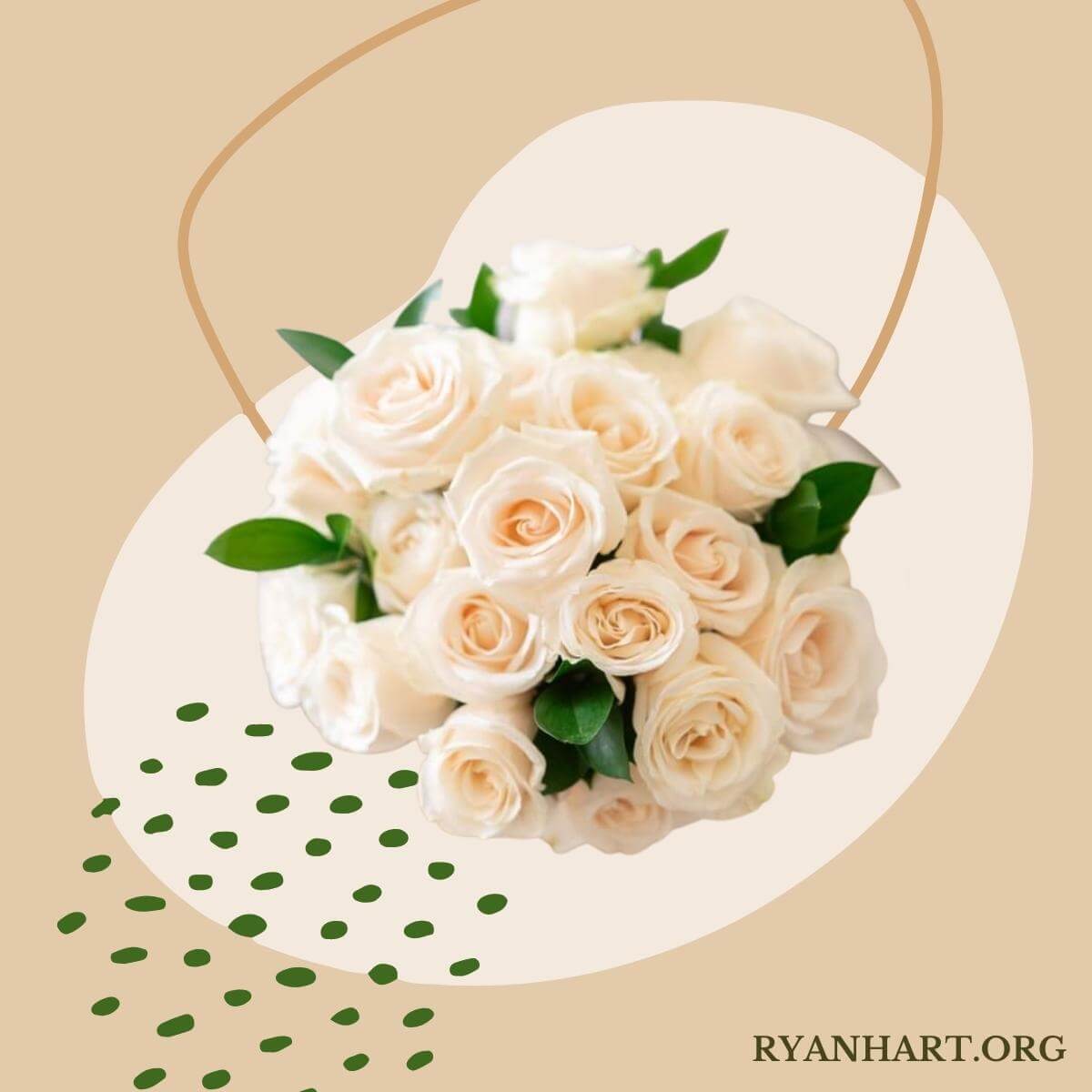 Where to Buy Fake Flowers in Bulk?
There are many distributors that sell wholesale silk flowers, so it can be overwhelming to decide which store is the best for your needs. When you're looking to buy artificial flowers in bulk, there are a couple of factors to keep in mind, like the price, shipping speed, and the quality of your fake flowers.
With these factors in mind, here are the best places to buy wholesale flowers in bulk:
1. Amazon
Amazon is a world-renowned retailer, and the company is famous for its two-day shipping that comes with an Amazon Prime membership. Whether you're looking for plastic, silk Tulips, a twenty-four pack of artificial Wisteria flowers, or a box of fake roses in bulk, Amazon has whatever flower that you're looking for.
Highlights:
With Prime shipping, your flowers will get to your home in two days or less. If you don't have prime, Amazon still has reliable and fast shipping.
Amazon offers many coupon codes that will further reduce the price of your flowers.
Amazon offers thousands of reviews of each of their products, so you can consider what other customers thought of their flowers.
Sells thousands of fake flowers, so there is a wide assortment of types of flowers to choose from.
You can purchase singular flowers or bouquets, on Amazon
Amazon is the best option for people who are looking for fast shipping and a diverse assortment of wholesale silk flowers to choose from.
2. Alibaba
Alibaba sells products in bulk, that are made across the world and shipped across the world. If you're looking for individual flowers, Alibaba is a great retailer for you, because the company sells singular Roses and Hydrangeas in bulk, but beyond those two flowers, it sells many other floral arrangements and singular flowers.
Highlights:
Alibaba offers global shipping options.
There are thousands of different fake flowers to choose from, on Alibaba.
You can purchase standing flower arrangements, preserved flower arrangements, or potted fake flowers, on Alibaba.
You can customize the colors of your fake flowers.
You have the option to search by country, so if you're looking for faster shipping you can buy from the country that you're located in.
Alibaba is a great retailer for people who are looking for extremely economical flowers, because many of Alibaba's products are sold for just pennies on the dollar.
3. Etsy
Etsy is a retailer that accommodates small business owners. When you're an Etsy seller, you use the platform to market your homemade goods. So, Etsy is a platform that houses unique shops from across the country. With Etsy, buyers will be put into contact with top-of-the-line sellers, many of whom are selling fake flowers.
Highlights:
You can purchase fake flowers that are unique and not found in retail stores.
Etsy allows buyers to contact each seller individually, so that you can communicate directly with the people running the stores that you're purchasing from.
Etsy lets you filter by price, when you're shopping.
There are many flowers that come with free shipping options.
You can get flowers in vases or flowers that come without vases.
Etsy is the best option for people who are looking for unique floral arrangements, because you're shopping from eclectic sellers that can't be found in stores.
4. eBay
eBay is a bidding platform that allows buyers to bid on items that are sold by individual sellers. Although there are options to buy products instantaneously, most frequently, auctions last for a certain amount of time, and buyers bid on products in real time. eBay sells diverse kinds of items, but they have a great array of artificial flowers to choose from.
Highlights:
Because you're shopping from individual sellers, there are a diverse array of flowers, like Rose Leaves, Peonies, Rose Heads, Sunflowers, and more, to choose from.
Many of eBay's products have free shipping options.
It is easier to cater your purchase to your budget, because you can stop bidding when it gets too expensive.
You can purchase individual flowers to arrange yourself or prearranged bouquets.
If you're looking for new flowers, eBay sells new flowers, but if you're looking to save money, you can also buy used flowers.
eBay is a great company for people who are looking for flexibility in their shopping experience. Because of eBay's auction model, buyers have a lot of agency, when they're shopping for fake flowers.
5. DHGate
DHGate is a shopping platform that sells items—like fake flowers—from across the world. DHGate's motto is "Buy Globally, Sell Globally," so if you're looking for flowers like Wisterias, Hydrangeas, and Roses, that are globally sourced, then DHGate is a great option for you.
Highlights:
DHGate sells its products for just pennies on the dollar, so it is an affordable option.
You can chat with each seller, so that they can answer any questions that you have.
There are many options to customize the color and size of your flowers.
New buyers get ten dollars off their purchase.
There are many options to refine your search by price, amount of flowers included, and occasion.
DHGate is best for people who are looking for very specific kinds of wholesale silk flowers, because the platform gives buyers a lot of options to choose from and great search options, so that buyers can refine their results.
6. Faire
Faire is a high-end retailer that sells products from over seventy thousand vendors. The company sells products ranging from Beeswax Bud Vases to Pre-Potted Fiddle Trees, so regardless of what you're looking for, Faire probably has some sort of flower or vase to suit your needs.
Highlights:
Faire sells from reliable vendors, so you can count on excellent customer service and flowers that are top of the line.
You can buy pots and individual flowers, to make your own bouquets.
You can refine your search based on country, promotions, and brand values.
Faire is committed to diversity, so you'll be purchasing from an ethically-sound company.
You can purchase flowers ranging from Tulips to Cacti, so there is a wide array of flowers to choose from.
Faire is best for people who want high end artificial flowers that are extremely unique.
7. Koyal Wholesale
Koyal Wholesale is a retailer that sells items that are specifically catered towards weddings and events. The company is designed to be a place for wedding planners, caterers, florists, and home decorators to shop, knowing that they can trust the quality of the products—and knowing that they can get the best prices.
Highlights:
Koyal Wholesale was designed for weddings, so you're getting flowers that are meant for high-stakes events.
You get fifteen percent off your purchase, if you're making a volume purchase.
Koyal Wholesale offers free shipping over $75.
You can get floral backgrounds for photo booths or you can get single silk flowers, in bulk.
Koyal Wholesale is committed to selling both trendy and timeless wholesale silk flowers.
If you're engaged and looking to get flowers for your wedding, then Koyal Wholesale is a great option for you, because the site is catered towards high end parties and events.
What are Silk Flowers?
Silk flowers are artificial flowers that are made from high-quality silk fabric. The fabric is then dyed and shaped to look like real flowers.
Silk flowers are a popular choice for weddings and other special occasions because they are more durable than real flowers and they can be made in advance. Fake flowers are also a good choice for people with allergies, because they will not cause an allergic reaction.
Because they are not alive, they will never wilt or fade, and can be stored for years. Silk flowers are also very versatile and can be used in a wide range of settings, from weddings to funerals.
However, silk flowers can be more expensive than real flowers, and some people prefer the natural beauty of fresh blooms.
Bottom Line
One of the great things about buying silk flowers wholesale is that you can save a lot of money.
When you buy in bulk, you can get a significant discount off the retail price because suppliers are able to pass their savings on to you. In addition, buying online gives you access to a much wider selection of flowers than you would find in a brick-and-mortar store.
Whether you're looking for traditional roses or something more exotic, you're sure to find what you're looking for when you shop online. And because silk flowers are so long-lasting, you'll be able to enjoy your arrangement for months to come.
So if you're looking for a way to save money and get more value for your floral dollar, consider buying wholesale silk flowers from one of our recommended suppliers. You won't be disappointed!