You need to buy flowers in bulk, so naturally, you head over to your local grocery store to get the flowers that you need. Here's the catch...the cashier gives you the price, and it's not good.
While you might not be willing to break the bank to buy flowers for your event or wedding, the good news is that you don't have to! You're going to want to read this article, because we're going to explain the best places to find wholesale flowers online.
We'll prove that you don't have to spend a fortune for high quality bulk flowers. Let's get into it.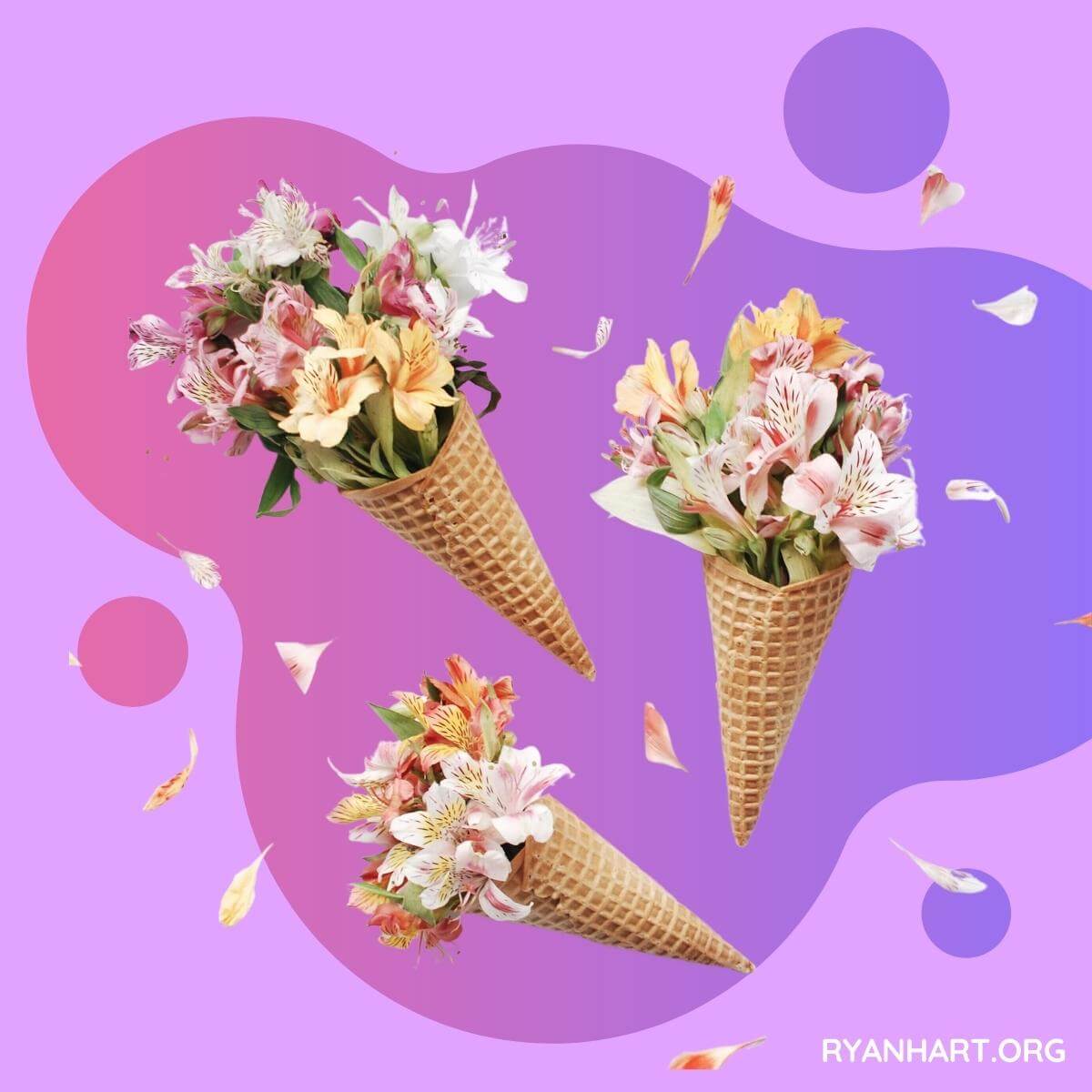 What is the Best Wholesale Florist?
We've compiled a list of the best places to buy flowers in bulk. Here's the top seven wholesale florists:
Amazon is known for its affordable prices and its fast, two-day delivery. When you're shopping for wholesale flowers, you can expect the same caliber of service that Amazon is known for.
Amazon has a diverse array of flowers that are freshly cut and arranged in various bouquets.
Highlights:
Dozens of different kinds of flowers to choose from
One day, overnight delivery is guaranteed
Flowers are delivered from the farm straight to your door
The blooms are always fresh
The quality of your flowers are top-notch, because each arrangement is handled by professional florists
Vase is often included
Amazon is a great place to purchase wholesale flowers if you're in a rush, and don't want to leave your house. If you need flowers for the next day, but you don't have time to go to a local flower distributor, you can count on Amazon.
The next time you're looking for high quality wholesale flowers in a pinch, order from Amazon!
FiftyFlowers is an online flower retailer that specializes in wedding bouquets. If you're looking for state-of-the-art greens and flowers, then FiftyFlowers is a great place to shop. They are known for providing their customers with top-notch floral arrangements that are for special events.
Highlights:
Endless amounts of flowers to choose from - the list is really long!
The company has multiple kinds of flower arrangements that you can choose from.
They have bouquet options that are arranged by color.
You have the option to make your own bouquet, as well.
The company has been featured in prominent magazines.
FiftyFlowers is the place for brides and grooms to purchase their wholesale flowers. Wedding planners and engaged couples alike will enjoy the company's services, because they strive to cater their products towards people's weddings.
However, if you are planning any other type of special event that needs flowers, then this company will be a good fit for you, too.
Global Rose is an online retailer that ships their flowers straight to your door. Your flowers will be packaged in a secure box, and then you can create your floral arrangement, by hand. Plus, Global Rose is eco-friendly, and they ship their products straight from the greenhouse.
Highlights:
Free shipping
Seasonal flowers available at all times
You can have your flowers shipped to your door the same week that you order them
You can sign up for floral subscriptions
There are bouquets for special occasions, like weddings
Global Rose is a great company for people that are looking for wholesale flowers that are good for the environment. Global Rose is committed to sustainability, so if you're interested in being green, then Global Rose is for you.
Like Costco, Sam's Club is a retailer that sells things in bulk quantities. Sam's Club's flowers are suited for a wide array of events, ranging from weddings to everyday events.
It's also possible to have hand tinted and painted flowers made for you, which is a unique offer. Sam's Club offers jumbo flower arrangements, too.
Highlights:
You can choose from either 20 pre-made floral arrangements or you have the option to create your own floral arrangement
There are over ten species of flowers to choose from
You can purchase flowers that are catered for tropical events, like luaus
The flowers will be shipped to your door
You customize the amount of flowers in your arrangement and the kind of flower in your arrangement
Sam's Club offers unique flower arrangements that can be delivered straight to your door. The retailer does not offer in-store pickup for its floral products, but on their website you can pick the date that you want the wholesale flowers delivered.
They offer a wide range of flowers in different colors, so if you're looking for a great selection, Sam's Club is for you.
Etsy is a company that allows small business owners to sell their products over an online marketplace. When you purchase something from Etsy, you are not purchasing from Etsy itself, you are purchasing something from an independent store owner that uses Etsy's platform to brand their products.
Highlights:
There is a wide selection of flowers in bulk that you can use for craft projects—in other words, there are unfinished options so that you can assemble your own bouquet
There are endless floral species to choose from
You can get dried or shabby flowers
Most of the flowers are artificial, but fresh flowers are available, too
Etsy is a great place to buy wholesale flowers, if you're looking for eclectic and unique arrangements.
Because you're using Etsy's service, you're shopping from a small business. So, you won't be able to find an arrangement like yours in a conventional retail store. However, many of Etsy's flowers are fake, so this is also a place to shop if artificial flowers suit your tastes.
Costco is a retailer that sells items in bulk, making them a great place to purchase flowers in bulk since that's what the company is known for. They offer a diverse selection of flowers ranging anywhere from a bouquet of roses to mini floral arrangements.
Highlights:
You can pick the day that your flowers are delivered, when you checkout
Costco guarantees the utmost freshness
Flowers are delivered straight from the farm
You can receive your flowers Tuesday through Friday
Bouquets are made depending on which flowers are in season
Costco offers wholesale flowers that are truly in bulk. Whereas other retailers sell flower arrangements, with a decent amount of flowers. Costco gives you the option to purchase nine bouquets at a time that match, which is a great option for people that are looking to dress the tables at a wedding or event.
Faire is an online retailer that sells wholesale products from over 70,000 independent brands. If you're looking for wholesale flowers that are unique and created by independent small businesses, then Faire will be of interest to you.
Highlights:
You're ordering unique wholesale products
They offer seasonal products, like mistletoe and holiday arrangements
You can buy dried floral arrangements in bulk
In some arrangements, vases and pots are included
They sell bulk flowers to create your own arrangements, or you can order premade floral arrangements
Faire is a great brand for people who are looking for unique and never-before-seen floral combinations.
You can mix and match the flowers you buy, so that they're all coming from different retailers, and then, you can make your own floral arrangements. People with an eclectic and high-end style, should try out Faire's wholesale flowers!
What is a Wholesale Florist?
When you're in the market for bulk fresh flowers, it can be difficult to figure out where to buy flowers in bulk, for the best price and quality.
A wholesale flower seller is a distributor or independent seller that receives flowers from local sources, and then resells their products to retail shops nearby.
Wholesale florists are a great way to get flowers for cheap because they outsource their products to retailers, who sell their bouquets.
Plus, when you're shopping for wholesale flowers, you're more likely to get a more unique floral arrangement, because they aren't just flowers that you're finding at your local grocery store.
Bottom Line
We've been over a lot, so let's recap. We outlined the top seven wholesale flower retailers, so that you can be informed the next time that you're shopping for wholesale flowers.
There's a lot to consider when you're shopping for flowers in bulk, but we hope that we've made things simpler for you. Instead of breaking the bank and buying flowers at your local retailer, you've got all the resources to find affordable, high quality wholesale flowers online.
If you have any questions or comments about where to buy wholesale flowers, let us know in the comments. We can't wait to hear from you!