Seeking Arrangement is an online dating website and Sugar Daddy dating service that matches rich men with attractive women. Their goal is to help members find their ideal relationship, whether it's a long-term commitment or just something casual.
As a member you'll enjoy the freedom of being able to be yourself, on your own terms. Seeking Arrangement has plenty of members who are looking for love and romance, but they also have many members who just want to have fun with no strings attached.
Seeking helps both men and women find a mutually beneficial relationship unlike any other dating site.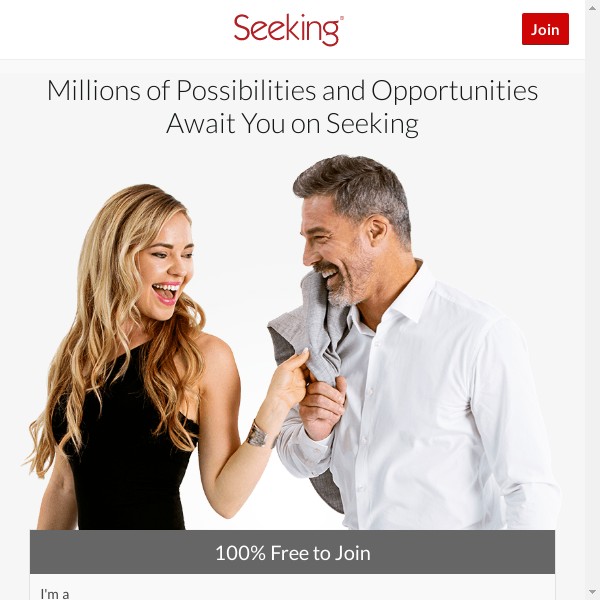 Pros
Quick signup process
Free trial available
High-quality local singles
Send and receive private photos
Verified users
Cons
Premium price-tag
For sugar dating only
No refunds
Arrangement dating is controversial
Bottom Line
Seeking Arrangement is the best website for sugar dating because it's honest, straightforward, easy to use, and safe. Seeking Arrangement features an unapologetic approach towards helping men and women get together who love the idea of a mutually beneficial arrangement.
If you're looking for a generous sugar daddy, we hope you take the time to check out Seeking Arrangement. The site is loaded with tons of potential match-ups, which means it's a lot easier to find someone who specifically meets your expectations and desires.
So why wait around? Stop fantasizing and start seeking!
Seeking Arrangement Features
Seeking Arrangement has everything you want in a sugar daddy dating website: it's packed with gorgeous single women looking for generous men who want to be spoiled and pampered above all else.
Here's what makes Seeking standout among dozens of other sugar daddy dating sites:
Free Sign Up
Seeking Arrangement is a dating site which matches wealthy men with attractive women. The men on the site are called Sugar Daddies and pay a monthly fee to be matched with Sugar Babies.
You can sign up for free, and browse profiles without having to pay anything.
However, in order to contact other users or get messages from them you have to pay for a monthly membership.
After creating an account, you then must fill out a brief survey about yourself and why exactly you are using SeekingArrangement. You must be at least 18 years of age or older to use the website legally.
The survey takes no longer than ten minutes to complete and covers topics such as what kind of relationship you're looking for, and the type of arrangement you are seeking.
Detailed Profiles with Photos
The best way to attract a sugar daddy or sugar momma is to create a good SeekingArrangement profile. It is also important to build a good relationship with your ideal partner and keep it friendly.
First, let's look at the profile. What makes a good SeekingArrangement.com profile?
Your profile is your selling point, so you want to make sure that it contains all of the information about yourself that someone searching for a Sugar Baby would find relevant. This includes the following:
Name
Age
Gender
Location
Last Active
Photos
Looking For (Men/Women)
Lifestyle Expectation
Body Type
Height
Ethnicity
Education
Occupation
Relationship Status
Children
Smoking
Drinking
About Me (Description)
What I'm Looking For (Description)
When viewing profiles on the website you will notice that some of the profiles are quite blunt about their intentions, while others seem more vague or even outright dishonest about what they're really looking for.
Some profiles ask for money directly; others ask for gifts or favors. Some members say they're looking for a certain type of person and others are less specific.
Excellent Search Options
SeekingArrangement has the best search function of any sugar dating site online. It uses a ranking system to help users find the best matches for their personality, lifestyle, and desire for companionship or a committed relationship.
Sugar Daddy dating sites often offer limited search functions that do not allow for a wide variety of options when finding a date. For example, most sugar daddy dating sites only allow members to search by location.
But what if you want to find someone who is in a different city but close enough to visit you on weekends?
The search function at SeekingArrangement is better than the others because it allows more flexible search options that allow you to target your searches more effectively and find the perfect sugar baby or sugar daddy in your area today!
You can do an advanced search by putting in as many specific details as you like and the results will show you exactly what you're looking for, making it easier than ever before to find that perfect sugar daddy.
The search page allows users to filter results by age, income, zip code and more so that you only have to see the profiles of people you're interested in meeting up with. To get started, all you have to do is fill out some simple information and you'll be able to view all of these potential suitors right away.
Send and Receive Private Pictures
One of the most unique features of Seeking Arrangement is their private photo albums. You can upload photos to a private area of your profile and only share them with certain people.
Unlike other dating sites like Tinder that prohibits sending pictures, Seeking Arrangement makes it easy and secure.
The primary benefit of this feature is that it allows a sugar baby to see whether she is attracted to the sugar daddy she has been matched with.
If the sugar baby does not find the sugar daddy attractive, she can simply tell him that she does not want to correspond further. This saves both parties time that would be spent on a correspondence that would not lead towards a real-life relationship.
Create a Gift List
Sugar Daddies and Sugar Babies have very different desires. Sugar Babies are looking for someone who will take care of them financially, while Sugar Daddies are looking for someone to share their wealth with.
Creating a gift list on Seeking Arrangement is a simple process, and one that allows you to communicate what you want to receive from your sugar daddy. On your gift list, you can create multiple lists of different kinds of gifts, depending on how much you feel a person has earned from you.
Use your gift list to express your personality, lifestyle, and desires. Many sugar daddies will use your gift list to surprise you with presents throughout your relationship.
Flexible Membership Options
Seeking Arrangement provides unique features that they can charge a premium for. Trying to find a sugar dating arrangement on others sites is difficult and downright risky. But there's a reason why Seeking can charge such high prices - because they deliver results!
Sugar Babies: Free
Premium 30 Day Subscription: $99.99 per month
Premium 90 Day Subscription: $90.00 per month
Diamond 30 Day Subscription: $249.99 per month
Most dating sites cater to young men or young women looking for love. This means that people seeking a mutually beneficial arrangement have little luck finding someone with whom they can share their wealth or connect with intellectually or otherwise.
Tinder, Coffee Meets Bagel, and other mainstream dating sites are not tailored for this unique setup. But SeekingArrangement is the best place for Sugar Daddies, Sugar Mommas, and Sugar Babies to meet one another in a safe way that gives both parties what they want.
Seeking Arrangement has more verified sugar babies than any other sugar daddy site on the internet, which is why they can charge premium prices.
Summary
For those looking for love, but also a mutually beneficial relationship (as opposed to a one-night stand), there's Seeking Arrangement.
​Seeking Arrangement is designed to make it easy for mutually consenting adults to find what they're looking for without risking their personal information.
Simply put, Seeking Arrangement is the best website for sugar dating because it was created with one goal in mind: to help those who are looking for a meaningful arrangement find what they are truly seeking.
Whether your arrangement is casual or committed, passionate or platonic, the site can help you find someone who could be your perfect match.