Dating in the 21st century isn't easy for anybody, and it certainly isn't easy for working professionals.
Executives and professional singles have a limited amount of time and energy to spend outside of their careers, making it even harder to find a romantic match.
The ubiquity of dating apps and websites may seem like a blessing for professionals who are single and ready to mingle, but is it actually a good thing? Not really.
In fact, according to Barry Schwartz, author of the international bestseller The Paradox of Choice, having too many options anywhere, including in the dating world, can be a bad thing for you since it can lead to a phenomenon known as decision, or choice, paralysis.
Fortunately, you don't have to waste your time sifting through all the dating sites out there because we already did that for you.
Looking for lasting love? Try the eHarmony compatibility quiz to get matched with local singles near you.
What is the Best Dating App for Professionals?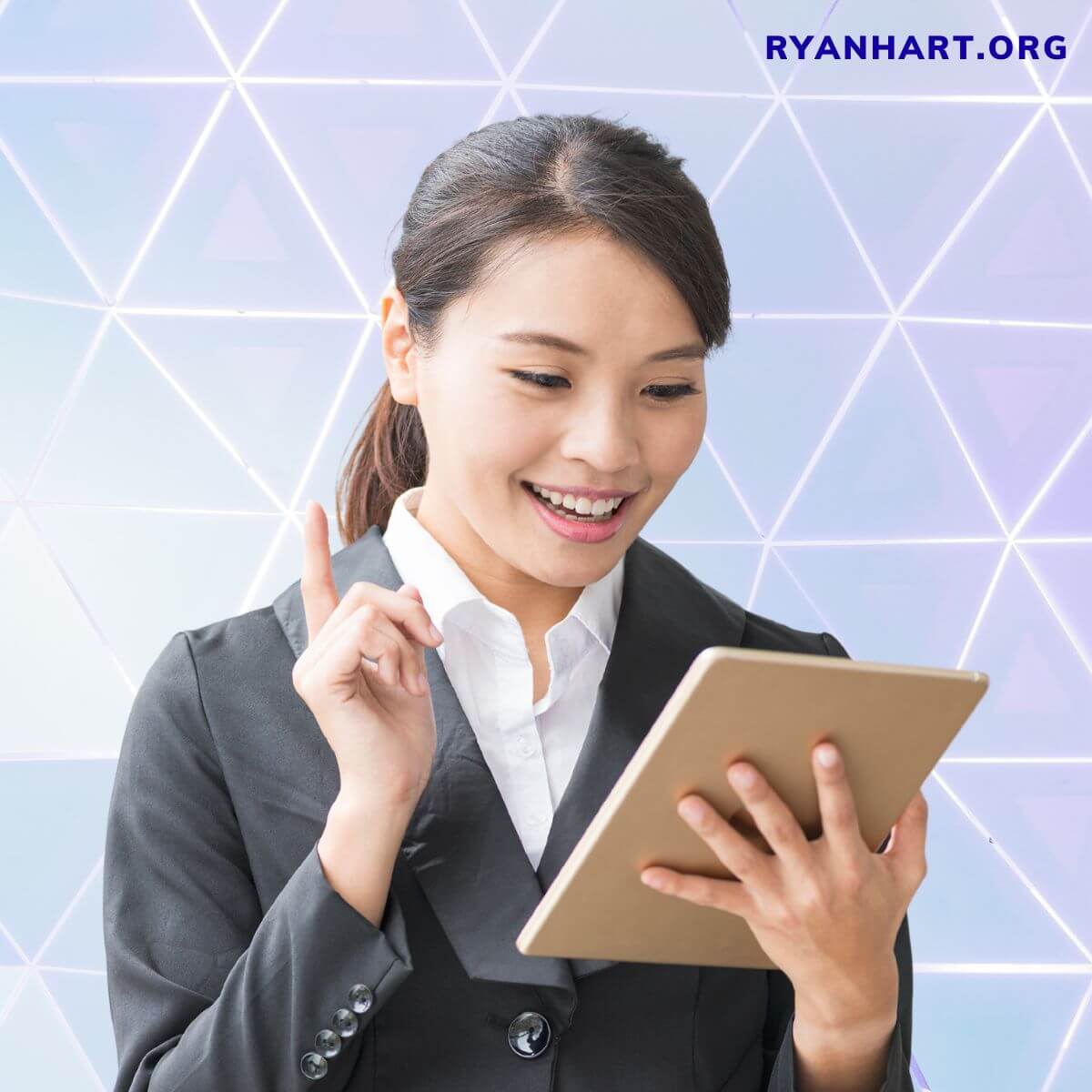 Let's be real: dating in today's world isn't a walk in the park for anyone, and this is especially true for single professionals.
That's why we've put together the best dating apps for professionals and executives like you. So, without further ado, here are the best dating apps for professionals.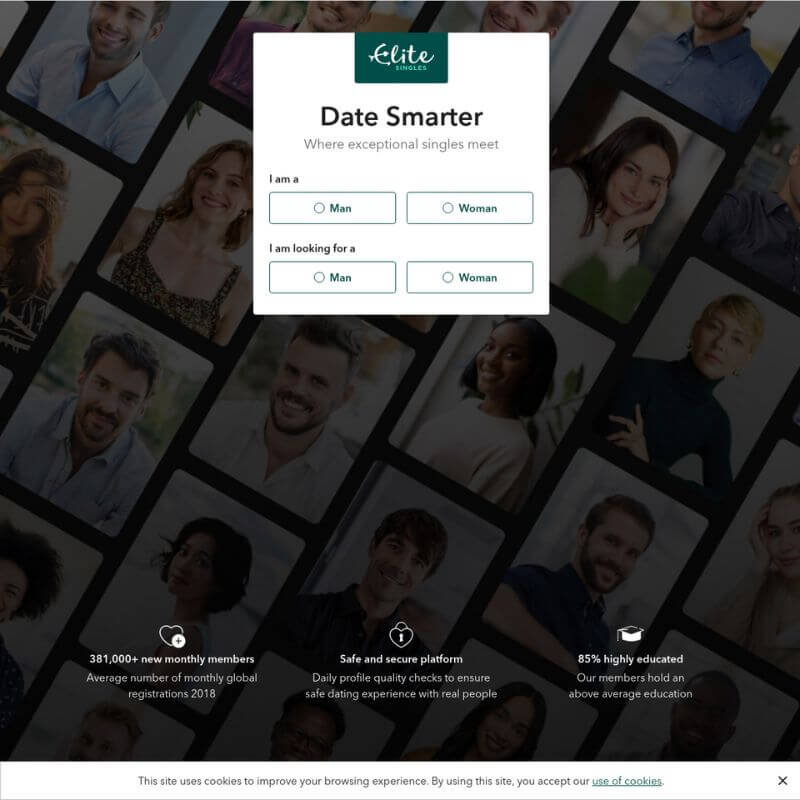 If you highly value intellect and education, look no further than Elite Singles. Known as a matchmaking service for educated singles, this dating app personalizes your online dating experience through its personality test and advanced dating filters.
According to Elite Singles' website, the vast majority of its users are over the age of 30 and "hold an above-average education," so if you're an over-30 professional looking for someone who's more educated than your average Joe (or Jane), you should consider signing up for Elite Singles' matchmaking service.
Highlights:
Ideal for 30+ working professionals
Above-average educational background among users
Sophisticated dating filters
Personality test for enhanced matchmaking
What Elite Singles Does Best:
Elite Singles is ideal for professional singles looking to find a romantic partner with an above-average education background. When you sign up, you enjoy the advantage of being matched with people who are not only actively seeking a serious, long-term relationship, but are a strong match for you, thanks to the dating site's intelligent algorithm and personality test.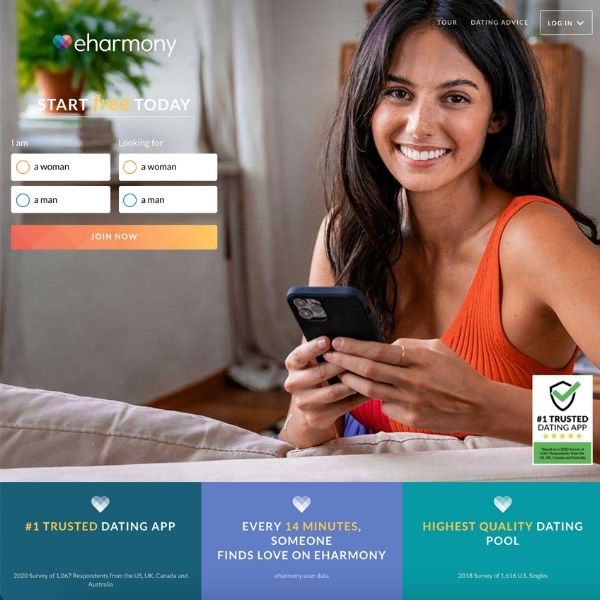 Launched in 2000, eHarmony is the first dating platform to use a matching algorithm designed to match individuals with strongly compatible people.
Single working professionals of many ages looking for a platform with a racially, ethnically, and religiously diverse user base will feel right at home with eHarmony.
Finding someone with a similar background and values can be incredibly difficult, but luckily eHarmony makes the process much easier for professional singles like you.
The platform, which wants to "help you find the love of your life," will help you find the type of partner you're looking for, whether that's someone with a similar educational background or whose religious values closely align with yours.
Highlights:
Perfect for adults of all ages and types, including working professionals
Detailed sign-up process that your maximizes of matching with compatible singles
Compatibility score, which ranks profiles in terms of compatibility
What eHarmony Does Best:
eHarmony, which mainly catered to Christian singles in the past, is now used by adults of all ages, religions, and backgrounds. That means that people from all walks of life, including single working professionals like you, have a chance at finding love through eHarmony.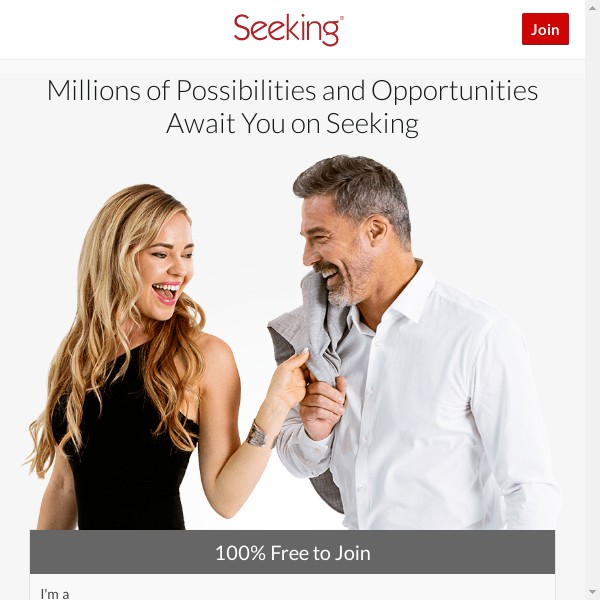 Seeking, an elite dating platform with over 20 million members, is known for its high-end member base and sugar dating services.
Are you a wealthy, well-established single professional looking for love? If so, you should consider opening an account with Seeking, where users can find matches ranging from entrepreneurs to celebrities. If you live a life of luxury and have an affinity for expensive dates, this platform, fit for both men and women, might be for you.
Highlights:
Suitable for wealthy working professionals hoping to find a partner of similar socioeconomic status
Sugar dating matching algorithm for high-end professionals seeking sugar babies
Generally, very active member base, which means you don't have to worry about wasting your time sorting through a bevy of inactive profiles.
What Seeking Does Best:
Known as the dating platform for elite singles, Seeking should be your go-to if you want a socioeconomically similar partner or someone who can be your sugar baby. It's ideal for busy working professionals since it saves you the hassle of sifting through inactive profiles and generally attracts driven, educated, and hard-working users.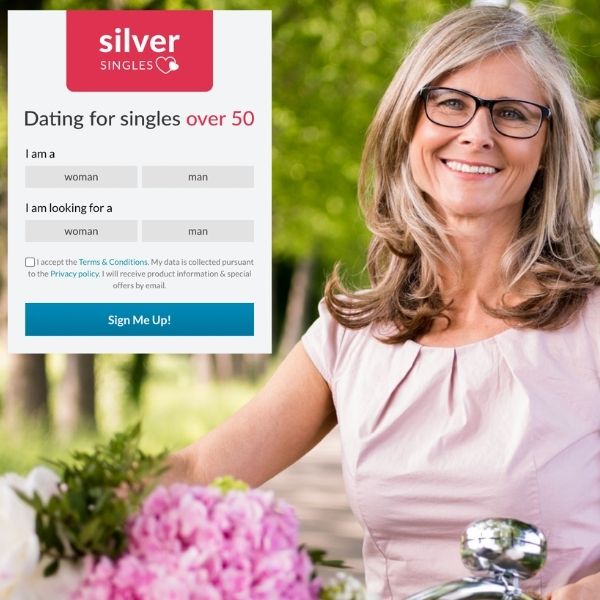 With the help of Silver Singles you don't have to worry about staying single for too long as a 50+ working professional. Known for being one of the best dating sites for 50+ singles, this platform lets you take an in-depth personality test so it can pair you with people who have similar values and goals.
Dating generally gets more challenging as you get older, especially if you're over the age of 50. First, the dating world is more daunting for the 50+ crowd, mostly due to the smaller dating pool, and there's also the fact that your values and expectations are much more clearly defined than when you were in your 20s, 30s, and 40s.
The latter is also true for other 50+ individuals, and when you put two and two together, you have quite the challenging dating situation in your hands.
So, if you're an older working professional who's quite selective when choosing a romantic partner, you might get lucky with Silver Singles.
Highlights:
Great for 50+ working professionals looking for love
3-7 new matches every day until you find your special someone
The sign-up process that's fast and easy, even for less tech-savvy individuals
What Silver Singles Does Best:
Because of the smaller dating pool and people's more narrowly defined values and expectations, dating as a 50+ professional single is far from being a piece of cake. But Silver Singles, which caters to the 50+ crowd, makes the dating experience easier and more enjoyable for professionals who fall into this category.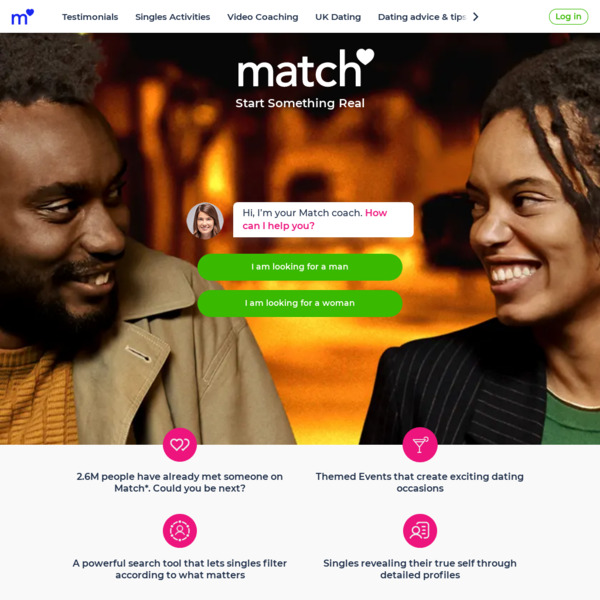 Anyone with some degree of familiarity with online dating has at least heard of Match.com. Launched in 1995, this platform has been known for trailblazing a brand new industry that would explode over the next several years – and continues to be popular to this day.
As a busy working professional with goals and aspirations of your own, you're likely very selective when it comes to choosing a romantic partner. Chances are that you're looking for someone who fits a particular list of criteria. You probably determine a potential partner's compatibility based on their background, values, and educational attainment.
Of course, thanks to Match.com's state-of-the-art algorithm, you can easily find matches based on your checklist of qualities. But the platform goes a step further and utilizes what's known as reverse matching, a feature that introduces other users to your profile. With this feature, you can connect with potentially compatible singles you otherwise would have overlooked.
Highlights:
Reverse matching, which allows other users to find you, makes online dating for busy working professionals who don't have enough time and energy to sift through profiles
Opportunity to reevaluate your Match.com profile if your number of matches is consistently low
Match.com events, which turn online dating into an in-person experience
What Match.com Does Best:
With Match.com's reverse matching feature and sophisticated matching algorithm, you can rest assured that you won't be wasting your time finding a potential match. Saving precious time and energy is especially important for professional singles, who often spend a large chunk of their time working.
If you want a matchmaking service tailored to your specific needs and gets straight to the point, you need to consider getting yourself a Match.com account.
Where do most singles meet?
These days, there are many ways to meet singles. Some people use online dating sites or apps, while others prefer to meet someone in person at a bar or club.
There are also singles events, where people can come together and mingle in a more casual setting. However, the most popular way to meet someone is still through mutual friends.
According to a recent study, nearly 32% of singles say they met their last first date through a friend or family member. This makes sense, as meeting someone through a mutual connection can help to build trust and create a more comfortable environment.
In addition, meeting someone through a friend often means that you already have some common interests. As a result, it's no surprise that so many people still choose to meet their potential partners through mutual friends.
How do I meet single professionals near me?
If you're looking to meet single professionals near you, there are a few things you can do. First, check out online dating websites and apps such as eHarmony or Elite Singles. Many of these platforms cater specifically to singles who are looking for a serious relationship.
Another option is to attend networking events or groups that focus on professional development. These can be great places to meet like-minded individuals who are also looking to meet someone special.
Finally, don't forget about the old-fashioned way of meeting people: through mutual friends. If you have single friends who are also looking to date, ask them if they know anyone they could set you up with.
Is there a dating app for professionals only?
Yes, Elite Singles is a dating app for professionals. The app has a strict vetting process to confirm authenticity, resulting in over 90 percent of users having an above-average education or successful career.
Elite Singles is perfect for busy singles who want to find a committed relationship but don't have time to waste on bad dates. The app also has a high success rate, with many users finding long-term relationships and even marriage.
So if you're looking for a dating app that can help you find lasting love, Elite Singles is definitely worth trying out.
Are paid dating sites worth it?
There are a few things to consider when making the decision between free and paid dating apps.
First, what are your goals for using a dating site? If you're only looking to casually date or meet new people, a free site might be sufficient.
However, if you're serious about finding a long-term relationship, you might want to invest in a paid site that offers more features and better quality matches.
Additionally, paid sites typically have more robust security features than free ones, so you can be assured that your personal information is safe.
One of the biggest complaints about free dating sites is that they are often full of fake profiles and inactive users. This can make it difficult to find someone real, and it can also lead to frustration and even disappointment.
Ultimately, whether or not a paid dating site is worth the investment depends on your individual needs and preferences. If you're willing to spend the money and you're serious about finding love, then a paid site might be the right choice for you.
However, if you're just looking to dip your toe into the online dating pool, a free site could be a good place to start.
Does Elite Singles have an app?
Yes, EliteSingles has a dating app that can be downloaded for free from the App Store or Google Play.
The app offers all of the same features as the website, allowing members to view profiles, receive matches, and message other users.
Plus, the app makes it easy to manage your account and keep track of your communication with other members.
So if you're looking for a convenient way to stay connected with a community of singles, download the EliteSingles app today!
Which is better eHarmony or EliteSingles?
If you're hoping to find a lasting, committed relationship, eHarmony might be the right dating site for you.
With its focus on long-term relationships, eHarmony requires users to complete a detailed questionnaire before signing up. This questionnaire helps eHarmony to get a better sense of who you are and what you're looking for in a partner.
As a result, the matches you'll see on eHarmony are likely to be more compatible than those you might find on other dating sites.
Elite Singles, on the other hand, is geared towards professional singles who are looking for a more independent and diverse pool of potential partners. Rather than basing matches on detailed questionnaires, EliteSingles uses an intelligent matchmaking algorithm to get a sense of who you are and what you're looking for.
So if you're interested in finding someone who's truly compatible with you, eHarmony might be the better option. However, if you're open to meeting a range of different people, EliteSingles could be right for you.
Is Bumble good for professionals?
While Bumble may be good for some people, it is not necessarily well-suited for professionals. One of the key issues is that matches expire after 24 hours, which can make it difficult to connect with someone if you're both busy.
Additionally, you need to check the app constantly in order to see new matches, which can be a major time-sink. This can be very time-consuming and it's not really conducive to building a meaningful relationship.
Finally, the app encourages users to engage in shallow conversations rather than getting to know each other on a deeper level. For these reasons, Bumble is not really suitable for professionals who are looking for a long-term relationship.
Bottom Line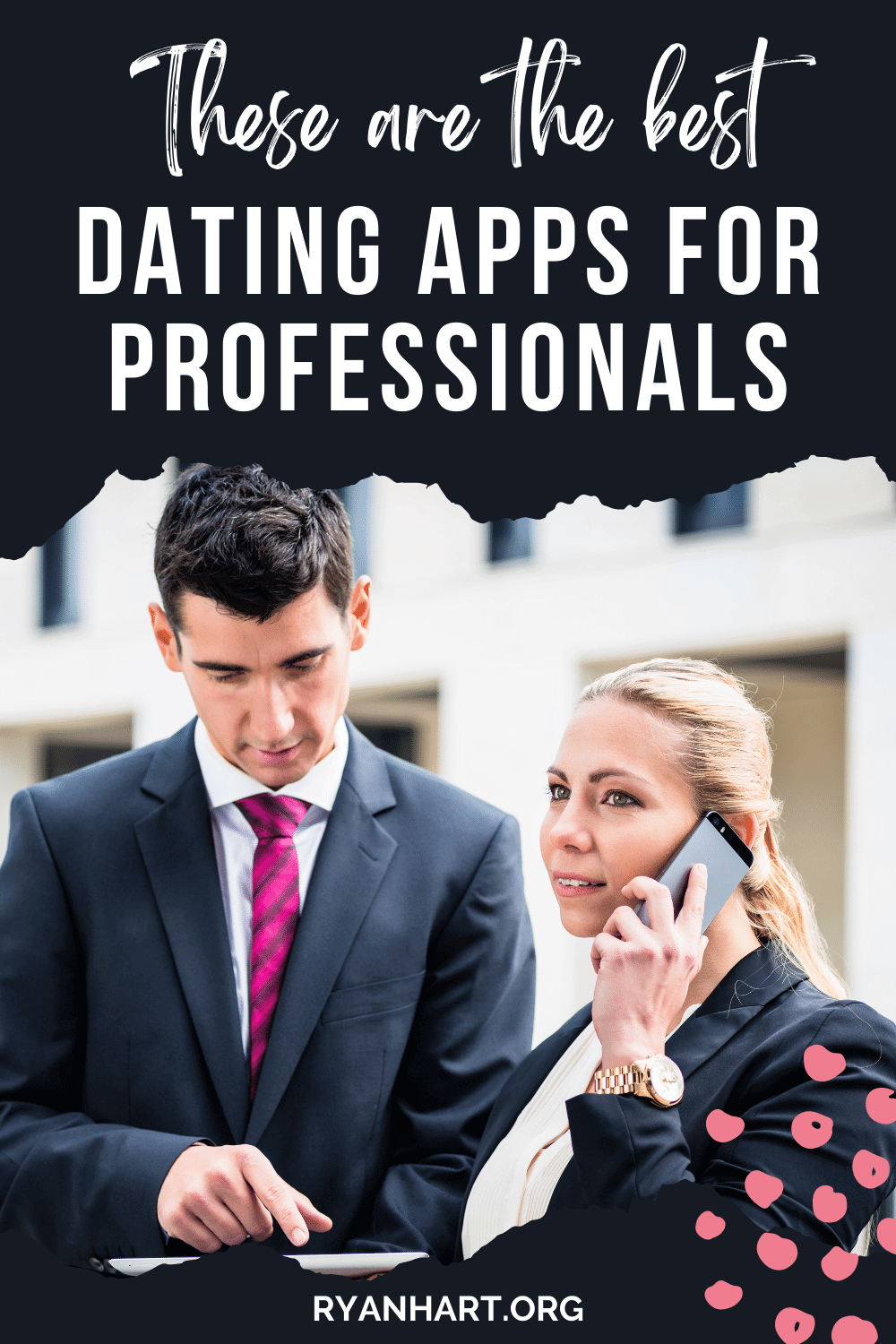 In today's fast-paced world, it can be difficult to find time to meet new people and build relationships. That's where dating apps come in.
By using a dating app, single professionals can make the most of their limited time and resources and find someone who meets their high standards.
Sites like Elite Singles allow users to set specific criteria when looking for a match, so they can narrow their options and save time by only contacting people who meet their standards.
In addition, online dating provides a convenient way to stay connected with potential matches and receive updates about new messages or matches. For busy single professionals, dating apps offer a unique solution to the challenges of finding love.