The best dating sites are those that combine a large member base with a detailed matching system and a focus on creating real connections between like minded singles.
After all, in order to be successful at finding true love in the modern-day world of online dating, it is critical to choose your dating site carefully.
Whether you are looking for a serious relationship, hookup, or just a date for this weekend, there's a dating app that's perfect for you out there. So let's find out what it is!
Looking for lasting love? Try the eHarmony compatibility quiz to get matched with local singles near you.
What is the best online dating app?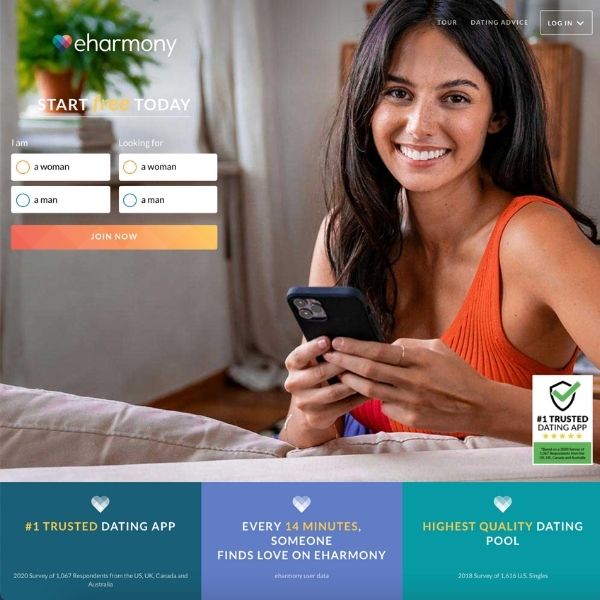 eHarmony is the best dating site for serious relationships.
If you want to find someone to date, but you don't care if it leads to a long-term relationship, then eHarmony is probably not the best dating app for you. They want to help you find your life partner. And they do a pretty good job of it.
The first thing that sets eHarmony apart from traditional dating apps is their matching technology. They use a Compatibility Matching System to identify long term compatibility between users, and then they use an algorithm to match people with similar values.
As far as I can tell, it works better than any other method out there. It's certainly better than simply matching people by age and gender (which is how most dating apps operate). And unlike some other popular apps, eHarmony manages to maintain an air of informality and friendliness in their messaging.
If you've tried other free dating apps and haven't found anyone special, it could be because you're looking for love in all the wrong places.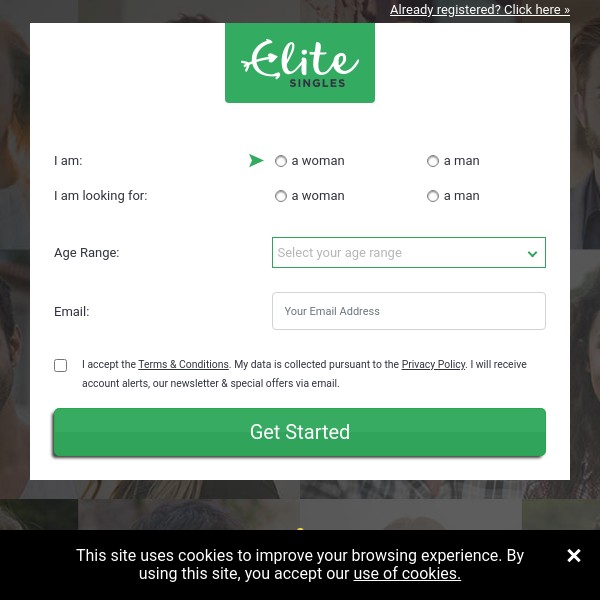 Elite Singles is the best dating site in the world for professional singles who are looking for a lasting and serious relationship. They will help you find a serious partner, whether it's marriage, a long-term relationship of one year or more, or just someone special to enjoy life alongside.
If you are looking for someone who shares your values and ideals and who will be a companion and a true friend, this is the place for you.
They have a highly selective process for accepting members. This means that you will only be matched with people who meet our high standards in education, occupation, income level and success in their careers.
The Elite Singles membership database has hundreds of thousands of singles from all over the globe, so finding someone is quick and easy. There are plenty of ways for you to search through the numerous members - you can search by location or by various personality traits and find exactly who you are looking for.
If you have not yet found your soulmate on other dating apps, then sign up today to try Elite Singles!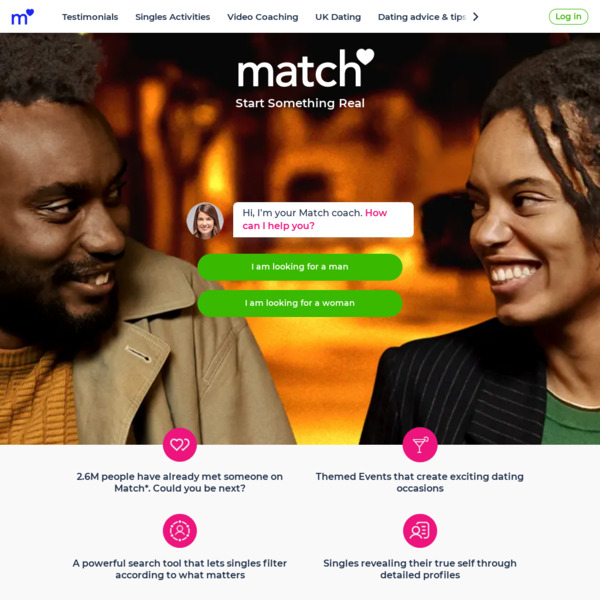 Match is the best dating site for serious relationships if you are a busy working professional who has more important things to do than scour bars and clubs for possible mates.
Match is popular for many reasons, and one of the most important is that it has a large user base of users who are registered on the site to find their soulmates. The site has over 30 million members from all across the globe, so users have access to a very large pool of potential partners.
The matching system is quite effective and ensures that only people with compatible interests are able to connect with each other, thus ensuring that users get better results when looking for love online.
Match offers some great features such as unlimited messaging that allows users to communicate with each other without any restrictions or limitations and advanced search tools that help users find their life partners easily. These features make it easier for users to connect with each other and make their online dating experience an enjoyable one.
Match is one of the most popular dating apps with millions of members all around the world looking for someone just like you!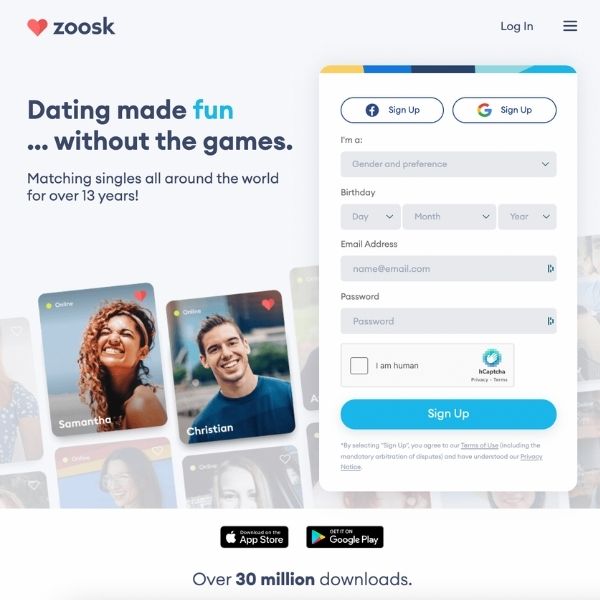 Zoosk is a great place to meet singles because it has more members than other popular apps. It also has advanced matching tools that help you find someone you'll be interested in.
One of the best features of Zoosk is their patented matching algorithm, which helps you find singles who share your interests and personality traits to ensure that you have better conversations.
Because Zoosk has a large database of members, you have a better chance of finding someone you're interested in. There are over 29 million singles on Zoosk looking to date, flirt, chat and hookup with other singles. This makes it easier for you to find someone who shares your interests.
Zoosk provides you with a safe environment for meeting new people and allows you to be yourself. They are committed to helping you find your match safely, so you can feel confident about dating online again.
Whether you are interested in finding a casual date or something more serious, Zoosk has been connecting singles since its inception in 2007, and the site continues to expand its reach across the globe.
With millions of users worldwide, they have helped hundreds of thousands of singles find true love through our online dating platforms.
WooPlus stands out from the crowd of dating apps as unique and specifically tailored for singles who identify as plus size. It's a great choice for curvaceous individuals ready to find a genuine connection.
The app offers various chat options, impressive security features, and a comprehensive matching system geared towards compatibility. Moreover, WooPlus embraces body acceptance by creating a space that's safe, secure, and comfortable for its users.
With its focus on inclusivity and supporting plus size singles, this innovative dating app is your best bet when it comes to finding love.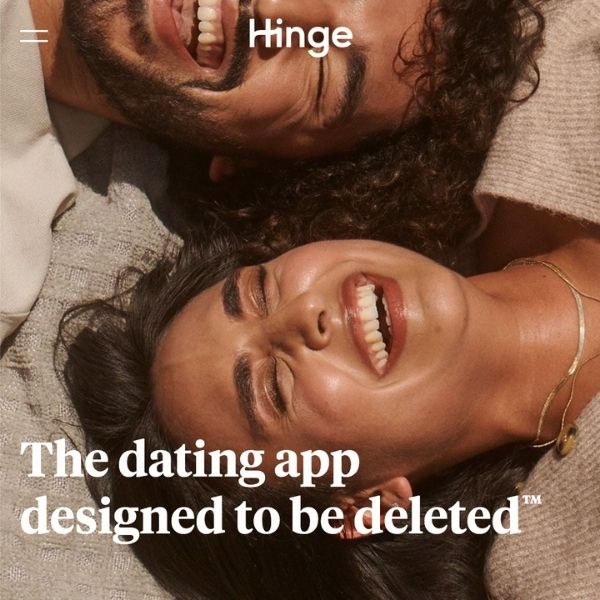 Hinge is the best dating site in the world for serious relationships. That is why it has been featured in Forbes, Huffington Post, The Atlantic and more. Whether you are looking for friendship or that one special person, Hinge can help you find the relationships you want.
They set out to do something that's never been done before: create a better way for people to date. They built a thriving product and community that focuses on creating meaningful relationships. And they're doing it in a way that is authentic to their users.
The Hinge model works because of their emphasis on quality over quantity. It's not a numbers game, or a popularity contest. It's about finding someone you really connect with, who feels the same way about you.
It's this system that allows them to offer an unmatched quality experience. There are no games and there are no gimmicks - just real people looking for real connections.
Hinge lets you see real, authentic photos of people in your area who also want something serious. On Hinge you go on dates, not hookups. And most importantly, you're matched with people who are right for you — with their proprietary algorithm making sure you don't waste your time on anyone who doesn't share your interests or values.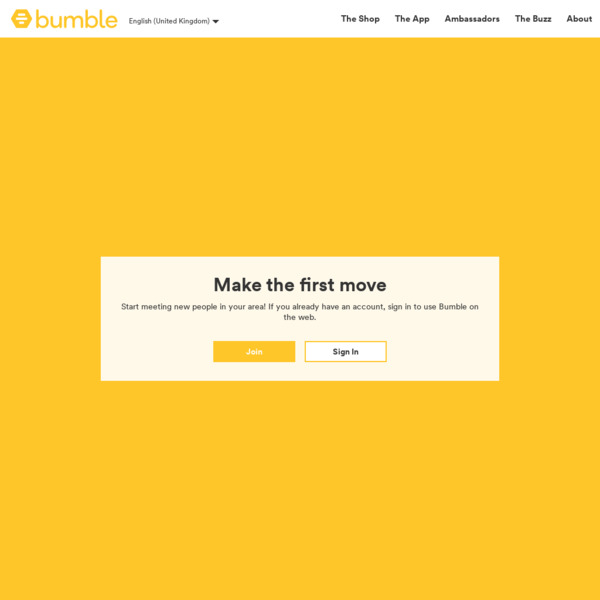 Bumble is a dating site that only allows women to initiate contact. It's a game-changer for guys who are looking for serious relationships, because the pressure is off -- you don't have to worry about coming across as creepy or desperate.
Bumble is one of the fastest growing social networks in the world with more than 21 million users and over 15 billion messages sent so far. The app has been featured on ABC, NBC, FOX, CBS, HuffPost and many other worldwide news outlets.
Bumble doesn't allow unwanted messages or harassment, and this helps set it apart from other apps. Users even have 24 hours after matching with someone to decide whether they want to start chatting with that person. However, if no response is received within 24 hours, the connection disappears and both people must swipe again to match.
Bumble promotes kindness and respect. The app's purpose is to help users meet others in a safe space where they can build meaningful relationships. Users can report suspicious or abusive behavior, and those reports are always taken seriously. Women make the first move because women are the ones who face the most danger when it comes to online dating.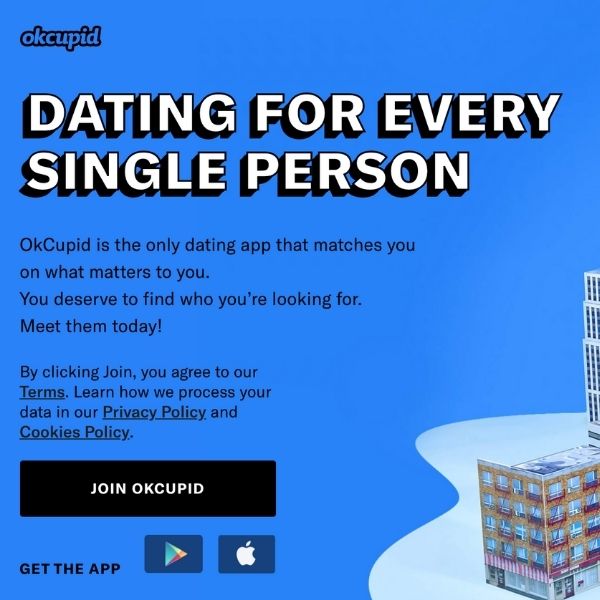 If you're serious about finding love, OKCupid might be right for you. If you're looking for a fun diversion or a way to pass the time, it might not be.
OKCupid is the best dating site overall because they match you with people who share your interests and personality, which is why so many people have met their partners here.
OkCupid is a free dating site that has millions of members around the world. It's great if you're looking for love - or just want to meet new people in your area.
Sure, you could use another kind of dating website. But none of them are as big or have as many features as OkCupid. And they don't work as well.
The League is a selective dating service, and they offer the highest quality matches. They've assembled a beautiful pool of members and search our database daily to find compatible members. They're one of the most selective matchmaking services in the world - and are proud of it!
The League's rigorous admission process has helped them maintain a high-quality community of educated professionals who are looking for long-term relationships.
They only want the very best, most exceptional people to be part of this community. So if you're looking for a lasting and meaningful relationship with someone who shares your values and goals, then you should join The League today.
And if you're not ready for a committed relationship just yet, that's okay too! There are other great apps for that. If you're looking for a hookup or friends with benefits, The League isn't for you.
Because this dating app is exclusive, there will be a lot less competition for your potential partners. You won't have to worry about wading through many profiles before you find someone who might be interested in you.
The application process weeds out the time-wasters, so your matches are meaningful and last longer than average. They don't promise anyone anything, but if you're interested in applying, it's worth a shot. You can apply here: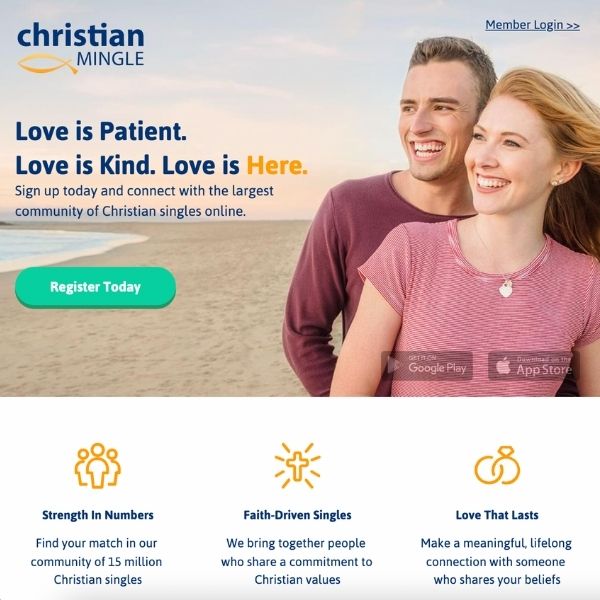 Christian Mingle is the best dating site for Christians looking for love. It is the largest network of Christian singles in the world with over ten million members.
The site provides a free two-week trial to all members and gives you the option of paying a fee for an upgraded membership to unlock additional features and search capabilities.
This site gives you a chance to start an exciting new journey by helping you find your soulmate. You can meet people from all walks of life, who share your same faith and beliefs. Christian Mingle has been helping couples find their soul mates for over 10 years now, and it has produced thousands of marriages already.
You can easily find someone special from any part of the world that shares your faith and values. The site offers a fantastic feature called God Gave Me You, which allows you to know more about other users without having to send them messages first. This feature helps you build friendships with other singles on this platform instead of just getting lost in the crowd.
The site's user interface is very intuitive and easy to use, and it also brings many great features that make it stand out among other apps such as Tinder, OkCupid or Plenty of Fish.
Not only does Christian Mingle make it easy to meet single Christians, but they do it in a much more natural way than the niche apps. They also have a huge database of people looking for Christian relationships. If you are looking for someone that shares your beliefs, then this is a must use dating website.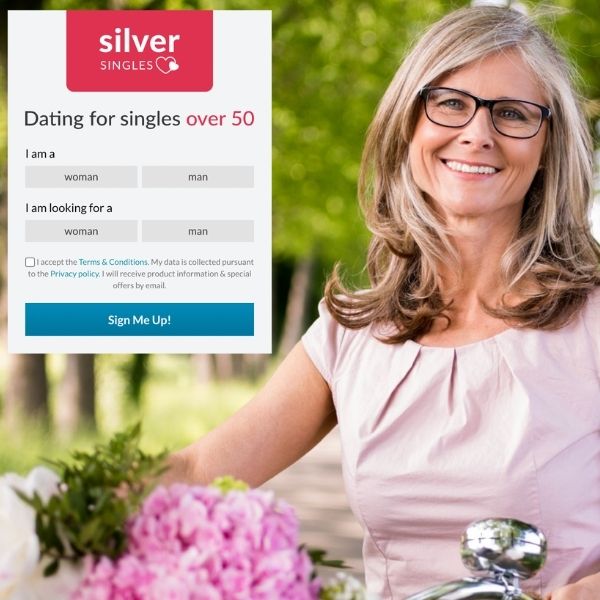 Silver Singles is different because they offer something no other site does – a safe, secure environment where mature singles can meet one another and begin new friendships, relationships and even find love. This is the perfect place for people who are serious about finding love, a loving relationship or even just a friend or two.
They are committed to providing their members with an enjoyable and memorable experience. With Silver Singles, you can find the true meaning of love; you can find that special someone you have been looking for all your life.
This is a site that was made for those who want serious relationships and not just for fun or games. On this site you can meet someone that really wants the same thing as you do and it won't cost you a fortune.
This is the best dating site for seniors because it has been made from the ground up with mature singles in mind and it doesn't charge extra fees for its services.
This means that you will be able to find exactly what you are looking for without paying any extra money. Not only that, but it has a very simple user interface and it's very easy to use, even if you are not tech savvy.
If you're tired of flirting with scammers on other sites and want to experience real communication with real people, try Silver Singles today!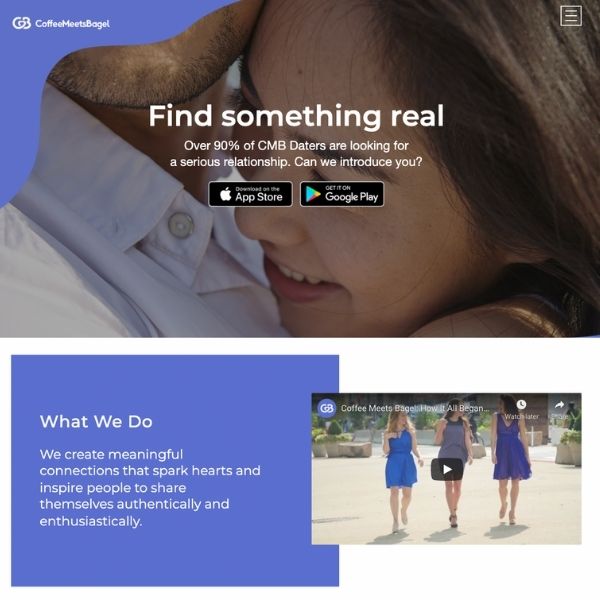 Coffee Meets Bagel is a great site for serious relationships because it is different from all the other popular sites. It is a niche dating app that focuses on quality over quantity.
It only gives you one match a day, so you can focus on people who are actually interested in you and who you are interested in. This cuts down on unwanted messages and keeps your inbox clutter-free.
Coffee Meets Bagel pushes for more meaningful relationships by only sending one match a day, instead of many.
This makes it easy to focus on that one match, and to get to know him or her better. The less matches you have to worry about, the more you can focus on each person individually!
The app also encourages communication between members by showing your mutual facebook friends and interests. You can also recommend matches to your friends based on whether or not they would be good for them. You can go beyond just matching by creating friendship circles that encourage you and your friends to meet other like minded people.
Tinder and other hook-up apps are great and they have their place, but they lack something that Coffee Meets Bagel has and that's a true sense of community.
People actually message each other and communicate on Coffee Meets Bagel which is what makes this such an awesome dating website.
That being said, Coffee Meets Bagel isn't all rainbows and butterflies, as anyone who has ever been on any dating website knows. But I think that this site does a great job at what it says it's going to do: help you find someone with whom you share enough common interests to form a relationship with.
Over the last 7 years, Coffee Meets Bagel has helped millions of singles meet their match. With their new app, they continue to lead the industry with innovative features that enhance your online dating experience.
If you're tired of swiping through hundreds of matches that don't interest you and want to start meeting compatible singles, then give Coffee Meets Bagel a try today!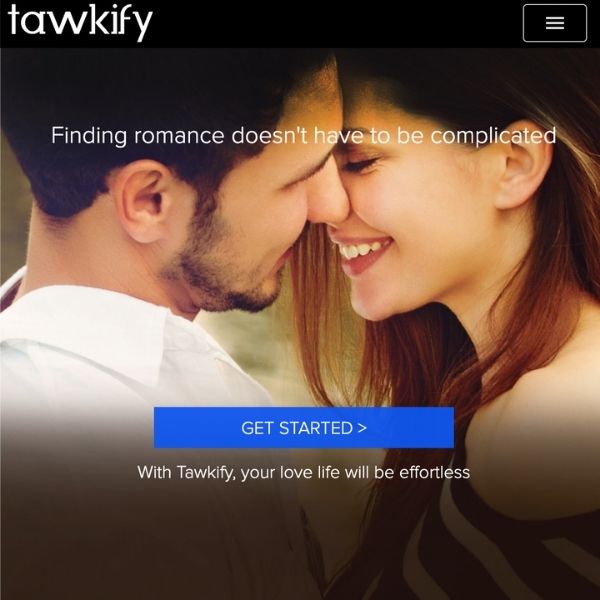 Tawkify is the best dating site for serious relationships because they're not a dating site. They're a matchmaking site.
They don't have typical members or profiles; they provide matches and conversations. And that's why they can be so much better for you than any other dating site: because online dating is about browsing, and matchmaking is about conversation.
Online dating sites can help you meet people, but they don't help you find love. They're great at helping you find lots of people to date; they're terrible at helping you find the right one to date. That's because they're all about browsing and swiping instead of conversations, which means you never get to know anyone before deciding whether to date them.
On Tawkify, instead of browsing profiles, you have real conversations with real matches, in real time. And this makes all the difference in the world: if your goal is finding love rather than just someone to date, it's critical to talk with someone first.
In this day and age of online dating, it's rather hard to find a match that is serious, long-lasting and successful. People are constantly looking for the "right" site, but they often find it difficult to meet the right person or go on many bad dates.
Tawkify has become the new, revolutionary way to meet people who are serious about finding that special someone rather than just looking for a casual date.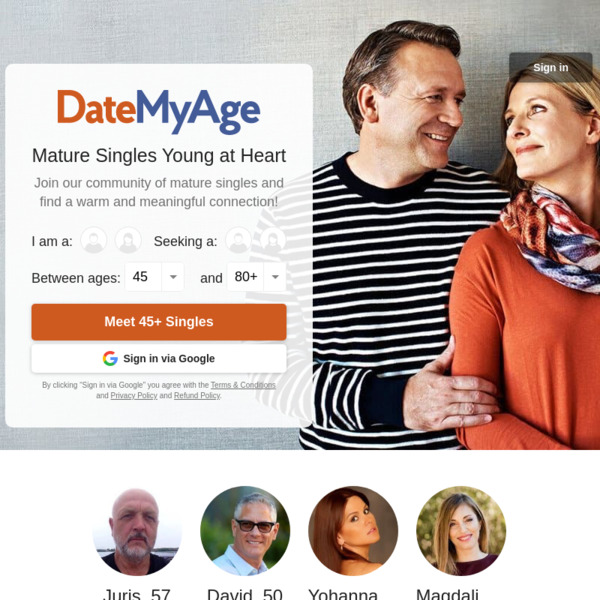 Date My Age is one of my recommended apps because they have the highest percentage of women members. They are the only site which allows you to search for and contact single women near you.
You can also see which members visited your profile or messaged you and decide if you want to respond to them.
Date My Age is one of the most effective ways of finding that special person who will be with you for the rest of your life. You can choose from hundreds of thousands of profiles and search through them using powerful search tools.
The site offers many options for communication, such as chat rooms, instant messaging, sending winks or virtual gifts or even a virtual gift card! You will never feel bored or lonely again because it is always possible to find new friends or even a soul mate on Date My Age!
If you want to try an advanced dating site that will help you find true love, then Date My Age will be a good choice for you.
Don't waste another minute! Sign up now on Date My Age and enjoy using their unique features.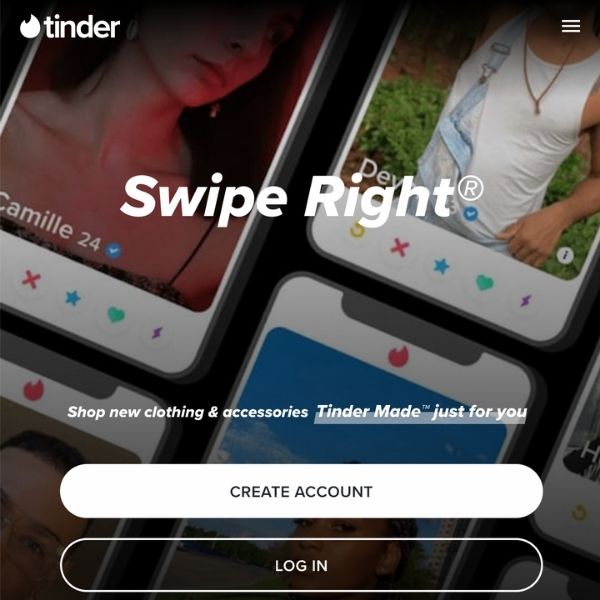 Tinder is the best dating site for casual relationships. It is easy to use, filled with all kinds of people and has a mobile app.
The reason that Tinder is the best hookup dating app is that it is free, fun and easy to use. On Tinder you can meet people from all over the world. When you are on Tinder all you have to do is swipe left or right based on whether or not you like the person's picture.
This means that you can meet a lot of people without putting much effort in. You will find the whole thing a lot of fun because it is so popular and there are many different people on it. You won't find a better dating site than Tinder if you are looking for a casual relationship.
If you are looking to increase the number of dates you go on each week, then Tinder is the dating site for you, because it has the most amount of people who are looking for a casual relationship.
Tinder aims to be more than just a hookup app. It is aimed at anyone who is looking for love and friendship. Tinder is a very popular dating app that is used by thousands of people every day.
It's free to download on all devices, and the app is very easy to use. The app has been available since 2012 and already in just a few years it's become one of the best dating apps on the internet.
Tinder has quickly spread around the world, and now there are millions of users from hundreds of countries, all looking for a romantic connection.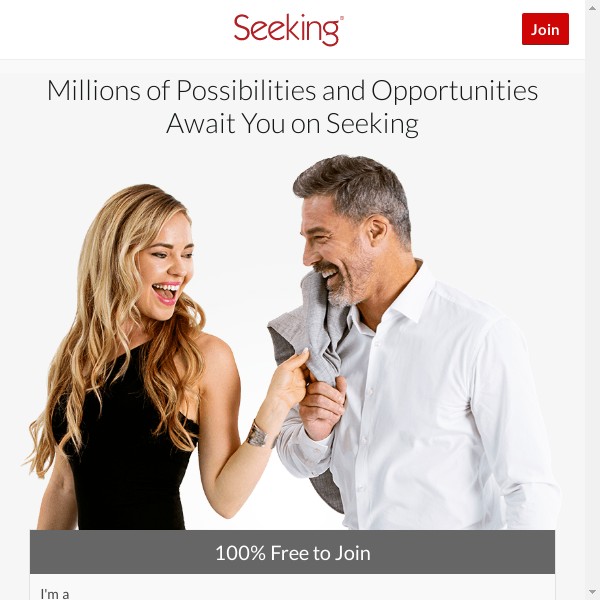 Tired of having conversations on other apps that lead nowhere? You'll never have that problem on SeekingArrangement. Members are actively seeking their forever person - not just a casual encounter or friends with benefits.
Seeking is the fastest growing sugar daddy dating site. They have more than five million members looking for an arrangement.
It appeals to young women and older, successful men who are looking for mutually beneficial relationships. SeekingArrangement is a site for those who are serious about finding true love and want something more substantial than just a casual affair.
You can meet beautiful young women who are eager to take care of you in return for your generosity. You never know what might happen next with a girl who is looking for a generous man.
When you use SeekingArrangement to find your perfect partner, you are looking for more than just a date. You want someone to share your life with. And since everyone dreams of having a strong and happy family, why not make your dreams come true?
If you are tired of short-lived relationships, if you want to meet someone who will be with you in good and bad times - join SeekingArrangement!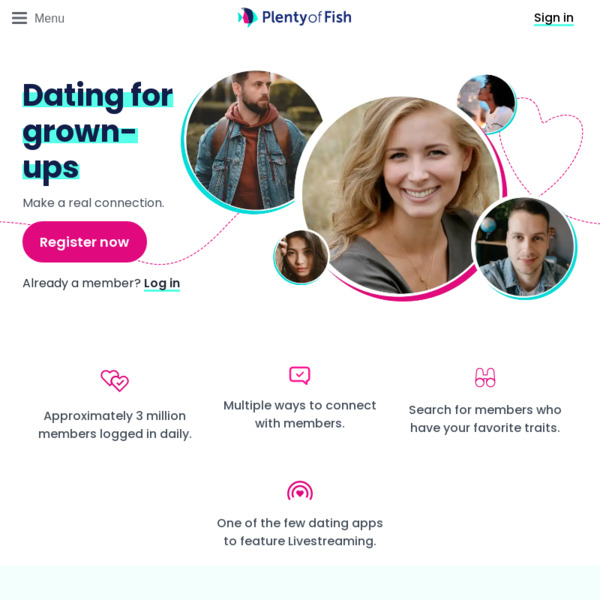 Plenty of Fish is one of the best dating apps for meeting singles near you. Anyone can see that after spending some time on it. This is why Plenty of Fish is much better than many dating apps.
Plenty of Fish has millions of members and thousands of active users online. It has a clean interface, works across all browsers and devices, and has plenty of safety tools to help protect you from fraudsters and scammers.
Plenty of Fish offers fun tools such as icebreakers, quizzes, and games that make it easy to get to know new people and make friends. With Plenty of Fish, it's easy to find places to meet like-minded singles in your area who share your interests.
You can connect with anyone on Plenty of Fish, regardless of whether you're looking for meaningful connections, marriage, or just casual fling.
Their desktop version of the app makes it easy to find others who share your interests and passions by providing users with personality tests that match them up with users based on common interests.
You can search for free, receive matches based on your profile, and send messages to people who attract your interest from all over the world.
Thousands of new members join every day, so there are always plenty of new women and men to meet. The site is entirely free to use, so if you're looking for a date or something more serious, Plenty of Fish can help you find what you're looking for.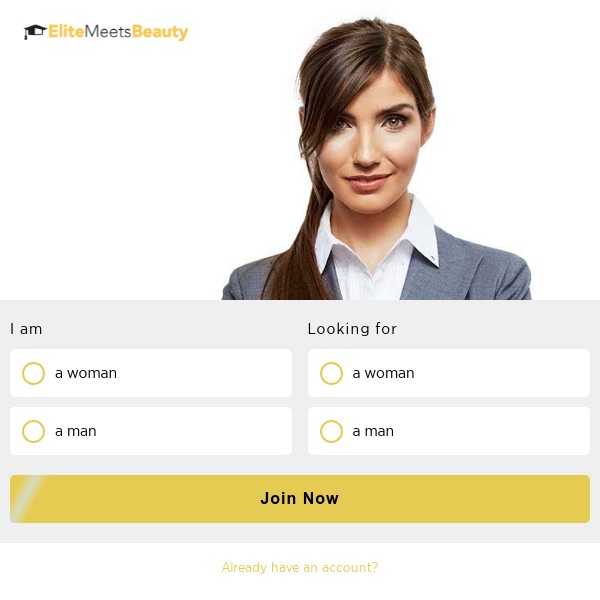 Elite Meets Beauty is a dating site for single men and women who are looking for a long term relationship.
They are not a casual online dating site but we are a serious online dating site, where members can share their interests and passions with others who wish to find their soulmate online. Their matchmaking system is unique and will help you find your perfect match in no time at all.
They have what you're looking for - thousands of members who want to meet someone like you. Elite Meets Beauty is the premier online dating site for people interested in finding lasting love and relationships.
That's why they're committed to helping you find the best possible matches for long-term love, romance and commitment!
Elite Meets Beauty members are intelligent, friendly, sexy singles from all walks of life: doctors and lawyers, entrepreneurs, bankers and engineers, teachers and professors, artists and musicians- their app has them all! Join today to discover for yourself
Register today and join thousands of other singles from all over the world who have already made friends, fallen in love and shared their life stories on EliteMeetsBeauty!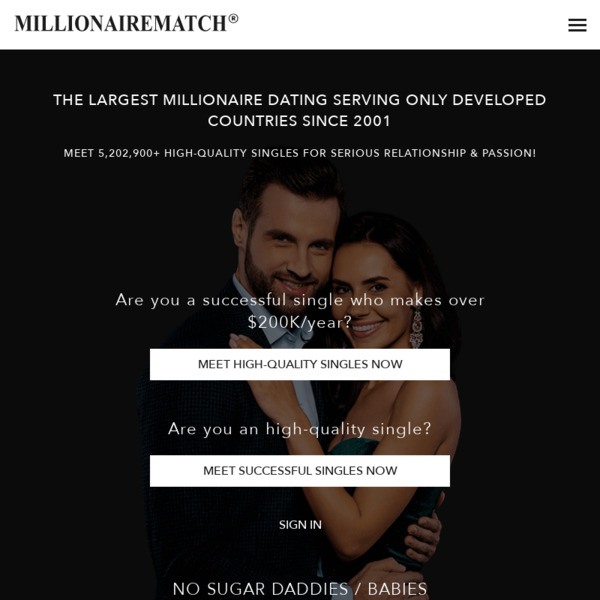 Millionaire Match is a dating site for any single man or woman looking for a sincere, long-term relationship with a millionaire. They have helped thousands of people find millionaire matches online through their service, and they can help you too!
They make it easy to find your soulmate by narrowing the field from thousands of members to those who truly match your interests and goals. And their customer service team is always there to assist you whenever you need help!
Millionaire Match is a unique dating app because it caters to the specific needs of millionaires and upscale professionals. Merely being a millionaire or an upscale professional isn't enough. You have to have the character, background, and attitude that millionaires are looking for.
Millionaire Match is a professional dating site for wealthy and successful people. They provide the highest quality service for those members who recognize that financial success is not the most important thing in life.
This site is designed for singles who are successful, attractive and looking for a serious relationship. If you're tired of being alone and want to be loved for who you really are, then look no further than Millionaire Match. Their members are serious about finding real love, so don't wait any longer, join today.
FriendFinder is a popular dating site online and it can help you find a face-to-face connection with real singles who are looking for the same thing you are—a serious relationship.
There are several reasons why FriendFinder is one of the most trusted dating sites. The first reason is that it has a very large database, with millions of active members in countries all over the world.
The second reason is that it offers a wide range of search criteria, which allow you to find other members according to your exact preferences. And the third reason is that it is able to provide you with an exceptional level of customer service and support, as well as regular updates and new features.
Truly, this site contains everything you need in order to meet someone who will love you and make you happy. It is free to sign up, and there are so many interesting people waiting for you. Join today and start searching for your soul mate!
FriendFinder provides a safe environment for individuals to connect with each other, as well as tips, articles and advice from our experts to guide you along your journey to finding true love.
Paid vs Free Dating Apps
When it comes to dating apps, you have two options - free or paid. While free dating apps are a great way to get started, paid versions come with additional features that can enhance your dating experience. Here are some things to consider when choosing between paid and free dating apps:
Free Apps
The free version of dating apps is a great way to get started with online dating. These apps are typically easy to use, and you can create a profile and start swiping right away. However, there are some limitations to the free version of dating apps. For example, you may not be able to see who has liked your profile, and you may have limited access to messaging features.
Another thing to consider is that free dating apps often have a large number of users, which can be both a good and bad thing. While it means there are plenty of potential matches, it also means that you may have to sift through a lot of profiles to find someone you are interested in.
Paid Apps
Paid dating apps offer additional features that can enhance your dating experience. For example, you may be able to see who has liked your profile, and you may have access to more advanced search filters. Some paid dating apps also offer a higher level of security, such as background checks on users.
Another advantage of paid dating apps is that they typically have fewer users, which can make it easier to find someone you are interested in. However, this can also be a disadvantage if there are not enough users in your area.
Membership Numbers
When choosing between paid and free dating apps, it is important to consider the membership numbers. Paid dating apps typically have fewer users, which can be both a good and bad thing. While it means that you may have a better chance of finding someone you are interested in, it also means that there may be fewer potential matches.
On the other hand, free dating apps typically have a larger number of users, which can make it easier to find someone you are interested in. However, this also means that you may have to sift through a lot of profiles to find someone you are interested in.
Ultimately, the decision between paid and free dating apps comes down to your personal preferences. If you are just starting out with online dating, a free dating app may be a good way to get started. However, if you are serious about finding a long-term relationship, a paid dating app may be worth the investment.
Frequently Asked Questions
What are the best dating apps for serious relationships?
eHarmony stands out in the dating pool as the best app for serious relationships. Unlike other free dating apps, Eharmony offers an extensive compatibility test to ensure online daters find meaningful connections. It's also a safe and inclusive space for queer women, offering detailed profiles that help identify deal breakers early on. While Facebook Dating offers an interesting 'missed connections' feature, eHarmony's focus on creating deep, romantic connections sets it apart. So, if you're seeking more than a casual connection, Eharmony is a strong contender amidst other apps.
Which dating app is best for expressing your true self?
In the online dating world, popular dating apps like OkCupid stands out as the best app for expressing their true self. This popular dating app allows free users to showcase a range of identities and preferences, catering to various niches. It encourages authenticity, which is crucial in the modern dating scene. Another app, Bumble, also promotes genuineness with features like video chat, allowing users to present their real selves. Niche apps like Taimi provide a safe space for certain communities, promoting individuality. Overall, these platforms are revolutionizing the way individuals express themselves in the realm of online dating.
What is the best compliment to give on a dating app?
Finding the right compliment on most dating apps can be key to sparking a conversation with potential matches. A great approach is to focus on specific details in their profile that caught your attention. Perhaps it's their taste in music or a shared hobby. Instead of generic compliments on appearance, saying something like "Your love for jazz really caught my eye, who's your favorite artist?" can be more impactful.
This not only shows genuine interest but also that you've taken the time to explore their profile. Even in the free version of these top dating app, using this strategy can lead to meaningful interactions, potentially paving the way for completing that relationship questionnaire together.
Bottom Line
So as you can see, there are a wealth of dating websites out there, but not all of them are created equal. In the end, if you're looking to build a serious relationship that could last years, the best dating site is the one that really "speaks" to your values and personality.
Ultimately, there is no one-size-fits-all solution when it comes to dating sites. Whether you're looking for a casual hookup, a committed relationship, or something in between, there's a dating site out there for you.
While we can't tell you what will be best for you specifically, we hope that this post has helped you understand the pros and cons of each service, so that you can make an informed decision.
Don't miss out on an opportunity to find that special relationship - get online today and sign up for a new dating website.