Bumble is a popular dating app that gives women more control over their online interactions with singles in their area.
After matching with a potential suitor, women have 24 hours to initiate a conversation. If they don't, the match expires.
Bumble aims to empower women and make online dating a little less unsettling. For single women tired of being bombarded with messages from men, Bumble is worth checking out!
Here's how it works: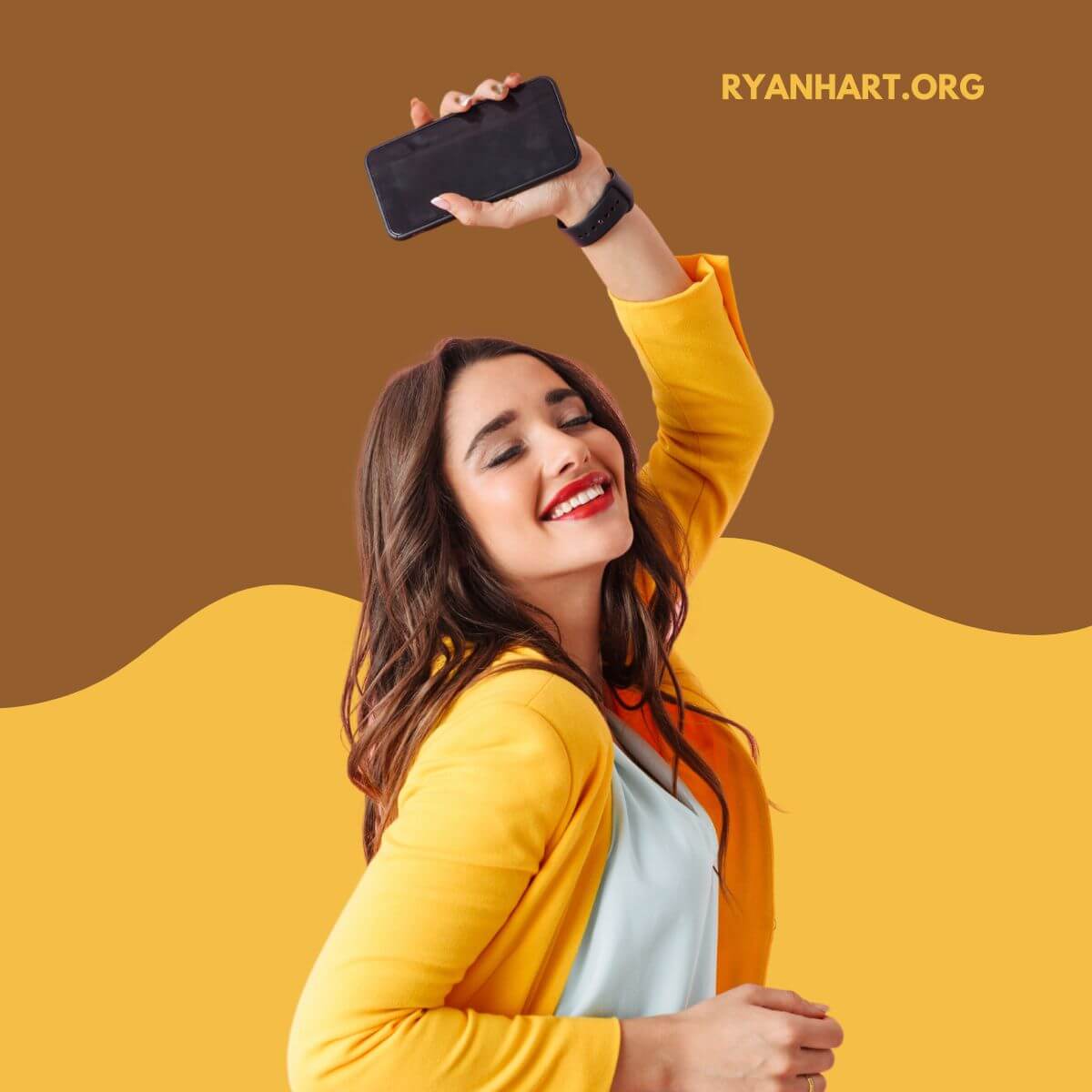 1. Create a profile with your name, age, and photos
To get started, you must create a profile - it's easy and straightforward. Building your profile only takes a few minutes and requires you to give your name and age and upload some photos of yourself.
When crafting your Bumble profile, it's essential to be yourself! Understand that potential matches want to know who you are before swiping right.
Honesty is crucial when it comes to putting together your profile. Talk about your passions, what makes you unique, and let the other person know about things you value in life.
A great photo with a warm smile never hurts either – it will show prospective dates that you're worth getting to know better.
Try adding fun descriptions or activities that make you happy - this is the perfect place to showcase aspects of yourself that would otherwise be difficult to express.
2. Browse profiles of singles in your area
Once you have created your profile and uploaded some photos, you can start browsing other users' profiles to identify who catches your eye.
The Bumble matchmaking algorithm considers each user's preferences, interests, and goals to identify those most compatible with your profile.
As you use the app more, build out your profile or make changes, the algorithm will look at these new factors as well as past ratings and interactions to make better decisions about people you should meet.
The goal is that, over time, the algorithm can learn more about who you are and eventually pair you with someone perfect just for you.
Take the time to read through profiles that interest you and look at their photos - this information will give you a better idea of who they are, so you can decide whether you'd like to start a conversation with them.
3. Swipe right to like or left to ignore
See someone that catches your eye? Let them know by swiping right!
Swiping right indicates you like someone while swiping left means otherwise. After you both swipe right on each other, Bumble will create a connection, allowing you to exchange messages within the app.
On the other hand, swiping left means you are not interested in the other person's profile, and Bumble won't show their account to you again.
If there is no mutual right swipe, no connection will happen.
4. Women have 24 hours to message after matching
Within the messaging feature on the app, women have 24 hours to make the first connection with a new match. So don't miss out. Strike up a conversation today!
After you match, this is your chance to get to know the other person, build rapport and decide if there's something special between the two of you.
Crafting that perfect introduction can feel daunting, but ultimately, the key is to be yourself and show interest in the other person.
When sending a message to a match on Bumble, it's important to strike up a conversation rather than send a generic "hi."
Ask about something mentioned in their bio or discuss an interesting topic related to your shared interests. For example, if you have an amusing joke or conversation starter in mind, go for it!
Above all else, be polite, friendly, and kind so that you can start your connection on the right foot.
5. Men must respond within 24 hours of receiving the first message
Potential matches only stay around for 24 hours if men don't send a response to the first message.
Keep track of when you receive your messages, and respond promptly. Even if you are too busy to engage in an entire conversation, acknowledge receipt of the message, so your match knows that you've seen their words.
A friendly response such as "Hi there! Just got your message - thank you for connecting!" goes a long way towards making a positive impression and keeping the connection alive.
That way, even if things don't progress past the initial message stage, you don't miss out on an exciting opportunity because of forgetfulness or thoughtlessness.
Frequently Asked Questions
What is Bumble?
What sets Bumble apart from other dating apps is its female-led approach -- women are given the choice of initiating a conversation with their match before the connection expires in 24 hours.
Unlike most dating sites, men can't indiscriminately message women on Bumble, putting people seeking meaningful relationships at an advantage.
It's not just for dating; Bumble also offers a friends mode, so users can also make new friends.
How is Bumble different from Tinder?
Bumble and Tinder may be similar in purpose, but they differ in many ways.
Unlike Tinder, which is geared more towards casual sex encounters, Bumble is designed for people looking for meaningful connections.
Additionally, Bumble offers users an added layer of safety by allowing women to make the first move. For example, women must send a message before engagement with a match can begin.
Conversely, men are not allowed to message someone until the other person initiates the conversation.
All of this makes Bumble the perfect option for those looking to actively engage with someone without worrying about having their online experience marred by uncomfortable or unwelcome comments.
What happens when you match on Bumble?
After you match with another person on Bumble, the opportunity to connect opens up within the messaging app.
Moving slowly and getting to know your match before diving into a serious conversation is essential.
You can start by asking a few open-ended questions or sharing something interesting about yourself. For example, easy conversation starters can be anything from your favorite food to your dream vacation spot.
As you continue to interact and learn more about each other, you may even decide to meet in person if you feel comfortable and excited about the opportunity.
What do guys see when you match on Bumble?
When a guy matches with you, they will be notified there was a match with the following message:
"It's a match! [User] has 24 hours to message you."
While he waits, he can view and learn more about you from your profile. All the pictures, interests, and bio info you've posted give him an idea of who you are and an opportunity to get to know you better.
If the woman does not send a message within the first 24 hours, both profiles will return to the dating pool and given the opportunity to match again.
Can you chat on Bumble without paying?
With a free account, you can send and receive messages from anyone who has matched with you.
Although only the person who makes the first move can start a conversation, once that initial message is sent, both parties are free to reply back and forth as they please.
Bottom Line
While Bumble can be great for a casual fling or even for making a few new friends, there are better platforms than this if you're looking for something serious.
With eHarmony, you can create a detailed profile that outlines your beliefs and values. For example, they boast their Compatibility Matching System that pairs members based on 29 dimensions of compatibility to help them find genuine relationships.
eHarmony is also good at connecting singles looking for relationships that are more than just casual dating - they actually want someone they can settle down with.
So if you're searching for someone special and ready to commit to the long haul, eHarmony would be the way to go.