Paranormal romance novels are a popular genre that combines supernatural elements with romance.
These books often include characters like vampires, werewolves, witches, and ghosts. They usually take place in a world where these creatures exist together with humans.
Paranormal books can provide an enjoyable and thrilling escape from reality. They offer a unique combination of genres, making them appealing to a wide range of readers.
We searched Amazon to find the top picks, so you can get lost in a magical and romantic world.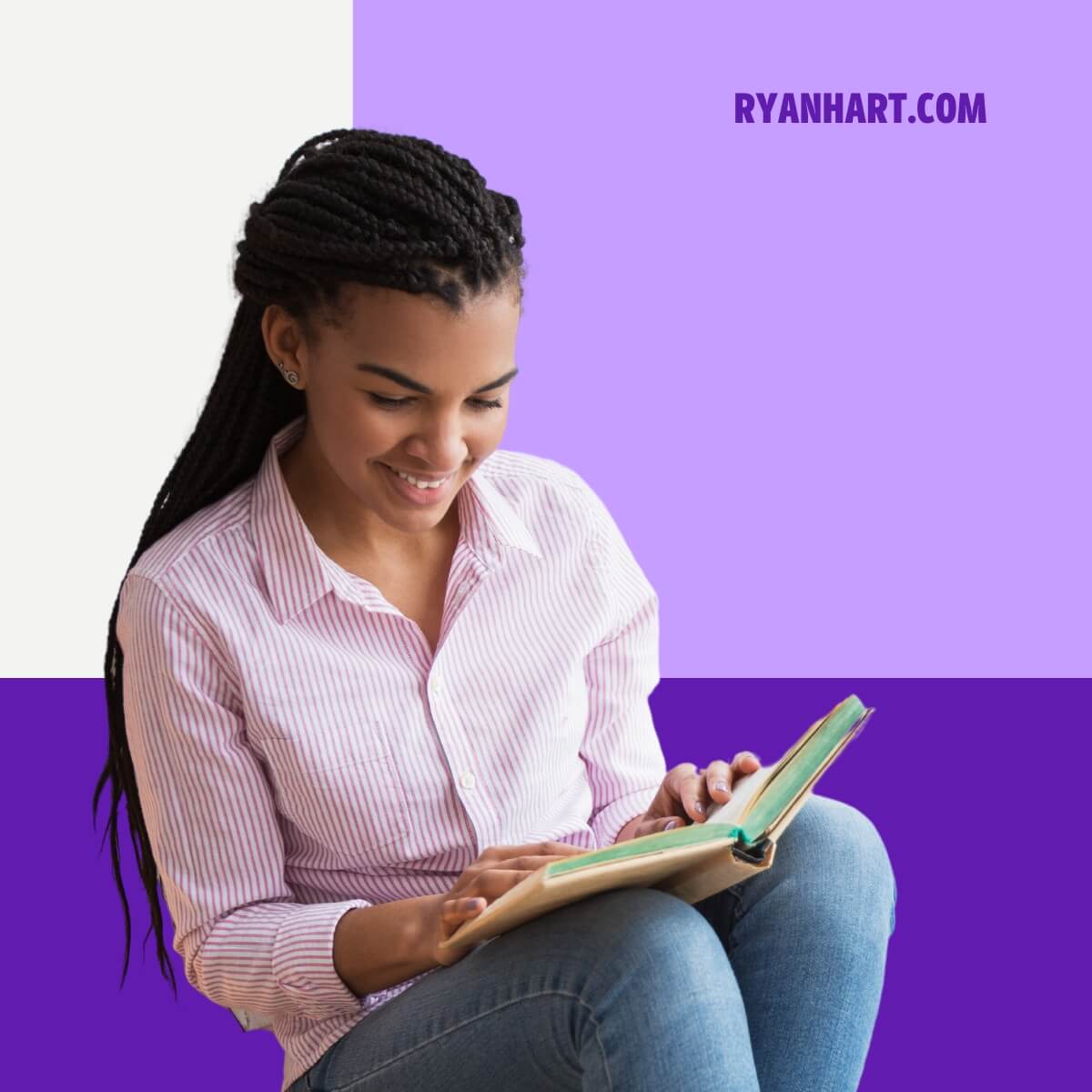 What is the best paranormal romance novel?
Whether you prefer vampires, werewolves, or something else entirely, there's a paranormal romance novel out there for you.
Check out our top picks below, and get ready to fall in love with the paranormal: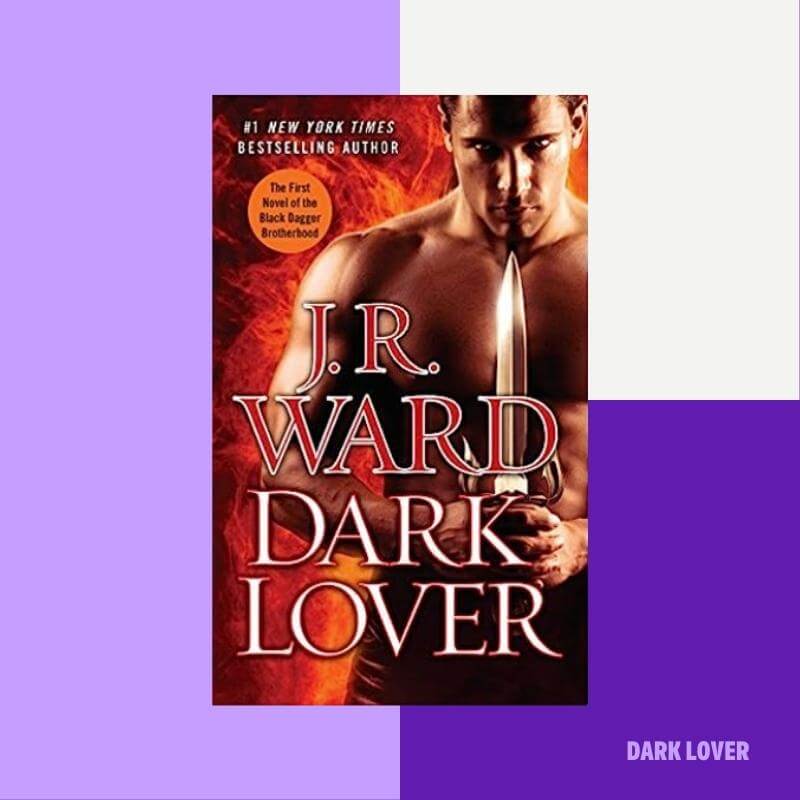 Dark Lover is a thrilling paranormal romance novel that will keep you on the edge of your seat.
The story follows the vampire warrior Wrath as he falls in love with a human woman named Beth, who has no idea about the supernatural world around her.
As Wrath and Beth's relationship heats up, they find themselves facing dangerous enemies and dark secrets that threaten to tear them apart.
With plenty of action, romance, and suspense, this book is a must-read for paranormal romance fans.
Just be prepared for a violent and complex world that may take some getting used to!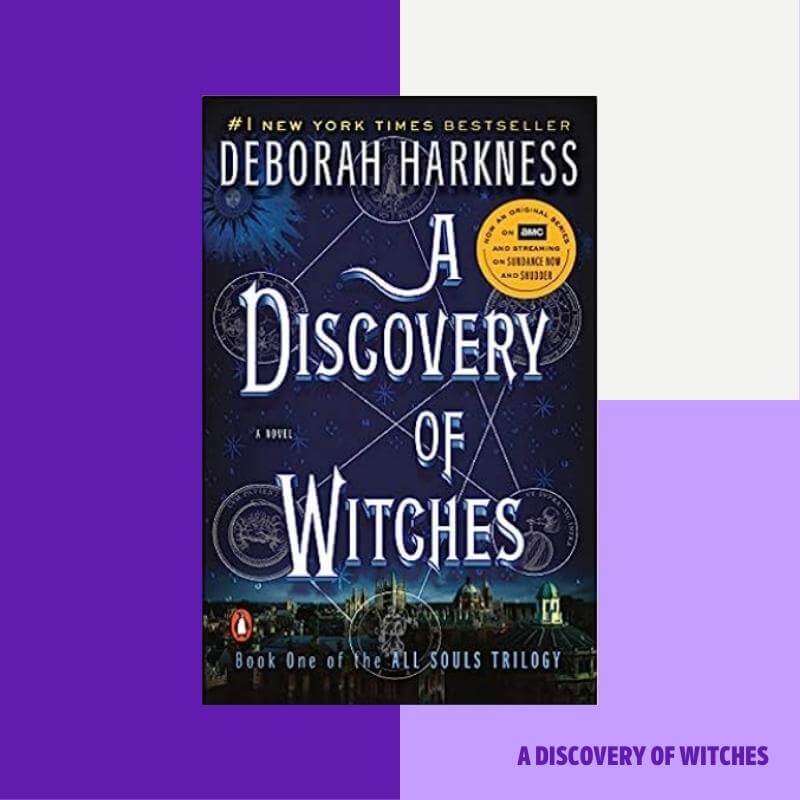 From the first page of A Discovery of Witches, you'll be transported to a world of witches, vampires, and daemons. The world-building is cinematic, and you'll be fully immersed in the story.
The characters are well-rounded, and you'll become invested in their lives and relationships.
The romance between the two main characters is slow-burning, but it's worth the wait. The tension between them is palpable, and you'll be rooting for them to get together.
The plot is full of twists and turns; you'll never know what will happen next.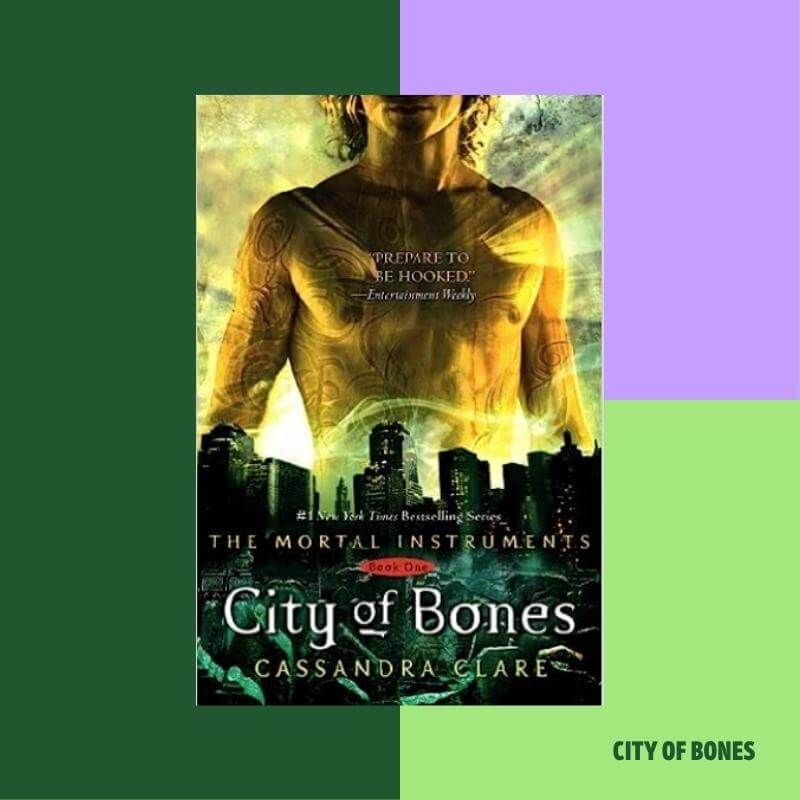 City of Bones is the first book in the Mortal Instruments series, and it follows the story of Clary Fray, a teenage girl who discovers that she is a Shadowhunter, a human-angel hybrid who hunts demons.
Along the way, she meets Jace, a fellow Shadowhunter, and the two of them navigate a dangerous world filled with magic, demons, and romance.
One of the best things about City of Bones is the plot. It's fast-paced and action-packed, with plenty of twists and turns that keep you guessing until the end.
The characters are also a highlight of the book. They're well-developed and easy to root for, and the romance between Clary and Jace is steamy and satisfying.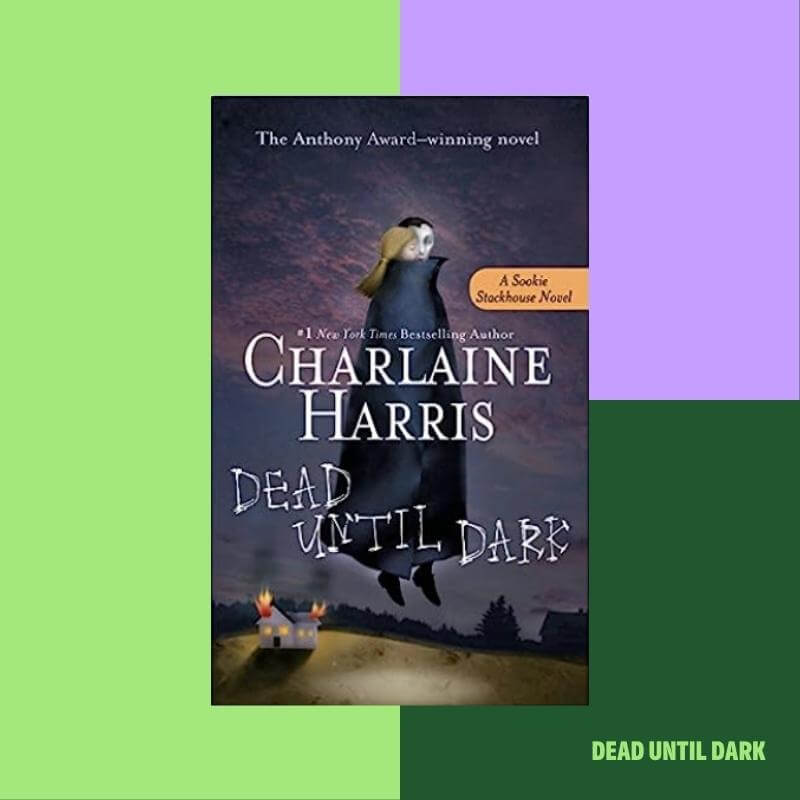 Dead Until Dark follows Sookie Stackhouse, a young woman with telepathic abilities, as she becomes embroiled in the world of vampires and other supernatural creatures.
As she gets to know the undead inhabitants of her town, she finds herself drawn into a dangerous and complicated web of intrigue and romance.
The book's unique take on vampires and other supernatural creatures is one of its biggest draws.
Rather than being portrayed as purely evil or good, the vampires and other creatures in the book are complex and nuanced, with their motivations and desires. This makes for a more interesting and engaging read than other paranormal romance novels.
The romance between Sookie and the supernatural creatures is also a major draw. The tension and chemistry between the characters are palpable and keep you invested in the story.
Additionally, the book's fast-paced plot and easy-to-read writing style make it a great option for a quick and entertaining read.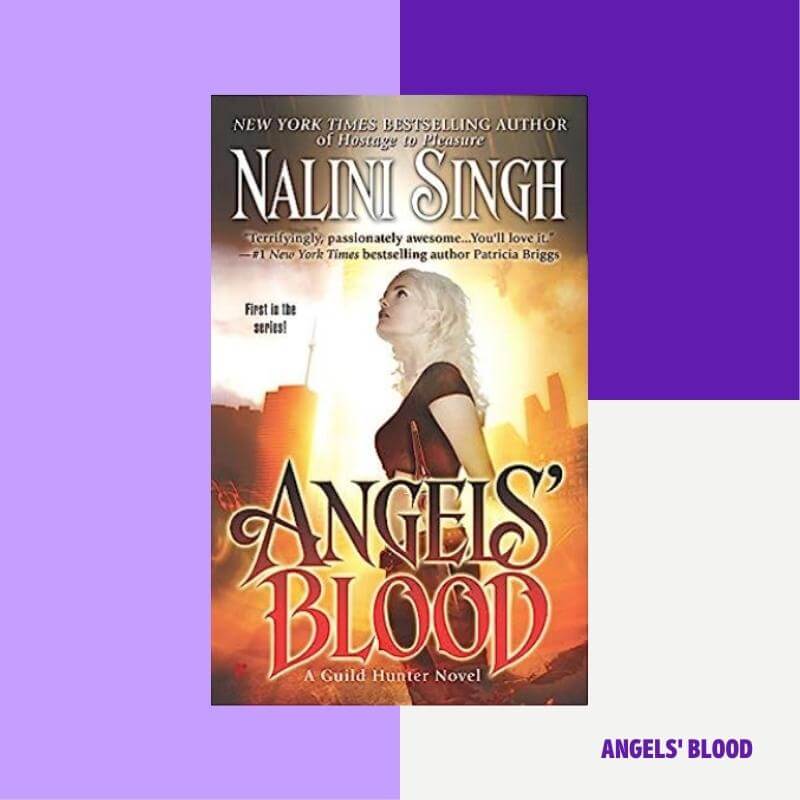 In Angels' Blood, Nalini Singh creates a world where angels rule over vampires and humans. Elena, a skilled vampire hunter, is hired by the archangel Raphael to track down a rogue vampire who has gone missing.
As they work together, Elena and Raphael's relationship becomes more complicated and dangerous.
Singh's world-building is intricate and immersive, with unique twists on vampire and angel lore.
The characters are well-developed, with complex motivations and relationships. The romance between Elena and Raphael is steamy and adds to the tension of the plot.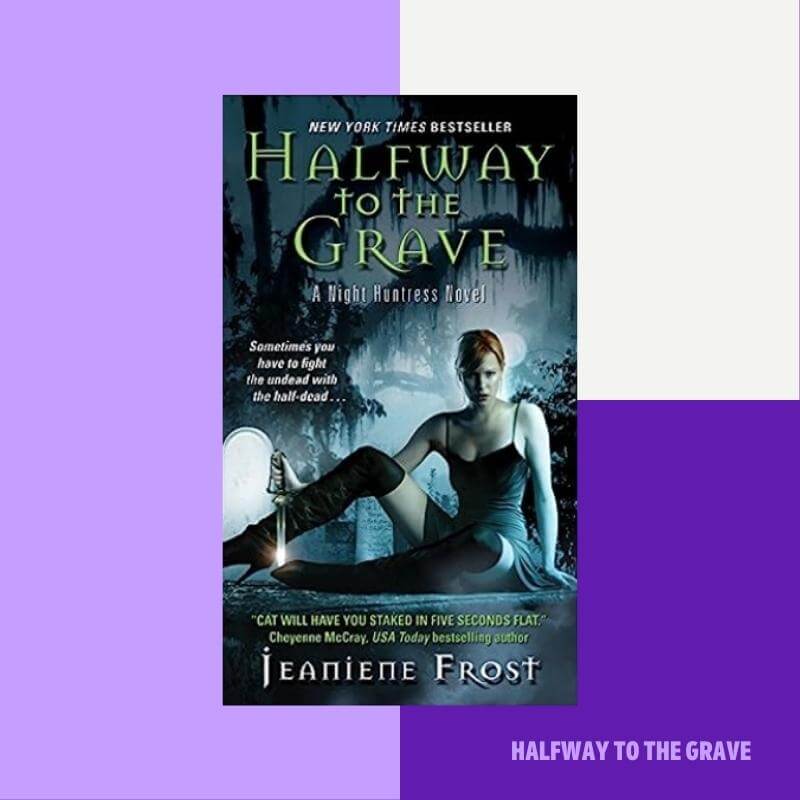 From the first page to the last, Halfway to the Grave will have you on the edge of your seat.
The book follows the story of Cat, a half-vampire on a mission to rid the world of rogue vampires, and Bones, a powerful vampire who becomes her ally and love interest.
With plenty of action, suspense, and romance, this book is sure to keep you entertained.
The chemistry between Cat and Bones is one of the book's biggest strengths. Their banter is witty, and their attraction is palpable, making for a steamy and satisfying romance.
The book is also well-written, with vivid descriptions and well-drawn characters that will keep you invested in the story.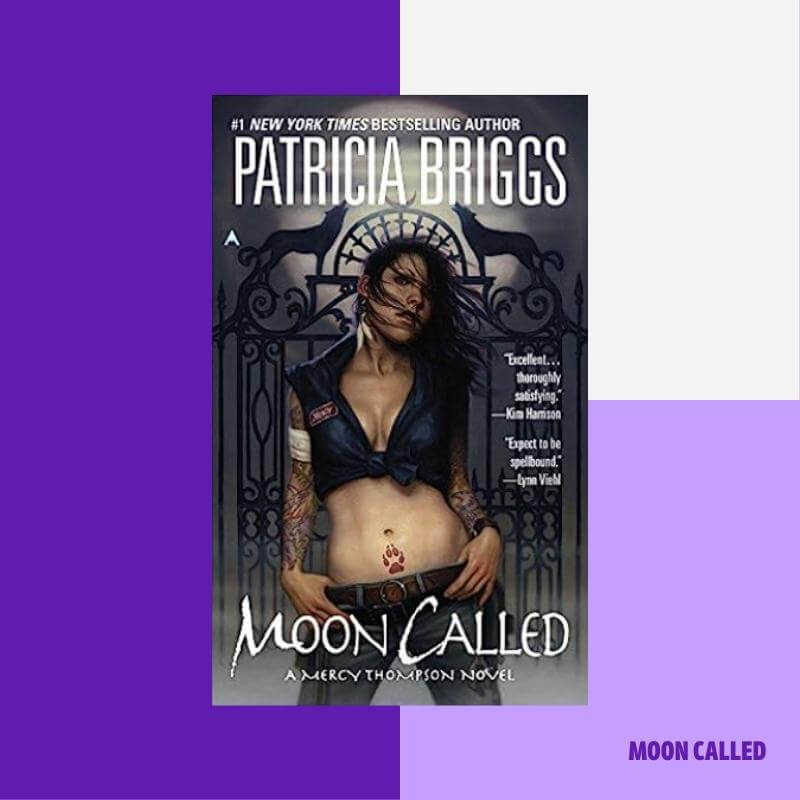 Moon Called follows the story of Mercy Thompson, a shapeshifter who can turn into a coyote at will. When a young werewolf seeks Mercy's help in solving a murder case, she finds herself drawn into a dangerous world of supernatural politics and intrigue.
As Mercy races to uncover the truth behind the murder, she must navigate treacherous alliances and confront her dark past.
Briggs's writing is confident and clear, making it easy to follow the complex plot and keep track of the various characters and factions involved.
The book is a great introduction to the Mercy Thompson series, and readers will likely find themselves eager to dive into the rest of the books after finishing this one.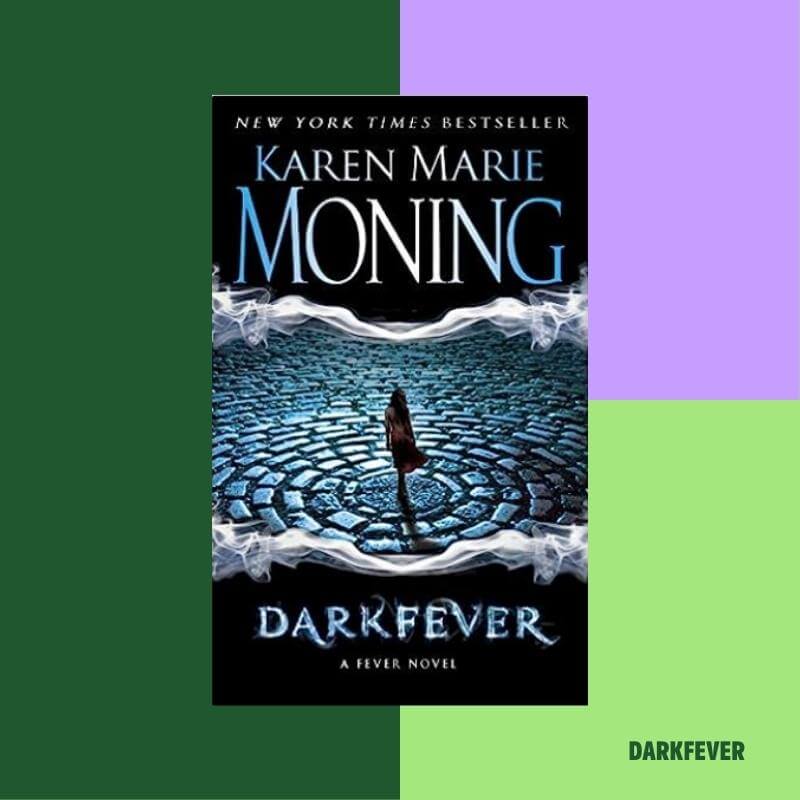 In Darkfever, we follow MacKayla Lane, a young woman from Georgia who travels to Ireland to investigate her sister's murder.
Along the way, she discovers a hidden world of faeries, magic, and ancient prophecies that threaten to destroy everything she knows.
The book has a confident and knowledgeable tone, and it's clear that Karen Marie Moning did her research when it comes to Irish mythology and folklore. The writing is descriptive and vivid, which helps bring the story to life.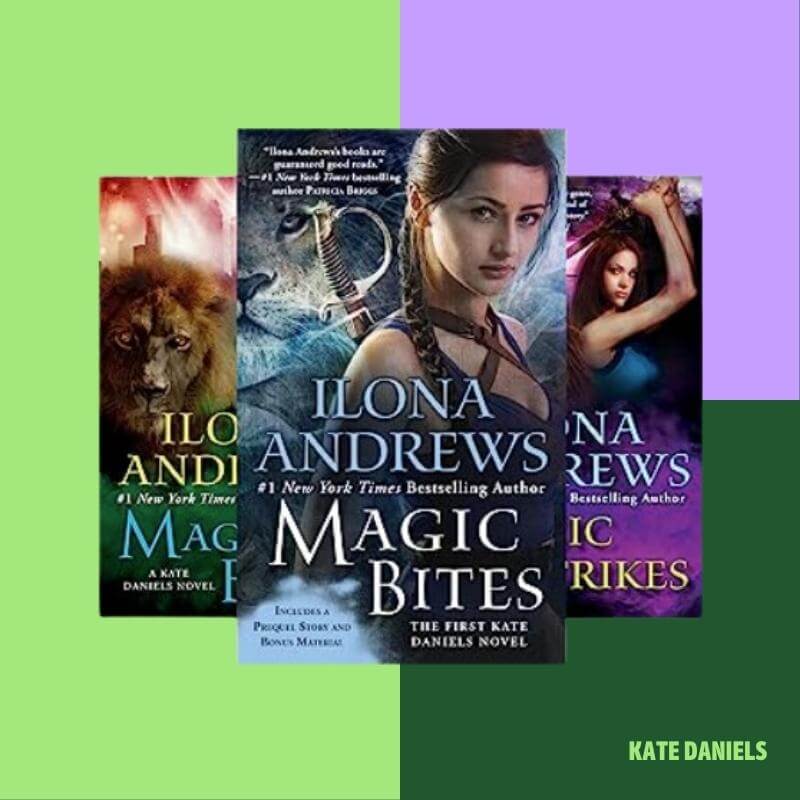 If you're an urban fantasy and paranormal romance fan, the Kate Daniels Series is worth checking out. With its strong female lead, intricate world-building, and action-packed plot, this series will keep you entertained from start to finish.
The series follows Kate Daniels, a mercenary who lives in a world where magic and technology ebb and flow in power.
As she navigates the dangerous streets of Atlanta, Kate finds herself drawn into a world of supernatural politics and intrigue, where she must use all of her skills to survive.
One of the things that sets the Kate Daniels Series apart is its strong, independent female lead.
Kate is a force to be reckoned with, and she can hold her own against any supernatural creature that comes her way. Her complex and well-developed character makes her an engaging and relatable protagonist.
The world-building in the series is also top-notch. The authors have created a rich, immersive world full of supernatural creatures and magical powers.
The attention to detail is impressive, and readers will find themselves fully immersed in this fantastical world.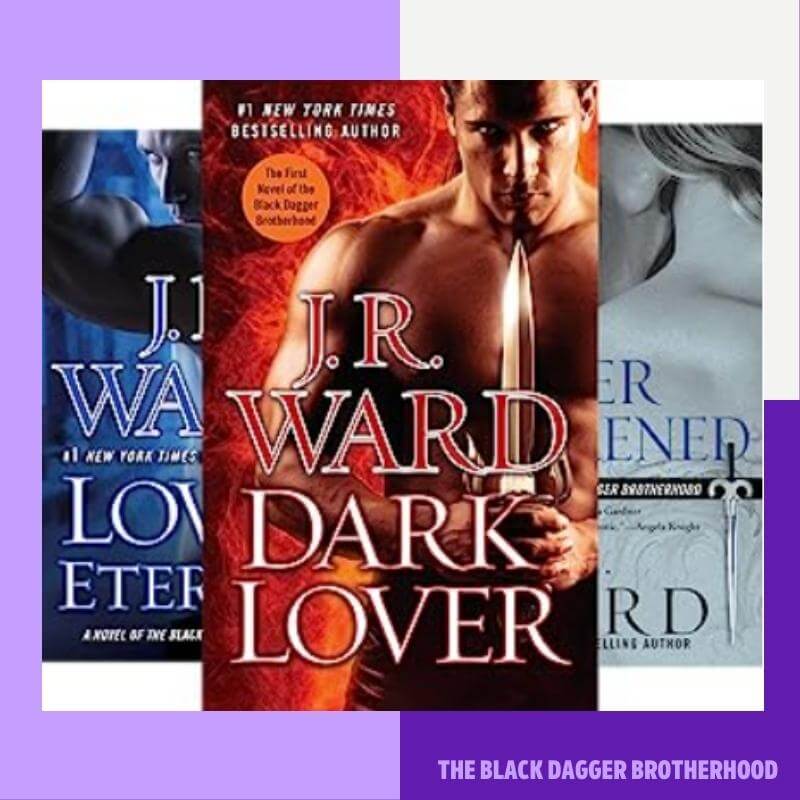 The Black Dagger Brotherhood series will hook you in from the very first book.
Each installment focuses on a different member of the Brotherhood, and their individual stories are woven together to create a larger narrative that will keep you invested for the long haul.
One of the biggest draws of this series is the characters. Each one is unique and well-developed, with its own strengths and weaknesses. You'll find yourself rooting for them, laughing with them, and crying with them as they navigate the challenges that come their way.
Of course, no paranormal romance series would be complete without some steamy romance scenes, and The Black Dagger Brotherhood certainly delivers in that department.
The chemistry between the characters is electric, and the love scenes are both sensual and emotional.
But this series is more than just romance. Plenty of action and suspense keeps you on the edge of your seat as the Brotherhood battles against their enemies and fights to protect their loved ones.
Frequently Asked Questions
What is a paranormal romance book?
Paranormal romance books are stories where love blossoms in a world filled with supernatural elements. These can include vampires, ghosts, witches, werewolves, or magical powers. The story often revolves around how these elements affect the romantic relationship.
Are all paranormal romance books scary?
No, not all! While some books may have spooky elements, the focus is usually on the love story. The supernatural aspects add excitement and intrigue rather than fear. Even books that are more horror-focused have a romantic element that's integral to the plot. So don't fear, there is still plenty of love in the air!
Do all paranormal romance books involve vampires?
No, not all. While vampires are popular in this genre, you'll also find books with ghosts, witches, werewolves, and other magical creatures. There are also books that focus on the relationships between humans and supernatural beings. So if you're looking for something a little different, there's still plenty of choices out there. You just have to do a bit of research to find the right book for you!
Why should I read paranormal romance books?
They're exciting and different! If you like regular romance novels but want to try something new, these books add a twist of magic and mystery that make the love story even more thrilling. I can't wait to read the latest book in the series!
I love how these books embrace diversity. The characters come from different backgrounds and cultures, which makes them more relatable and allows readers to connect even deeper with the stories. Plus, there's usually a suspenseful element like discovering magical secrets or solving a crime.
Bottom Line
So, there you have it – a list of some of the best paranormal romance books that can take you on an exciting journey of love entwined with elements of the supernatural.
These books are not just about romance; they also offer thrilling adventures, mysterious creatures, and magical worlds that will keep you hooked from beginning to end.
Whether you're a fan of vampires, werewolves, or witches, there's something here for everyone. Remember, reading is a wonderful way to explore different worlds without leaving your home.