You're getting married in or near Windy City and want Chicago wedding photographers. First of all, congratulations on your big day!
Second, take a deep breath and pull back a little from this challenging search. There are dozens of photographers in the area, and each of them provides something worth your time.
Knowing which is the best for you can be challenging because narrowing it down to a few capable professionals might seem impossible.
However, we found 10 Chicago wedding photographers that we think stand out compared to others. Read through our reviews to find out which one we think is the best.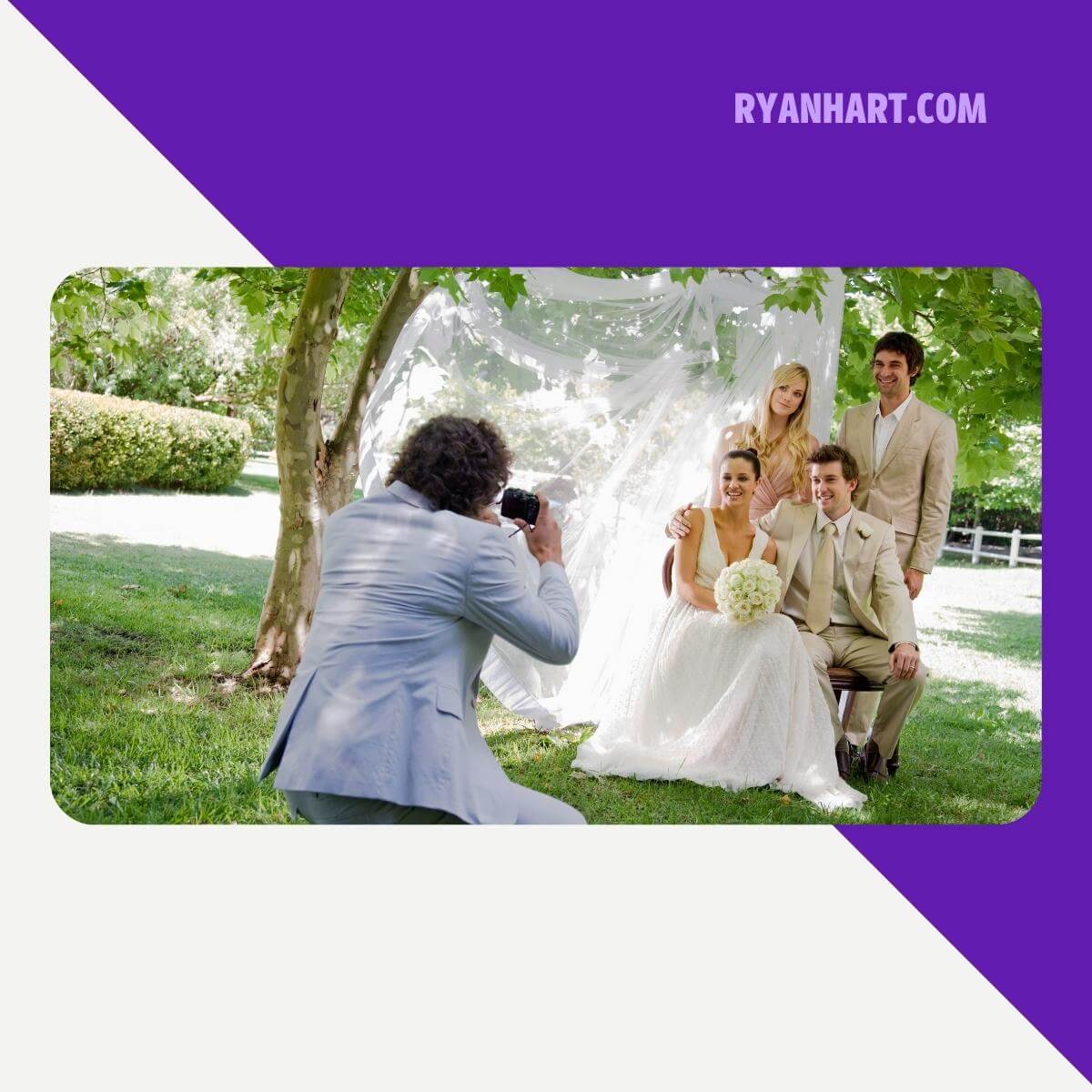 Who is the Best Wedding Photographer in Chicago?
The best Chicago wedding photographers will vary based on your specific needs. For example, some people will want a more old-fashioned style that feels cozy and familiar. Other people may want shots that are edgier or more modern.
When researching the photographers below, make sure you check out things like their specific style, portfolio, and any other services they may offer, such as high-quality digital proofs, engagement shots, or anything else that interests you.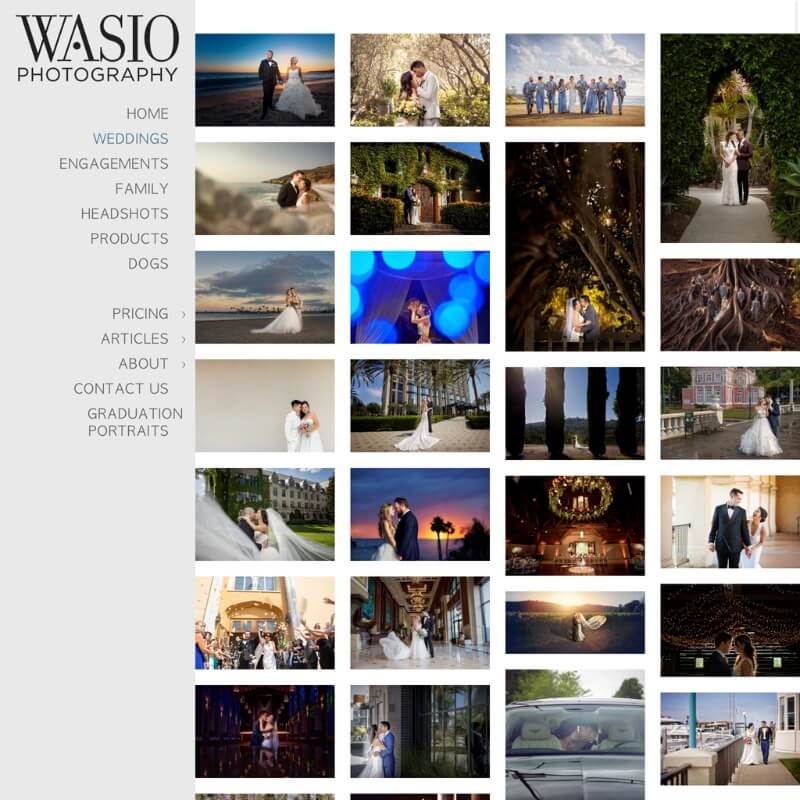 Wasio Photography is a skilled team who can provide high-quality photography and many other services. For example, they can help with engagement, family, headshot, and dog photos and provide high-quality lighting and support.
Their print products also include graduation portraits, making them a good one-stop option.
Why they made our list:
Wasio Photography provides a diverse range of products that make them perfect for wedding photos. You can even get them to do your engagement shots if you think far enough ahead.
That makes them an excellent option for people who need a comprehensive service that can ensure your photos are coherent and stylish.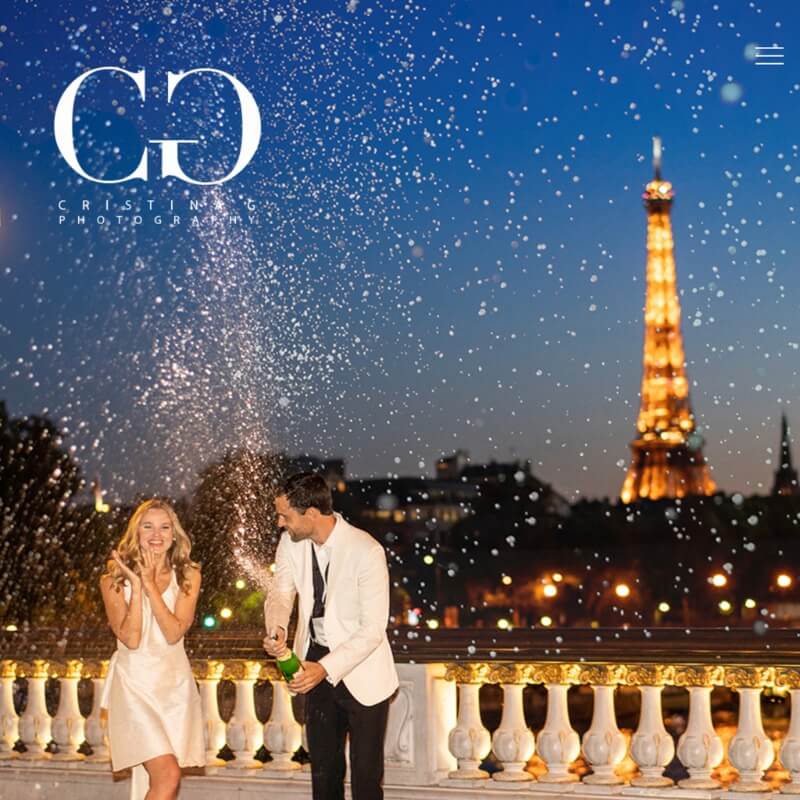 Cristina G Photography is one of the best Chicago wedding photographers because of its small and intimate scale. This two-person operation provides for all your photo needs, including creating a portfolio, producing various photo books for you, and the high-quality support you need.
Just as importantly, they can adjust your photos, as needed, for your family.
Why they made our list:
If you want a more intimate service that includes in-person planning and execution, Cristina G Photography is a good option for you.
She and her assistant will give you the personalized attention your ceremony needs to stand out from others, especially if you prefer working hands-on with your wedding experience.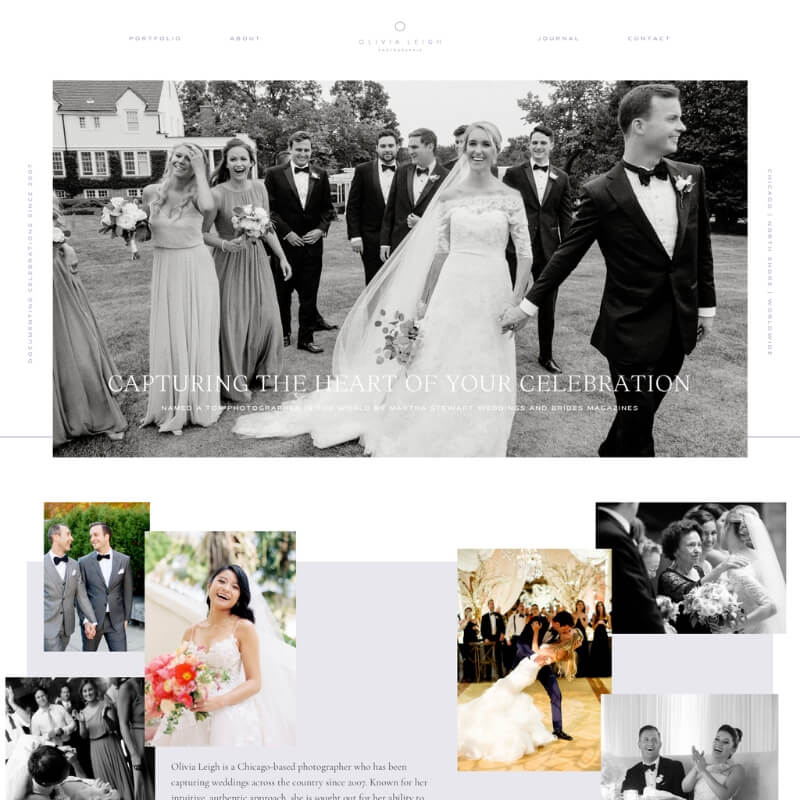 Olivia Leigh Photographie is a trusted small-scale photographer (Olivia Leigh) who has been taking wedding photos for nearly 20 years.
Her weddings include people from all walks of life, including homosexual and heterosexual partners. Olivia Leigh does not discriminate and provides in-depth support for all clients.
Why they made our list:
Are you looking for someone who will take your photos and provide friendly and hands-on service? Try Olivia Leigh Photographie.
This one-person operation is easy to work with, adaptable to many needs, and capable of handling just about any photographic need.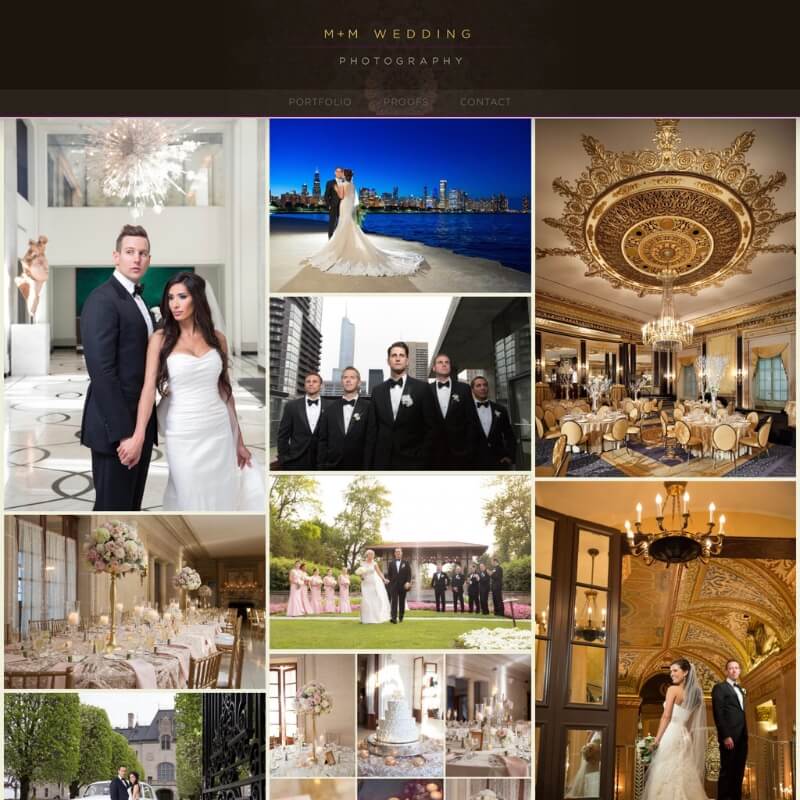 Miller + Miller Wedding is known for their wedding-specific photography throughout Chicago. Their high-class photographs service is designed more for high-spenders and includes:
More in-depth poses.
Specific and gorgeous landscape shots.
Higher-quality editing than you get from more general Chicago wedding photographers.
Why they made our list:
Do you want an upper-class photography service that can provide the specialized photography support you deserve? Contact Miller + Miller to get the help you need.
These professionals are trained to handle the unique services that high-cost weddings demand.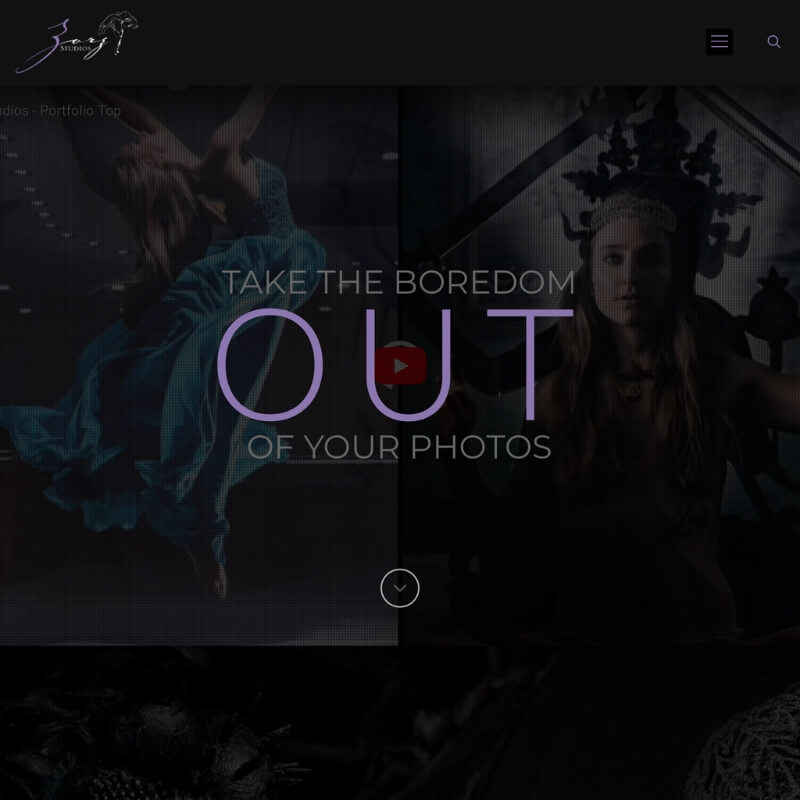 Zorz Studios is one of the most responsive Chicago wedding photographers and is often online to answer questions about your shoot.
They're also available for many projects, including beautiful engagement photos, high-quality portfolios, and more. They provide a diverse range of pricing options that make it easier to afford.
Why they made our list:
Are you looking for a trustworthy and professional photography team that will take your wedding seriously? Try Zorz Studios.
They're regularly available for conversation, quick to reply to emails, and more than ready to work hard for your needs.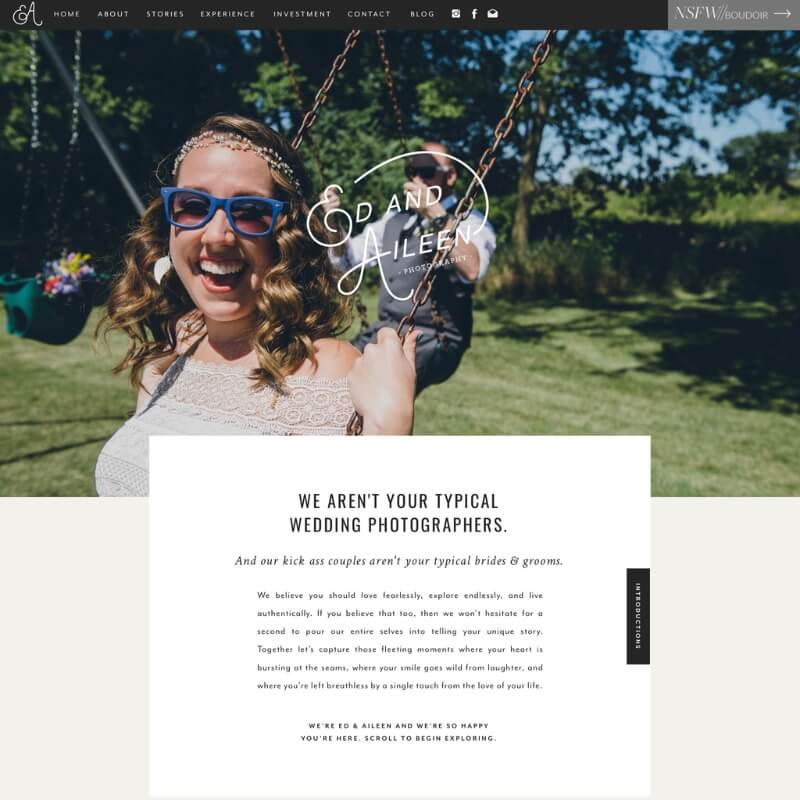 Ed & Aileen Photography is a fun service that is run by a couple who are entirely in love and who work together well. Their synergy, sense of humor, and professionalism will make your wedding shoot a far more enjoyable experience.
They're also skilled at editing and other important services for your photos.
Why they made our list:
Do you want to work with a young couple who will basically feel like your best friends by the time you're done with your shoot? Try Ed & Aileen. They know how to make a wedding shoot fun and will work hard to make you as happy as possible.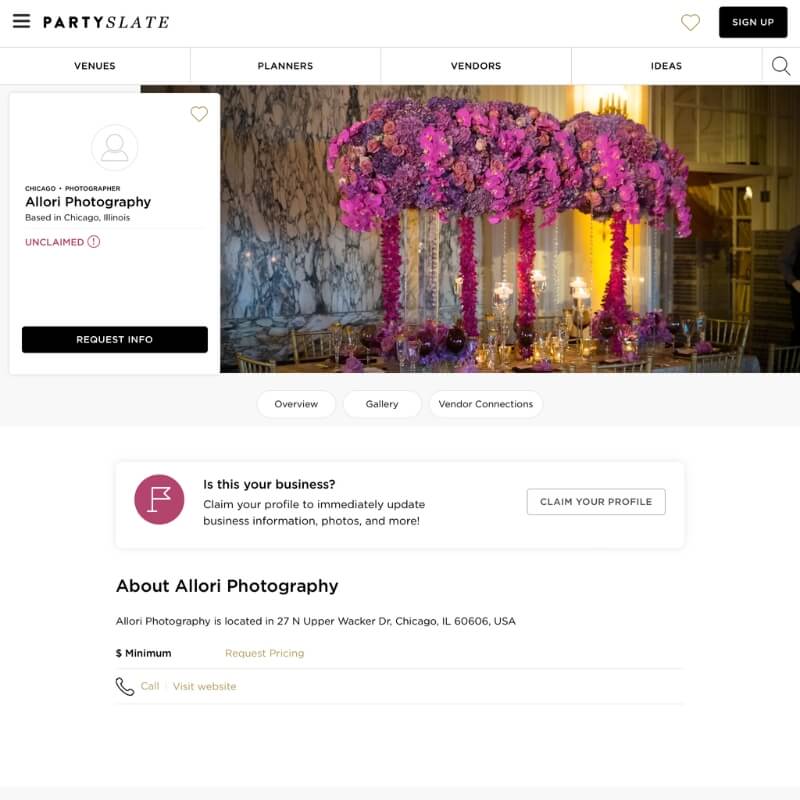 Allori Photography is one of the best Chicago wedding photographers due to their attention to detail. They're capable of handling multiple venues and working with various vendors to provide the high-quality support that you need.
Each shoot gets personalized photography that makes each wedding stand out.
Why they made our list:
Allori Photography's ability to work with multiple vendors makes them an excellent option for many ceremonies.
Their unique approach will be tweaked to meet your needs, including emphasizing any beautiful venue where you might hold your ceremony.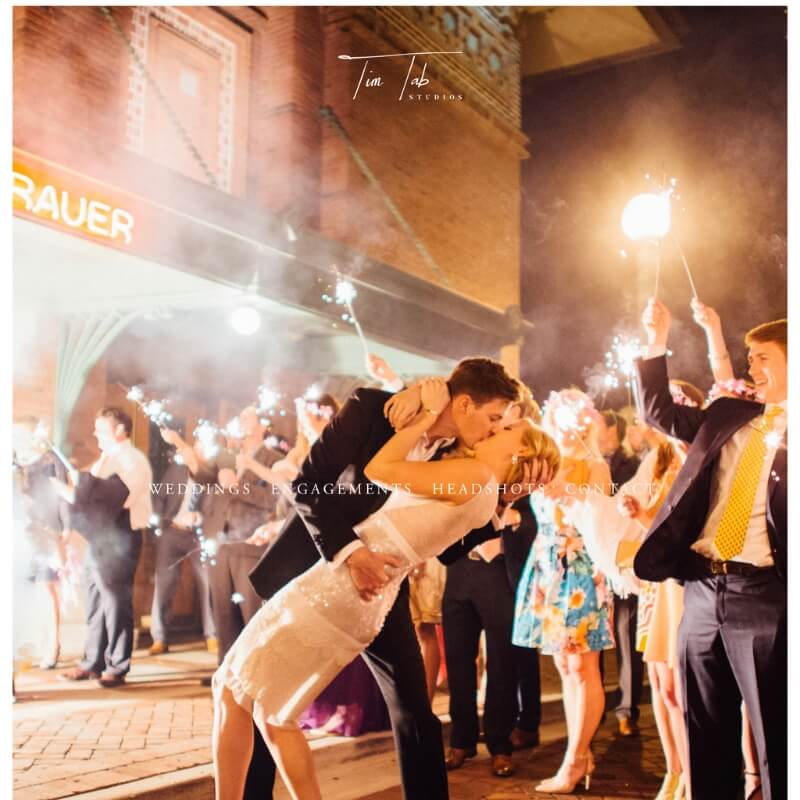 Tim Tab Studios is well known as a Chicago wedding photographer that can handle many elements of your ceremony.
For example, they're known for engagement, wedding shoots, and headshots. You can use the headshots on your wedding site or when searching for jobs later in life.
Why they made our list:
Tim Tabs is an excellent choice if you want a photographer who can handle every photo surrounding your ceremony.
For example, they're skilled at integrating your engagement shots into your wedding shoot and can make sure that they have a similar synergy and style.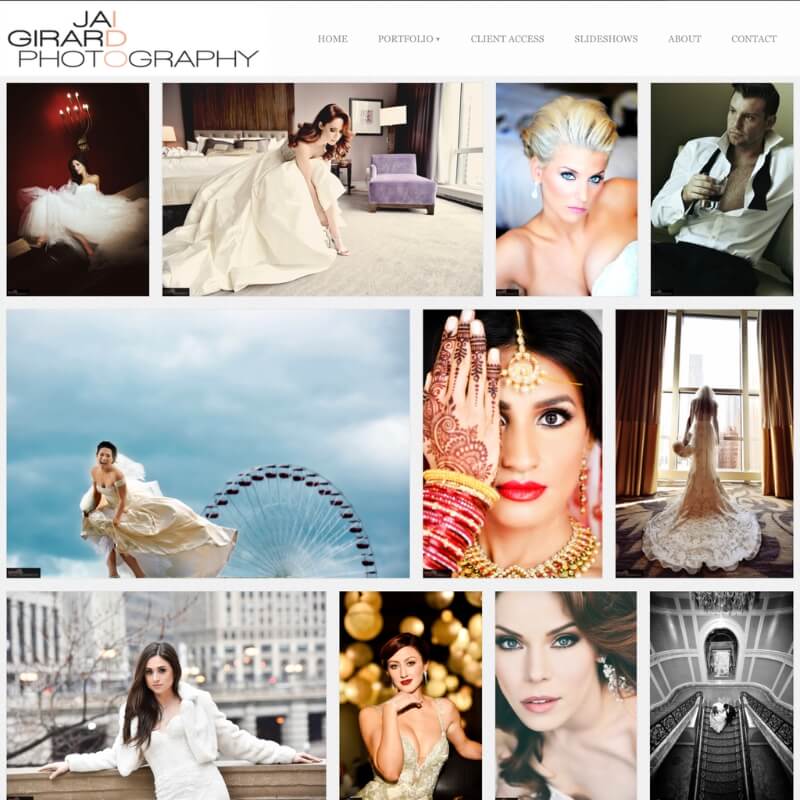 Are you looking for a fashion-styled photographer who will provide sexy and fashionable shots for your wedding?
We're not talking about anything pornography but just photos with a little edge and a unique focus on your ravishing nature. Jai Girard Photography focuses on edgier and more unique wedding shoots.
Why they made our list:
Jai Girard is the perfect option for people who want a slightly different appeal for their wedding photography. If you like edgier styles or work in the fashion industry, you'll probably enjoy working with this photography professional.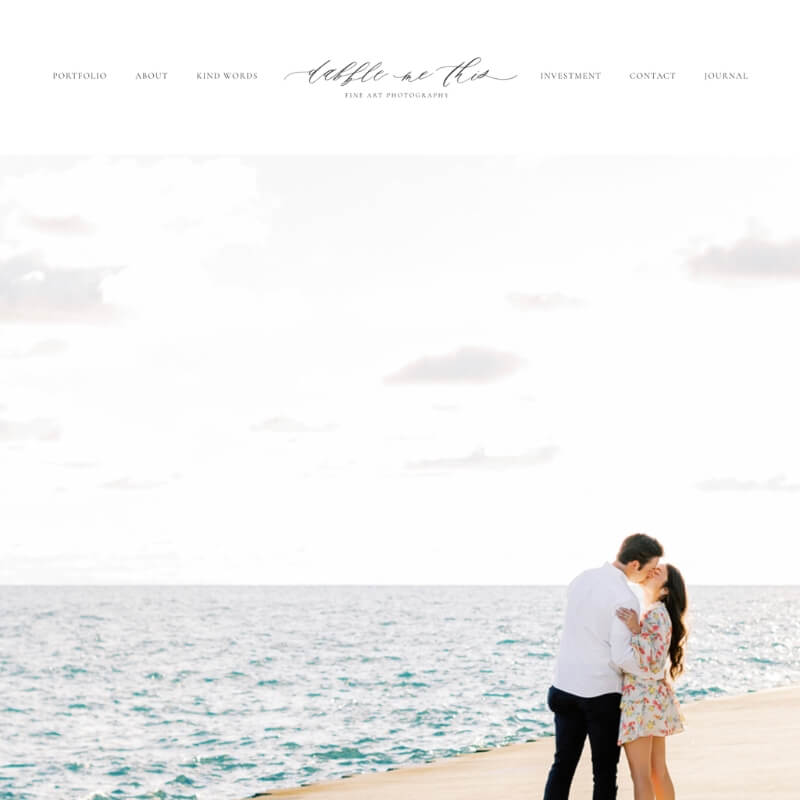 Do you want an artistic approach to your photography? Dabble Me This Fine Art Photography is a family-friendly photography option that works well for many different styles.
The photographer has experience in many fields, including travel, running, and even fine art. She strives to produce artful and elegant looks for each of her wedding shoots.
Why they made our list:
If you want a stylish but not overwhelmingly arty wedding shoot, you might like Dabble Me This. Their photos are practical and attractive without being overwhelming. It's clear that a lot of effort has gone into making sure that your photos appear effortless.
Frequently Asked Questions
How do I find the best Chicago wedding photographer for me?
Start by looking at their portfolios and reading reviews from other couples. Meet with your top choices to discuss your needs, style, and budget. Pick the one you feel most comfortable with. Check their references, and make sure that they have insurance and the proper licensing. Make sure to read all of your contract carefully before signing. Ask questions if you are unclear about anything. Before your wedding day, ensure that you communicate all of the details with your photographer so there are no surprises on the big day!
How far in advance should I book my wedding photographer?
It's a good idea to book your photographer 9-12 months before your wedding. This gives you time to plan and ensures they're available on your big day. It's also important to research your photographer and understand their style. Ask for samples of previous work, reviews, and references. You should also be sure to discuss pricing before signing any contracts.
How much does a Chicago wedding photographer cost?
Prices can vary depending on the photographer's experience and package options. On average, you can expect to pay between $1,500 to $4,000. Make sure to ask about any extra fees. Things like travel expenses, editing costs, and equipment rental could add up quickly. Always discuss those details before signing a contract. Also, make sure to read the fine print in case there are any hidden fees. Knowing all of this information upfront will help you get the best deal.
How long will it take to receive my wedding photos?
Turnaround time varies by photographer, but most deliver your edited photos within 6-8 weeks after your wedding. Some may offer a sneak peek sooner. Be sure to ask your photographer about their timeline before signing a contract. It's always nice to receive photos of your big day sooner rather than later! Additionally, consider how many images you'd like in your final gallery. Most wedding photographers offer select packages that include a set number of edited photos.
Bottom Line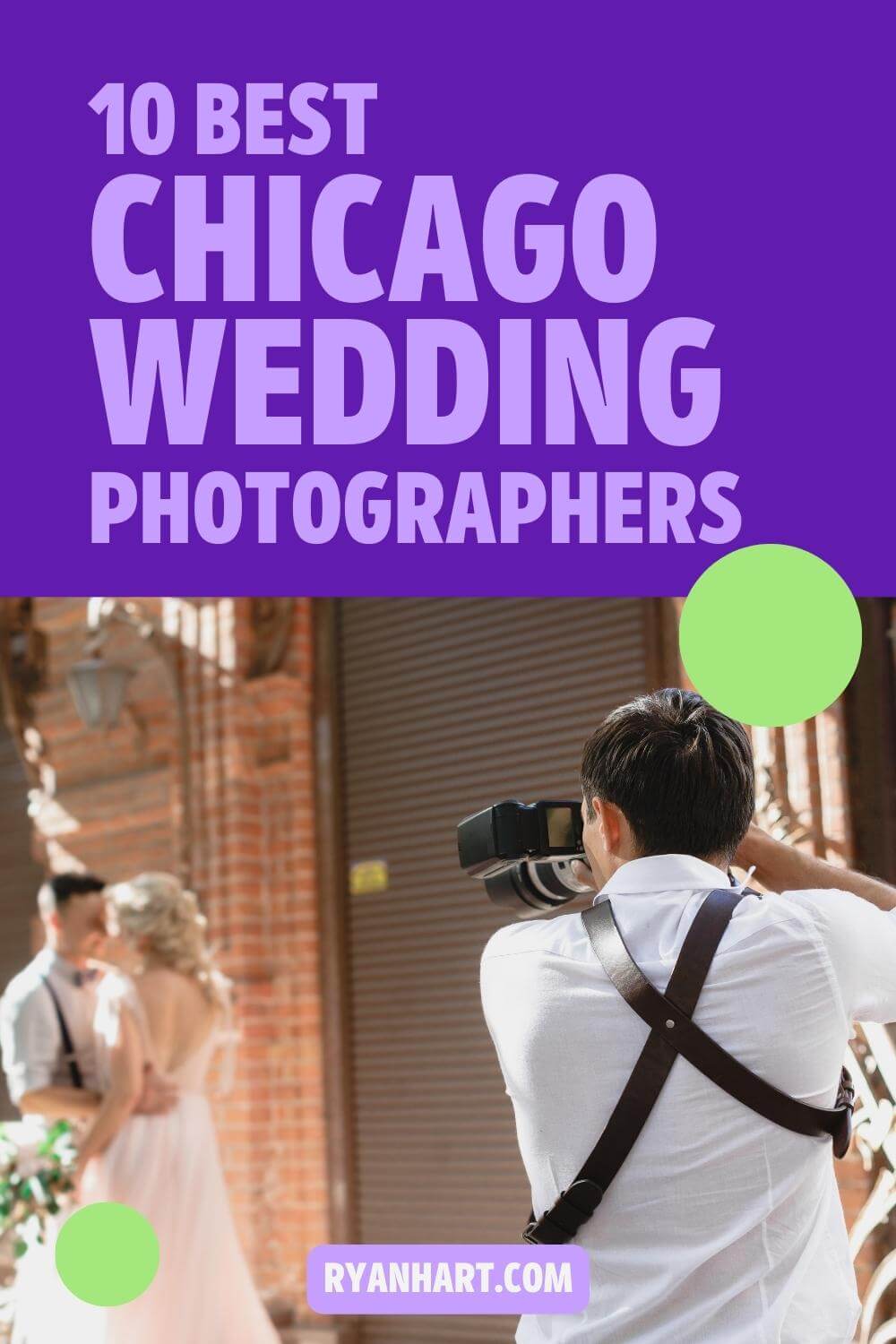 Finding the perfect Chicago wedding photographer is all about what makes you and your partner happy. There are so many talented professionals in the Windy City, each with their own unique style and approach to capturing your special day.
Take your time looking through portfolios, reading reviews, and meeting with your top choices to find the one that fits your vision and budget.
Remember, your wedding photos will be a lasting reminder of the love and joy you shared on your big day, so it's important to choose a photographer you trust and feel comfortable with. With the right person behind the camera, you'll have beautiful memories to cherish for years to come.