Your wedding day has come and gone; the photos have been taken, the thank you cards have been sent out …your job is done now, right? Well, not quite. You still need a place to display all those beautiful photos of you and your new spouse on your wedding day.
For that, you need a great wedding photo album that lets you arrange your photos, store mementos, and keep notes about the details of the day.
These top wedding photo albums have a style for every couple, whether you want something timeless and elegant or a more eclectic style.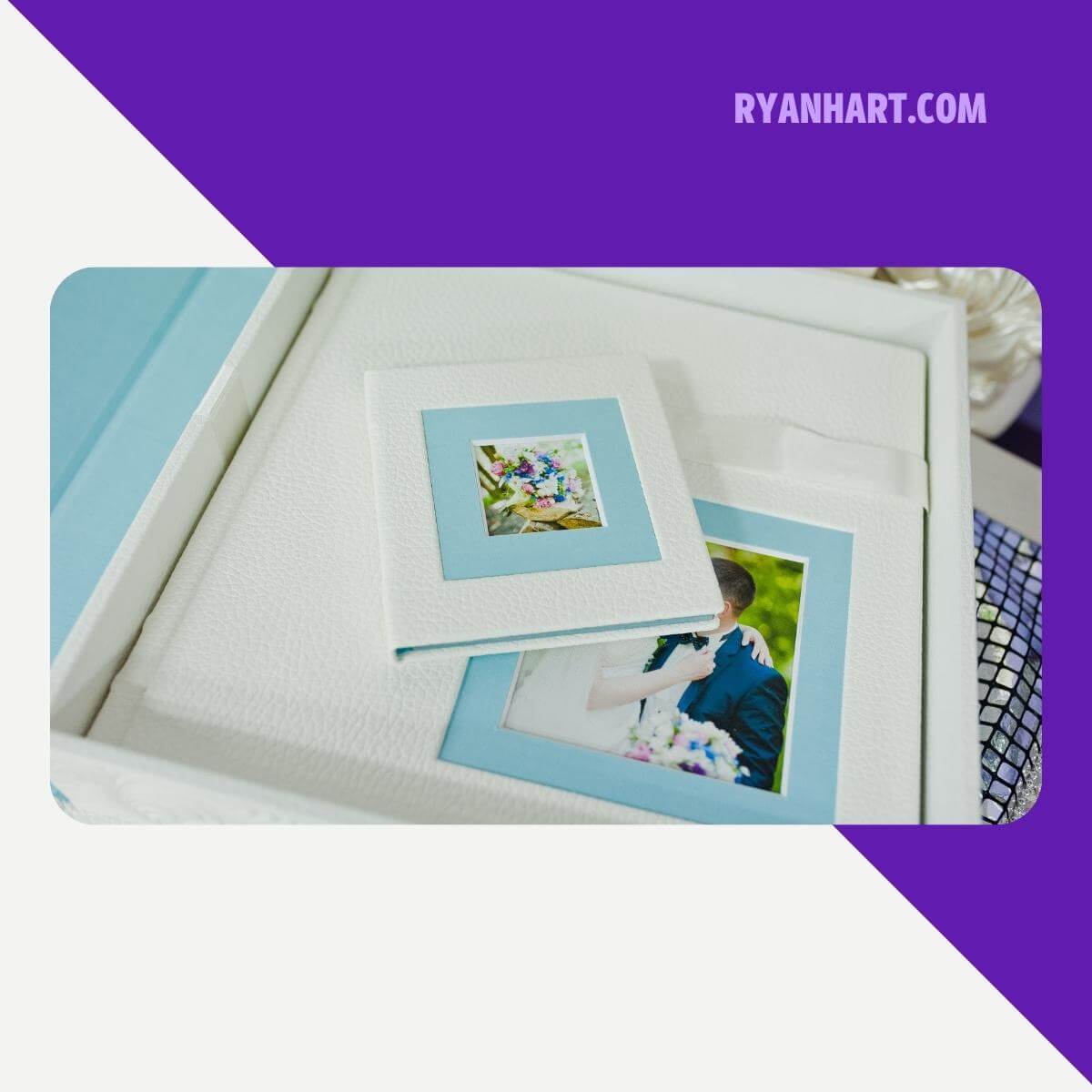 What is The Best Wedding Photo Album?
When it comes to choosing the best wedding photo album, there are a few things you should keep in mind! The cover is an important part, but it is far from the only part of the equation. Make sure you also check the number of photos the album can hold, as well as the size and orientation.
You may also want to ensure the album has space for notes or special mementos from the day. If you want the perfect album for your wedding photos, check out our top recommendations below.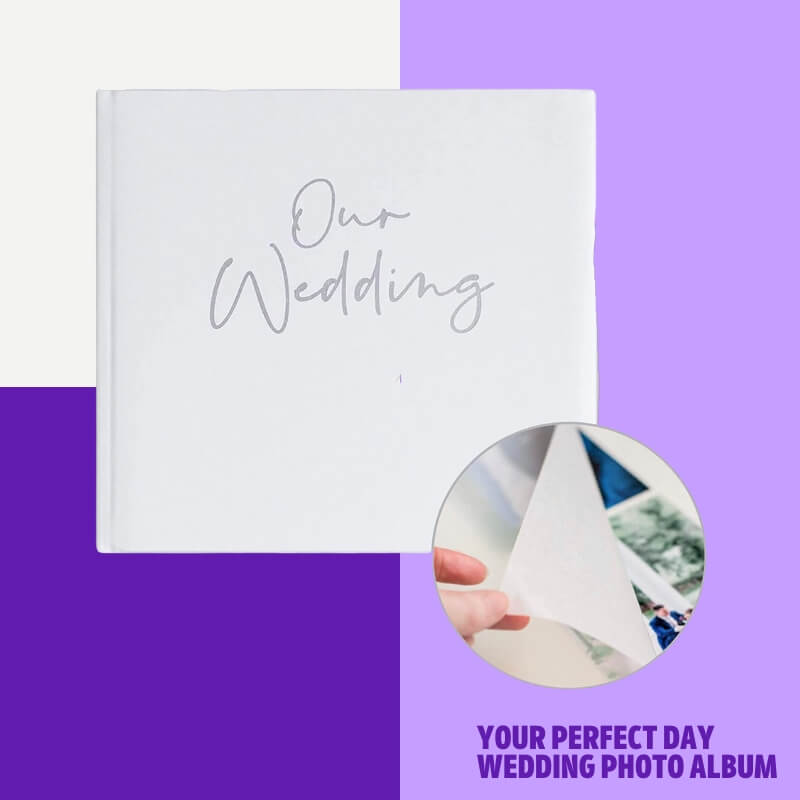 The Your Perfect Day Wedding Photo Album makes it simple to make your wedding album the way you want it.
This album is blank, offering many options for filling and decorating. The outer cover is white with the words "Our Wedding" in silver script.
The album has enough room for up to 200 4x6" photos and sticky tabs for fixing them in place. In addition, there are handy pockets on the front and back covers so you can safely store wedding mementos, cards, and other items.
With metallic edging and beautiful cream-colored paper, this album is both elegant and timeless.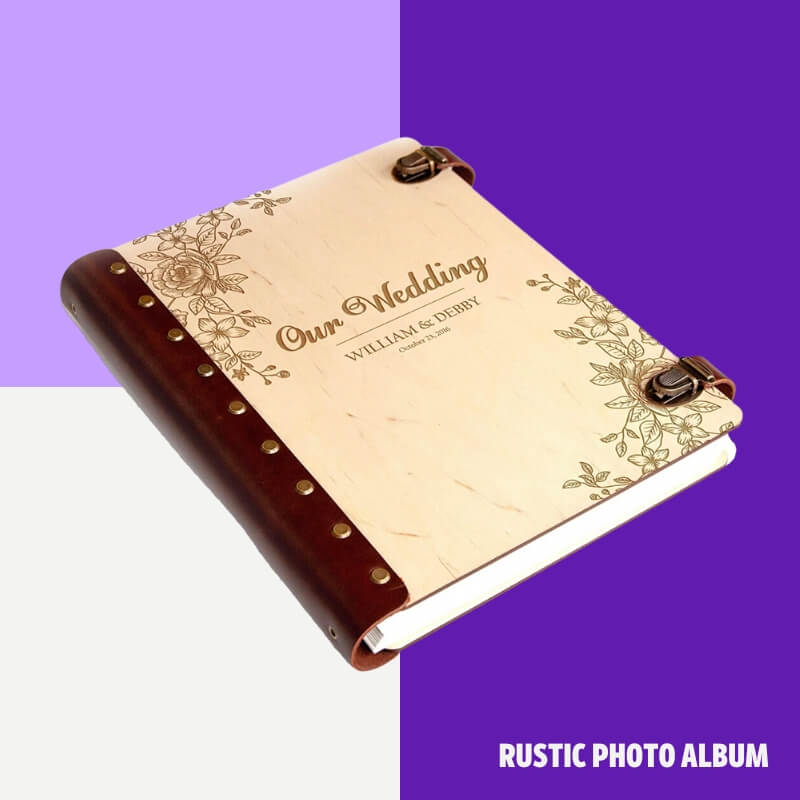 If your wedding style leans more rustic, you will love this Rustic Photo Album from WoodPresentStudio. The wooden cover can be customized with the names of the married couple or even a special inscription or picture.
The photo pages have room for up to 300 photos, making them big enough to fit all your favorites from your big day. There is also plenty of room for notes under the pictures, where you can add important details.
This photo album is handmade by an independent artist, making it a truly personal and thoughtful way to remember your wedding.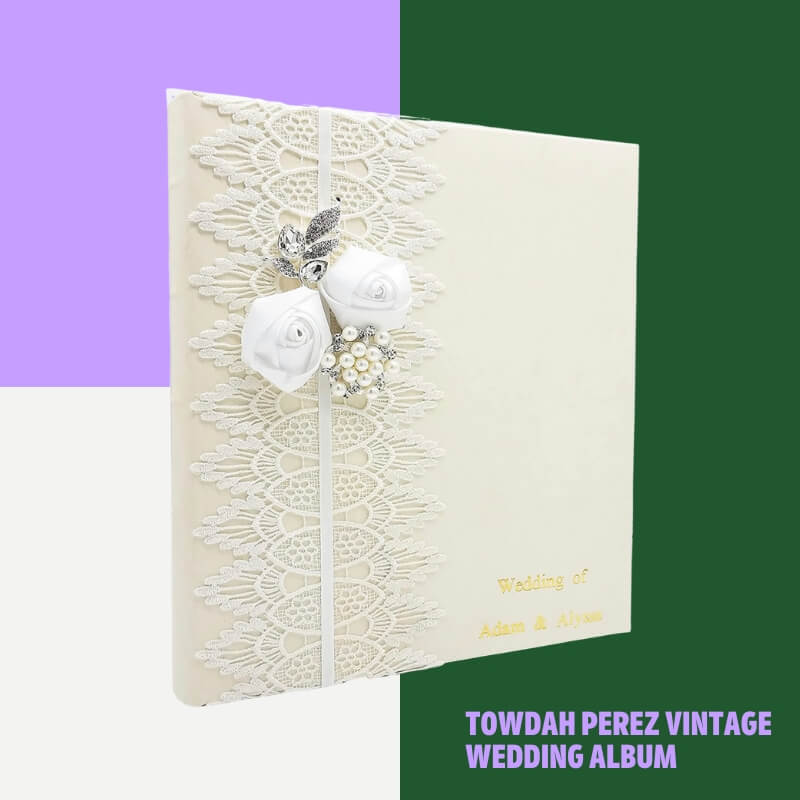 If you love a timeless, romantic look, this Towdah Perez Vintage Wedding Album is the perfect choice.
The outer cover is leather and covered with silk, lace, elegant brooches, and cloth flowers. The interior features a three-ring binder, making it simple to arrange the photos exactly as you want.
There is room for up to 110 photos, making this album ideal for all your favorites. This handmade album can be customized with a personal inscription and your choice of ribbon color.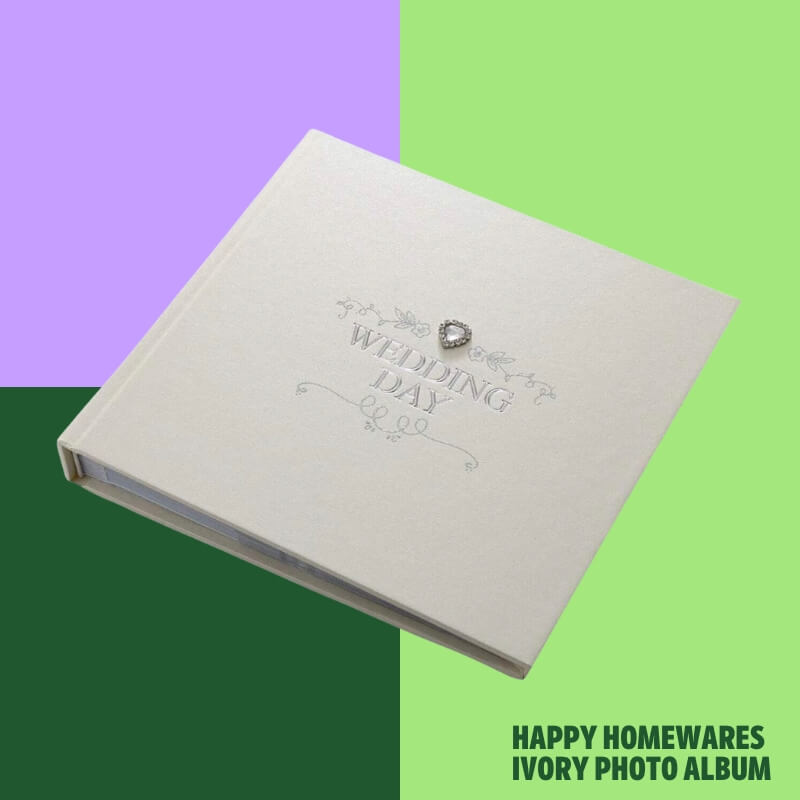 The Happy Homewares Ivory Photo Album is an elegant album with a design of metallics and jewels.
The outside cover is silver-plated and features an etched floral design. Simple elegance is the name of the game with this album, with one photo sleeve per page (and room underneath for a helpful caption or memory).
There is also space on the inside cover where you can fill out your personal information, including the name of the couple and the details of the day. If you love a polished style, this is the perfect photo album for remembering your big day.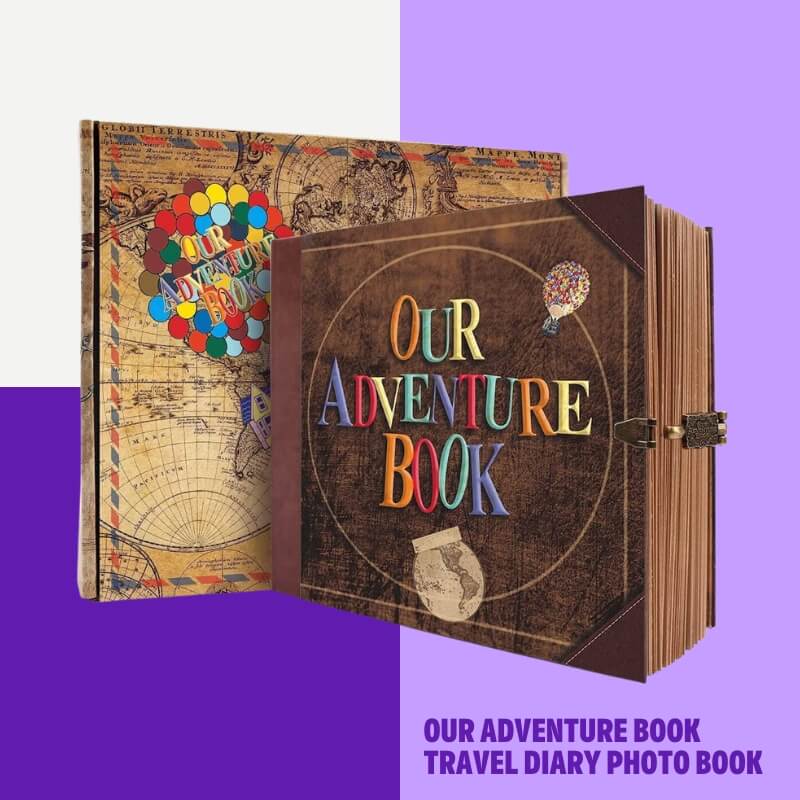 Traditional wedding photo albums are not your thing? You might like thisOur Adventure Book Travel Diary Photo Book instead.
This versatile photo album lets you make the book truly your own. However, you want to memorialize your wedding day.
The cover features a vintage-style world map and a colorful balloon illustration, while each page has a variety of designs in similar styles. The pages offer plenty of space both for saving photos and keeping notes.
A simple paper pocket at the back of the book offers the perfect place for storing mementos of your big day.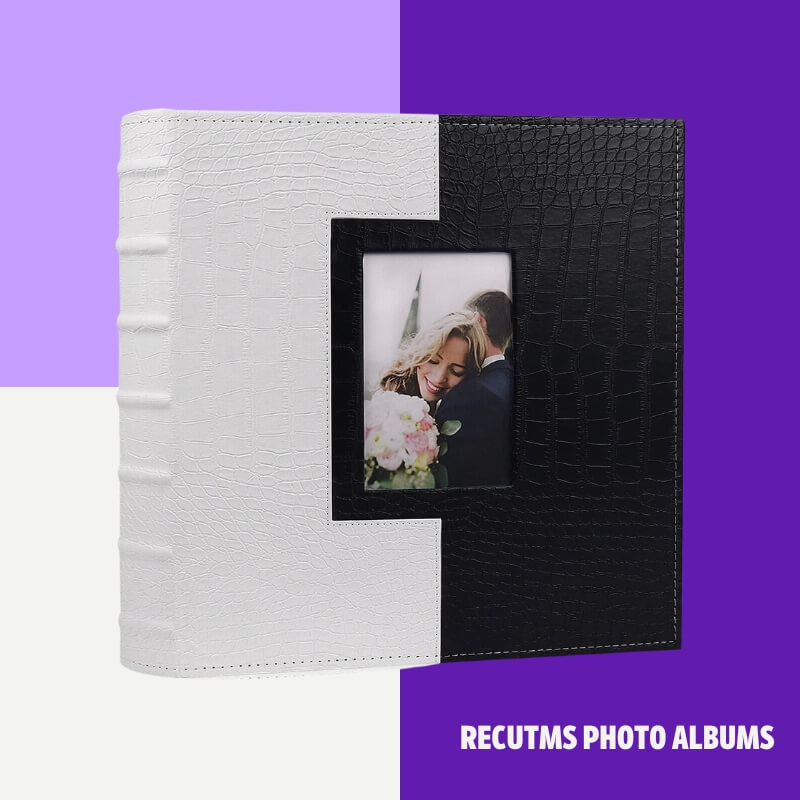 Did you have an amazing photographer — or maybe you just can't decide which of your many wedding photos is your favorite? These RECUTMS Photo Albums can display up to 600 photos, making it perfect for couples who want to save every moment.
The cover is sleek black and white leather, an elegant design that fits almost any wedding style. Each photo window is reinforced to keep your pictures safe.
With space for up to 600 4x6" photos, this is a great way to remember every moment of the happiest day of your life.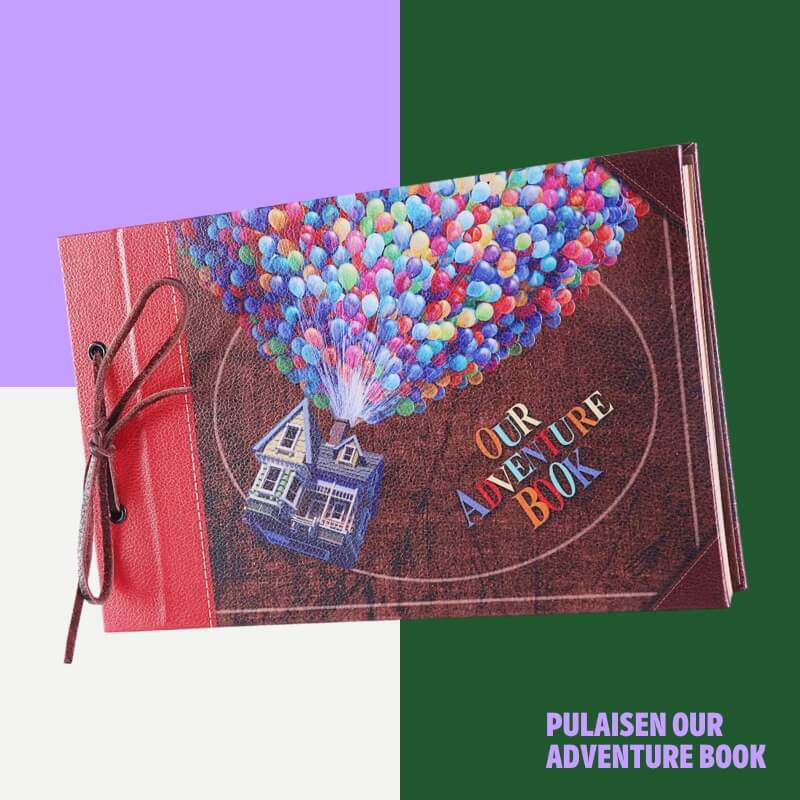 If you have a soft spot for kids' movies or were just moved by the love story of Carl and Ellie, you will love this Up-inspired wedding photo album. The leather exterior offers a vintage look with an illustration of the classic house and balloons.
The pages are thick, so you can attach various decorations or write notes below the pictures.
Though Pulaisen Our Adventure Book is versatile enough to suit many occasions, it is uniquely well-suited as a wedding photo album — after all, isn't starting your life with someone the biggest adventure of all?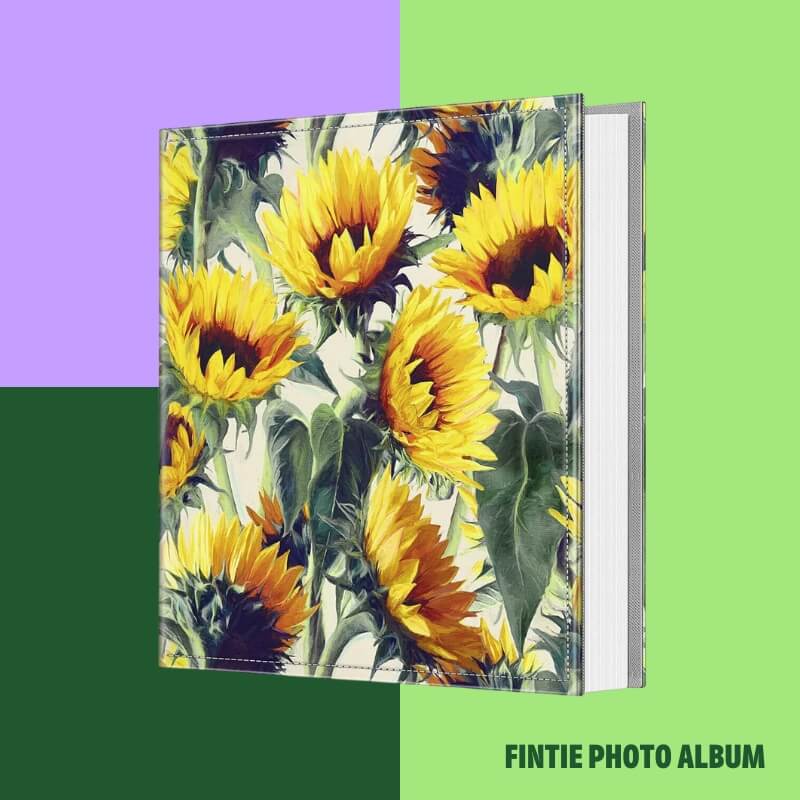 This Fintie Photo Album features various beautiful cover designs, from vibrant sunflowers to soft watercolors and more.
This high-capacity album can hold up to 600 photos, making it perfect for storing all your most important memories. It features large pages with ten pockets for holding both horizontal and vertical pictures.
The sleek cover is made from vegan leather for a stylish and perfectly protective exterior, ensuring that your photos will be safe for years to come.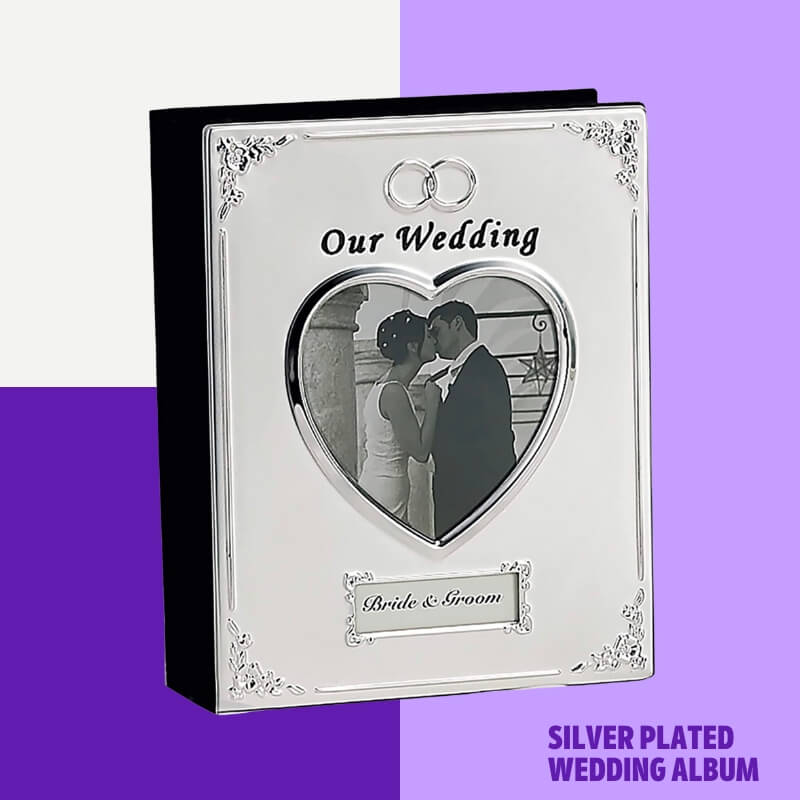 This Silver Plated Wedding Album features an attractive heart frame where you can put your favorite photo from your wedding day.
This will serve as the cover for your album, which can be customized with your name or wedding date. It is smaller than many other wedding photo albums, making it a good choice for showing off the best of your pictures.
If you are looking for a small and elegant wedding photo album — especially one made by a small business — this could be the perfect choice for you.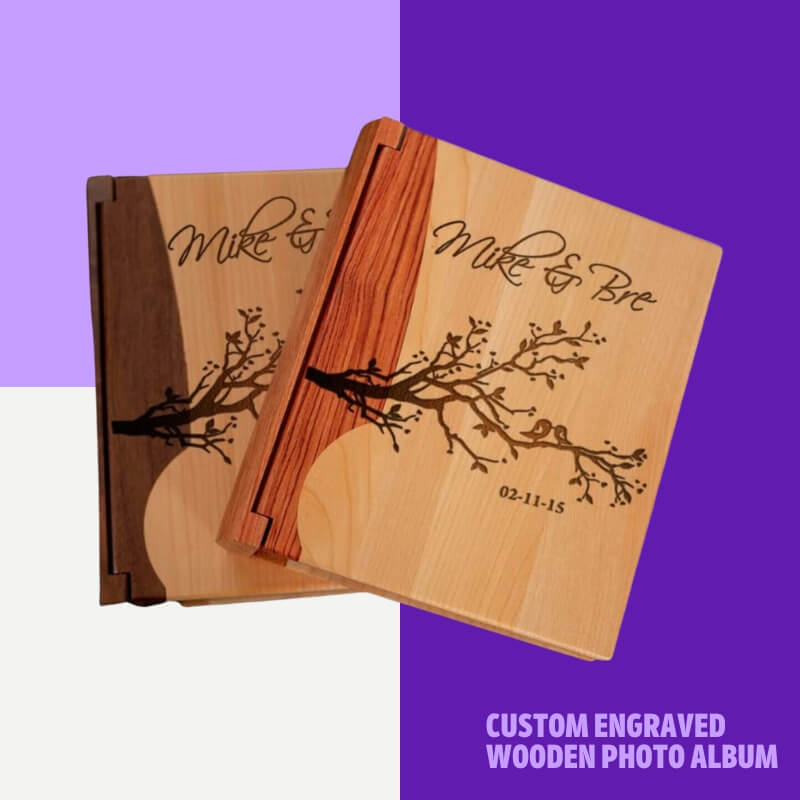 A gift like a wedding photo album is even more special when it is truly personal — for example, when you have it custom engraved. This Custom Engraved Wooden Photo Album can be customized with personal details such as names, locations, and wedding dates.
The stunning cover is crafted from maple wood and features an attractive tree illustration with two lovebirds. It holds up to 200 4x6" photos, making it a great choice for storing all your favorite pictures from the celebration.
Frequently Asked Questions
What are wedding photo albums?
Wedding photo albums are special books where you can keep all the pictures from your wedding day. They help you remember the fun, love, and happiness you shared with your friends and family. Wedding photo albums come in many styles and sizes, so you can find the perfect album to fit your needs. With the right wedding photo album, you'll be able to look back on your special day with fondness for years to come.
Why should I have a wedding photo album?
A wedding photo album is a beautiful way to keep your wedding memories safe and easy to look at. You can show your album to friends, family, or even your kids someday to share your love story with them. When creating a wedding photo album, it's important to choose photos that will tell your story. Start by selecting a few photos that will be the focal point of your album, and then build around those photos with smaller, detailed shots. You may want to choose a color scheme or theme and stick to it when picking out photos for your album.
How do I choose the best wedding photo book for me?
To choose the best wedding photo album for you, think about your style, budget, and how many photos you want to include. Look at different options and pick the one that feels right for your special day. Consider the cover material, interior page design, and other features like how many photos each page can hold. You'll want a wedding album that highlights your photos and tells the story of your day in an authentic way. Once you find the perfect album, it will become a timeless keepsake for years to come!
What is the difference between a wedding photo album and a photo book?
A wedding photo album is a book with spaces to put printed photos, while a photo book has the pictures printed directly onto the pages. Both are great ways to keep and share your wedding memories. However, a wedding photo album is best for those who want to have a physical copy and display their favorite photos in an organized manner. A photo book, on the other hand, is great for people who want to create a beautiful keepsake that can be easily shared with friends and family. No matter which option you choose, your wedding memories will be preserved for a lifetime!
Bottom Line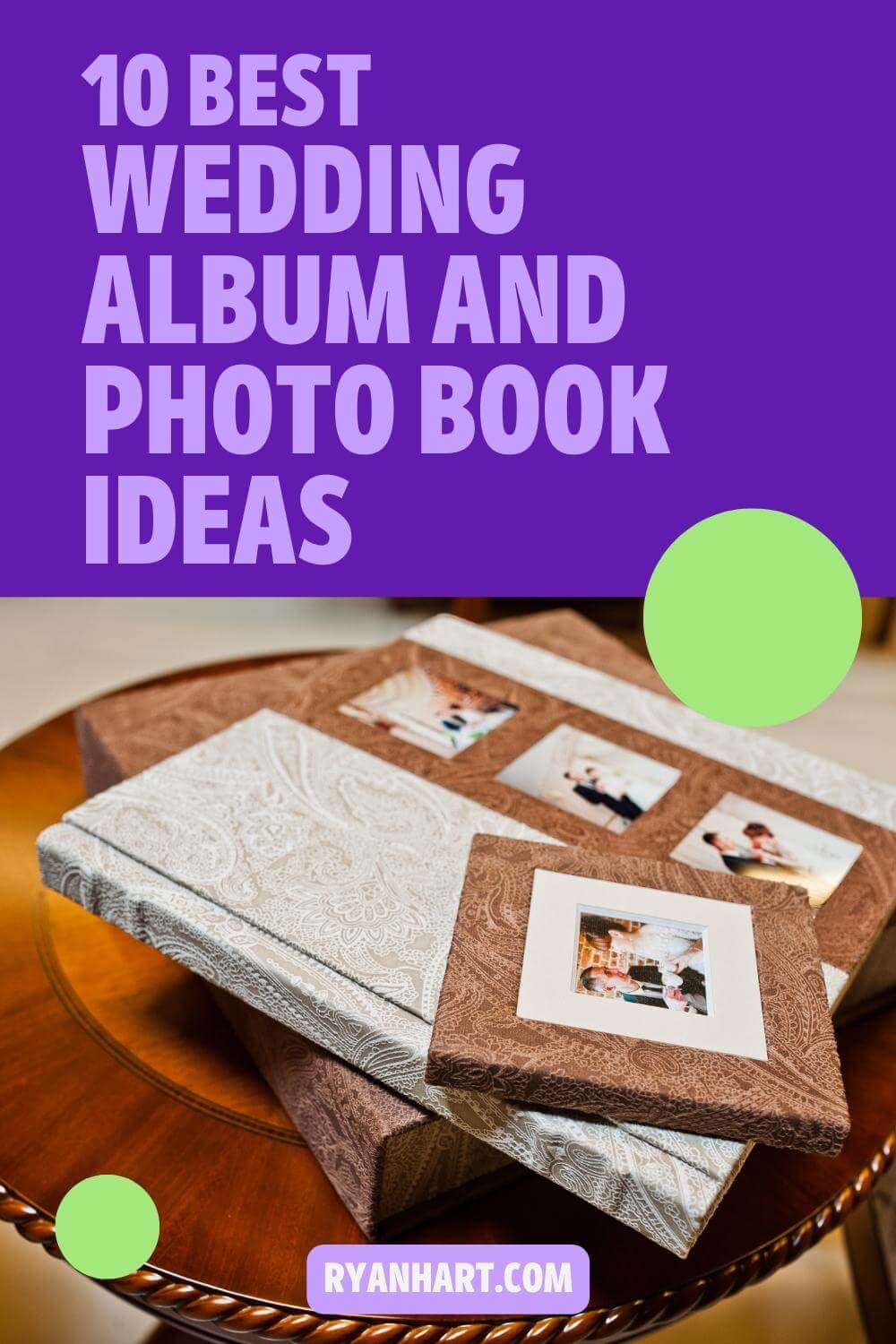 As we wrap up our article on wedding photo albums, it's important to remember that these beautiful keepsakes are more than just a collection of pictures. They're a way to celebrate your love and the journey you've taken together.
By carefully selecting the right album or photo book, you can create a timeless treasure that you and your loved ones will enjoy for years to come.
So, whether you choose a traditional album, a modern photo book, or something completely unique, make sure it reflects your personality and the special moments from your wedding day. Here's to a lifetime of love and happiness, captured in the pages of your wedding photo album!