Your wedding photos must be perfect: anything less do you and your partner a grave disservice. However, finding the best place to print wedding photos can be challenging because there are many options and unique professionals who may be willing to help you.
Thankfully, we did the hard research for you and found 10 options that we think you'll enjoy. Read on to learn more about these choices to ensure you find the one you prefer for your photos.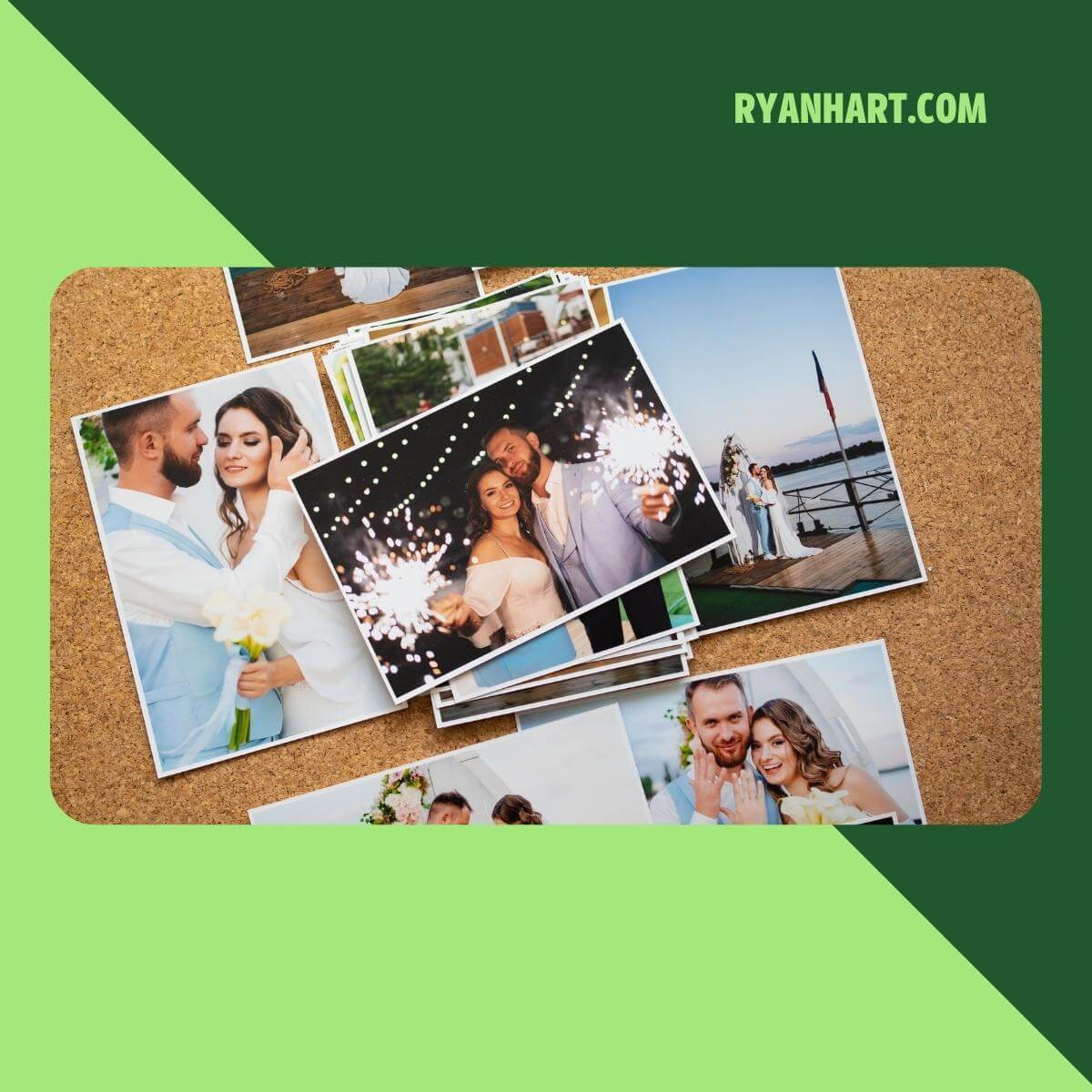 Where is the Best Place to Print Wedding Photos?
The best place to print wedding photos will include high-quality digital prints and multiple service options. For example, they should provide in-depth photos and attractive canvas and acrylic printing options. The following choices should give you the service that you want at a price you can easily afford.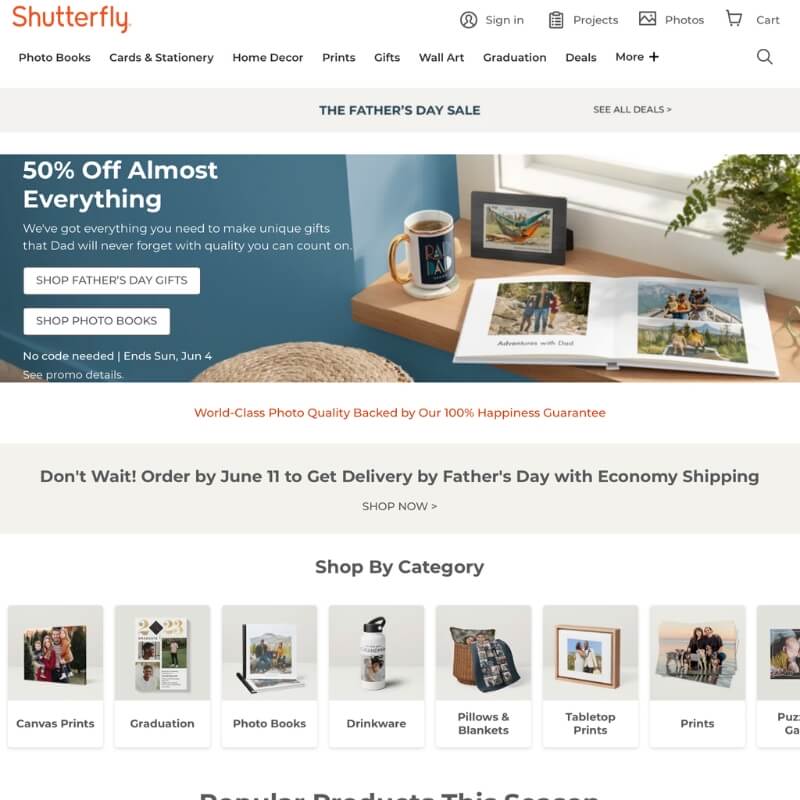 Shutterfly is a popular photo printing website that is the best place to print wedding photos if you want diverse printing options.
They let you choose high-quality photo books, provide a free 24-hour designer service, and make it easy for you to choose a myriad of designs that make your photos stand out.
Why they made our list:
Try out Shutterfly if you want diverse and effective printing services that let you take care of every step yourself. All you have to do is choose the designs for your photos, and Shutterfly will print and even touch up your photos to make sure they're as attractive as possible.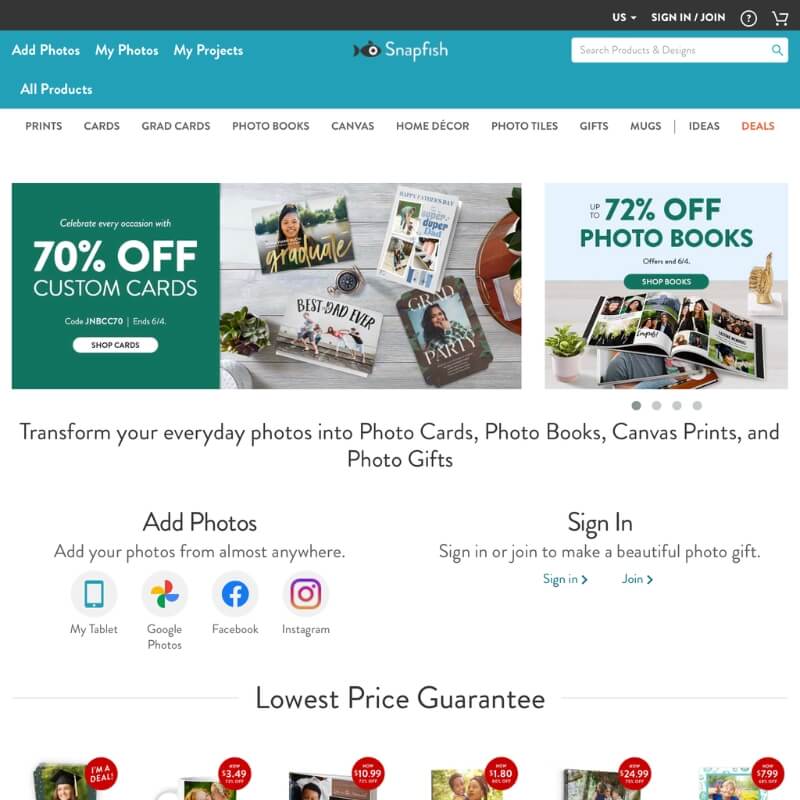 Are you interested in transforming your wedding photos into multiple different print styles? Snapfish might be an excellent option for you!
They produce attractive prints, cards, photo books, canvases, photo tiles, home decor, calendars, and mugs. That diverse array of options is what they've made their name on as a printer.
Why they made our list:
We think Snapfish is the best place to print wedding photos if you're interested in more than photo books. While these products are great, integrating your wedding pics on greeting cards and home decor makes Snapfish a fun and unique option.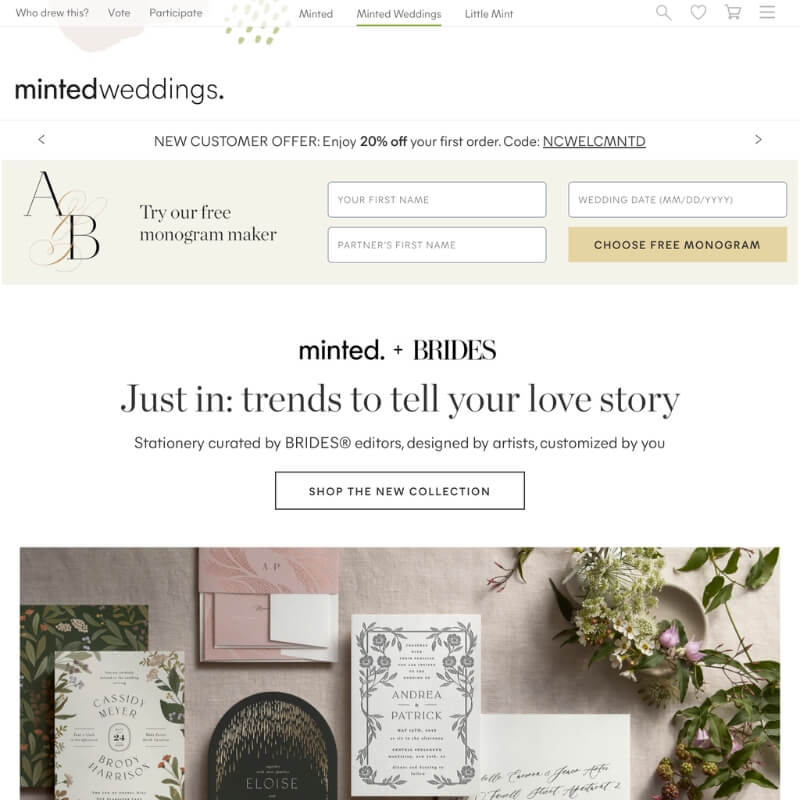 Minted is a specialty shop that provides wedding support for every element of your ceremony! They can help you print photos and plan your wedding website, create invitations, pair you up with a stationery expert, and produce place cards and menus. If you want a company that goes above and beyond, they're a great choice for your wedding.
Why they made our list:
Are you someone who needs a little help planning your ceremony? Minted should be your go-to option for your wedding photos. They're the best place to print wedding photos if you feel uncomfortable handling these steps yourself.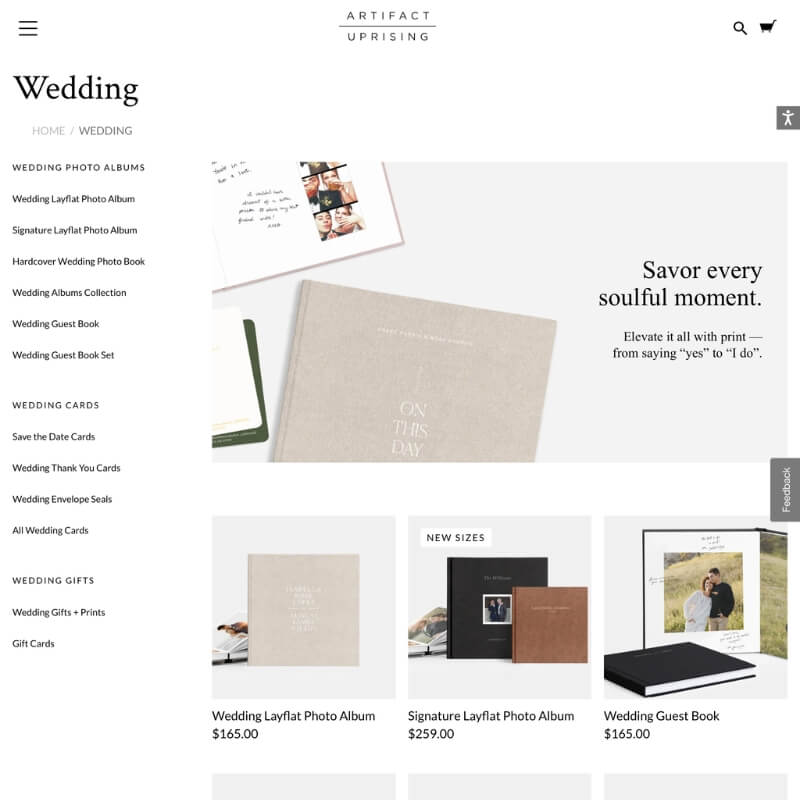 When it comes to printing wedding photos, you deserve a photobook that tells a story. Thankfully, Artifact Uprising understands how to tell a meaningful story with your pics, including integrating fun and candid shots.
They can print wedding photos, signatures, and guest book collections to provide you with the support that you need.
Why they made our list:
We Think Artifact Uprising is the best place to print wedding photos if you want beautiful designs that highlight your relationship the best. Artifact Uprising uses higher-quality printing services and beautiful designs to help your photos stand out.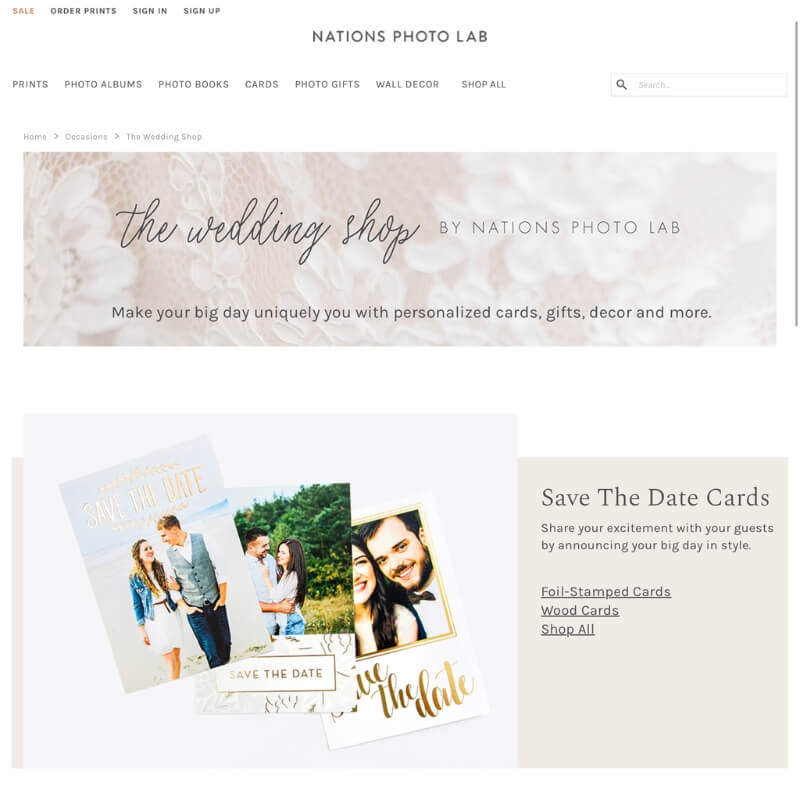 Nations Photo Lab is a well-respected printing service that can handle many types of gigs. For instance, they're well-known for high-quality wedding photos.
They use an innovative printing style that produces attractive and engaging artwork. In this way, they stand out compared to other printers and can provide the support that you need.
Why they made our list:
Do you want to produce foil-stamped cards, wood cards, and other unique items for your wedding? Then, Nations Photo Labs will be the best place to print wedding photos for you. They provide an in-depth service that makes this process much easier for you.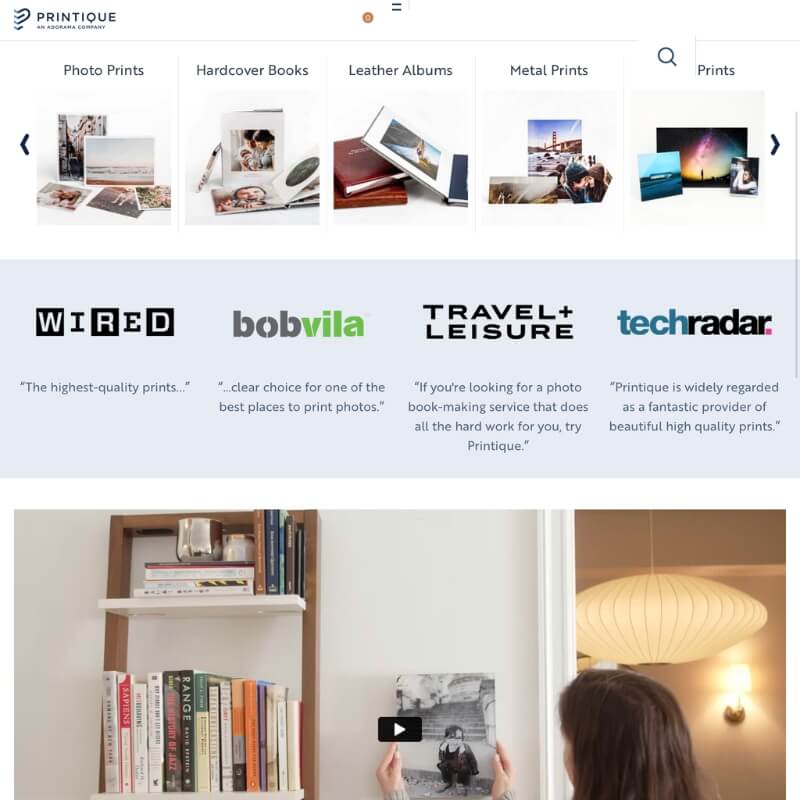 Adorama is a diverse business that provides many services, including Printique. This photo printer can handle basic photo prints, hardcover books, metal prints, glass prints, leather albums, and acrylic prints.
Their high-quality services are designed to provide the support that you need and work well for just about any printing need.
Why they made our list:
Adorama is trusted by companies as diverse as Wired, Bob Villa, Travel + Leisure, and Tech Radar, which gives them a higher reputation than other printers. Try them out if you want to work with a company that produces diverse, high-quality goods.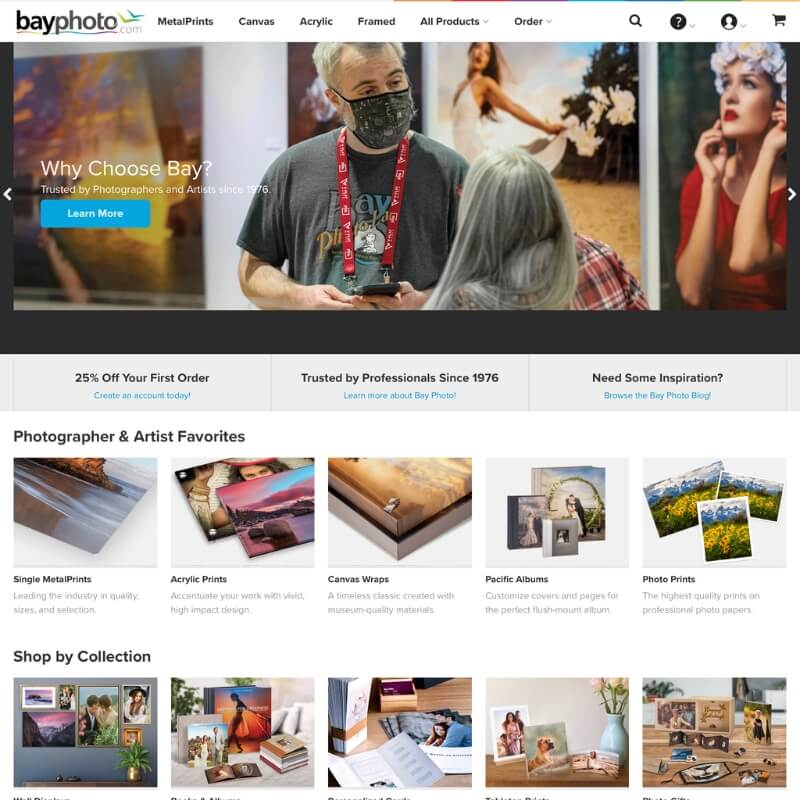 When you know you're in love with your partner and don't expect that to change, you likely want high-quality wedding photos with beautiful prints.
In that case, Bay Photo Lab is the best place to print wedding photos! They can provide canvas prints, Pacific albums, and other unique services that are as high-quality as possible to meet your needs.
Why they made our list:
While Bay Photo Lab provides many of the unique services we've highlighted above, their canvas wraps and acrylic prints are where they stand out. If you want a timeless representation of your love, turn to Bay Photo Lab to get the best results.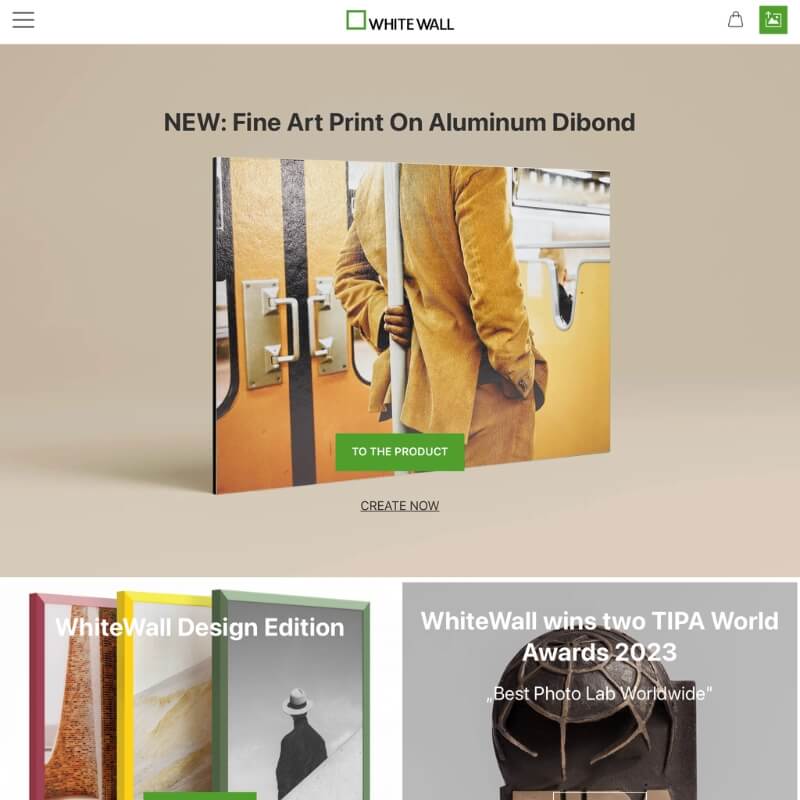 White Wall Photo Lab is mostly known for its extensive acrylic photo prints, which use fine matte glass to produce high-quality photos.
Their unique capabilities make them a fascinating option for people who want long-lasting photos. Rather than relying on paper, White Wall produces wedding photos that will last your lifetime and pass on to your children later.
Why they made our list:
We strongly suggest White Wall Photo Lab if you're interested in acrylic prints. While other companies provide this service, White Wall is the best place to print wedding photos if you're interested in acrylic due to their attention to detail.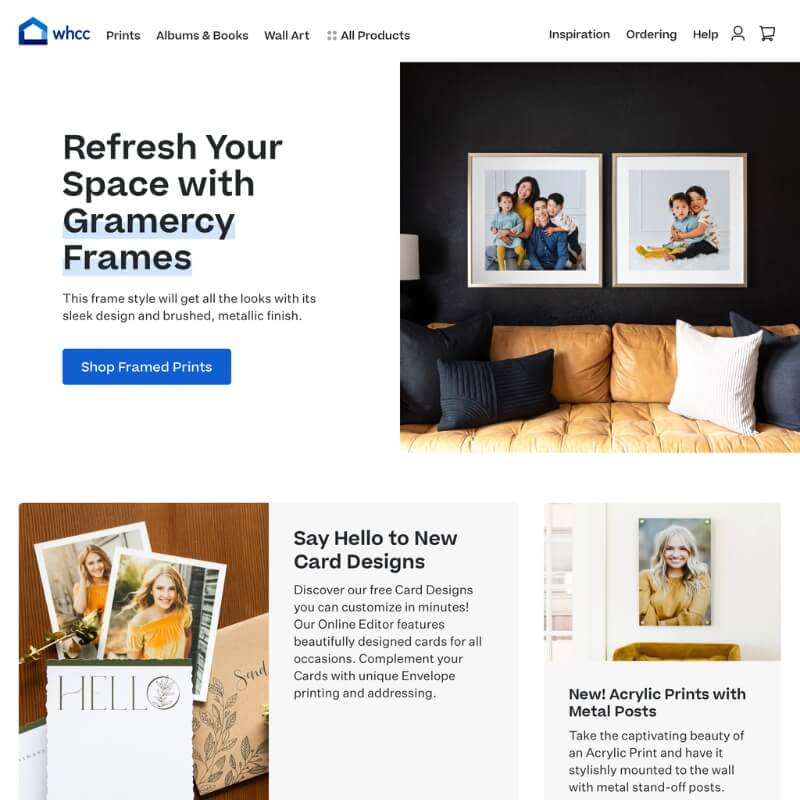 When choosing the best place to print wedding photos, you must ensure you find a comprehensive service that suits your needs.
White House Custom Colour Photo Lab is one of the world's most comprehensive photo printing companies! They will print wall art, cards, tabletop displays, prints, photo books, blocks, and anything else you might want.
Why they made our list:
This printer is great if you want comprehensive service with high-quality materials. They're known as one of the most reliable printers on the market, especially for wedding photos, photo books, and other unique designs that provide high-quality support.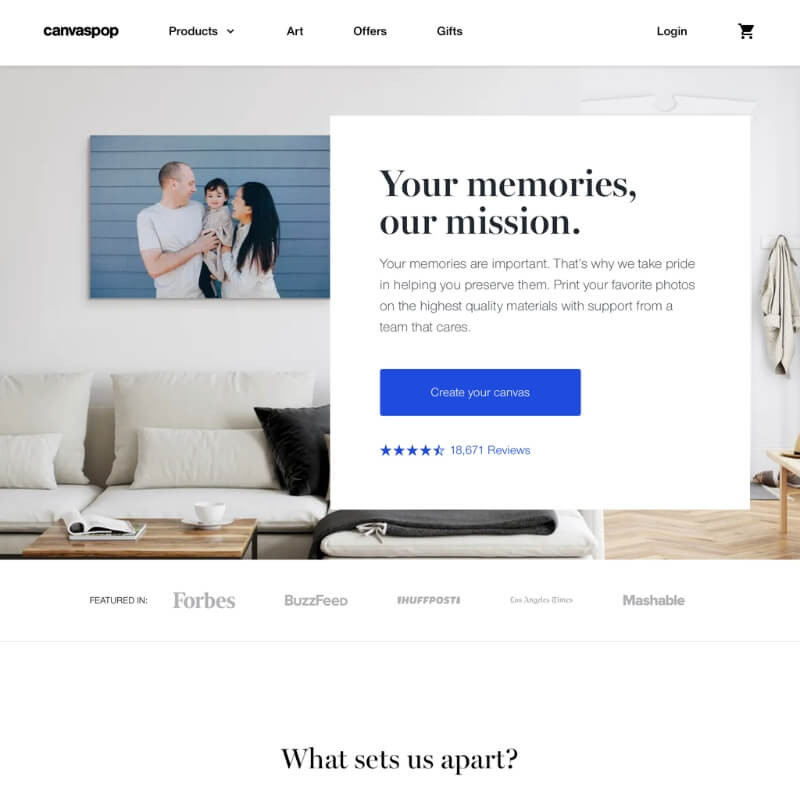 Canvaspop is a relatively new printer that has already made a name for itself on sites like Mashable, HuffPost, Buzzfeed, and Forbes.
They are known to put quality first and will pay close attention to important details on your prints. Even better, they provide free digital proofs that you can use to gauge photo quality and ensure that your prints are attractive.
Why they made our list:
We strongly recommend CanvasPop to anyone who wants to check on their prints before printing them. Just as importantly, we think CanvasPop provides unique services, like art, canvas prints, and other amazing products that make them worth considering.
Frequently Asked Questions
How long will it take to get my printed wedding pictures?
Getting your printed wedding pictures depends on the printing service you choose. It can be from 1-2 days to a few weeks. Some services have faster shipping for extra money, while others have regular shipping times in their prices. Look at the company's policies to get an idea of how long it will take. When you make your purchase, double-check the shipping address and estimated arrival date. That way, you can be sure that your pictures will arrive on time for your wedding day.
Can I make changes to my wedding pictures before printing?
Yes, you can usually edit your pictures with online printing services before ordering. You can change brightness, contrast, color, and more to make your photos look even better. If you have a particular effect in mind, you can even add text or filters to your image. There are also editing options for cropping and straightening the image as needed. Once you have made any changes, simply save them and place your order!
Can I print my wedding pictures on canvas or metal?
Yes, you can find online printing services that print on canvas and metal, not just paper. These prints often come with options for mounting and framing, making your wedding pictures look professional. You can also find services that offer custom printing on canvas and metal, allowing you to personalize the size, shape, and look of your photos. If you'd like to make a special gift for your wedding party or guests, you can even have your images printed onto glass or porcelain plaques.
Do I need to ask my photographer if I can print my wedding pictures?
It's a good idea to check with your photographer to see if they have rules about printing their pictures. Most photographers give you a copyright release that lets you print your pictures for your own use. But remember, using a photographer's work for business might need more permission or fees. So, make sure to check with your photographer before you print anything. That way, you can keep in the good graces of the person who captured your special moments.
Bottom Line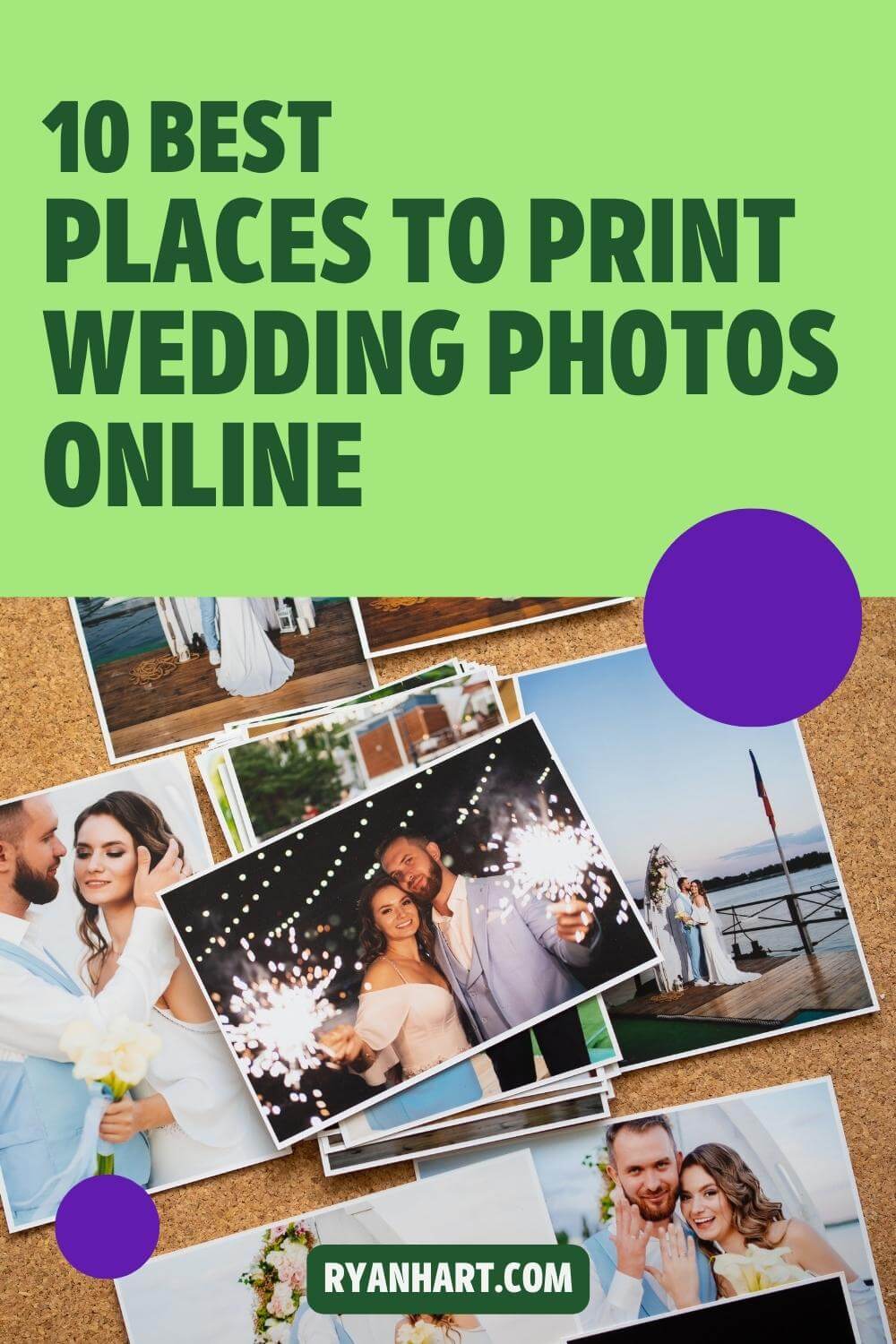 As we wrap up our article on the best places to print wedding photos online, it's clear that there are many fantastic options out there. Each service has its unique features, so it's essential to find the one that matches your needs and fits within your budget.
From paper prints to canvas and metal, there's a style for everyone's taste. Be sure to keep an eye out for discounts and promotions to make your prints even more affordable. And always check with your photographer about any restrictions on printing their work.
By selecting the right online printing service, you'll ensure that your wedding memories are beautifully preserved for years to come. So go ahead and explore these amazing options, and create stunning prints of your special day.