Are you looking to sell your jewelry online? If so, you're in luck! Several excellent websites make it easy to list and sell your pieces.
This post will review some of the best places to sell jewelry online. So whether you're looking to declutter your closet or want to start selling full-time, these sites will help you get started.
In our view, Worthy is the easiest way to sell your diamond jewelry for its true market value, and it's fast and risk-free.
Where to Sell Jewelry:
There are many reasons to sell your jewelry online, but the most important is that you want to get the best possible price for your gold, silver, or diamond jewelry.
When you sell your jewelry online, you have a much larger potential customer base than selling through a brick-and-mortar store.
You also have the advantage of being able to shop around and compare prices from different websites. However, it's important to remember that not all online jewelry buyers are created equal.
Here is a list of the top jewelry buyers, auction sites, and marketplaces we recommend: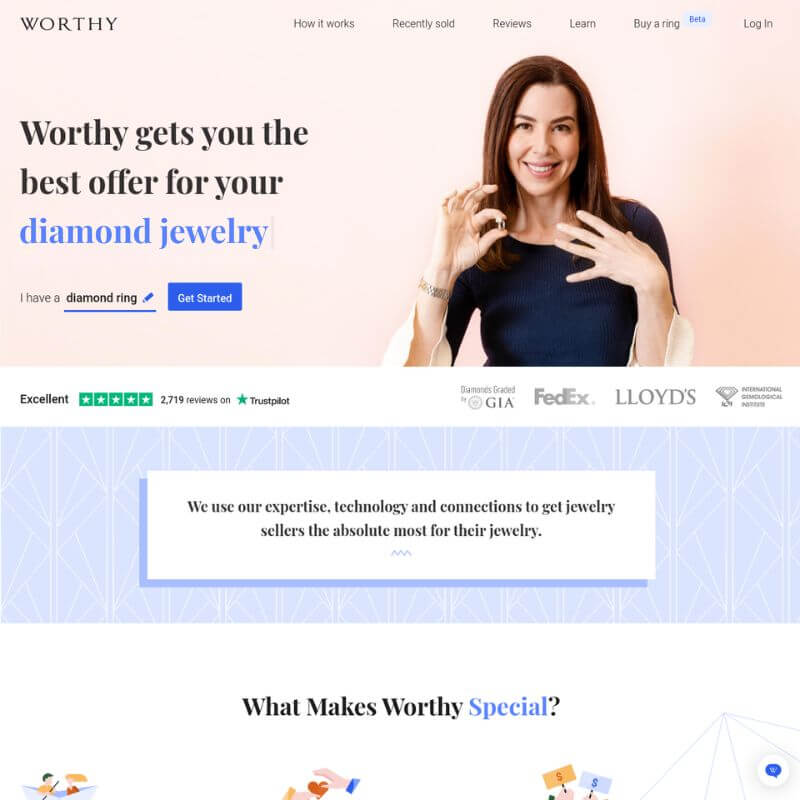 Selling your gold jewelry with Worthy is the best way to ensure you get top dollar!
Whether you have watches, necklaces, earrings, or wedding rings that are no longer a regular part of your jewelry collection, their secure platform allows sellers to access national and international buyers so you can get the highest possible price for your items.
They provide an easy-to-navigate platform with security measures that ensure a smooth transaction from start to finish.
With Worthy's unmatched service and competitive offers, there's no better place to sell your gold jewelry online.
See how much your jewelry is worth
2. Sotheby's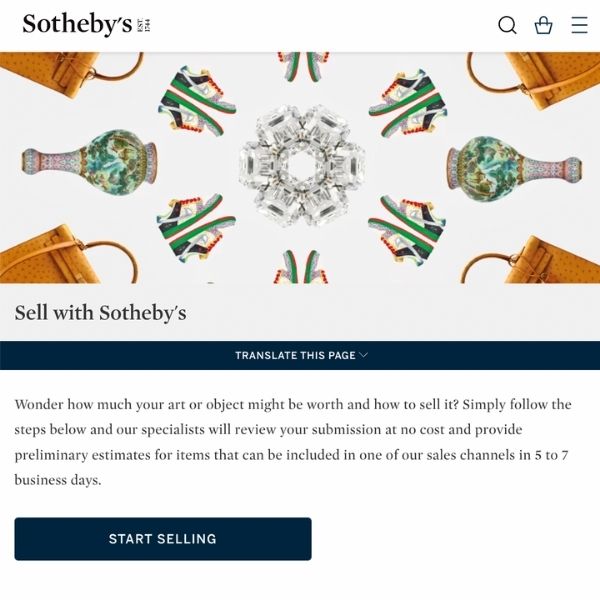 You should consider selling your jewelry with Sotheby's for many reasons. For one thing, Sotheby's is one of the most well-known and trusted names in the world of auction houses.
With a strong reputation for excellence and a record of high-value sales, they attract a wide range of collectors who are always looking for new and unique pieces.
Additionally, Sotheby's is known for offering excellent terms for selling jewelry. They offer competitive services and take care of all the necessary logistics, such as packaging, shipping, and insurance. All you need to do is decide what you'll spend your money on when the auction is completed.
3. Christie's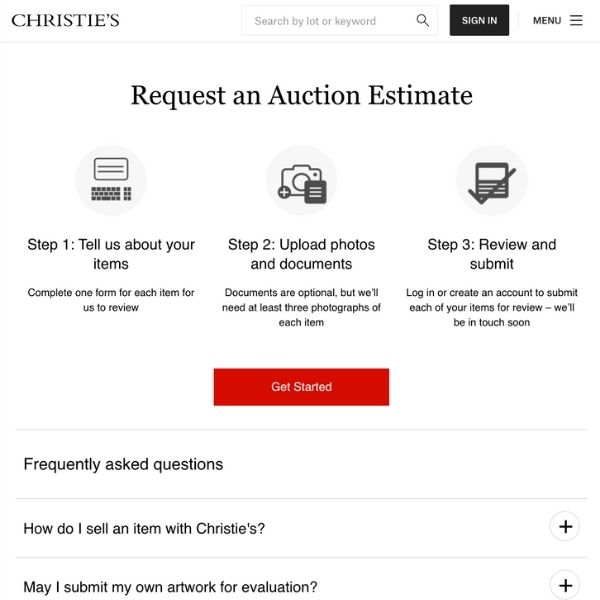 When selling your jewelry, you should choose Christie's auction house. With over two centuries of experience in the luxury goods market, they are the leading authority on fine jewelry and other precious items.
Their expert appraisers can accurately assess the value of your pieces, whether they are heirlooms passed down through generations or contemporary works crafted by renowned designers.
They offer a wide range of buyer services, including global reach via their network of offices and comprehensive insurance coverage to ensure that your treasures are fully protected throughout the process.
Christie's competitive commission rates and zero seller fees mean you will get an excellent price for your jewelry without worrying about hidden costs or surprise fees.
4. Etsy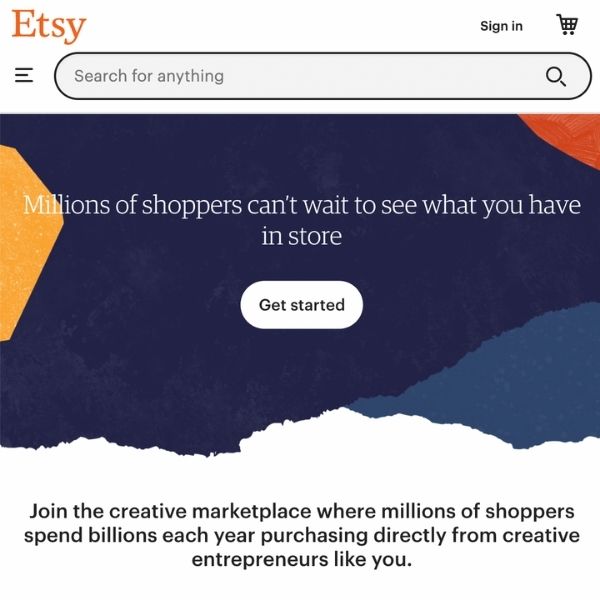 There are many reasons to sell your jewelry on Etsy. For one, it's a great way to reach a broad audience of potential customers.
With over 35 million active buyers, Etsy is one of the largest online marketplaces in the world. In addition, Etsy provides a user-friendly platform that makes it easy to list and manage your jewelry listings.
And because Etsy charges a relatively low listing fee, it can be an affordable way to sell just a few items.
Lastly, Etsy is a great place to build relationships with other jewelry makers and designers. Connecting with other sellers allows you to learn new techniques, share ideas, and build a community of like-minded creatives.
So if you're thinking about selling jewelry, Etsy is worth considering.
5. Ruby Lane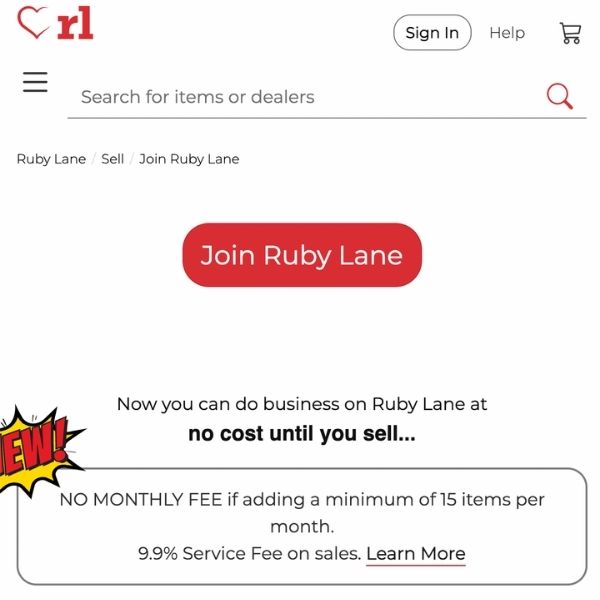 Ruby Lane is a great place to sell jewelry online for several reasons. First, they have a vast customer base of over one million visitors each month worldwide.
Second, their fees are very reasonable, and they provide many tools to help you market your jewelry effectively.
Third, they have a strict quality control process, so you can be sure that only the best pieces are accepted.
Finally, their customer service is excellent, and they will work with you to resolve any issues promptly and efficiently.
With all of these factors considered, it is easy to see why Ruby Lane is the best place to sell jewelry online.
6. Diamond Buyers International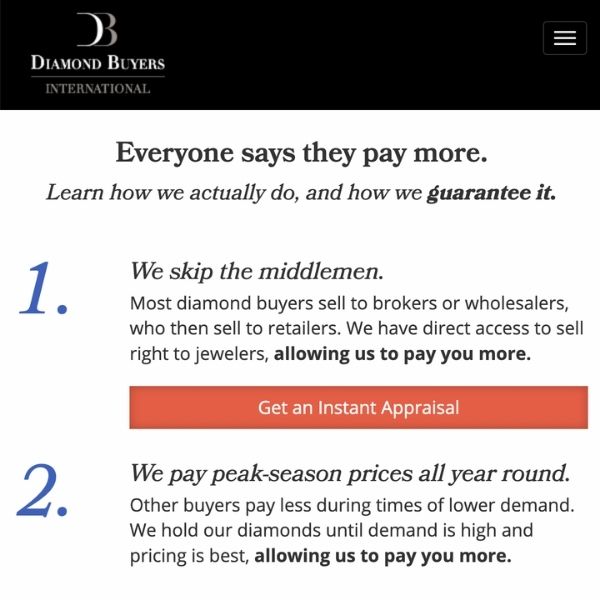 Diamond Buyers International has been in business for over 20 years and is one of the most trusted names in the diamond industry. They are members of the American Gem Society, which means they adhere to the highest ethical standards in the business.
They also offer a 100% satisfaction guarantee on all of our transactions. So when you want to sell your diamond jewelry online, check out Diamond Buyers International.
Trade-In Programs
Like most people, you probably have a few pieces of jewelry you never wear.
It could be a necklace that was a gift from an ex or a bracelet that doesn't quite match your style. Whatever the reason, if you have unwanted jewelry taking up space in your jewelry box, you may be considering selling it.
But where should you sell it, and how do you get the best price? One option is to take advantage of a jewelry trade-in program. Here's how they work:
First, you'll need to find a local jeweler that offers trade-in programs. Once you've found a participating jeweler, take your unwanted jewelry to them, and they will appraise it.
The appraised value will then be applied as a credit towards the purchase of new jewelry. In some cases, the credit may even be higher than the actual cash value of the jewelry - so it's worth considering if you're looking to upgrade your jewelry collection.
Now that you know how jewelry trade-in programs work, why not give it a try? You might be surprised at how much credit you can get towards new jewelry - and who knows, you might even find something you love more.
Zales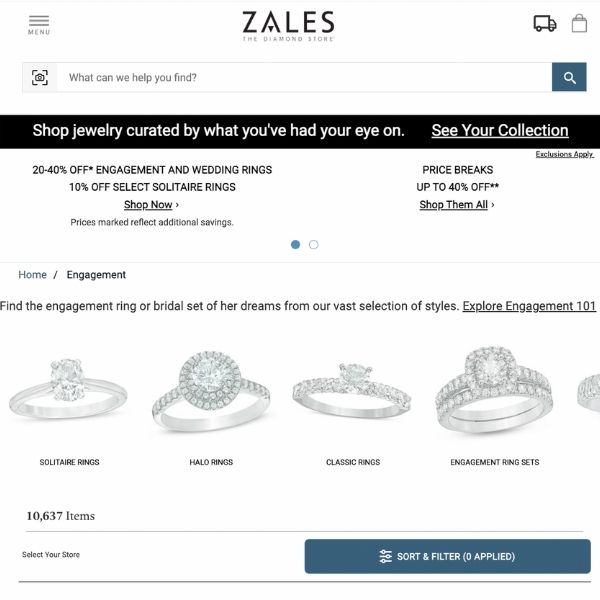 When you're looking to trade in your jewelry, you want to be sure you're getting the best possible value for your items. That's why it pays to trade in your jewelry at Zales.
They are one of the world's largest and most reputable jewelry retailers and offer a wide range of services to its customers. When you trade in your jewelry at Zales, you can rest assured that you're getting the best price for your items.
They have a team of experts who are experienced in assessing the value of jewelry and use the latest technology to ensure that you're getting the most accurate appraisal possible.
In addition, they offer a wide variety of payment options, so you can choose the option that best suits your needs. So when you're looking to trade in your jewelry, take advantage of what Zales offers.
Kay Jewelers
When you trade in your jewelry at Kay Jewelers, you can rest assured that you're getting a fair price. Their expert jewelers will carefully assess your pieces and give you a competitive quote based on the current market value of gold, silver, and diamonds.
They also offer a wide range of services to help you keep your jewelry looking its best. From professional cleaning and repair to appraisal services, they can help you get the most out of your treasured pieces.
So next time you're considering selling your jewelry, visit Kay first. They'll give you the best value for your jewelry and the peace of mind from working with a trusted name in the industry.
Helzberg Diamonds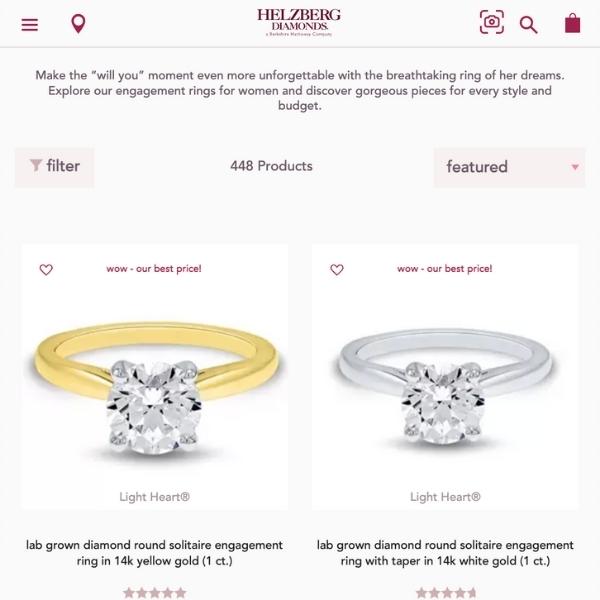 Like most people, you probably have a drawer full of old jewelry you never wear. Whether it's out of style or no longer your taste, it can be challenging to know what to do with unwanted jewelry.
That's where Helzberg Diamonds comes in.
They are happy to offer trade-ins on all types of jewelry, whether diamond engagement rings or gold necklaces. In addition to getting rid of unwanted jewelry, trading in your jewelry at Helzberg Diamonds can also be a great way to get some extra cash.
Their experienced appraisers will look at your jewelry and give you a fair trade-in value. So if you want to declutter your jewelry box and make some extra money, check out Helzberg Diamonds!
Tips for Getting the Most Cash When Selling Jewelry
If you're looking to get the most cash when selling jewelry, there are a few things you can do to maximize your earnings.
First, it's essential to know the value of your jewelry. This can be tricky, as many factors, such as age, condition, and materials, can affect the price. However, doing research online or consulting with a professional appraiser will give you a good idea of what your jewelry is worth.
Secondly, shopping around before settling on a buyer is always beneficial. Online jewelers are often willing to give you a competitive price for your pieces, so it's worth comparing offers.
Finally, don't be afraid to negotiate. If you're offered a lower price than you expected, try asking for a higher amount.
Remember, the goal is to get the most cash possible for your jewelry, so it's essential to be assertive to get the best deal.
Bottom Line
By following these simple tips, you can be sure you are getting the best price for your old jewelry and making the most cash possible.
So before you box up those tired old pieces and put them in storage, take a moment to consider selling them online – it could be the easiest decision you ever make!