If you are looking for unique and romantic jewelry, then toi et moi rings are the perfect choice!
These rings feature two stones set side-by-side, symbolizing the unity of two people. They come in a variety of styles and colors, so you can find the perfect ring for you or your loved one.
In this blog post, we will take a look at 7 of the most popular toi et moi rings on the market today.
What are the most popular "You and Me" style rings?
1. Emerald Cut and Pear Shape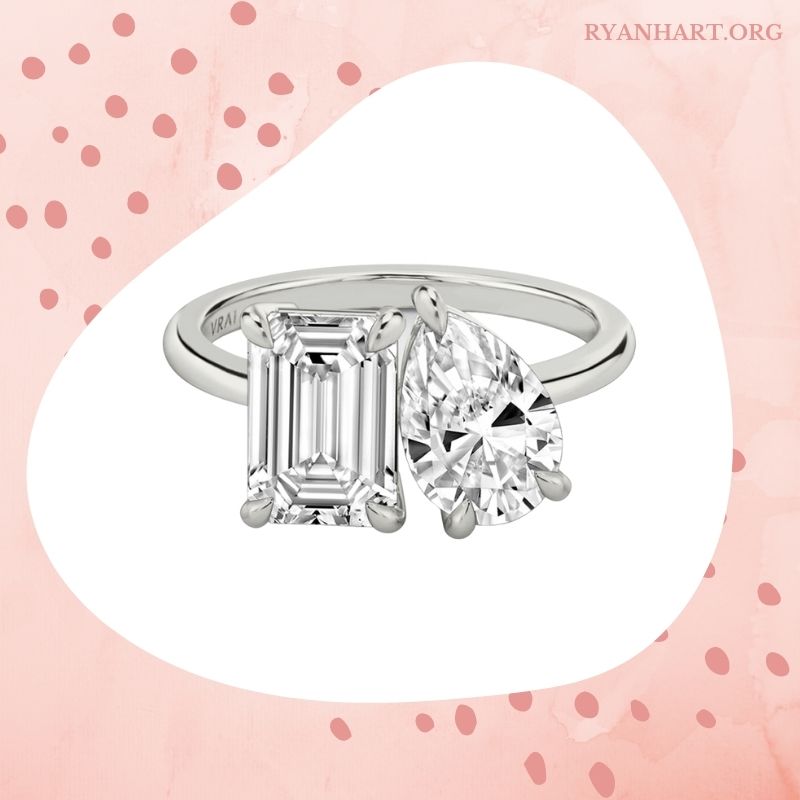 Given their elegant and timeless design, it's no surprise that emerald cut and pear shaped toi et moi rings are among the most popular styles of engagement rings.
If you're looking for an exquisite, one-of-a-kind piece of jewelry to add to your collection, look no further than this Toi et Moi ring. Designed with a combination of dazzling emerald and pear cut diamonds set in platinum or solid gold, this stunning ring is sure to turn heads wherever you go.
The beautiful two-stone design allows light to enter from all angles, creating a mesmerizing sparkle that is sure to catch the eye. Whether you want something simple and understated or extravagantly glamorous, this Toi et Moi ring is the perfect choice for highlighting your unique sense of style.
2. Octagon Cut Cocktail Ring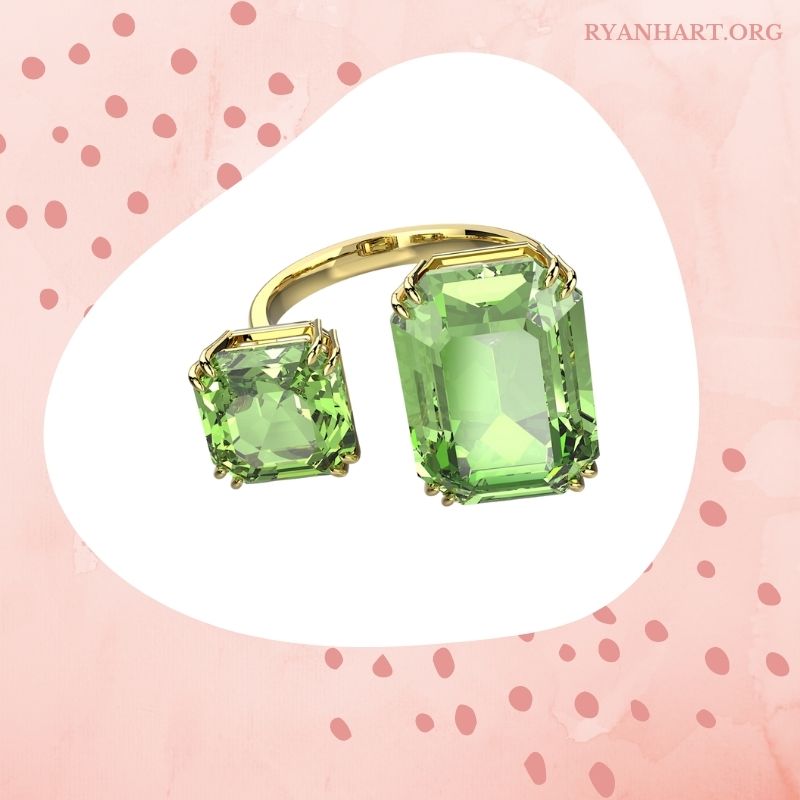 When it comes to statement jewelry, there are few pieces more eye-catching than a stunning Toi et Moi cocktail ring. Whether you're dressing up a casual outfit or accessorizing an elegant evening ensemble, this is the accessory that never fails to make a statement. And this charming cocktail ring is sure to become your new favorite.
Featuring two dazzling octagon-cut crystals in a beautiful green hue, it is offset by a sleek gold-tone plated band that perfectly complements the vibrant crystal stones. Whether worn on its own or combined with other pieces, this striking ring is guaranteed to turn heads wherever you go!
3. Double Diamond Swirl Ring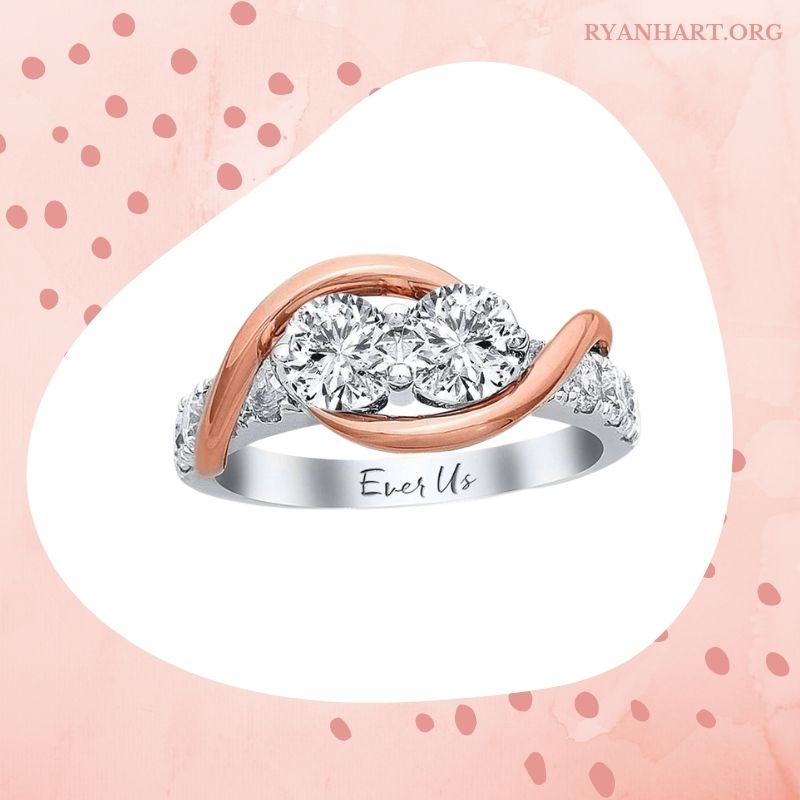 Looking for a meaningful gift to commemorate a special occasion in your relationship? With its gorgeous design and stunning symbolism, this diamond ring is the perfect choice. Created in beautiful 14K white gold, this ring showcases a pair of dazzling round diamonds that represent both your friendship and your enduring commitment to each other.
Accenting smaller diamonds along the ring's shank add a hint of sparkle, while the vivid contrast between 14K white gold and 14K rose gold lends visual interest and energy to the piece. So whether you're celebrating an important anniversary or simply want to express your love in a special way, this wonderful ring is sure to delight and dazzle.
4. Pear Cut Diamond with Rose Gold Band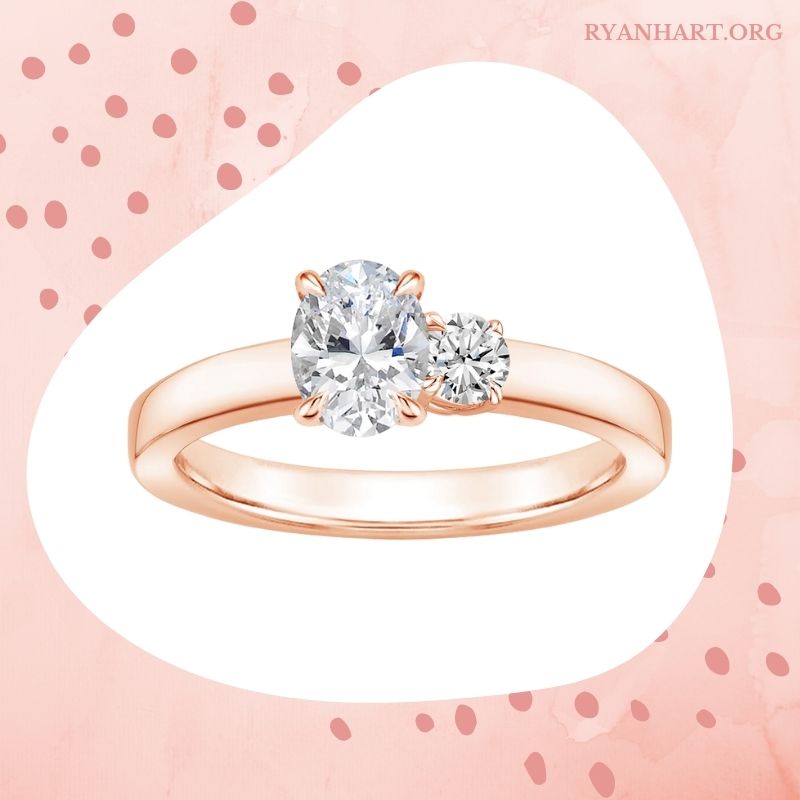 Check price at Brilliant Earth
Can anything be more romantic than a rose gold toi et moi ring? This type of ring, which means "you and me" in French, is a beautiful symbol of love. And what could be more perfect than roses and gold combined?
The rose is the symbol of love, while gold is the traditional metal of choice for engagement rings. So a rose gold toi et moi ring is the perfect way to say "I love you" in a truly romantic way. If you're looking for a special gift for someone you love, or even for yourself, consider a rose gold toi et moi ring. It's a beautiful reminder of the power of love.
5. Split Ring with Two Stones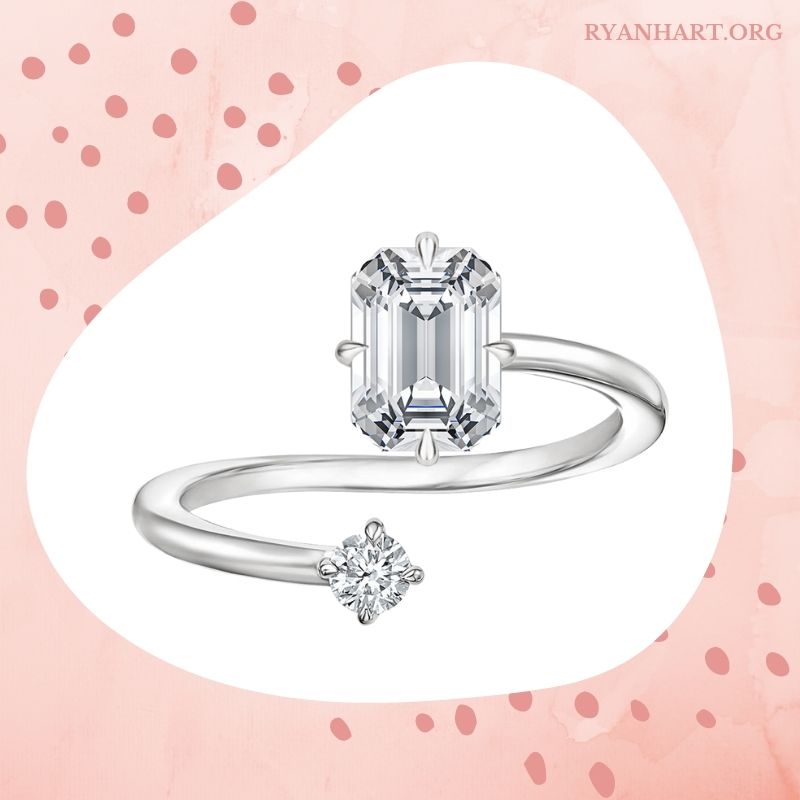 Check price at Brilliant Earth
The two diamonds in a toi et moi style ring are like perfectly matched stars in the night sky, shining brightly and radiating elegance and sophistication. These dazzling jewels wrap the finger in a delicate glow, making any wearer look like a true queen.
Whether you're going out to an upscale event or simply enjoying an evening at home with loved ones, this stunning ring adds just the right amount of sparkle and shine to complete your look.
So if you want to feel like a true queen for a day, why not choose this stunning toi et moi style ring as your accessory of choice? With its elegant beauty and dazzling sparkle, it's sure to become one of your favorite pieces of jewelry.
6. Matina Diamond Ring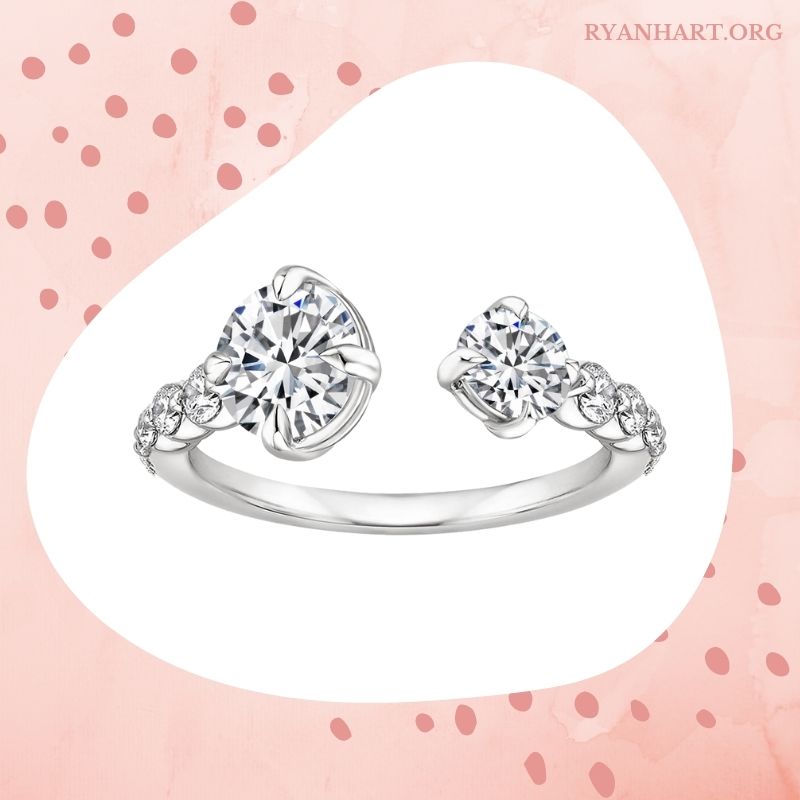 Check price at Brilliant Earth
This toi et moi ring is perfect for anyone who loves glamorous jewelry with a unique twist. The negative space design is eye-catching and chic, and the compass-point set prongs add a touch of whimsy.
The center gemstone is securely cradled by the prongs, and the diamond band sparkles beautifully in the light. This ring is sure to become a favorite piece in any jewelry collection.
7. Pearl and Diamond Ring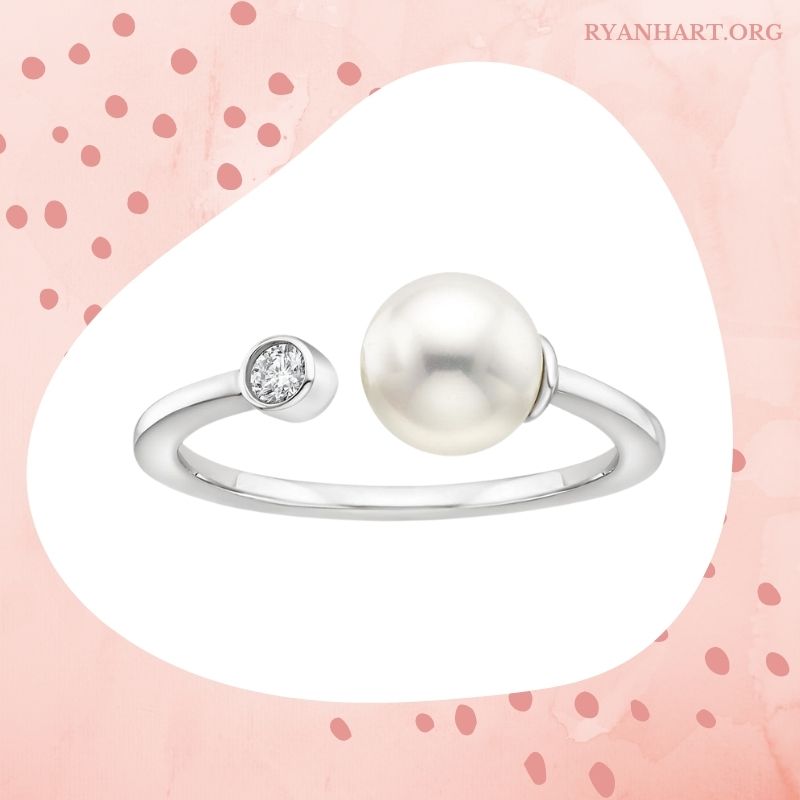 Check price at Brilliant Earth
This ring is sure to turn heads with its chic and timeless design. The freshwater cultured pearl and round diamond give way to a toi et moi cuff, which adds a touch of elegance to the piece.
The ring is made from white gold, and the pearl is accented by a simple yet stunning setting. The diamond is also set in a bezel setting, which helps to accentuate its sparkle. This ring is sure to become a cherished part of your jewelry collection.
What Does Toi et Moi Mean?
A toi et moi ring is a ring that usually consists of two diamonds or other gemstones of equal size, set side by side. It is a French term that means "to you and me."
The stones in a toi et moi ring are usually different colors, which makes for a very unique and beautiful piece of jewelry. Toi et moi rings are often given as engagement rings or promise rings, as they symbolize the strong bond between two people.
They can also be given as anniversary rings or simply as a way to say "I love you." No matter the occasion, a toi et moi ring is always a cherished gift.
What Does "Moi et Toi" Mean?
Moi et toi is a French phrase that means "me and you." It is a romantic way of saying "we" or "us," and is often used as a term of endearment.
While it can be used in any situation where two people are together, it is most commonly used by couples.
When said to a partner, it conveys the message that they are the only person who matters to you. It is a beautiful way to express your love and commitment, and is sure to melt the heart of anyone who hears it.
Whether you're sharing a special moment with your significant other or simply telling them how much they mean to you, moi et toi is sure to leave a lasting impression.
Bottom Line
If you're looking for a unique way to symbolize your love for your partner, consider getting a toi et moi ring. These rings are designed to represent two hearts becoming one, and they make a beautiful addition to any jewelry collection.
Whether you're shopping for yourself or your significant other, be sure to check out one of these toi et moi rings today!