The best wines for weddings should provide a diverse and unique array of flavors that appeal to many guests. They can include various reds, whites, roses, sparkling types, and even dessert wines that create a fascinating array of options.
However, shopping for wedding wines can be tough because there are so many options available at a wide range of prices.
Instead, consider the award winning wines in this article that your guests are sure to love.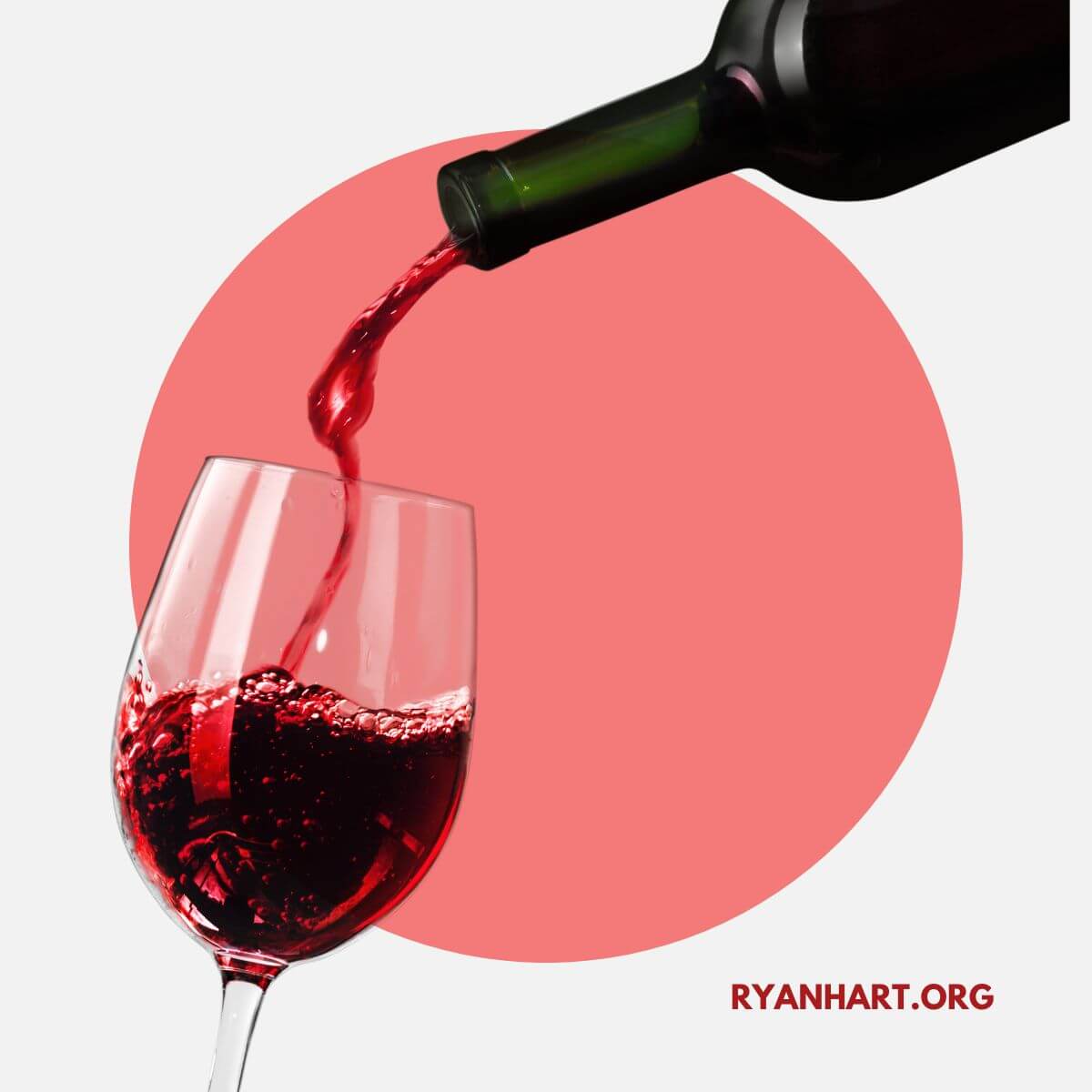 What is the Best Wine for Weddings?
The best wedding wines provide a quality taste that pleases your guests without breaking the bank. We researched multiple options, including the best sauvignon blanc and rose wines for weddings.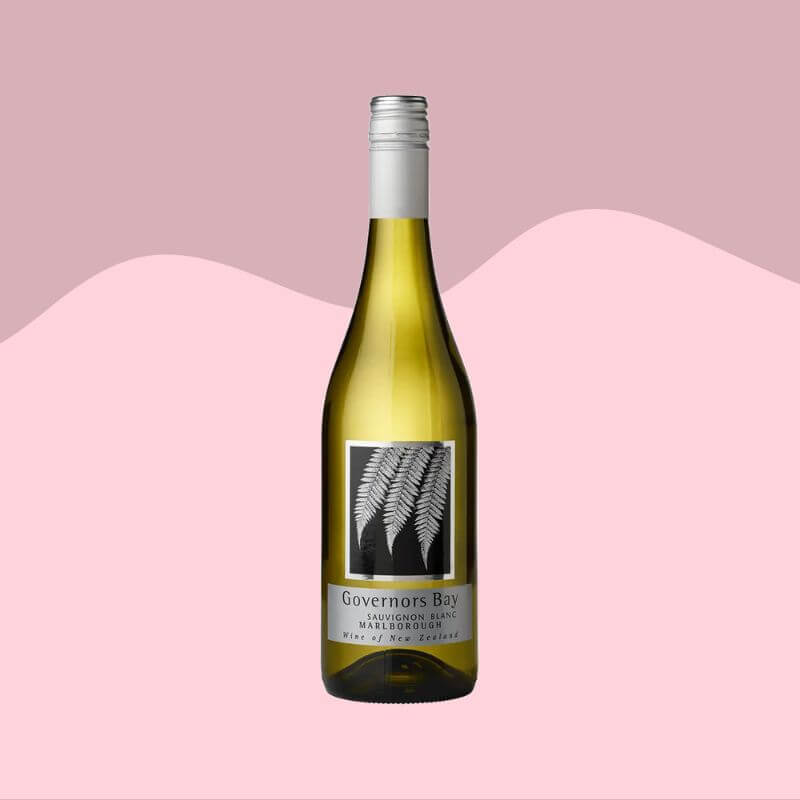 A great sauvignon blanc is one of the best wedding wines because it is often user-friendly and among the most popular variety on the market.
After our research, we found that Governors Bay Sauvignon Blanc is a great choice for weddings. It provides the kind of delicious taste you want at a price you can easily afford and goes well with our other suggested wines.
Taste Profile
Governors uses New Zealand grapes that produce a light-body and intense flavors. Expect gooseberry, passionfruit, melon, and even bell pepper tastes with this one! It pairs beautifully with just about any grilled food and is great for vegetables. That makes it great for vegan or vegetarian occasions.
Who Is Best Suited to This Wine?
If you want a high-quality wine that fits easily into your budget, this is a great option. A 750-milliliter bottle is very affordable and provides many tastes and undertones. It gets great ratings from many wine shops, including four-star ratings and top marks.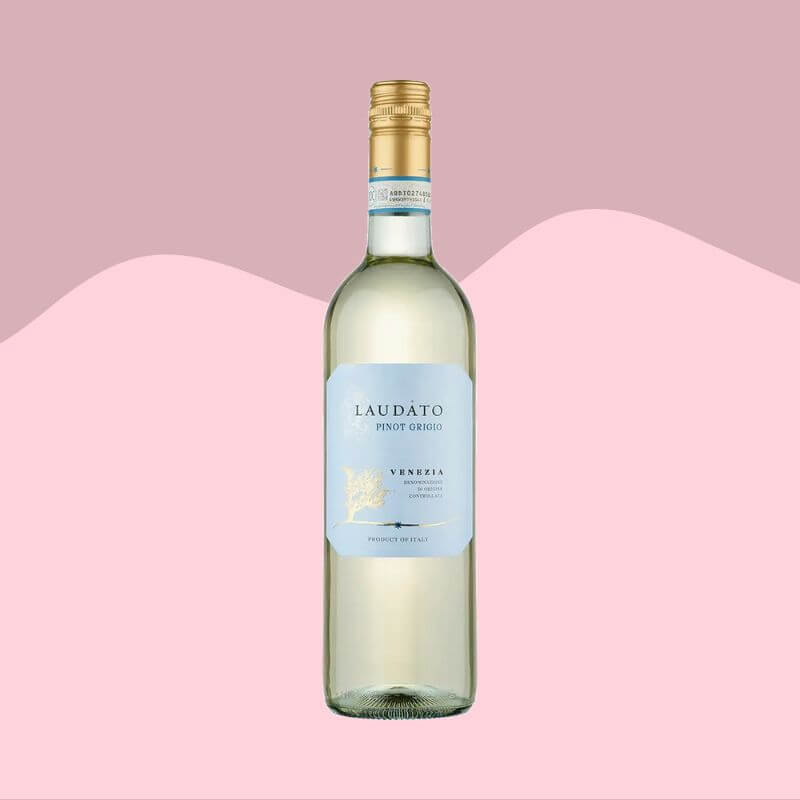 Pinot Grigio is a great starter wine and is often a perfect option for the broadest range of buyers.
Laudato produces a fantastic pinot that uses wines from northeastern Italy. This location creates crisp and delicious grapes that make for a fantastic Pinot Grigio. It is particularly appreciated because of its lower calorie count, which may work well for people counting calories.
Taste Profile
Expect a medium-bodied wine with a rather delicious taste. You will find notes of green apple, lemon, and citrus undertones, including a slight mineral, stone, and honey aftertaste.
It blends very well with various meaty dishes, including beef meals, because its crispy flavor balances the denser profile of most meats.
Who Is Best Suited to This Wine?
If you have quite a few people at your wedding who don't know wine that well, this is an excellent option for them. Its easier-to-tolerate taste is low calorie and enjoyable for a broad number of people.
We suggest it as a great "toast" wine for your reception. Pour a glass for everyone, and they'll likely come back for more or check out even more wines from your reception table.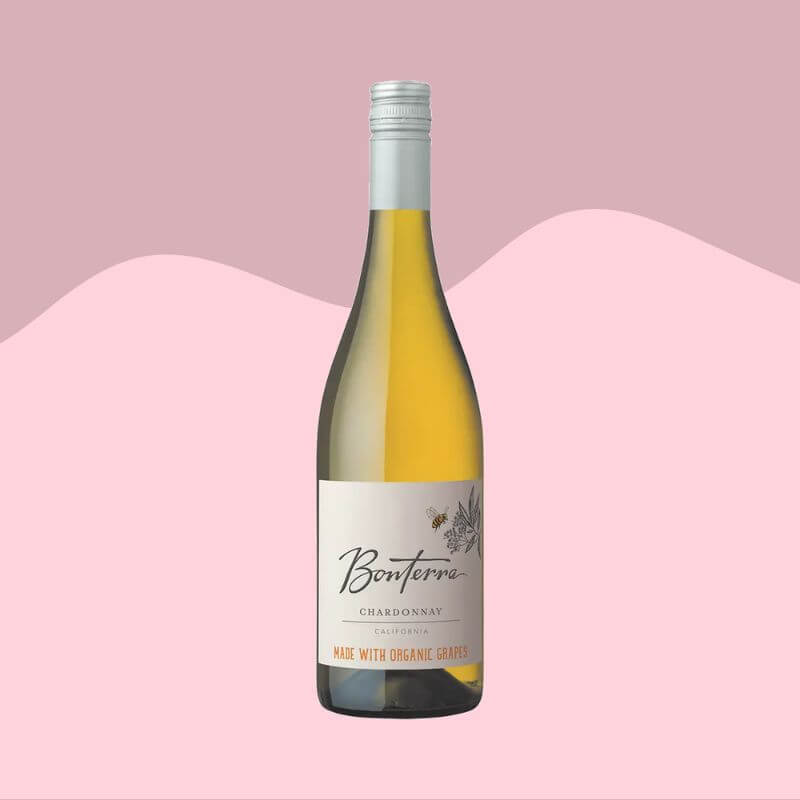 Chardonnay vintages are a great middle-ground for many wine fans because they have a bit more depth than a Grigio but aren't quite as dense as other varieties.
Bonterra produces a fantastic chardonnay right out of California. Its Californian grapes are organically farmed to produce a strong vintage that minimizes the risk of contamination with pesticides.
Taste Profile
Bonterra produces a relatively creamy chardonnay that has a buttery taste with touches of honey and almonds. Once the wine sits on the tongue, expect to detect pineapple, pear, and even lemon throughout the sip.
This more diverse and dense flavor profile makes it an excellent choice for later in the reception when the day is winding down, and everyone's ready to go home.
Who Is Best Suited to This Wine?
Wine fanatics with a long history of enjoying this drink may particularly enjoy this vintage. However, it also goes well as a meal wine because it compliments just about every food common at receptions, including meatballs and more!
So while it lacks the smokiness you may want in other wines, there are other vintages that we can suggest that more than qualify.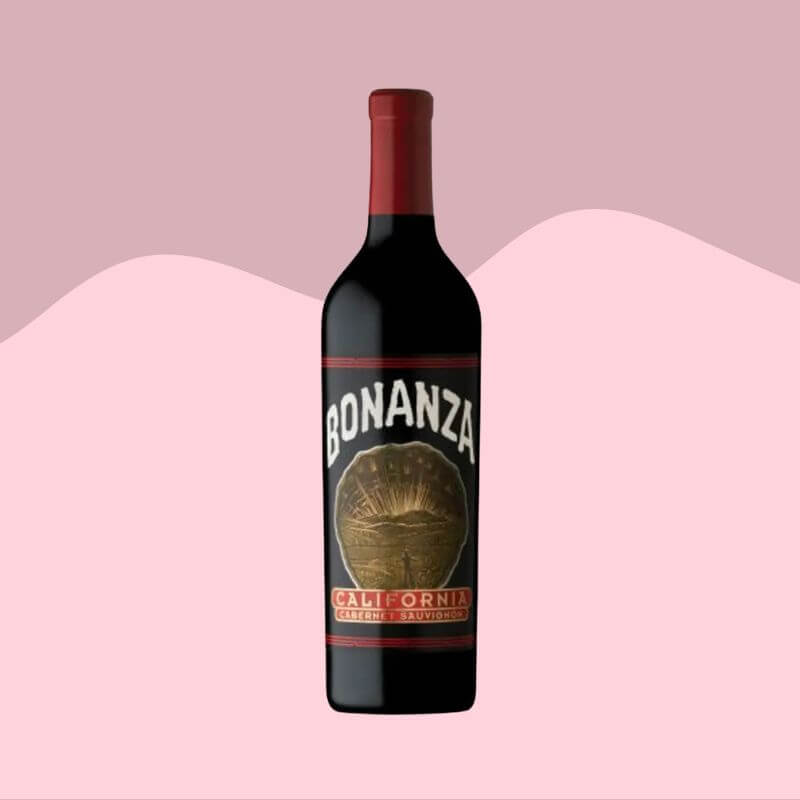 Cabernet Sauvignon is a denser red wine commonly produced throughout America, particularly in California. Bonanza produces a very respected variety out of California with a medium body, dense red color, and strong overall taste.
We strongly recommend this wine to those who want a wine that will rest easily in the stomach after a night of fun at the wedding.
Taste Profile
Bonanza uses silky tannins in their sauvignon to create a very smooth wine. It's not the kind that sits hard on the tongue or takes time to appreciate.
However, it also has a dense taste profile that includes vanilla, dark berries, currants, smoke, oats, and even toast. The lightness on the tongue makes this a subtle wine that just about anybody can easily enjoy.
Who Is Best Suited to This Wine?
Bonanza Winery is a respected winery that produces quality wines at a reasonable price. As a result, this is a good option for those with a limited budget wanting multiple vintages for their wedding.
We strongly recommend adding a little cheese and bread to each table where you serve this wine, as it helps soak up a bit of this wine's thick flavor.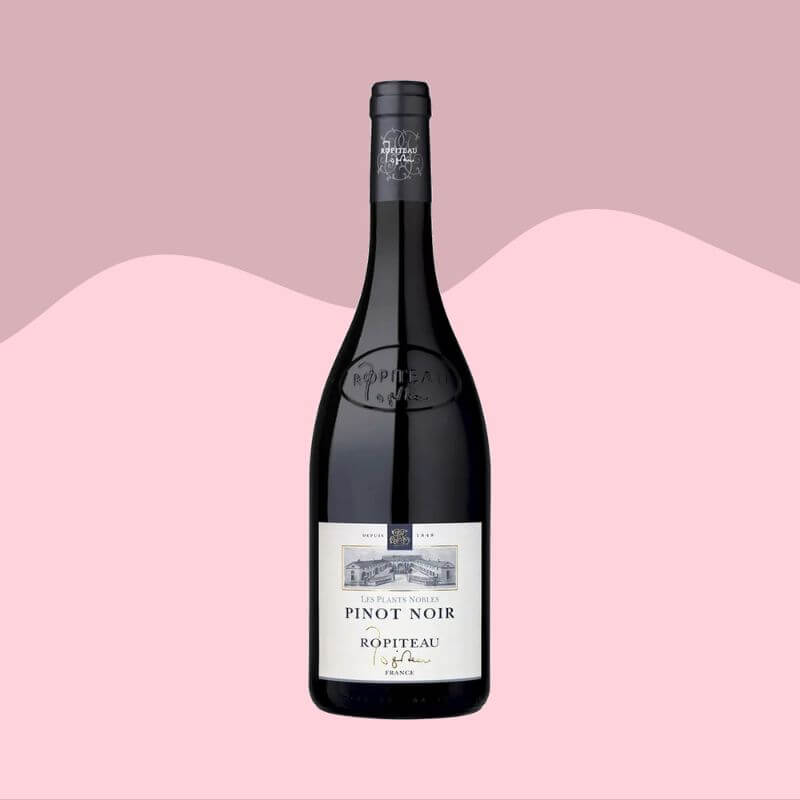 Pinot Noir is one of those wines that just about everybody can enjoy. While not incredibly sweet, it does possess several undertones and a dense flavor that should appeal to many people. Ropiteau's pinot noir is a solid choice because of its reasonable price and broader flavor.
Taste Profile
Expect a typical pinot noir taste profile, with bits of vanilla, dark berries, and even oats throughout this wine's body. Its light-medium density gives you more than enough wine body to enjoy without overpowering your taste buds.
Who Is Best Suited to This Wine?
Try this wine if you're someone with a large family who loves to drink! Its higher alcohol content matches its relatively dry overall taste. This gives the pinot noir a bit of a punch that should please just about anybody who loves wine.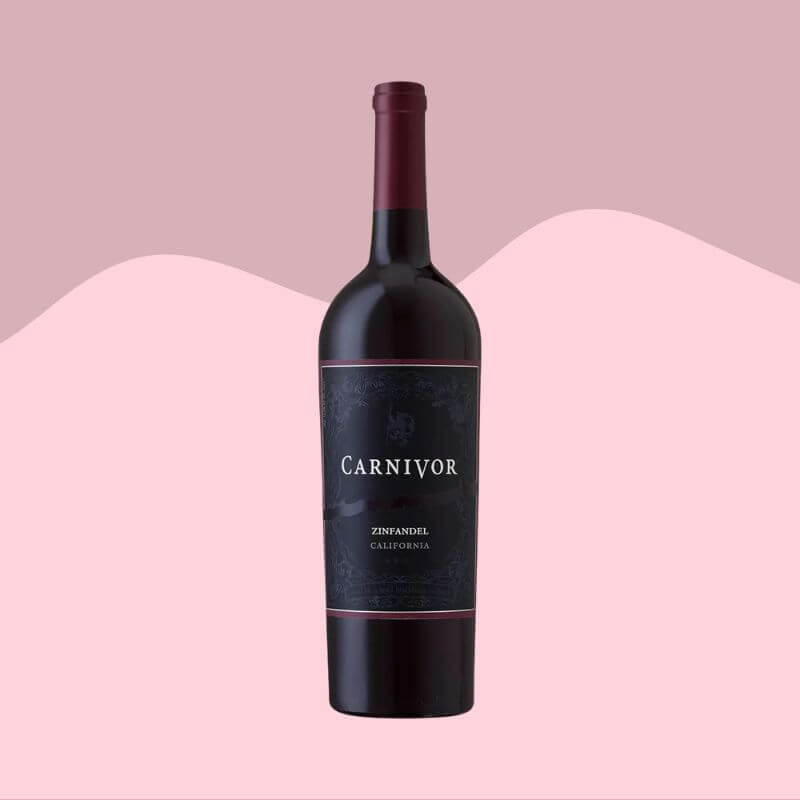 Carnivor produces some great California wines, particularly this delicious and dense zinfandel. Zins are some of the most popular wines on the market, even if they tend to fall in the "acquired taste" profile. However, you'll have more than one person wanting a glass of zin at your wedding, so help them out with this vintage!
Taste Profile
Expect cherry, jam, and blackberry flavors with this wine and lingering smokiness that adds to its depth. This wine's rich taste profile may be off-putting to light-wine fans: that's why you have more than one wine at your reception!
Who Is Best Suited to This Wine?
Zinfandel is perfect for people serving many foods at their wedding reception. It blends perfectly with beef, lamb, and poultry. The price is also more than right, which may make this an excellent cooking wine option for those planning to make big meals.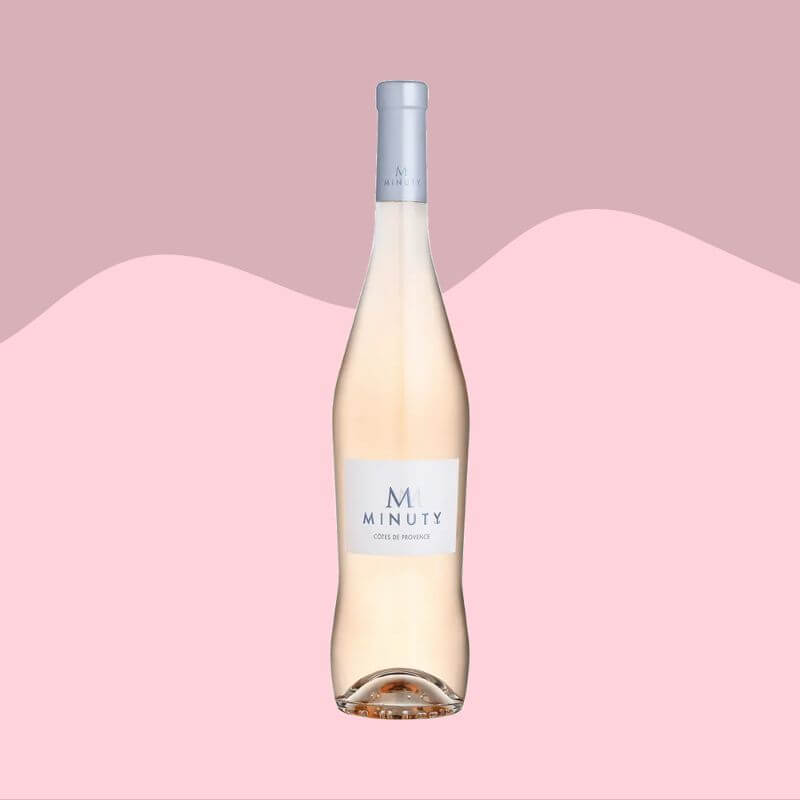 Minuty is a French winemaker in operation since 1936. They use grapes from Provence, giving their rose the sweet and rich flavor you expect from these wines. However, Minuty creates the best dessert wines for weddings due to their attention to detail and grape quality.
Taste Profile
Rose is always a reasonably sweet wine, and Minuty's is no different. Expect heavy fruit tastes like strawberry, raspberry, peach, melon, grapefruit, orange, and even apricot. Serve it with pork, shellfish, poultry, and even veggie-heavy dishes to get the best result.
Who Is Best Suited to This Wine?
A great rose is a perfect way to start and end a reception. A glass when you arrive with your partner is a perfect toast, while a night-ending drink is excellent for those long and fun receptions. Rose also goes beautifully with many meals as a light and rewarding dessert.
What red wine is best for a wedding?
Consider the overall theme and atmosphere of the event when choosing the best red wine for your wedding.
You might opt for a classic Bordeaux or Burgundy if the wedding is formal. If the occasion is more casual, you could choose a lighter-bodied red like a Beaujolais or Pinot Noir.
You'll also want to consider the time of year and the cuisine being served. For example, a full-bodied Cabernet Sauvignon would be ideal for a winter wedding, while a summertime affair calls for something fruitier like a Zinfandel or Merlot.
If you are serving a red meat entree, you will want to choose a wine that will complement the meal. For example, a Merlot or Cabernet Sauvignon would be a great pairing.
If the menu does not include a red meat entree, you can choose a lighter red wine, such as Pinot Noir.
How much wine do I need for 100 wedding guests?
Generally, you will need about four bottles of wine per table. This estimate assumes that each table will have eight people and that each person will consume about two glasses of wine during the evening.
You may need to adjust the amount of wine depending on the size of your guest list, the number of tables, and the drinking habits of your guests.
However, this number can vary depending on how long your reception is and what other drinks you'll be serving.
If you're also serving cocktails, you may want to purchase 30 percent less wine than usual. And if your reception is particularly long, consider purchasing extra bottles.
If you are still determining how much wine to purchase, keep in mind that it is always better have a few extra bottles on hand. This way, you can be sure that everyone at your wedding will have a chance to enjoy a glass or two of your favorite vintage.
Bottom Line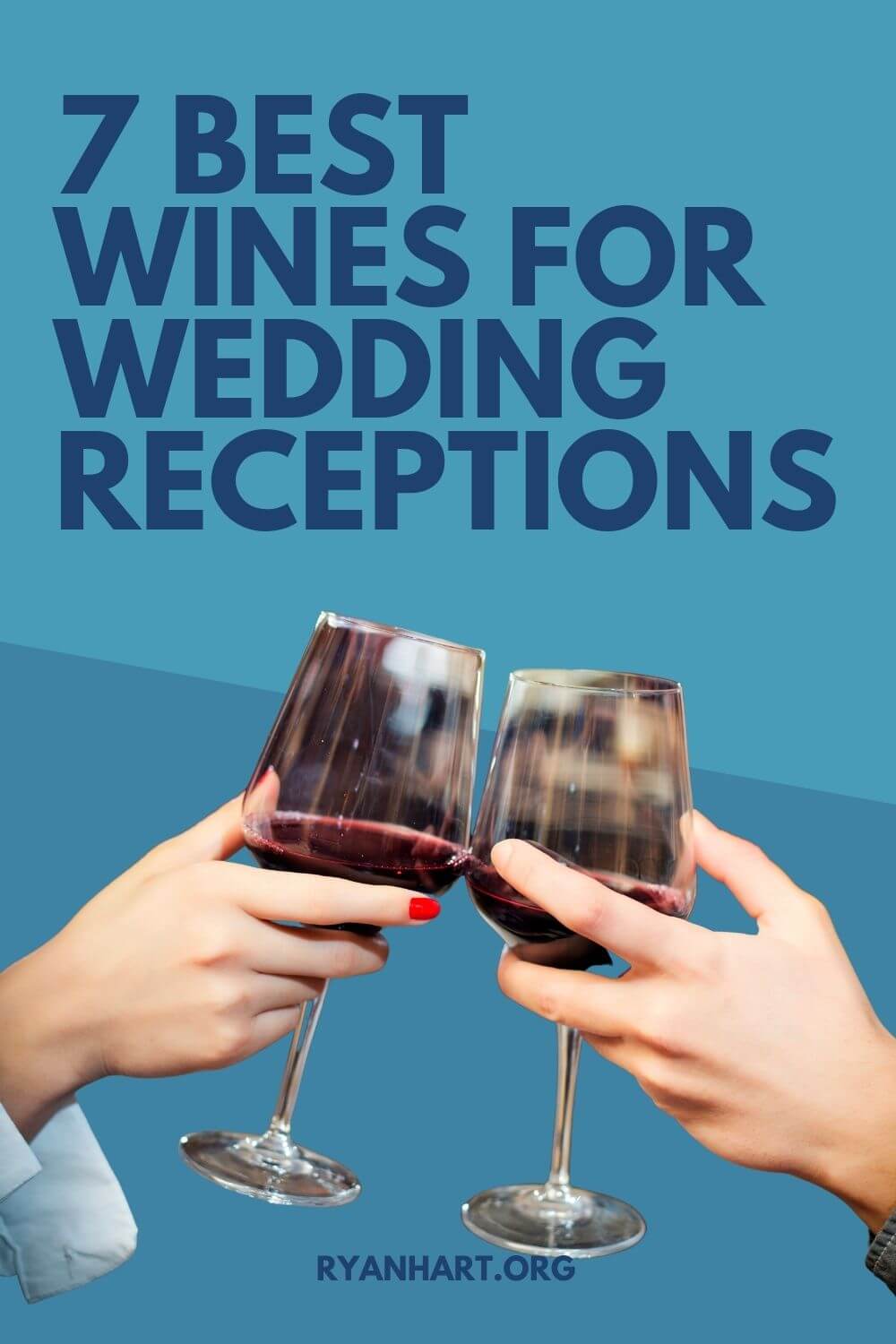 When it comes to wedding receptions, wine is always a popular choice. But with so many types of wine to choose from, how do you decide which style or brand right for your big day?
First, consider the theme and style of your wedding. A formal affair calls for a more sophisticated wine, while a lighter-bodied wine can complement a casual celebration.
Next, think about the time of day your reception will be held. A sparkling wine or Champagne is always appropriate for a midday reception, while red or white wines are better suited for an evening event.
Finally, take into account the food you'll be serving. Pairing light appetizers with white wine or rich entrees with a glass of red wine will help to create a memorable dining experience for your guests.