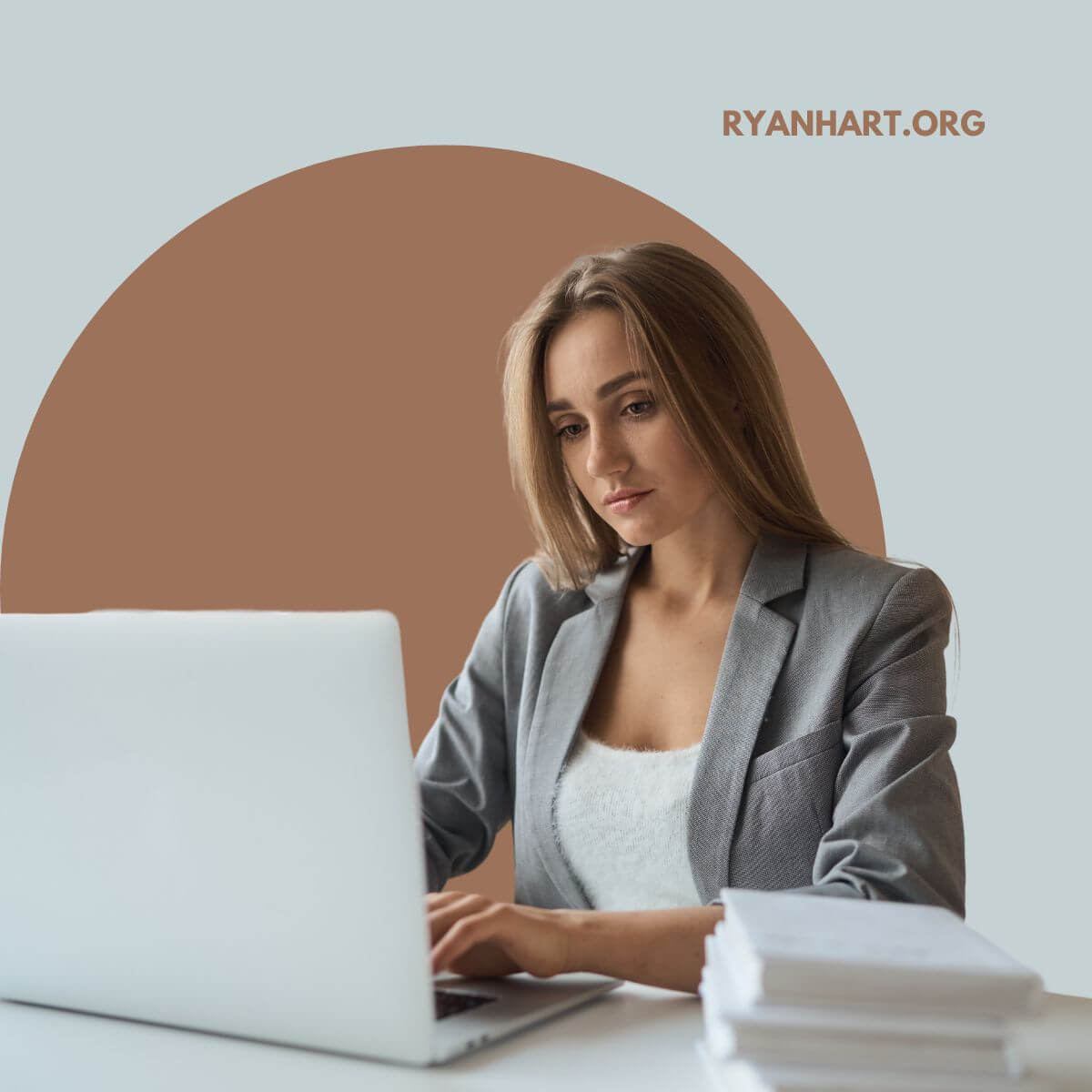 A divorce is a major life transition. Individual partners accustomed to living as part of a pair are suddenly thrust back into the single life.
To complicate matters further, those who have been out of the dating game for a while often experience strong culture shock when confronted with the many ways dating has changed in recent decades.
One of the largest shifts has been the move to online dating platforms; today, singles are far more likely to meet and interact with strangers online through social media apps and sites than they are to be introduced through friends or at social gatherings.
What Is The Best Divorced Dating App?
Today, meeting other singles is as likely to take place online over a dizzying variety of dating apps as it is to happen in a traditional social gathering. This can be daunting to those reentering the dating arena after several years.
Fortunately, several awesome dating sites for divorced singles are designed to ease this transition for divorcees and separated singles.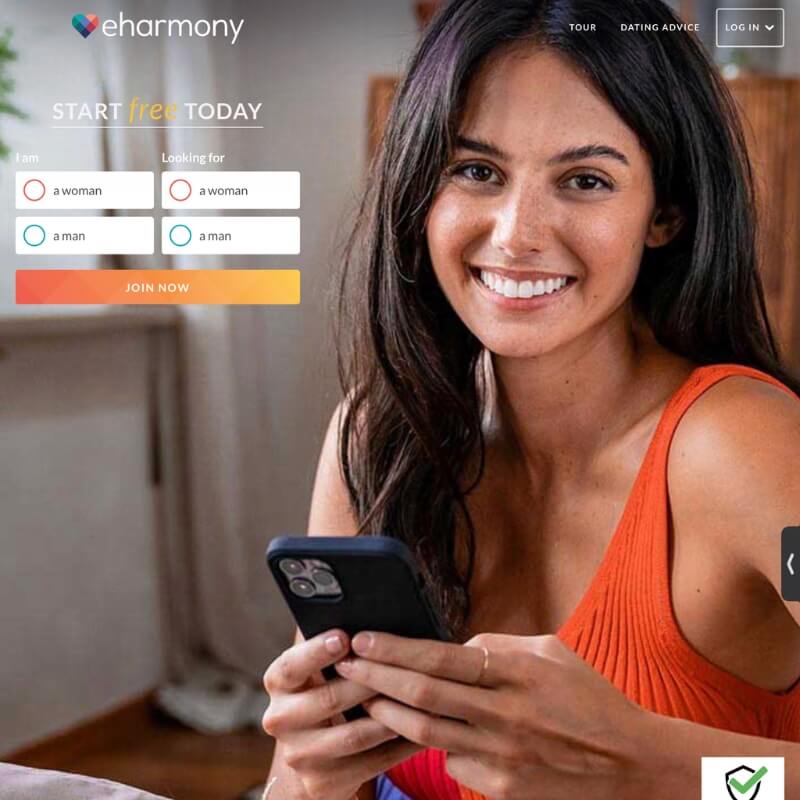 eHarmony has been a staple of the online dating world for decades. The platform's popularity stems from its detailed approach to matching singles based on users' answers to an extensive series of questions designed to determine each individual's preferences, lifestyle, and core values.
The eHarmony platform consistently ranks as the best in several dating categories. The site was ranked the #1 Trusted Dating Site by respondents in the US, UK, Canada, and Australia in 2022 and rated as having the highest quality dating pool in 2018. These accolades and others keep eHarmony at the top of the list of the most popular dating sites.
What eHarmony Does Best:
The unique matching criteria employed by eHarmony make it the perfect choice for divorced singles seeking quality over quantity in their dating life. Divorced singles can use the site's in-depth questionnaire to filter out incompatible matches and find a partner to share their lifestyle and values.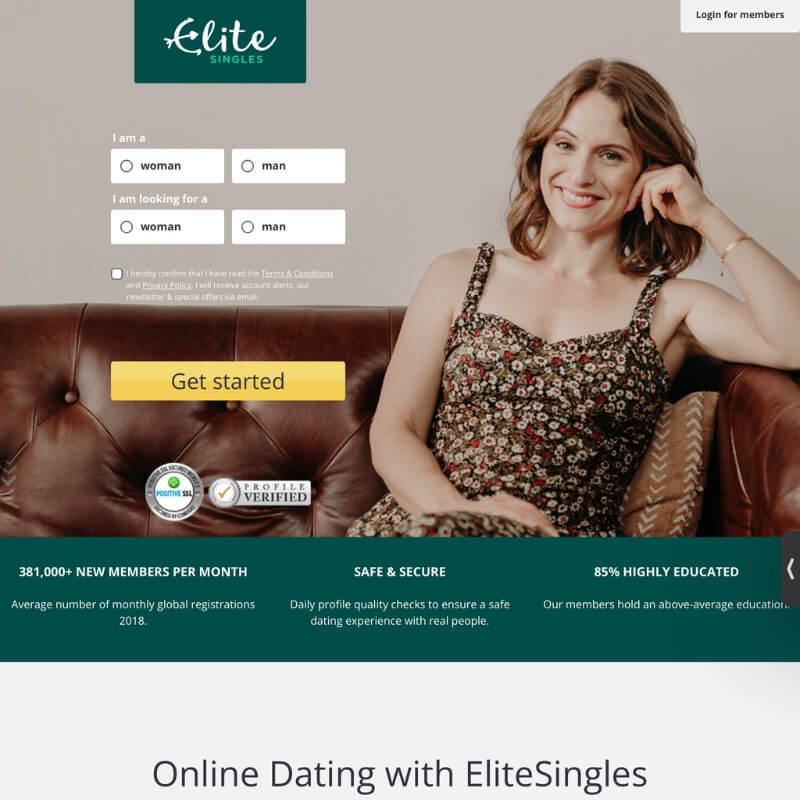 Elite Singles is specifically designed for the discerning, mature dater. Elite Singles caters to the user base seeking a long-term fulfilling relationship with a successful, intelligent partner.
The platform continuously updates its matching algorithm to ensure that users are matched with compatible, like-minded partners increasing their chances of finding a long-lasting, committed partnership.
Elite Singles boasts an impressive dating pool with more than 380,000 new users signing up to meet like-minded singles each month.
Elite Singles claims that 85% of registered users have above-average levels of education, and more than 90% are over 30 and looking for long-lasting, serious, committed relationships with other mature, educated professionals.
What Elite Singles Does Best:
Elite Singles boasts an impressive success rate thanks largely to the platform's focus on matching individuals serious about commitment. The platform caters to an educated and successful clientele making an excellent choice for divorced singles who have built a successful life and are seeking someone to share experiences with.
Silver Singles caters to singles over 50 seeking long-term, committed companionship and romance. Their app offers users a full slate of tools to help them find their perfect match, from profile creation tools to a matching algorithm and on-site communication resources.
Silver Singles uses a personality assessment tool to match users with 3 to 7 like-minded mature singles daily, ensuring that you will find your best match.
What Silver Singles Does Best:
With the recent rise in divorce among those who have been married for many decades, Silver Singles offers the perfect environment for separated singles to meet and interact with similarly aged singles who share their life experiences and interests.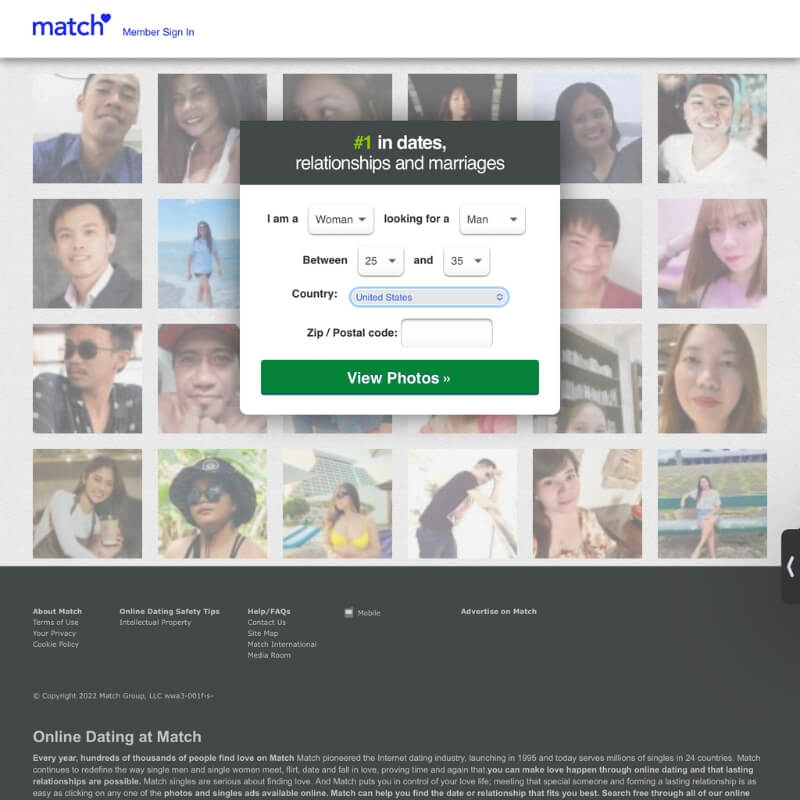 Match asserts the bold claim that the popular dating platform has led to more successful relationships and marriages than any other dating site. Match's claims are supported by the site's popularity, diverse user base, high-quality matching, and communication tools.
What Match Does Best:
Match allows users to narrow their search using detailed filter categories, helping divorced singles match with other singles who live nearby, share their religious beliefs, or have a particular racial or cultural background.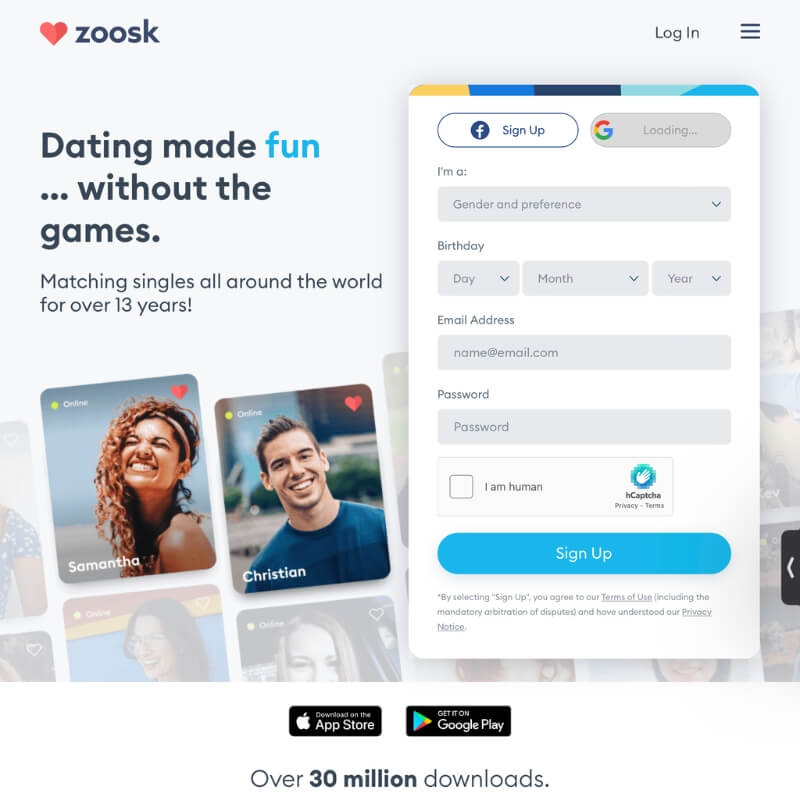 Zoosk uses a uniquely powerful matching algorithm to bring singles together based on a core set of criteria. Zoosk has been so successful at bringing people together that it has quickly spread around the world.
Zoosk is now available in more than 80 countries in a diverse format, including translation tools facilitating communication in 25 languages.
What Zoosk Does Best:
Zoosk's powerful matching algorithm matches singles based on their preferences and behaviors, suggesting a well-curated list of potential matches culled from its expansive database of worldwide users. This deep-matching ability makes Zoosk a perfect choice for divorcees seeking a partner who is an excellent match for their current lifestyle.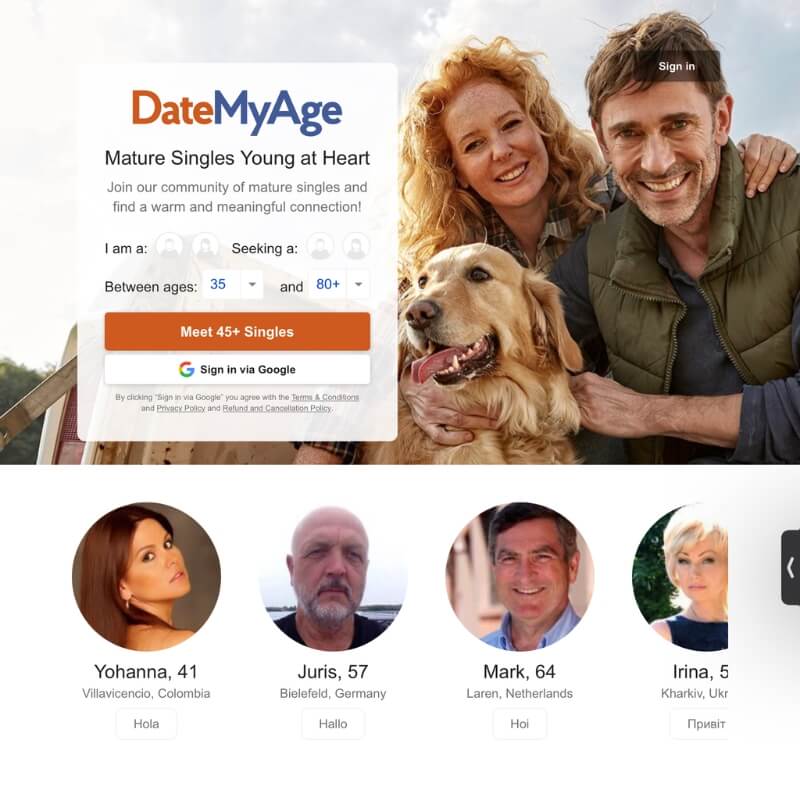 Date My Age is designed to offer singles over the age of 50 a safe and comfortable environment to meet like-minded people looking for companionship or romantic love. This unique platform provides a broad range of communication options to allow users a comfortable place to get to know one another.
What Date My Age Does Best:
Unlike most dating sites, DateMyAge caters exclusively to a more mature clientele and allows divorced singles to meet and interact with other singles in a similar stage of life.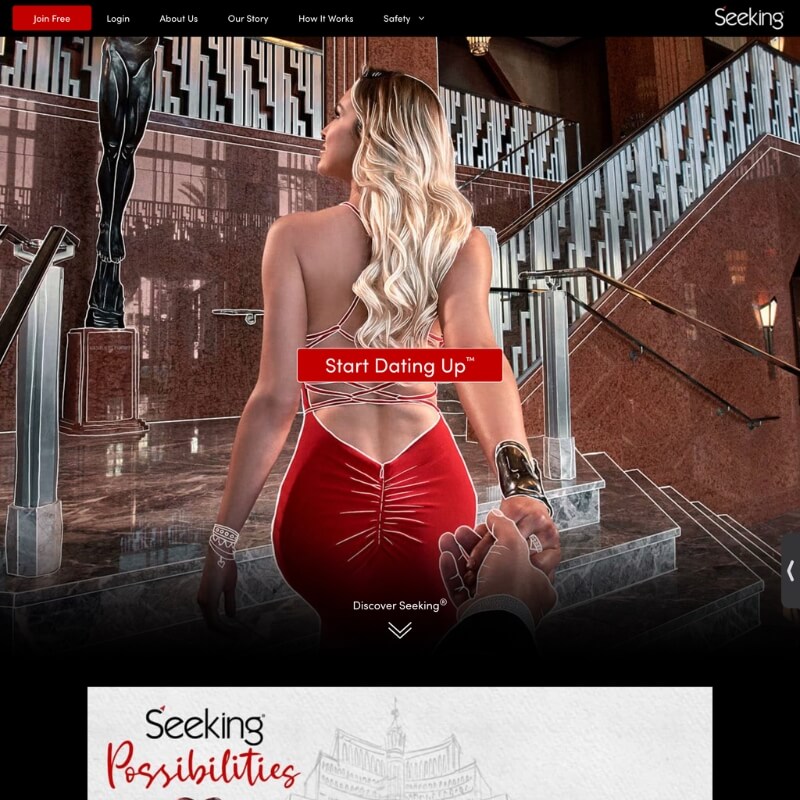 Seeking is a truly unique dating platform designed to match successful, attractive singles seeking other driven individuals aspiring to experience the finer things in life.
Seeking caters to an exclusive set of individuals who value adventure, experiences, and living life to its fullest. Seeking bills itself as the world's premier luxury dating platform and caters to a broad range of attractive, successful singles looking for love around the globe.
What Seeking Does Best:
Seeking promises users an unparalleled level of honesty and straightforward dating expectations. This makes Seeking an excellent option for successful, attractive divorced singles looking for a high-end dating experience without any games.
What is a divorced dating site?
Divorced dating sites are specialized matchmaking websites that bring local singles together looking for love or friendship.
These websites allow users to create online profiles with information such as their age, location, and interests.
They offer the ability to search through other profiles in your area to find potential matches. You can also filter searches by specific criteria such as age or interests to narrow down the list of possible results.
In most cases, dating sites feature advanced algorithms that allow two users to be matched based on their answers to private questions or compatibility assessments.
Finally, many divorced dating sites include features like chat rooms and instant messaging, allowing users to get to know one another before taking their relationship beyond the internet.
The idea behind these websites is to make it even easier and more enjoyable for divorced singles to find compatible matches and build lasting connections.
Is there a dating app for divorcees?
It can be challenging for divorcees to get back into the dating world. Luckily eHarmony is leading the charge with their app designed for those reentering the dating scene after a divorce.
The eHarmony app allows recently divorced people to meet their match by pairing them based on their lifestyle, interests, and goals.
It also gives users access to an online community where they can find advice from eHarmony's team of relationship experts and real-life stories from other divorcees on navigating their new life paths.
With eHarmony, divorcees will have all the tools they need to find friendship or love and embark on their next chapter easily.
Where can I meet divorced people?
Meeting divorced people might seem tricky, but with the help of Zoosk—one of the best online dating apps—the process can be a cinch.
With Zoosk, you can expect to meet many fellow divorced singles seeking genuine connections and meaningful relationships.
You'll want to make sure that your profile portrays yourself in an honest and positive light so that you can start engaging with those who share your outlook on life.
Should I put divorced on my dating profile?
When disclosing your divorce status on a dating profile, it's important to remember that this is an individual decision and that you don't need to answer to anyone but yourself.
Consider why you want to include it: Are you looking for a deep connection with someone who can relate? Or, are you trying to avoid wasting your— and someone else's— time if they aren't ready to date a divorced person?
Keeping in mind your intentions can help guide you to choose the best option for yourself.
Bottom Line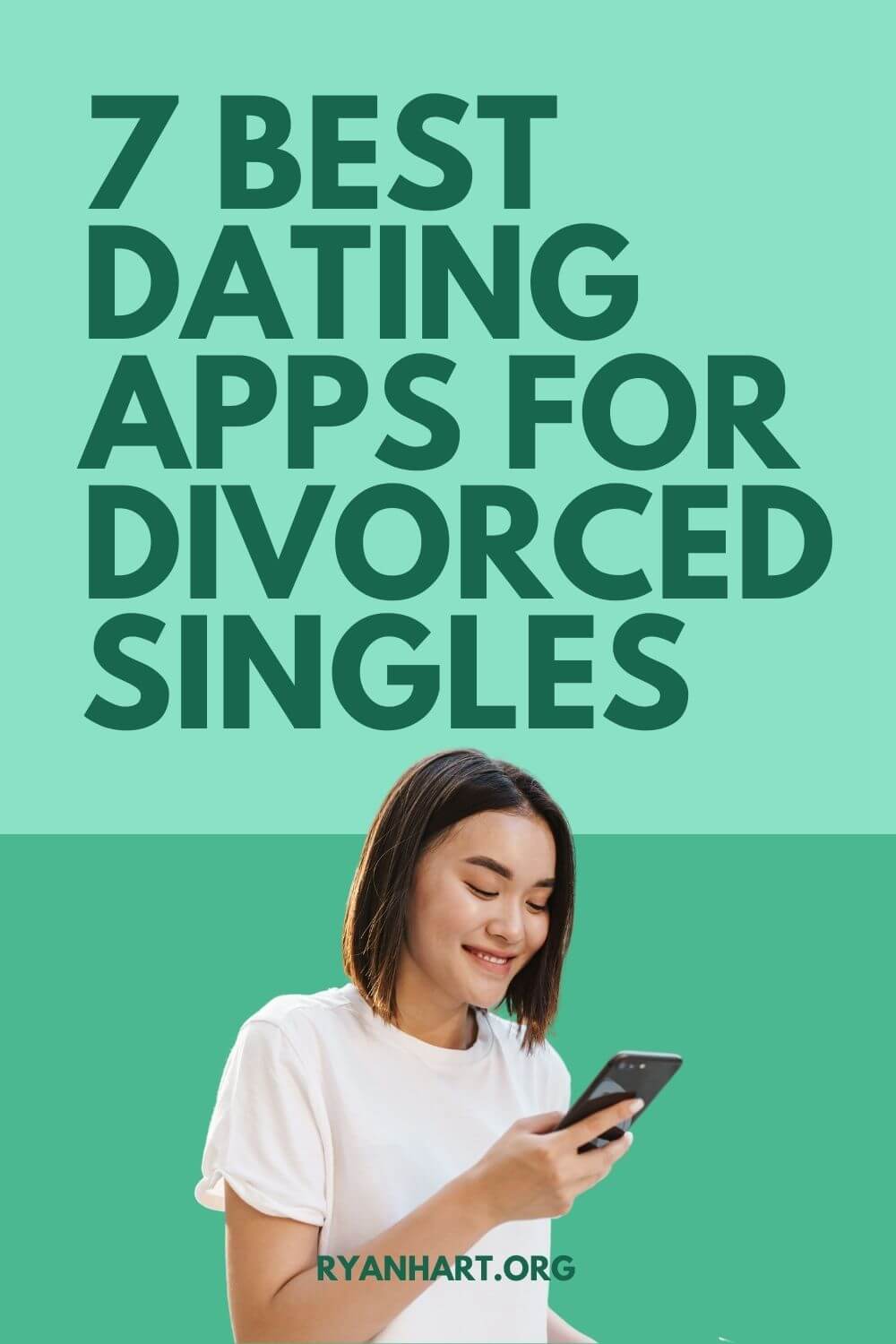 Dating apps are the perfect solution for divorced singles looking to start dating again. They offer a convenient way to meet local singles without leaving your home.
With an app, you can even find someone who lives close to you, so you can avoid any awkward moments of seeing people from your past and with whom it might not be so easy to move on.
You can also search using filters such as age, interests, or location; this narrows down the options and makes it easier for you to find someone who meets your criteria and with whom sparks will fly!
Moreover, most apps have features that enable users to quickly, easily, and safely find matches from different parts of the world. So if finding that special someone is what you're after, download a dating app today - you won't regret it!