Nowadays, it might feel like dating as a devout Catholic is an overwhelming feat—especially when it's important that you find someone with the same religious beliefs.
While traditional dating is still an option, more and more Catholics are finding love with online dating! When you know what you want in a partner, it's easy to narrow down choices before you even meet face to face.
If you're overwhelmed by the sheer number of dating apps out there, we're here to help. We've put together a list of popular Catholic dating sites and some of their features, so you can compare them with others and find something that works for you.
What is the Best Catholic Dating App?
While every dating app is a little different, a few stand out amongst the rest. Here are some of our favorite sites: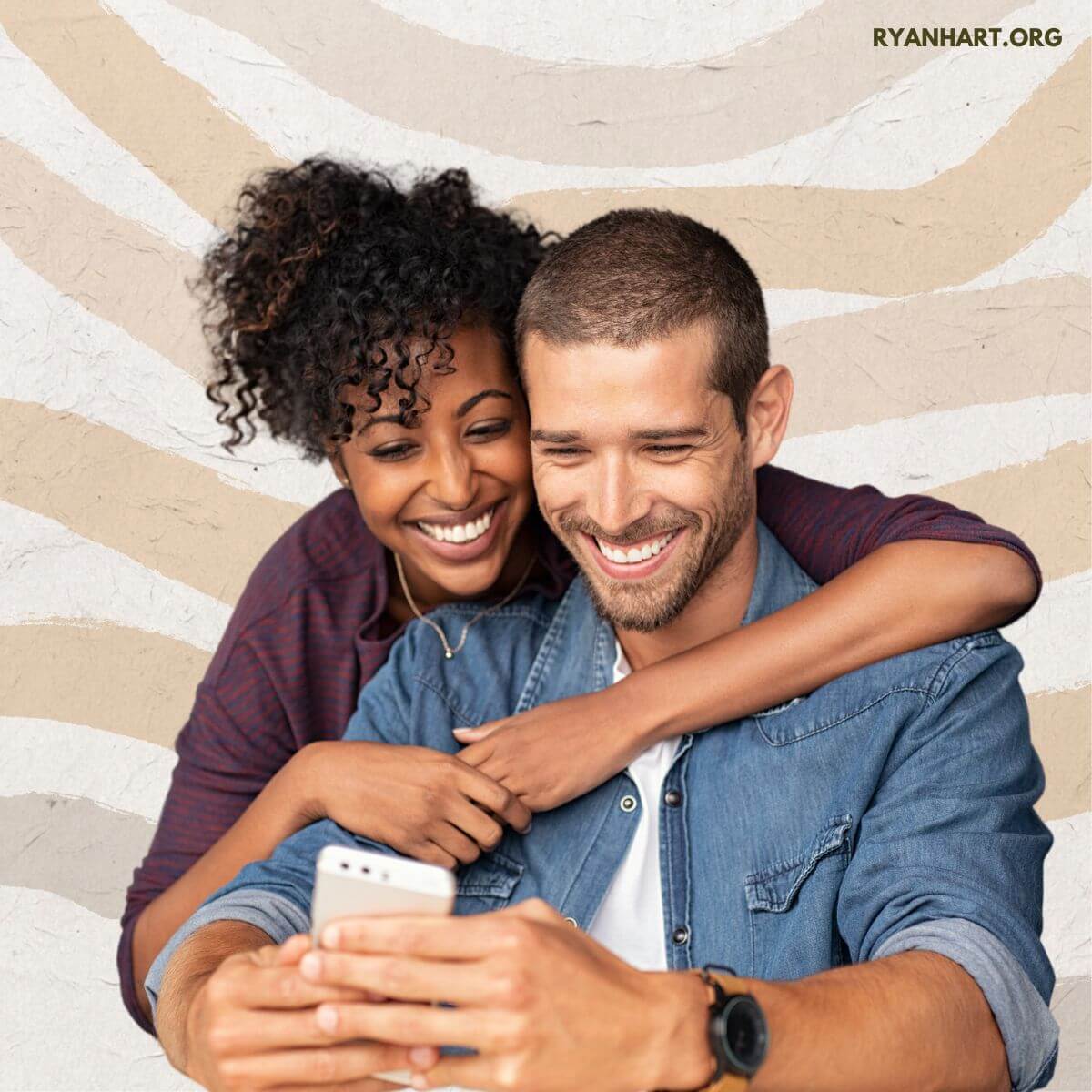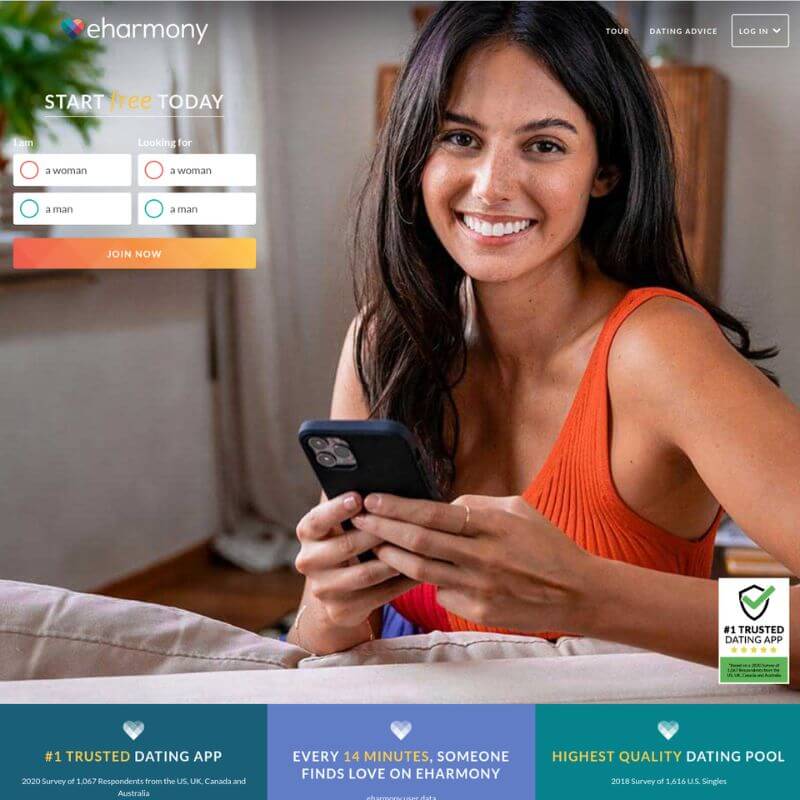 eHarmony is the #1 trusted dating site for people looking for marital relationships, so you won't find people looking for quick relationships with no depth.
eHarmony is extremely thorough when it comes to both verifying identities and matching users with serious daters. After taking their more than 100-question personality quiz, you'll be matched with similar individuals whose personalities and Catholic values align with yours.
The price for eHarmony starts at $35.90 per month, and they offer a free trial. You may find yourself amongst the over 2 million users who have found their happily-ever-after using eHarmony.
What eHarmony does best:
It's incredibly user-friendly and even features a free blog where you can get advice on how to have successful and happy relationships. eHarmony boasts being above industry standards, which means you can feel confident knowing that they'll help you make the right choice.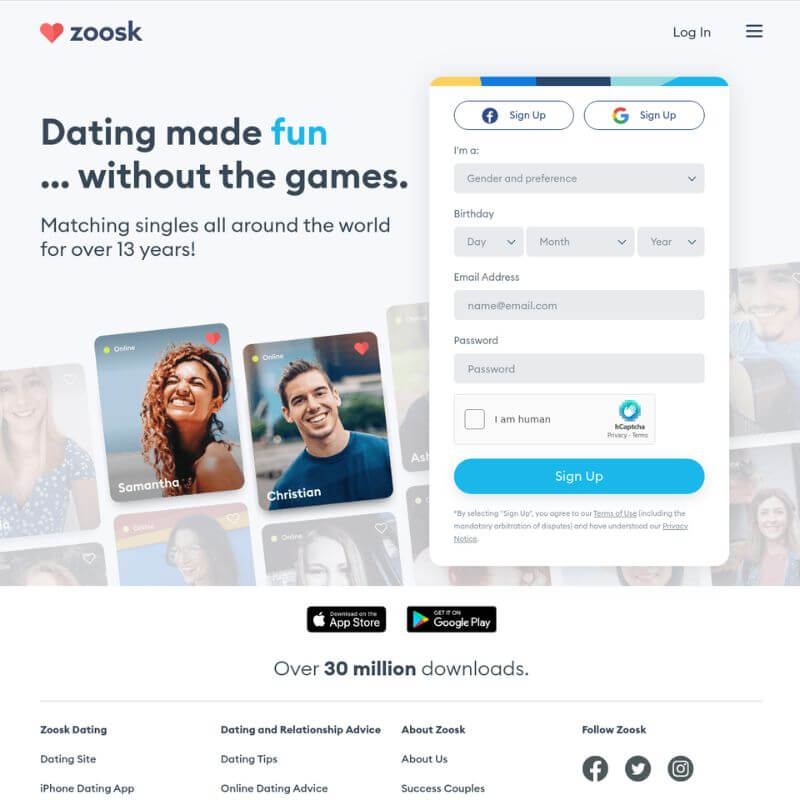 Zoosk uses advanced matchmaking technology to match you with users via an algorithm based on the people you interact with. Using this data, they can more accurately match you with users you will be compatible with.
Zoosk is easy to understand, well-known, and home to millions of users worldwide. And there are so many ways to go about finding that special someone! Their classic search narrows down users by criteria that you hand-pick, and then you can go through your possible matches and decide who to interact with.
Additionally, they use their interaction algorithm, an "Online Now" feature that allows you to browse possible matches who are currently online, and a feature called SmartPick, which sends users daily possible matches based on compatibility.
What Zoosk does best:
The carousel shows you profiles that Zoosk thinks you might be interested in, and you can swipe through users you're interested in and exchange "crushes" with those you want to talk to.
If you're looking for a more unique and fun dating app, Zoosk might be your site.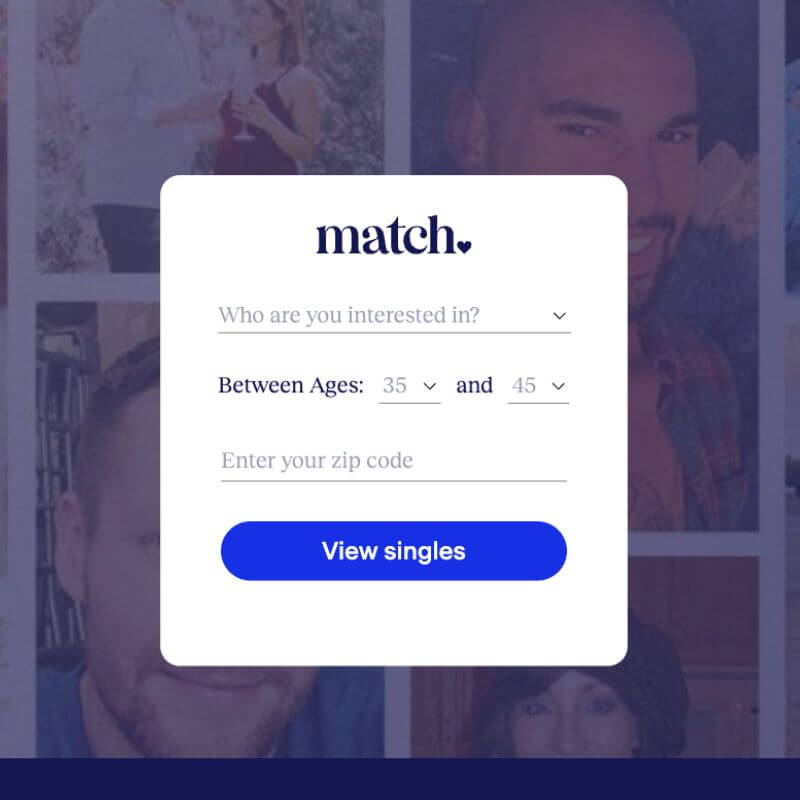 Being one of the first online dating sites ever to be created, Match has become the template for online matchmaking. Once you create your profile and verify your identity, you can search through over 2 million members using filters and preferences.
If you're looking for a more traditional approach to finding Catholic singles, Match.com is the site for you. It's incredibly straightforward, which takes all of the guesswork out of setting up your profile and interacting with potential matches.
What Match.com does best:
Many people enjoy Match.com because they can get to know a lot about a person before they even talk to them and see all of a user's photos without having to have a premium account.
Match.com is a titan in the online dating world, and they're waiting to help you find your special someone.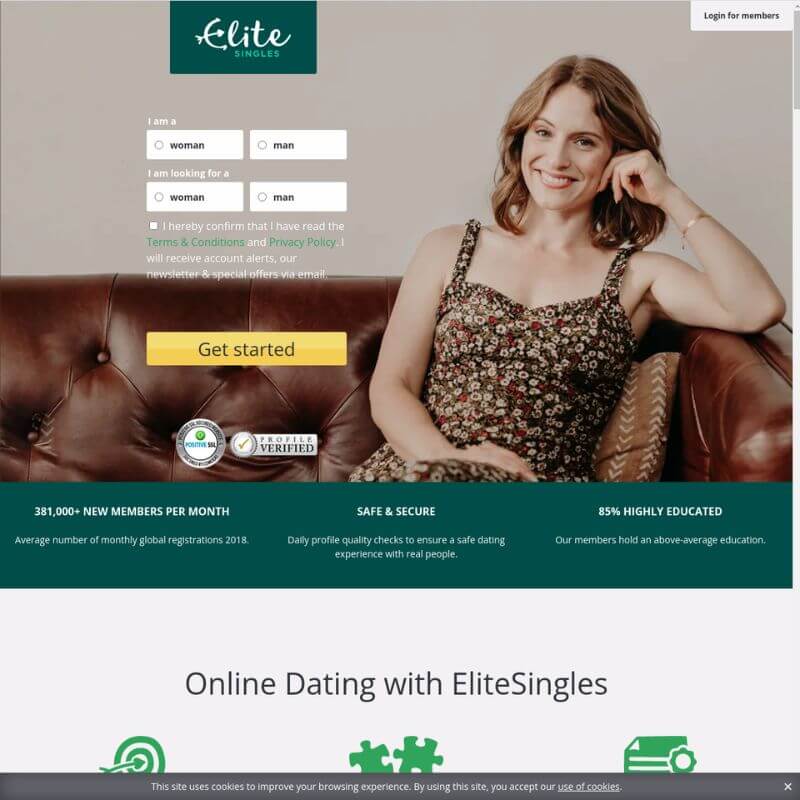 You're a mature professional looking for a partner who understands life past the " adulting " stage. You're looking for someone of a similar mindset with similar values. Elite Singles might be the right dating site for you.
EliteSingles knows your goal is to find a romantic relationship but also understands that financial success and educational background are important factors in a partnership. For people who are financially stable and highly educated, dating others of a similar financial and educational background can be important.
Whether you're looking for your second marriage or are over 30 and finally ready to settle down, EliteSingles can help you find long-lasting love. Elite narrows down your list of potential matches to find people with whom they believe you will be most compatible.
What EliteSingles does best:
The pool of users paired with the exclusivity of EliteSingles makes it highly appealing to those who are wary of scammers but still want to dip into the online dating world to find compatible Catholic professionals whose interests align with theirs.
Endorsed by Catholic leadership, Catholic Match is currently the largest and most trusted Catholic dating site. With a sizable pool of Catholic singles, you're more likely to find someone whose faith and goals align with your own.
Similar to the thorough methods of eHarmony, Catholic Match asks extremely specific questions about your lifestyle and preferences—with the added bonus of faith-specific questions as well.
Catholic Match understands the importance of faith in a relationship, and they do the work to filter out those who aren't a good fit so that its users don't have to. In addition to having a large Catholic population all over the country, it is also straightforward to use the app and very affordable. You can even view potential matches with a free account!
What Catholic Match does best:
If your Catholic faith is one of the essential qualities when looking for someone you can spend the rest of your life with, you might find just what you're looking for at Catholic Match.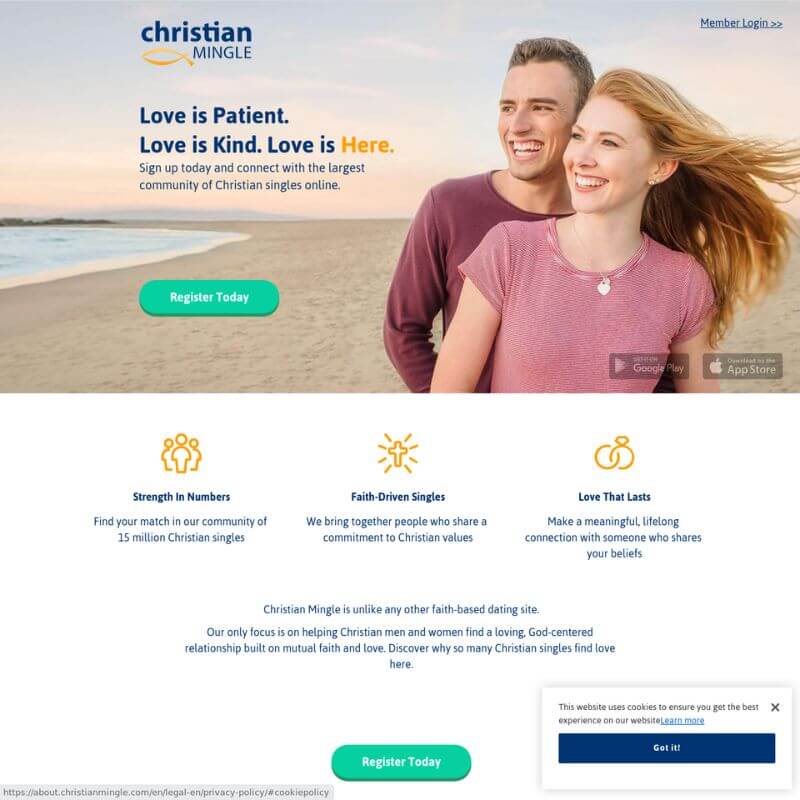 If you are a faith-driven single looking for a lasting relationship, there's a great chance that Christian Mingle—one of the world's largest Christian dating sites — has what (and who) you're looking for.
Whether you're a devout Catholic looking for someone who strictly follows their faith the way you do, or you're more casually religious and just looking for someone with like-minded values, you'll love Christian Mingle.
This site is regarded as the #1 Christian dating site for a good reason. The profile setup is straightforward, the verification process keeps spammers and scammers off the website, and you can talk to premium users without having a premium account.
Although the population isn't strictly Catholic, with over 15 million users, there are still plenty of Catholic profiles to view.
What Christian Mingle does best:
With a large user base, an informative profile for each user, and the ability to control more of your interactions without a membership than any other Christian dating site, Christian Mingle has earned its spot as the top faith-based dating site available today.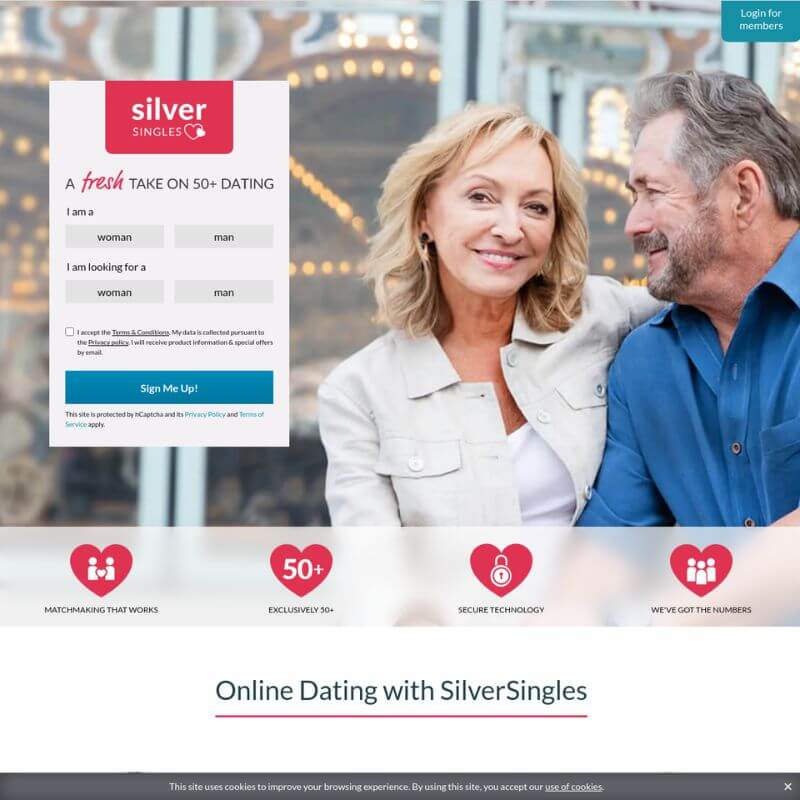 Exclusively for singles over 50, Silver Singles helps its users find love and companionship without the hassle of having to sift through younger users.
Even if you're not particularly tech-savvy, Silver Singles is a wonderful dating site for users over 50 years old. Part of the search parameters is the ability to narrow down potential matches by religious preference—making it easier to find users with a common faith.
Using an in-depth matchmaking questionnaire and personality test, Silver Singles is dedicated to finding the right match for you. And if you don't agree with the results of your personality test—for example, if it marks you as "outgoing" when you're more reserved—their customer service is fantastic and will work with you to set things straight.
What Silver Singles does best:
Silver Singles is dedicated 100% to users over 50, which means you can feel comfortable knowing you're in a space where you will be accepted and understood by people like you.
How do I meet a Catholic girl?
There are a few ways to meet Catholic girls, depending on your circumstances. For example, if you go to a Catholic university or belong to a Catholic prayer group, you may have the opportunity to meet girls through these activities.
Another option is to attend a Catholic church service and talk with someone afterward. You can also look for online dating websites that cater to Catholics.
However, remember that it is essential to be respectful and considerate when approaching someone about their religion. Ultimately, the best way to meet a Catholic girl is to be yourself and let her get to know you as a person.
What is allowed in Catholic dating?
While the specifics of Catholic dating can vary according to individual interpretation, there are some general guidelines that many Catholics agree on.
For example, most Catholics believe that premarital sex is a sin, so many choose to abstain from sexual activity until marriage. However, many also think it is essential to date to find a potential spouse rather than simply for recreation or companionship.
Additionally, Catholics typically place a high value on chastity and fidelity, so many dating couples will refrain from becoming sexually involved with other people.
While there is no one-size-fits-all approach to Catholic dating, these principles provide a foundation upon which many Catholics build their relationships.
Is eHarmony a Catholic dating site?
eHarmony is a dating site for singles looking for serious, long-term relationships.
While the site is open to members of all faiths, it features many Catholic singles and is one of the best dating sites for Catholics looking for a committed relationship.
The app uses a sophisticated algorithm to match users with potential partners, and its extensive questionnaire ensures that members only see highly compatible matches.
In addition, eHarmony offers a range of resources and advice to help members build strong relationships. For Catholic singles who are serious about finding a lasting partner, eHarmony is an ideal choice.
Is Bumble good for Catholics?
Bumble is a dating app that works similarly to Tinder - you swipe left or right on potential matches, and if both parties swipe right, you're matched and can message each other.
However, on Bumble, only women can start conversations with men. While this twist in online dating might be an empowering feature for women, it's not so great for Catholics.
First, Bumble is geared towards hookups and casual dating, so it's not the best place to find a serious relationship.
Additionally, matches expire after 24 hours if you don't message each other, which isn't ideal for busy people who might not have time to check the app regularly.
Ultimately, Bumble isn't a good option for Catholics looking for a serious relationship.
Bottom Line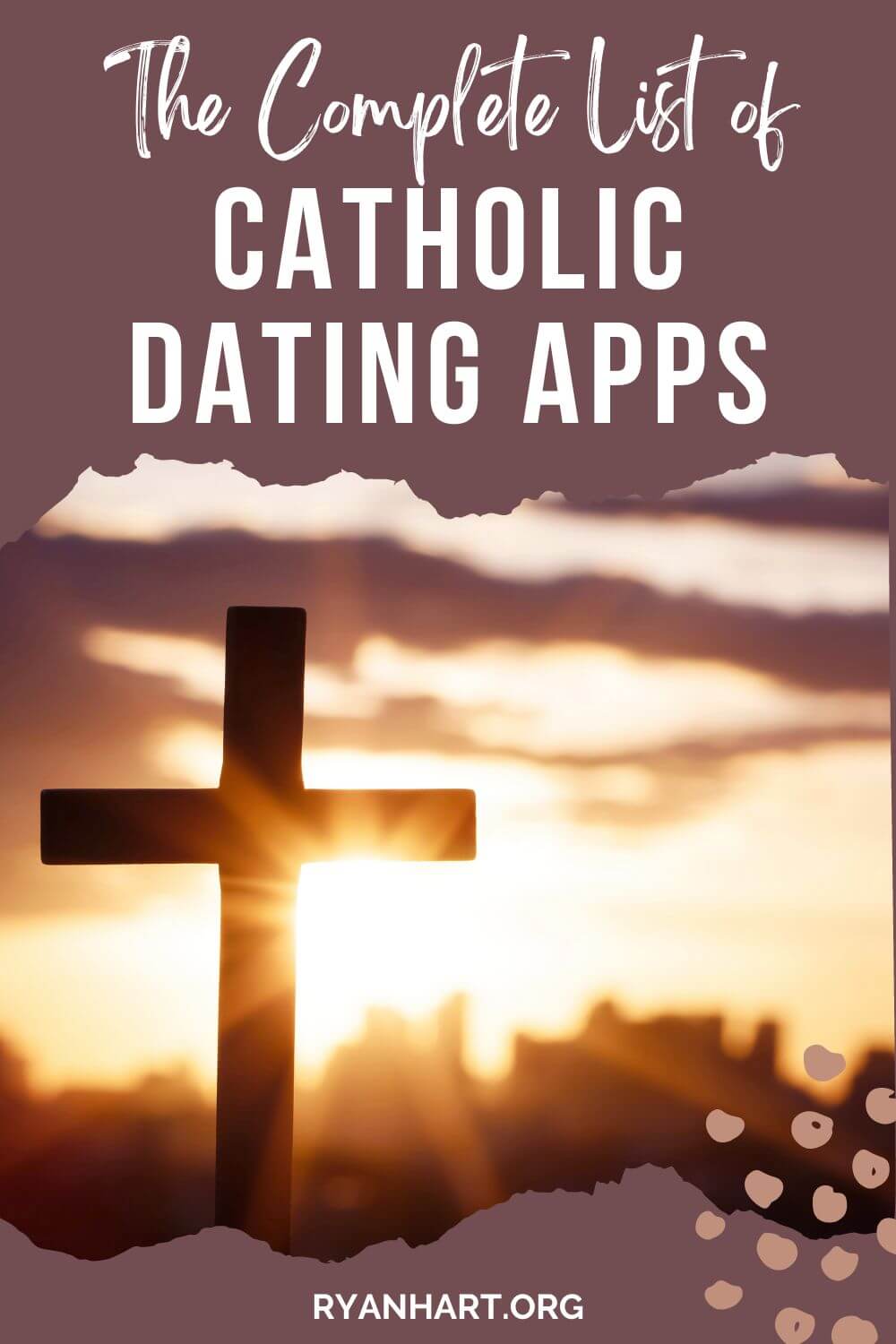 In a world where meeting potential partners has become increasingly more complex, dating sites offer a convenient and effective way to find love. For Catholic singles, dating sites can be a great way to find a match.
On most dating sites, you can search for other users by location, age, and interests. Filtering your matches makes it easy to find someone who shares your values and is looking for the same things in a relationship.
In addition, dating sites offer a safe and secure environment to meet new people. As a result, you can feel comfortable and confident when meeting new people online.