If you are planning an elopement in Colorado, these photographers specialize in elopements, including ones out in the wilds of the Rocky Mountains.
If you're wondering how to make your elopement come together, read on to learn about the best elopement photographers for you.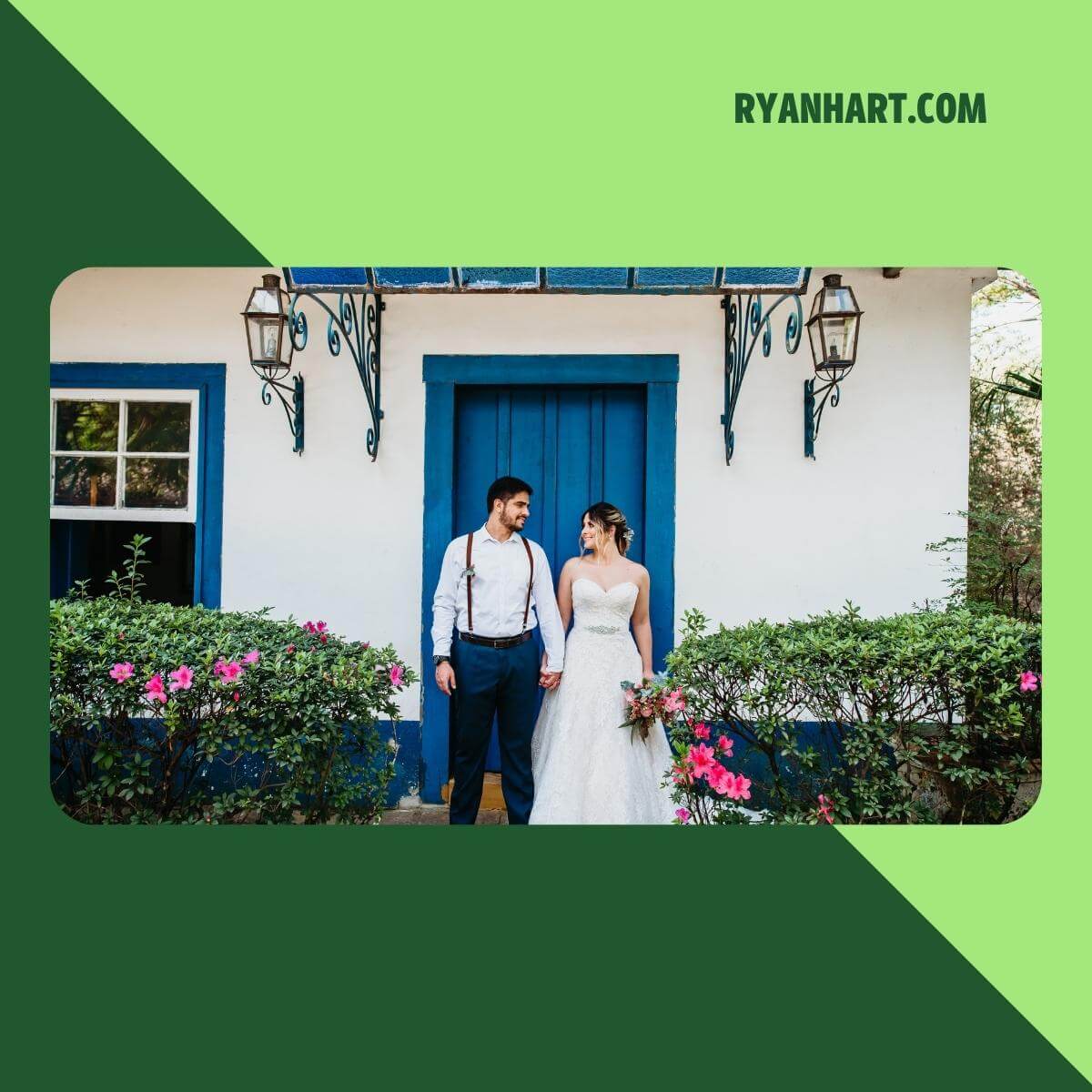 Who is The Best Elopement Photographer in Colorado?
When it comes to choosing an elopement photographer, it's not that different from choosing a photographer for a traditional wedding. You'll need to compare photographers to see whose style you like.
Many of these photographers prioritize going out in nature to celebrate elopements or micro weddings, so be sure to ask them if they can go to the spot you have in mind. They may even suggest the perfect space if you're unsure where to go!
To learn more about the best Colorado elopement photographers, check out our helpful guide below: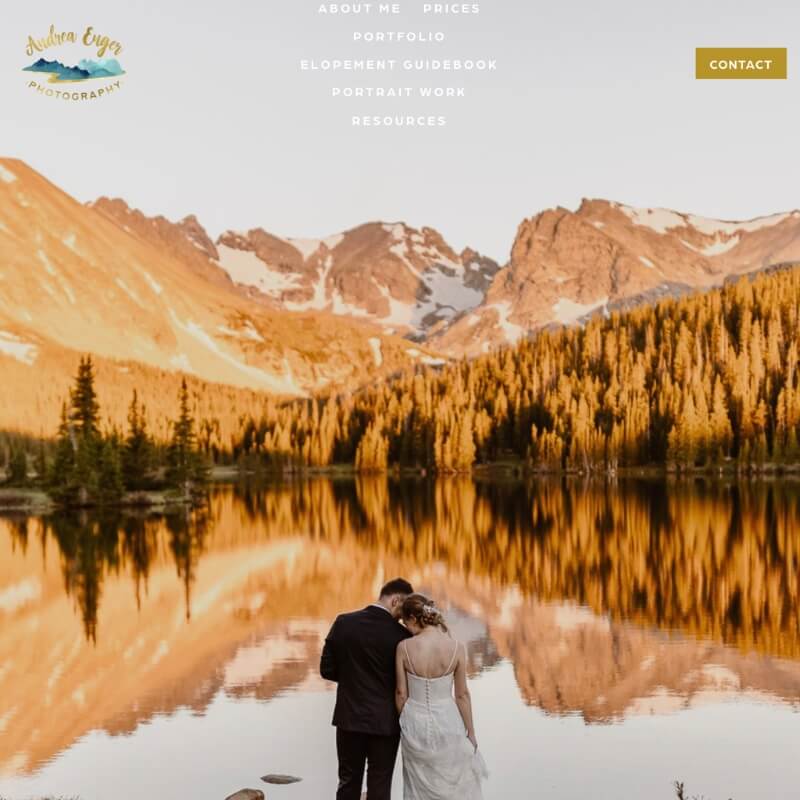 Andrea Enger Photography is a Denver-based photographer specializing in elopements and micro weddings.
Once a traditional wedding photographer, she switched to elopements when she realized they tended to be the most meaningful and heartfelt celebrations she photographed.
With a decade of experience, Andrea is highly familiar with the best places in Colorado, the American Southwest, and her native Chile for capturing beautiful photos for your small big day.
Her philosophy is all about keeping things simple, natural, and authentic to make your wedding day special, even if it's just the two of you.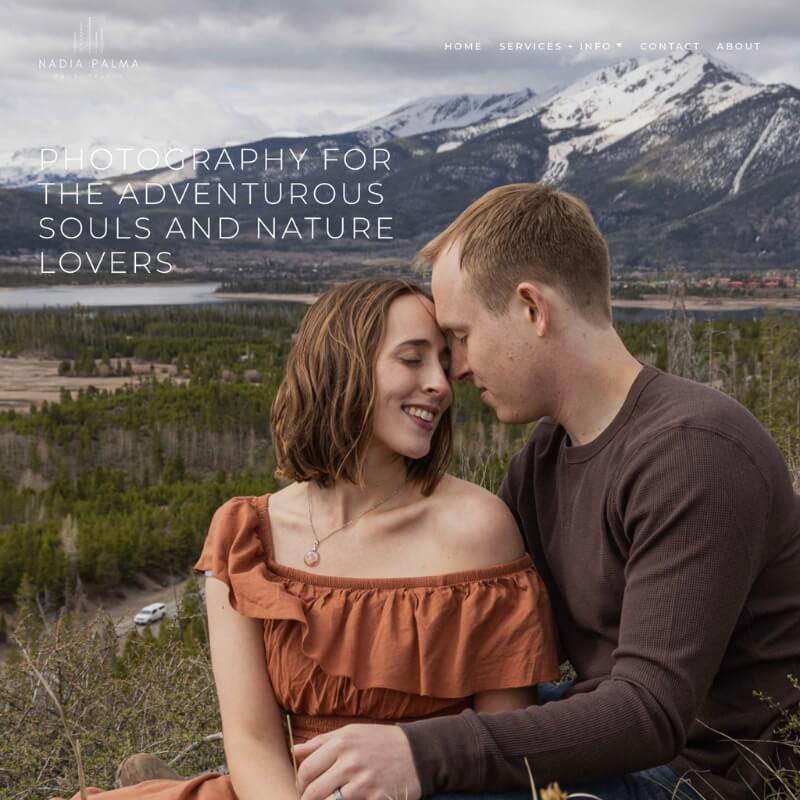 Nadia Palma Photography is a photographer based in Breckenridge, Colorado.
This town, located at the foot of the Rocky Mountains, is a haven for nature lovers. Nadia uses the natural surroundings as the perfect setting for her photographs, styling herself as a photographer for "adventurous souls and nature lovers".
Though she does many types of photo sessions, she specializes in outdoor elopements and intimate weddings in your choice of venue. If that means taking a mountain hike before capturing your wedding day, Nadia is up for that, too!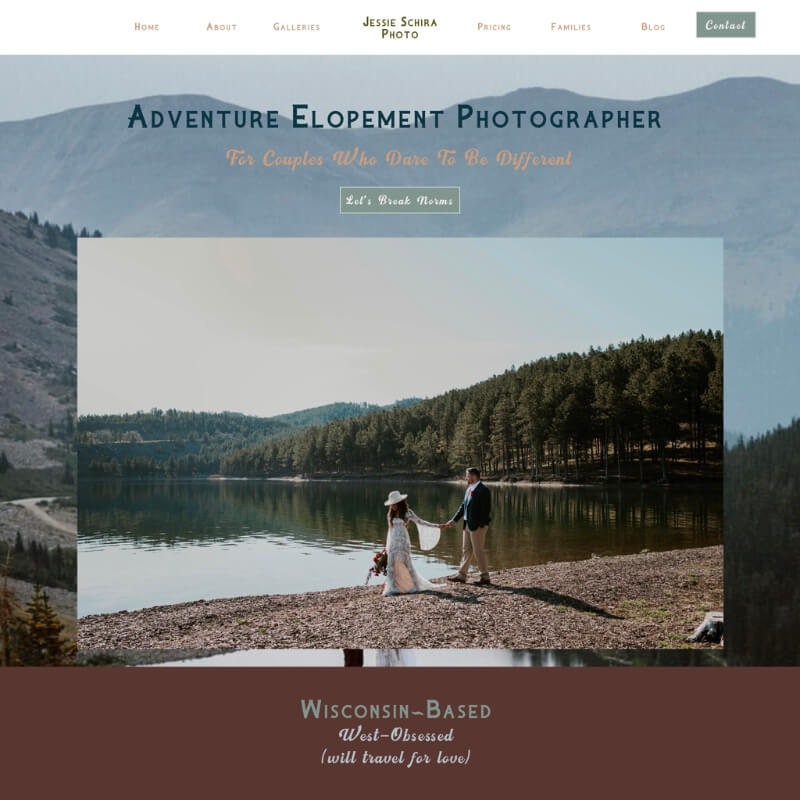 Jessie Schira Photo stylizes herself as an adventure elopement photographer for "couples who dare to be different." Based in Colorado, she travels around the United States photographing outdoor weddings with a particular focus on micro weddings and elopements.
Her services prioritize what makes you and your partner special without the external stresses of planning a huge wedding. With many years of experience, she can also recommend some of the best and most beautiful spots to exchange your vows in Colorado.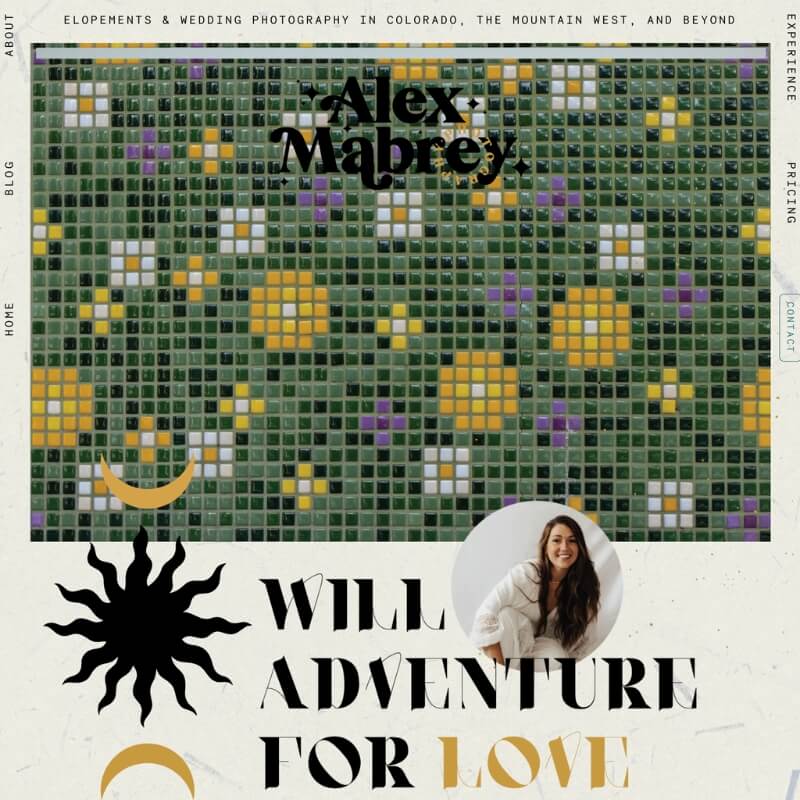 Alex Mabrey is a Colorado-based photographer whose goal is to help couples celebrate their wedding day the way they want to — not the way their families do. Whether that means eloping or trekking up the mountains to exchange vows in front of only your closest friends, she is ready to help make your vision a reality.
Although she is based in Colorado, Alex photographs elopements all over the West. With many years of experience, she can also recommend venues, vendors, and beautiful spaces (as remote as you want) for your wedding day.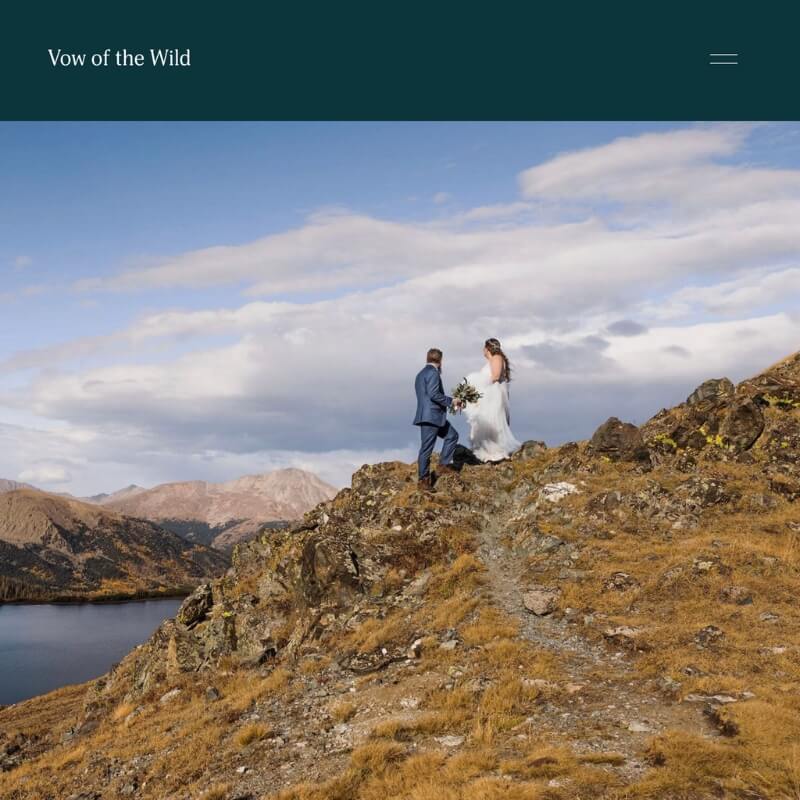 Vow of the Wild is an elopement photography business run by couple Lisa and Alex. After celebrating their own elopement, they turned their talents to helping others celebrate their own special day — no matter how small or non-traditional.
In addition to being highly familiar with the ins and outs of planning an elopement and knowing the best spots around Colorado, Lisa and Alex's business is inclusive to all couples and dedicated to leaving no trace.
If you are looking for a photographer/videographer for a truly out-of-the-box wedding day, Vow of The Wild is the perfect choice.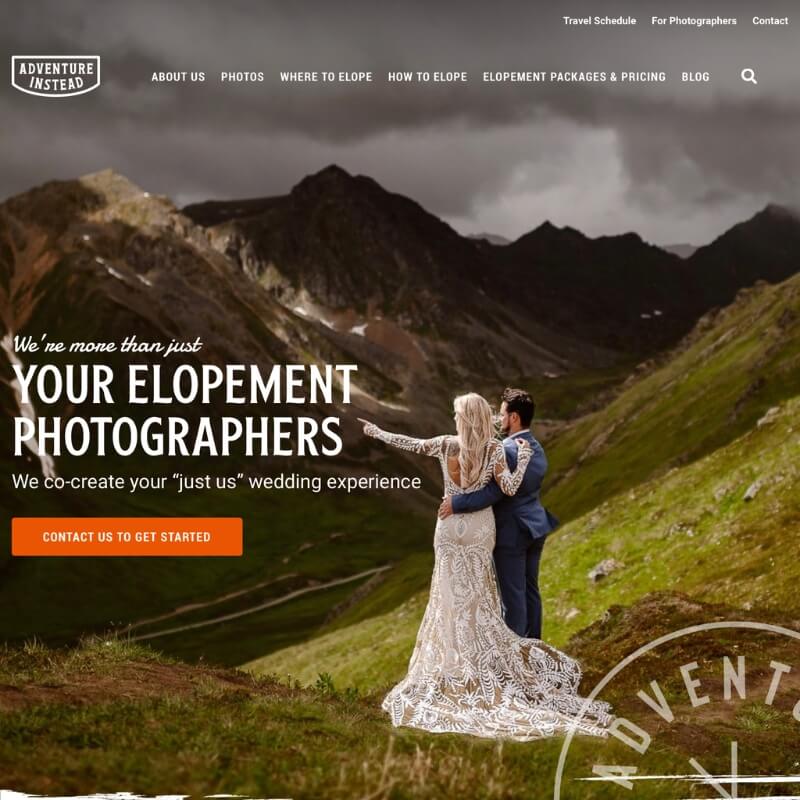 Anyone who has ever planned a traditional wedding knows what a stressful experience it can be. Adventure Instead is a photography service that aims to take the stress out of your wedding day by structuring it around your unique preferences for your big — or small — day.
They offer their photography services not just in Colorado, but around the American West and even Hawaii and Alaska. Adventure Instead has three photographers, each with unique specialties and experience.
They will help you craft your perfect day in the right spot, no matter where that might be.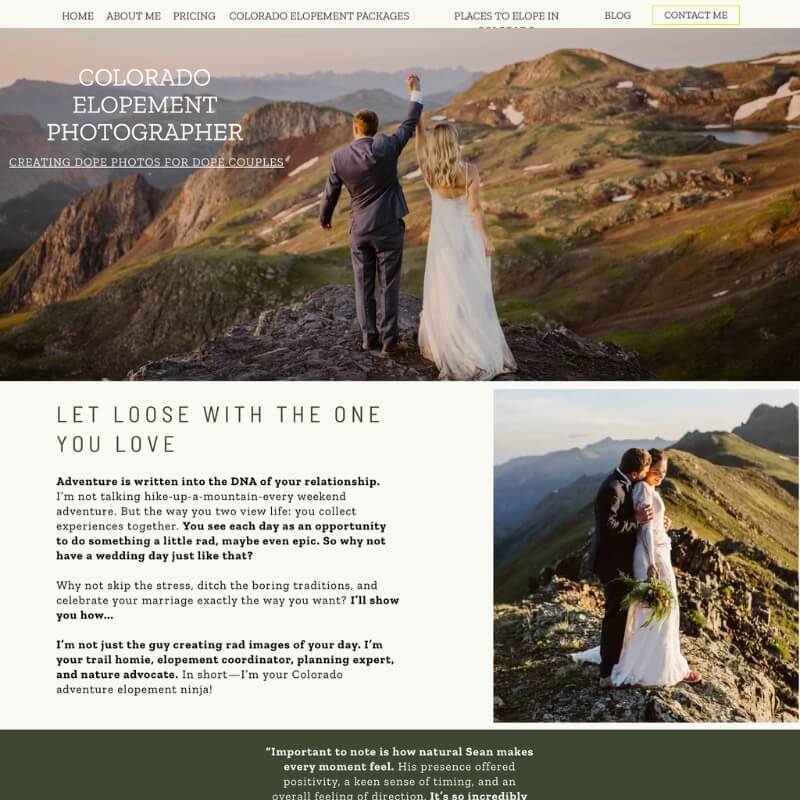 Vows and Peaks is run by photographer Sean Oblizalo, a former landscape photographer who fell in love with the Colorado scenery.
After eloping with his wife, he turned his focus to elopements. He is now an expert not just in taking elopement photos, but planning the whole day from start to finish.
You and your partner can hike to the top of a mountain or just find a beautiful spot full of wildflowers — however you envision your wedding day, Sean can help make it a reality.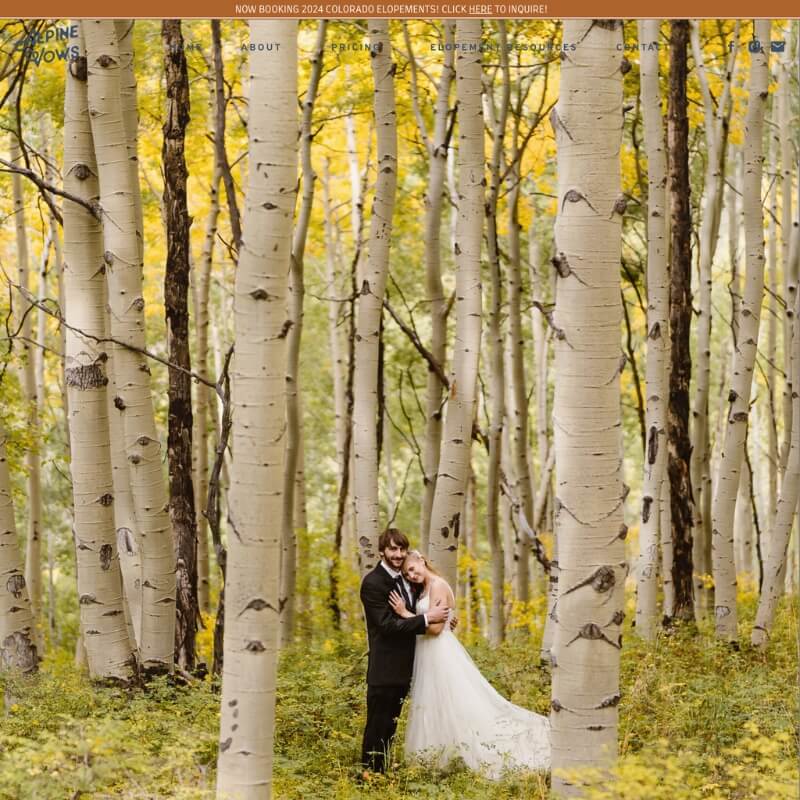 Alpine Vows is a photography and videography service owned by husband and wife Bailee and Jake.
After celebrating their own wedding, they wished they had done something different. Now they spend their time helping other couples have a wedding day that is uniquely about them.
In addition to photography and videography, they offer many resources to help couples plan the kind of elopement they want. Taking advantage of the stunning vistas throughout Colorado, Alpine Vows helps you plan and capture a raw and authentic wedding.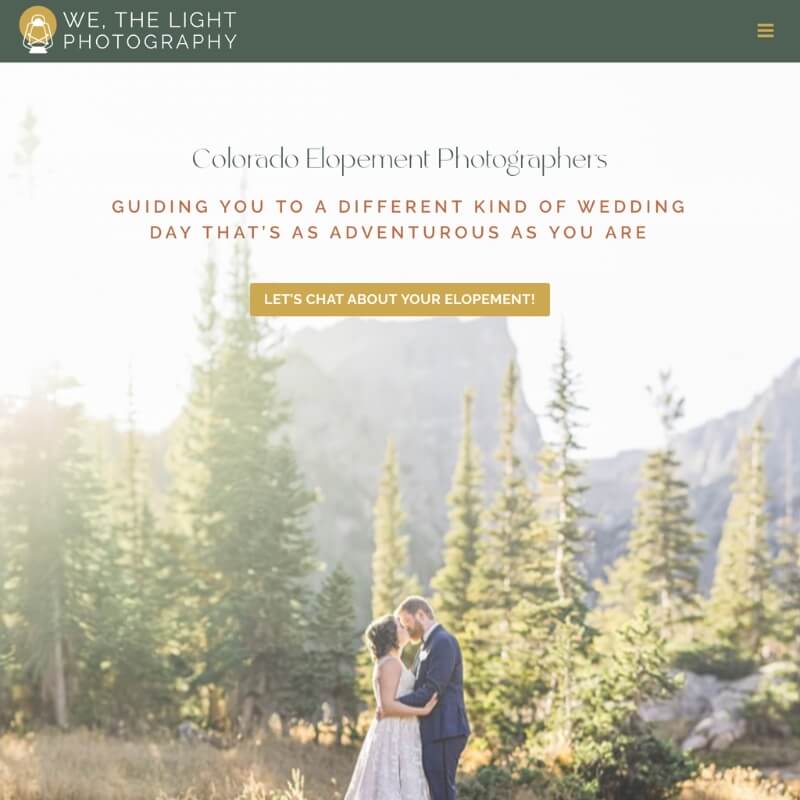 Too often, a wedding day becomes about all the guests — not the couple pledging their lives to one another. That's where We the Light Photography comes in.
Headed by two Colorado-born photographers, this photography service is all about making your wedding day as natural and happy as possible. And most importantly, it will be all about you!
That includes your choice of venue, whether hiking up a mountain or saying vows alongside an alpine lake. Forget striking a pose — this is about capturing every authentic moment.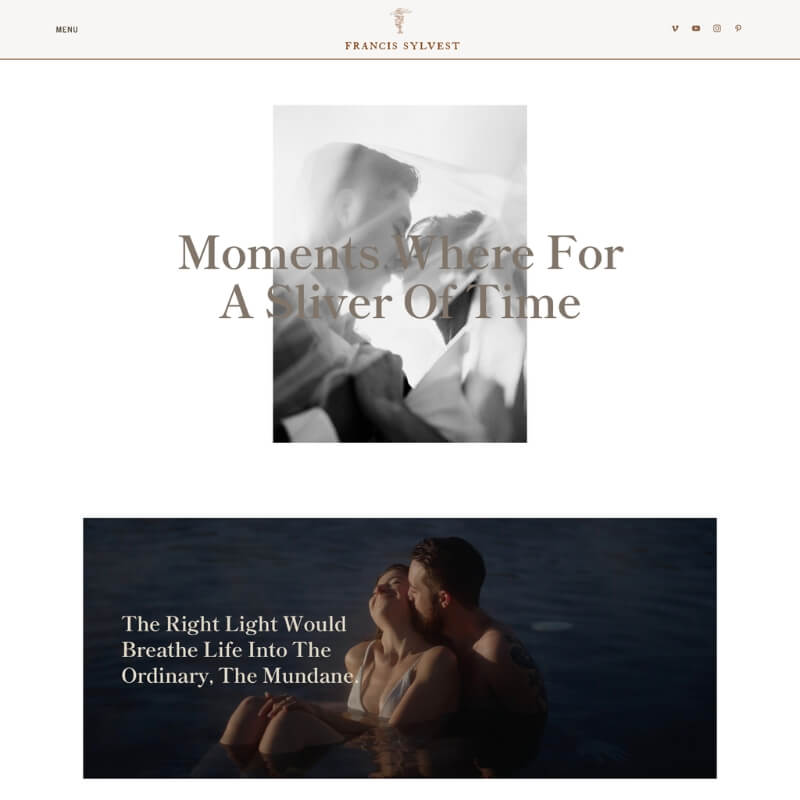 Francis Sylvest is a Colorado photographer and videographer whose whole goal is to capture your authentic relationship. He specializes in photography and videography for both elopements and micro-weddings.
Though most of his work is done in Colorado, he frequently travels to photograph weddings in Iceland and New Zealand! The goal is to capture authentic moments of your wedding day so you can remember it as it was, not told through poses and fake smiles.
That also means celebrating your ceremony in the place that speaks to you, whether on top of a mountain, beside a creek, or somewhere else.
Frequently Asked Questions
What should I look for in a Colorado elopement photographer?
Look for a photographer with experience in Colorado elopements, a style that you love, and positive reviews from past clients.
Also, consider their personality and communication skills, as you'll be spending time together on your big day.
Lastly, check their availability and ensure they can work within your budget.
When you find a photographer who fits all of these criteria, you're ready to move forward with booking them for your elopement! Good luck!
How much does an elopement photographer cost?
The cost of a Colorado elopement photographer can vary based on factors like experience, package options, and travel fees. Be sure to discuss pricing and what's included in your package before booking.
Additionally, make sure to read reviews and view portfolios of potential photographers to ensure you're getting a quality photographer who will capture your special moment.
Finally, don't forget the importance of having an experienced professional by your side during such a memorable event. Good luck!
How far in advance should I book my elopement photographer?
It's a good idea to book your elopement photographer at least 6-12 months before your wedding date. This ensures that you have enough time to secure your preferred photographer and plan your elopement day.
Make sure to communicate regularly with your photographer and let them know your vision for the day. Your photographer should be prepared and excited to capture all the special moments of your elopement!
Will an elopement photographer help with location suggestions?
Many Colorado elopement photographers are familiar with the best locations for intimate weddings and can provide suggestions based on your preferences and the type of scenery you desire.
Many also provide packages that include all-day coverage, helping you to record every moment of your special day.
Whether you choose to elope in the mountains or near a lake, an experienced elopement photographer will ensure that each detail is documented so that you can cherish these memories forever.
Bottom Line
Choosing the perfect Colorado elopement photographer is an important part of making your intimate wedding a day you'll always remember.
By finding a photographer who understands your vision and has experience capturing the beauty of Colorado's landscape, you'll be able to cherish your special moments forever.
Remember to start your search early, explore different photography styles, and communicate openly with your potential photographer to ensure a great match.
With the right photographer by your side, you can relax and enjoy every moment of your elopement, knowing that your memories will be beautifully preserved for years to come.