When capturing a couple's big day, the last thing that you want is to end up with poor video quality.
They're paying you to create a memory that will last a lifetime. Choosing the best wedding videography camera is essential.
What is the Best Video Camera for Weddings?
With so many cameras out there, it can be challenging to know what kind is best for your wedding video needs. We've taken some time researching the best cameras for wedding videography so that no matter what budget you're working with, we can help!
Keep reading to find our top picks for wedding videography cameras.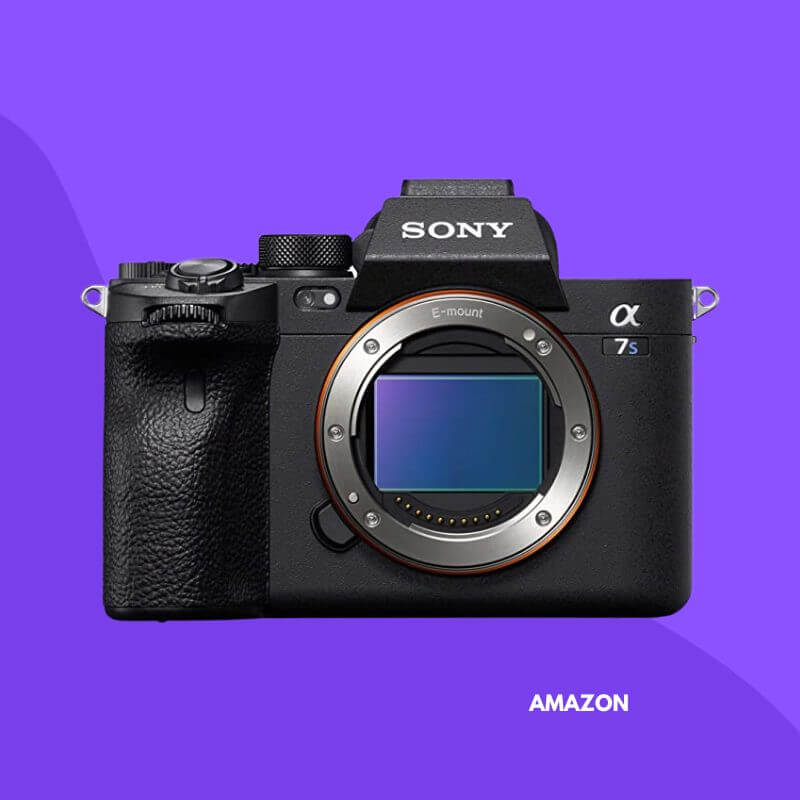 The Sony Alpha 7S III camera is designed for high performance and capability for taking photos and recording video in 4k resolution.
Advanced focusing features allow photographers to keep the camera focused on the most important subjects. Silent shooting will enable photographers to capture the wedding discreetly without disrupting the ceremony.
Highlights:
Maximum ISO of 409,600 provides ease for capturing low-light scenes
Fast autofocusing for accuracy
Silent shutter
Easy to navigate touchscreen
WiFi connectivity for easy sharing
Lightweight
Eye Autofocus and face recognition while recording
Best Suited for:
A versatile camera, the Sony Alpha 7S III is great for photographers looking for a lightweight camera capable of easily capturing beautiful images.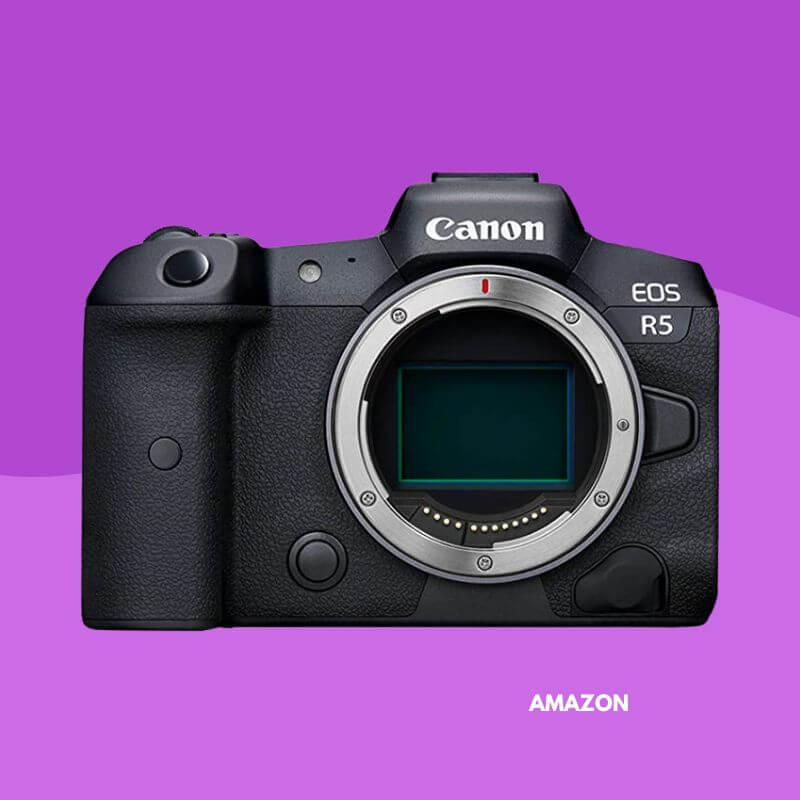 For wedding videography, the Canon EOS R5 is a great option. It offers 4K video recording and an ISO range of 100 to 102,400 that allows you to shoot in a wide variety of lighting conditions.
The 9 fps continuous shooting and 6.5 stops of dynamic range make capturing the best moments at any wedding day easy without missing anything important.
Highlights:
WiFi, Bluetooth, and FTP connectivity
45MP sensor with fast readout speed
Dynamic range
100% autofocus coverage
Built-in image stabilizer
Quick burst shooting rate up to 12fps
Best Suited for:
The Canon EOS R5 is ideal for amateurs and professionals who want to take their filming skills up a notch with this versatile camera that will last them through many more years of filming weddings!
The NIKON D810 features a full frame DSLR with an APS-C CMOS sensor and an ISO range of 100 to 25600, which makes it suitable for any lighting situation. The 6.5fps continuous shooting speed allows you to capture fast action shots, and its 1080p video at 60/50/30/25/24p gives you excellent quality video footage and stills.
Highlights:
EXPEED 4 image processing for high-detail
Wide dynamic range
Unlimited continuous shooting
Fast image processing
Best Suited for:
The NIKON D810 is ideal for anyone who wants a versatile DSLR camera with many features. The tiltable LCD touchscreen display (which makes taking selfies easier!) and dual SD card slots allowing photos & videos to be stored on one card are just a couple examples of this well-designed wedding videography camera.
The Canon EOS R6 has a full-frame CMOS sensor and image stabilizer allow videographers to capture the action with amazing image quality.
Highlights:
Excellent at handling low-light shooting
Shoots up to 11 fps to capture fast action on the dance floor
Intuitive tracking captures eye, face, and head movement with precise autofocus
Animal detection autofocusing
Best Suited for:
The weatherproofing means that it's perfect for outdoor weddings and other locations where there may be inclement weather; it will keep working in rainstorms while continuing to shoot crisp images that look great onscreen and in print!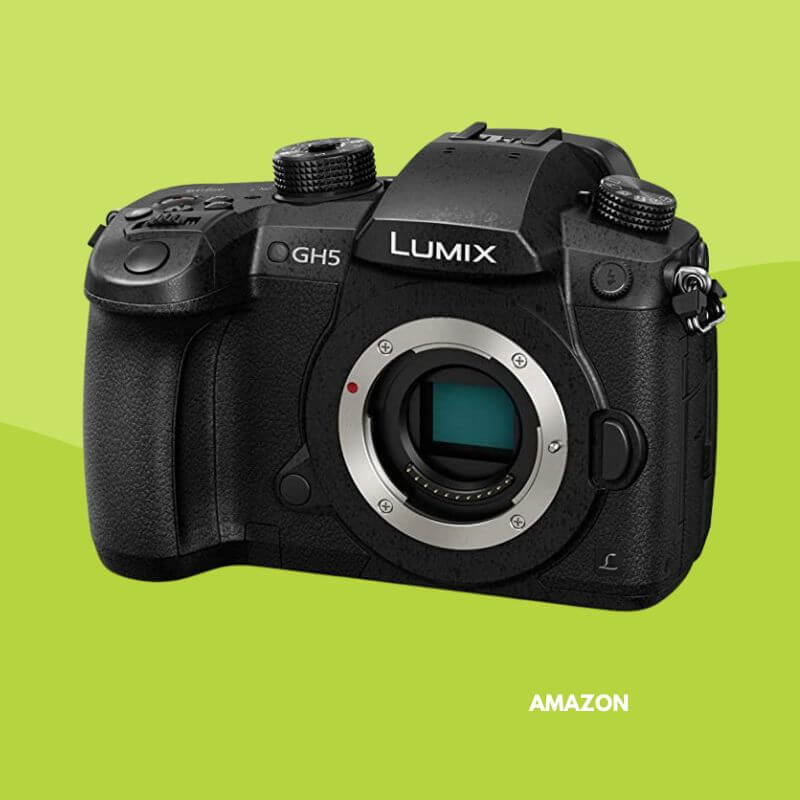 The Panasonic Lumix GH5 is an excellent camera for wedding videography. This model shoots 4K video at up to 60 fps and 6K photo mode, which means you can capture beautiful footage of your subject in full detail.
It also features a 5-axis in-body stabilization system that helps reduce vibrations when shooting handheld footage or taking photos with long shutter speeds.
Highlights:
Shoots 4K videos at up to 60 fps and 6K photo mode
5-axis in-body stabilization system reduces vibrations
3" 1,040k-dot OLED monitor for quick viewing on the go
Best Suited for:
The Panasonic LUMIX GH5 is ideal for photographers who want to step up their game but don't want to spend too much money doing so. Its versatile design allows photographers to use interchangeable lenses and experiment without investing in new equipment.
How many cameras do you need to film a wedding?
Most professional videographers agree that two cameras are ideal for filming a wedding. This allows them to capture important moments from different angles, creating an amazing finished product that the couple can treasure for life!
While some more skilled videographers might use three or more cameras, they would generally do this only when they have plenty of time and personnel at the event.
Bottom Line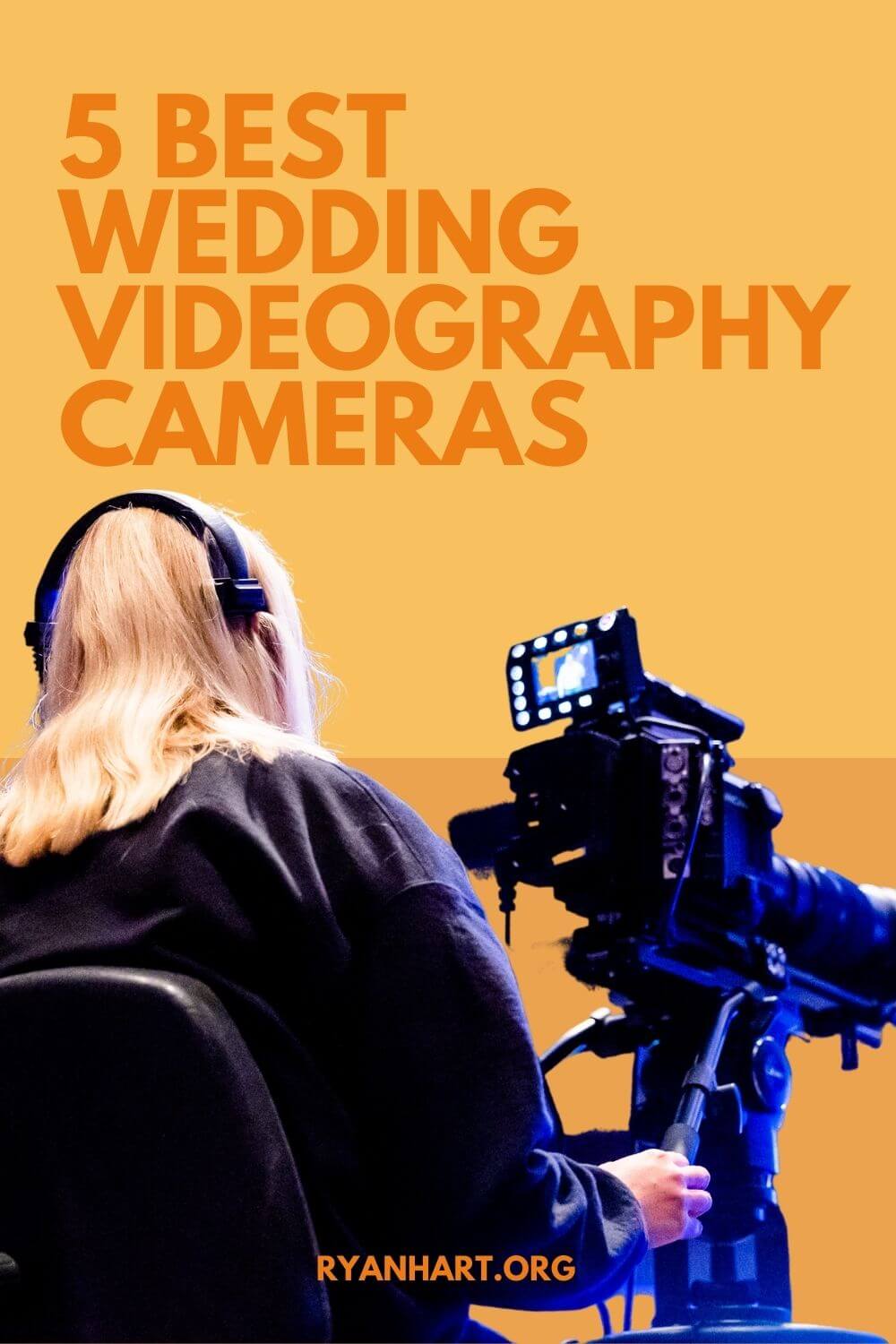 Wedding videographers have a huge responsibility when finding the perfect camera for their next big gig. That's why it's important to shop around for a camera that meets all of your creative and technical needs.
Plus, you want something with a bit of pizzazz so you can capture all the intimate moments from the ceremony in style!
Look for top-notch resolution, great battery life to avoid any unexpected power outages, and an easy way to backup data.
Long story short, wedding videographers should research high quality cameras that come packed with cool features so they can rock each shot like a boss!