Pillar candles burn slowly and are often used as decor at weddings and other events, which is why many people buy them in bulk. Unfortunately, many retailers selling pillar candles don't offer wholesale prices, making shopping for candles expensive.
Thankfully, these stores make ordering large quantities of pillar candles easy. Whether you're looking for low prices, big selections, or user-friendly features, the stores below are all great places to shop for candles!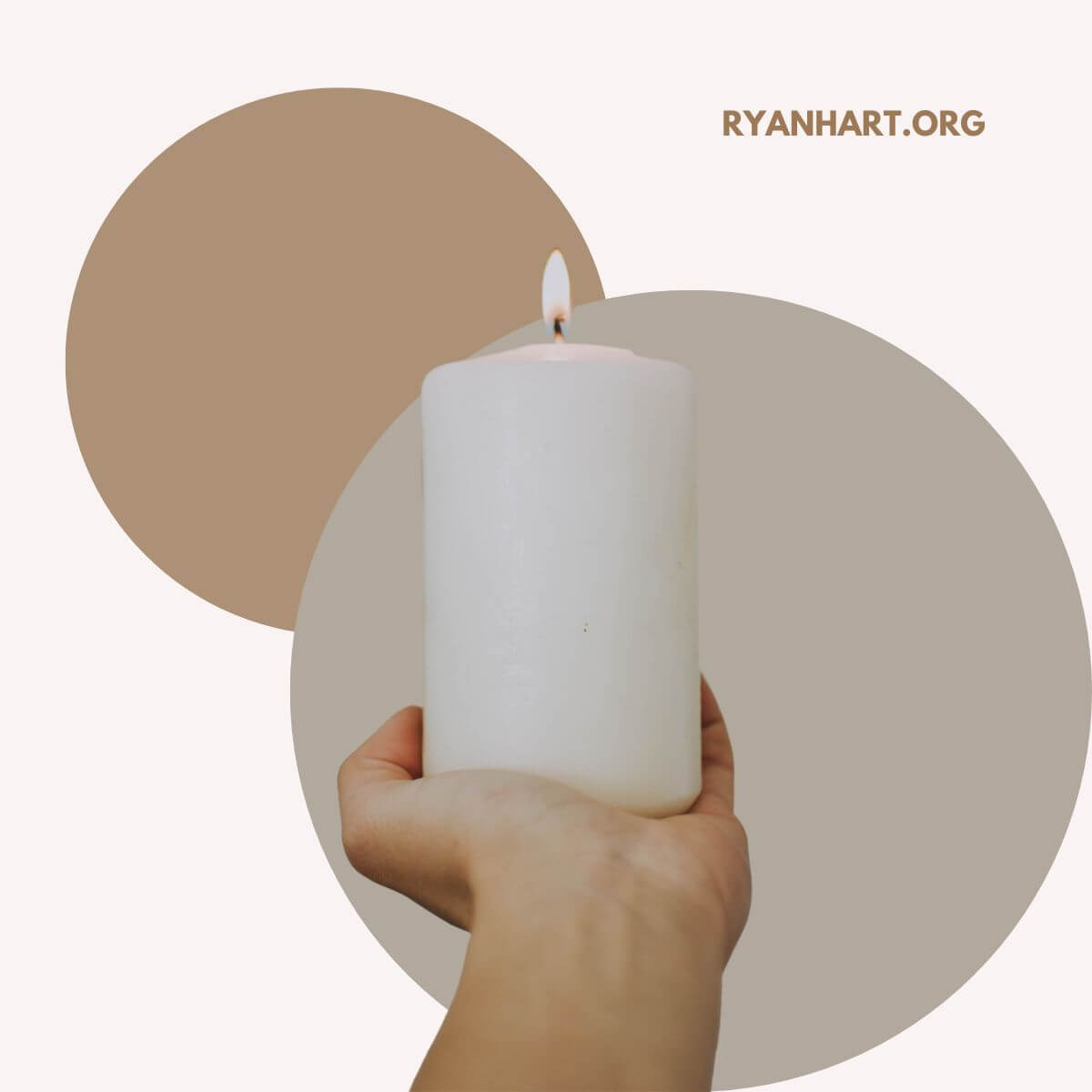 Where to Buy Bulk Pillar Candles?
These seven stores are some of the best places to buy wholesale candles in bulk. Read on to learn more about what these retailers have to offer and what makes their products stand out.
Etsy is an online marketplace focused on selling vintage or handmade items. They offer an amazing selection of pillar candles, including beeswax, soy, and candles with distinctive designs. Candles are available in various sizes and colors, making it easy to find the perfect option.
On Etsy, you can read user reviews before you buy, helping to ensure that the candles you order live up to your standards. You can also speak to sellers directly. This is very useful if you need to customize your bulk candle order.
What Etsy does best:
If you want a large selection of bulk pillar candles or want to personalize your order in some way, Etsy is the perfect choice. Shopping on Etsy also means you can find candles that are works of art!
While Wayfair is known for selling furniture, they also have a large selection of home decor items and offer bulk pillar candles. It's a massive marketplace, and hundreds of scented and unscented candles are available to buy. If you're looking for a discount, you can even find open-box merchandise for sale.
Not only does Wayfair have a massive selection of candles to choose from, but they have excellent filtering tools, which make it easier to narrow down your options. If you need your candles right away, you can even look for products that offer fast delivery!
What Wayfair does best:
Wayfair is a wonderful place to shop if you're looking for something specific. Thanks to the site's filtering tools, you can focus your attention on candles that meet your needs.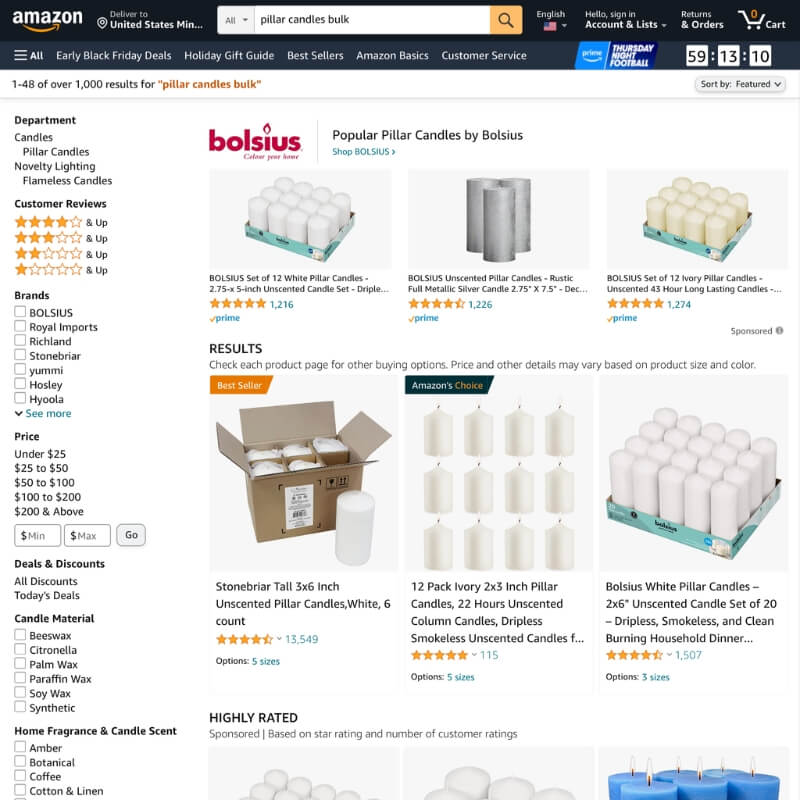 Amazon is one of the world's largest e-commerce companies. The Amazon marketplace carries a massive selection of products from various vendors; unsurprisingly, they offer loads of options for wholesale pillar candles. Many of their options are affordably priced.
When you shop on Amazon, you may see products from brands you recognize, such as Bolsius or Stonebriar. However, Amazon also makes it easy to buy candles from lesser-known vendors. In addition, Amazon's filtering tools let you narrow your search by candle shape, color, and more.
What Amazon does best:
Since Amazon is known for its lightning-fast shipping, this is the best place to order bulk candles if you need your order as soon as possible. You can place a huge order of bulk candles and receive everything in just a few days!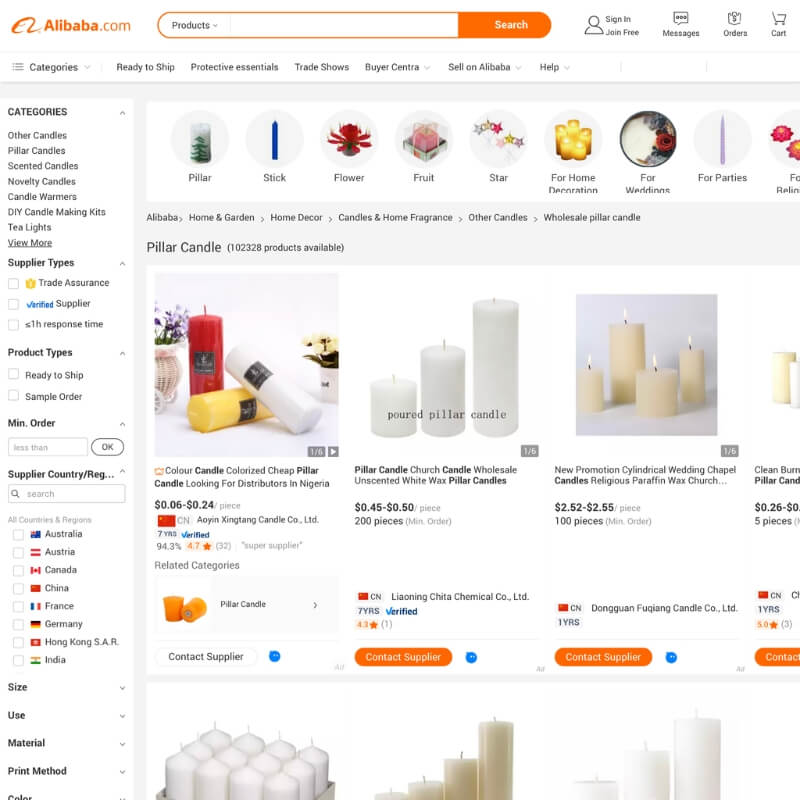 Alibaba is the largest e-commerce company in China, but they ship products worldwide. They're known for their incredible selection and their low prices. So if you're looking for cheap pillar candles, it's hard to beat the prices you'll see on Alibaba!
Since your candles will be shipped to you from China, it could take weeks for your order to arrive. With that said, if you don't mind the wait, Alibaba makes it easy to find the candles you want at the right price. You can order pillar candles for a fraction of what you'd pay elsewhere.
What Alibaba does best:
If your priority is savings, Alibaba has fantastic prices on bulk pillar candles. From battery-operated candles to colorful soy candles, you can find exactly what you want for less.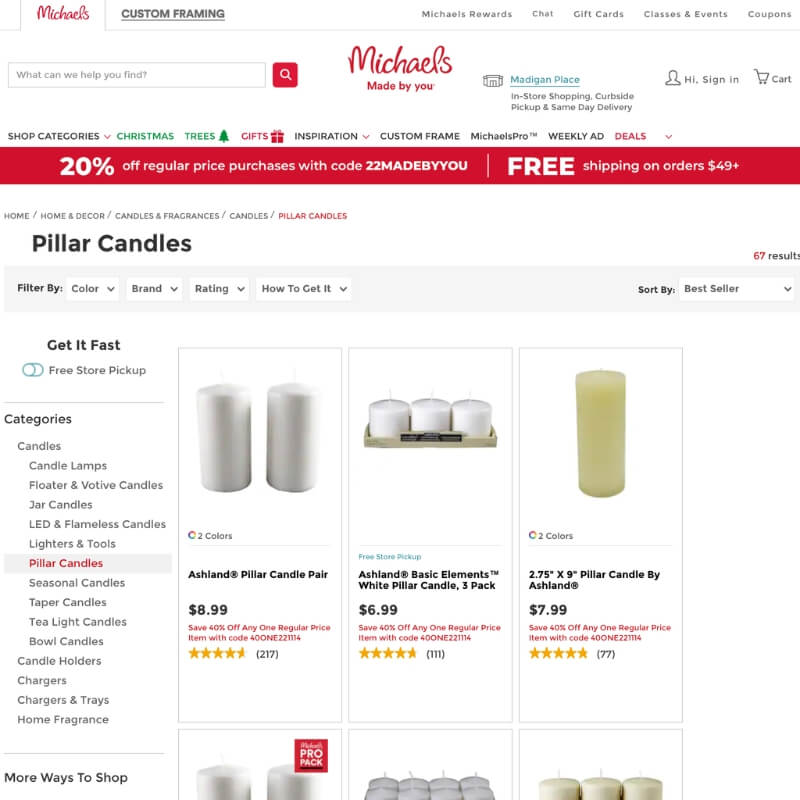 Michaels is a craft store with brick-and-mortar locations and an online storefront. While you won't always be able to find wholesale candles at a Michaels near you, it's easy to order pillar candles online. You can have your candles sent to you or pick your order up in-store!
The selection of candles at Michaels is a little smaller than what you'll find at some of the other retailers on this list, but they offer high-quality, reasonably priced products. Although they don't have many colorful candles, this is a fantastic place to shop if you want to order white pillar candles.
What Michaels does best:
It can be nerve-wracking to place a bulk order online, but when you buy from Michaels, you'll have peace of mind. If you're using your candles for a craft project, Michaels may also offer the other items you'll need!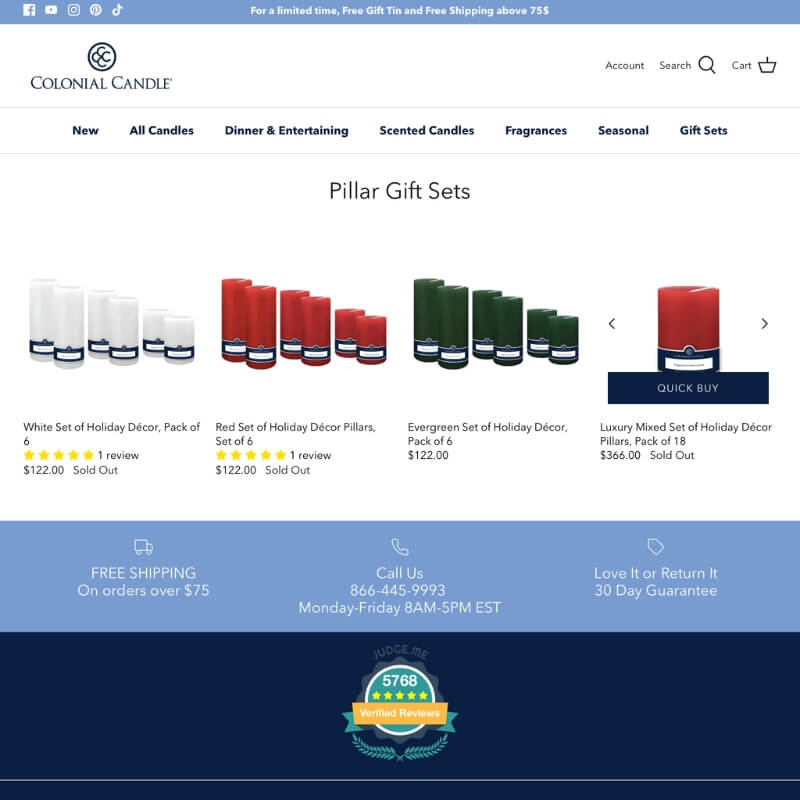 Colonial Candle has been making candles for more than 100 years! This Cape Cod company offers premium candles with appealing scents. The candles that they carry are long-lasting and ideal for entertaining.
While the selection of bulk candles available is on the smaller side, the site still has a range of options to choose from. Colonial Candle also offers free shipping on orders over $100, which means you'll be able to pay for your candles and nothing else!
What Colonial Candles does best:
If you're in the market for high-quality candles, you can't go wrong with Colonial Candles. This company specializes in candles and has years of experience behind them.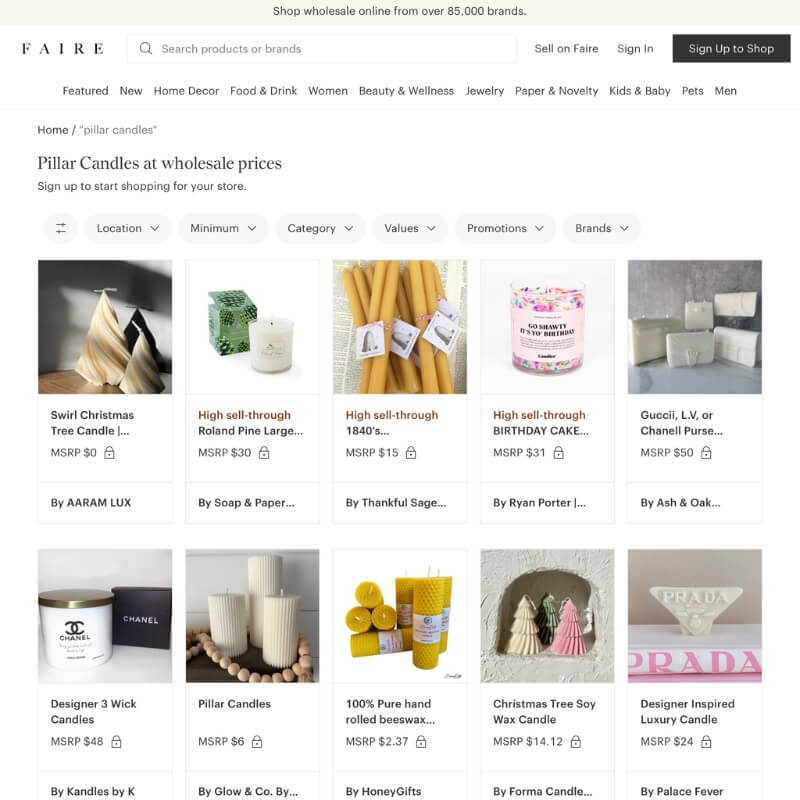 Faire is an e-commerce store that specializes in wholesale products. When you shop on Faire, you can buy products from more than 85,000 vendors! Since Faire has so many vendors, the site has a large selection of bulk pillar candles to choose from.
Whether you're looking for bulk candles for a wedding or want candles with a long burn time, you'll find a range of options on Faire. Some candles even offer personalization options, such as scented candles with a customizable scent. Other products include hand-rolled beeswax candles and dripless candles!
What Faire does best:
Since Faire is designed for wholesale products, it's a convenient place to shop when you're buying in bulk. The selection on Faire is incredible, and you can even sell products of your own.
What is a pillar candle?
Pillar candles are tall round candles, typically ranging from 2-6 inches in diameter. They are designed to burn slowly over several hours and provide a decorative ambience.
Pillar candles come in a variety of colors, sizes, and shapes and many candle makers put unique twists on traditional designs to create stand-out pieces. These candles lend themselves well to décor such as weddings and events. They can also be paired with stands or candelabras to form an impressive centertpiece or display.
What's the difference between pillar and taper candles?
Pillar candles are thicker, shorter candles created in cylindrical shapes while taper candles are more slender and longer.
Pillar candles are more stable because of their wider bases while taper candles require a candlestick holder to secure them in place. If you prefer something a bit more extravagant, pillar candles come in multiple wick varieties which provide even more ambient light than one wick would; whereas, tapers often only come with one wick.
Do you need a candle holder for a pillar candle?
Candle holders give pillars candles stability and make them more aesthetically appealing by displaying their shape in the most visually pleasing way possible.
A pillar candle without a holder can also be dangerous; the heat generated by burning wax can cause damage to furniture or other surrounding items if not properly contained or monitored.
An appropriately sized pillar candle holder ensures that these risks are avoided, making it an essential part of any pillar candle purchase.
Bottom Line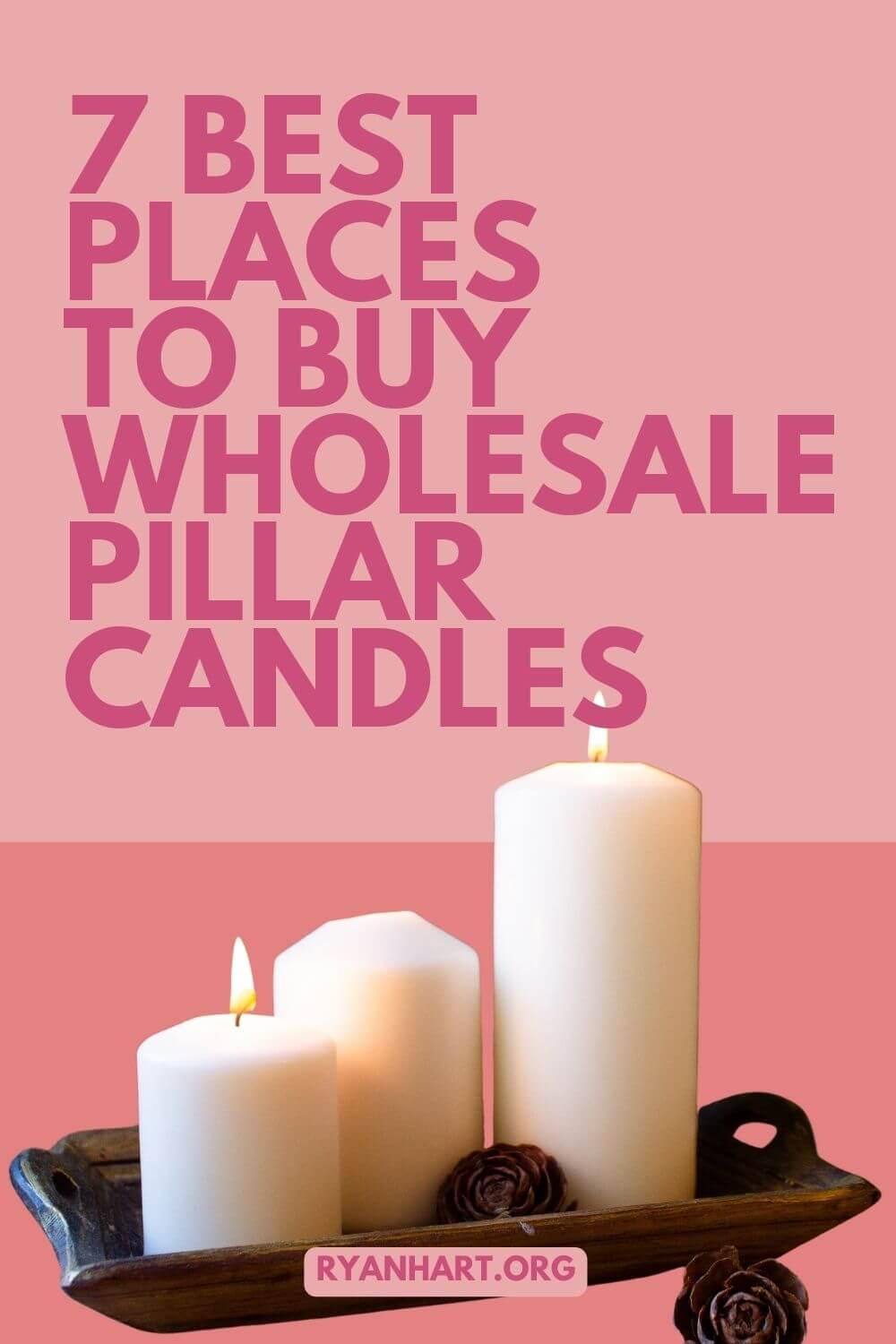 Buying pillar candles in bulk from an online wholesale supplier can save both time and money - not to mention the convenience of having the supplies delivered right to your doorstep!
Bulk orders ensure you have enough candles for any event or occasion, and the cost savings are significant.
With excellent pricing and a large selection of top-of-the-line supplies, buying pillar candles in bulk from an online wholesale supplier is the best way to get the most bang for your buck.