Reverse image search is a powerful tool that allows users to find information about an image by simply uploading it to a search engine.
One of the most popular uses of reverse image search is to find social media profiles associated with a particular image. This can be useful for a variety of reasons, from finding lost friends and family members to investigating potential catfishing scams.
There are a number of reverse image search sites available online, each with its own strengths and weaknesses. Some of the most popular options include Google Images, TinEye, and Social Catfish.
Each of these sites uses a slightly different algorithm to search for matches, so it's worth trying out a few different options to see which one works best for your needs.
In the following article, we'll take a closer look at these and other reverse image search sites, as well as some tips and tricks for getting the most out of this powerful tool.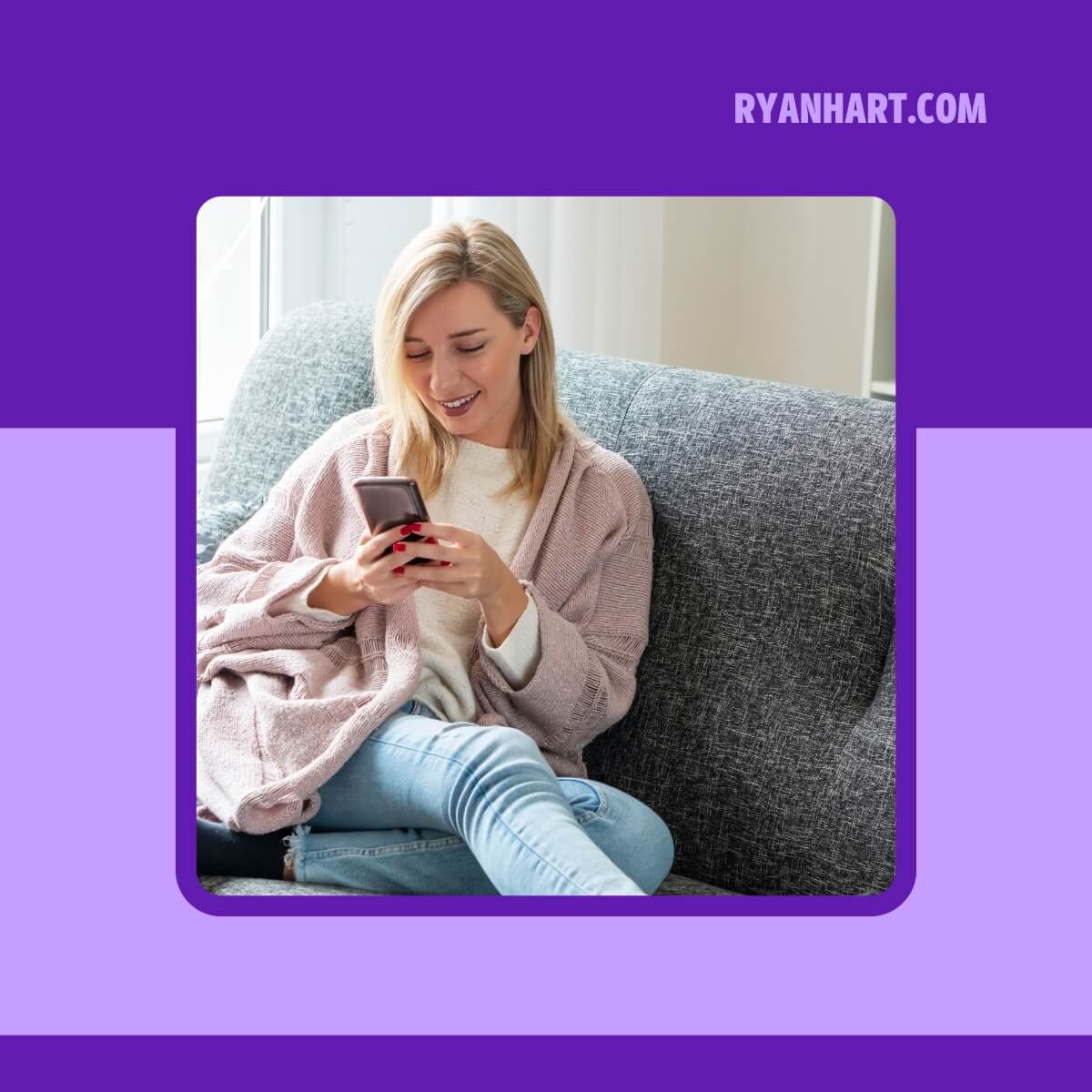 What is the best photo lookup and image finder tool?
The best reverse image search tool or engine offers an intuitive user interface and is easy to use. Here is a list of our 10 favorite websites: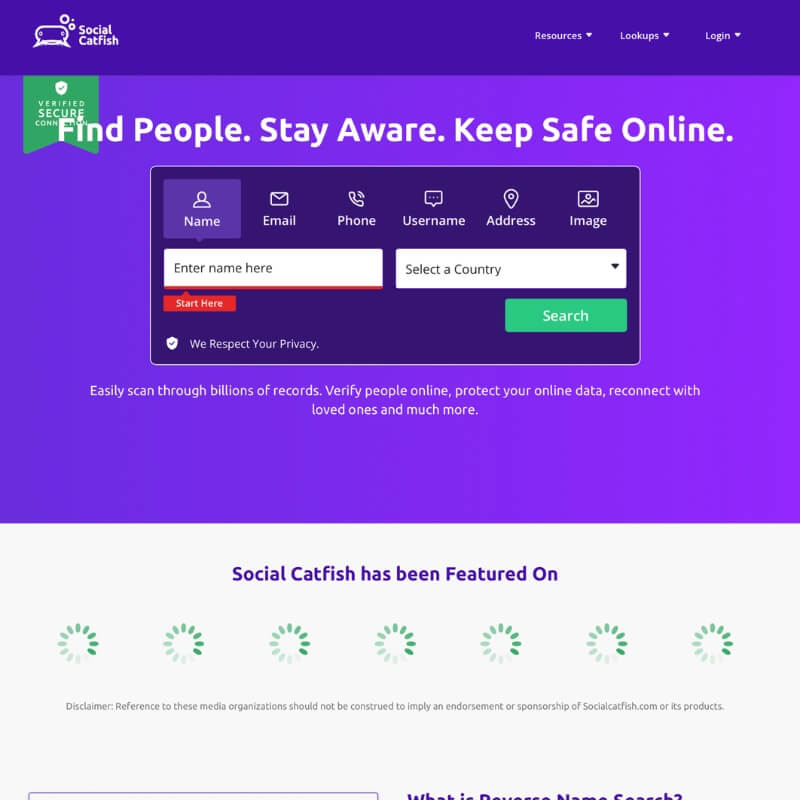 Social Catfish, which is 100% confidential and private, offers a reverse image search option from a company that never shares your search data/images with anyone.
This image search engine, featured By AARP, Forbes, and INC., helps people stay aware and safe regarding online social interaction.
To date, Social Catfish has received 160,000 five-star reviews, 200,000 satisfied search customers, and more than 16 million reports run. Social Catfish is a great tool for verifying information, locating lost friends/family, or finding additional information.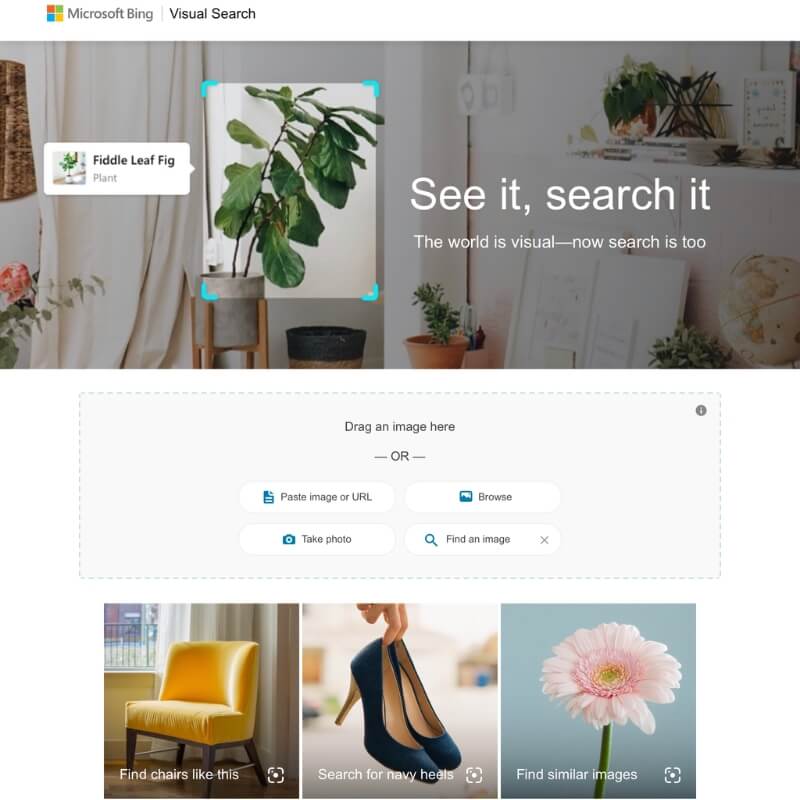 Visual Search, a Microsoft Bing reverse image search engine, reminds internet users that the world is visual, and now there is a viable way to search for pictures. Visual Search takes images and then searches for the image with simplicity and ease.
The Bing search engine allows users to find specific images by taking a photo or pasting a digital image or a typed URL referencing the picture to be searched. The Microsoft Bing reverse image search tool is accessible on its search engine.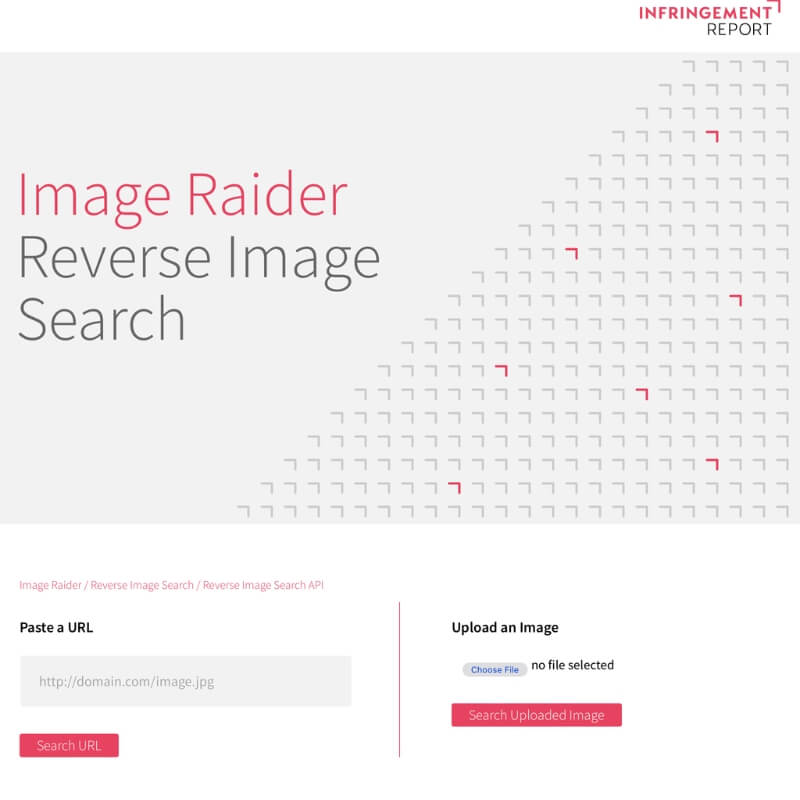 Image Raider offers users, through its proprietary online service, a chance to scour the internet with a powerful search tool designed for individual searches, often used to enhance the professional work of lawyers (in determining potential copyright infringement issues), developers, photographers, and more.
The process is simple as it only requires the image or URL of the image to begin your reverse image search. The Image Raider is a great and efficient tool, especially for those familiar with and working with existing Bing products – where consumers may find this reverse search engine tool already installed and ready to go.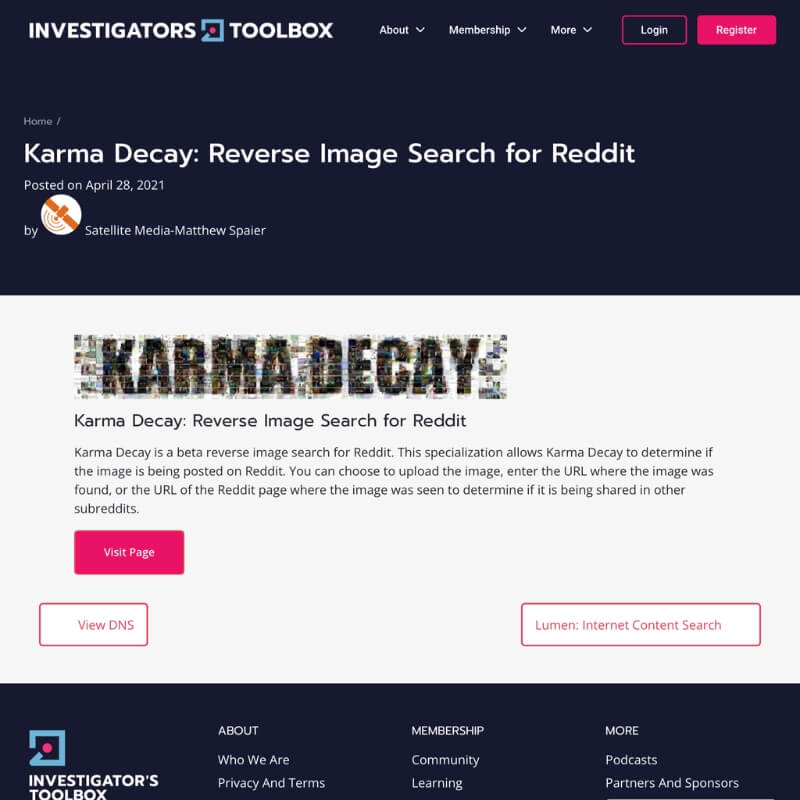 Karma Decay is a potent reverse search image tool specifically designed for Reddit. It likely epitomizes how the future of networking, learning, and resource management will evolve in the near future.
As a specialty search engine, users can simply upload the image to be searched or the image's URL representing the image they wish to be searched for on Reddit and its various subreddits.
Check out Karma Decay's Investigators Toolbox – which offers innovative resources, discounts, and a community in which like-minded professionals find networking and support.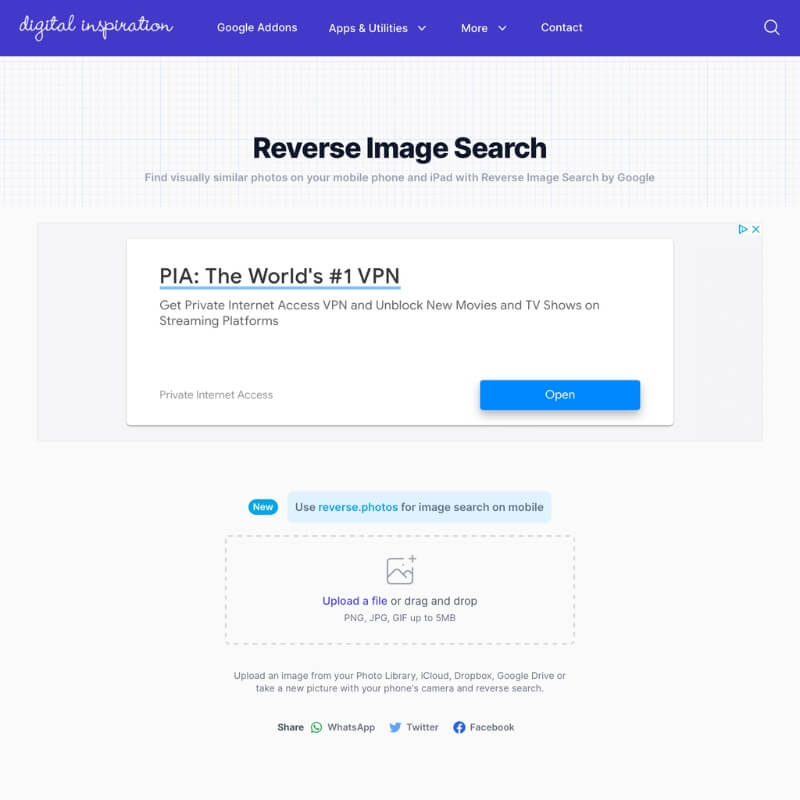 Labnol, which Google powers, is a reverse image search tool that helps find visually similar pictures on either your iPad or mobile device (which differs from the Google Search by Image option available for desktop computer systems).
Journalists and attorneys can use this feature to discover when a picture was first published on a website or determine if there are copyright infringements on photographs and other graphics.
The images are uploaded anonymously, and Labnol can be used for searching pictures/photographs, screenshots, memes, and even WhatsApp images.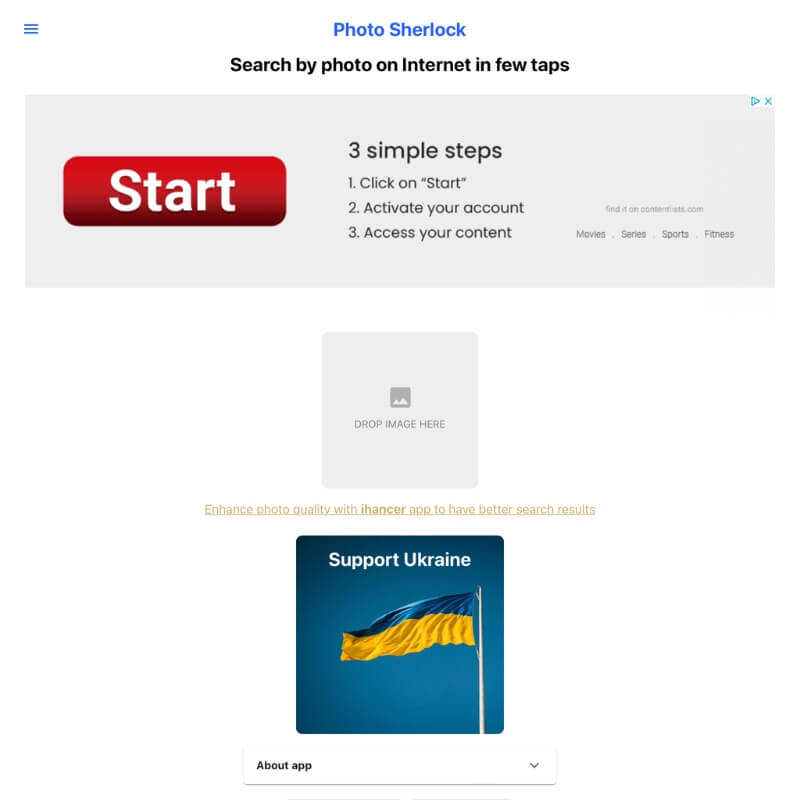 Photo Sherlock, with only a few short keystrokes, offers another reverse image search engine tool – that even has the ability to crop portions of images to remove unnecessary searches.
The uses of this reverse image tool include searching to determine if a picture is fake, searching for a person by an online image, looking for a better-quality photo, and even identifying those webpages that are using the photo – with or without permission.
Photo Sherlock is among the fastest reverse image search tools, as it automatically reduces the size of the uploaded photo to ensure a speedier search experience for the user.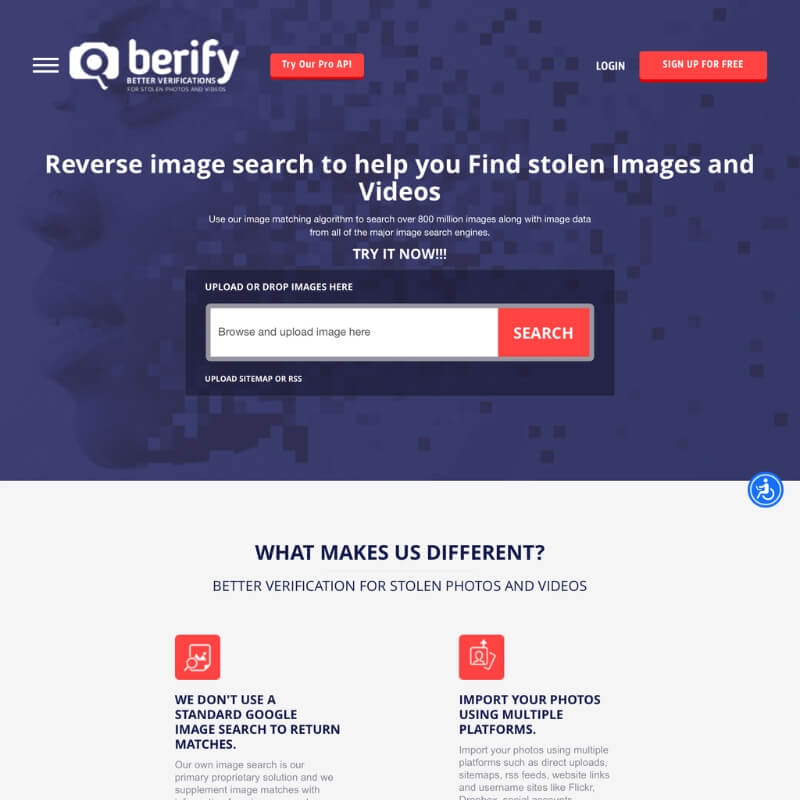 Berify, which employs its proprietary search engine solutions (including a search among online thumbnails), is an excellent choice for those who want to verify their professional work – pictures, videos, etc.
Berify also offers convenient upload options as images can be added to the search bar from multiple locations, including website links, Dropbox, social accounts, sitemaps, RSS feeds, direct uploads, and Squarespace.
The professional use for Berify is endless as it can be used for reputation management attorneys, vloggers, marketing agencies, public relations specialists, photographers, and more.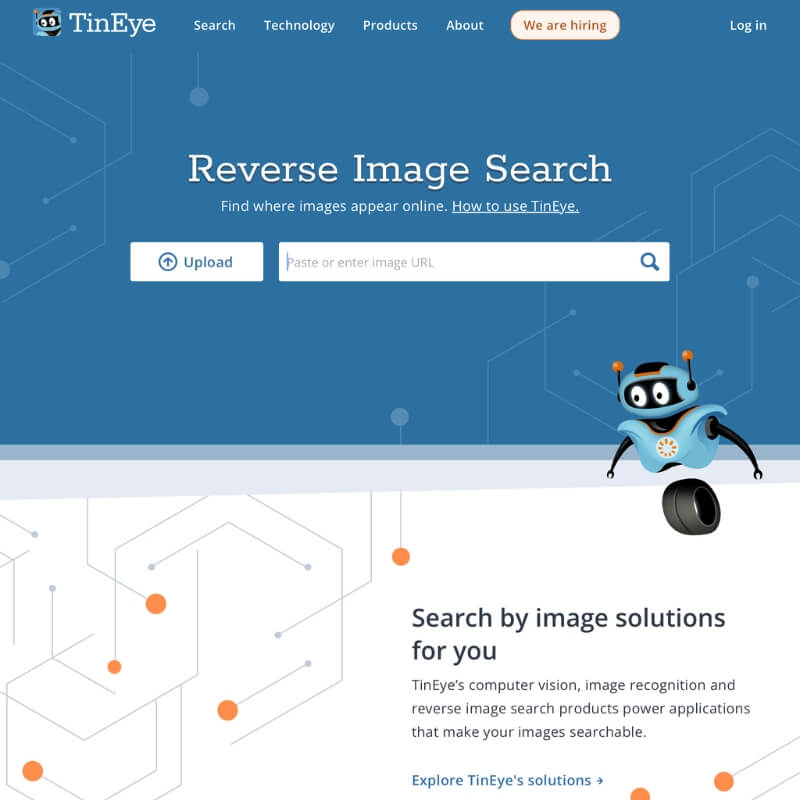 TinEye which bills itself as an expert in machine learning, computer vision, neural networks, and pattern recognition, offers a reverse image search recognition tool with powerful search applications.
Since 2008, TinEye's Toronto-based team of professionals, using advanced technologies, has been connecting the physical world to that of the digital. In addition to its search tools, TinEye offers image tracking options, label matching, and advanced image identification that can be used to monitor content and fraud.
TinEye also offers consultation services to solve large-scale computer vision or search challenges.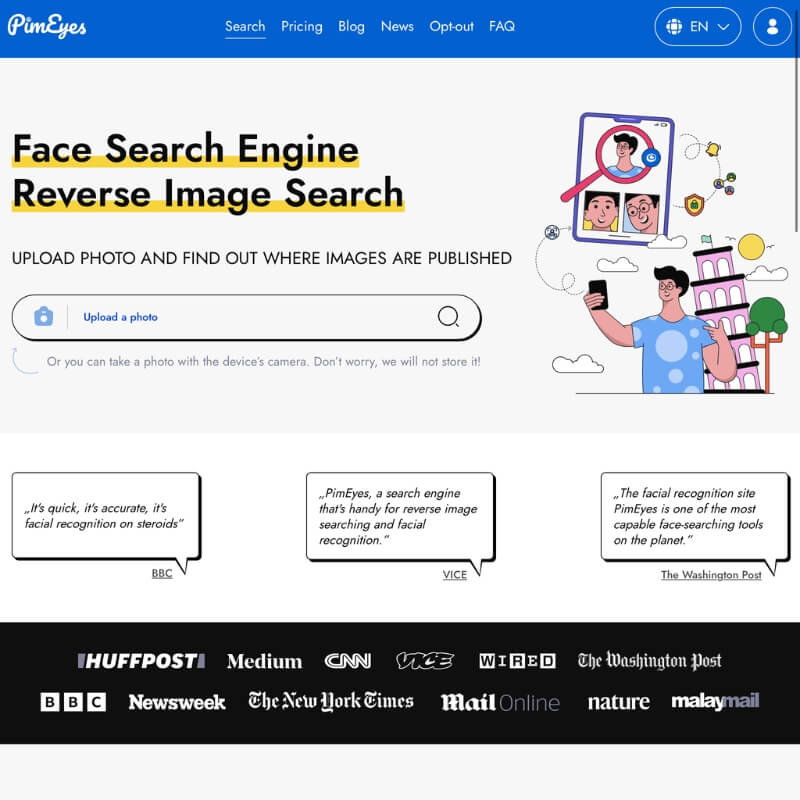 PimEyes is a face reverse image search engine that uses high-tech facial recognition and other technologies that allow an upload or picture to be taken.
Featured by the Washington Post, the BBC, the NY Times, and more, PimEyes finds online photos to help protect your privacy in a world where digital theft runs rampant.
PimEyes is a reverse image search tool that allows you to set alerts so that if its engine finds your defined image, you will receive a notification and the opportunity to permanently erase unwanted pictures from those websites using your property without permission.
Exifdata is a search engine/application that allows individuals to delve deep into the images used for personal or professional use. EXIF, which is an acronym for Exchangeable Image File, refers to the standard format of data (ISO number, date/time the photo was taken, shutter speed, F number, etc.) used to save digital photographic images - when compressed.
Some photos now store GPS data so users can easily identify the location the photo was taken. Exif can search the following file types - as long as the file size does not exceed 20 MB – JPEG, BMP, XMP, TIFF, PNG, GIF, PSD, RAW, CR2, and more.
Frequently Asked Questions
What is a reverse image search site?
A reverse image search site is a tool that helps you find where an image came from or similar images on the internet. You upload an image or enter its URL and the site searches for matches or related images.
This can help you find social media profiles using the same picture. It can also help you find high-resolution versions of images, locate websites that use the image, and track where an image appears online.
How do reverse image search sites work?
These sites use special algorithms to analyze the image you provide. They look at the colors, shapes, and patterns in the picture. Then, they compare it with other images on the web to find matches or similar images. The results are then presented to you so that you can find out more about the image.
Why would I want to find someone's social media profile using a reverse image search?
You might want to find someone's social media profile to learn more about them, see their interests, or connect with them. Reverse image search can be helpful if you have a picture of the person but don't know their name or username.
You can upload the photo to a search engine like Google Images or SocialCatfish. It will compare your photo to other photos on the web and show you related images, sites that contain the image, and other sizes of the picture you searched for.
Are reverse image search sites safe to use?
Yes, reverse image search sites are generally safe to use. But remember to be cautious when uploading images or clicking on links. Always use trusted sites and avoid sharing personal information with strangers. Additionally, make sure to read the terms and conditions of the site before using it. If you have any questions or concerns about security, contact their support team for more information.
Bottom Line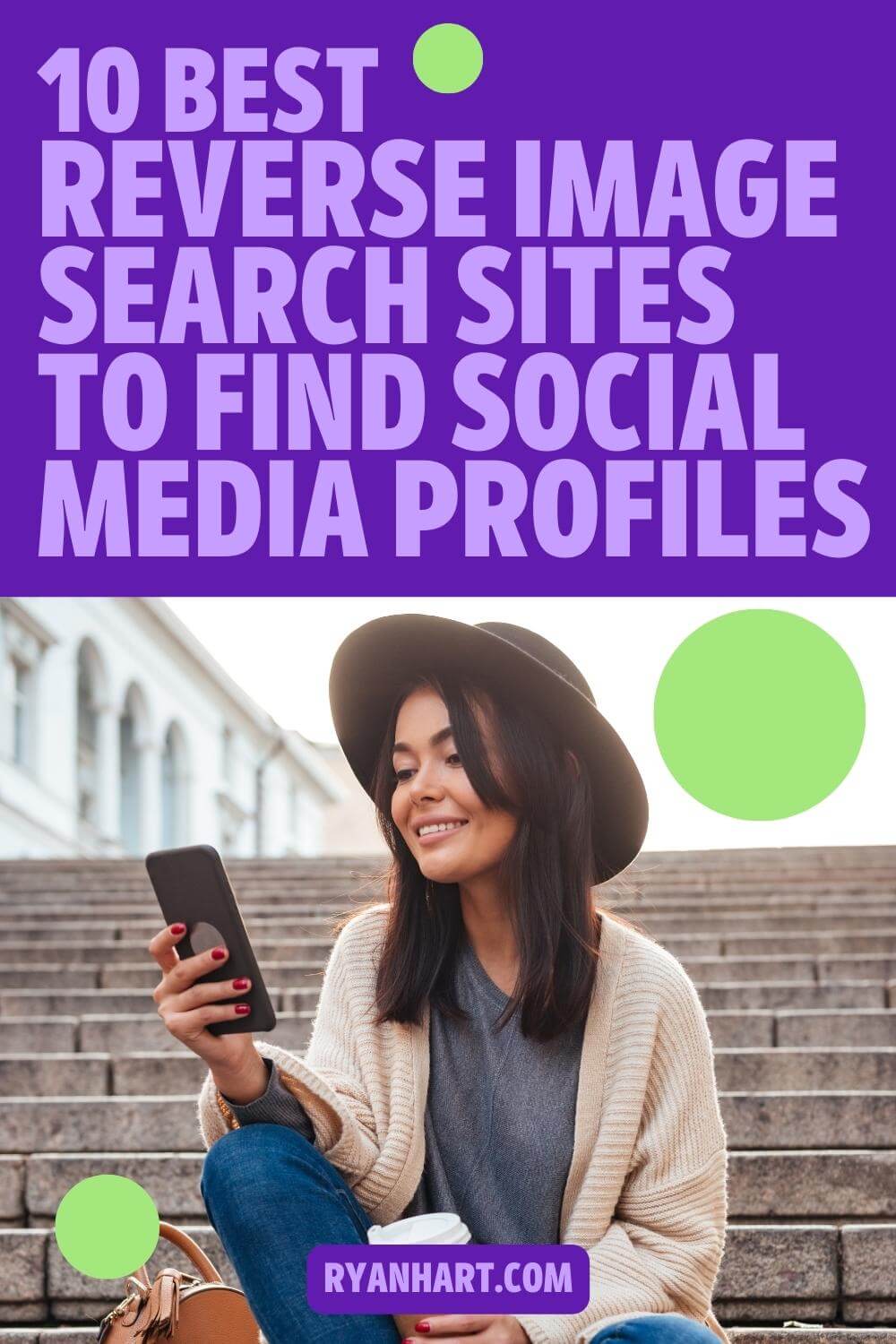 Reverse image search sites are amazing tools that can help you find social media profiles using just a picture. These sites work by looking at the colors, shapes, and patterns in an image, and then comparing it to other images on the web.
With so many great options available, like Google Images, TinEye, Bing Image Search, Yandex, and Image Raider, you can easily find the best one for your needs.
Most of these sites are free to use and safe, but always be careful when uploading images or clicking on links. And don't forget that you can use reverse image search on your phone or tablet too!
So, the next time you want to learn more about someone or connect with them on social media, give reverse image search a try. You might be surprised at what you discover!