Have you ever been curious about a person you were talking to online? Reverse username search sites can provide you with more information, but not all sites are reliable.
Some reverse username search sites are difficult to use, while others cannot find recent or accurate information.
If you're looking for a username finder that's actually effective, these seven sites can dig up the kind of information that you want to find.
Some say there's not much in a name, but these social media username search tools prove that one name can tell you a lot.
Verify a person's online identity using images, email addresses, phone numbers, or social media accounts. Enter a username to discover what they're hiding.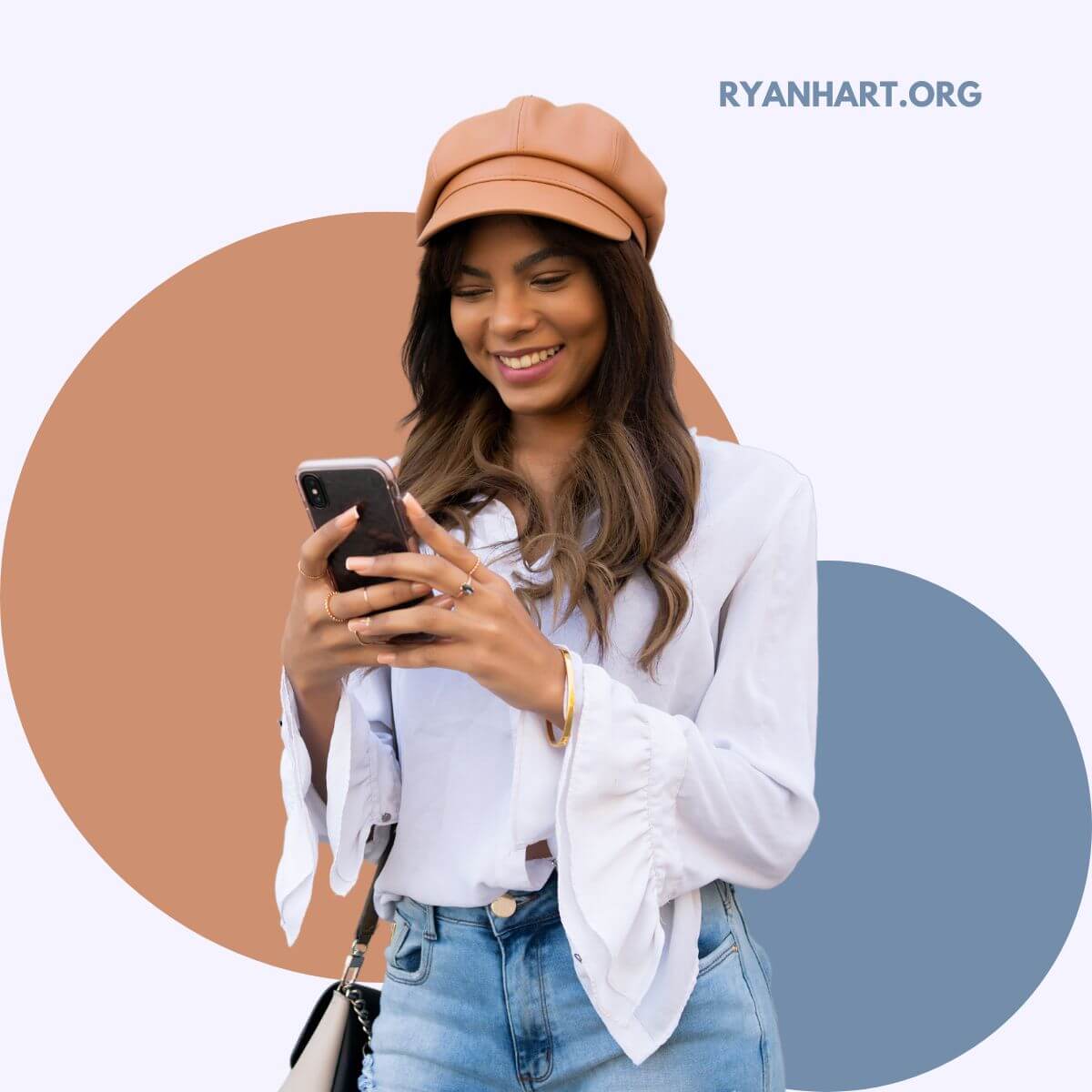 How to find someone by social media username?
If you have someone's online username and you want to learn more about them, reverse username search sites can tell you what you want to know. These sites scan other social media networks, forums, and other platforms to find real information about the people you're talking to online.
The right site will help you find pictures, other online accounts, and more. If you have a username and use the right site, you should be able to find out everything you want to know.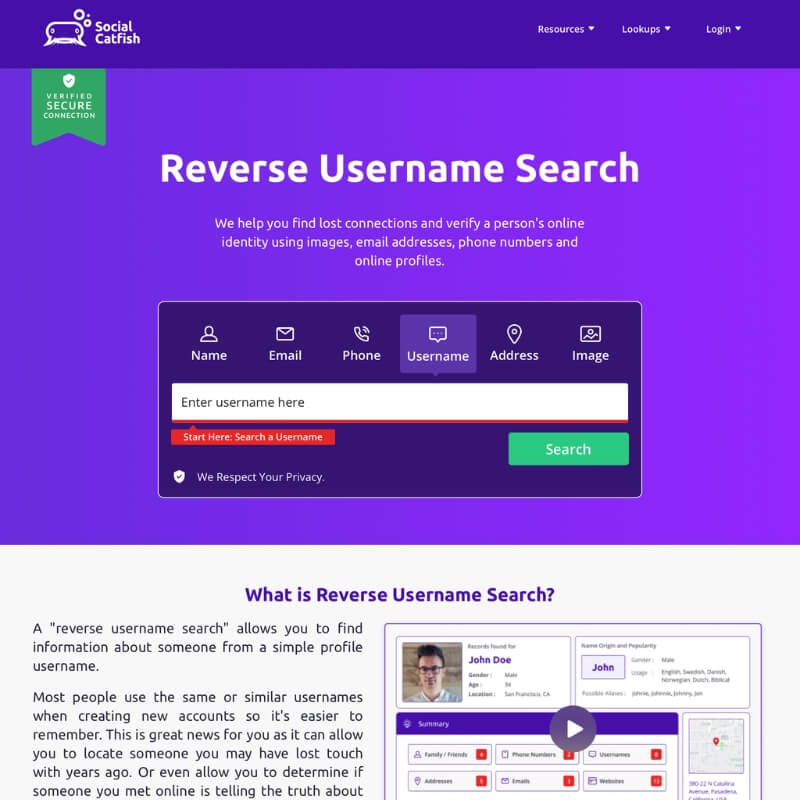 Based in California, Social Catfish is a service designed to help users avoid online fraud and romance scams. While the site began as a blog that warned users about catfishing, it's since evolved into an investigative platform.
Using proprietary tools, the site verifies information, such as phone numbers, images, and social email accounts. If someone is lying about their identity, Social Catfish can catch them in the act. In addition, the site works with the Responsible Data Alliance to protect its users' private information.
What Social Catfish does best:
Social Catfish gives you multiple search options, allowing you to combine a username with other information you might have, such as a phone number or an image file. It's a great way to protect yourself from scammers, especially when you're using dating apps. This site can be a great resource to avoid scammers while dating online.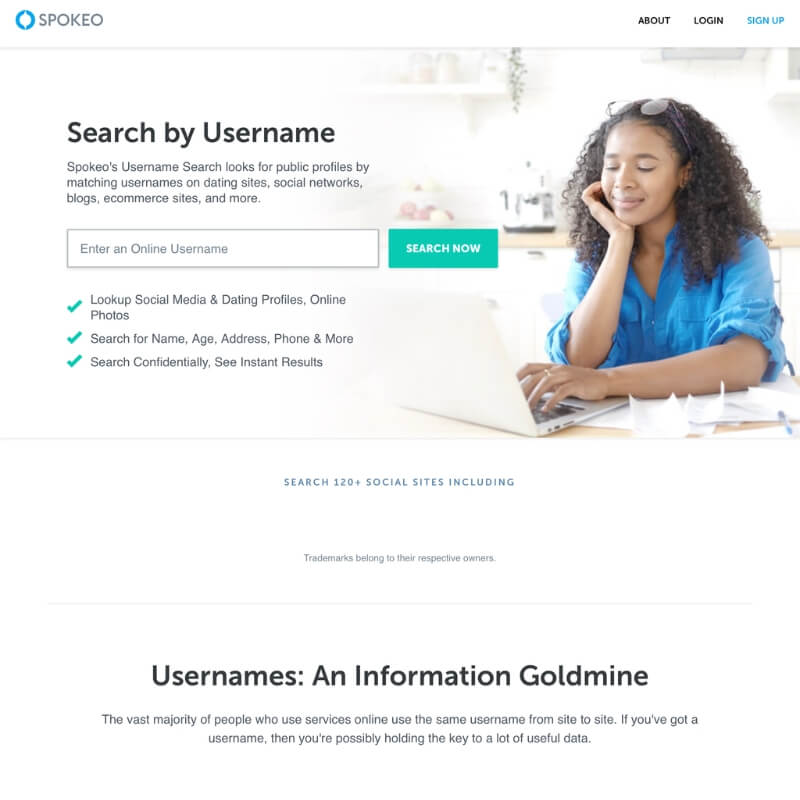 Spokeo is an online search tool created by Stanford University graduates. It uses both offline and online resources to gather detailed information about the people users search for. Not only can it provide basic information, like names and addresses, but it can also provide information on income, the names of spouses, and more.
One of the reasons that Spokeo is so effective is that it takes advantage of deep-web crawlers. It uses thousands of sources and completes more than 500,000 searches every day.
What Spokeo does best:
What makes Spokeo's username finder particularly remarkable is that you can request future updates on your searches. Even if a report gives you little information at first, you could learn more later on. It's a handy tool, especially if you want to keep tabs on a specific person.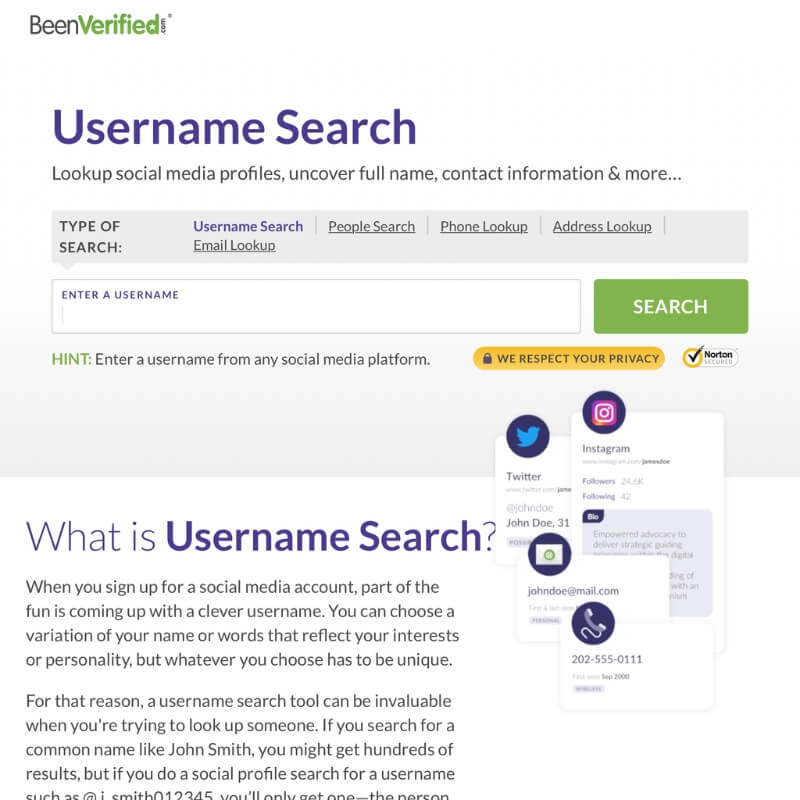 BeenVerified uses traditional background check methods, but it also takes advantage of Web 2.0 and social media. This allows the site to provide in-depth information about the people that users are searching for. It has millions of users and has even been featured on MTV's Catfish.
While BeenVerified's services aren't free, they offer a wide range of affordable options, including trial memberships starting at just $1. In addition to username searches, it allows users to look up information on license plate numbers, names, and more.
What Been Verified does best:
When you use BeenVerified's Reverse Username Search tool, you can select the information that you're most interested in finding. It's a convenient way to look into people you're concerned about, but it's also an excellent way to see what others could find out about you. If you find your information on BeenVerified, the site will remove it on request.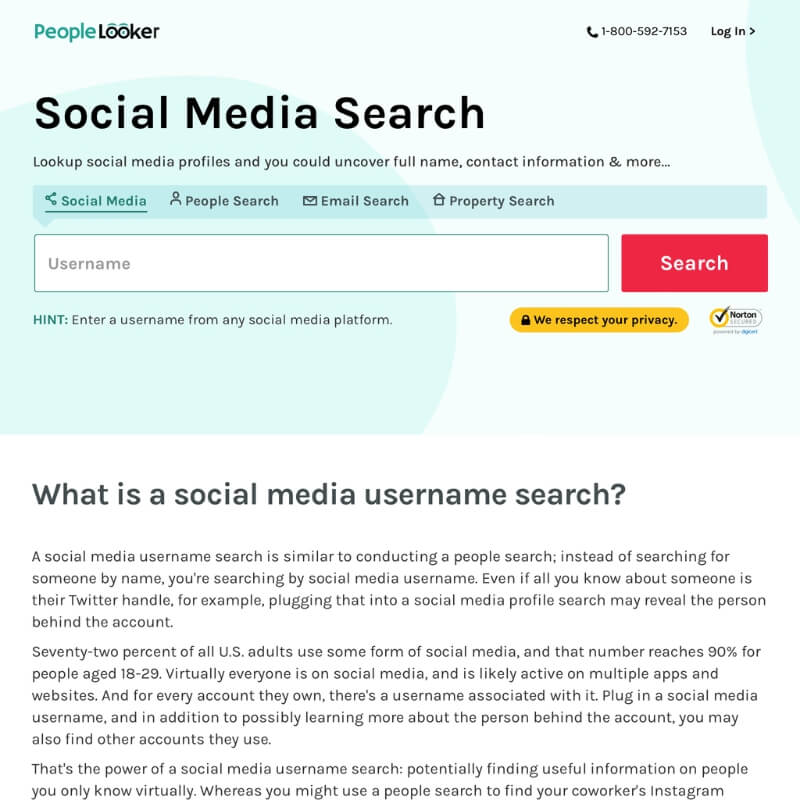 PeopleLooker is a comprehensive search tool that can provide users with detailed background reports on the people they search for. It can pull up criminal records, social media accounts, possible relatives, and more. It also allows you to search for unclaimed property and look for potential business contacts!
PeopleLooker is designed to be easy to use and deliver fast results. While you need a membership to use this service, you can test things out with a trial before committing.
What PeopleLooker does best:
With PeopleLooker's social media username search tool, you can gather information on someone based on their online presence. The more active someone is online, the more effective the tool is. If you're looking up someone that spends a lot of time on social media, you can't go wrong with PeopleLooker.
5. Infotracer
InfoTracer is an innovative search engine that scans thousands of databases for information. It's capable of tracking down information many other search tools won't bring up, such as mentions on forums and registrations or memberships on unlisted websites.
While InfoTracer offers subscriptions, users can also complete a limited number of free searches daily. Currently, the site has provided its users with access to more than 5 billion records, and more information is constantly being added.
What Info Tracer does best:
What's great about InfoTracer is that its username lookup tool can also discover other online accounts used by the username owner. The site is a fantastic resource if you're gathering as much information as possible. It's effective when used alone or alongside other reverse username search sites.
6. IDCrawl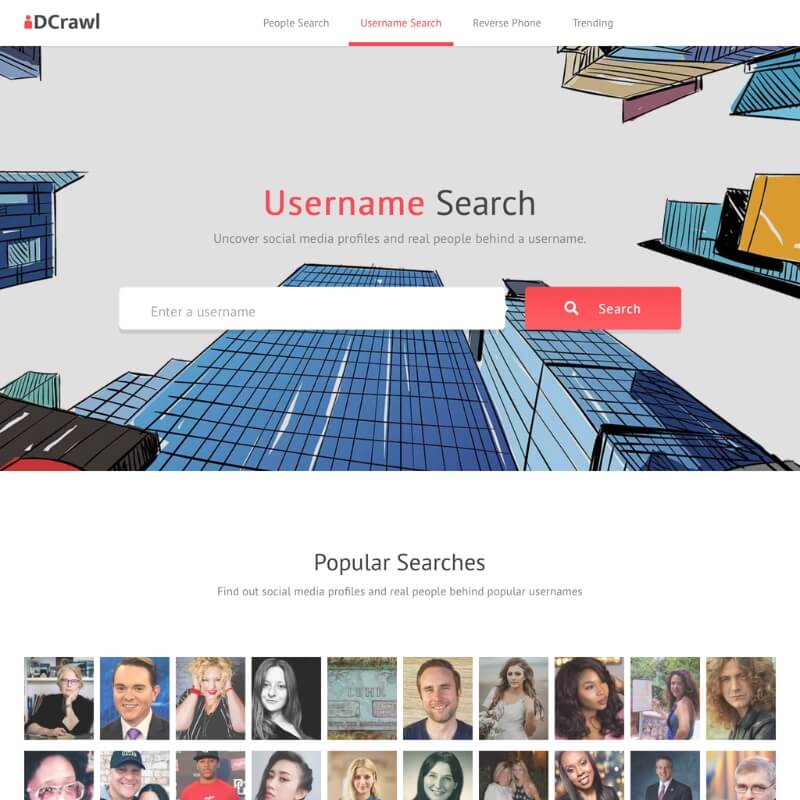 Imagine a version of Google that only provided information about people. That's what IDCrawl does. This free search engine uses social media accounts, the deep web, and other resources to help you learn more about the people you're searching for.
This information can be difficult to track down, but IDCrawl organizes data and makes it easy to find what you're looking for. It also lets you see recent searches as well as the most popular searches on the site.
What IDCrawl does best:
Since IDCrawl lets you see who other people are searching for, it makes it easy to identify scammers. You can also use the free search tool to find out where a username is already taken online. It's a quick way to see if your favorite username is still available on popular sites.
7. UserSearch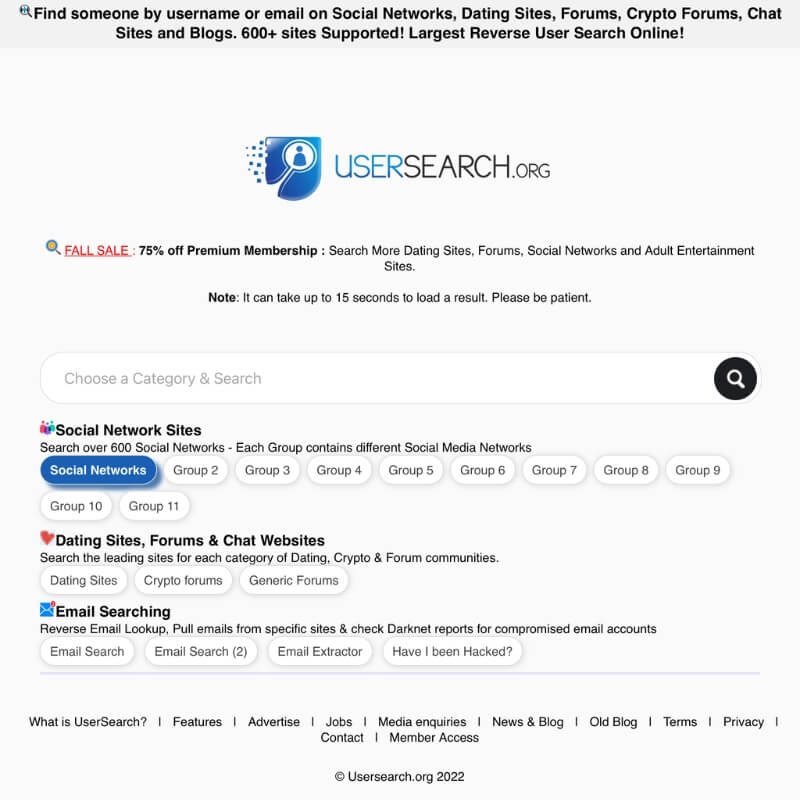 UserSearch is a powerful search engine that scans hundreds of sites and databases for information. It claims to be the largest reverse username search tool on the internet. While it is a membership-based search, you can run a limited number of searches for free.
The tool scans forums, chat websites, dating sites, and more than 600 social media platforms to find information. If someone has been using the same username on multiple sites, it's safe to assume that you'll be able to find them here.
What User Search does best:
UserSearch is an excellent option if you want to search for people on lesser-known websites, like cryptocurrency forums or adult entertainment sites. Since it scans so many sites, it can bring up information that other search-by-username tools won't find. If you want to check as many sites as possible, UserSearch casts an extremely wide net.
What is a Reverse Username Search Site?
A reverse social media username search engine is a tool that allows you to find the actual name of someone on social media.
People use these sites because some scammers and spammers create fake accounts to trick people into giving them money or personal information. If you can find out who they are, then you can avoid being fooled by them.
These websites also allow you to search for phone numbers, addresses, and other contact information.
Bottom Line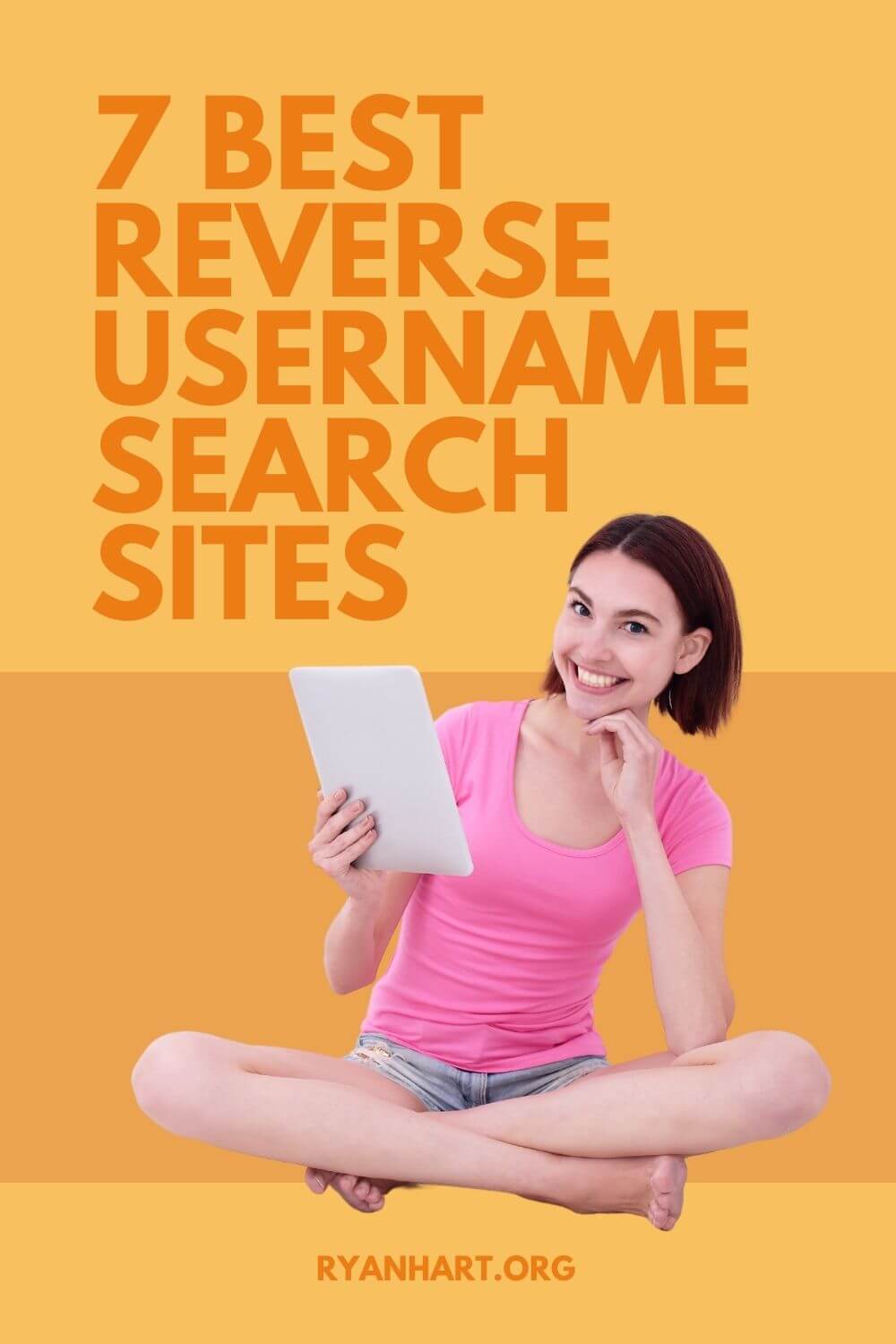 If you've ever been in a situation where you tried to find someone online but couldn't find them using the standard search engines, you know how frustrating it can be.
Luckily, there's a better way: reverse username search sites! We've talked about how they work and why they're helpful—now it's time to take action.
If you have an idea of who the person is, start with that first. If not, try using some of our other tips and then move on to a reverse username search site. The more information you have, the better off you'll be.