Meeting other singles while attending college can be difficult, if not impossible at times. Everyone is so busy and stressed, social experiences often go on the back burner. The solution to this problem lies in dating sites specifically for college students.
They cut out a lot of the work of meeting people and make it easy to do so during what little free time you have. But there are a lot of apps out there, and you probably don't have time to try them all.
That's why we've done the research for you to uncover the best college dating apps right now.
Ready to meet local singles near you? Zoosk has over 35 million members that are looking for love.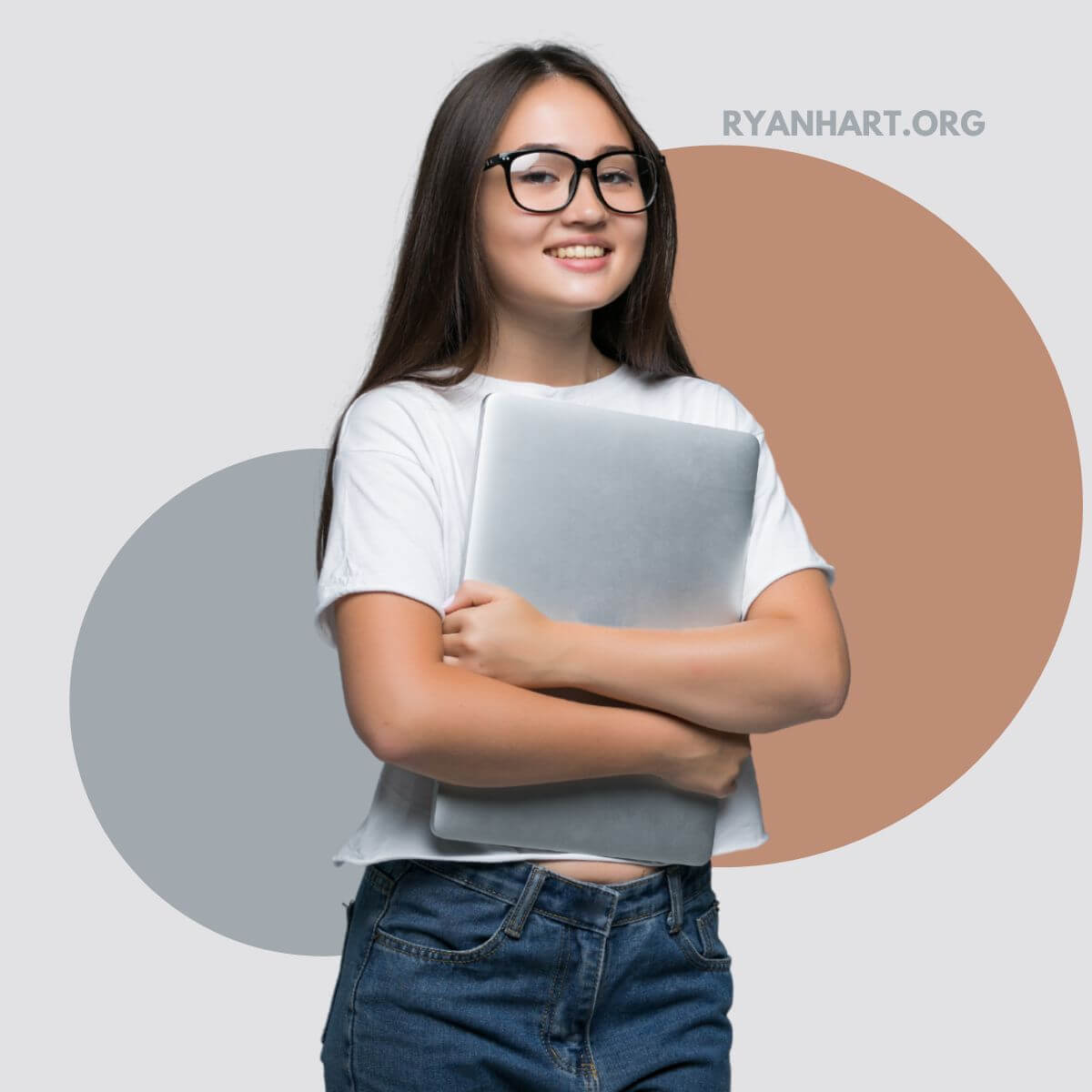 What is the best dating app for college students?
When it comes to meeting people you want to date, don't trust the wrong sources. Here are the best college dating apps: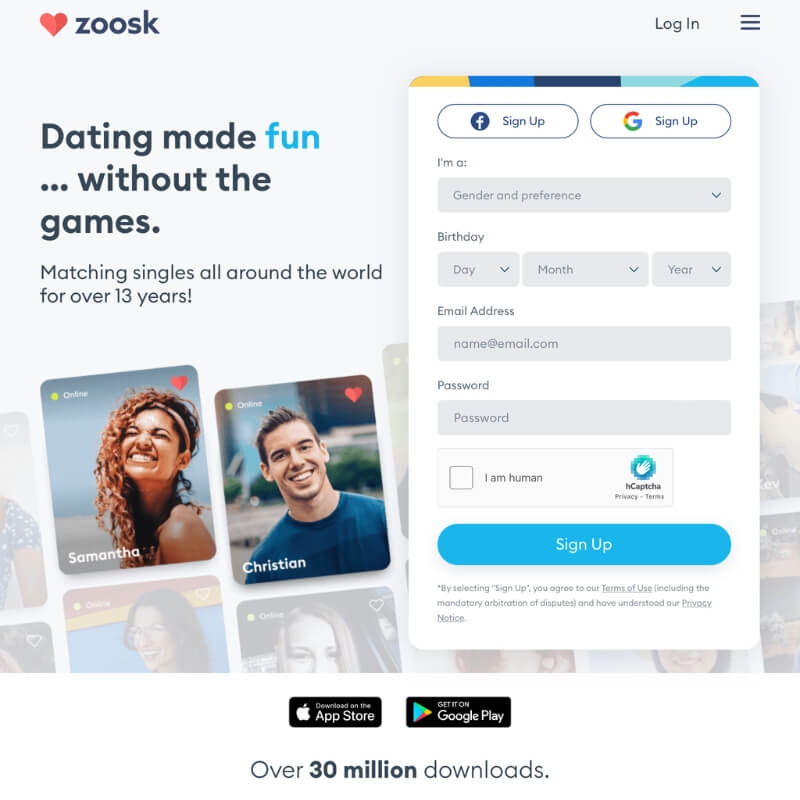 Dating doesn't always have to be a serious, intense experience. With an app like Zoosk, you can have fun meeting people and getting to know them. You can sign up for an account through Google or Facebook, which will help you fill in your personal information.
Once you're in, the app has a few cool features that make meeting people even more fun. One of them is the Great Dates feature, which lets you go on virtual dates with other members. Another feature is Zoosk Live, which lets you broadcast live streams where you can attract viewers and followers.
What Zoosk does best:
For busy students, Zoosk is one of the best apps for dating in college. It makes it easy to communicate with other people on the app, no matter how limited your time is.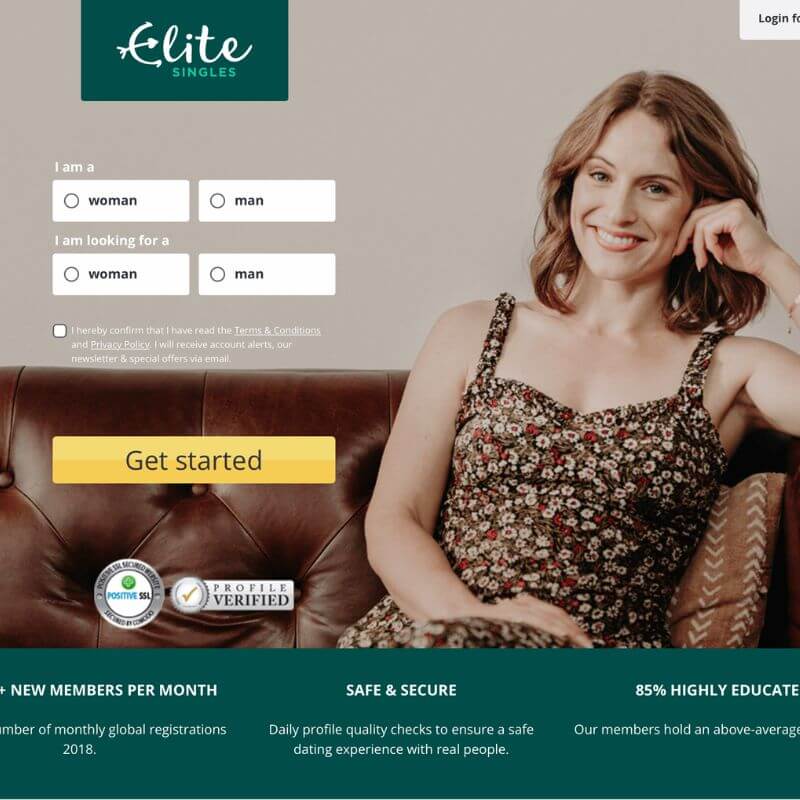 There are a lot of people on a lot of dating apps, but most of them are probably not what you're looking for. Yet, at Elite Singles, things are different. The app is for highly educated, affluent college students who want to meet other people on their level. It is not the app to use if you are looking for a casual fling.
Most people join Elite Singles to find their soulmate. Once you've completed your dating profile, they stay on top of sending you matches. Unlike other dating apps, this one informs you of new matches on a daily basis.
What Elite Singles does best:
Since Elite Singles knows you're serious about meeting compatible singles, they guarantee that every profile belongs to an active member of the app. Members who don't use their accounts regularly will have them shut down, so you'll never have to worry about contacting someone inactive.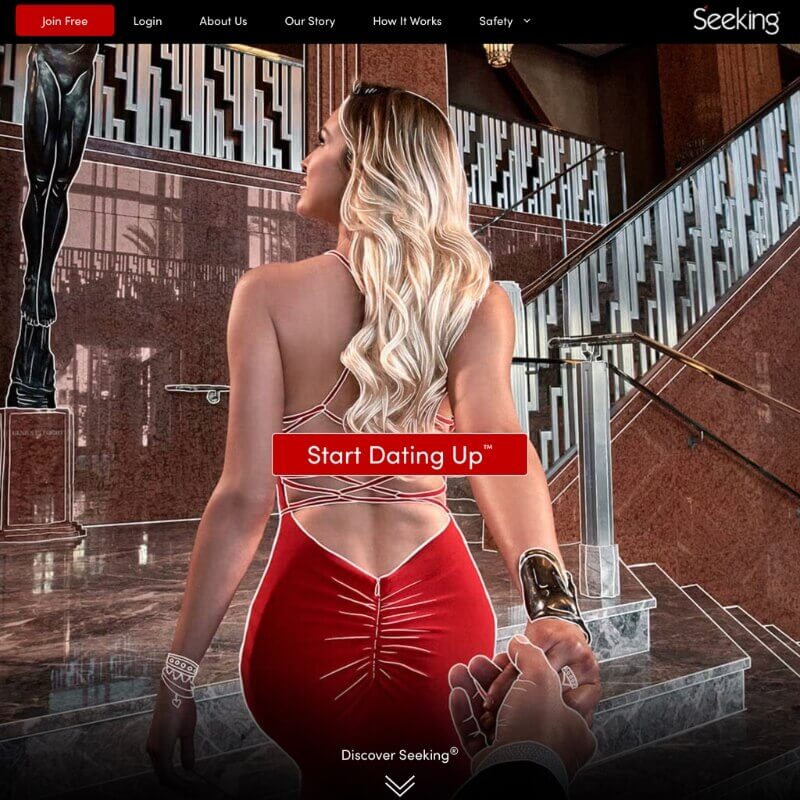 Another dating app for college students looking for a serious love connection is Seeking. Designed to attract only the highest quality people, this app promises excitement and intrigue.
The more ambitious you are, the more likely you are to find the love of your life on this app. Attractive, successful people have long used this app to save them time when it comes to dating.
What Seeking does best:
Though it isn't required, Seeking allows every member to submit verification of their ID and undergo a background check, so you can trust the people you're meeting through the app.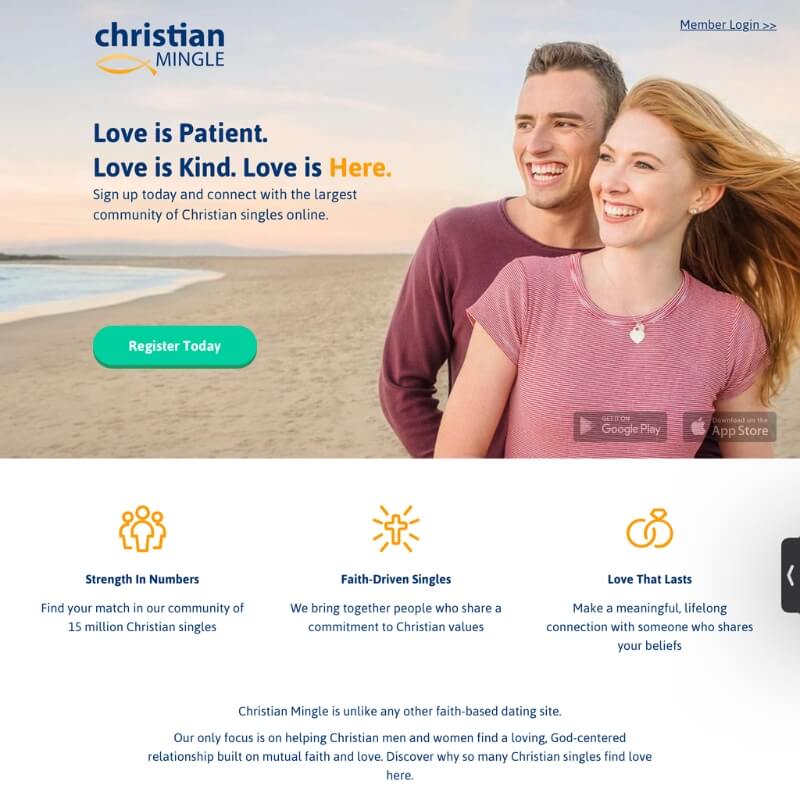 Not many dating apps for college students focus on religion, but Christian Mingle is one of the few that does. It's the best place to meet people who follow the same path in life that you do. Finding someone compatible with you in this way can be an uphill battle otherwise.
What Christian Mingle does best:
Whether you want to meet a fellow Christian in your hometown or are open to other possibilities, Christian Mingle can help make them a reality. And when you create your profile, you are strongly encouraged to include the values you are looking for in a romantic partner.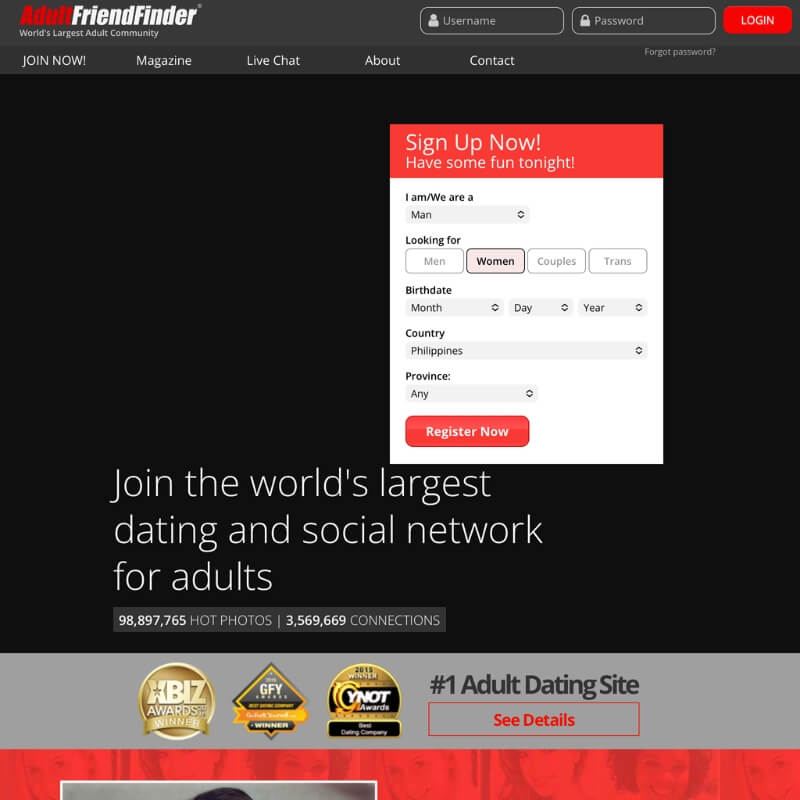 If you've tried Tinder and not had any luck with it, consider AFF instead. This is a well-known app for finding other people who are looking for the same thing you're looking for.
It's easy to engage in cam chats with other members before deciding if you want to meet them in person. Plus, you can swipe through hundreds of potential matches from the comfort of your own home.
What AFF does best:
With Adult Friend Finder, you can expose yourself to millions of people you would never meet otherwise. If you are looking for a huge dating pool, this app is one of the best.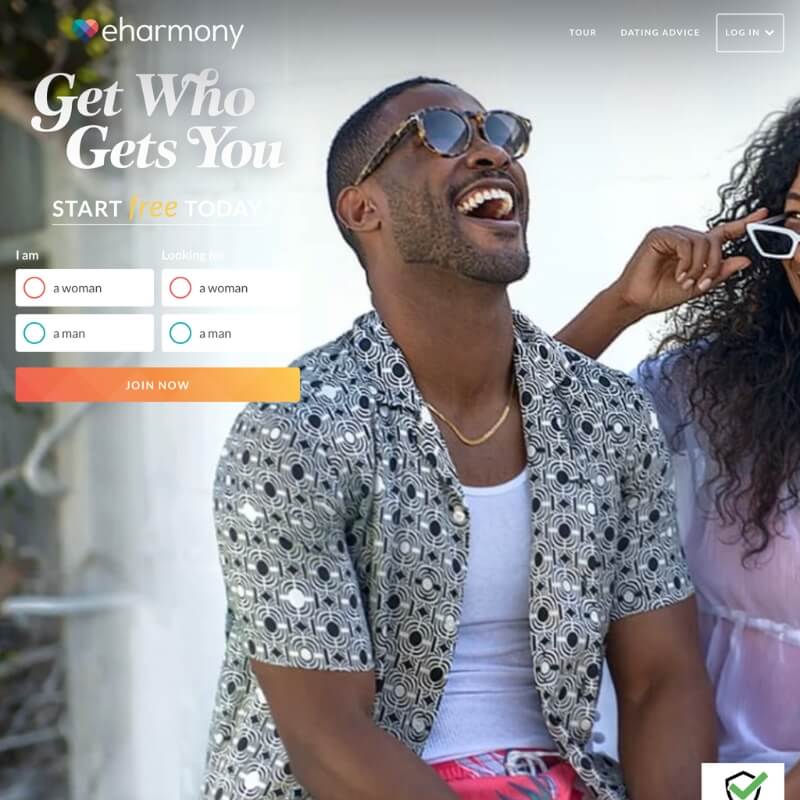 One of the most thorough college dating apps is eHarmony. There are almost as many women as there are men on the app, so no matter who you are looking to meet, you'll have an amazing selection of potential matches. With 2 million messages sent between members every week, finding someone to get to know is a quick and easy process.
The app matches members up using its Compatibility Matching System. Every member takes a compatibility quiz before any matches are made. Once you have matches to view, the app will create a Personality Profile. This can be very insightful when it comes to finding a partner and determining if there is a recipe for success.
What eHarmony does best:
eHarmony has a feature for premium members that makes it possible to go on video dates. When you are too busy to go out, this is the ideal way to get to know someone first.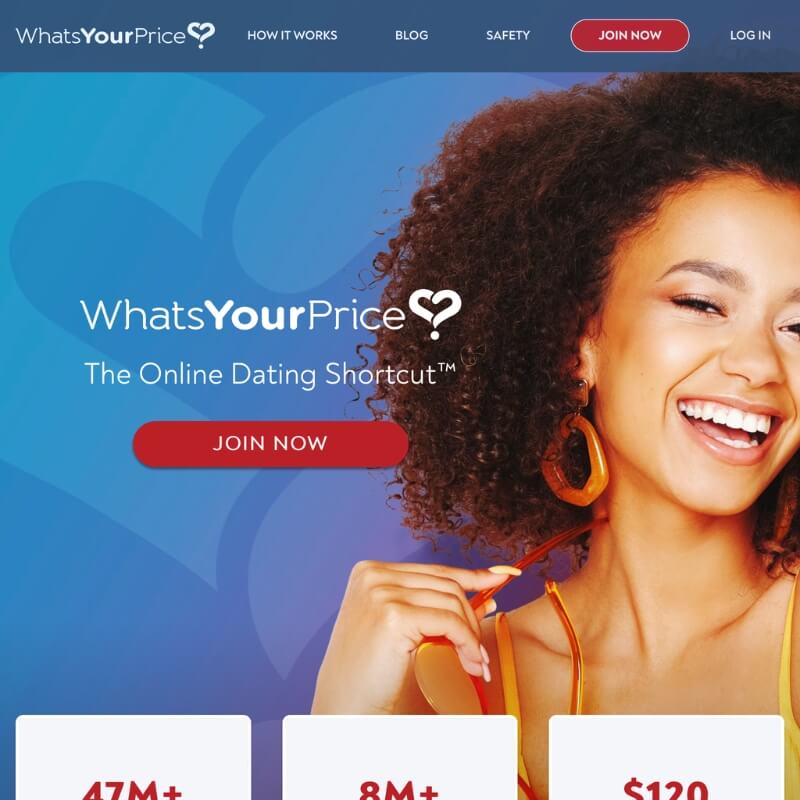 What's Your Price takes a unique approach to dating. The app can label you to be either attractive or generous. Attractive members can sit back and wait for a generous member to ask them out on a date. This comes as an offer from the generous member, and you have the option to accept it, reject it, or make an offer of your own instead.
What What's Your Price does best:
What's Your Price prioritizes safety by analyzing every member's profile. An analysis is done by a computer and an individual working for the app. You can be sure that the people you meet on this app are the real deal.
Frequently Asked Questions
What is a college dating site?
College dating sites are online dating platforms specifically designed for college students. These websites provide an excellent way for college students to meet potential dates with similar interests and educational backgrounds.
With specialized features such as profile optimization, compatibility matching services, and chatrooms, they offer a tailored online dating experience that helps young adults find relationships and companionship during college.
What are the best dating apps for college students?
There are a number of popular dating apps for college students, including Tinder, Bumble, Hinge, OkCupid, and Zoosk. These apps are known for their user-friendly interfaces, wide user bases, and features tailored to college students. Tinder, in particular, stands out as the most popular dating app among college students, with its Tinder U feature that limits searches to campus.
However, it's important to note that online dating preferences may vary among individuals, and other dating sites such as Elite Singles, Seeking, Christian Mingle, and eHarmony also cater to the needs of college students. Ultimately, the best college dating app for a college student depends on personal preferences and specific dating goals.
How do dating apps work for college students?
Online dating apps for college students work by providing a platform for online dating that is specifically tailored to the needs and preferences of college students. These apps allow college students to create profiles and connect with other users who are also looking for potential romantic relationships.
Most dating apps typically involve swiping through profiles, matching with individuals based on mutual interest, and engaging in conversations through messaging features.
These apps cater to various dating goals, including casual encounters, long-term relationships, and even LGBTQ+ relationships, with options available for queer women as well. College students can use these apps to meet new people, expand their social circles, and explore romantic connections within their college community.
How do I meet singles in college?
If you are looking for ways to meet singles during college, then dating apps and websites such as Elite Singles could be the perfect tool.
Not only can dating apps offer an easy way to show off your attractiveness, but they can also match you up with people with similar interests, hobbies, or career plans. If you're willing to take a chance, dating apps are worth trying out in college!
Is there Tinder for college students?
While some students find Tinder an excellent avenue for meeting people, many are looking for an alternative to the traditional swipe-left-swipe-right experience of the app.
Fortunately, there are plenty of other options, from specially designed college dating apps like Elite Singles and Zoosk to more general applications like eHarmony and Christian Mingle.
With a wide range of platforms available, it's easy to find something right for you, whether your goal is a casual hookup or something more serious.
What safety precautions should college students take when using dating sites?
When college dating sites or engaging in the online dating scene, college students should prioritize their safety by taking certain precautions. Firstly, it is important to be cautious of potential online dating scams and be aware of red flags such as requests for money or personal information.
It is advisable to avoid sharing too much personal information upfront and to use a separate, secure email address for online dating. Meeting in public places and informing a friend or family member about the date details can also enhance safety.
Female users, in particular, should be extra vigilant and trust their instincts when interacting with potential matches. Finally, utilizing the reporting and blocking features offered by dating apps can help maintain a safe environment.
Bottom Line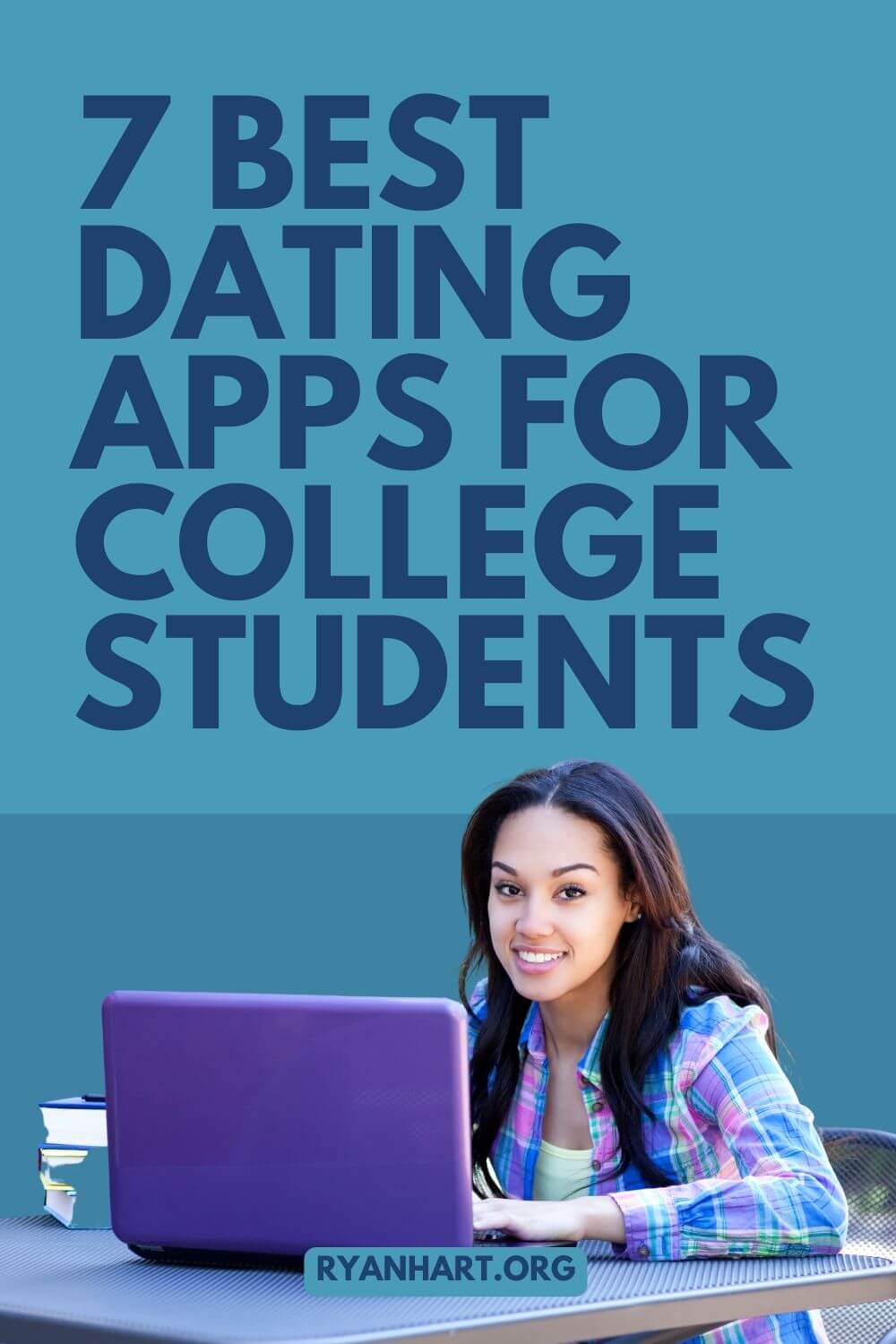 Going to college can be both an exciting and nerve-racking experience, especially when it comes to making new friends and meeting potential romantic partners.
Luckily, plenty of apps are now available for college students who want to connect with other singles on campus in a low-pressure way. These apps can help you find someone to date or even hang out with, and they also allow you to meet like-minded people in your area that you may not have otherwise crossed paths.
Plus, many apps allow for anonymity and discretion if that is something you want. All in all, dating apps are an excellent way for college students to get into the social scene on campus while having fun and growing relationships!