If you've ever used a dating app, you know that how people get matched up on the app can feel a bit mysterious. But have you ever wondered why Bumble chooses who to show you certain people and not others?
In this blog post, we'll take a look at how the Bumble algorithm works and what factors it takes into account when matching users. So if you're curious about how Bumble selects which singles are right for you, read on!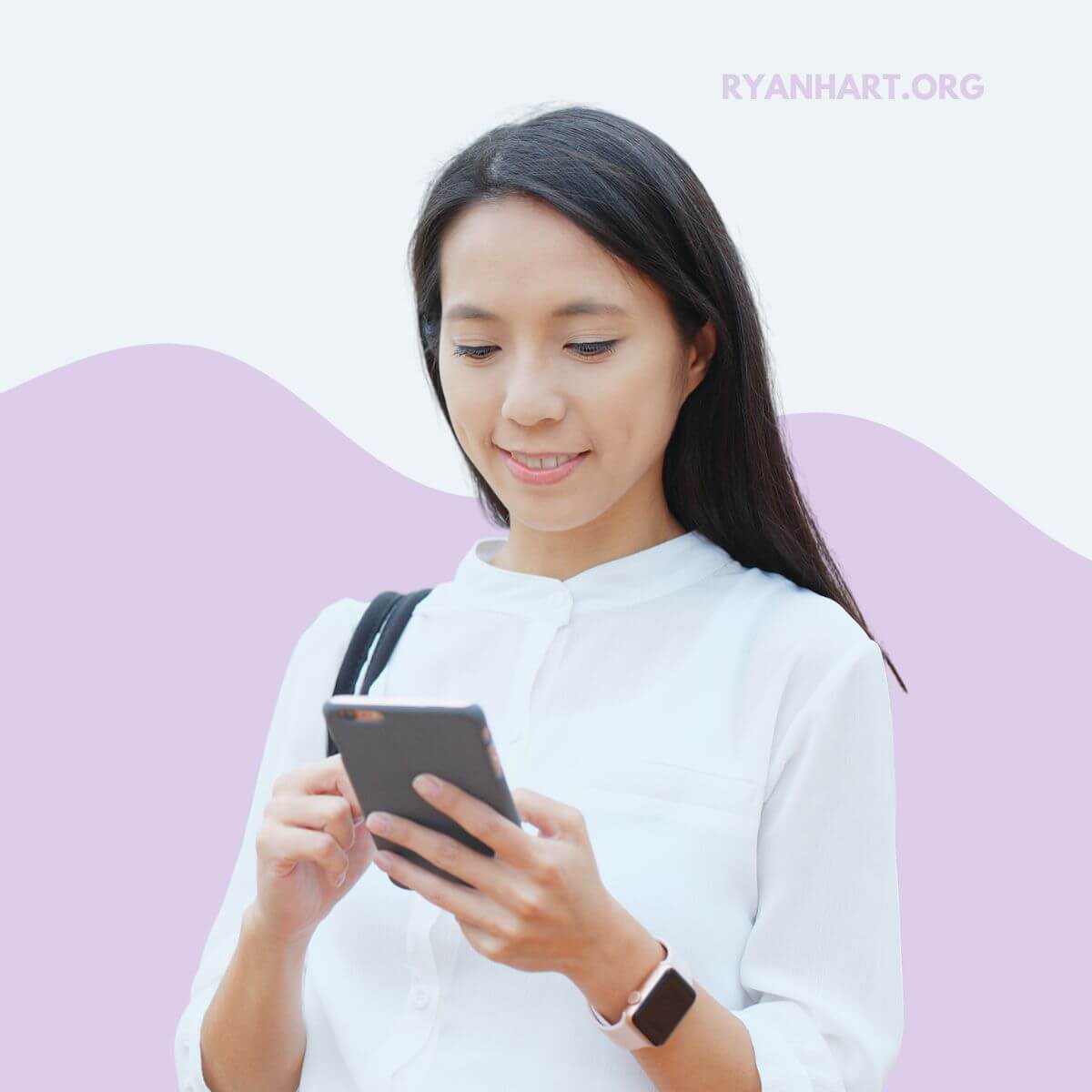 How does the Bumble algorithm work?
Bumble is a revolutionary dating app that empowers women to take the first move when it comes to connecting with someone.
It's different than other apps out there because Bumble only allows women to initiate the conversation, giving them full control over who they match and chat with.
This sets up an environment that encourages respect, kindness, and equality – something we can all get behind!
The interface is intuitive, and matches are based on mutual interests and location, making it easy to see if someone shares your passions or lives nearby.
The algorithms that power Bumble are remarkably complex and make it possible to connect people with similar interests in a matter of seconds.
The algorithm looks at various user data, such as geography, age, and interests, to match users together. They also consider other factors such as proximity, lifestyle habits, likes, and dislikes in order to create a suitable match.
With each swipe decision or new profile created, the algorithm refines itself, making it increasingly accurate in connecting people with their perfect matches.
The more information you give to the algorithm, the better it will perform in detecting behaviors that signify genuine chemistry between two users.
How does Bumble decide who to show you?
The dating app uses an innovative algorithm to connect you with potential matches.
The algorithm will show you a list of new users, popular users who are frequently swiped on, and users who have already swiped right on you - so that it can quickly connect you with compatible matches.
Bumble takes into account how active a user is, how often they respond, and whether they're likely to send out new likes as well! That way, you can be sure that the prospects you see will be matched based on similar interests and personality traits.
What is the Bumble Match Queue?
The match queue is a list of users that have already matched and gives women the opportunity to decide who they would like to message.
This feature provides an excellent platform for women to make their own decisions in regard to who they would like to chat with. If the woman does not message her matches within the first 24 hours, the match will expire.
For men on Bumble, the match queue is a static list of women they have matched with. Until the woman initiates the conversation, there's not much the man can do.
However, with a Bumble Boost paid subscription, you can renew any of your matches that have already been in your queue for 24 hours or more. That way, you get another full day with them, letting you make the most out of those valuable matches before they expire.
How do you reset the Bumble Algorithm?
If you're trying to reset the Bumble algorithm, you're likely looking for a fresh start in your online dating life.
By making a few changes and tweaks to your profile, you can maximize your chances of meeting someone special. All it takes is a few simple steps to get you back on track and boost your profile.
First, update any information that may have changed and make sure that your profile is accurate! That way, the algorithm will have an up-to-date view of who you are.
Second, take some time to find new potential matches and interact with them in order to show the app that you are actively engaging with other users.
Finally, on days when you don't feel like interacting with others, refresh your profile and use advanced filters to narrow down the type of people you want to talk to – this will keep your account active and help reset the algorithm.
How has the Bumble algorithm improved over time?
The Bumble algorithm has come a long way since its launch in 2014. After diving into the data of millions of users and their interests, the company was able to fine-tune its matching technology to offer users the best possible matches.
Since then, continuous improvements have been made to the algorithm, smartly adapting to ensure that each user on Bumble receives curated matches based on their personal preferences while also connecting them with like-minded people.
As a result, it's easier than ever before for singles to find meaningful connections that can turn into something special.
What are the benefits of using Bumble to find love?
Bumble is designed with your safety in mind, as it lets you have control over who can message you by having users only reach out if they match your profile.
You can also confidently put yourself out there without worrying about weird or unwanted messages, as all conversations initiated by women must be started by them.
Bumble has revolutionized online dating, making it much easier to enter the world of dating and find someone special, even if you don't have much confidence.
How to make the most of Bumble's algorithm
If you're using the Bumble algorithm to find dates or connections, you can use a few hacks to make the most of your experience.
For example, updating your profile regularly and keeping an open heart and mind will help you show up more frequently in potential matches' searches.
Additionally, filtering and limiting the radius of your search can help narrow users with similar interests who are going to be a better fit for you.
Try following these hacks the next time you get online on Bumble, and who knows, maybe the algorithm will surprise you!
Bottom Line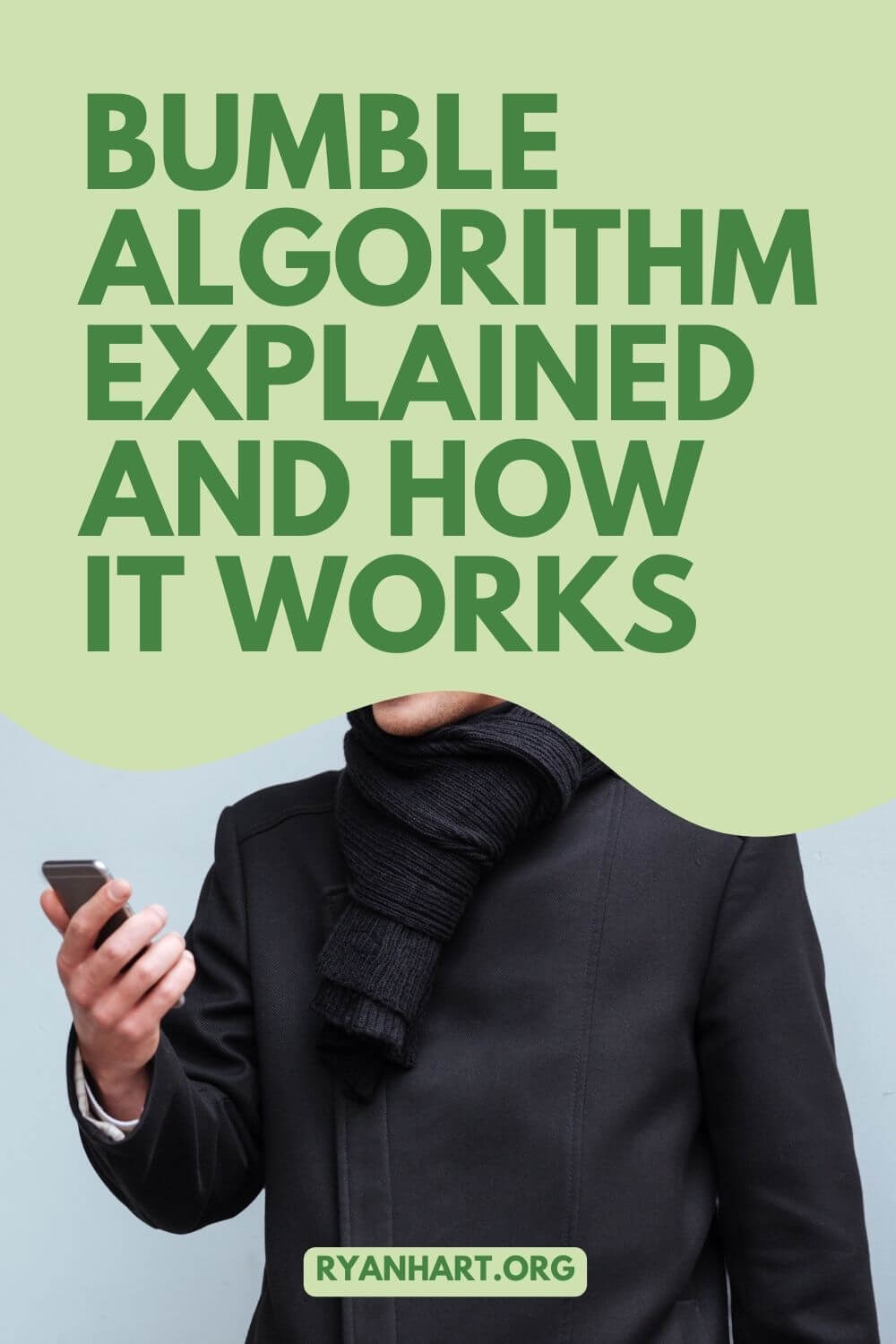 Bumble has totally changed the way we date by putting women in control of the first conversation on dating apps.
The Bumble algorithm is one of the things that makes this possible by showing you potential matches who are more likely to be compatible with you.
However, Bumble isn't the best app for finding love. if you're looking for that special someone but haven't had much luck on Bumble, consider giving eHarmony a try.
With their patented Compatibility Matching System, millions around the world have been given better chances at finding true love than ever before.
Their algorithm allows users to connect with other local singles who share similar values, interests, and goals - making it much more likely that a match will lead to a successful romantic relationship.
Ultimately, eHarmony is an excellent option for single professionals who are serious about finding true love online.