Planning a weekend getaway? Consider heading to the American South to experience its rich history, culture, architecture, and natural beauty.
Many hotels in the South are perfect for an intimate vacation with just you and your partner. Whether you want to enjoy the ocean or explore a city, you can find excellent options for every experience.
Read on to discover our top recommendations for romantic getaways in the South.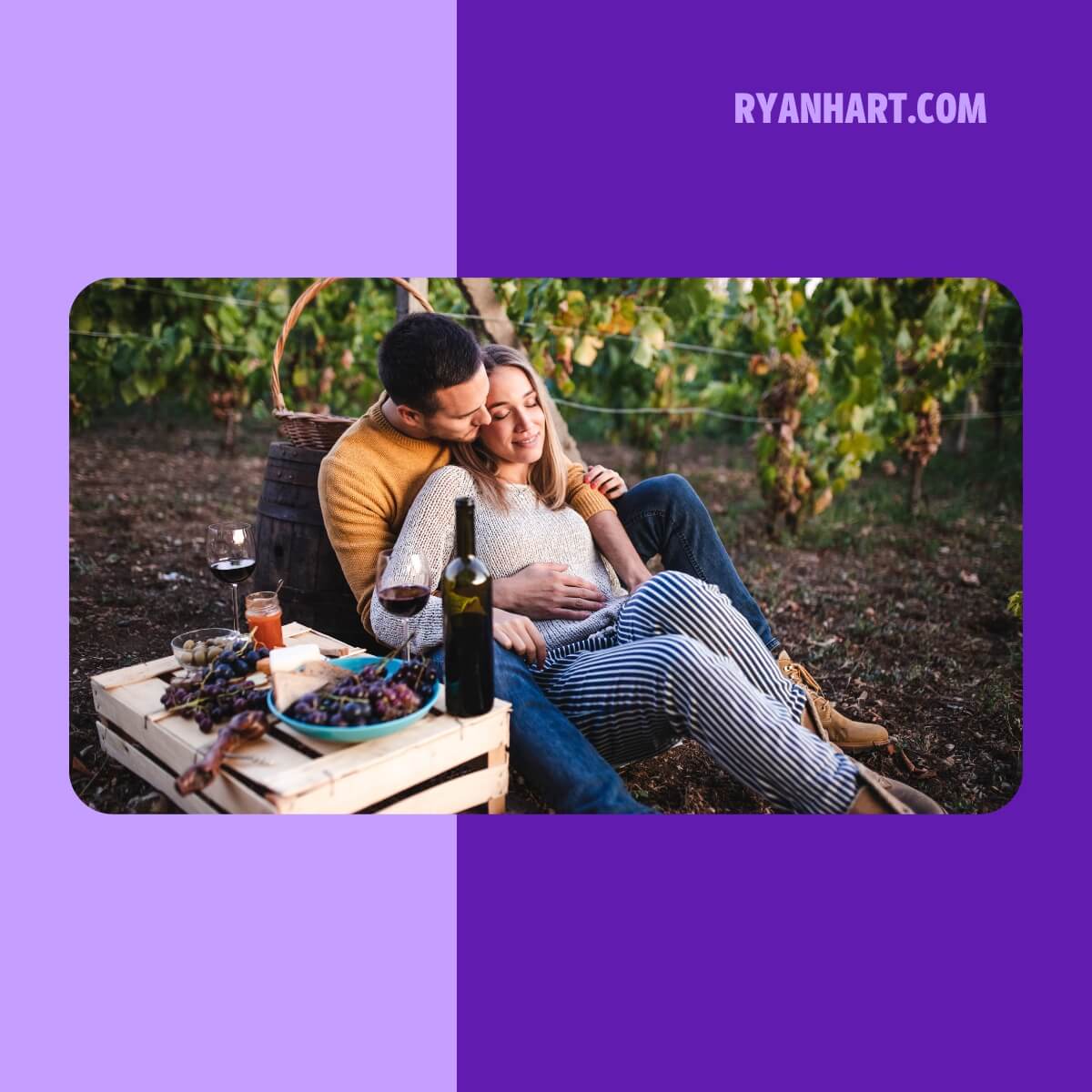 What is the best getaway for couples in the South?
The American South stretches as far north as Virginia and as far west as Louisiana, giving an extensive, varied offering of cultures and experiences.
When you and your partner start to plan your romantic vacation, think about what you want to do. Want to explore a city, hit the great outdoors, relax on the beach, or just lounge in a luxurious room?
You can find everything from historic buildings in city centers to beachside resorts and mountain hideaways.
Our list here can give you a reference point to start planning your vacation!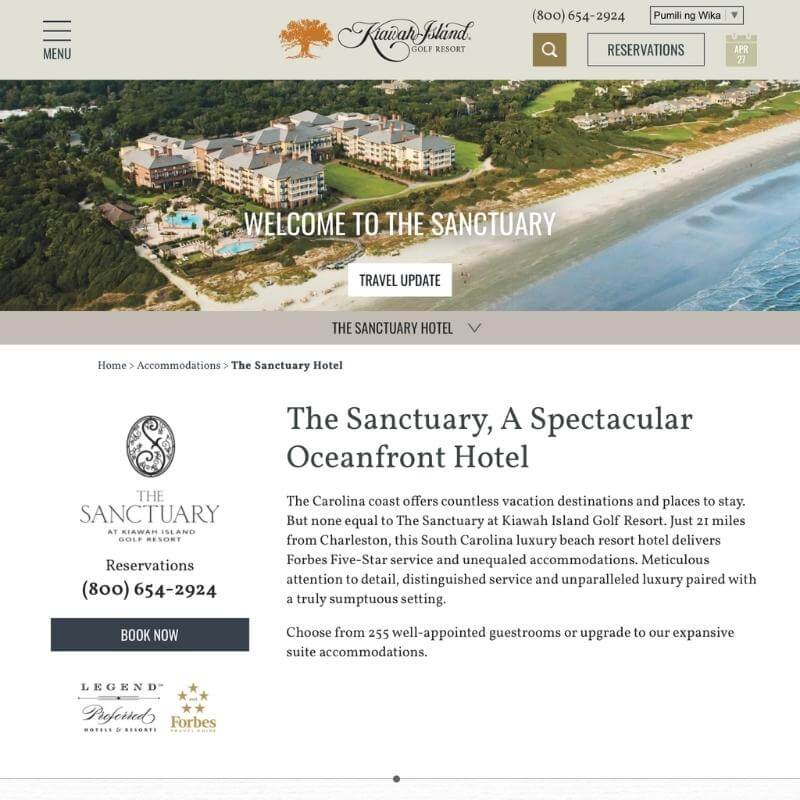 South Carolina is home to a series of islands off the coast that are the perfect place for a romantic getaway. One of the best is The Sanctuary, located on Kiawah Island.
This stunning resort, built in 2004, was created in the style of a historic mansion. When you come to The Sanctuary, you will feel like you have stepped into another world.
Here, it is just you and your partner enjoying the luxurious amenities and unparalleled views of the Atlantic Ocean in this island oasis.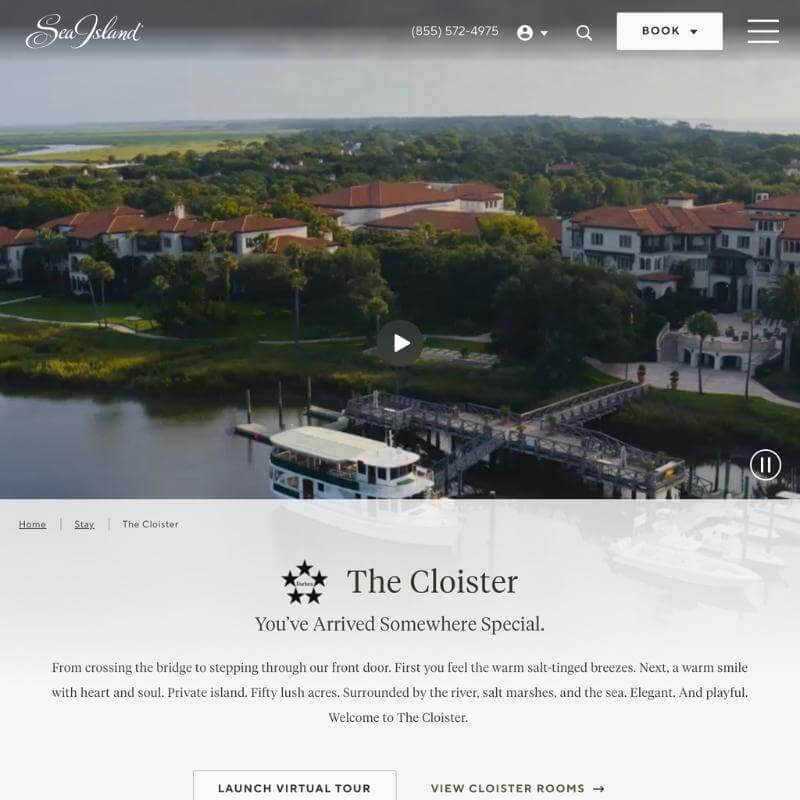 The Cloister has been a place for people to escape to ocean paradise since 1928.
This unique resort is located on Sea Island off the coast of Georgia. Situated on 55 private acres, the property has something for everyone: from marshes and private beaches to gourmet dining, golfing, and more.
You can stay in the Lodge, a boutique hotel, or one of the private Cottages along the beach. There are countless things to do at the Cloister, making it the perfect choice for a fun and romantic getaway.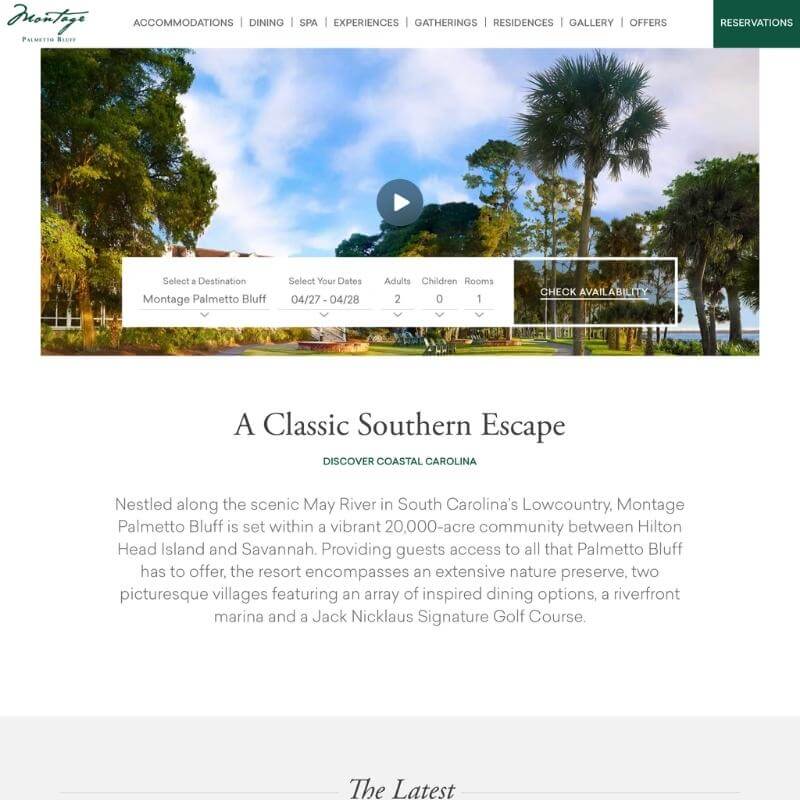 Montage Palmetto Bluff is located in Bluffton, a short distance from Savannah, Georgia.
This South Carolina luxury resort rests alongside the May River, offering stunning sights right from your suite.
This massive community is less like a resort and more like an entire town, featuring a nature preserve, riverfront marina, award-winning golf course, and countless shopping and dining options.
Montage Palmetto Bluff is the perfect destination if you're looking for a unique and action-packed romantic getaway.
The Windsor Boutique Hotel is a luxury hotel in Asheville, North Carolina. First built in 1907, this historic building has been completely renovated with modern luxury amenities.
The 14 suites each feature unique designs and themes, from elegant French styles to old-fashioned and elegant.
The hotel is also home to a natural, plant-based spa and an art gallery where you can enjoy a wine and chocolate truffle bar. With the city of Asheville at its feet, The Windsor is the perfect metropolitan romantic getaway.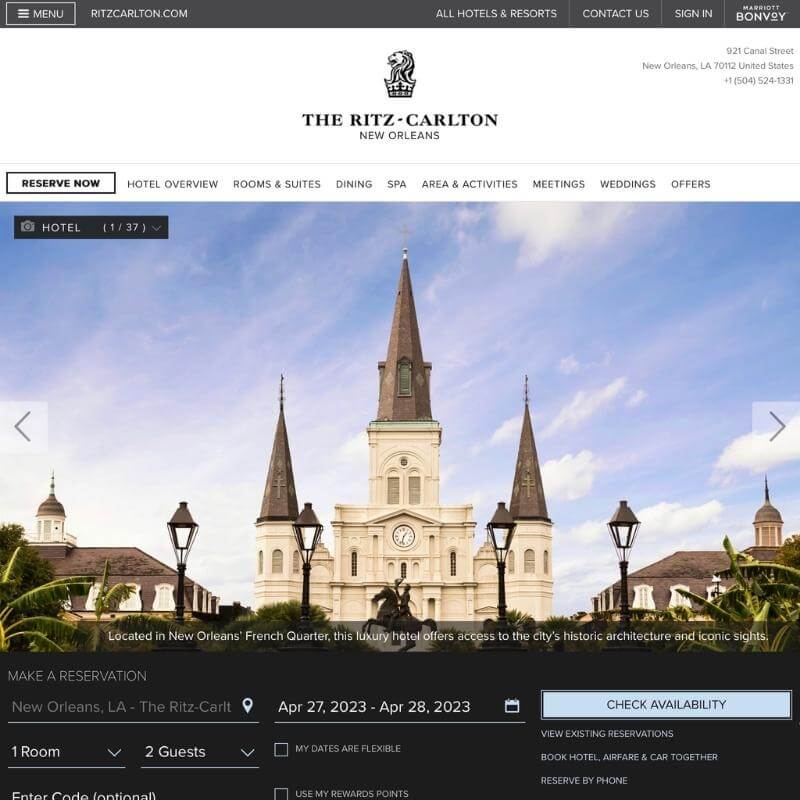 The Ritz-Carlton has been associated with luxury for decades, and it doesn't get much better than the exciting city of New Orleans.
The hotel is located in a historic building erected in 1908, featuring stunning early-century architecture. When you stay here, you can enjoy views of the famed French Quarter right from your room.
The rich culture of New Orleans permeates the experience here in combination with luxury accommodations and services. Between spa treatments and exploring the city, you can enjoy live jazz at the hotel and expertly-made Cajun cuisine.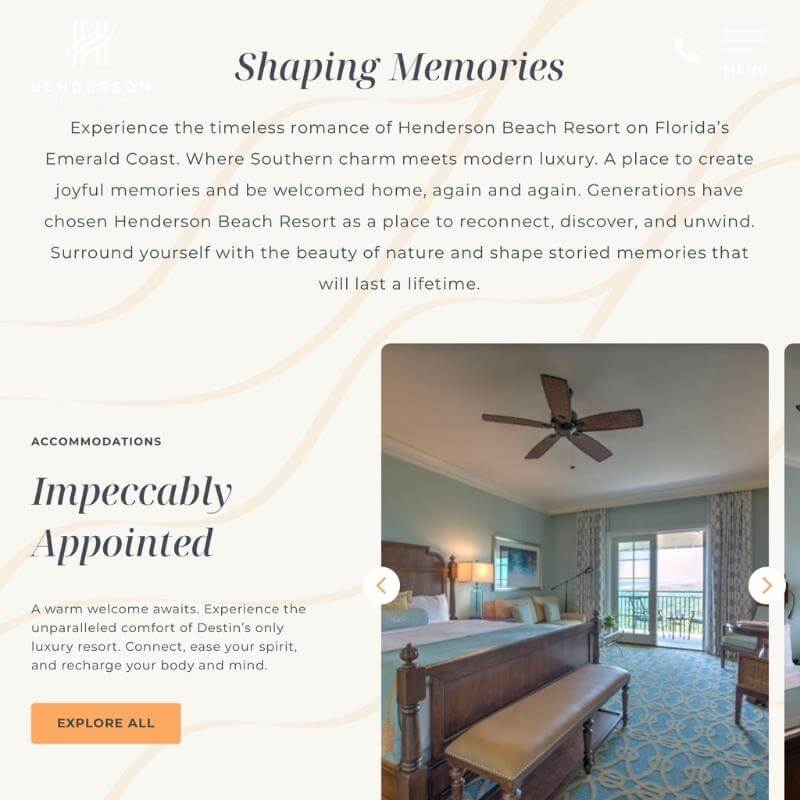 The Henderson is a luxury resort located in Destin, Florida. Standing between the Gulf of Mexico and the Henderson Beach State Park nature preserve, this destination is a beautiful escape from the real world.
Here, you will find first-class suites, access to a private beach and pool, and countless other ways to relax and have fun.
There is also an on-site spa for pampering and multiple dining locations where you'll enjoy farm-fresh meals prepared by expert chefs.
If you stay at one resort in Florida, The Henderson should be it!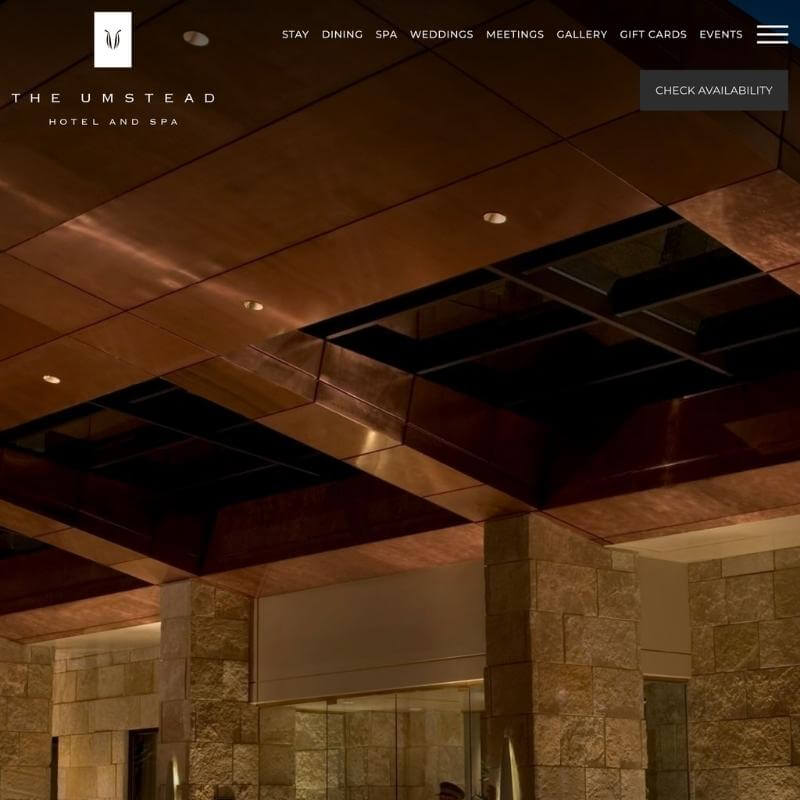 The Umstead is a hotel and spa located in Cary, North Carolina. This stunning resort sits on 12 private acres of woodlands alongside a lake, just a short distance from William B. Umstead State Park.
Here, you can find 150 rooms and suites, interior art galleries, gourmet dining, and a spa.
This woodland retreat truly offers a break from the world, making it the perfect destination for a romantic getaway with your significant other.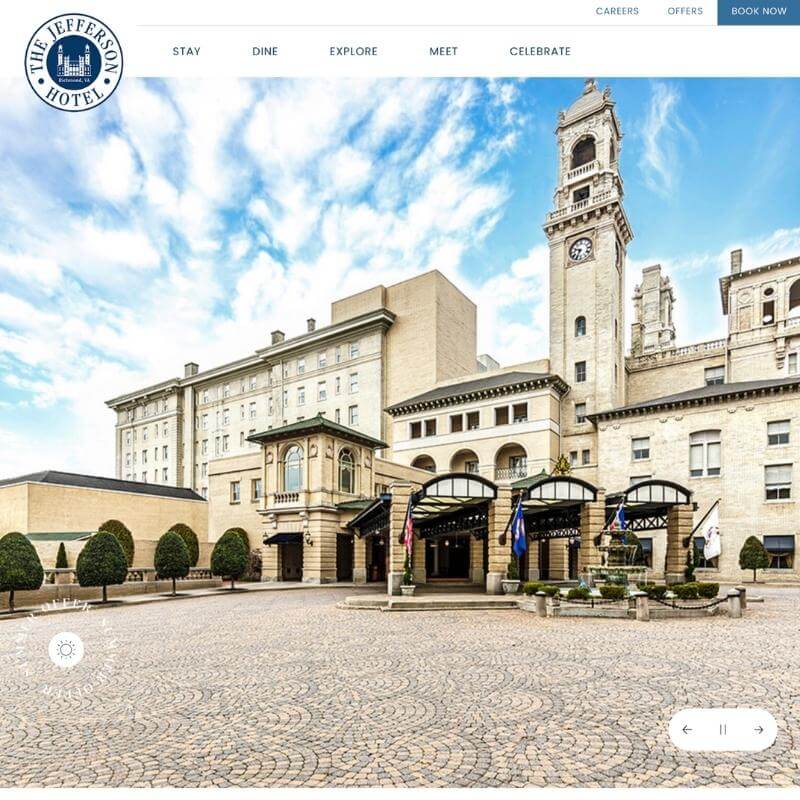 The Jefferson Hotel has been a landmark of downtown Richmond for more than a century.
Featuring a variety of luxury rooms and suites, the hotel offers a cozy retreat right in the middle of the busy city.
The hotel also offers three unique, world-class dining experiences, where you will find seasonally-changing menus from gourmet chefs.
If you are looking for the perfect oasis in the midst of an action-packed city, the Jefferson Hotel is the perfect place for your stay.
When you arrive at the gorgeous Pearl Hotel in Rosemary Beach, Florida, you will be greeted with a cocktail before being led to your suite. This sets the tone for a perfect escape from the world, featuring luxuries of every kind.
When you stay at the Pearl Hotel, you can access the resort's private beach, spa, and world-class dining facilities.
There are many hotels in Florida, but none quite like The Pearl, which has been named one of the best hotels in the world.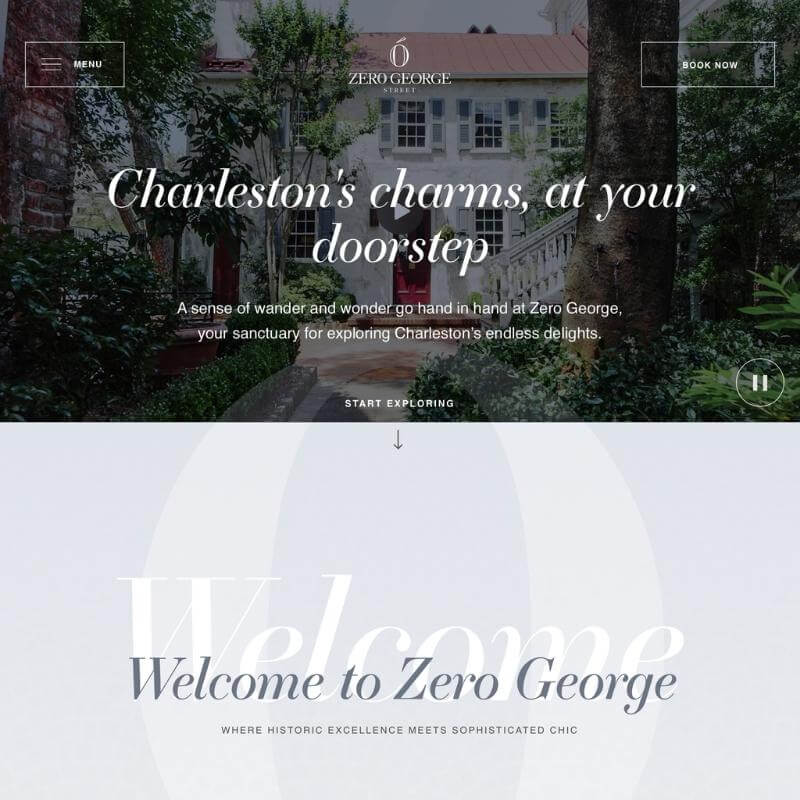 Zero George Street might seem like a strange name for a boutique hotel. But this charming boutique in downtown Charleston is unique in many ways, from its name to the experiences it offers.
The original buildings here were built in 1804. Though they have been renovated with modern amenities, they retain the beauty and elegance of the old-world South.
This beautiful hotel offers the perfect launchpad for all your adventures around Charleston during your stay, including comfortable rooms and a world-class restaurant and bar.
Are there any budget-friendly options for romantic getaways in the South?
Yes, there are budget-friendly options for romantic getaways in the South.
Couples can explore charming small towns, take advantage of free or low-cost attractions, and find affordable accommodations through vacation rental websites or by booking during off-peak seasons.
Planning and research can help you find the best deals for your romantic getaway.
When is the best time to visit the South for a romantic getaway?
The best time to visit the South East for a romantic getaway depends on your preferred weather and activities.
Fall and spring offer mild temperatures and beautiful scenery, while winter can be a great time for cozy, indoor activities.
Summer can be hot, but beach destinations are popular during this season.
What types of activities can couples enjoy during a romantic getaway in the South?
Activities for couples include exploring historic sites, dining at local restaurants, taking scenic drives, going on nature walks, relaxing on the beach, or attending cultural events and festivals.
Bottom Line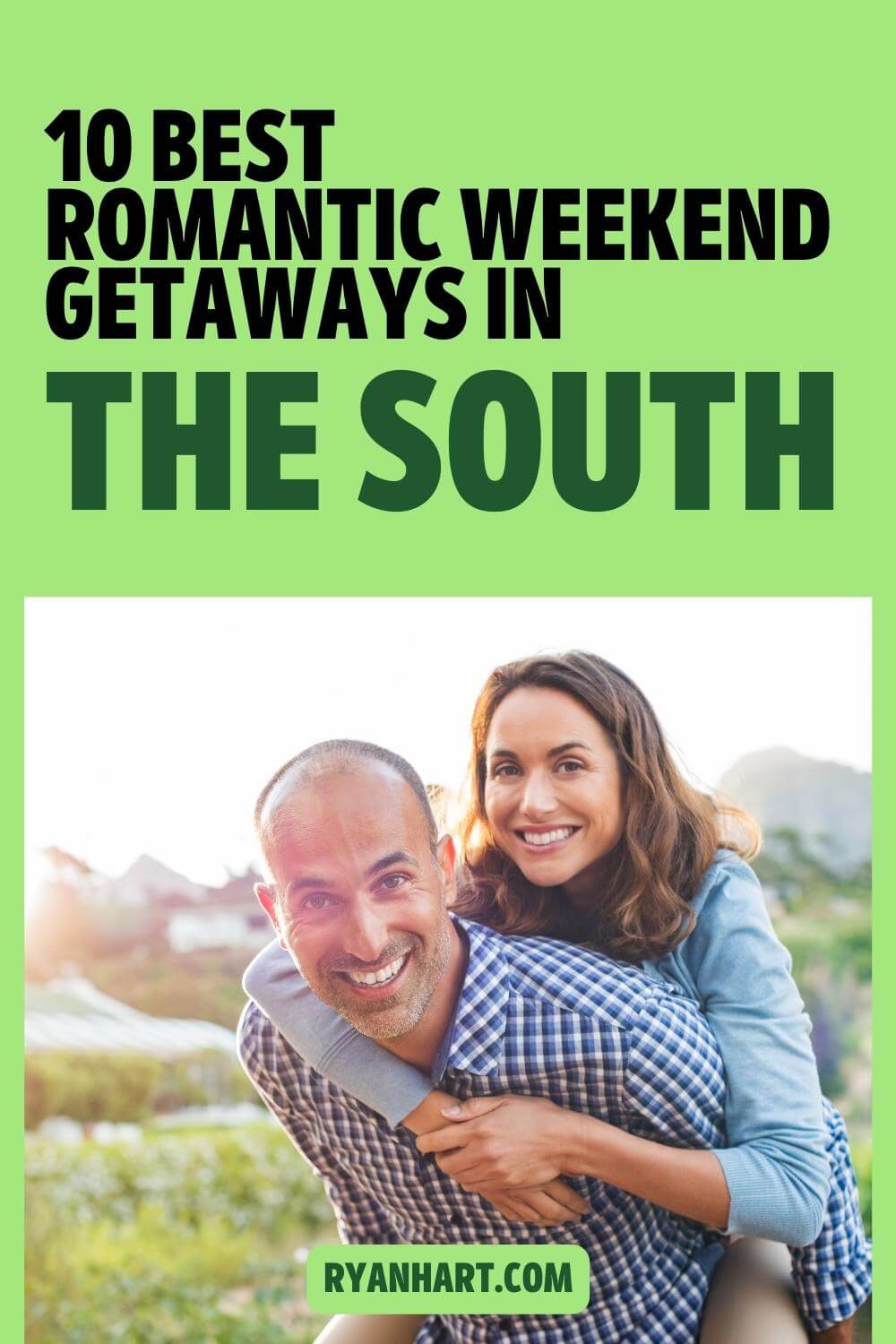 The South has beautiful places to visit, yummy food to eat, and cool things for couples to do together. It's a great way to make special memories with your partner.
Before planning a romantic weekend getaway, think about these things:
Budget: Know how much money you can spend. This will help you pick the right place to stay and what to do while you're there.
Interests: Talk to your partner about what you both like. Maybe you enjoy nature, history, or trying new foods. This will help you choose the best place for your trip.
Weather: Check the weather before you go. This way, you'll know what to pack and if you need to change your plans.
Travel time: Think about how long it takes to get to your destination. Make sure you have enough time to travel and enjoy your weekend together.
Relaxation vs. adventure: Decide if you want a relaxing trip or an exciting adventure. This will help you plan the perfect weekend for you and your partner.
Remember, the most important thing is to have fun and enjoy your time together, y'all!