No matter how good your life is, eventually, you'll want to take a luxury vacation somewhere. Consider an all-inclusive resort with private pools to pamper yourself to the fullest. These are the best romantic getaways for couples that need some rest and relaxation.
They can be found in some of the most well-known vacation destinations. The only problem you may have is narrowing your choices down to one. Using this guide, you'll find the best resort that fits your needs.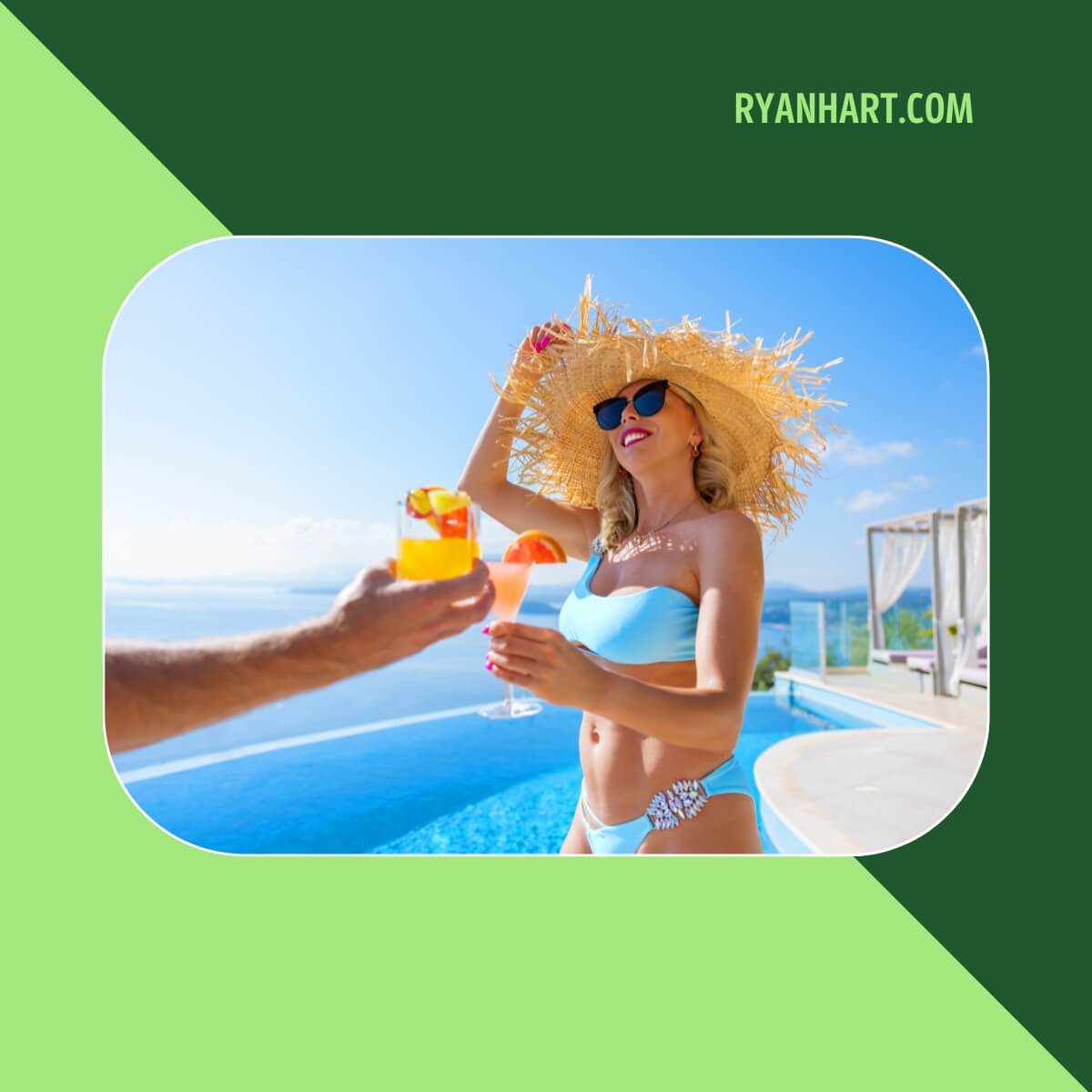 What is the best all-inclusive resort with a private pool?
All-inclusive resorts are popular because they have everything you need to enjoy a romantic getaway at an affordable price. Here are the best all-inclusive resorts with private pools: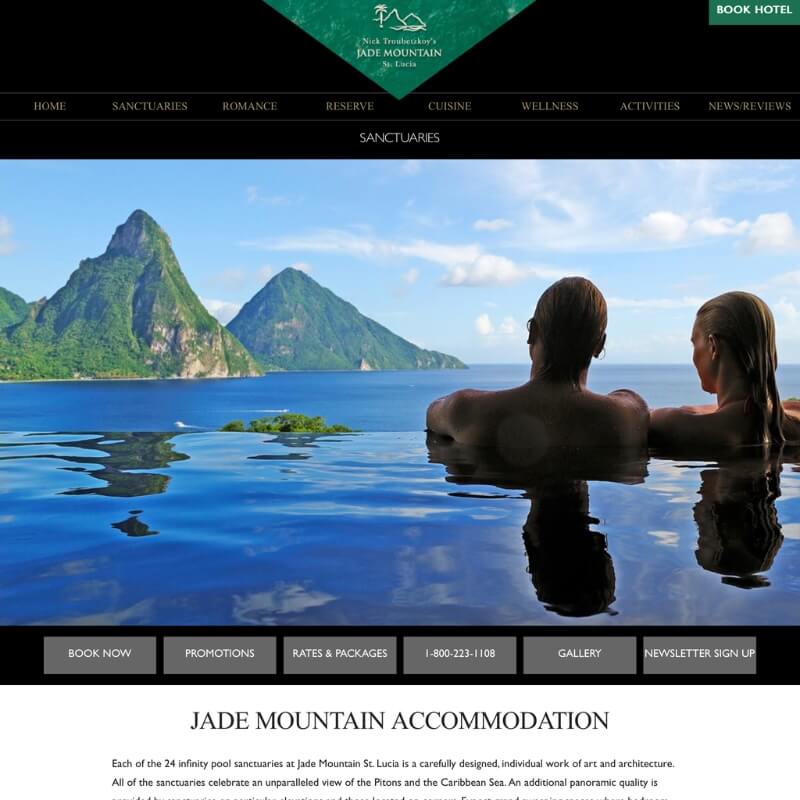 Jade Mountain Resort in St. Lucia is best known for its infinity pool sanctuaries, of which there are 24. No matter which one you are relaxing in, you will have a scenic view of the Caribbean Sea and the Pitons.
Yet you will still have privacy, thanks to the fourth wall in each sanctuary. Without obstructing your view, these walls ensure you can relax in peace, knowing you are shielded from prying eyes. In addition to privacy walls, each sanctuary has a 15-foot ceiling, making you feel like you have all the space in the world.
The infinity pool sanctuaries are categorized based on their sizes: sun, galaxy, star, and moon. You'll want to use the galaxy sanctuaries for the best possible view.
The moon and star sanctuaries are found at different levels on the mountain, so your view will never be the same twice. However, not all the suites have an infinity pool. The Sky Whirlpool Suites instead boast a bathtub for two. Each suite has two rooms, providing plenty of space to relax with a cup of coffee or hot tea.
What Jade Mountain Resort does best
Jade Mountain Resort is committed to providing a relaxing getaway from everyday life. You will be so isolated that you won't have access to a phone, TV, or radio during your stay.
When you stay atSandals, Negril, for your vacation, you'll be relaxing on a seven-mile-long beach. Seven will be your lucky number during your stay, as you'll have 7 restaurants to choose from. If you want to relax with an adult beverage, the resort has five bars where you can do that.
Two of the five bars are poolside, so you can cool off while enjoying a drink. You may want to try several optional activities, including private dinners for two, adventure tours run by locals, and even a full spa. And when it comes time to relax after a long, fun day, you'll have access to four regular pools and three whirlpools.
What Sandals in Negril does best
Sandals has billed itself as the ultimate honeymoon destination. It has everything you could want on your honeymoon, with the added bonus of a free destination wedding if you stay at the resort for a minimum of three nights.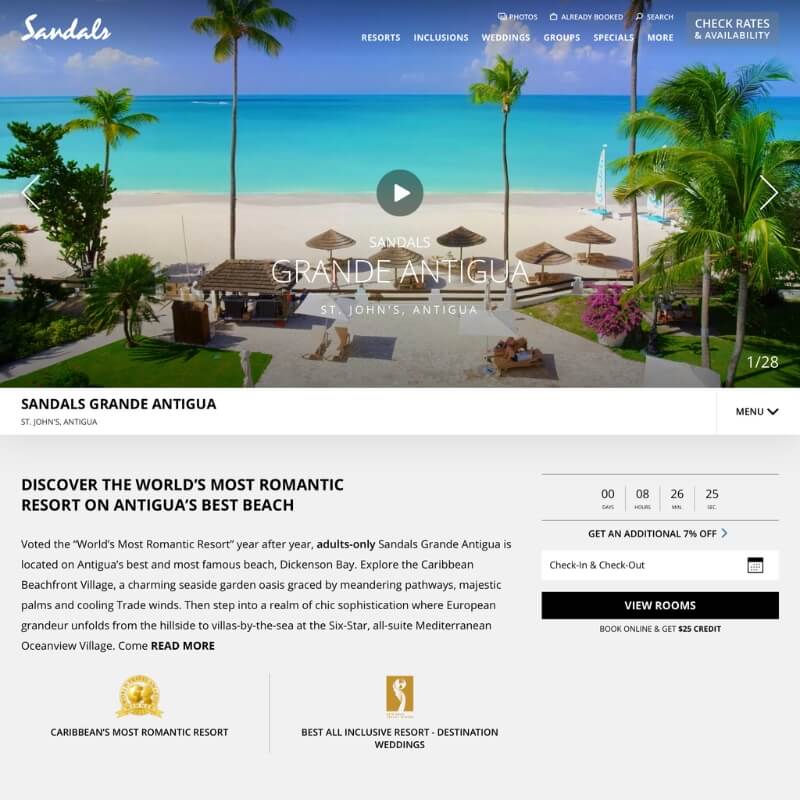 As much as the Sandals in Negril has to offer, Sandals Grande Antigua Resort and Spa offers more. Billed as a seaside oasis, the highlight of your stay may be Dickenson Bay, the most well-known beach in Antigua. But you'll have access to six regular pools and six whirlpools too. There are 11 restaurants to choose from and seven bars. You'll also want to explore Oceanview Village and the Beachfront Village.
What Sandals Grande Antigua Resort and Spa does best
For many, the ultimate vacation experience is relaxing in a private cabana, which you are encouraged to do at Sandals Grande Antigua Resort and Spa. You can request that food, drinks, and even cold towels be delivered to your cabana.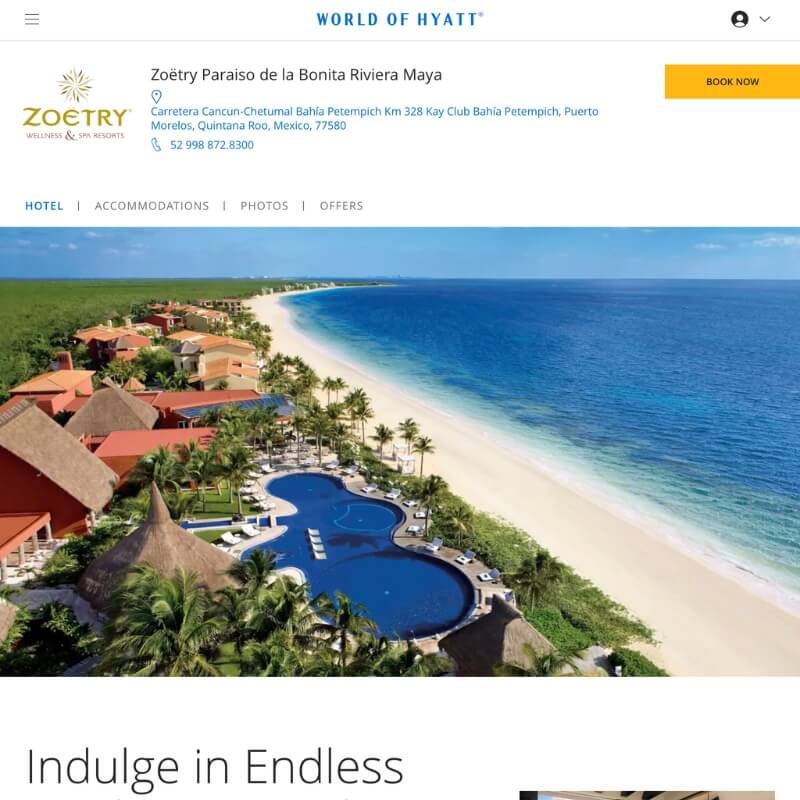 For a truly holistic getaway, consider Zoetry Paraiso de la Bonita Riviera Maya. When you arrive at the resort, you'll receive complementary wine and tequila, with some fresh fruit to go with it.
During your stay, you'll have access to restaurants specializing in organic foods. And your suite will have a private terrace or balcony, a spacious living room to relax in, and an oversized marble bathtub. Many of the suites also have a plunge pool for your convenience.
What Zoetry Paraiso de la Bonita Riviera Maya does
Though all of their suites are luxurious, they take it a step further than many resorts by offering access to the Presidential Suite, which has a pool with an ocean view, a hot tub, and two lounge chairs.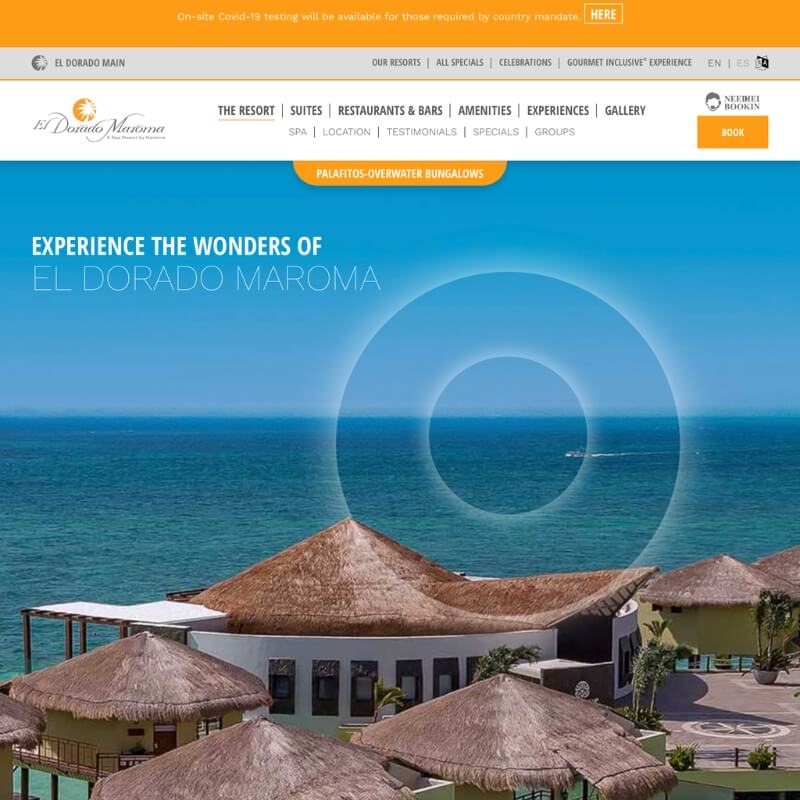 The El Dorado Maroma boasts one of the world's top 10 beaches. Unlike any other resort in Mexico, this one has overwater bungalows. You'll be right next to the Riviera Maya when you stay in one.
In addition, the resort has a beach club and an upscale spa. On weekdays, the beach club's lunch menus always follow a specific theme, so you'll never have the same experience twice. And the Naay Spa even offers a Beachfront Sky massage for ultimate comfort.
What El Dorado Maroma does
El Dorado Maroma is for you if you like to keep busy on vacation. The resort offers yoga classes, cooking lessons, and experiences that include jet skiing and ocean safari tours.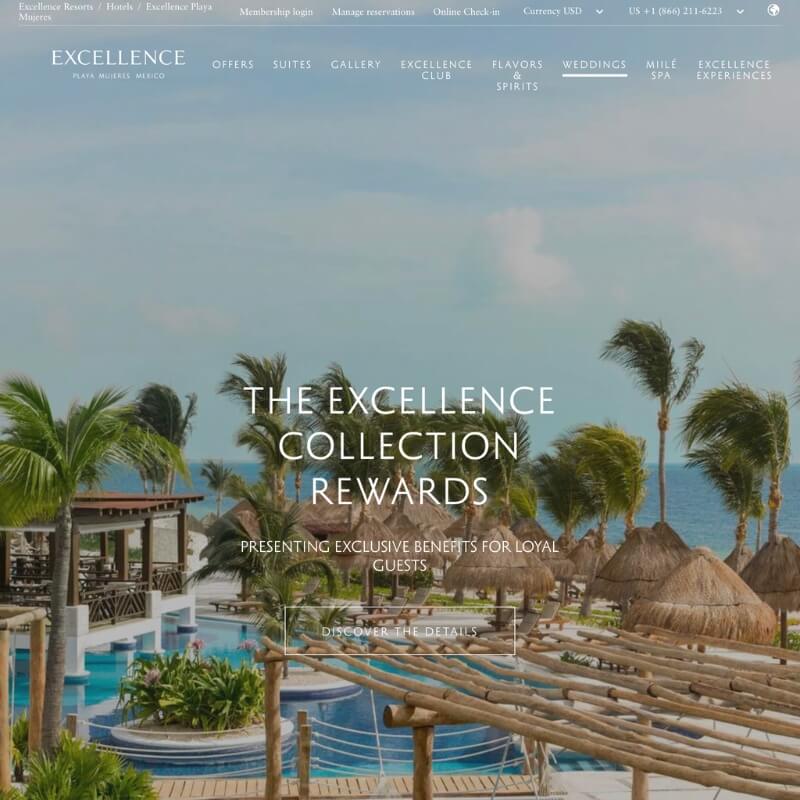 Excellence Playa Mujeres is the pride of Cancun. Your luxurious stay includes access to the Mile Spa, where you can indulge in massages and enjoy the spa's swaying beds. The resort also boasts numerous restaurants and bars, including a cigar bar and lounge.
What Excellence Playa Mujeres does best
One of the highlights of a stay at Excellence Playa Mujeres is specialized services. Almost anything you want or need to help you relax, the staff will bring it right to you.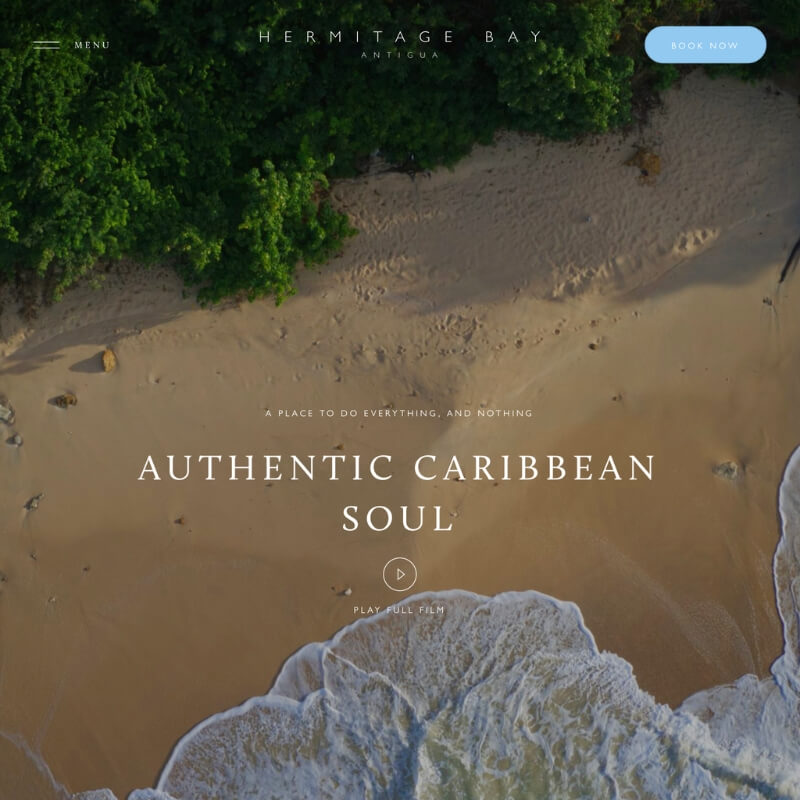 When you vacation at Hermitage Bay, you can stay in a hillside pool, beachfront, or seaview garden suite. You will find that each suite has a private pool, mini bar, and a private deck.
And no matter which of the resort's restaurants you dine at, each meal is prepared using ingredients grown in the on-site garden. In fact, you can even take a tour of the garden and watch the resort's chefs prepare meals.
What Hermitage Bay does best
Hermitage Bay is more than just a luxury resort. It also serves as a wellness retreat. Services offered include pilates, yoga, meditation, and more.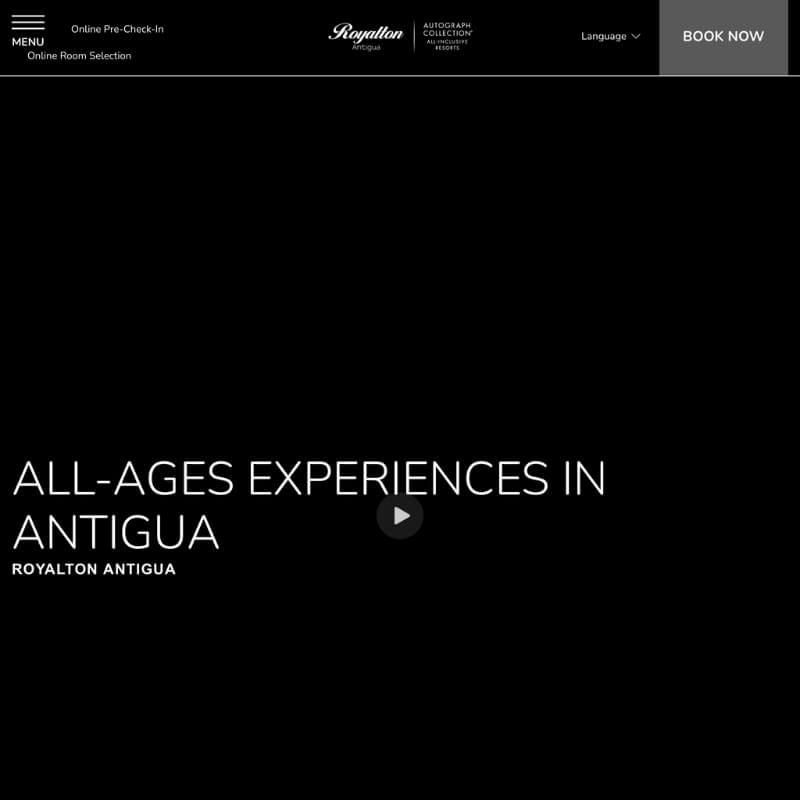 Royalton Antigua Resort and Spa is another vacation destination with overwater bungalows. Though there are only six in the resort, there are over 200 suites, all equally impressive and designed to pamper you during your stay. The resort boasts eight restaurants, five bars, a spa, and multiple swimming pools.
What Royalton Antigua Resort and Spa does best
If your luxury getaway includes children, you'll be happy to know the resort offers activity clubs designed for children of all ages, so you can relax and enjoy your vacation.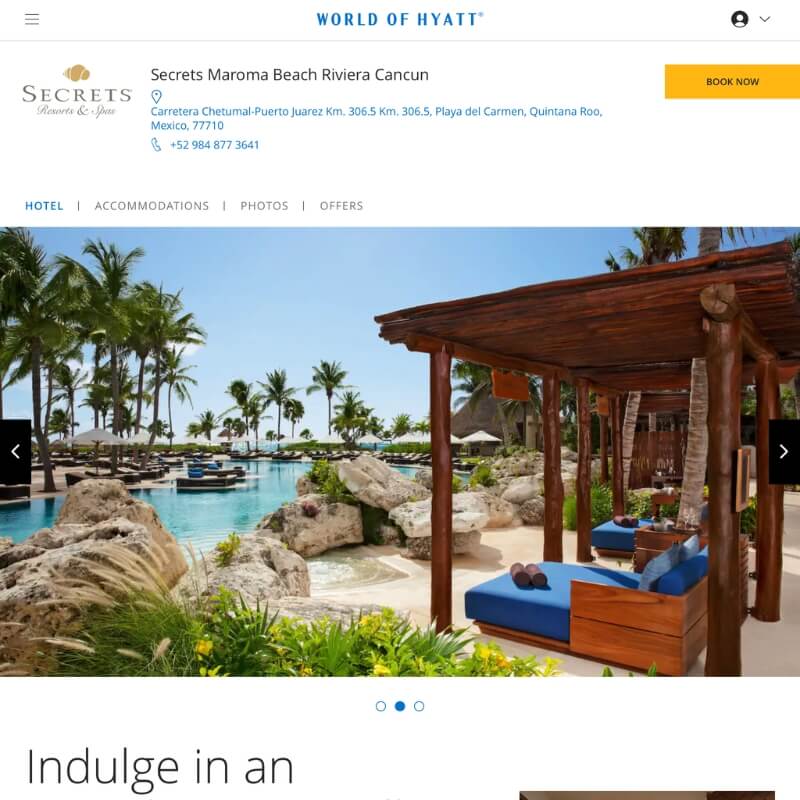 It's easy to pamper yourself at Secrets Maroma Beach Riviera Suites are equipped with hot tubs perfect for two people and a private terrace with table and chairs. With a restaurant, spa, and fitness center, this resort always has something exciting to do.
What Secrets Maroma Beach Riviera does best
You'll never have to wait long for a meal at Secrets Maroma Beach Riviera. You can have meals delivered directly to your suite or walk into the on-site restaurant anytime; you don't need reservations.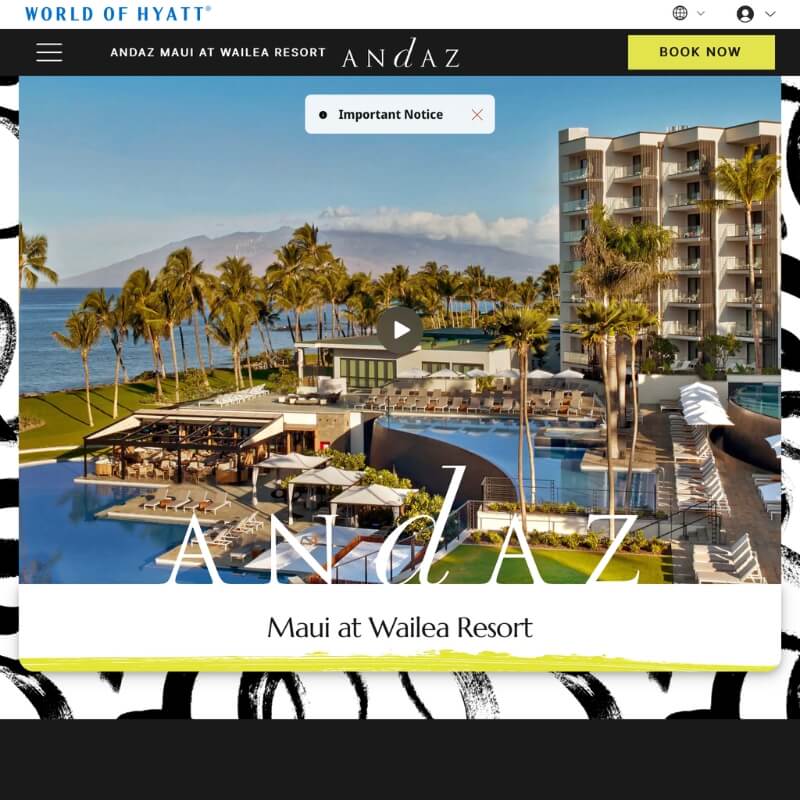 For the beach bum in all of us, Andaz Maui at Wailea Resort is the perfect vacation choice. The 15-acre beach leaves plenty of room to stroll arm-in-arm with your partner.
No stay at this resort is complete without attending a luau. The luau includes a three-course dinner and your choice of adult drinks.
What Andaz Maui at Wailea Resort does best
With villas, suites, pools, and cabanas, Andaz Maui at Wailea Resort provides everything you need for a relaxing getaway.
Bottom Line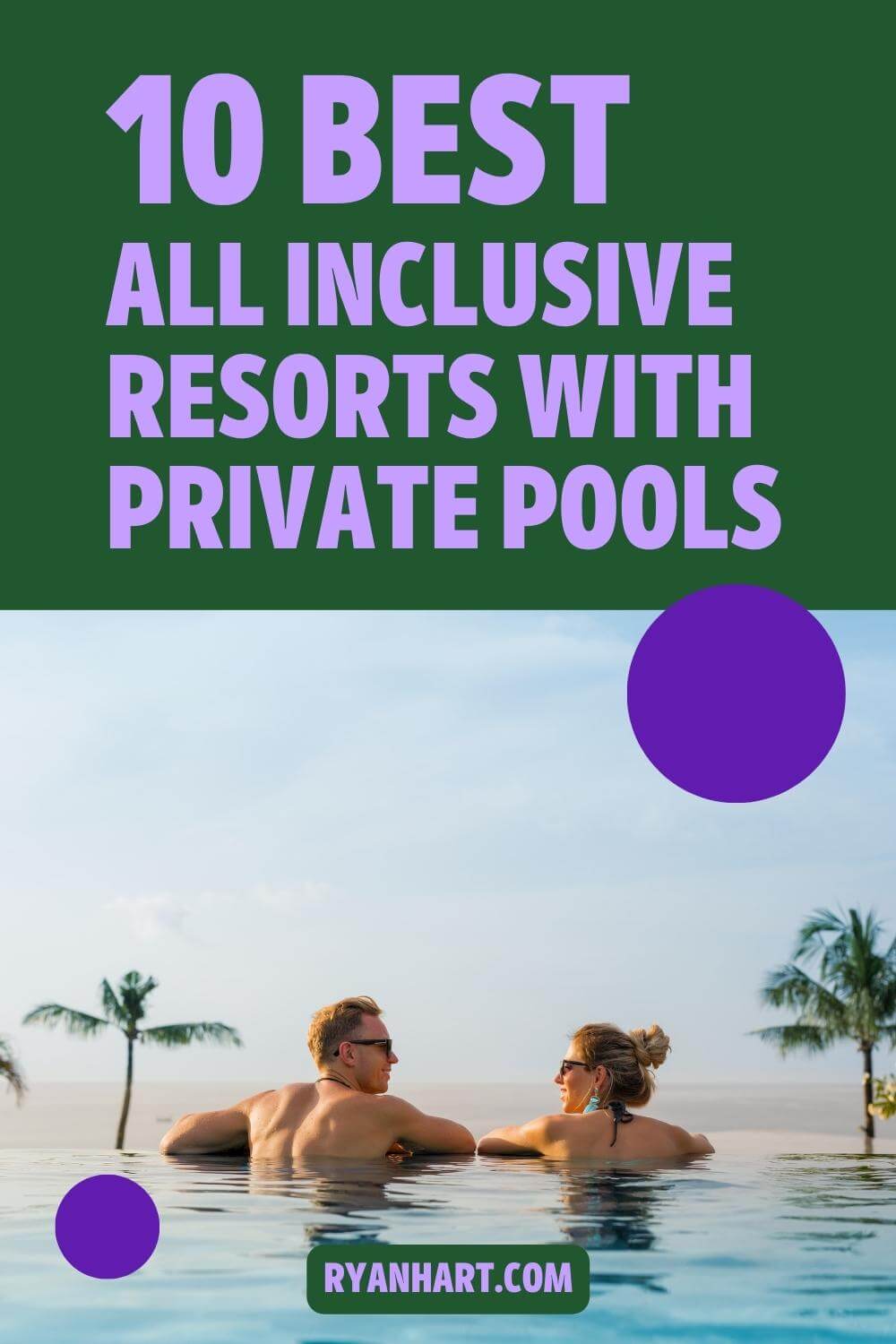 Couples should stay at an all-inclusive resort with private pools because it makes their vacation extra special and relaxing.
At an all-inclusive resort, everything you need is included, like food, drinks, and fun activities. You don't have to worry about planning or spending extra money on your vacation.
Having a private pool at the resort is a big bonus because it gives you a special place to swim and enjoy the sun without lots of other people around. The extra privacy can make your vacation feel more romantic and help you create special memories you'll never forget.