When life gets hectic, and you need a break with your significant other, there is nothing quite like a weekend getaway.
No matter where you are in the U.S., chances are you are near a place you can go to reconnect. There are many romantic getaway ideas that you can use to escape from it all.
You may even find yourself planning romantic weekends more often when you realize how rewarding they are.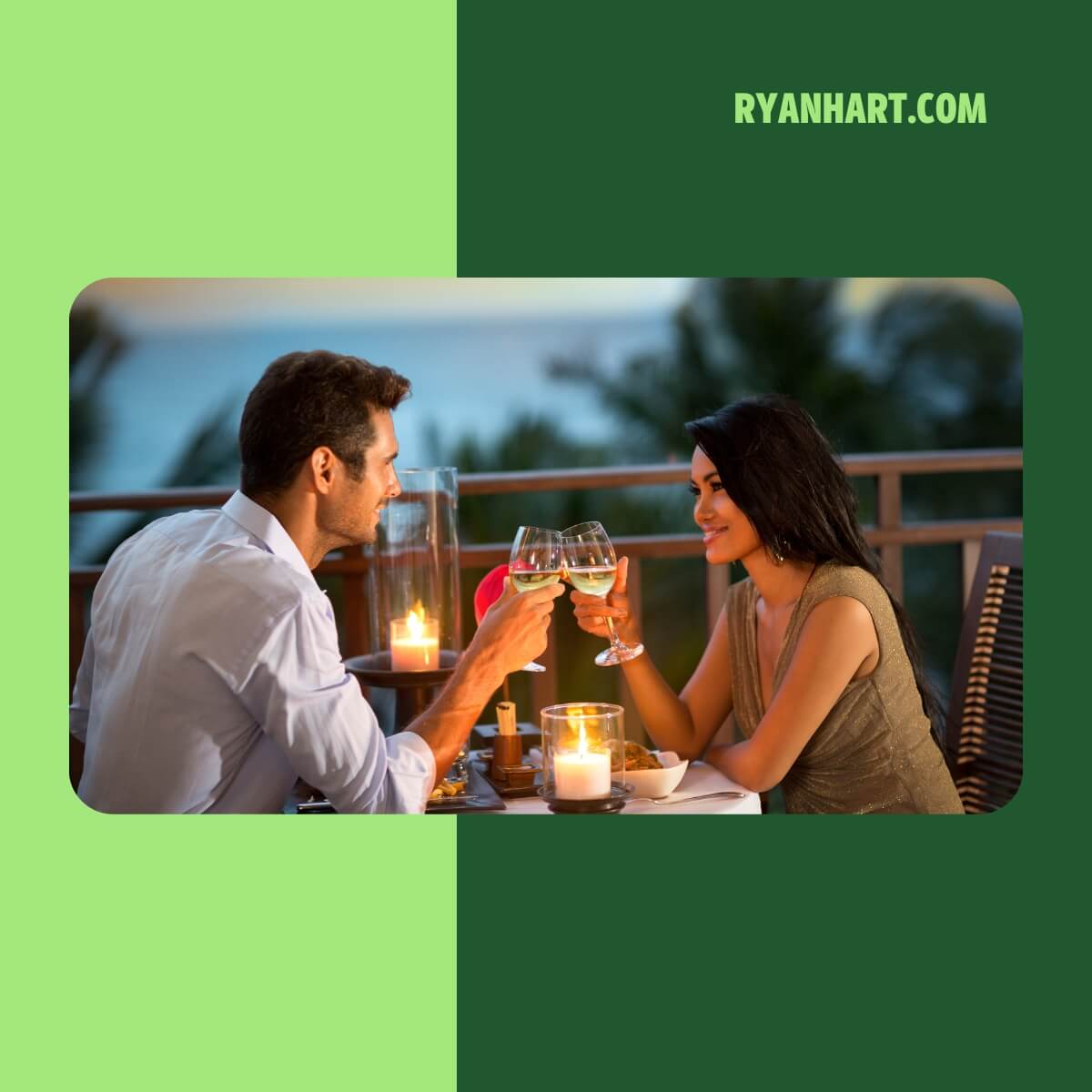 What is the best romantic getaway destination for couples?
Here are the best romantic getaway ideas that will reignite the spark in your relationship: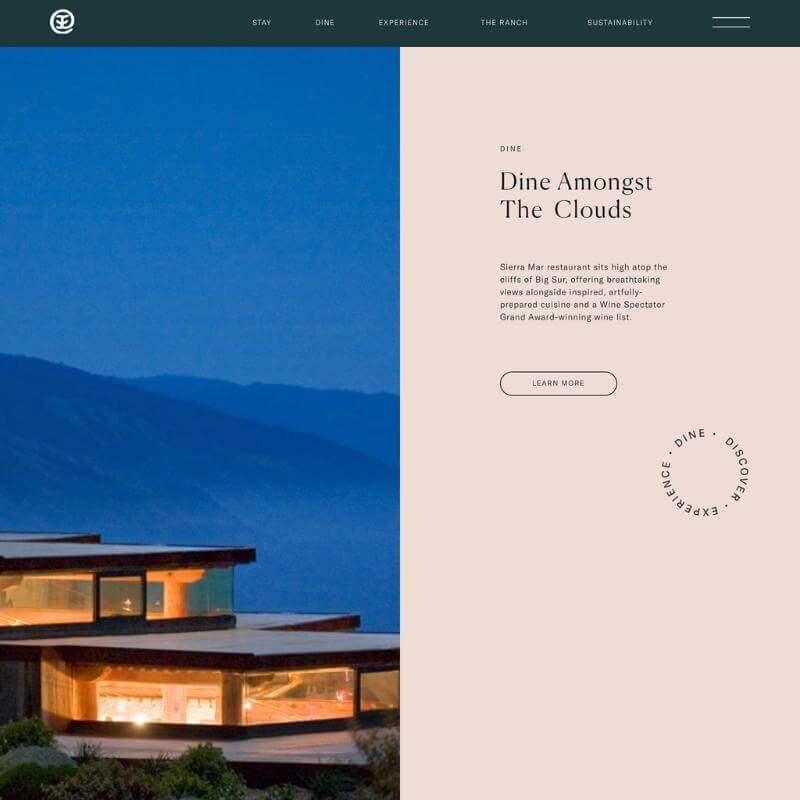 You'll always have a fantastic view of the coast when you stay at the Post Ranch Inn.
Located in Big Sur, California, the venue offers packages designed for couples in love. These include Romance at the Ranch and the Ocean Escape package.
The Romance at the Ranch package requires a three-night stay, which includes wellness experiences and dinners at Sierra Mar.
If you opt for the Ocean Escape package, you'll stay two nights and have your choice of luxury houses or suites, some of which are completely private.
And last but not least, if you and your partner find it hard to fall asleep most nights, you'll want to take advantage of the Post Ranch Sleep Program.
Why it made our list:
Without having to pay a resort fee, Post Ranch Inn serves complimentary breakfasts, snacks, and drinks. They also hold daily activities, including yoga, garden tours, meditation, and nature walks, led by a local guide.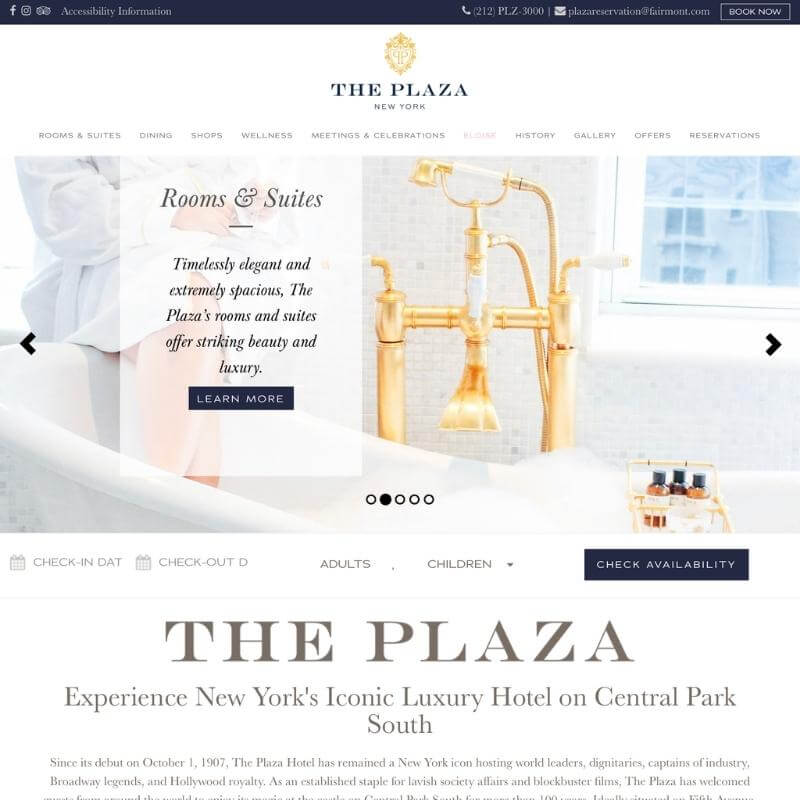 One of New York City's most romantic attractions is Central Park. If you'd like to see it in style, be sure to book a weekend getaway at The Plaza Hotel.
You'll be staying in the lap of luxury, with choices of accommodations that include multi-room and legacy suites, as well as rooms and suites labeled "one-of-a-kind" by the hotel.
Your dining choices include room service, The Palm Court, and the Champagne Bar. And when it comes to pampering yourself and your partner, you'll have access to the Guerlain Spa and the Warren Tricomi Salon.
Between the amenities and the convenient location, The Plaza Hotel is ideal for a romantic weekend getaway.
Why it made our list:
You will have everything under one roof when you book the Plaza Hotel for a weekend of relaxation and romance.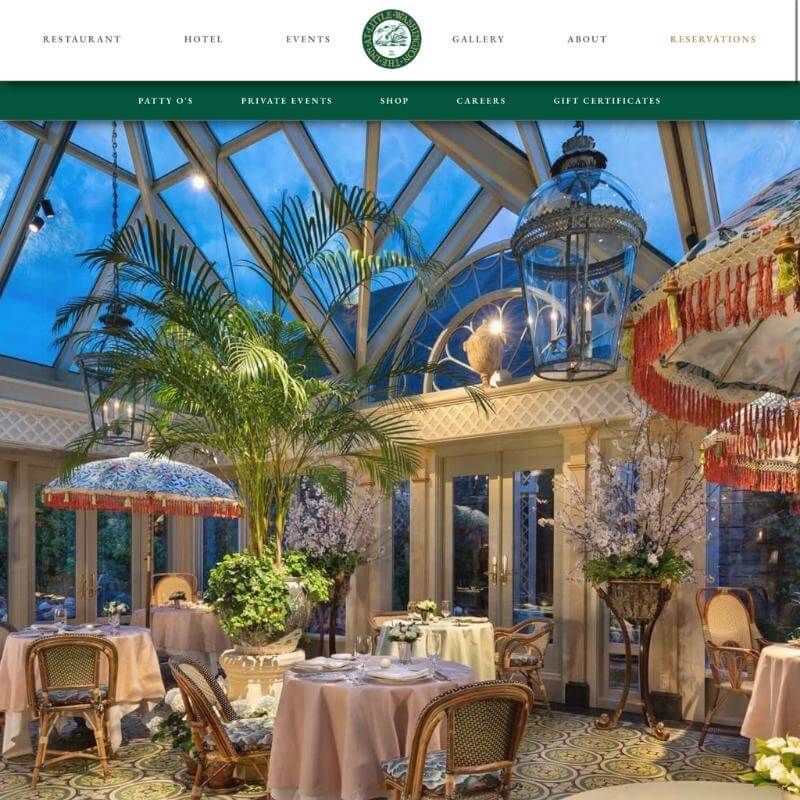 Sometimes a quiet getaway is just what you and your partner need. One of the many romantic getaway ideas is The Inn at Little Washington.
Located in Washington, Virginia, it's small and cozy, with only 23 suites and guest rooms. And when you check-in, you'll get a welcome cocktail.
During your stay, you can also enjoy afternoon tea and dinner every night at The Inn's on-site restaurant, which serves American cuisine with a French twist. Included in every meal are ingredients that are grown and harvested on The Inn's very own farm.
Why it made our list:
So many resorts that advertise romantic getaway packages are catering to the masses. But The Inn at Little Washington provides guests with a more private and secluded experience. If flashy getaways don't appeal to you, this may be the perfect choice.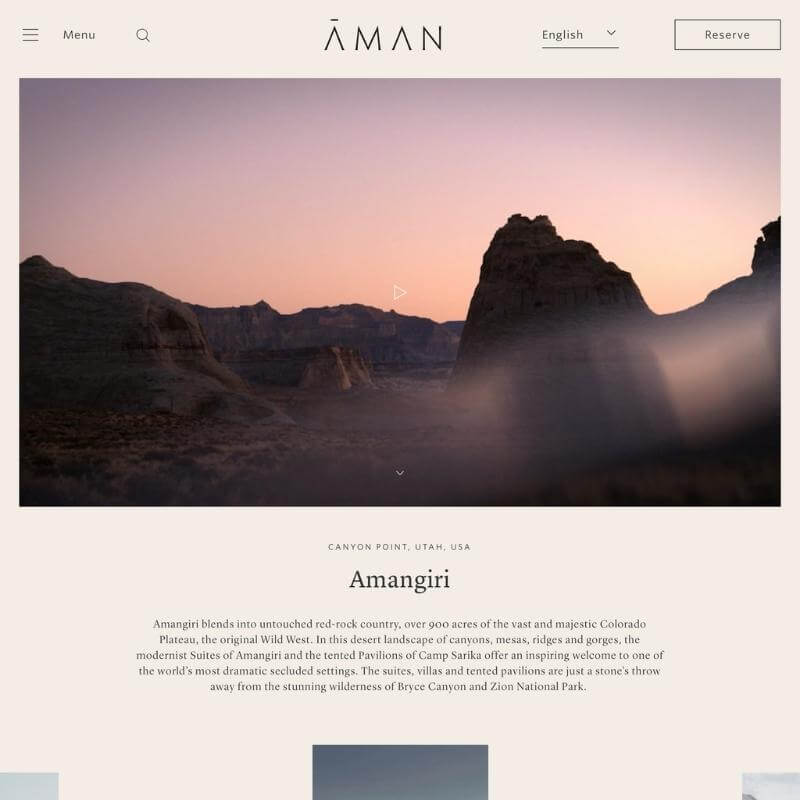 For the couple that loves the outdoors, Amangiri provides a place for a romantic getaway. It spans 900 acres and stretches from Utah into Colorado.
Its remote location makes it a great way to escape your everyday existence. You can rent a suite or home to enjoy some quiet and privacy.
You'll have your own outdoor fireplace and lounge, no matter which suite you book. Select suites are even equipped with a roof terrace or private pool.
The activities you'll enjoy during your stay include hiking trails that span 12 miles. You can also take UTV and e-bike tours, led by local experts.
Some of the highlights of a stay at Amangiri include the Navajo Nation Slot Canyons, and Lake Powell, among others. With its location close to Zion National Park, you can check one more item off your bucket list.
Why it made our list:
If you want to be even closer to nature, book your stay at Camp Amangiri. Its pavilions include dining and living rooms, but you'll also have access to your own plunge pool and fire pit.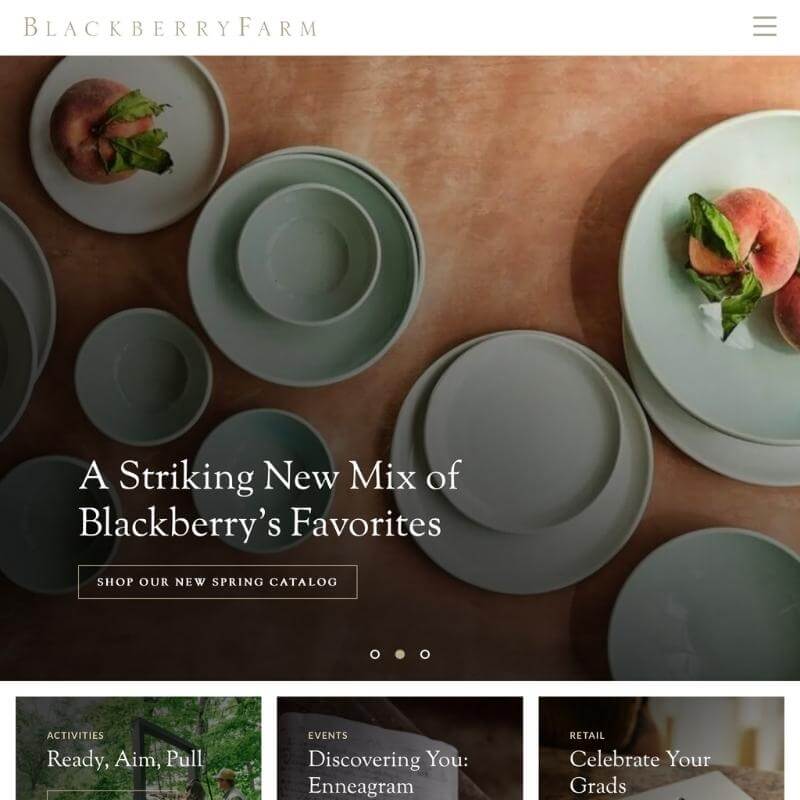 When looking for a tranquil getaway, look no further than Blackberry Farm, located in Walland, Tennessee. Especially if you're a foodie, this destination will appeal to you.
You can even tour the farm and try some of their crops. To boost your culinary skills, get into one of the cooking demonstrations, where you will be shown how they use ingredients grown at the farm to make the meals guests are served.
During your stay, you'll be in a suite, estate room, or cottage. You can participate in horse and carriage rides, cycling, fly fishing, hiking, and more.
Why it made our list:
You have the option of purchasing a private home at Blackberry Farm, where homeowners are provided with concierge support.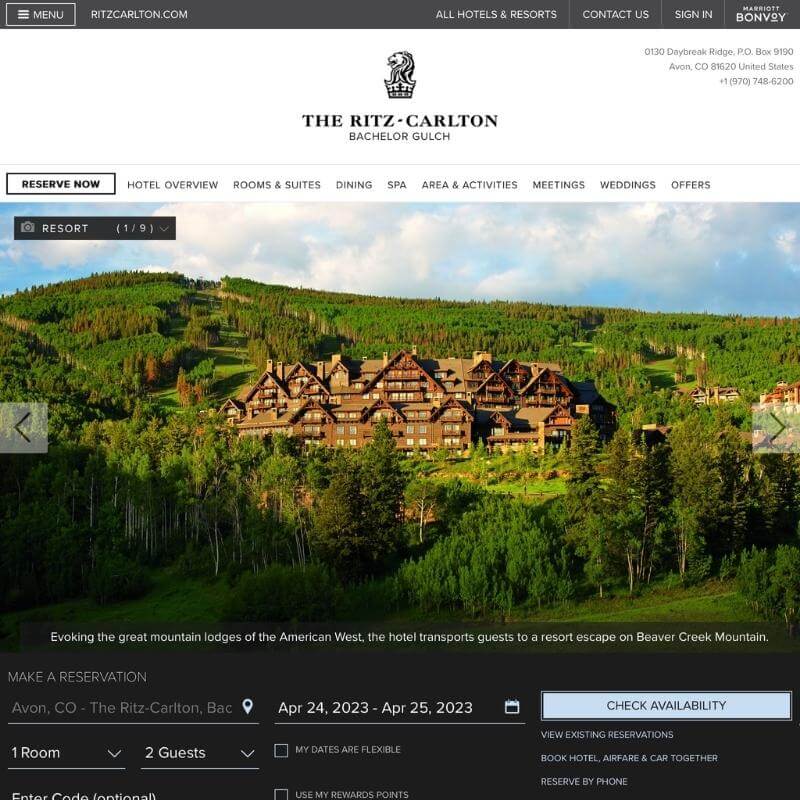 If you like being outdoors but still want to be pampered indoors, The Ritz-Carlton, Bachelor Gulch is for you.
Located in Beaver Creek, Colorado, you'll find that your accommodation choices consist of luxurious suites and individual rooms.
And no matter what time of year you're visiting, something fun is always going on.
During the warm months, popular activities include biking and hiking.
Wintertime activities include skiing, wine & paint nights, and art, nature, and wood-burning classes.
The resort also boasts an upscale spa and a restaurant that uses locally grown ingredients in each dish.
Why it made our list:
You can customize your romantic getaway by reserving accommodations that include fireplaces and balconies.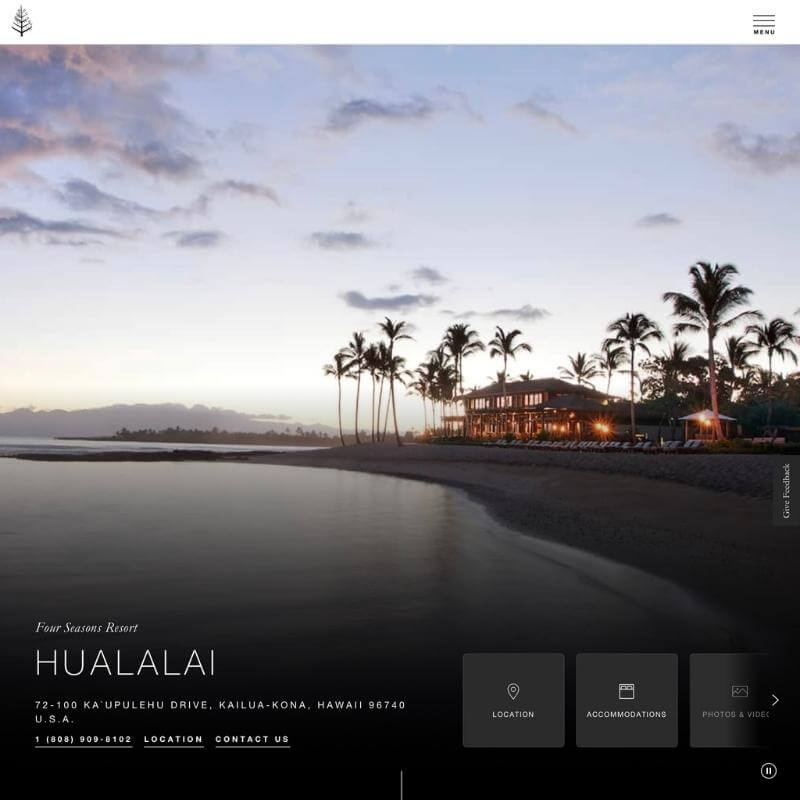 Without a doubt, one of the most romantic getaway ideas is Hawaii. Stay at The The Four Seasons Resort Hualalai on Big Island for the ultimate romantic weekend. Your choices for accommodation include various suites and villas.
And while you can relax in comfortable bliss, there are also countless activities to keep you busy.
One of the biggest attractions is King's Pond, a unique 1.8-million-gallon aquarium designed for visitors to swim through. At the Marine Activity Center, you can learn about the 4,000 tropical fish that call King's Pond home.
Why it made our list:
If you stay in a specialty suite or villa, you'll have your own dedicated concierge service and complementary trips to and from the airport. They will even unpack for you when you arrive and repack your bags when you leave.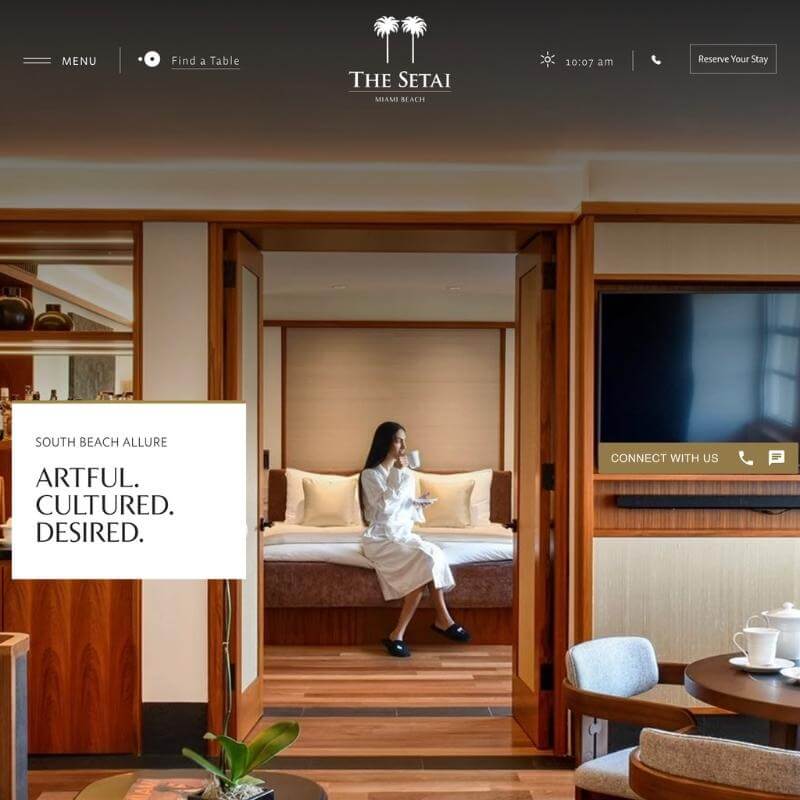 Peace and quiet go a long way in making a romantic getaway even more so. One peaceful, quiet place to go is The Setai, Miami Beach.
You can stay in an Art Deco or Ocean suite. During your stay, be sure to relax at the spa. And when it comes to your dining options, you have access to a bar, grill, and Sunday Jazz Brunch.
Why it made our list:
Sometimes a simple getaway is all you need. If you value relaxation over activities, The Setai has everything you need.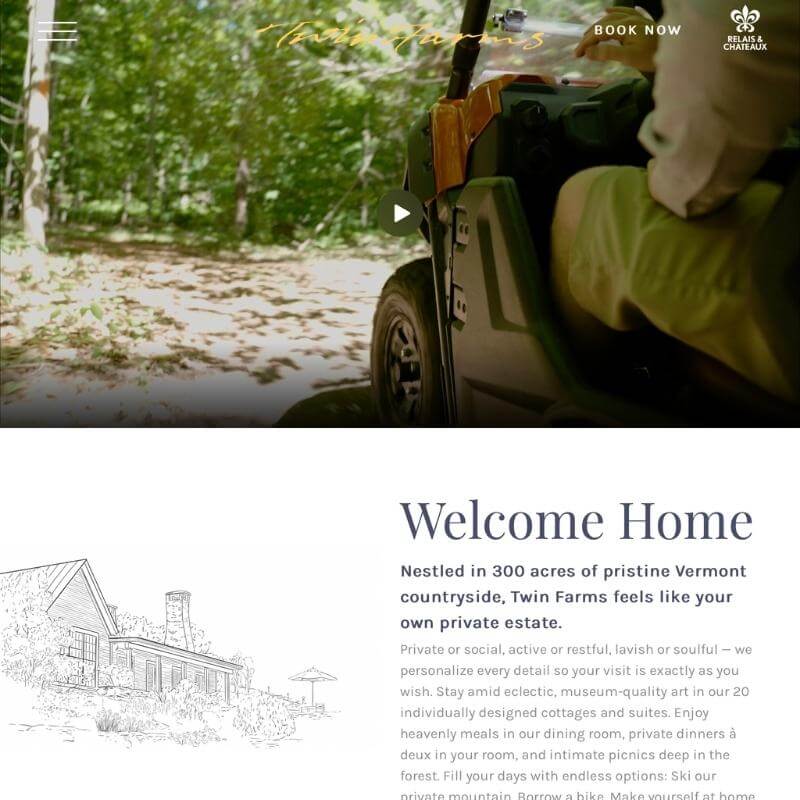 A quiet, cozy getaway at Twin Farms will have you in love with your partner all over again. It spans 300 acres and includes only 20 suites and cottages. And while there are activities to participate in, you can always choose to receive drinks and meals in your room.
When you venture out, you'll be able to enjoy activities like skiing, fishing, swimming, biking, tennis, and more.
Why it made our list:
Your stay can be as isolated as you want it to be. One of the perks of staying at Twin Farms is private dinners at either the chef's table or the wine cellar.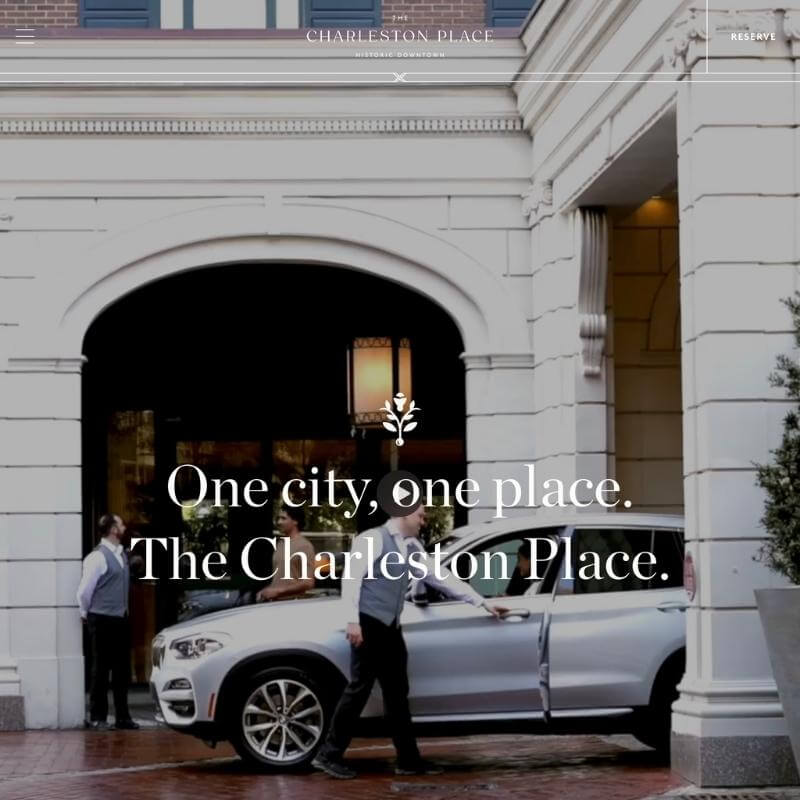 For history buffs, great romantic getaway ideas include The Belmond Charleston Place. With deluxe and premiere rooms, your accommodations will always be roomy and luxurious.
And since it's in the heart of Charleston, you are steps away from many of the city's most historic buildings. You will never run out of things to do when you book a stay here.
Why it made our list:
The Belmont Charleston Place will pamper you from the minute you arrive. You can choose from perks such as a welcome gift selected with you in mind or a personal itinerary put together by a hotel concierge.
What are some romantic activities for couples on a weekend getaway?
Romantic activities that couples can do on their getaway include taking a hot air balloon ride, going on a sunset cruise, having a couples massage, visiting a winery or brewery, or exploring a new city together.
What is the best time of year for a romantic getaway in the USA?
The best time of year for a romantic getaway in the USA depends on the destination.
For example, if you're planning a beach getaway, the summer months are ideal. However, if you're planning a ski trip, the winter months are best.
It's important to research the climate and weather patterns of your desired destination before booking.
How can I plan the perfect romantic getaway for my partner?
To plan the perfect romantic getaway for your partner, start by considering their interests and preferences. Research destinations that align with those interests, and make sure to book a special hotel or Airbnb.
Plan activities that they will enjoy, and consider surprises like flowers, chocolates, or a special gift. Don't forget to make reservations at romantic restaurants or plan a special dinner in your room.
Bottom Line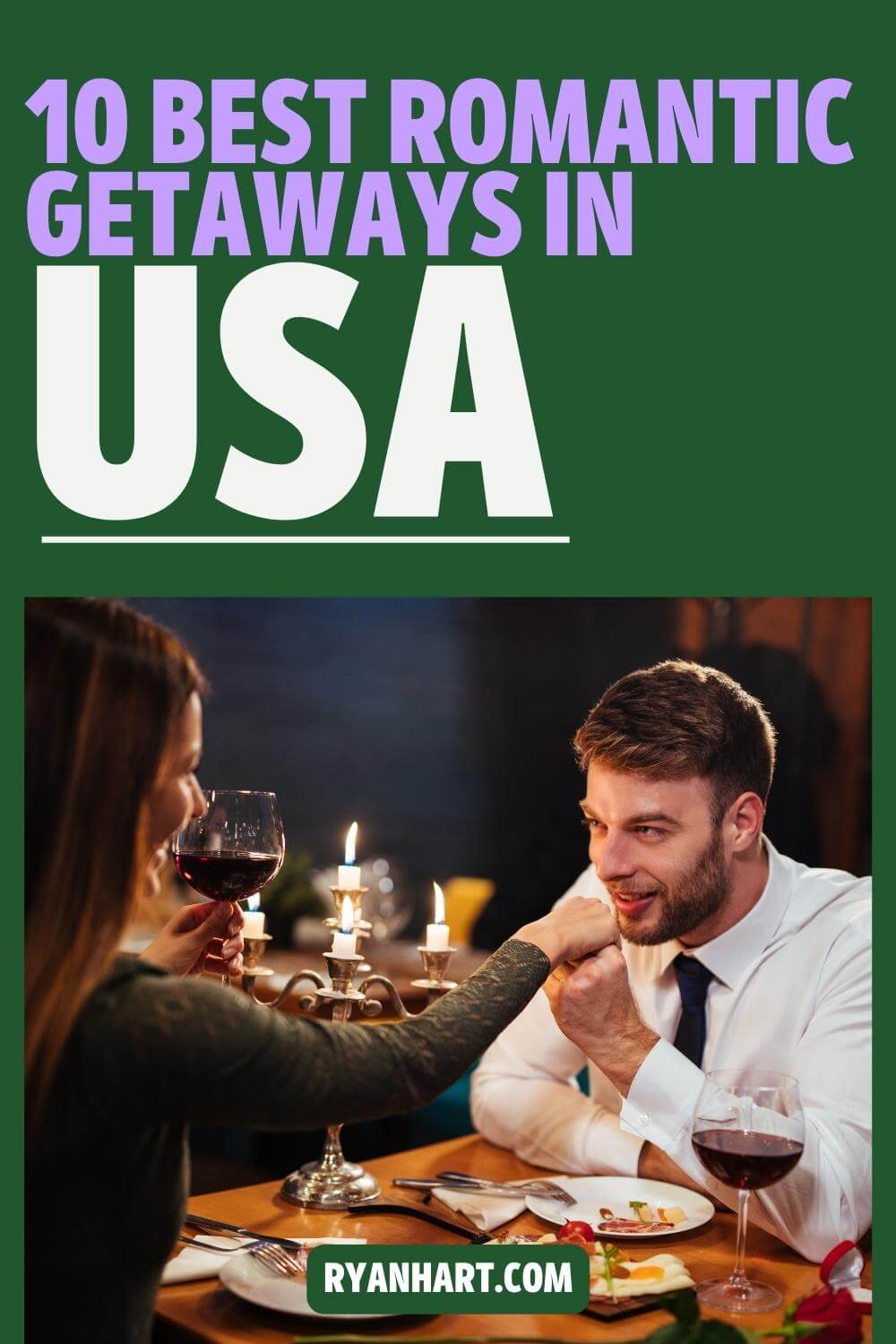 Taking a romantic getaway with your partner is a great idea! It helps you both relax, have fun, and enjoy special moments together. It can also make your relationship stronger.
Before booking a weekend trip, think about these things:
Interests: What do you and your partner like to do? Pick a place with activities you both enjoy.
Budget: How much money can you spend? Look for destinations that fit your budget.
Time: When is the best time to go? Think about the weather and if there are any special events.
Lodging: Where should you stay? Choose a cozy hotel or Airbnb that you both will love.
Travel: How will you get there? Make sure you have enough time for travel and fun.
Remember, planning a romantic getaway can be easy and exciting. Talk with your partner and start making your special memories!