It's no secret that Florida is home to some of the best resorts in the country. In fact, when it comes to planning your vacation, the problem might be narrowing your options down to just one!
The Florida Keys are a particularly popular spot. These glorious islands are a tropical paradise offering a retreat from the world.
It is no wonder that they have gained a reputation as a weekend destination for couples where you can have unique experiences you'll never forget.
To learn more, check out our guide to romantic getaways in the Florida Keys.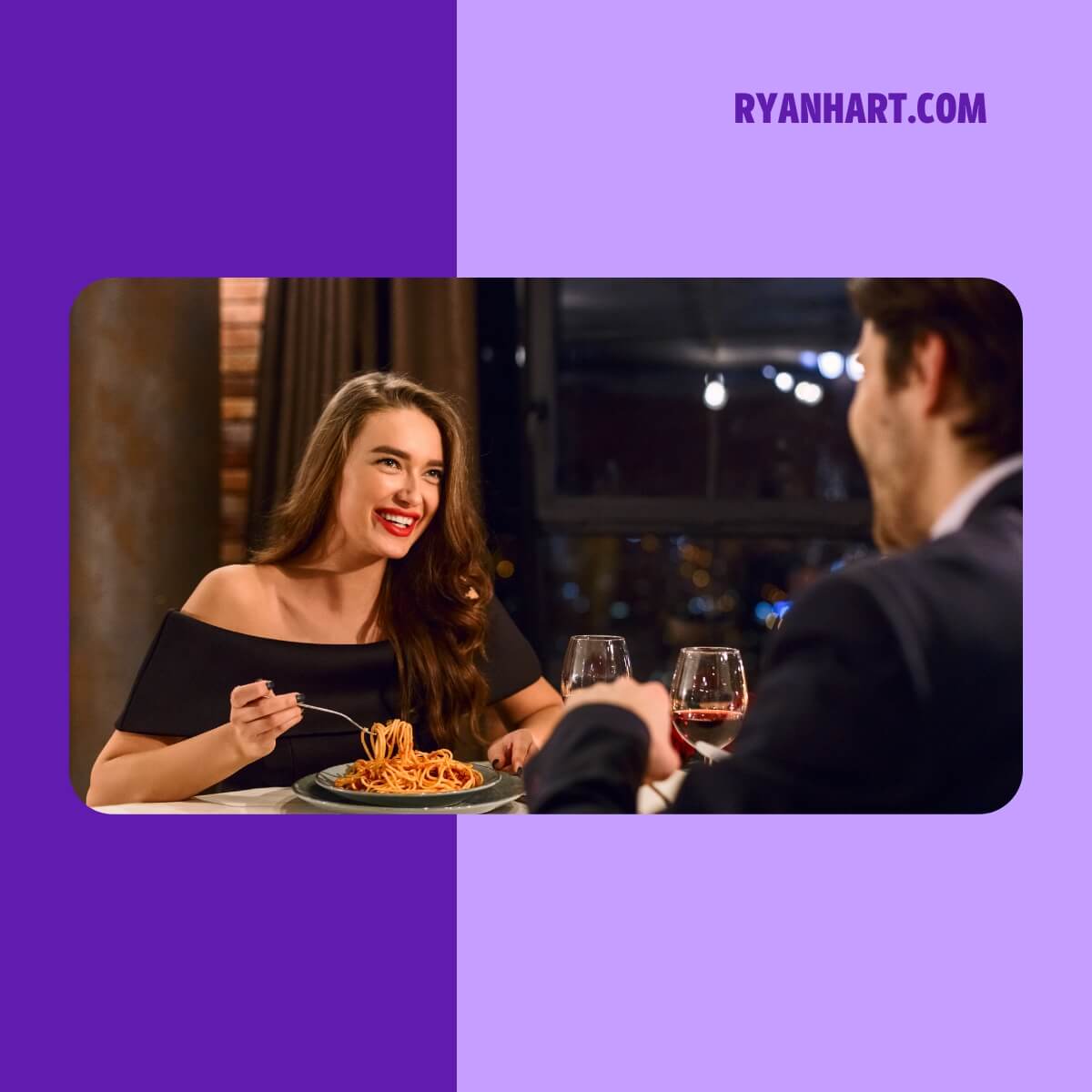 What is the best Florida Keys getaway for couples?
There are countless resorts in the Florida Keys. While many of them seem to have similar offerings — beach access, spa treatments, excellent dining, and so on — they each have their own history, culture, and entertainment offerings.
Whether you and your partner are looking for an action-packed vacation full of adventure or a quiet island oasis, you can find everything you are looking for in the Florida Keys.
Check out our top recommendations for romantic getaways in the Florida Keys below!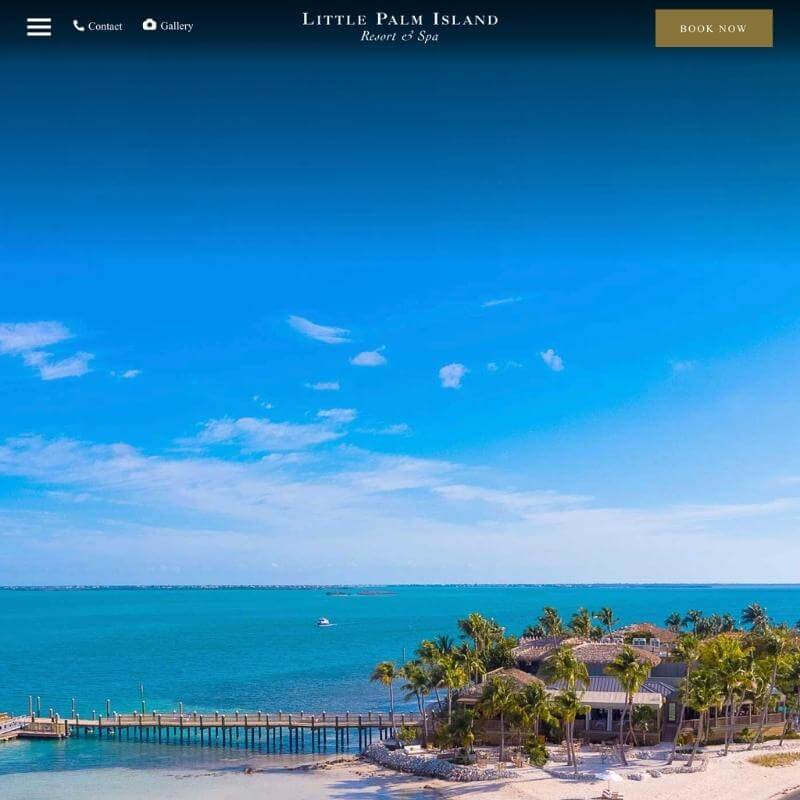 Little Palm Island Resort & Spa is located on Little Torch Key's private island. Only adults are welcome here, so you can expect peace and plenty of grownup activities.
Surrounded by the beauty of the Atlantic Ocean, you and your significant other can enjoy this tropical paradise doing just what you want to do: from lounging on the beach to eating world-class cuisine from the resort's expert chefs.
You'll also want to explore the island to spot some of its rare tropical wildlife!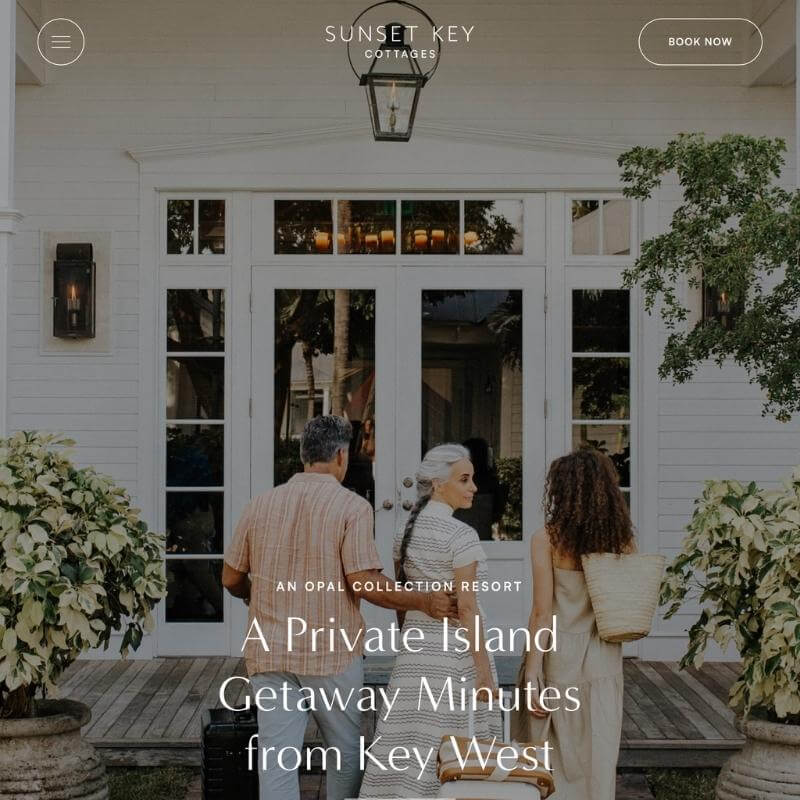 When you hear the word "cottage", you probably think of a small and cozy place. But Sunset Key Cottages, located in Key West, takes the concept to a whole new level. These luxury cottages offer your own private space in a tropical paradise.
You and your partner can relax on your own veranda, enjoying the sights, sounds, and smells of the sparkling ocean and lush gardens. You will also want to visit the private island spa and eat at the award-winning resort restaurant.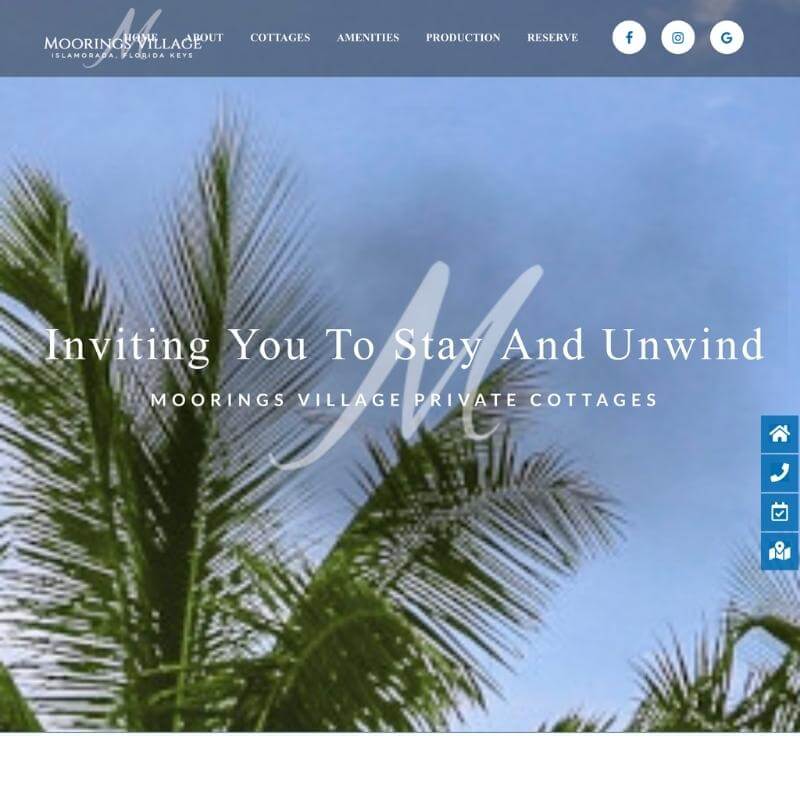 The Moorings Village in Islamorada offers the chance to enjoy an island holiday in your own private vacation home.
Islamorada was once a coconut plantation; today, it is an 800-acre private island offering a truly luxurious experience. Explore the white sand beaches and the brilliant blue waters, enjoy the tropical gardens, or take advantage of all the resort amenities.
There are plenty of ways to hit the waves, from fly fishing to scuba diving. This tropical getaway between Miami and Key West is perfect for your romantic getaway.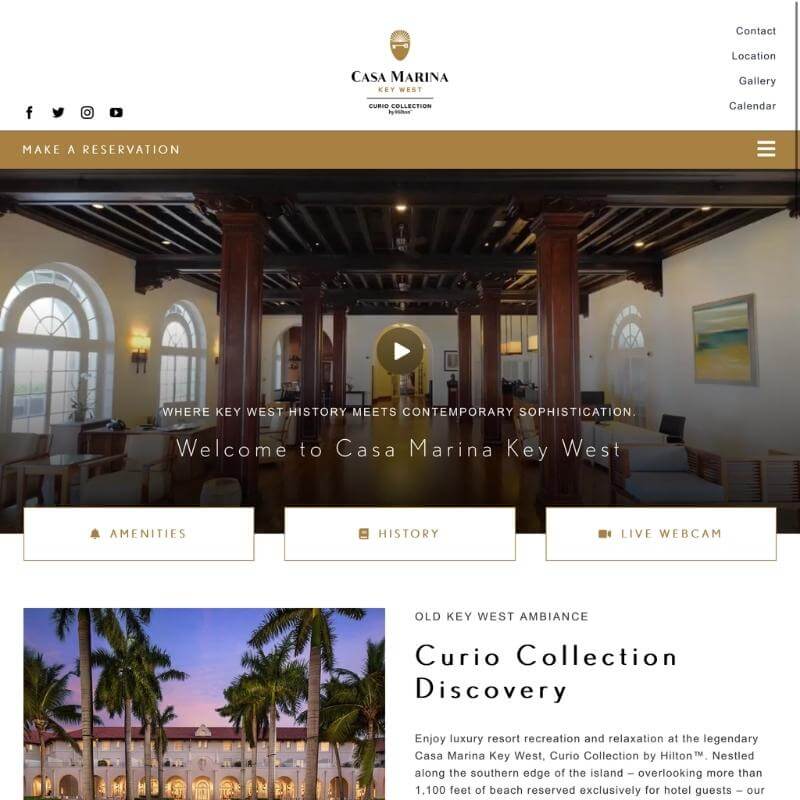 Key West is arguably one of the most famous islands in the Florida Keys. It is home to many resorts, including the Casa Marina Key West.
This resort was opened in 1920 as a vacation spot for Florida's elite. Since then, it has maintained its reputation — and today, it has only improved.
Covering six acres and featuring 1200 feet of private coastline, Casa Marina Key West remains a celebrity destination, as it has been since the Golden Age of Hollywood.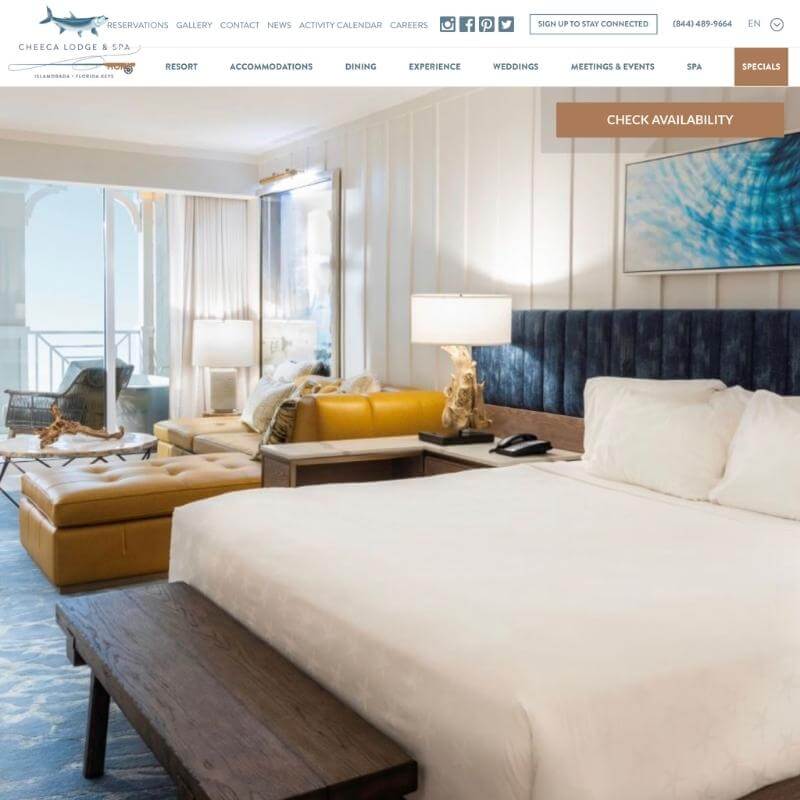 Cheeca Lodge & Spa is located on the island of Islamorada, a former coconut plantation turned into the site of luxury vacation resorts.
Featuring brilliant blue seas, white sand beaches, and tall palm trees, the resort will make you feel as though you have stepped into a private paradise.
You and your significant other can relax in your casita before hitting the beach, exploring the gardens, relaxing in the spa, or grabbing a drink at the Tiki bar.
Fishing enthusiasts won't want to miss this, as Cheeca Lodge is an award-winning angling spot!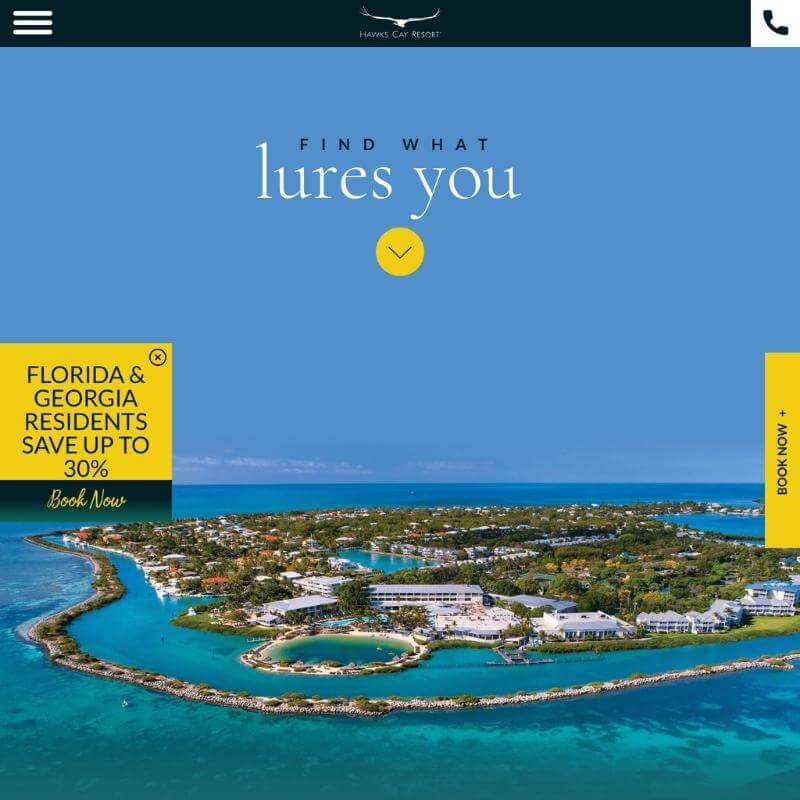 Hawks Cay Resort is located on the island of Duck Key, a secluded paradise often overlooked among the Florida Keys. If you are looking for a tropical escape, Duck Key is the perfect spot.
Hawks Cay Resort offers all the luxury resort experiences without the crowds. During your stay, you can swim with Bottlenose dolphins, go deep-sea kayaking, enjoy authentic island cuisine, and much more.
There are countless things to do at Hawks Cay Resort, so this is the place for the couple who loves to try new things and go on adventures.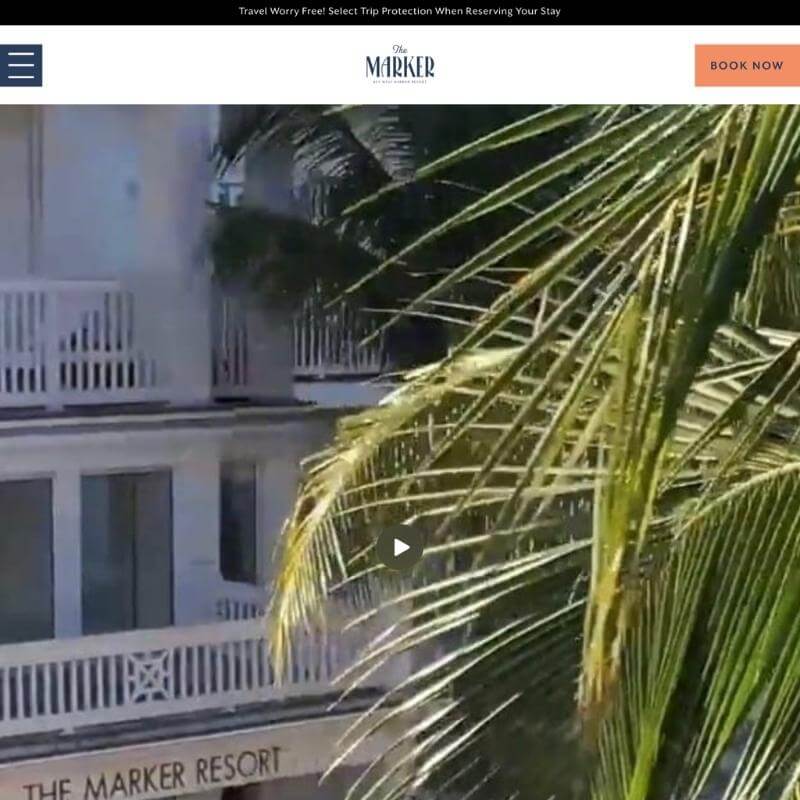 Key West is home to many hotels and resorts. One of these is the The Marker Key West Harbor Resort, an award-winning resort set in the historic Old Town Key West. Here, old-world architecture and culture meet with modern luxury experiences.
The resort features three pools with private rooms overlooking the beach. You will also find a five-star restaurant and bar and plenty of things to do — from hitting the beach to enjoying live shows.
This old-world resort lets you step into the past while still offering activities galore.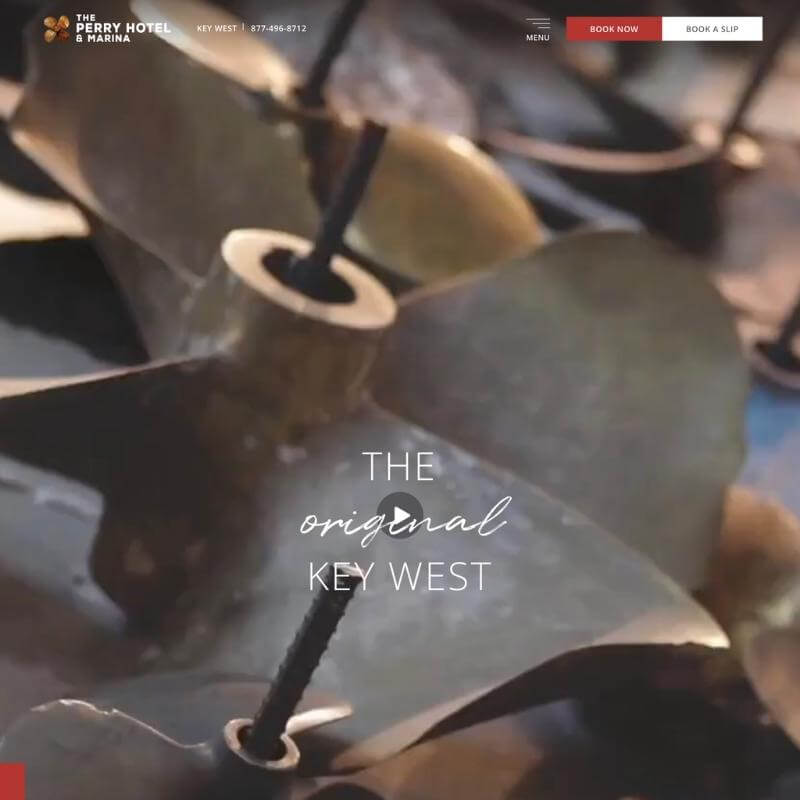 The Perry Hotel Key West is located on Stock Island. Named for Commodore Perry, historic figure of the United States Navy, the hotel seeks to provide an authentic experience honoring Key West's maritime history and culture.
The resort's rooms face the harbor, where boats sail all day as they have for hundreds of years! You will be greeted with a complimentary glass of champagne when you arrive.
During your visit, you can relax on the beach, enjoy an activity at the hotel, or even catch the shuttle to tour Old Town.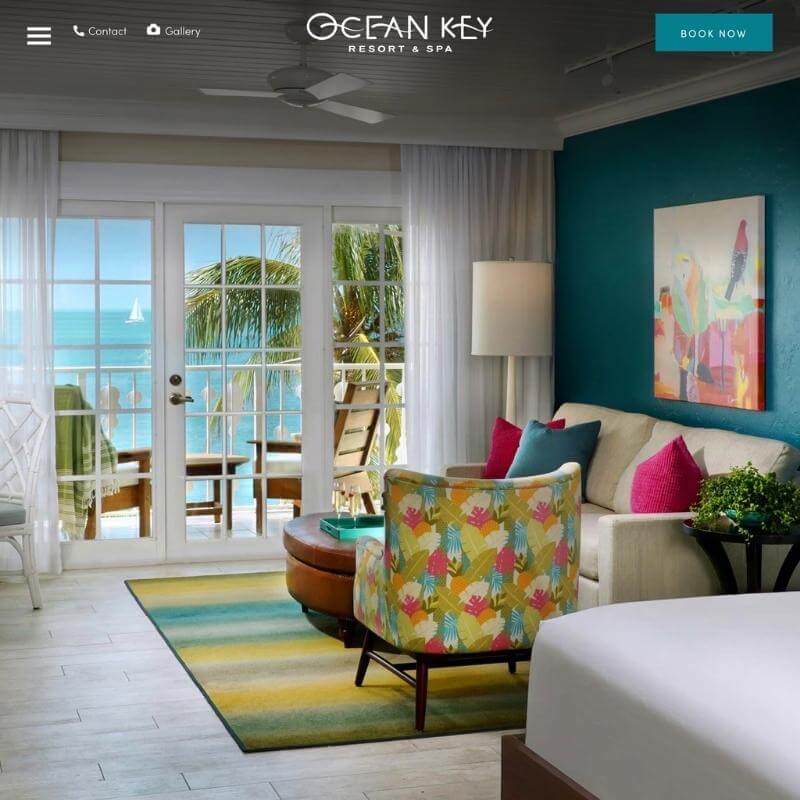 Ocean Key Resort & Spa is located in Key West, the southernmost island in the Florida Keys. Just 90 miles north of Cuba, this resort offers the experience of being far removed from the regular world.
It has long been a fixture of Old Town, hosting celebrity guests in its colorful rooms. When you stay here, you will sleep, dine, and relax in view of the Gulf of Mexico.
The resort offers several dining options where you'll find Caribbean and Florida cuisine and a luxury spa offering Balinese and Thai body treatments.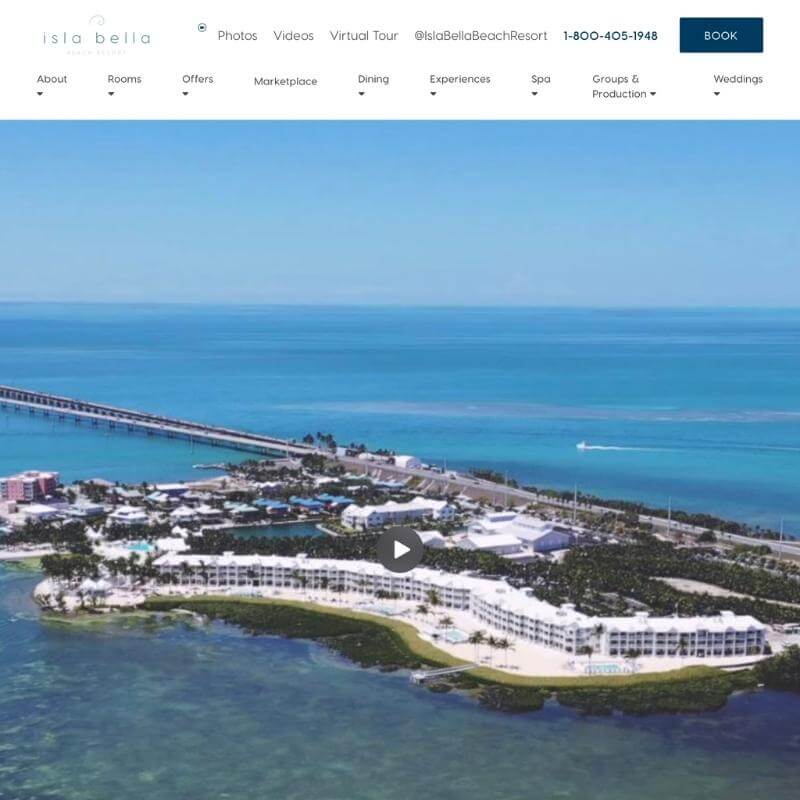 Isla Bella Beach Resort is located on the island of Marathon. This small resort offers 24 oceanfront rooms as well as a beachside bar, spa, and restaurants.
You and your significant other can relax on your private terrace before hitting the water for deep-sea fishing, kayaking, or scuba diving.
This is a popular spot for watersports, and you'll find equipment to rent and tour guides ready to lead you along the island coastline. Or you can simply relax on the beach and enjoy the stunning views.
What are some romantic things to do in the Florida Keys?
The Florida Keys offer a variety of romantic activities, such as sunset cruises, beach walks, snorkeling, and kayaking. You can also enjoy a romantic dinner at a waterfront restaurant or take a scenic drive on the Overseas Highway.
What is the best time of year to visit the Florida Keys?
The best time to visit the Florida Keys for a romantic getaway is from December to May when the weather is pleasant and the crowds are smaller. However, keep in mind that this is also the peak season, and prices may be higher.
What are the best romantic restaurants in the area?
The Florida Keys have many romantic restaurants that offer waterfront dining and delicious cuisine. Some of the most romantic restaurants include Latitudes, Pierre's Restaurant, and The Fish House.
Do you need a rental car in the Florida Keys?
The best way to get around the Florida Keys during a romantic getaway is by car. You can rent a car at the airport or in Key West and drive along the scenic Overseas Highway, stopping at romantic spots along the way. You can also take a boat tour or rent a bike to explore the Keys at a slower pace.
Bottom Line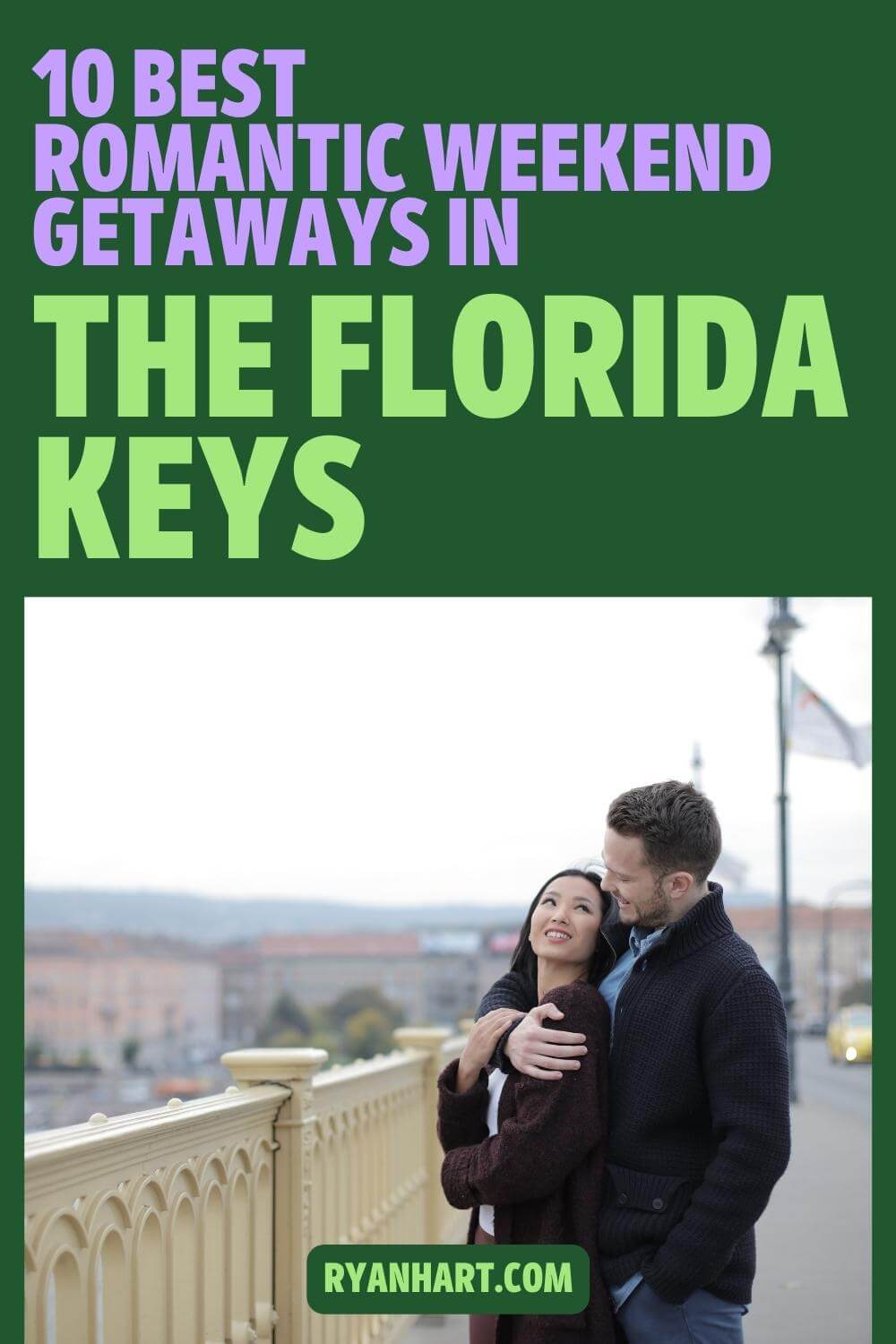 The Florida Keys are a perfect place for couples to enjoy a romantic getaway.
With beautiful beaches, fun activities, and amazing sunsets, you and your partner will have a great time making special memories.
So pack your bags and get ready for an unforgettable adventure in the Florida Keys!