If you are looking for a romantic getaway with your significant other, you may want to check out the offerings of New England.
The cool ocean breezes, historic buildings, and charming culture have made this an excellent spot for couples. In fact, many places in New England have been vacation spots for centuries.
So if you are looking for the perfect getaway for you and your partner, check out one of these luxury resorts on the Atlantic coast.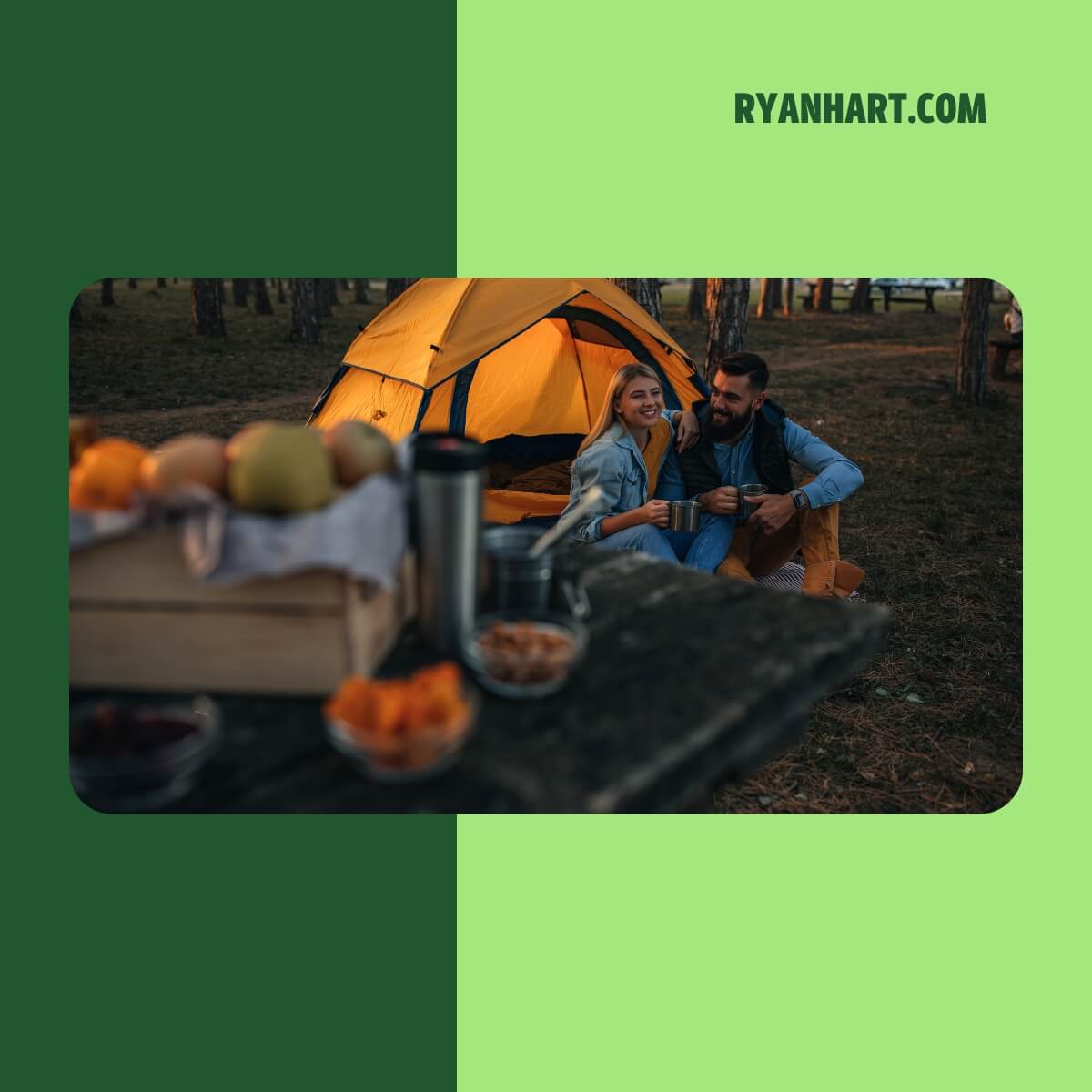 What is the best New England getaway for couples?
New England has long been a luxury vacation spot for families coming to enjoy the cooler climate and pleasant breezes off the Atlantic Ocean.
Today, the Eastern Seaboard is the site of many high-end resorts and hotels.
Each offers a unique experience of the coast and small-town New England. Many are located in historic buildings, some of which have been operated for over a hundred years!
When it comes to choosing a romantic New England getaway, you really can't go wrong. If you feel overwhelmed by all the choices, read on to find our top recommendations and plan your next vacation.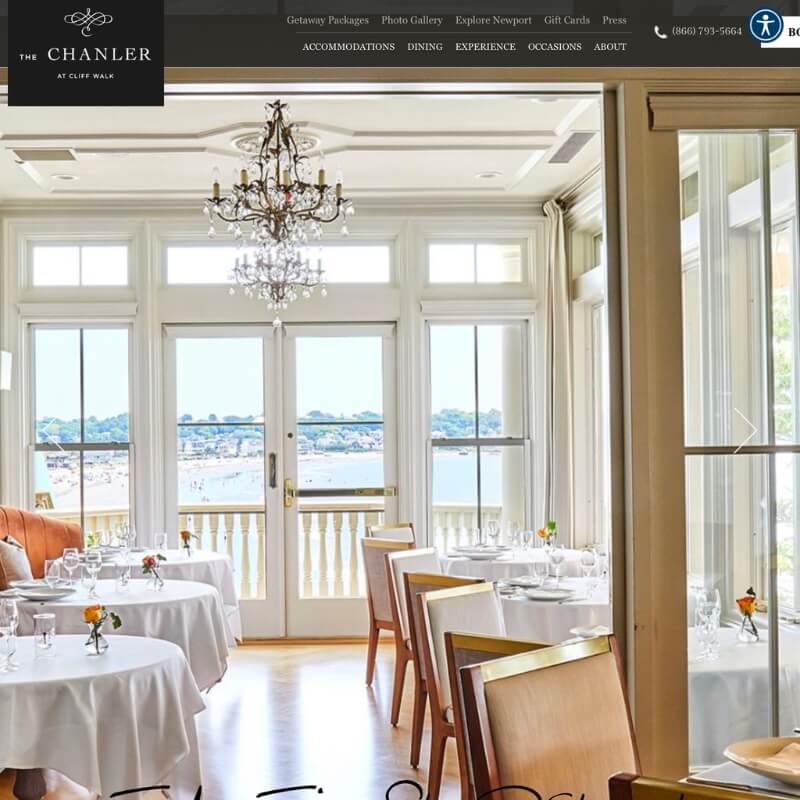 Rhode Island is known for its beautiful inns, resorts, and getaways, most of which stand on its rocky coastline.The Chanler at Cliff Walk is a stunning romantic getaway in Newport.
This luxury mansion was built in the 19th century for Congressman John Winthrop Chanler. Today, it has become one of New England's most famous luxury resorts.
The twenty rooms each have a unique decor theme, while the rest of the hotel is a stunning preservation of the Gilded Age. Views of the surrounding cliffs and ocean add to the beauty of the experience.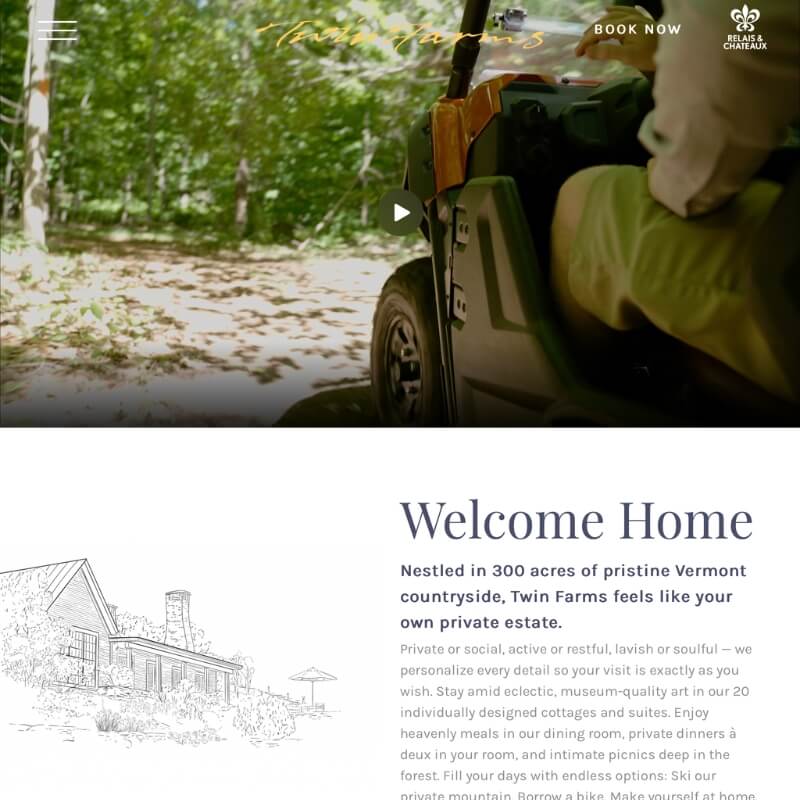 Twin Farms is a luxury resort and spa located in Barnard, Vermont. The resort rests on 300 acres of pristine farmland, making it feel like your own private escape from the world.
You can book one of 20 rooms or cottages and enjoy gourmet meals in your room or the resort dining room. During your stay, you can spend your day exploring the estate, enjoying picnics out in nature, relaxing in the spa, or renting a bike for the day.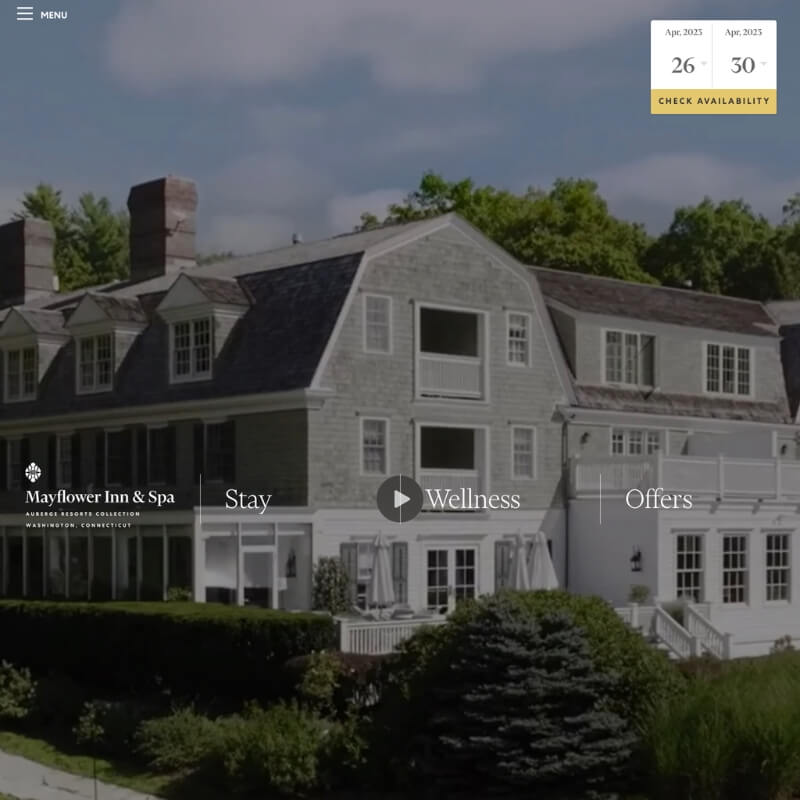 The Mayflower Inn & Spa is a stunning luxury resort in Washington, Connecticut. Resting on 58 acres of picturesque gardens, it is one of New England's most famous private resorts.
Here, you will find a collection of luxury rooms and suites designed to provide a respite from the hectic routine of daily life. The inn has something for everyone, from an on-site distillery to pottery classes, nature walks, gourmet meals, and much more.
You might just find yourself never wanting to leave this private haven.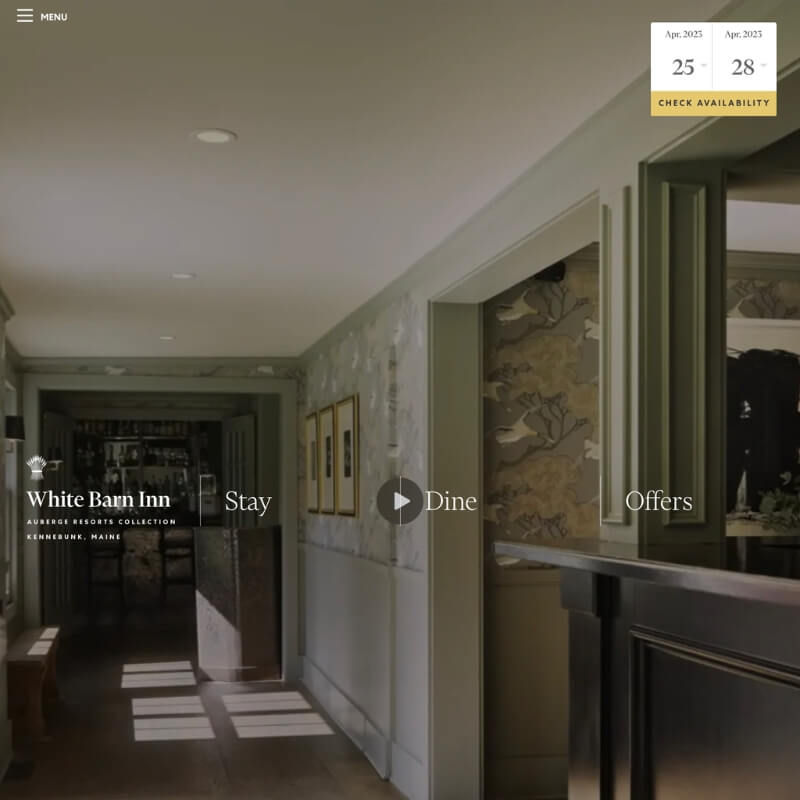 Maine has become known as one of the best places in New England for a luxury getaway. The state's coastline, lakes, and secluded forests offer a quiet, relaxing experience for everyone, regardless of their interests. White Barn Inn & Spa, located in Kennebunkport, has become one of the most popular.
This historic resort offers access to the unique offerings of the Maine coast, from fine dining to breathtaking ocean sights. White Barn Inn & Spa offers a collection of rooms, suites, and cottages so that you can choose your own experience during your stay.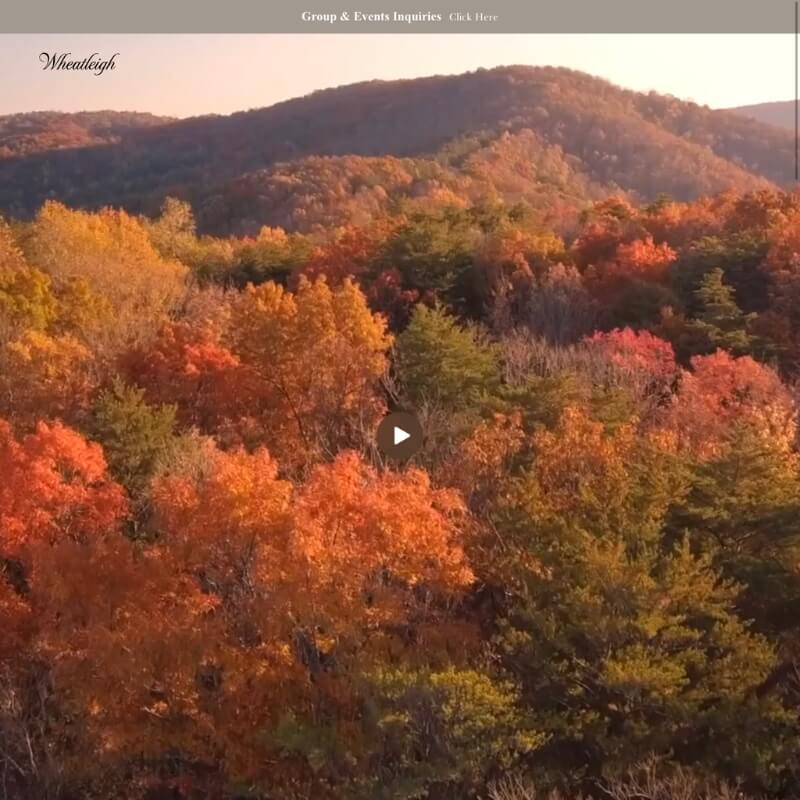 Wheatleigh is a historical building first erected as a private residence in 1893. Built in the Italian style, this luxurious mansion offers guests the chance to step back in time to the Gilded Age.
The house includes 19 suites and guest rooms made to be your oasis away from home. Meanwhile, around the property, you will find a heated outdoor pool, wine cellar, on-site dining, and countless other things to do.
This stunning Victorian-era mansion is the perfect place for a romantic getaway with your significant other.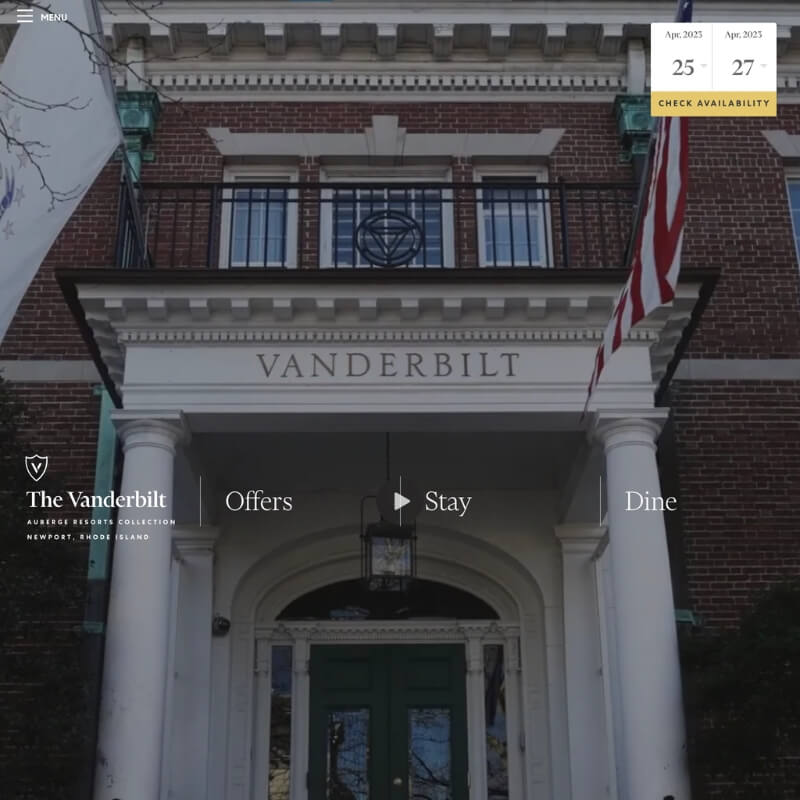 The name Vanderbilt automatically communicates luxury, so it should come as no surprise that this Newport resort is one of the most luxurious in New England. The historic property has all the charm of the era in which it was built with all the sleekness and modern amenities of the 21st century.
The Vanderbilt offers breathtaking sights of the Atlantic Ocean as well as easy access to the town of Newport. But you may not even want to leave the resort, as there are countless things to do right there!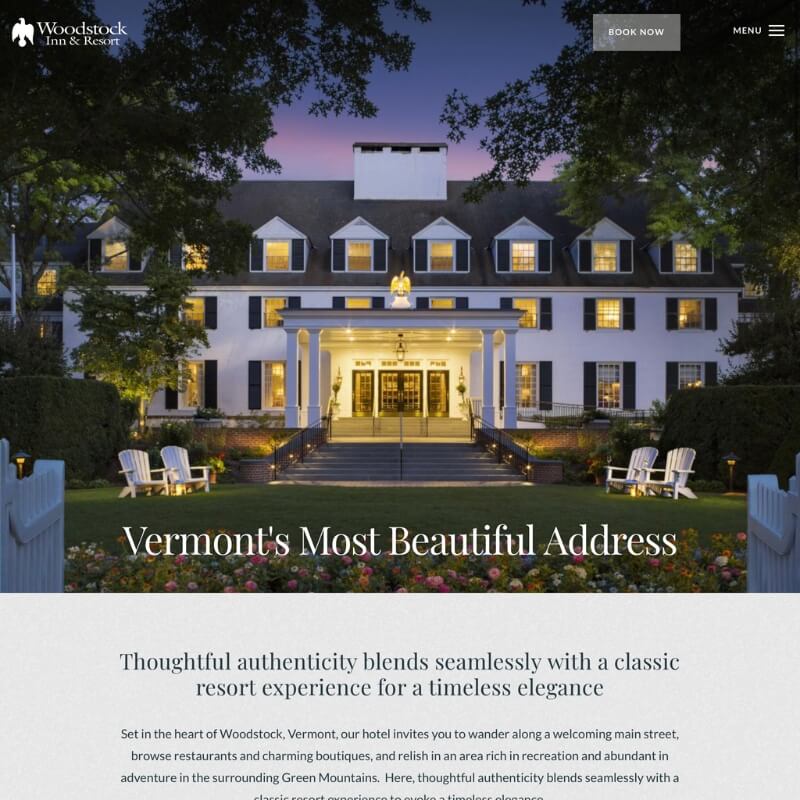 The Woodstock Inn & Resort is located in the charming mountain town of Woodstock, Vermont. Situated in the heart of the town, The Woodstock offers everything you need for a fun and engaging visit — and a quiet oasis away from everyday life.
The gorgeous suites are designed in different styles honoring historical figures. Meanwhile, the resort restaurant offers a locally-sourced, seasonally-changing menu. Between exploring the town and the resort, you'll want to stop into the on-site spa for a facial or deep tissue massage.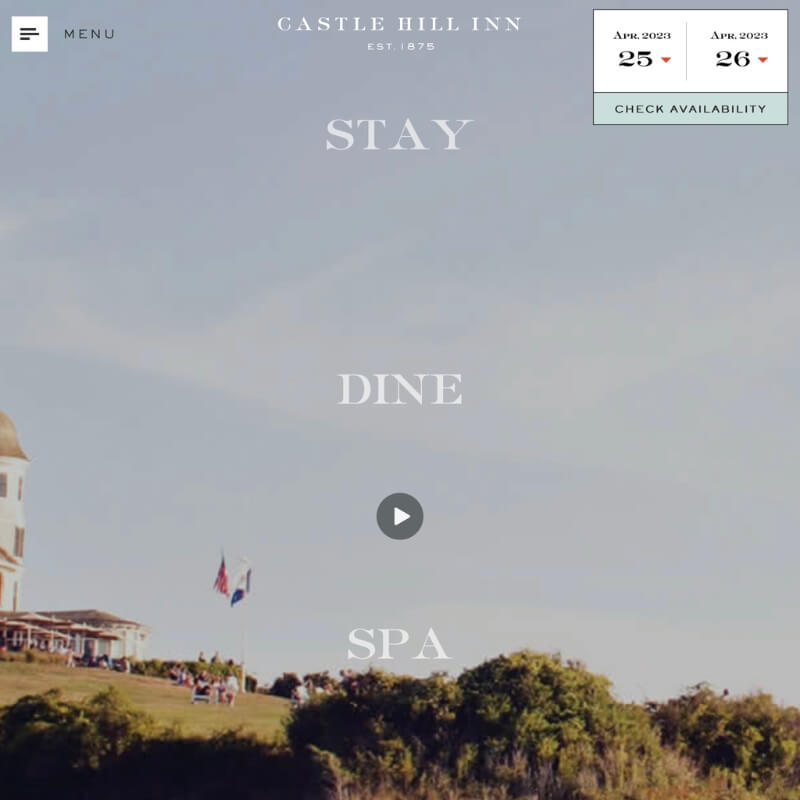 Castle Hill Inn is one of many luxury resorts in Newport, Rhode Island. Built in 1875, this stunning property features 33 rooms and suites along half a mile of private beach.
You may opt for a room in the mansion or a beachfront cottage to enjoy unhampered views of the Atlantic Ocean. Castle Hill Inn has two on-site dining facilities serving gourmet, locally-sourced meals you can enjoy inside or on the beach. It's not hard to see why Castle Hill Inn is one of the most beloved resorts in Rhode Island.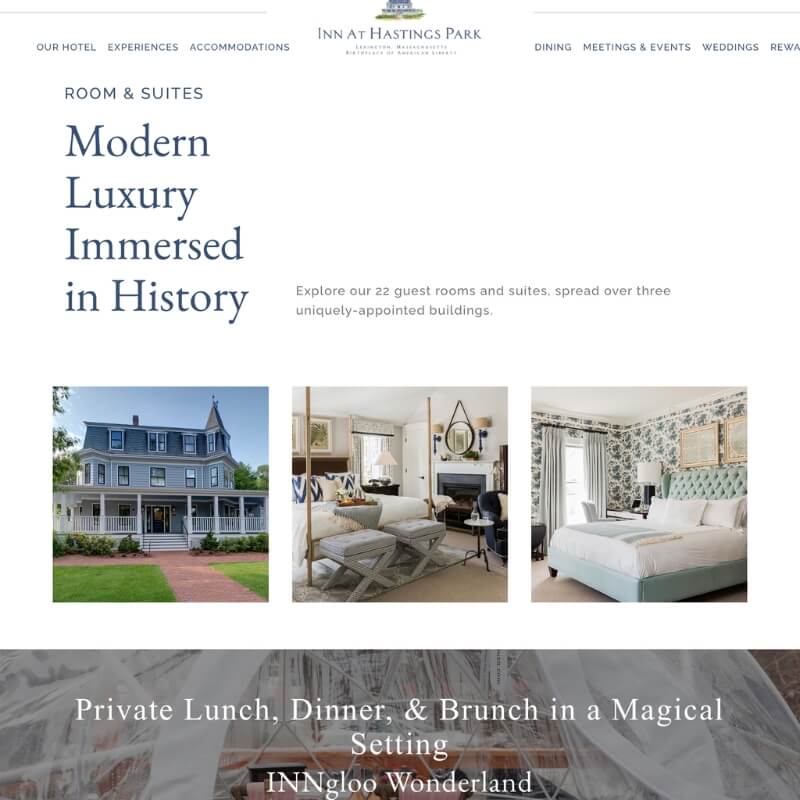 New England is full of fascinating historic sites, particularly in and around towns like Lexington. The Inn at Hastings Park is part of this historic town, a 19th-century mansion built as a family home.
Today, the Inn is one of Massachusett's most luxurious resorts. It includes three places to stay: the Main House, the Barn, and the Isaac Mulliken House.
Here, you can relax in a luxury setting before heading out to enjoy the other sights and experiences of the Inn, including the culinary garden, gourmet dining, historic tours, cocktail tastings, and more.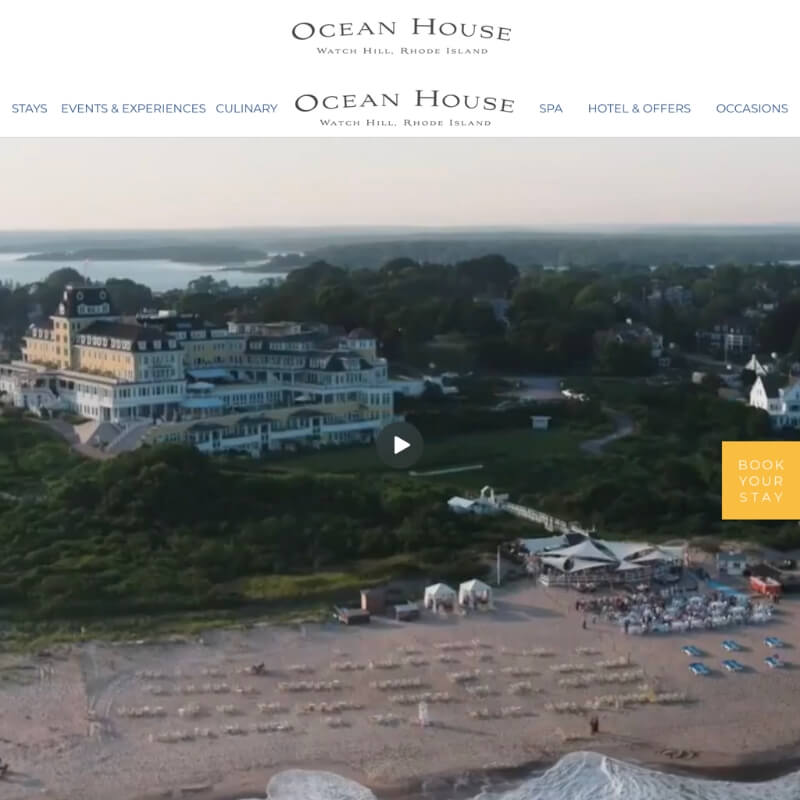 The Ocean House is a 5-star resort located in Watch Hill, Rhode Island. Built in 1868, it has been a must-visit summer location since the turn of the following century.
Today, The Ocean House remains one of the most luxurious resorts in Rhode Island, perfect for a romantic getaway. It was completely renovated in 2004 to create 49 modern rooms and 18 suites.
Here, you can relax and dine with your significant other in view of the Atlantic Ocean — as generations of visitors have done before you!
What are the top romantic getaway destinations in New England?
The top romantic getaway destinations in New England include Cape Cod, Massachusetts; Newport, Rhode Island; Stowe, Vermont; Bar Harbor, Maine; and Mystic, Connecticut. Each location offers unique experiences, from charming coastal towns to mountain retreats, providing couples with a variety of options to create unforgettable memories.
What activities can couples enjoy in New England?
Couples can enjoy a wide range of activities such as scenic drives, wine tastings at local vineyards, exploring historical sites, leisurely strolls on picturesque beaches, hiking in beautiful state parks, and indulging in fine dining at gourmet restaurants. The diverse landscapes and cultural offerings in New England ensure an array of experiences for every couple's interests.
When is the best time to plan a romantic getaway in New England?
New England offers year-round attractions, making it the perfect destination for a romantic getaway anytime. Fall is a popular choice for couples who want to witness the stunning foliage colors, while winter offers cozy retreats and skiing opportunities.
Spring and summer provide pleasant weather for outdoor activities and beach visits. Ultimately, the best time to plan your trip depends on your desired activities and personal preferences.
Do hotels or resorts in New England offer romantic getaway packages?
Many hotels and resorts in New England offer special romantic getaway packages tailored to couples. These packages may include accommodations, spa treatments, dining experiences, and other activities designed to create a memorable and intimate experience. It's recommended to research and compare different options to find the perfect package that suits your preferences and budget.
Bottom Line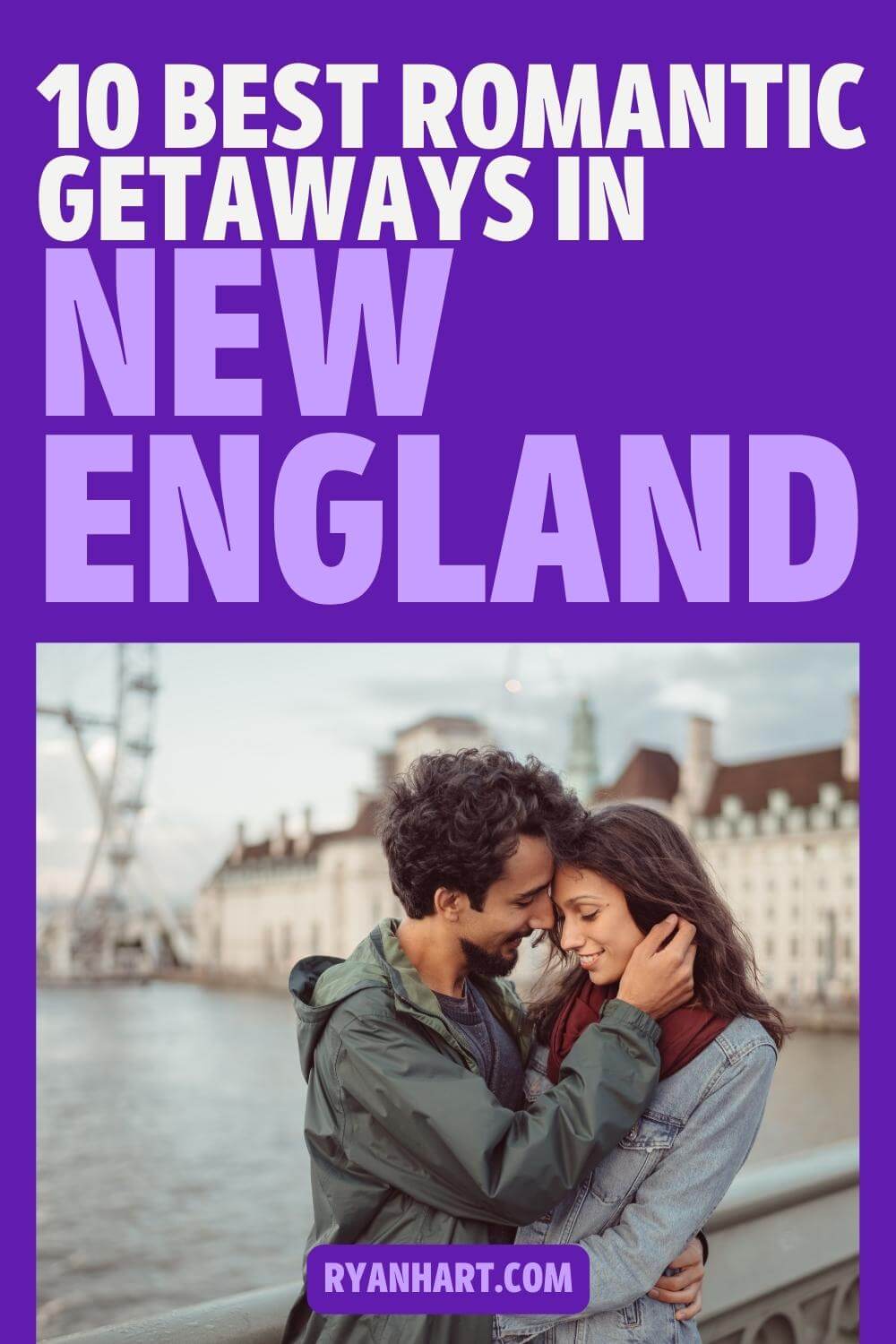 New England is a great destination for a romantic getaway. The area has beautiful places to visit like beaches, mountains, and cute towns.
Couples can see pretty leaves in the fall, play in the snow in the winter, and enjoy warm weather in the spring and summer.
Before planning a weekend trip, think about these things:
What do you both like to do? New England has many fun activities, like going on nature walks, visiting museums, or trying new foods at restaurants. Pick things you both enjoy.
How will you get there? You can drive, take a train, or fly to New England. Think about what's best for you.
Where will you stay? There are many places to choose from, like hotels, bed and breakfasts, or rental homes. Pick a place that fits your budget and needs.
When is the best time to go? Think about what kind of weather you like and what activities you want to do. Then, choose the right season.
Do you need to pack anything special? Depending on where you go and what you do, you might need things like hiking shoes, swimsuits, or warm clothes.
If you need some ideas for a great weekend getaway consider one of our recommended hotels and resorts.