Every couple needs to take some time for themselves. If you and your partner need a quick break from life, a romantic getaway in Florida may be the perfect choice.
The warm weather and beautiful sights mean that wherever you go, you'll have time to enjoy each other's company. Whether you want a relaxing getaway or one packed with activities, Florida has something to offer you. Escaping for a weekend can reinvigorate your relationship like nothing else.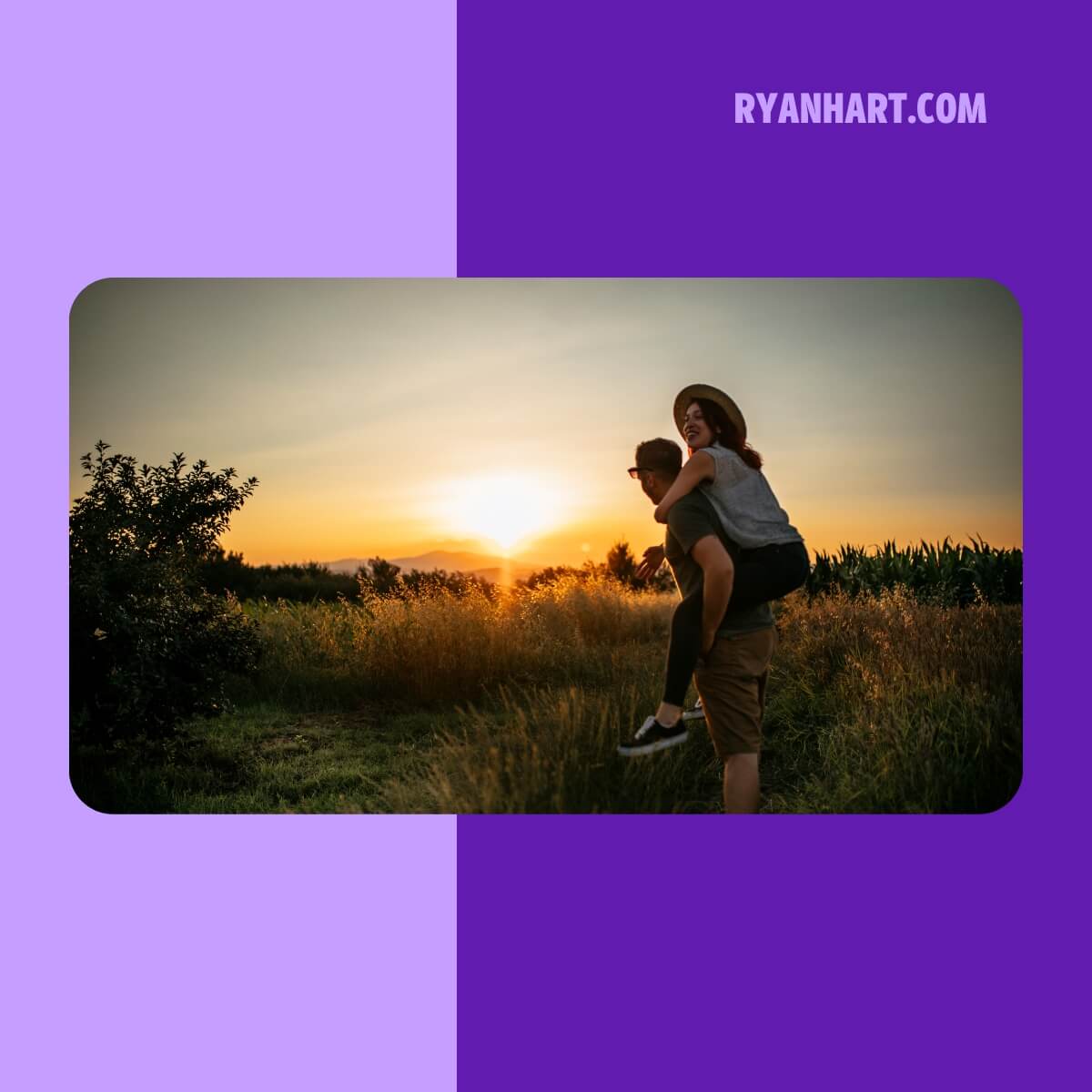 Where is the best Florida getaway for couples?
There are many destinations to choose from. Here are the best romantic getaways in Florida: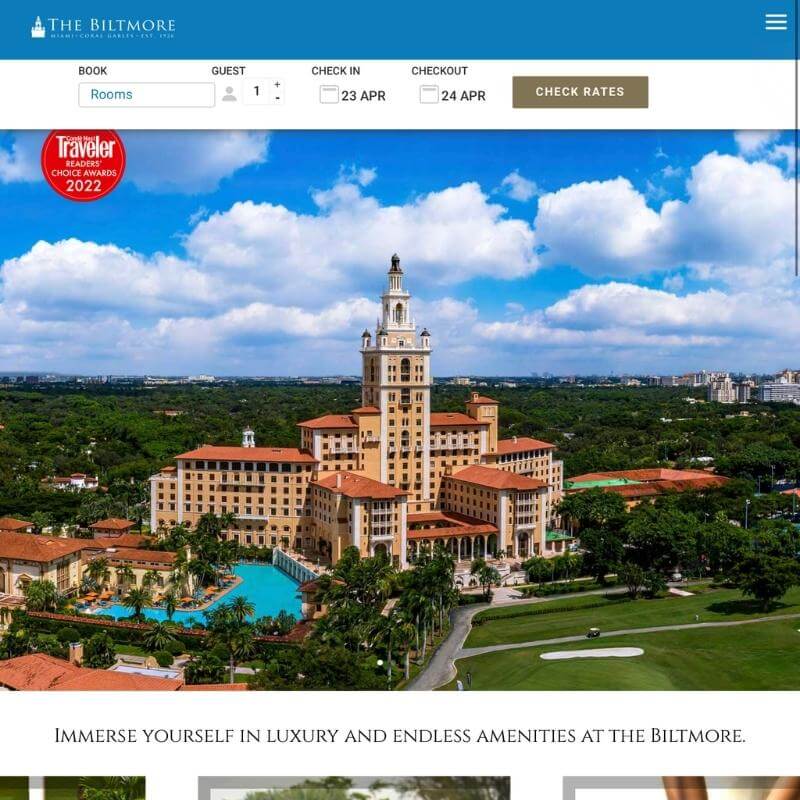 If you're taking your weekend getaway in Coral Gabes, The Biltmore Hotel will leave you feeling pampered. You can choose to stay in a variety of suites for the weekend. And while you are there, you will eat like kings and queens at the hotel's many upscale restaurants.
Recreational activities include a pool and spa, but you can also take culinary classes during your stay. You may even want to take in a show at Gablestage Theater during your stay.
What we like best:
The Biltmore Hotel provides all the services you need to relax together, including massages.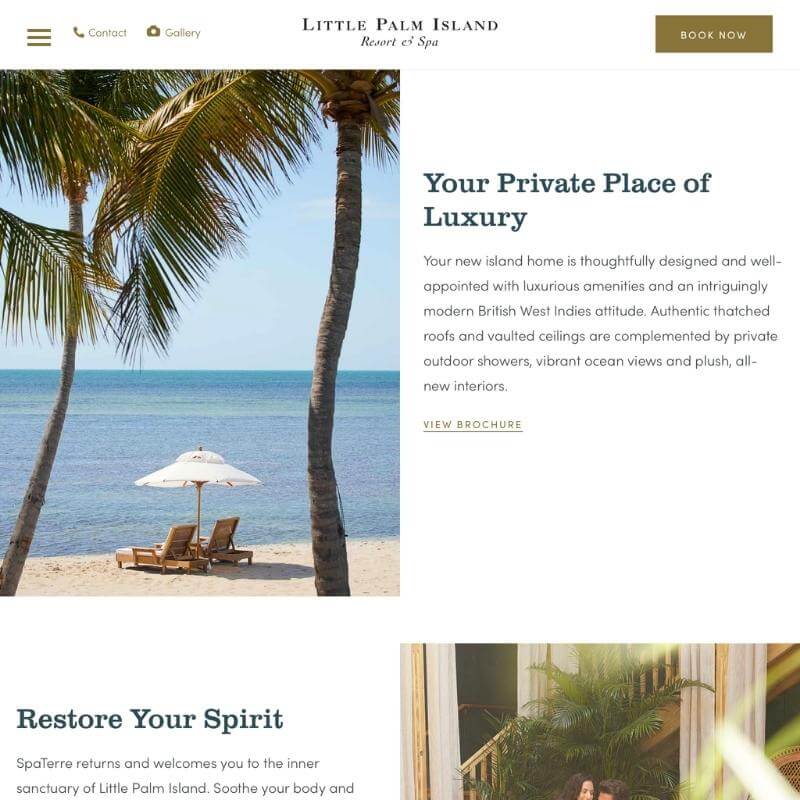 There's something to be said about escaping to a private island with your lover. You can do this at theLittle Palm Island Resort and Spa. You're encouraged to book one of their luxury bungalows for your stay. But you'll also want to take the time to explore the four-acre beach. You'll enjoy a weekend of complete seclusion, with no access to TV or phones, so you can truly unplug from the world.
What we like best:
Even though Little Palm Island Resort and Spa is a private island, there are plenty of activities to indulge in, including kayaking, fishing, scuba diving, snorkeling, and sailing.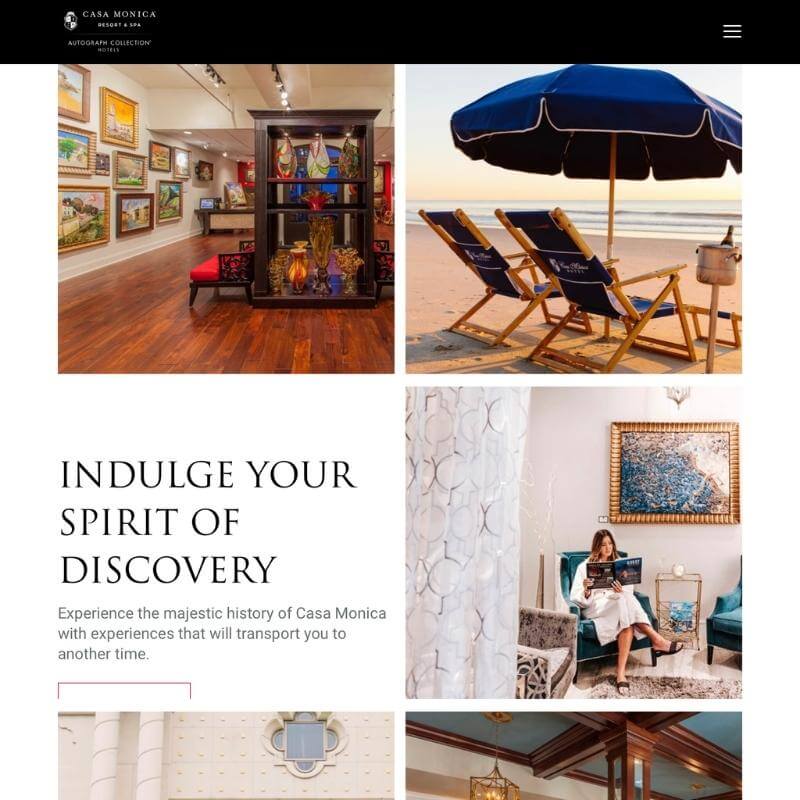 A getaway to St. Augustine is the perfect excuse to stay at the Casa Monica Resort and Spa. You can choose from several room types for your stay, all upscale and luxurious. The onsite Mediterranean restaurant serves shared meals you won't try anywhere else. But if you want to enjoy an adult drink and good music, you'll want to visit the Cobalt Lounge.
And just a short drive away, guests are invited to visit the Serenata Beach Club. If you prefer to stay onsite, be sure to relax in the hot tub and heated outdoor pool.
What we like best:
For couples who want to explore St. Augustine, the resort is located close to museums, monuments, bars, and distilleries.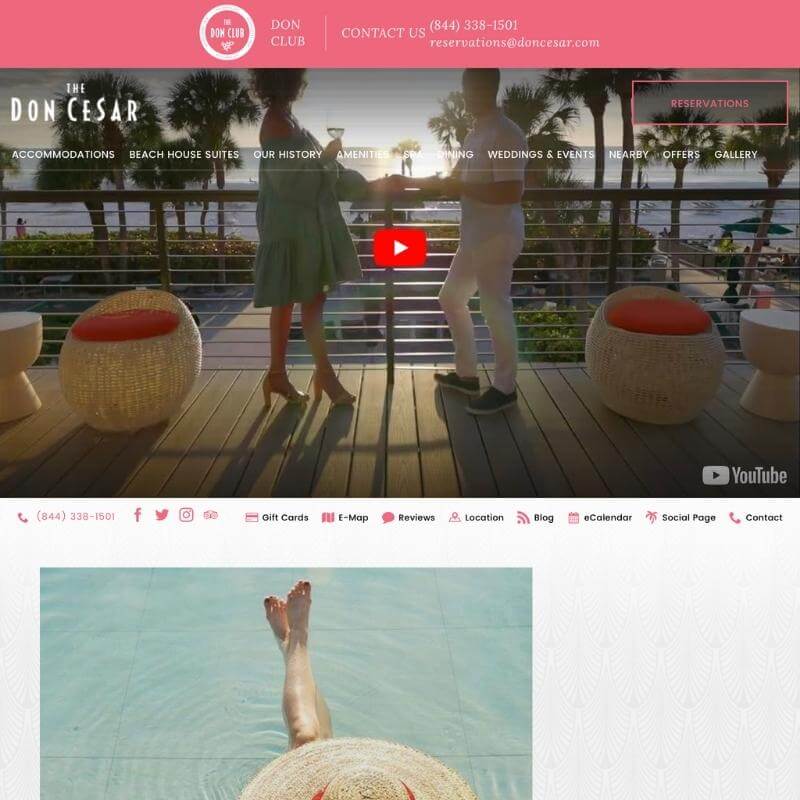 Whether you book a room or a suite, you'll be comfortable staying at The Don CeSar. And you'll love cooling off or heating up in the pools and soaking up the sun on the beach.
You can take a leisurely nap on a beach bed or borrow equipment and hit the water in a kayak or on a paddleboard. Many guests also have drinks and lunch by the pool.
What we like best:
If you live in or near Florida and want to make The Don CeSar your go-to place for romance, you can join the Don Club. You'll then enjoy extra perks each time you stay.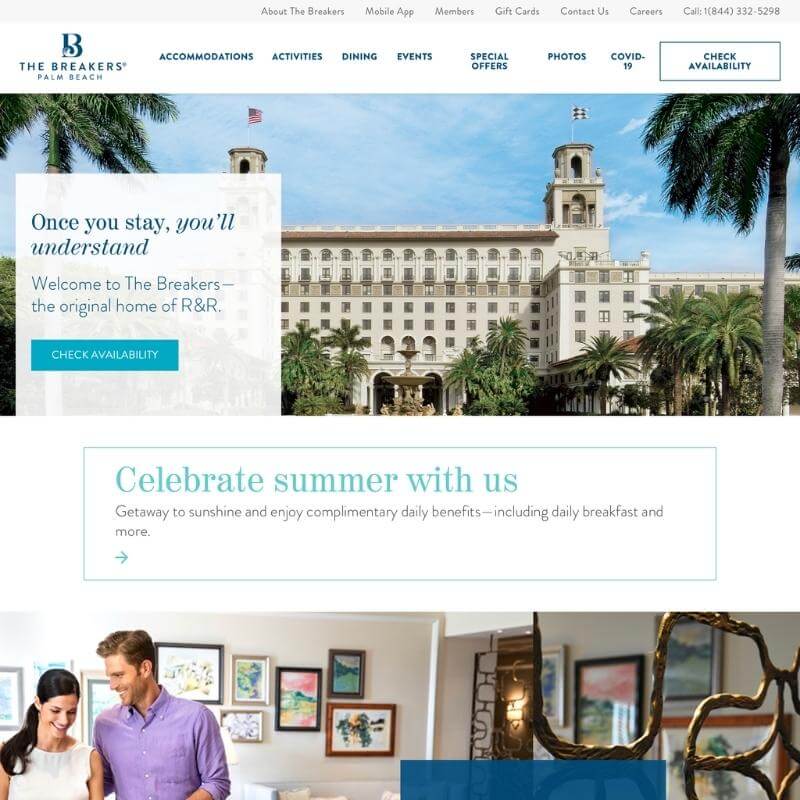 Palm Beach is a popular destination for romance. This is especially true when you stay at The Breakers. Accommodations include standard rooms and larger suites. Many onsite restaurants include a seafood bar, an Italian restaurant, and an upscale steakhouse.
Aside from relaxing in the pool or on the beach, other activities include a spa and access to outdoor sports like tennis and golf.
What we like best:
To have more privacy during your visit, you'll want to book your stay at the Flagler Club, which boasts only 25 rooms.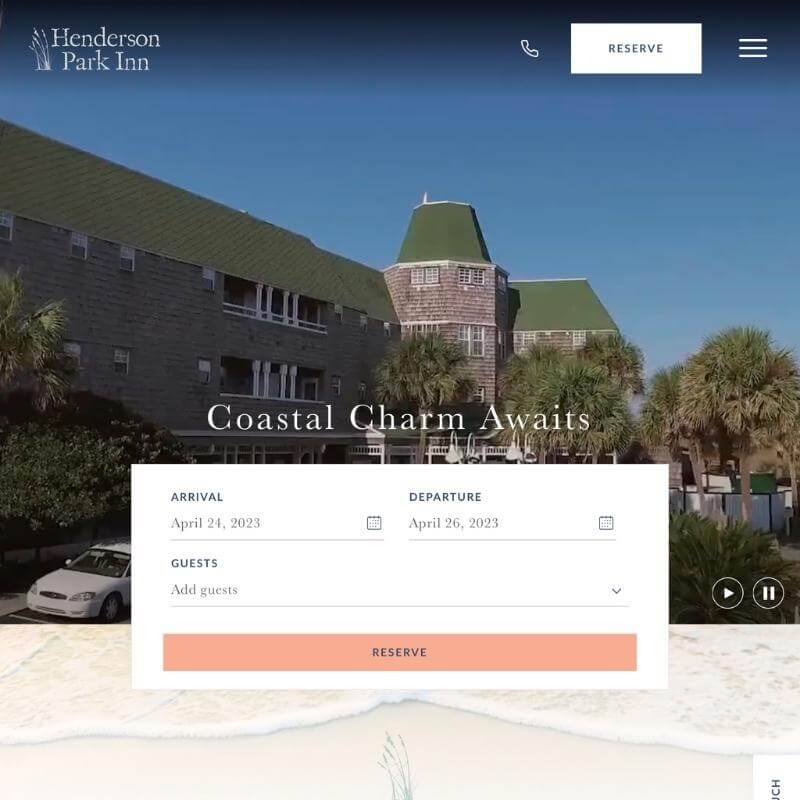 When you travel to Destin, you'll want to stay at Henderson Park Inn. Most rooms at the Inn provide a breathtaking view of the Gulf through their floor-to-ceiling windows. During your stay, your options for dining are the Cantina and the Beach Walk Cafe.
And while you relax on the beach, you'll get concierge service, so you don't have to leave your chair unless you want to. As the sun sets, you'll want to move to one of the inn's firepot lounges. You're then encouraged to borrow a telescope and gaze at the stars.
What we like best:
You won't have to lift a finger during your visit. The staff is always prepared to assist you with anything and everything you need.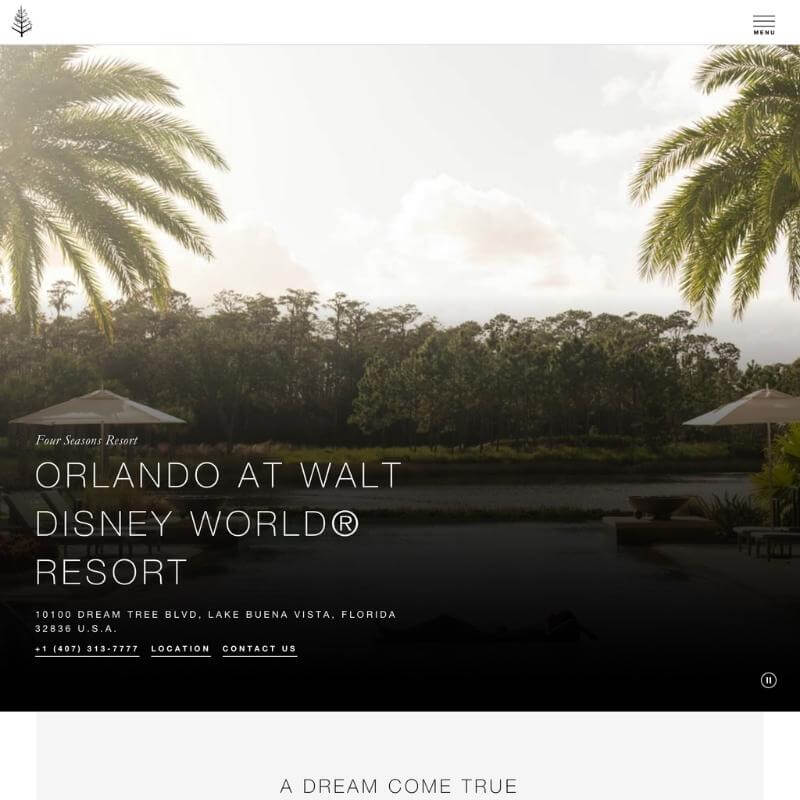 Some couples want to spend their getaway at the most magical place on earth. This calls for a stay at the Four Seasons Resort at Walt Disney World. Whether you book a room or a suite, you'll be staying in the lap of luxury. And with 26 acres to explore, you'll never be at a loss for things to do.
As a resort guest, you'll have access to their exclusive golf course, spa, and outdoor dining. At the resort's rooftop restaurant, you can enjoy a delicious meal while you watch the nightly fireworks from Disney World.
What we like best:
Nothing is more romantic than sharing a Disney World vacation with the love of your life.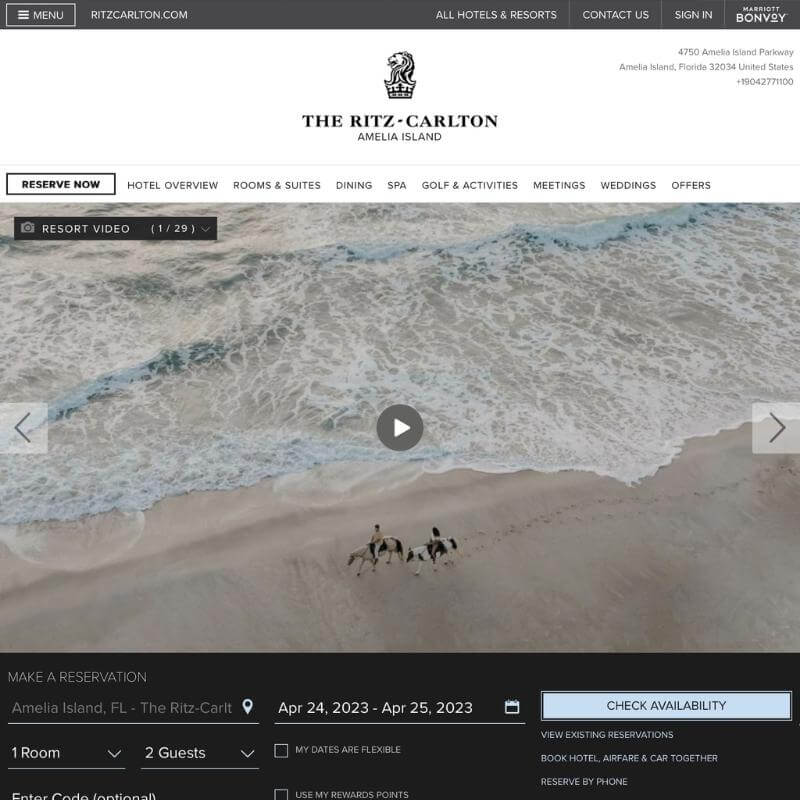 A private island getaway is yours for the taking at The Ritz-Carlton, Amelia Island. Most of its suites provide you with an extraordinary view of the ocean. You can dine at a handful of restaurants during your stay, including one oceanfront restaurant and the hotel's lobby bar.
Activities you'll enjoy during your visit include visiting the spa and playing a round of golf.
What we like best:
The Ritz-Carlton, Amelia has everything you need for a romantic weekend getaway, whether you are looking for a relaxing or exciting time.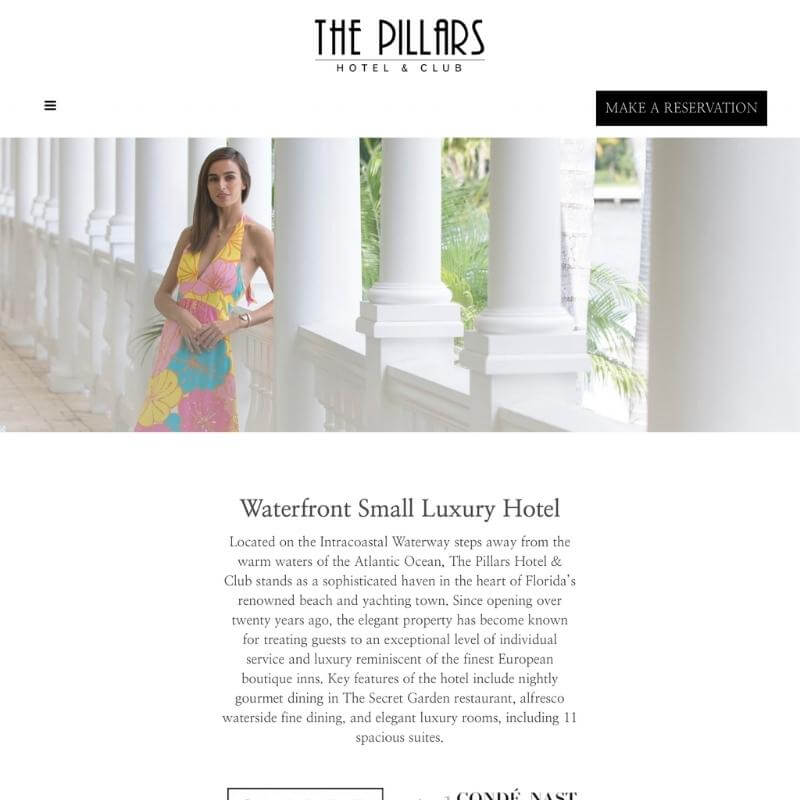 One of the most remote locations for a romantic getaway is The Pillars Hotel in Fort Lauderdale. You can stay in a poolside room, a suite, or the nearby Birch House, which is secluded from the rest of the hotel's accommodations.
And while many other hotels open their onsite restaurants to the public, the restaurant at Pillar Hotel is reserved for registered guests and members of its dining club only.
What we like best:
If solitude with your partner is your priority, The Pillars Hotel was designed with you in mind.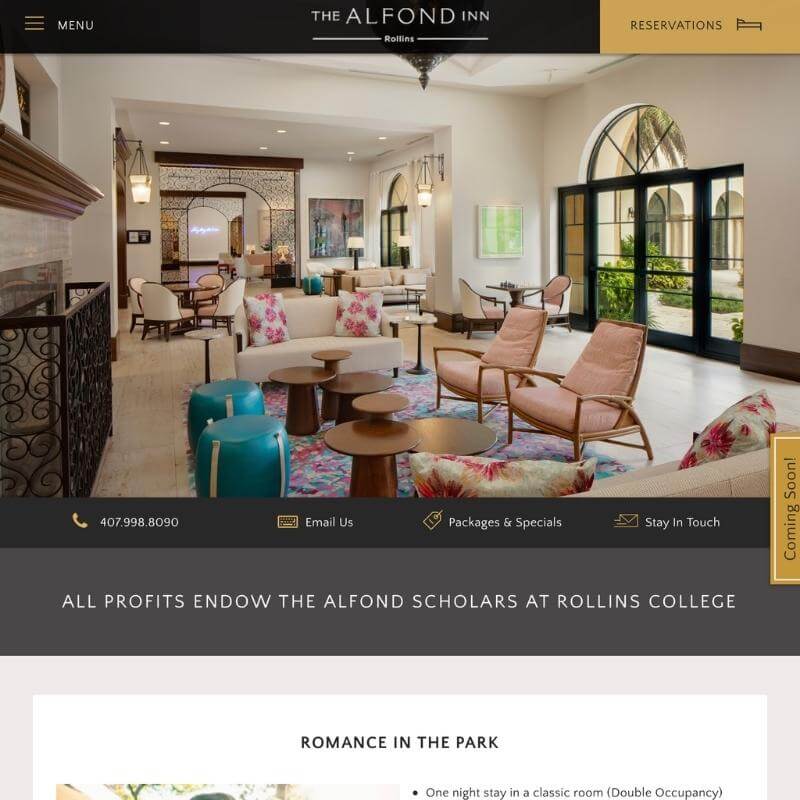 offers a package perfect for a romantic getaway. The package includes accommodations for one night, complimentary dinner and cake for two, as well as a bottle of champagne waiting for you in your room upon check-in. The restaurant serves Southern cuisine and is open for brunch, dinner, and happy hour.
What we like best:
Its romance package is perfect for busy couples who can only get away for the weekend.
What activities can couples enjoy during their romantic getaway in Florida?
Florida offers a wide range of activities for couples to enjoy, such as taking sunset strolls on the beach, indulging in couples' spa treatments, embarking on scenic boat tours, exploring historic sites, dining in intimate restaurants, and enjoying live performances in theaters and music venues.
What is the best time of year to plan a romantic getaway to Florida?
The best time for a romantic getaway in Florida depends on your preferences. The fall and spring seasons offer mild temperatures, fewer crowds, and lower prices on accommodations. However, if you enjoy warm weather and don't mind the crowds, the summer months can be a great time to visit Florida's beautiful beaches and attractions.
How can I find the best deals on romantic getaways in Florida?
To find the best deals on romantic getaways in Florida, start by researching and comparing prices for accommodations, flights, and activities through travel websites and booking platforms. Keep an eye out for seasonal promotions, package deals, and last-minute offers. Additionally, consider traveling during the shoulder seasons (spring or fall) for lower prices and fewer crowds.
Bottom Line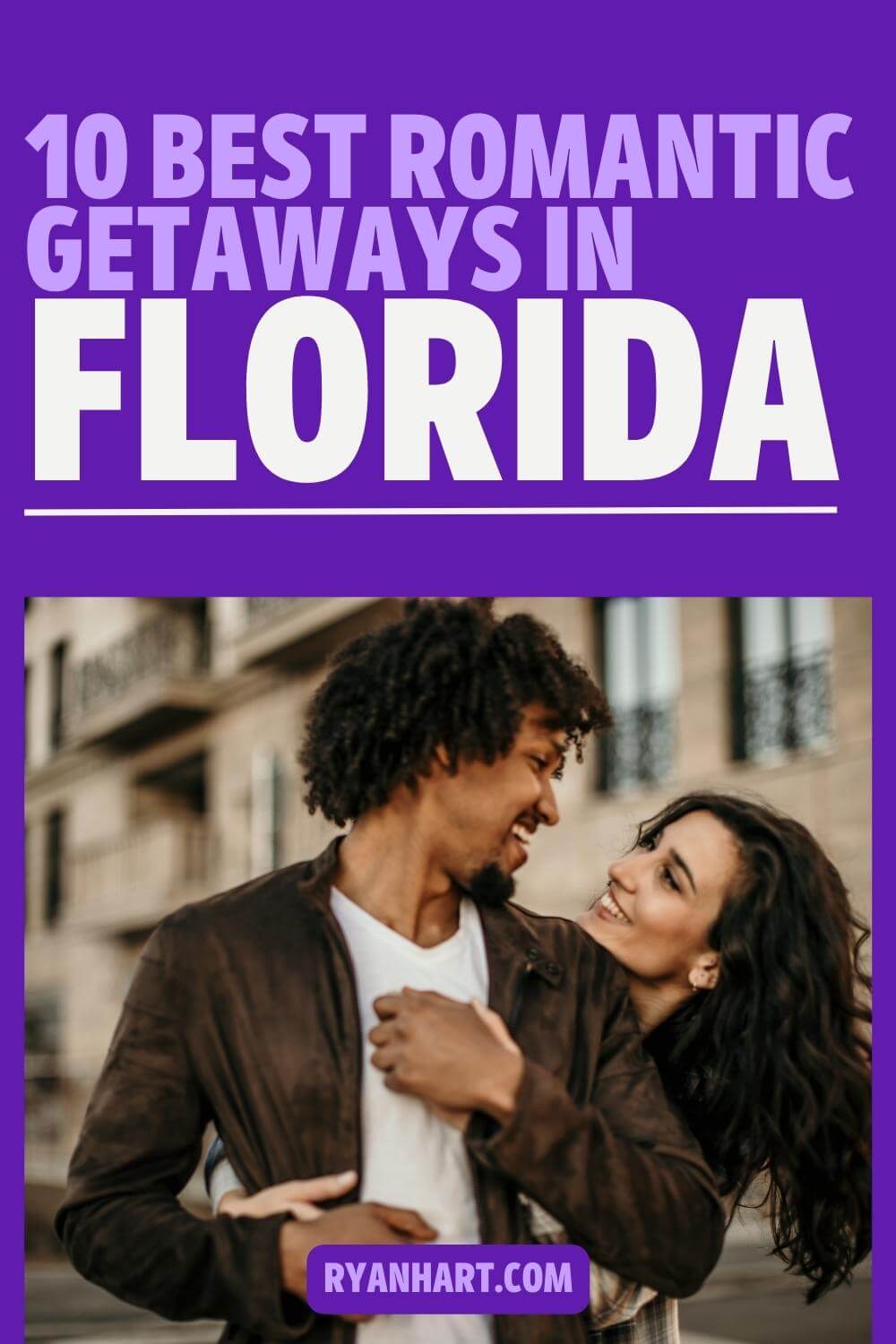 Florida is a wonderful place for couples to enjoy a romantic getaway. The warm weather and beautiful beaches make it perfect for spending time together.
With many fun things to do, such as watching sunsets, going for walks on the beach, and trying new foods, couples can create special memories. The state also has many exciting places like theme parks and nature parks, where couples can have fun and explore together.
Another reason to choose Florida for a romantic trip is its variety of amazing destinations. Couples can visit popular cities like Miami, Orlando, and Key West, each offering unique experiences.
From enjoying the exciting nightlife in Miami to exploring the charming streets of Key West, there is something for everyone. Planning a romantic getaway in Florida means couples can experience new adventures, relax, and make lasting memories in a beautiful setting.