Hawaii has become one of the most popular vacation spots of all time, and it's no secret why. These gorgeous islands feature breathtaking ocean views, tropical rainforests, and some of the most beautiful beaches in the Pacific.
So it is no surprise that it is an excellent spot for honeymooners. So if you and your spouse-to-be are looking for the perfect spot for your Hawaiian honeymoon, look no further than our top recommendations in our guide below.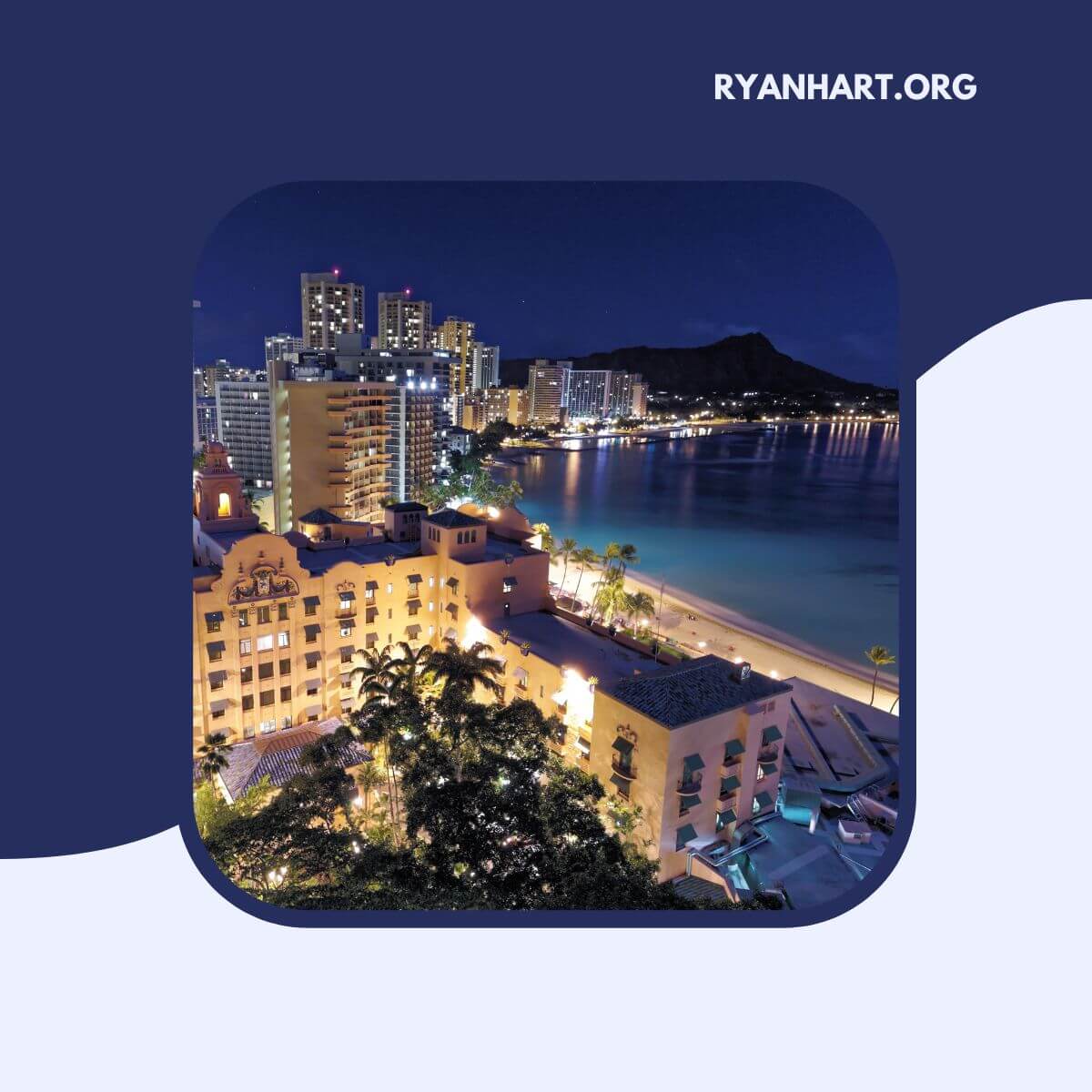 What is the best honeymoon resort in Hawaii?
Hawaii is known for its countless luxury resorts, so it is almost impossible to name one as the best. Each one has its own unique offerings, from white sand beaches to high-end dining, spa services, access to other activities, and much more.
When it comes to choosing the perfect honeymoon resort for you and your partner, it will depend on everything from your budget to the offerings of the resort itself and the surrounding attractions you want to explore. Check out our top recommendations for the best honeymoon resorts in Hawaii below!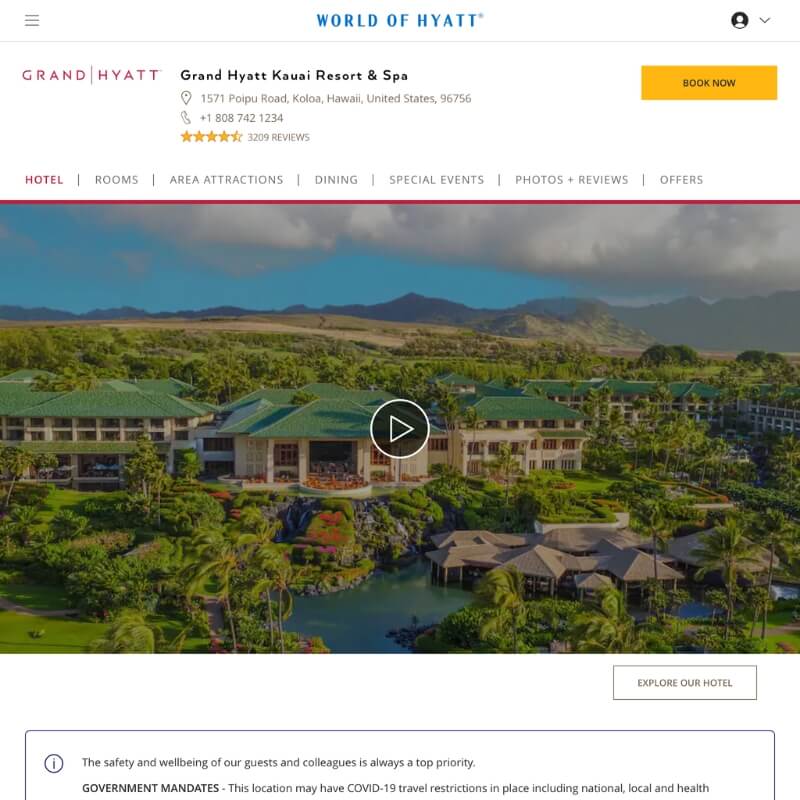 Grand Hyatt Kauai Resort and Spa is located on Kauai, the Hawaiian island known for its lush gardens and tropical rainforests. This luxury resort offers everything you could look for in a romantic getaway: beachside views, fantastic food, and endless ways to relax.
The on-site restaurant offers a variety of dining experiences, including American, Hawaiian, and fresh, locally-caught sushi. When you're not enjoying the white-sand beach, take a trip to the Anara Spa, where you can get a facial, massage, or other treatment in the open-air rooms.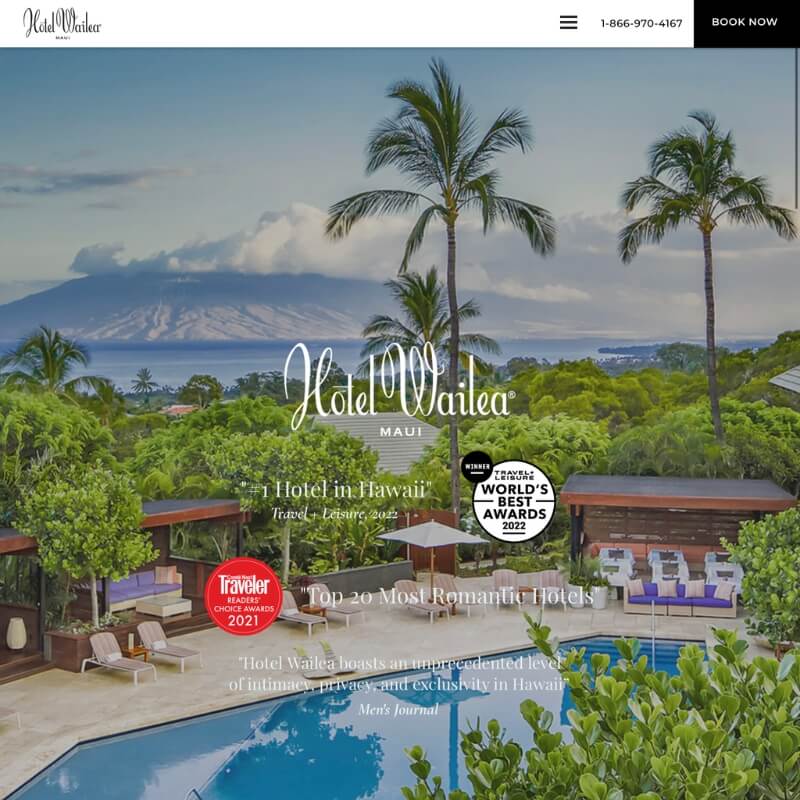 Hotel Wailea has been called the Best Hotel in Hawaii and named on the list of "Top 24 Most Romantic Hotels in The World". This resort is limited to adults, so you can enjoy a romantic and intimate experience with your new spouse.
It offers unparalleled views of three Hawaiian islands and, of course, the stunning ocean in between. The enormous resort offers everything from golf to tropical, sculpted gardens. But if you want to explore the islands, there are plenty of opportunities for that as well.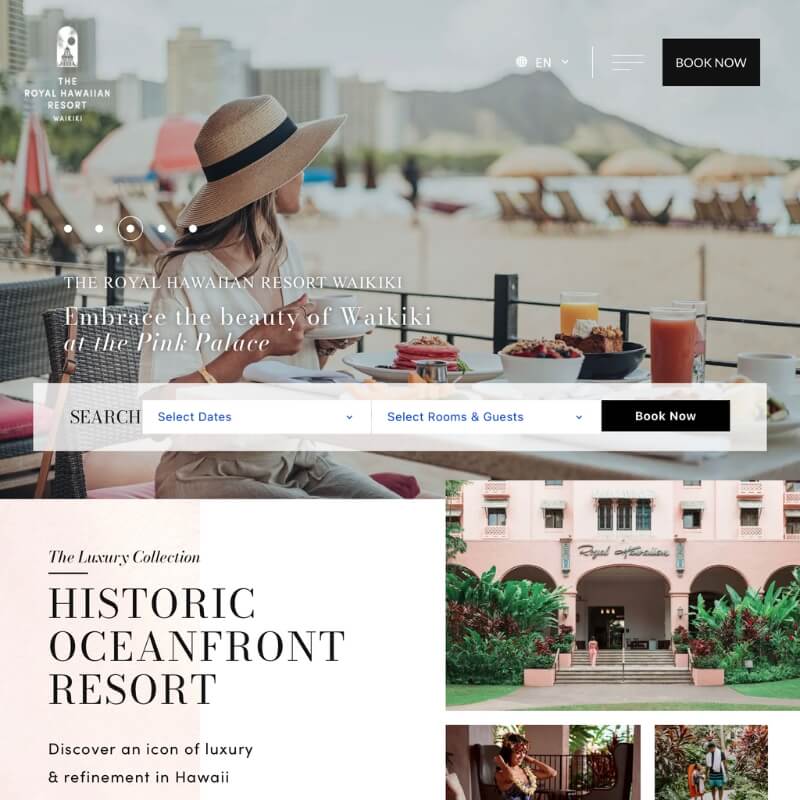 The Royal Hawaiian is located in Waikiki on the island of Oahu. Since 1927, this historic property has been known as one of Hawaii's most luxurious places to stay. Sometimes referred to as "The Pink Palace of The Pacific," this resort has housed countless guests, including many celebrities.
When you stay here, you will have your pick of historic rooms and suites overlooking one of several surrounding beaches. The resort also offers five dining options, a pool and spa, and historic property tours. Elegant and classic, this is a resort for everyone.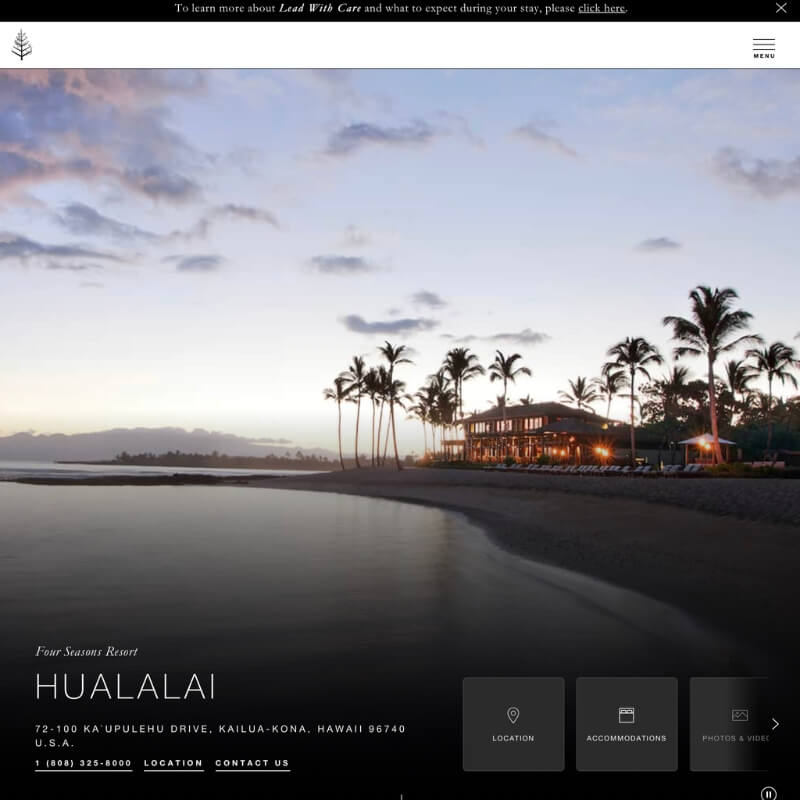 You will find Four Seasons hotels all over the United States, but none quite like the resort in Hualalai. This luxury facility in Kailua-Kona offers the perfect spot for accessing activities and attractions of all kinds, from lush black lava-rooted tropical forests to white sand beaches.
You will enjoy an oceanfront suite and a swimmable aquarium stocked with tropical fish, a golf course, and much more. This is undoubtedly one of the most unique resorts in Hawaii, making it perfect for the adventurous couple looking for something new.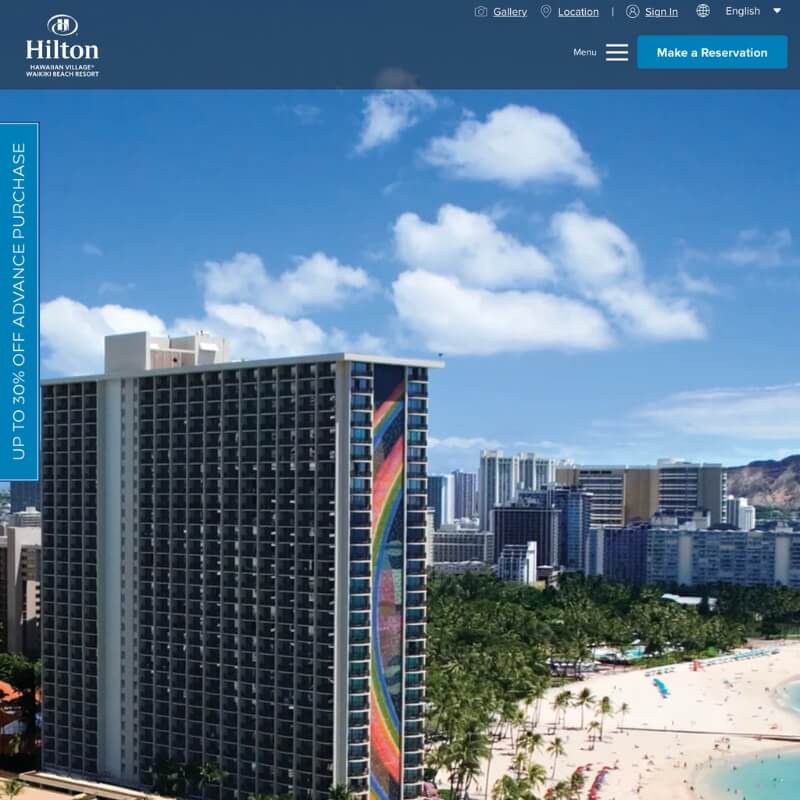 If you're looking for an experience right on the edge of the action, Hilton Hawaiian Village Waikiki Beach Resortcould be the perfect choice.
This luxury resort is on the edge of Honolulu, offering access to both the beach and all the city's offerings. Each unique suite has its own distinct style, while the resort offers everything from dining and bars to a saltwater lagoon, spa, nighttime luau, and much more.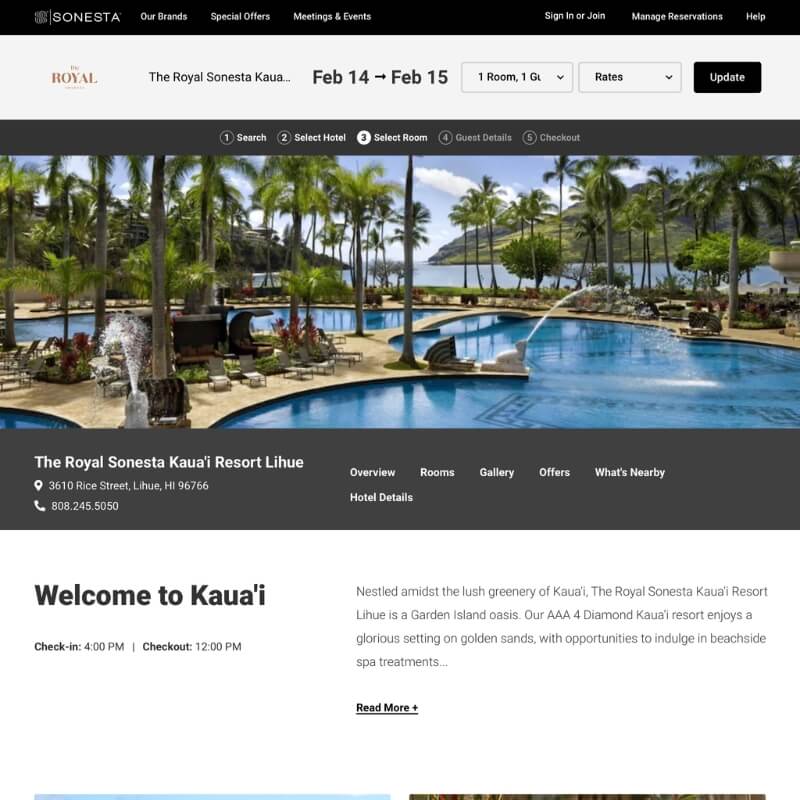 The Royal Sonesta Kaua'i Resort Lihue is one of the largest resorts in Hawaii. This resort has four dining facilities and an on-site spa, salon, fitness center, and pool, and is within easy distance of many nearby attractions.
You and your partner can relax on the golden sand beach or explore the nearby nature reserves, which include Kalepa Mountain Forest Reserve and Akuhini Recreation Pier State Park. The resort itself has plenty to explore as well, including sculptured gardens. If you're looking for a honeymoon resort packed with activities, this is the choice for you.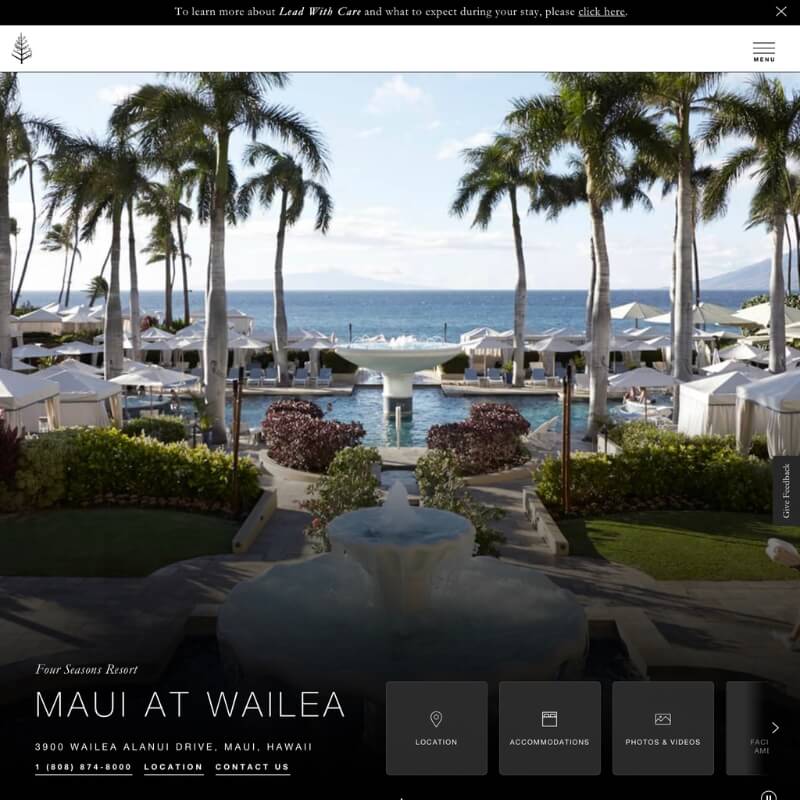 Four Seasons Resort Maui at Wailea is a five-star luxury resort unlike any other in Hawaii. Here, you will find rooms and suites made just for you and everything you need to feel pampered during your stay. The resort features an infinity pool, on-site open-air spa services, and countless activities.
You will find things to do both inside and out here, including snorkeling on Wailea Beach, looking for whales, and even learning to surf. This resort is ideal for the adventurous couple looking for a honeymoon experience they'll never forget.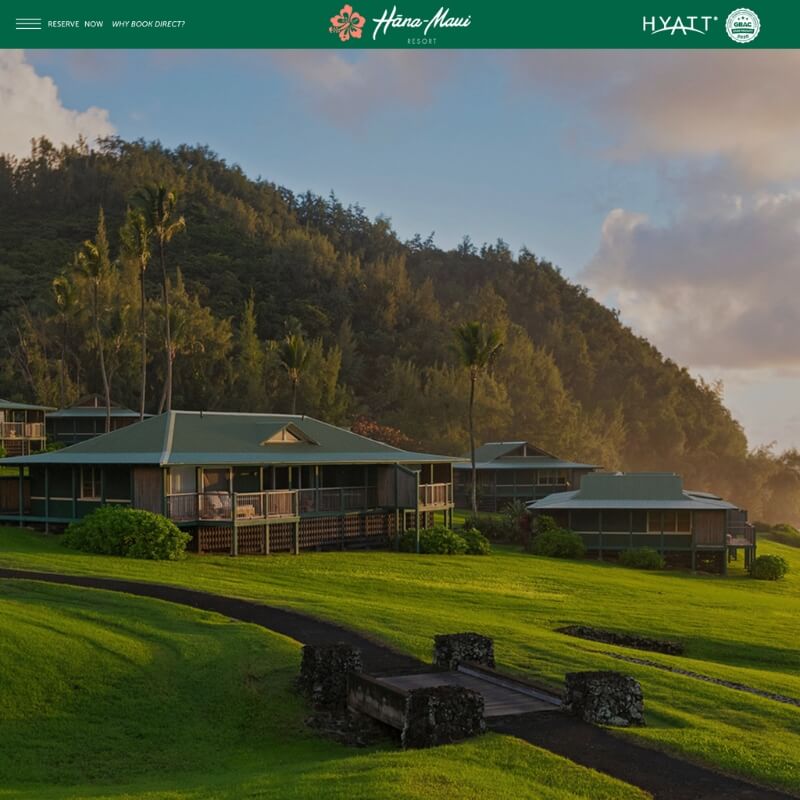 Crowds and busy beaches not for you? Check out the Hana-Maui Resortlocated in eastern Maui. This secluded resort offers you a tropical getaway without the extra noise. Instead, you and your new spouse will relax in your room overlooking Hana Bay, offering a more authentic cultural experience.
You'll also get the chance to explore the nearby beaches and rainforests in an oasis that truly feels like it is all your own. This hidden gem is the perfect resort for the couple that wants to escape from the world.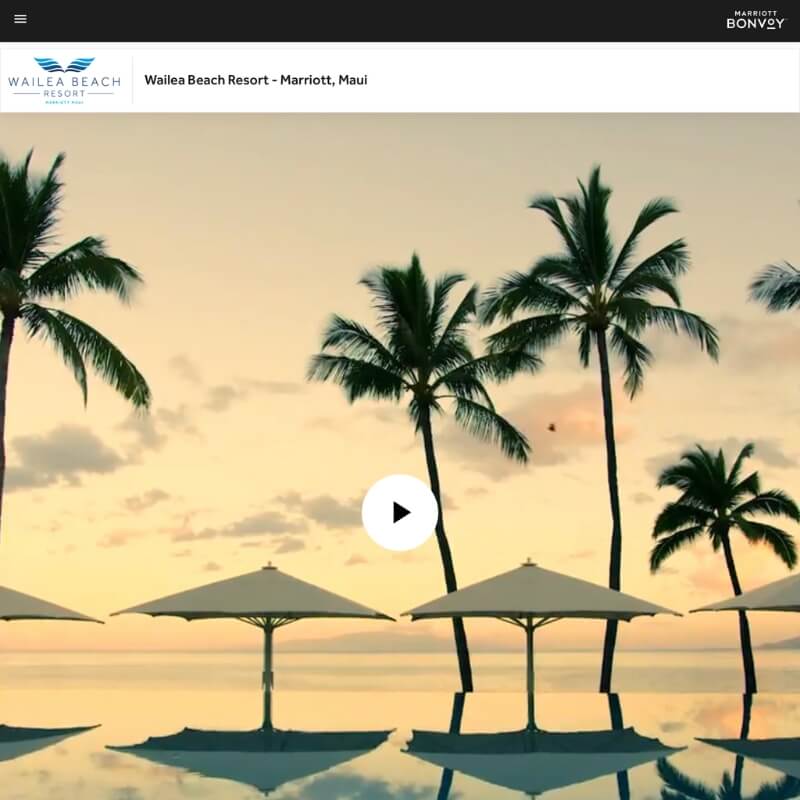 TheMarriott Wailea Beach Resort is a luxury facility located right on the island of Maui. This laid-back resort is luxurious enough for a honeymoon yet relaxed enough for a family vacation. Within sight of the ocean, there is a ton to do, from dining options to spa treatments.
The resort includes a total of five pools, one of which includes the longest waterslide in the state. As you lounge on the beach or the lanai, you might catch sight of a humpback whale passing by. This is the perfect spot for couples looking to relax.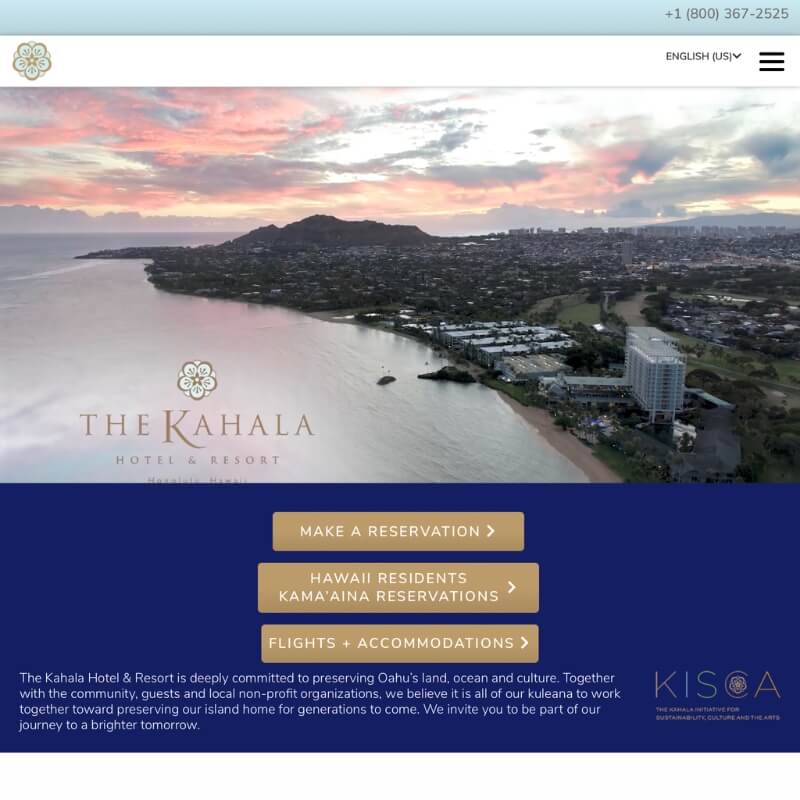 The Kahala Hotel & Resort is located in Honolulu and is widely known as one of the best luxury resorts in Oahu. This one-of-a-kind hotel has become known as a place for royalty and celebrities to spend their free time.
The luxury rooms and suites offer breathtaking ocean views, which you can enjoy from your private balcony. There are also several dining options, so you can enjoy all types of cuisines and atmospheres. So if you're looking for a truly luxurious vacation, this is the place to be.
Bottom Line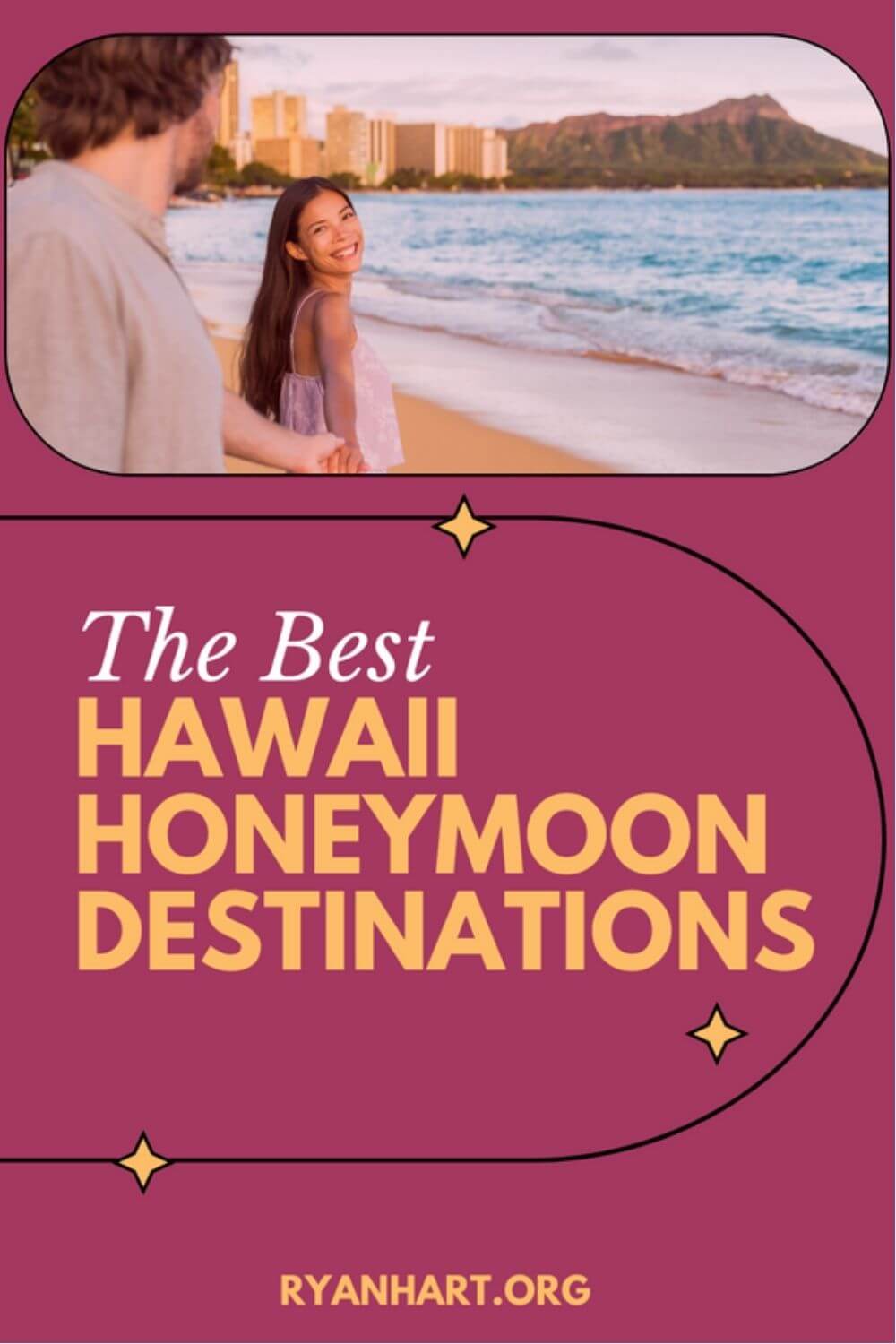 Hawaii is a popular honeymoon destination because it is a beautiful group of islands with amazing beaches, warm weather, and exciting things to do.
Couples love Hawaii because they can relax on the beach, swim in the clear blue ocean, and explore the islands' beautiful nature.
Hawaii also has a friendly and welcoming culture that makes it a perfect place for newlyweds to celebrate their love.
Before selecting a honeymoon resort in Hawaii, couples should think about a few things. First, decide which island you want to visit. Each island has its own unique attractions and activities, so it's important to choose the one that best fits your interests.
Next, consider your budget. Hawaii has many different resorts, ranging from luxurious to more affordable options. Make sure to pick a resort that fits your budget so you can enjoy your honeymoon without worrying about money.
Also, think about what activities and services you want the resort to offer. Some resorts have spas, restaurants, or even offer fun activities like snorkeling or surfing.
With a little research you can find the perfect honeymoon resort in Hawaii to create unforgettable memories with your partner.