A honeymoon fund registry is like an online gift registry that makes it easy for engaged couples to receive monetary contributions from guests rather than more traditional items – like a toaster or waffle iron.
Honeymoon fund registries have become extremely popular, especially for those couples who have previously established a household or prefer a non-traditional approach to celebrating their wedding.
The websites and apps we reviewed allow guests to contribute to a honeymoon experience and memory a couple can cherish for a lifetime.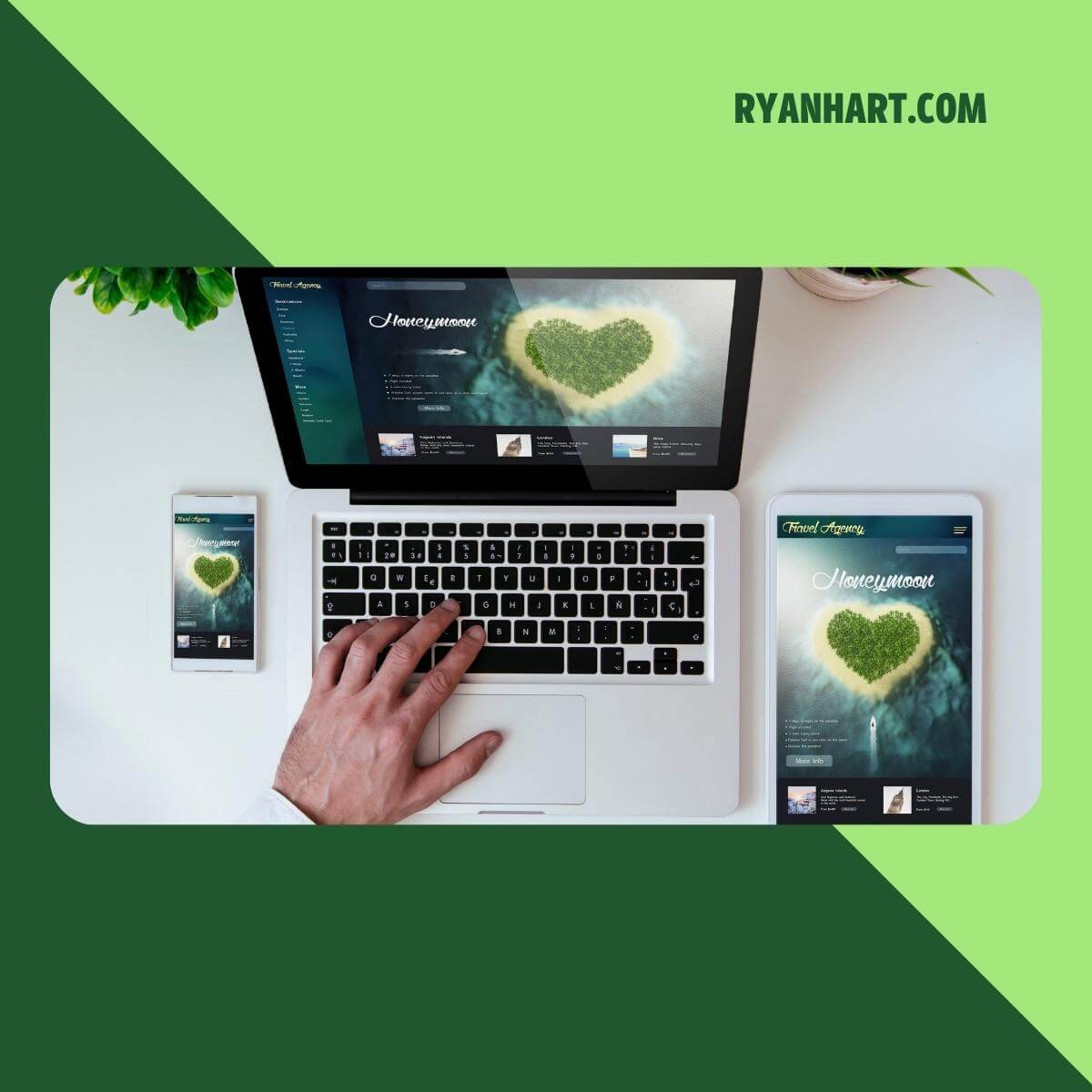 What is the best honeymoon fund registry website?
The best honeymoon fund registry website will offer guests an easy way to give a gift on the couple's special day. Each site offers a unique spin on wedding planning and is an excellent tool for the modern engaged couple.
Here is a list of the top rated websites to receive money for a honeymoon: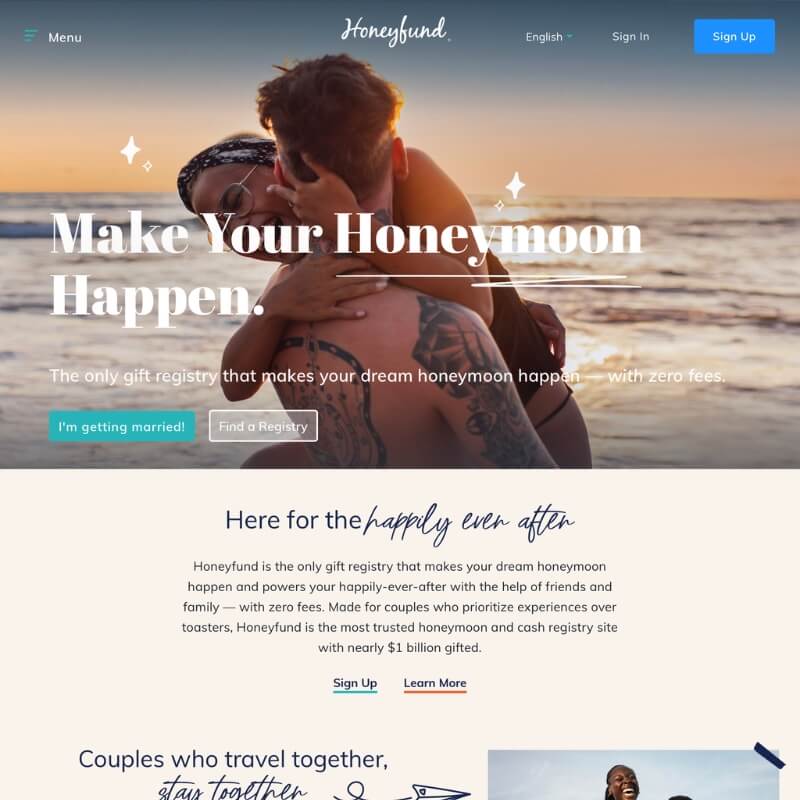 Honeyfund, among the most trusted honeymoon fund registry sites, offers friends and family members an opportunity to help couples realize their honeymoon dreams - for no fees!
This innovative website, which has been helping couples make their dreams come true for 1.5 decades, reminds couples that the Honeyfund is like a Dream Bank.
Honeyfund, which has collected/funded more than $750 million to date, now offers registry options for all of life's blessed events – anniversaries, babies, graduation, and more.
The Honeyfund registry also offers exclusive deals to those using its services – including global destinations, to make each honeymoon a reality.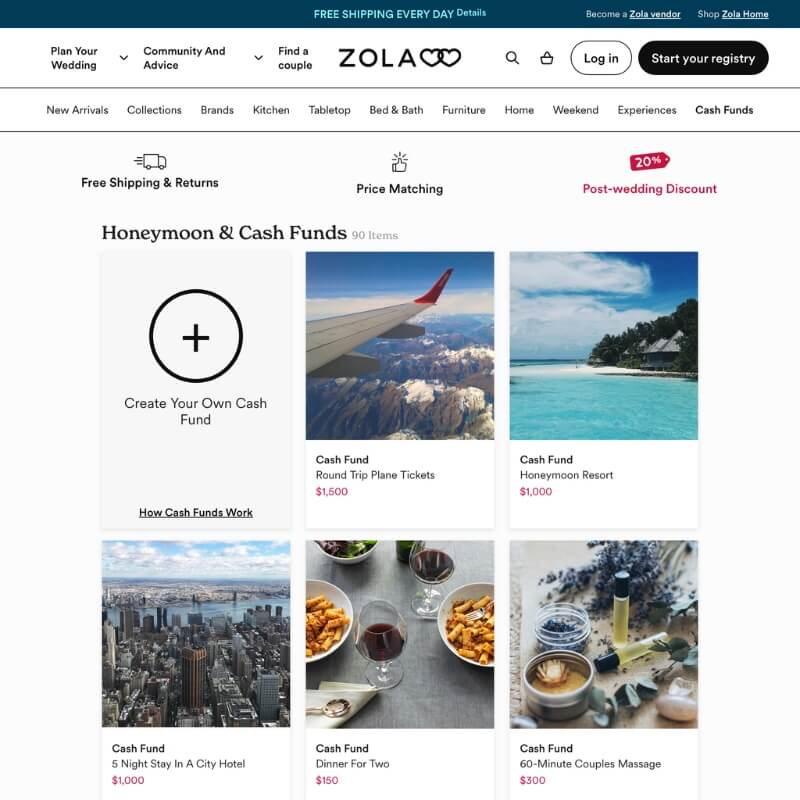 Zola – which bills itself as the reinvention of the wedding/planning/registry experience, offers comprehensive and seamless tools – coupled with expert guidance that can be extremely helpful when planning your wedding and the honeymoon of your dreams.
Zola is a terrific option for couples seeking a one-stop, all-inclusive honeymoon fund registry.
Examples of Zola's most popular registries for honeymooners include round-trip plane tickets, Broadway tickets to a show, snorkeling, wine-tasting, cooking lessons, or surf lessons for two, to name just a few.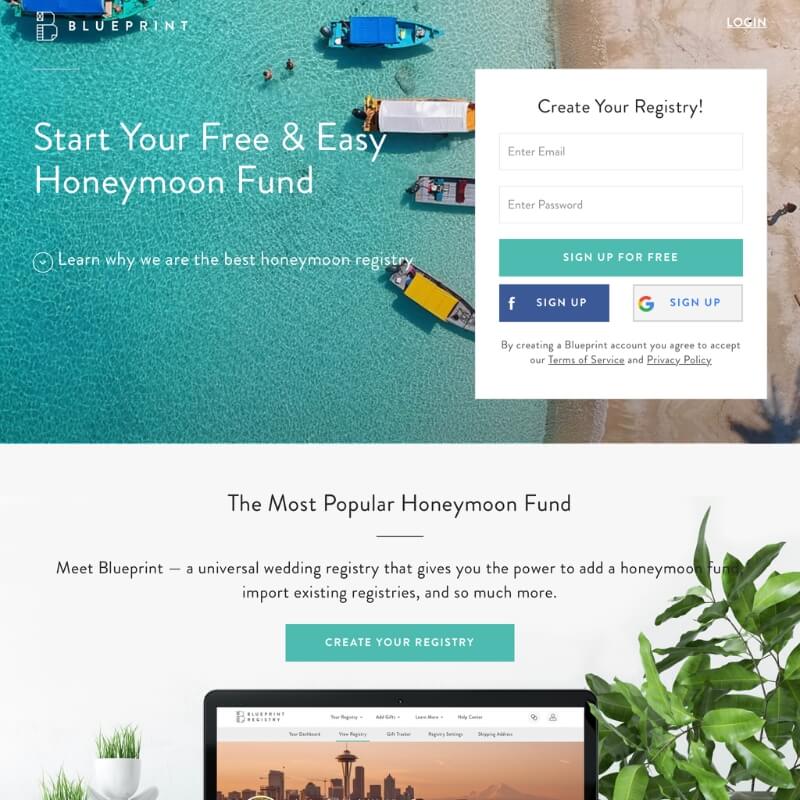 Blueprint Registry is incredibly easy to use, both for you and your guests. Setting up your honeymoon fund is a breeze.
The beauty of Blueprint Registry lies in its versatility. Not only can you create a honeymoon fund, but you can also add traditional gifts, experiences, and even cash funds for other big-ticket items you've had your eye on. It's like having multiple registries rolled into one convenient platform!
Your honeymoon should reflect your unique love story, and Blueprint Registry lets you personalize your fund to match your dreams.
You can add details about your destination, specific experiences you want to enjoy, and even heartfelt messages to your guests. It creates a more meaningful connection between you and those supporting your journey.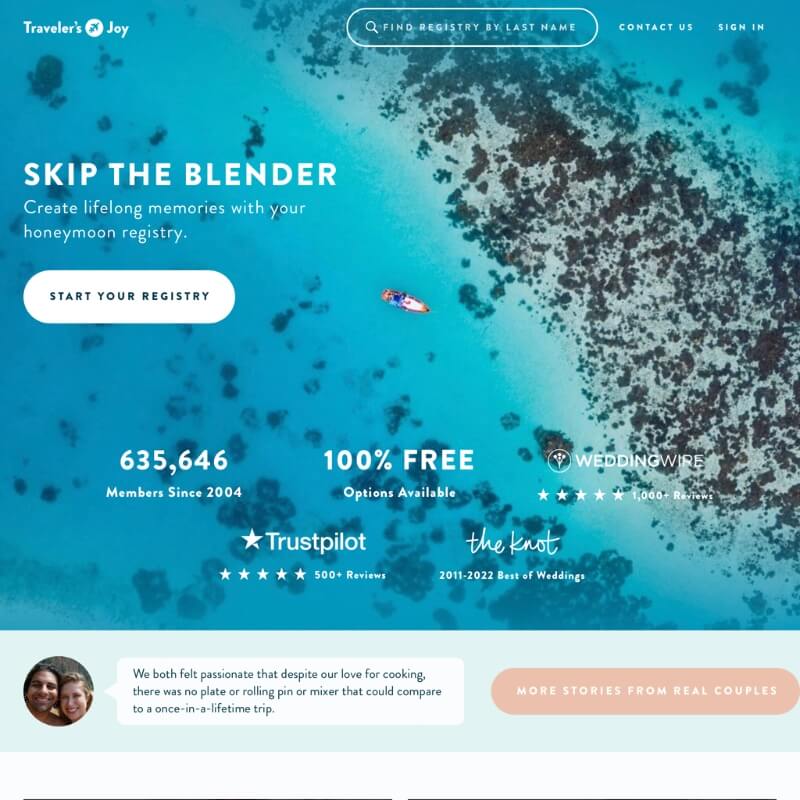 Travelers Joy has been helping couples create lifetime memories since 2004. Since their inception, Travelers Joy has served as the first honeymoon registry site for more than 600,000 registrants.
Note that all gifts received are redeemed as cash, which can be used according to the couple's wishes/needs.
While members of Travelers Joy must be U.S. citizens, gifts from guests worldwide can be provided through this website.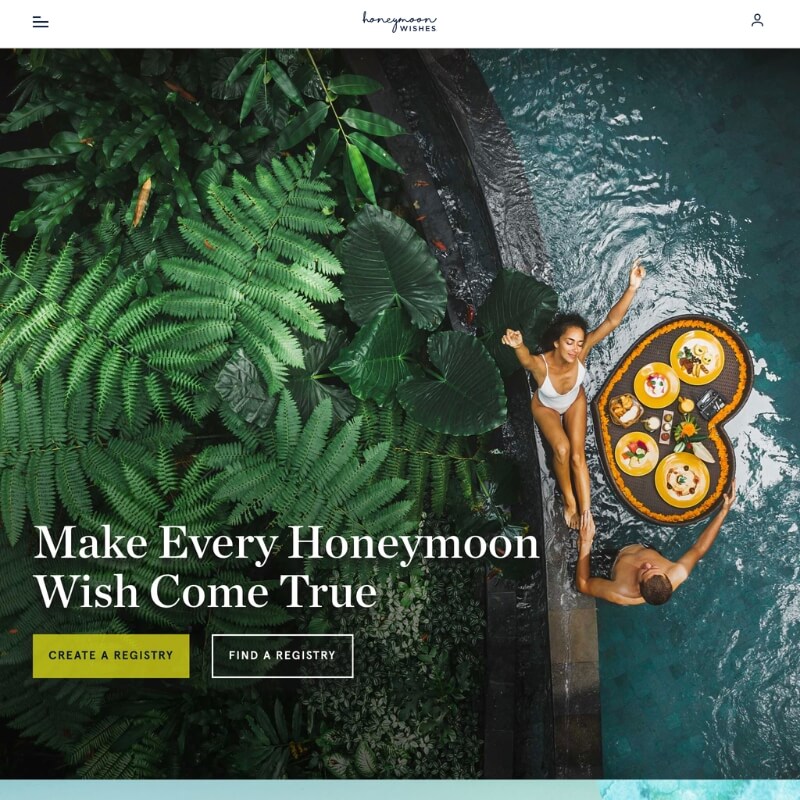 Honeymoon Wishes ranks among the more popular honeymoon fund registry websites. Couples first build and customize a wedding website, including access to the no-cost RSVP tools, event pages, and other robust online planning and organization tools.
Honeymoon Wishes, which has been crafting honeymoon wishes for two decades, offers couples more than 70 international countries – including hundreds of cities from which to choose.
After selecting a destination, friends and family can help fund outdoor excursions, romantic get-away packages, hotel rooms, local cultural attractions, and more.
Honeymoon Registry, hosted by myregistry.com, is ranked among the best registry sites that help couples afford the honeymoon of their dreams.
The power of MyRegistry comes from its leading and innovative technology, which offers scalable and flexible gift-giving and charitable solutions.
While often used for a honeymoon, the myregistry.com site offers universal gifts/registries to celebrate any holiday or occasion.
And for couples who want their registry linked to top retailers, Honeymoon Registry offers seamless partnerships with Amazon, Bloomingdales, Crate & Barrel, and more.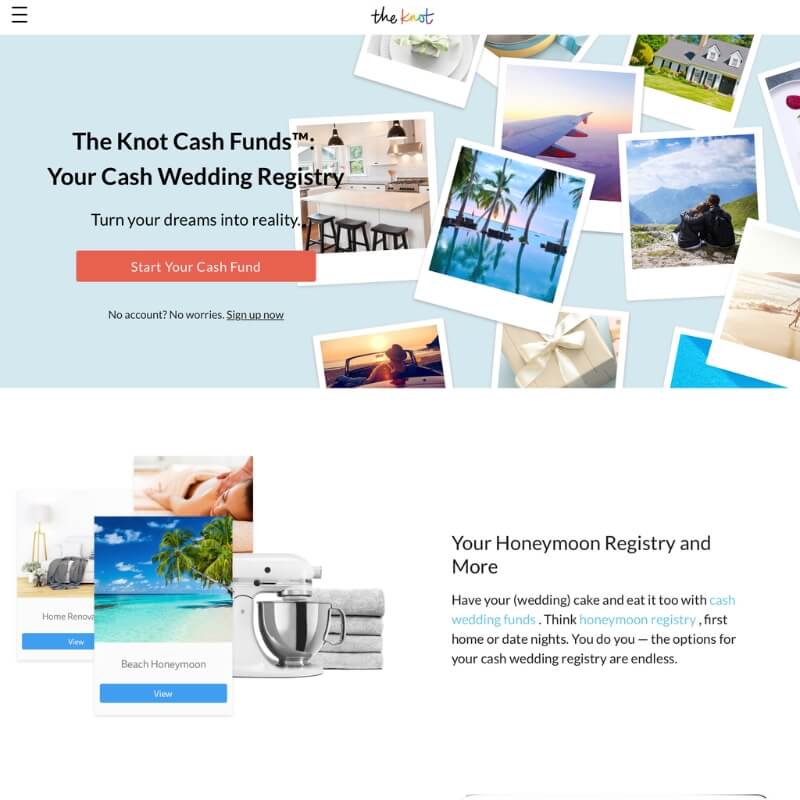 The Knot Cash Funds offers couples planning, inspiration, and ideas for their wedding and honeymoon – using an all-in-one online registry website.
The couple's desires/end objectives can include cash funds, a selection of classic wedding gifts, or any non-traditional item a couple may want help to buy or experience.
Couples can create their own fund or customize a pre-existing Knot Cash Funds registry.
What is a honeymoon fund registry?
A honeymoon fund registry is a website where you can make a wish list for your honeymoon. Your friends and family can give money to help you have the best trip ever. It's like a gift registry, but for your honeymoon!
You can add travel experiences, activities, and more to your list so that everyone has the opportunity to contribute. With a honeymoon fund registry, you can make sure that your dream trip is within reach!
Plus, it's fun for everyone involved—your friends and family get to be part of planning something special for you.
How do I choose the best honeymoon fund website?
To pick the honeymoon fund website, look for one that is easy to use, has good customer reviews, and low fees.
You should also think about what features are important to you, like customizing your page or sending thank-you notes. Above all, pick something that fits within your budget.
Once you've made your decision, set up a registry so that everyone knows where you plan to go on your honeymoon and how they can contribute.
Are these registries safe and secure?
Yes, most honeymoon fund registries use strong security methods to protect your information and money. But always check if the website has a secure connection (look for a lock icon in the address bar) and read their privacy policy.
It's also important to make sure the registry is legitimate, and you can do this by checking customer reviews or asking family members who have used one before.
Do I need to pay any fees to use a honeymoon fund website?
Some registries charge fees for using their service. These fees might be for setting up your account, processing payments, or withdrawing money. It's important to check the fees before you sign up with a registry.
Bottom Line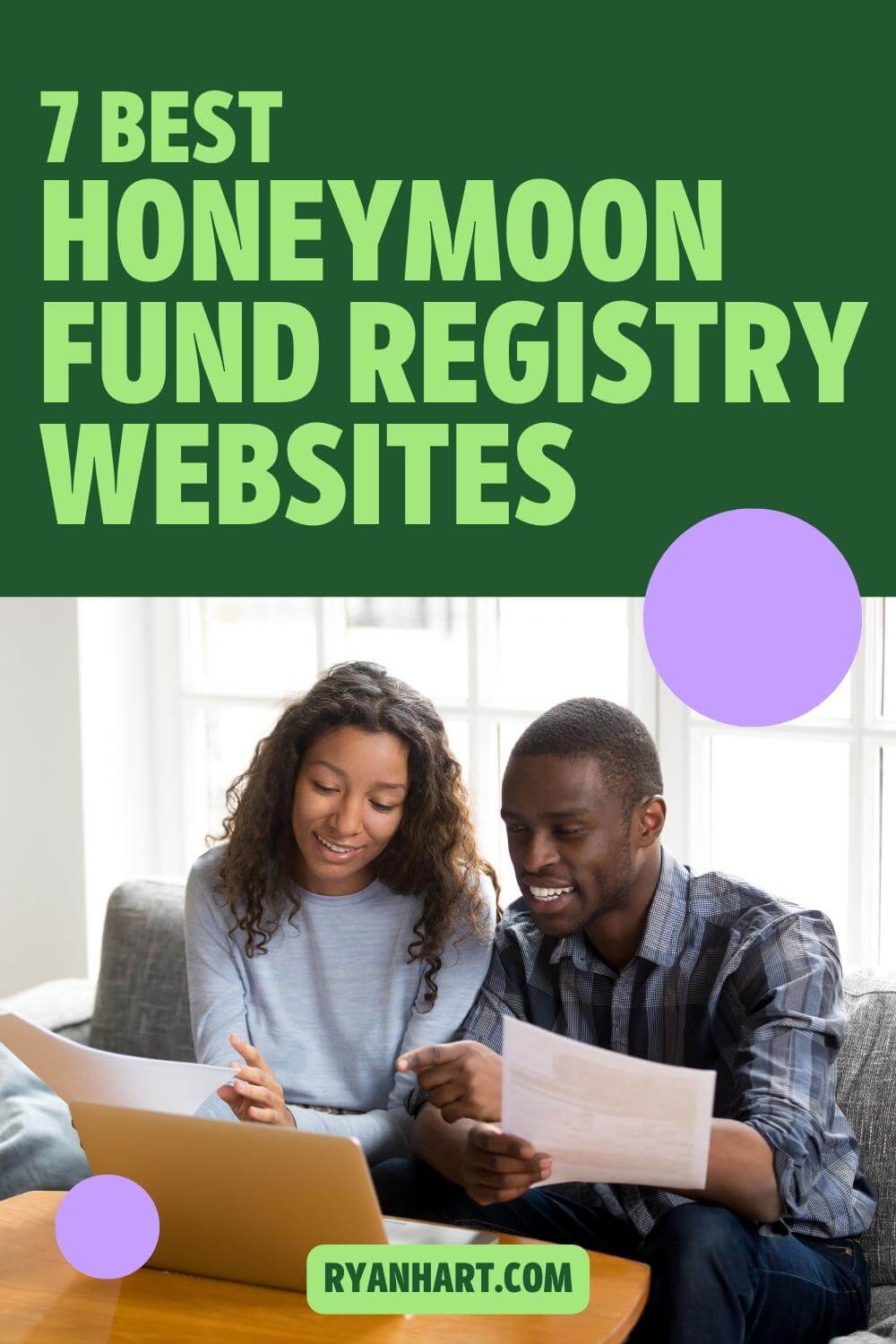 Finding the best honeymoon fund registry website can make a big difference in planning your dream honeymoon. With so many options out there, it's important to choose the one that fits your needs and preferences.
Remember to look for a registry that is easy to use, has good customer reviews, and offers the features you want, like customizing your page or sending thank-you notes.
Don't forget to check the fees before signing up, as some registries charge for their services. Once you've picked the perfect registry, have fun adding your personal touch with photos, stories, and details about your upcoming trip.
Share your registry with friends and family, and watch as they help make your honeymoon dreams come true. With the right honeymoon fund registry, you'll be able to create lasting memories on your first adventure as a married couple.
So take your time, do your research, and get ready to embark on the romantic getaway of a lifetime!