The right gifts can help newlywed couples celebrate an exciting new stage of their lives. Since the couple has likely already been gifted the items on their registry, you may have to think outside the box to find the right present.
Whether you're looking for creative wedding gift ideas or want to impress both halves of the couple, these ten gift ideas will surely be a hit.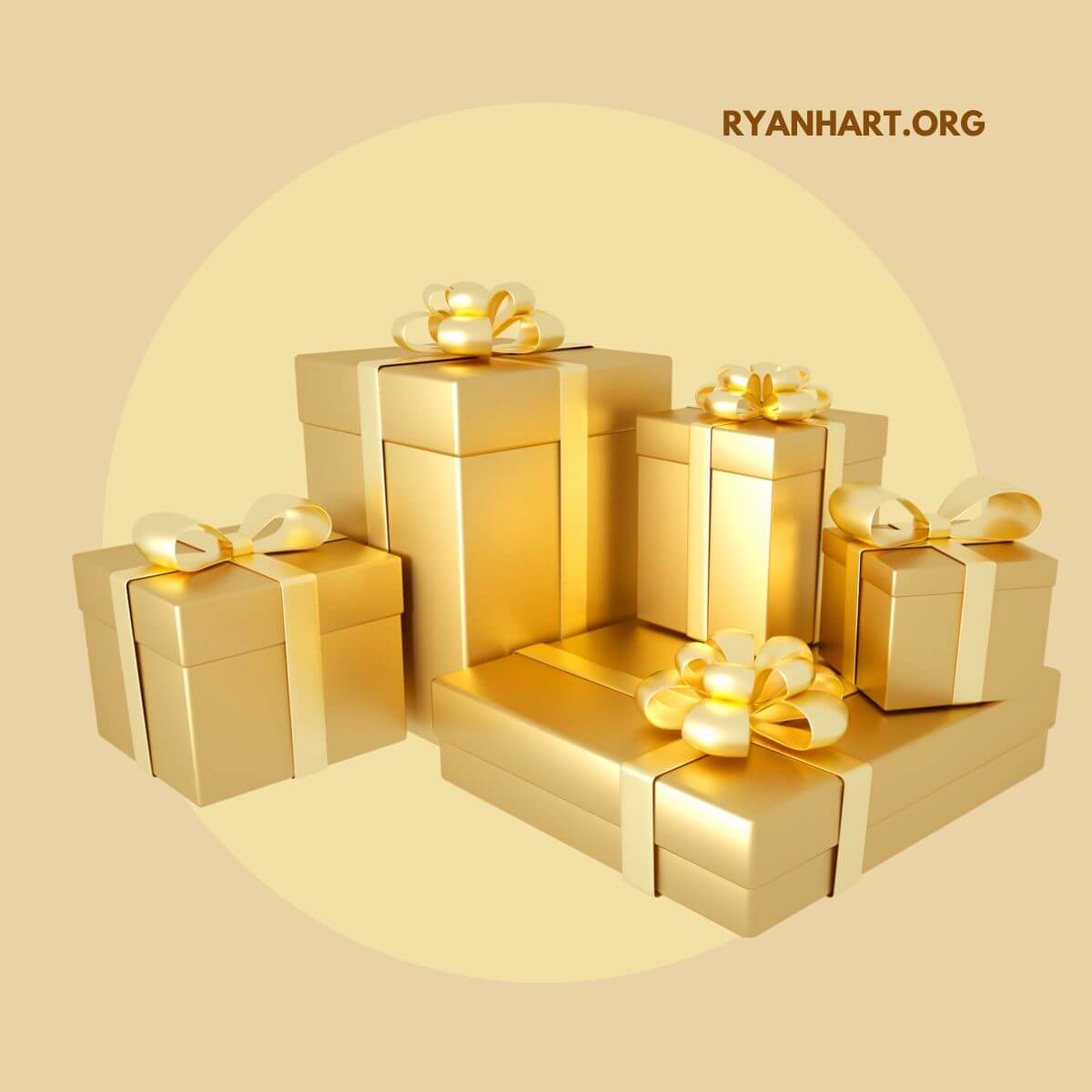 What are the Best Newlywed Gifts?
The best gifts for newlyweds are items the couple can use and enjoy together! If you're looking for a gift for a new couple, these suggestions should get you off to the right start.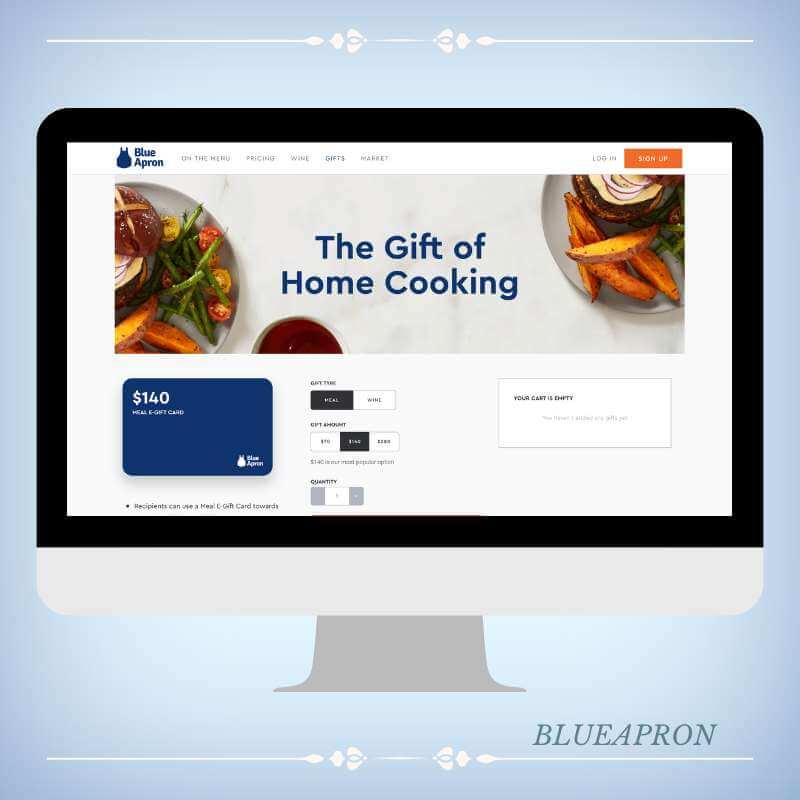 Making meals can be a hassle, especially for couples with limited experience in the kitchen. Thankfully, Blue Apron makes it easy to prepare great-tasting meals at home! The company makes cooking easy by sending customers recipes and fresh ingredients.
With a Blue Apron gift card, couples can choose the subscription meal plan that's right for them. From the standard meal plan to meals designed to promote wellness, Blue Apron makes it easy for people to make food they'll love eating.
Not every couple is comfortable in the kitchen, but with a Blue Apron gift card, couples can spend less on takeout and more on the things they love!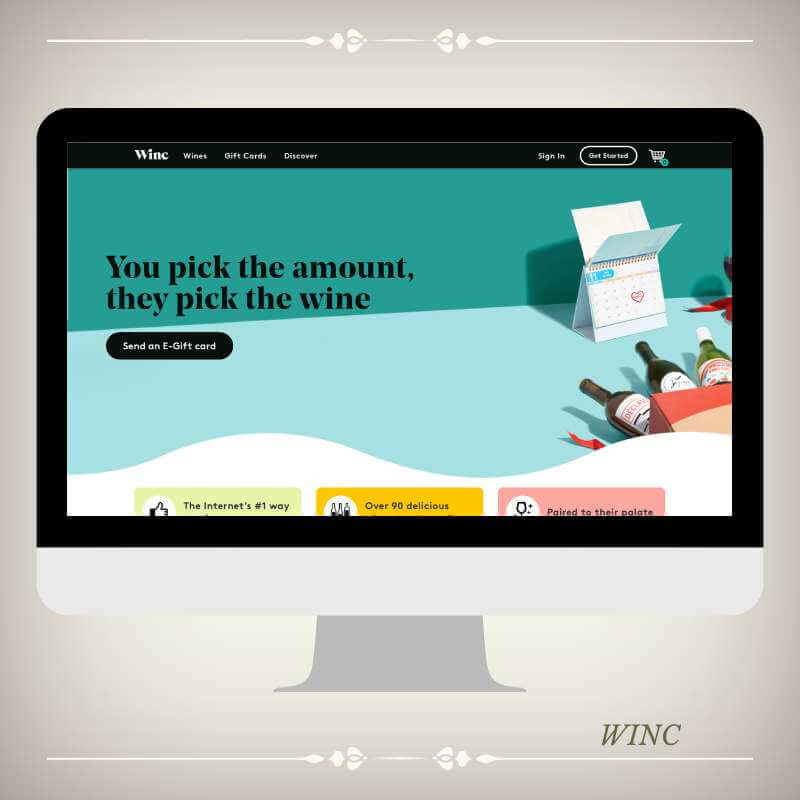 Finding new wines can be tricky, but Winc makes it easy to discover wines you love! This wine club sends subscribers curated wines matched to their palates and preferences. New subscribers are invited to take a palate profile quiz to receive wines they'll appreciate.
Winc offers a massive selection of wines, from reds to whites to sparkling! If you gift a couple a three-month subscription, they'll have the opportunity to taste all kinds of wines. They'll think of you every time they crack open a bottle and pour a glass!
If you're searching for a gift for wine lovers, a wine club subscription is a gift they'll be able to enjoy again and again!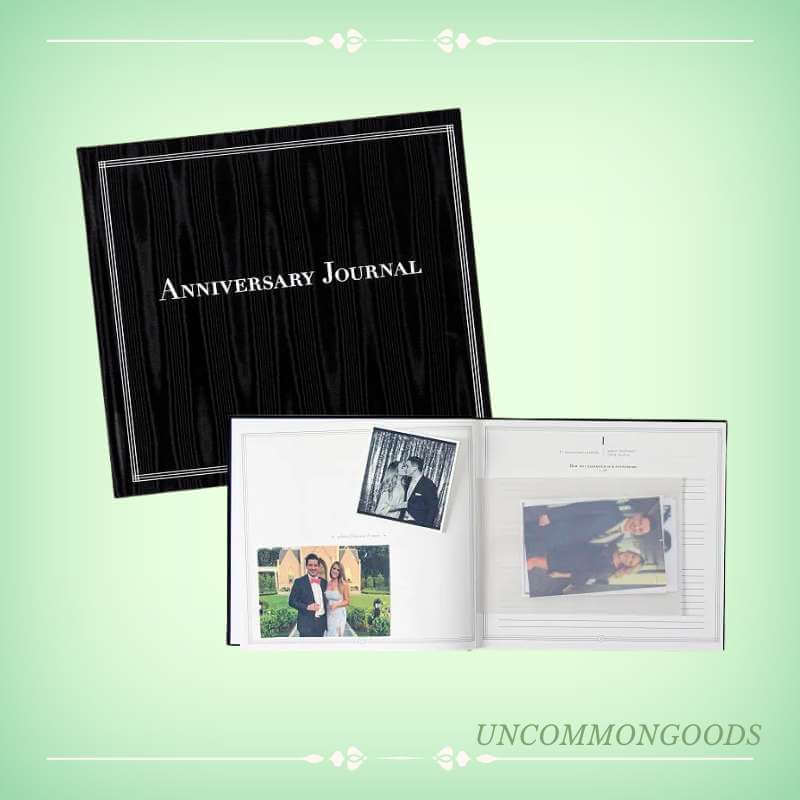 As the years go on, couples have opportunities to make all kinds of beautiful memories together. This bound anniversary journal is the perfect way to remember all the big moments. It lets couples commemorate their anniversaries, from the first to the sixtieth!
When it comes to sentimental gift ideas for newlyweds, a journal like this is the perfect option. With this beautiful hardbound journal, they'll be able to make sure that no moment is forgotten. It even offers four pages for each anniversary and envelopes to store mementos!
Couples that enjoy taking photos will love displaying them in this high-quality journal!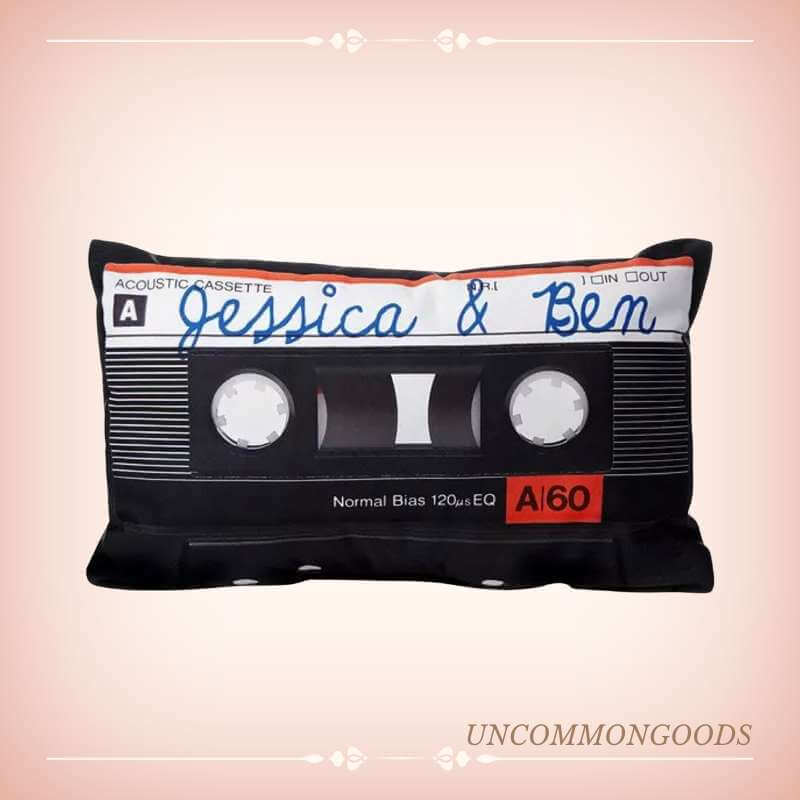 Remember the feeling of listening to a mixtape made just for you? You can recreate that magic by gifting newlyweds this retro-inspired pillow! The pillow is machine washable and can be used indoors and outdoors.
What makes this pillow special is that it's made to be personalized! You can have the couple's names added to this pillow, and the back of the pillow can also be customized! It's a fun and playful way to honor their relationship.
If you're looking for unique and thoughtful gifts for newlyweds, you can't go wrong with a one-of-a-kind personalized item!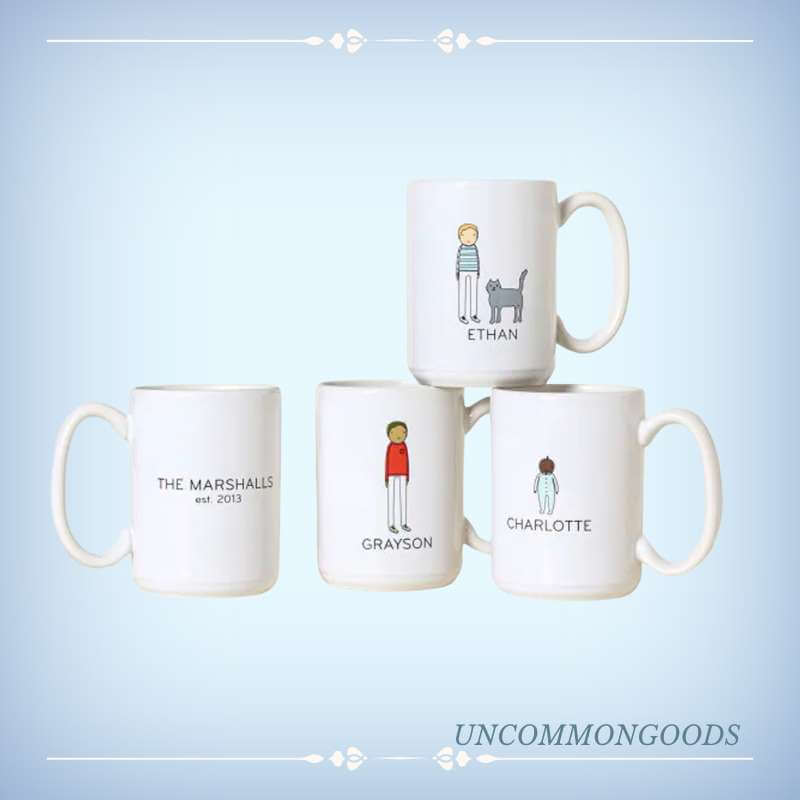 Mugs are a practical gift, but they can also be fun! These personalized mugs can be customized with adorable artwork and the names of each half of the couple. You can choose every last detail, from the hair color, skin tone, and clothing they wear!
These mugs are absolutely adorable, but they're also well-made! They're dishwasher-safe and can even be used in the microwave. This is a thoughtful gift that can be enjoyed over and over again.
While these mugs make a great present on their own, you can also pair them with gourmet coffee or tea to make the gift feel even more special!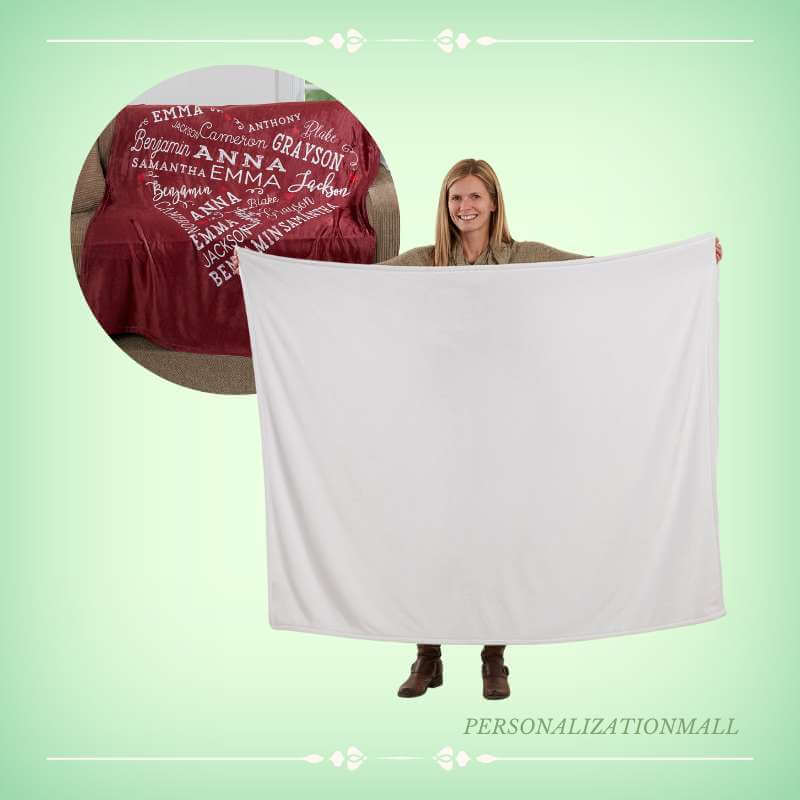 There's nothing quite like the feeling of curling up under a blanket with someone you love! You can make those moments feel even more special with this personalized blanket. It comes in various colors and can be personalized with the names you choose!
There are plenty of fonts to choose from, so you can ensure the finished blanket looks absolutely perfect. Since the blanket measures 50" x 60", it has more than enough room for two.
A blanket like this would be a great gift for homebodies who want an excuse to stay in on date night.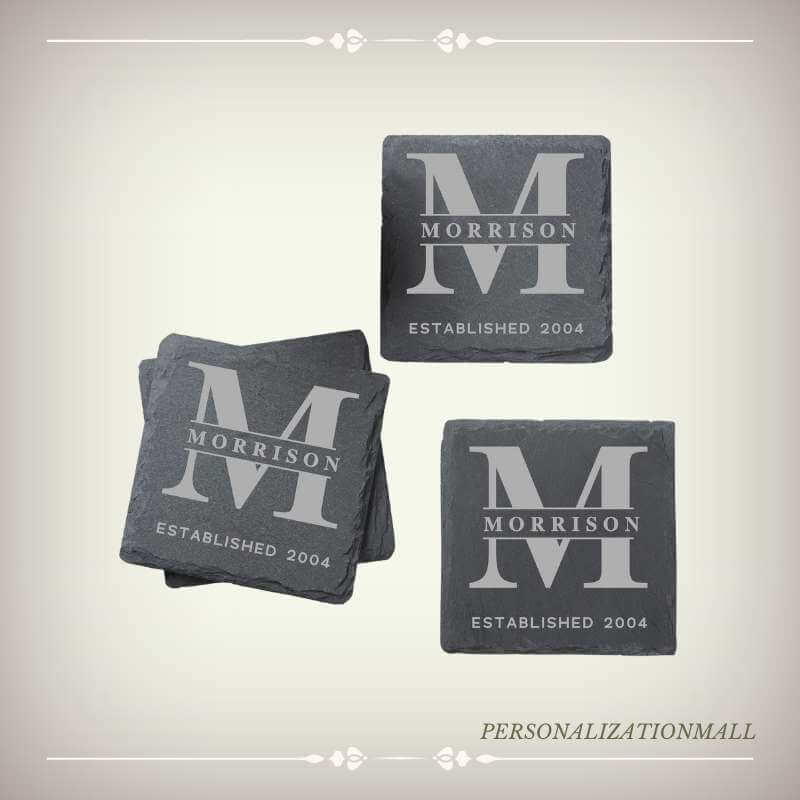 Coasters are essential for protecting furniture, but unfortunately, they're an item that many couples forget to include on their registry. You can come to the rescue with this set of engraved slate coasters! The coasters can be custom engraved with initials, names, and a special message.
While the personalization options are terrific, that's not the only thing that makes these coasters feel special. The coasters are made from 100% natural slate and have protective foam pads on the bottom. When you finish your beverage, the coasters can easily be wiped clean.
If you're looking for affordable gifts for a newlywed couple that will be used and appreciated, take a look at these coasters!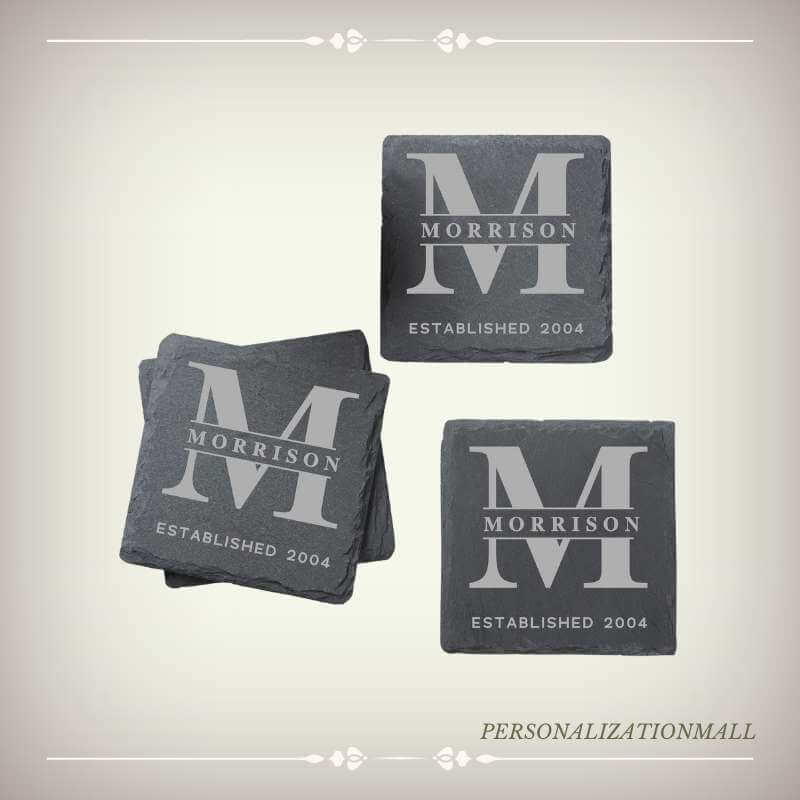 Many couples are gifted wine glasses, but how many have glasses for beer? These personalized pilsner glasses can be customized with a name and an initial. If you buy two sets, each half of the couple can have their own glasses!
These glasses have a thick bottom and can hold up to 23 oz. of beer. They're high-quality glasses that are well-suited to any type of beer. Each glass is individually packaged in an attractive gift box.
Beer drinkers will want to use these glasses whenever they enjoy their favorite brew!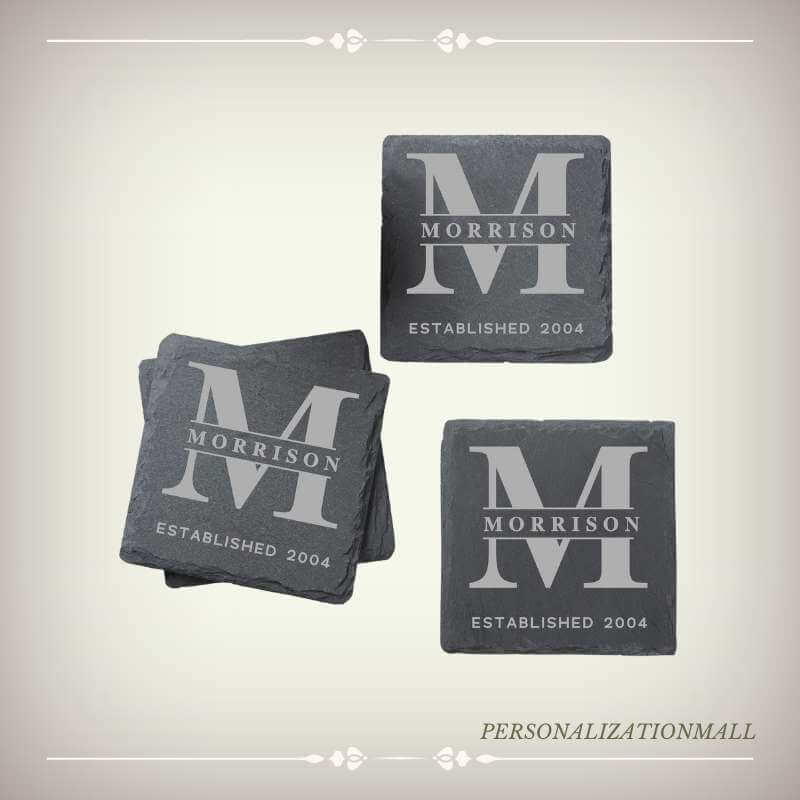 Dates are an excellent way for couples to keep the spark alive. However, coming up with fun date ideas can be tricky, especially when couples have been together for a long time, but these boxes make it easy to plan exciting dates!
Each box includes everything couples need for a fantastic date. The boxes come with instructions and provide a playlist for the evening! These boxes encourage couples to try something new, from road trip dates to paint nights.
Date boxes can bring couples together and keep them from getting stuck in a rut!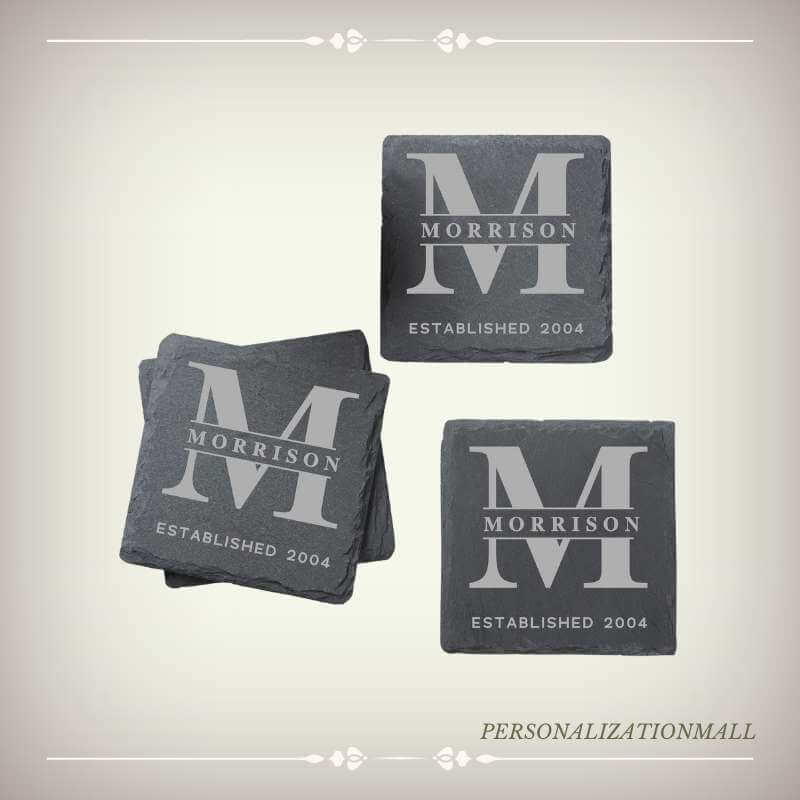 Ensure the newlyweds you're shopping for have everything they need to celebrate! Treat them to this charming gift box that is filled to the brim with honeymoon essentials. The package includes his and her glasses, luggage tags, and more.
Everything is packaged in a beautiful gift box, and the set even comes with a greeting card. Inside the box is a romantic poem. With a gift like this, couples will have everything they need for a fantastic honeymoon.
If you're shopping for a couple with big honeymoon plans, consider giving them this box before they leave!
Bottom Line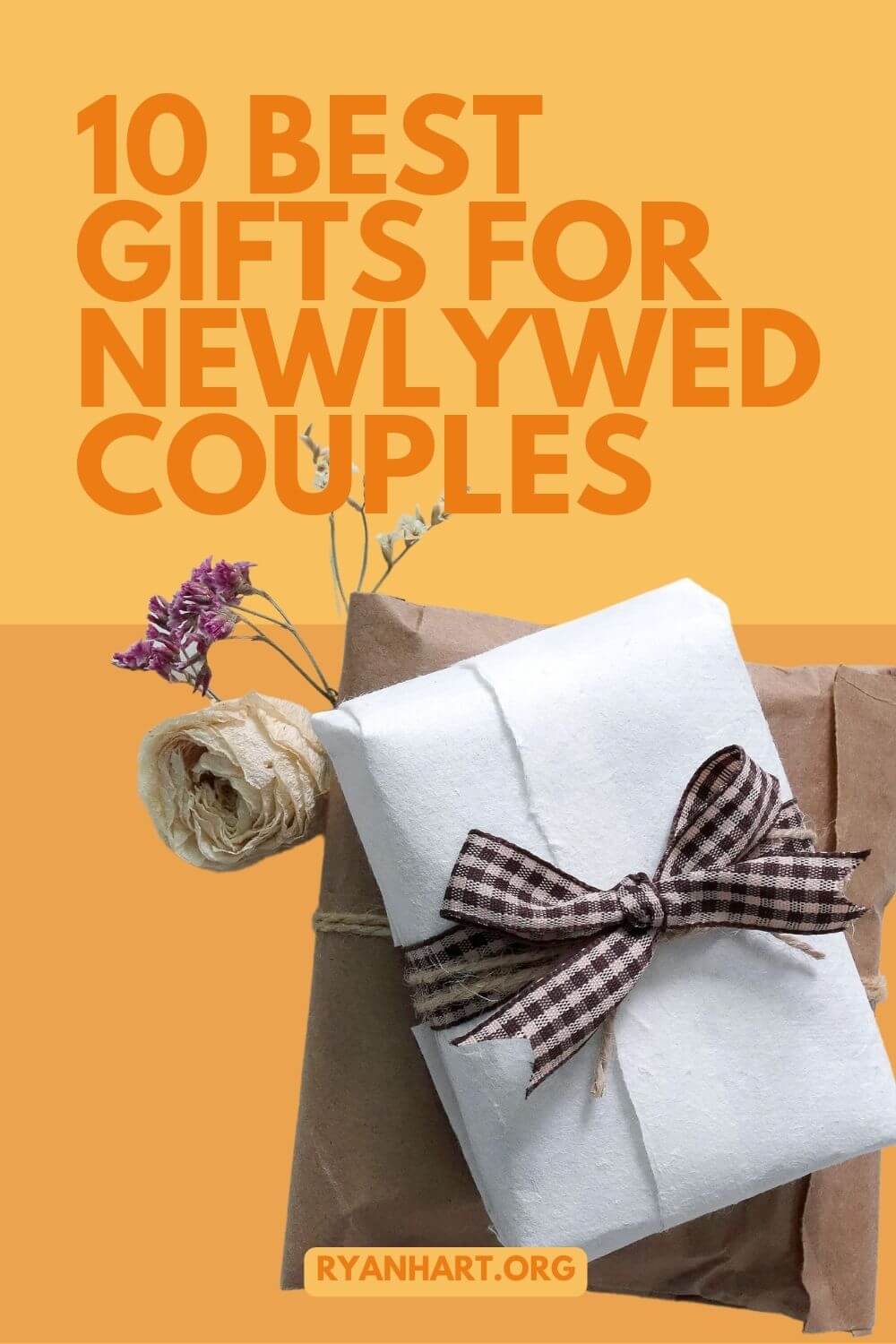 Buying a thoughtful gift for a newlywed couple after their wedding is a wonderful way to show them how much you care.
Whether you choose something practical, sentimental, or a little bit of both, the key is to make sure it's something they'll truly appreciate and cherish for years to come.
And with so many unique and personalized options out there these days, there's no excuse not to get creative! So go ahead buy one of these suggested gift ideas and watch as your newlywed friends light up with joy and gratitude.