Did you know that Hawaii hosts roughly 20,000 destination weddings every year? The lush islands are the perfect place to celebrate your happy day in a tropical paradise.
Many venues here can fit hundreds of guests, but they don't have to! If you love the idea of a small wedding or elopement, these venues can be perfect for an intimate celebration.
In fact, the islands offer so much beauty, it can be hard to choose the perfect spot. If you're wondering where to begin, check out our top recommendations here.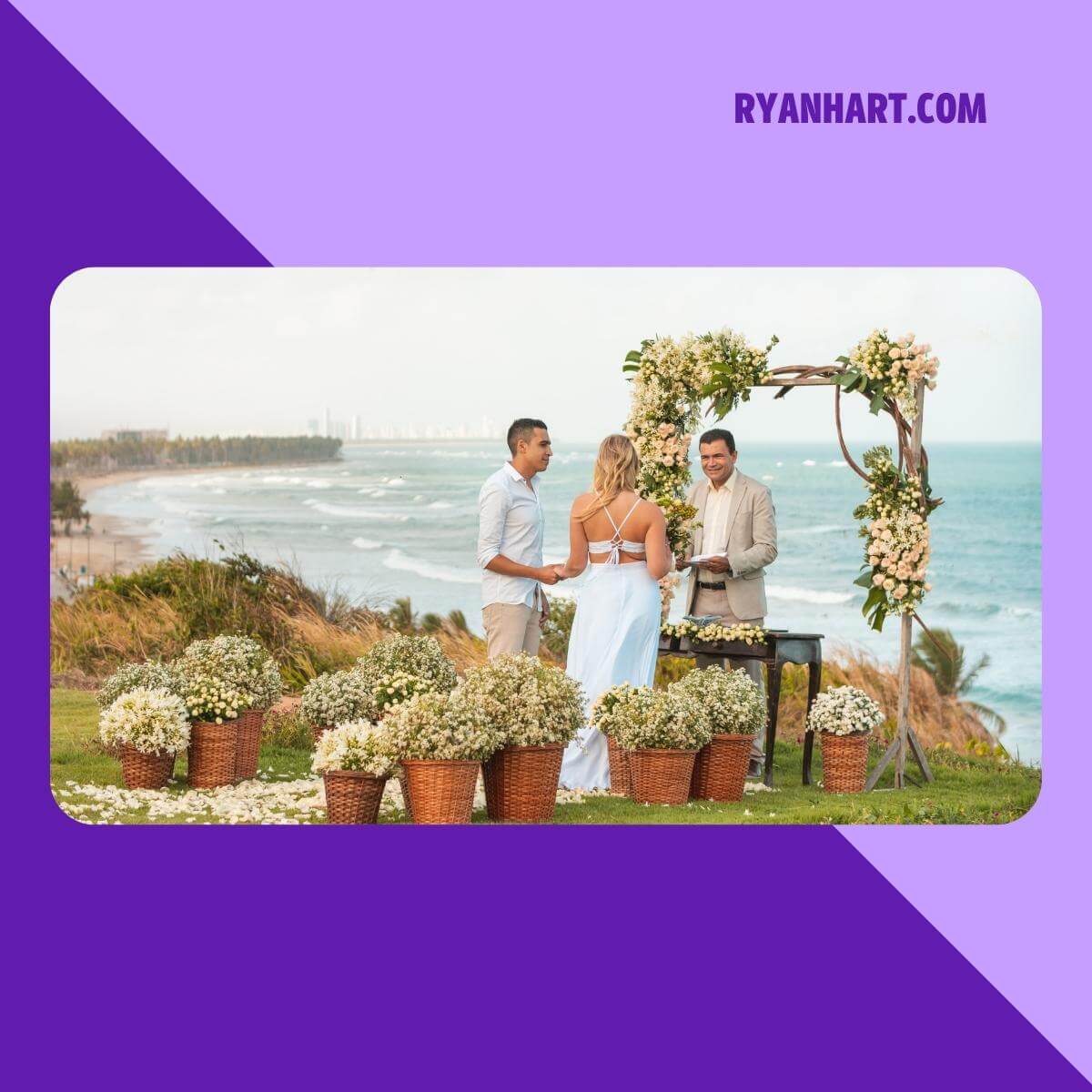 Where Can You Elope in Hawaii?
Hawaii has no shortage of wedding venues. However, many of these are geared toward larger weddings, including some with space for nearly 1,000 guests!
Some of the hotels and resorts offer smaller wedding packages or elopement packages. This makes it possible for you to have a low-key, beautiful, and meaningful wedding, even if the guest list is nonexistent.
Read on to learn about all the best places to elope in Hawaii.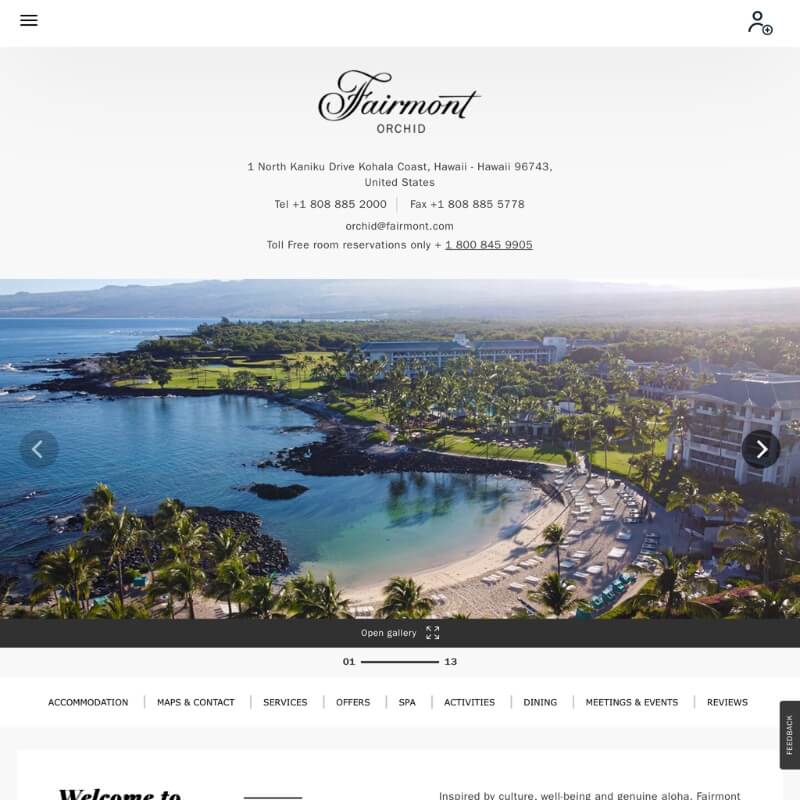 Fairmont Orchid is located on the stunning Kohala Coast. This luxury hotel offers a variety of wedding packages, including the elopement package.
It proves that you can have a meaningful and beautiful wedding ceremony — even if it is just for the two of you! The hotel staff has everything you need for a stunning beachside wedding, which includes rose petal decorations and an exchange of leis.
You can even request a special sunset ceremony for a truly breathtaking backdrop during your vows.
Grand Wailea is a luxury beachside resort that will transport you to a new world. This hotel lies on the coastline against a backdrop of tropical forest.
Here, you and your spouse-to-be can exchange your vows in one of many beautiful venues, from the seaside chapel to the beach, the gardens overlooking a saltwater lagoon, or the wild bluffs above the Pacific Ocean.
The resort staff is on hand to make your wedding run smoothly, even if it is just the two of you!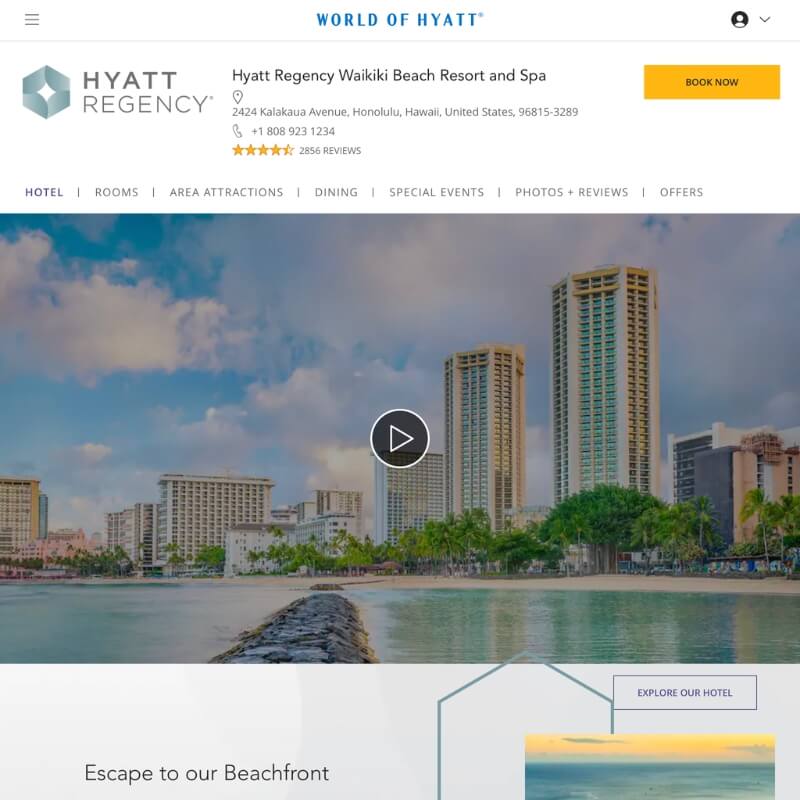 Honolulu is undoubtedly one of the most popular spots in Hawaii for destination weddings. The Hyatt Regency Waikiki Beach Resort and Spa is the perfect location not just for a wedding but also for an elopement.
Though the resort offers spaces with room for up to 500 guests, you are also welcome to celebrate with just the two of you. There are a variety of venues, including the open-air terrace overlooking the water and the white sand beach itself.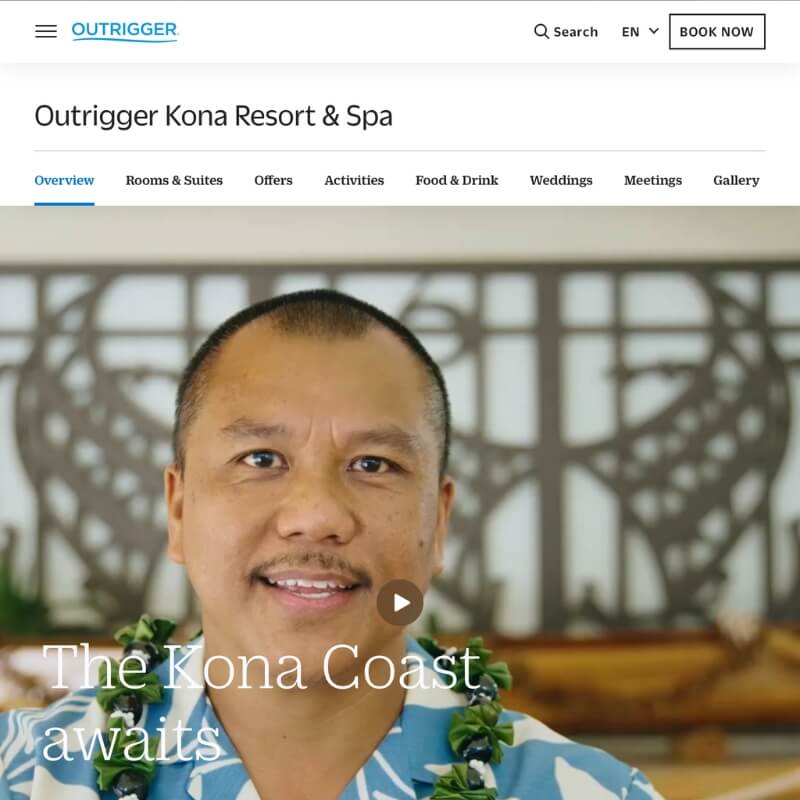 Outrigger Kona Resort Spa stands on the cliffs overlooking the Pacific Ocean, providing a beautiful backdrop for every activity during your stay.
This resort has a space for weddings of every type and size, from the intimate Bayside Chapel to the enormous Hawaii Lawn.
If you and your significant other want to exchange vows with just the two of you present — or with a few select guests — Keauhou Bay is ready to make it possible. The many outside venues include spots by the ocean, on the cliffs, or in the lush gardens.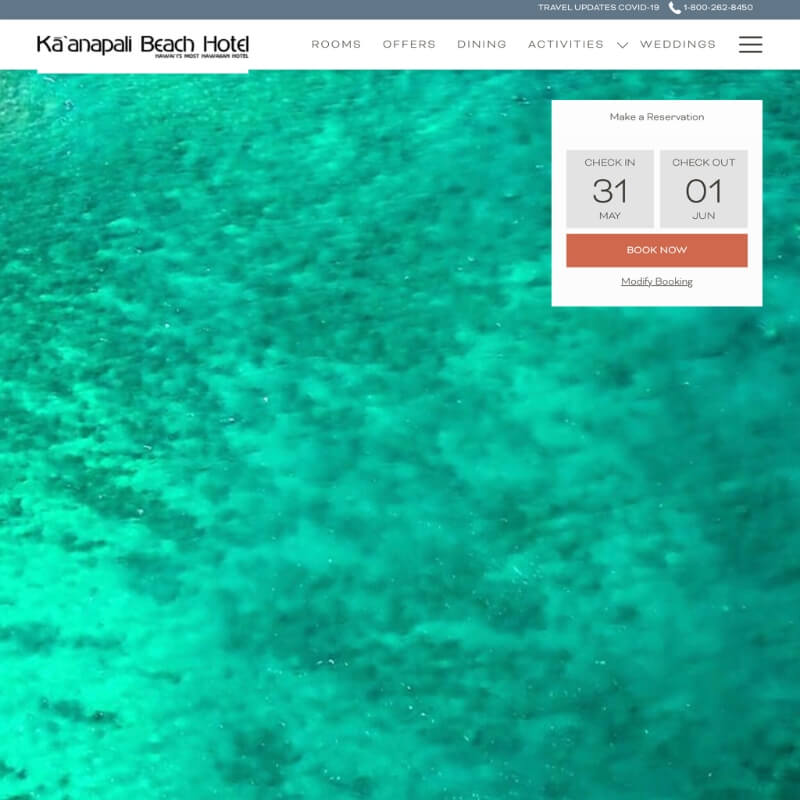 Kaanapali Beach Hotel is located in Lahaina on Maui. Here, you and your significant other can exchange your vows surrounded by the stunning sights of the Pacific Ocean and lush island greenery.
The hotel offers several packages for small weddings of up to 20 people, making it the perfect spot for a low-key celebration or elopement. There are multiple indoor and outdoor venues, including the gardens and two lawns, one of which overlooks the black rock cliffs and white sand beach.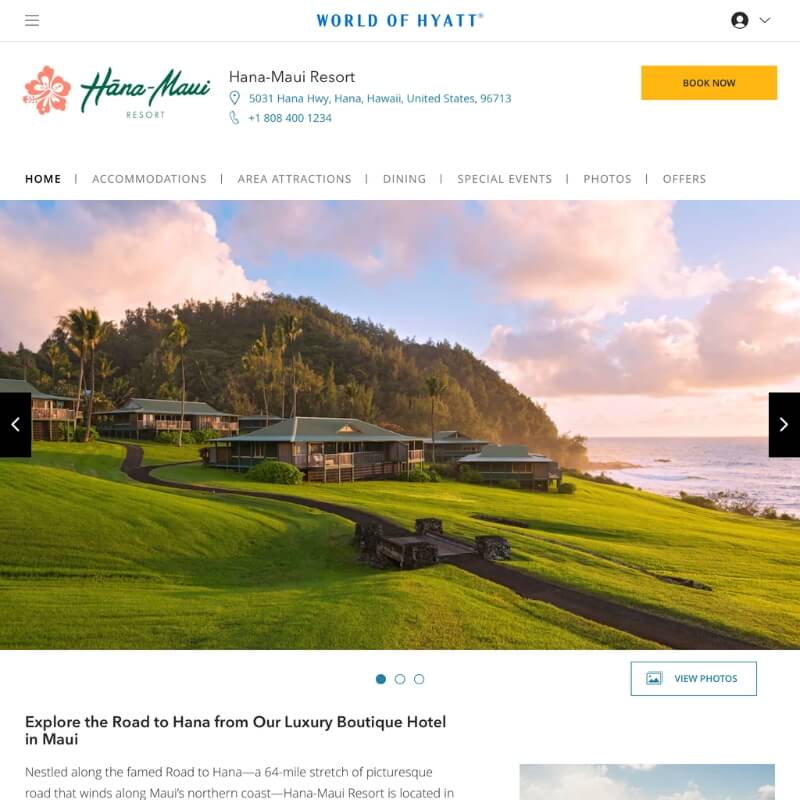 Maui is the most popular island for tourists to visit, and it is also home to some stunning resorts. One of these is the Hana Maui Resort. Set on a cliff face overlooking the island's eastern coast, this resort is truly special because it is off the beaten path.
You can celebrate your wedding day in your personal paradise, far from the loud crowds. Choose from one of the beautiful indoor or outdoor venues, including the lanai, the beach, or the coastal bluffs.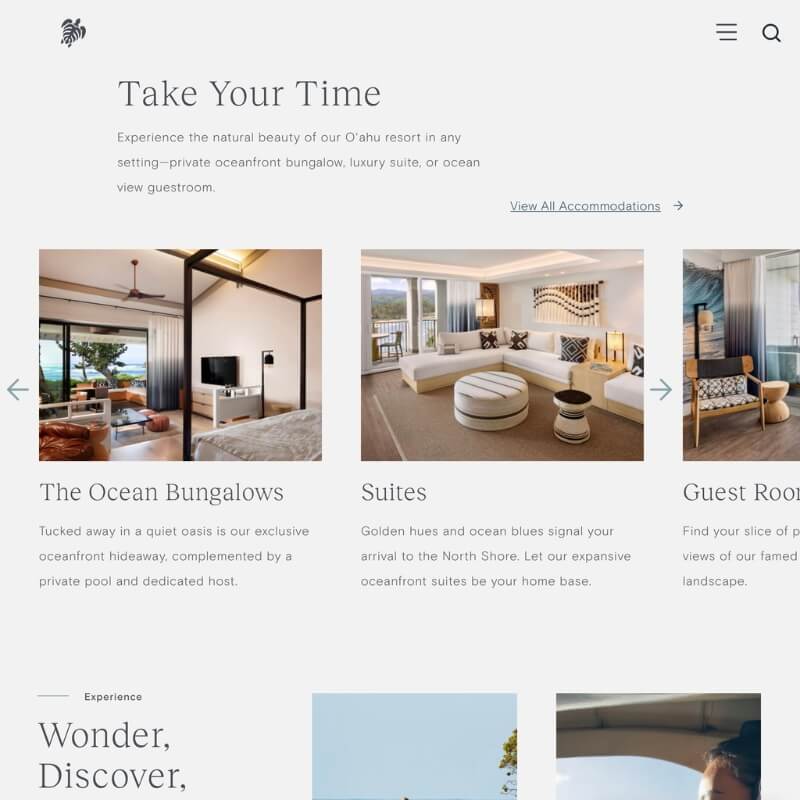 Turtle Bay Resort is known far and wide on Oahu. This luxury resort is the perfect place to celebrate a wedding of any size, from large to just the two of you.
Turtle Bay offers a variety of wedding packages, including several made just for elopements. These include an official wedding celebrant, access to resort dining for the evening, and a personal musician for your ceremony.
These packages also include a three-night stay at the resort, paving the way for a perfect honeymoon.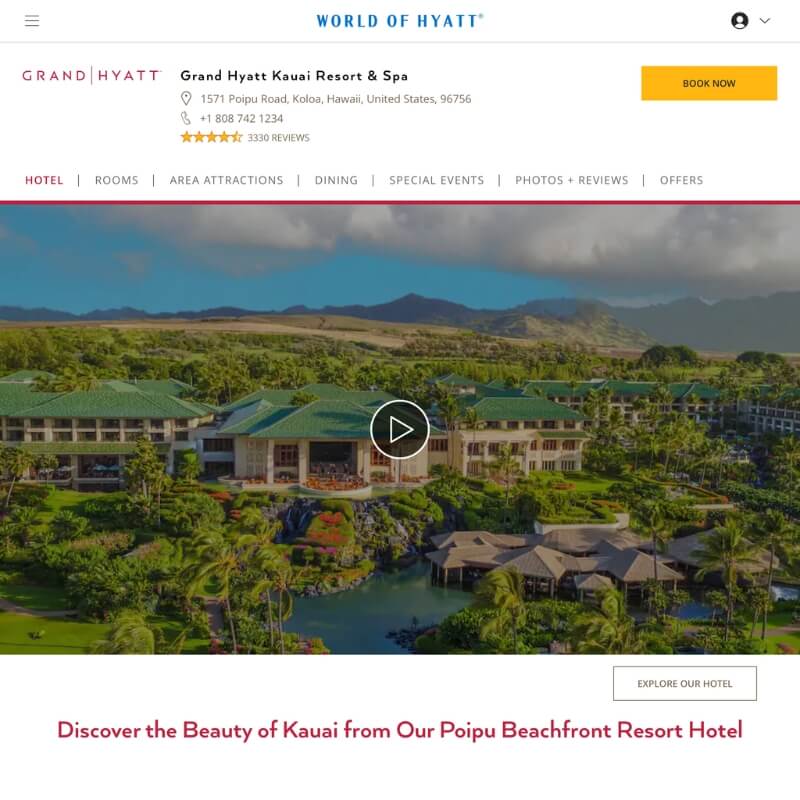 The Grand Hyatt Kauai Resort Spa sits on the edge of Poipu Beach in Koloa. Surrounded by verdant gardens, white sand beaches, and the sparkling ocean, this beautiful resort has beauty on every side.
The Grand Hyatt offers a wedding team ready to help plan for any type of day you envision. The "Just You & Me" package lets you say your "I dos" in the oceanside gardens and includes access to a private photographer.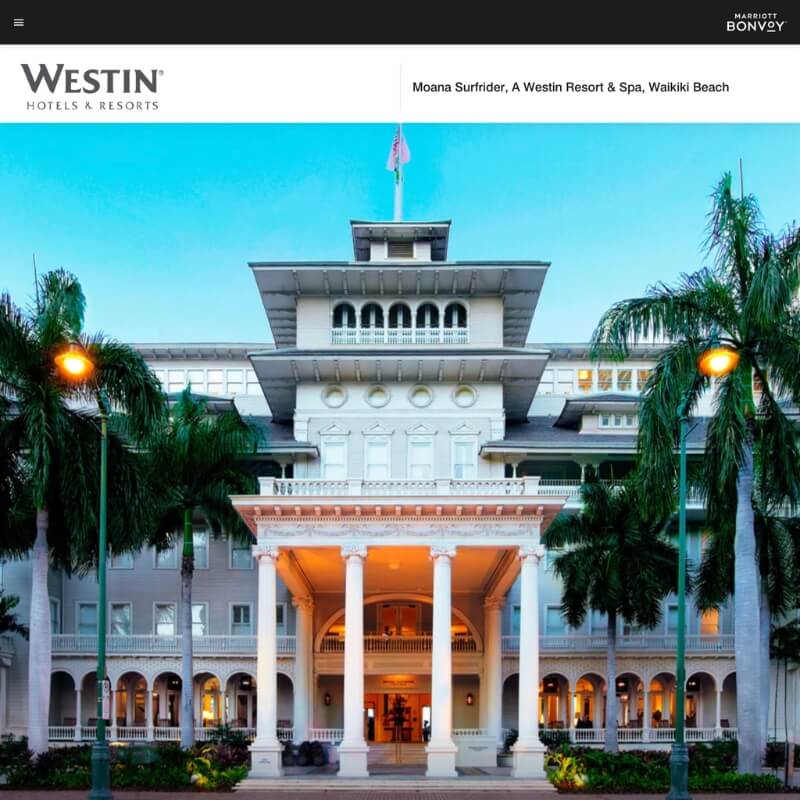 The Moana Surfrideron Waikiki Beach has been standing since 1901. Today, this historic building is one of Honolulu's most luxurious resorts and wedding destinations.
In fact, weddings have been held here since its very first year! The Moana Surfrider has a wide variety of ceremony venues available for weddings of any size.
If you want to exchange your vows with just yourself and your fiance present, the rooftop terrace offers a beautiful, private place to celebrate your elopement.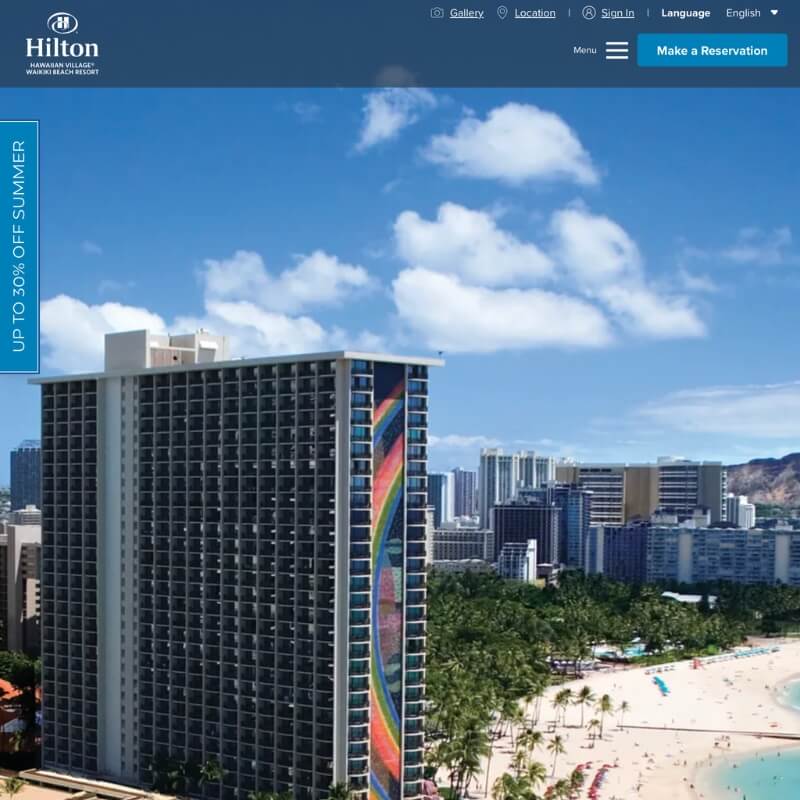 Among Honolulu's many excellent resorts, the Hilton Hawaiian Village stands out from the crowd. This charming resort is a haven of lush greenery, airy rooms, tropical flowers, and the nearby ocean.
The wedding planning team will help you set out exactly what you want for your big day — even if it's just a celebration for the two of you. Ceremony venues include the colorful seaside chapel or the intimate gazebo, setting a beautiful backdrop for exchanging your vows.
Frequently Asked Questions
What are some popular places to elope in Hawaii?
Popular places to elope in Hawaii include beautiful beaches, lush gardens, and stunning waterfalls. Some top spots are Waikiki Beach, Maui's Makena Cove, and Kauai's Na Pali Coast.
With so many incredible locations, it's no wonder Hawaii is a popular destination for elopements. Choosing the perfect place to exchange vows and commit to one another is an important part of any elopement. You'll want to select a spot that both of you will remember forever!
Do we need a marriage license for our Hawaii elopement?
Yes, you'll need a marriage license to make your Hawaii elopement legal. You can apply online before your trip, and then pick up the license in person when you arrive in Hawaii.
You'll also need to bring an ID and proof of residency in the state where you're getting married. Make sure to bring all the required documents, as they are needed for the license to be valid.
Be aware that there is a three-day waiting period before the ceremony can take place once your license is issued.
Are there any local traditions we can include in our Hawaii elopement?
Yes, incorporating Hawaiian traditions like a lei exchange, hula dancing, or a traditional Hawaiian blessing can add a unique and meaningful touch to your elopement ceremony.
We suggest that you discuss these ideas with your officiant to make sure they are comfortable performing these ceremonial acts.
Also, keep in mind that if you plan to incorporate Hawaiian traditions into your ceremony, it is important to learn and understand the cultural significance of each tradition.
What should we wear for our Hawaii elopement?
Choose lightweight, breathable clothing for your Hawaii elopement, as the weather can be warm and humid. Consider a light, flowing dress for the bride and a linen suit or light-colored shirt and pants for the groom.
Make sure to pack plenty of sunscreen, hats and sunglasses to protect yourself from the sun. Don't forget comfortable sandals or other footwear for walking on the beach.
Bottom Line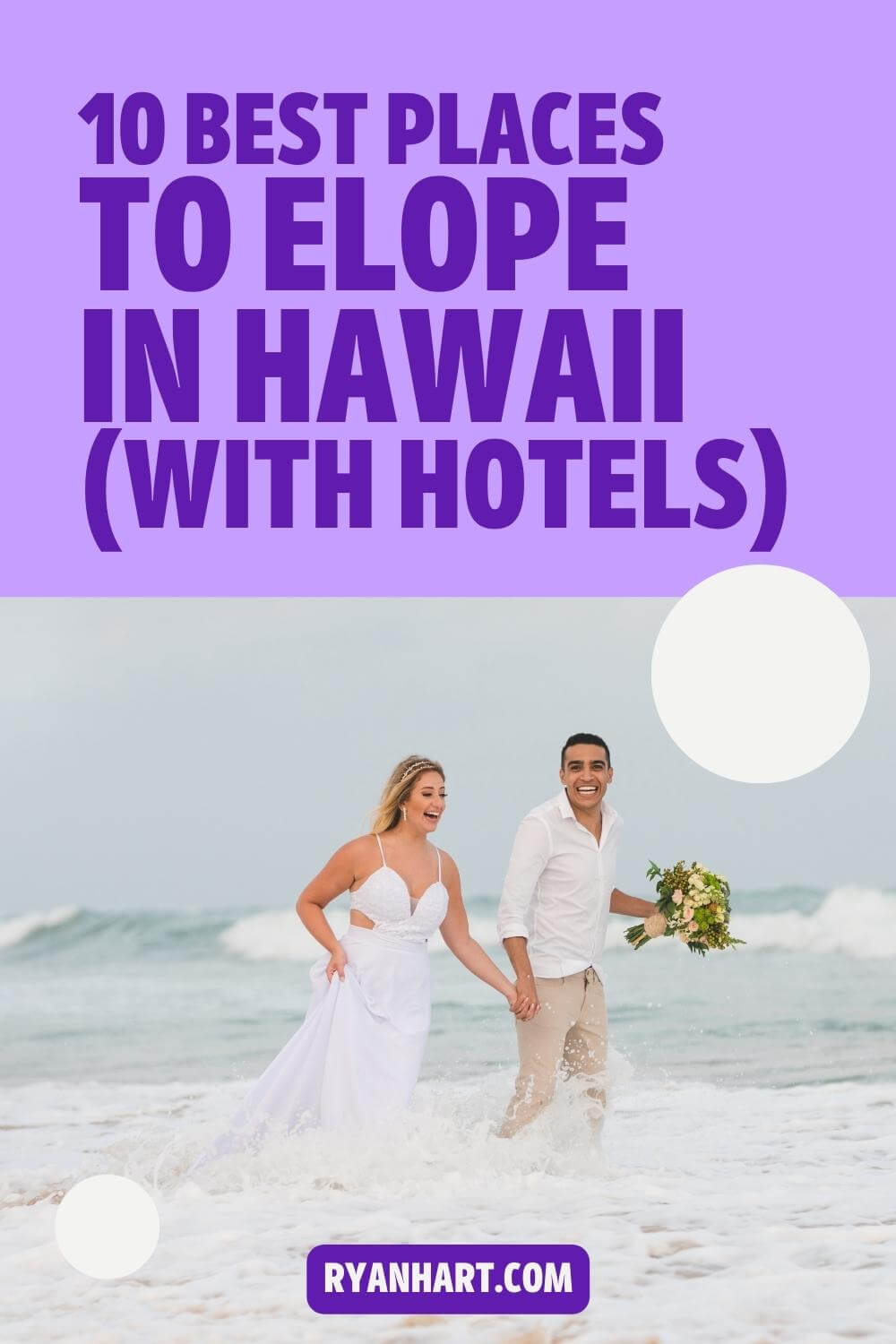 As we wrap up our exploration of Hawaii elopement ideas, it's clear that this tropical paradise offers a wealth of options for couples seeking a unique and intimate wedding experience.
From the soft sands of Waikiki Beach to the dramatic cliffs of the Na Pali Coast, there's a perfect location for every couple's dream elopement.
When planning your Hawaiian wedding ceremony, remember to consider factors like weather, local customs, and accommodations for your guests. With careful planning and a spirit of adventure, your Hawaii elopement will be a once-in-a-lifetime experience that you and your partner will cherish forever.
So pack your bags, grab your loved one, and get ready to say "I do" in the enchanting islands of Hawaii.