If you want to sell your special Tiffany jewelry online, it can be hard to know who to trust. Lots of people might want to buy it, but who will give you the most money?
That's why we made a list of the best places to sell your Tiffany jewelry. These companies will give you fair offers, and make it easy to sell.
Keep reading to find the best buyer for your Tiffany jewelry.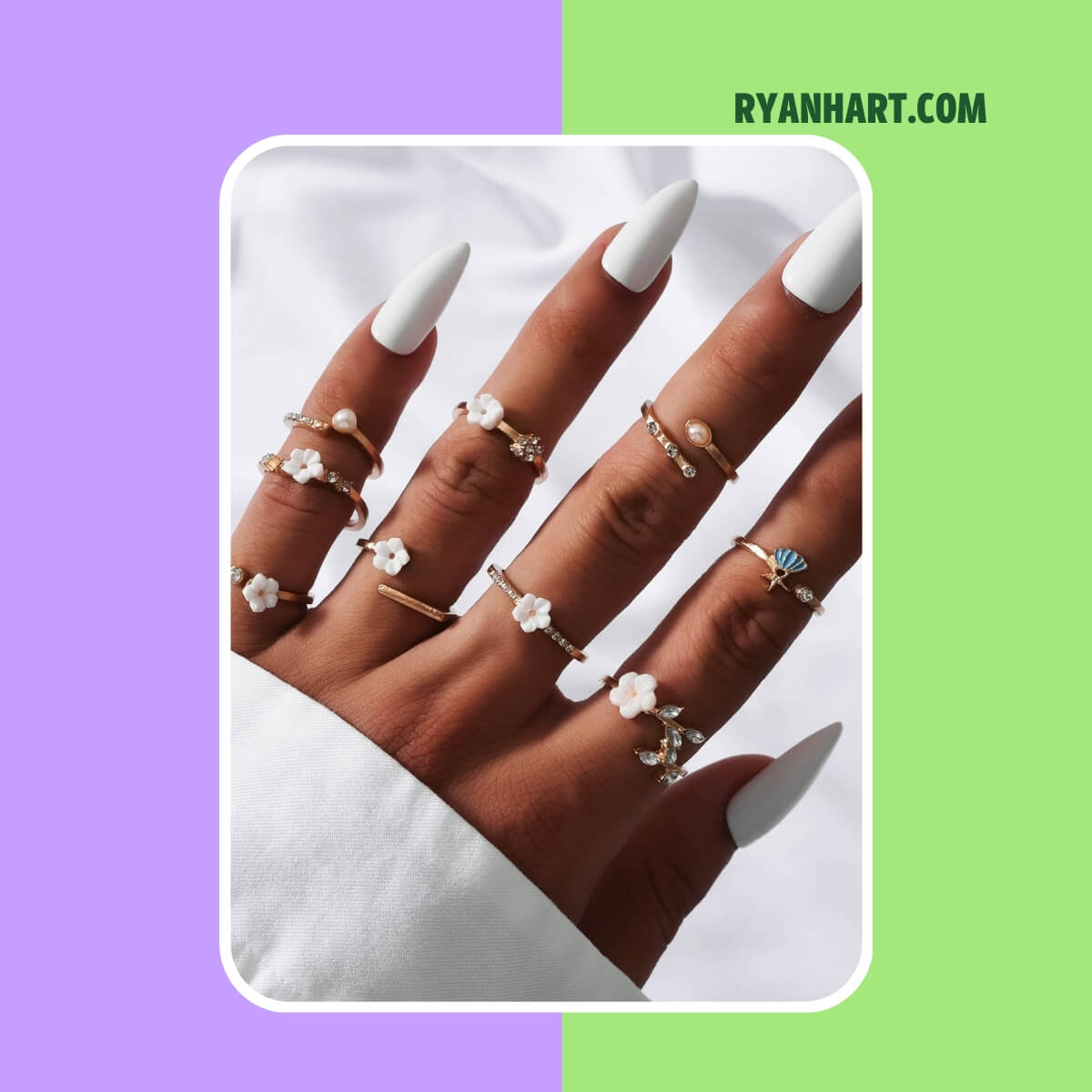 Where to sell Tiffany jewelry?
Here is a list of our favorite jewelry buyers that accept Tiffany jewelry: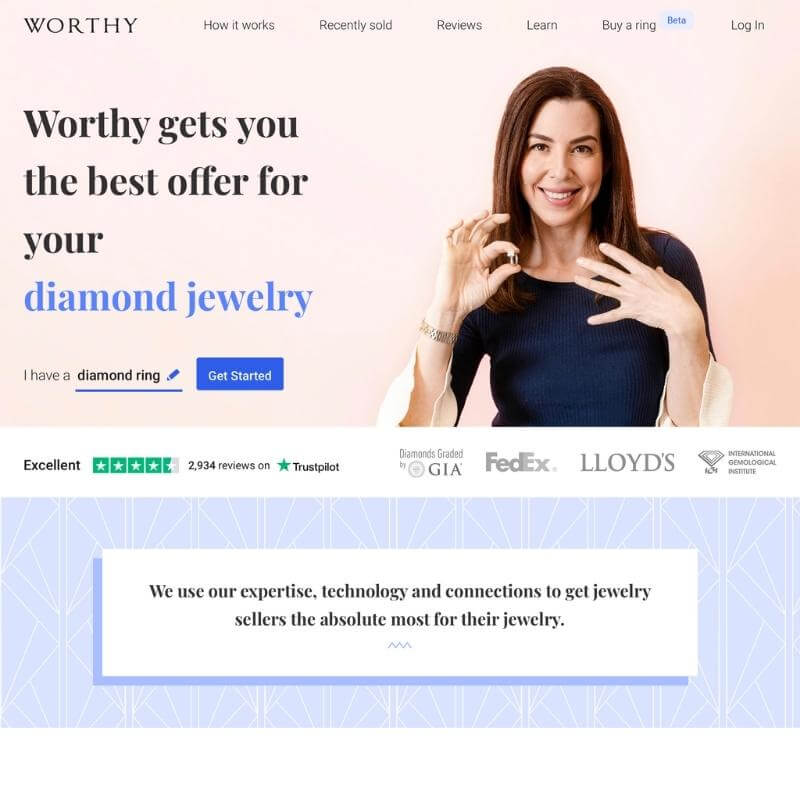 Worthy has a team of experts who know everything there is to know about Tiffany jewelry. They'll take care of each step of the selling process, from evaluating your piece to finding the perfect buyer for it.
Plus, selling with Worthy is super easy and convenient. All you have to do is fill out a quick form on their website and send in your item (they even provide free shipping!).
Then, they'll take care of everything else - including taking professional photos and writing up a detailed description.
But here's what sets Worthy apart: they use an auction system, meaning multiple buyers will bid on your item. This ensures that you get the highest possible price for your jewelry.
And don't worry if you aren't happy with any of the bids - if you decide not to sell at any point during the process, Worthy will return your item free of charge.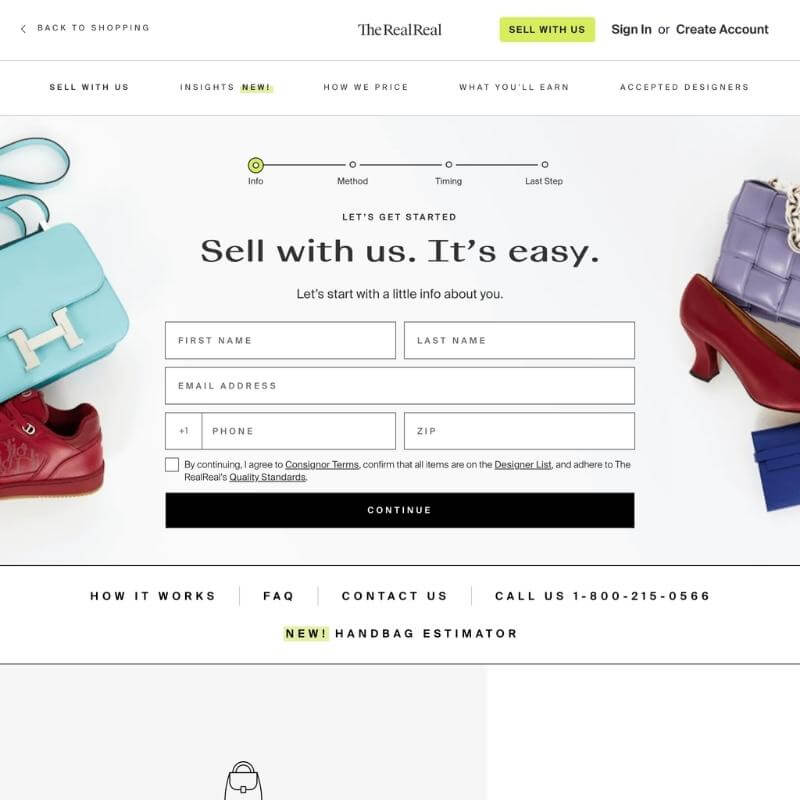 TheRealReal is a trusted website that specializes in luxury consignment. They have a team of experts who authenticate each item sold on their site, so buyers can be sure they are getting the real deal.
When it comes specifically to selling Tiffany jewelry, TheRealReal has an extensive knowledge of the brand's history and designs. This means they can accurately price your items and provide detailed descriptions to attract buyers who appreciate high-quality jewelry.
Another great thing about using TheRealReal is their white-glove service. This means that they handle everything from taking professional photos of your items to shipping them out once they are sold. You don't need to worry about anything!
Lastly, selling on The Real Real gives you access to a huge community of luxury shoppers from around the world. This means more potential buyers for your Tiffany pieces and, ultimately, better prices for you!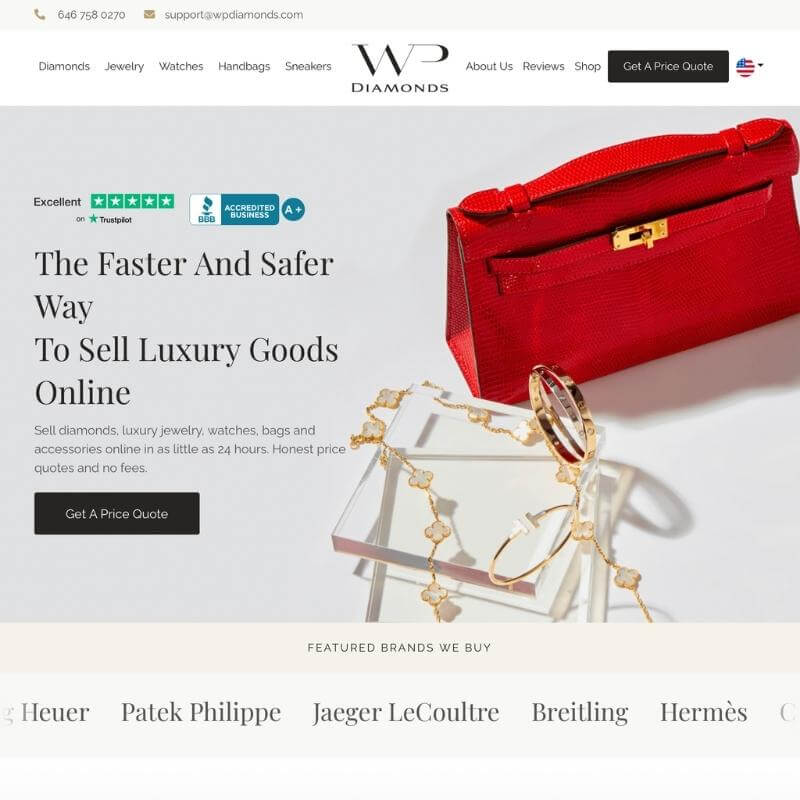 Selling with WP Diamonds is super easy and hassle-free. All you have to do is fill out a quick form on their website with some basic information about your jewelry. Then, they'll give you an initial offer based on market value and demand.
They have a team of expert appraisers who will carefully evaluate your piece of Tiffany jewelry in person once it's been shipped to them. This means that you can trust that their offer is fair and accurate.
Unlike other online buyers who may only be interested in certain types of jewelry or brands, WPDiamonds buys all types of diamond and luxury jewelry from various high-end brands including Tiffany & Co., Cartier, Van Cleef & Arpels, and more.
No matter what type of Tiffany jewelry you have - whether it's a necklace, bracelet, or ring - they will consider buying it from you.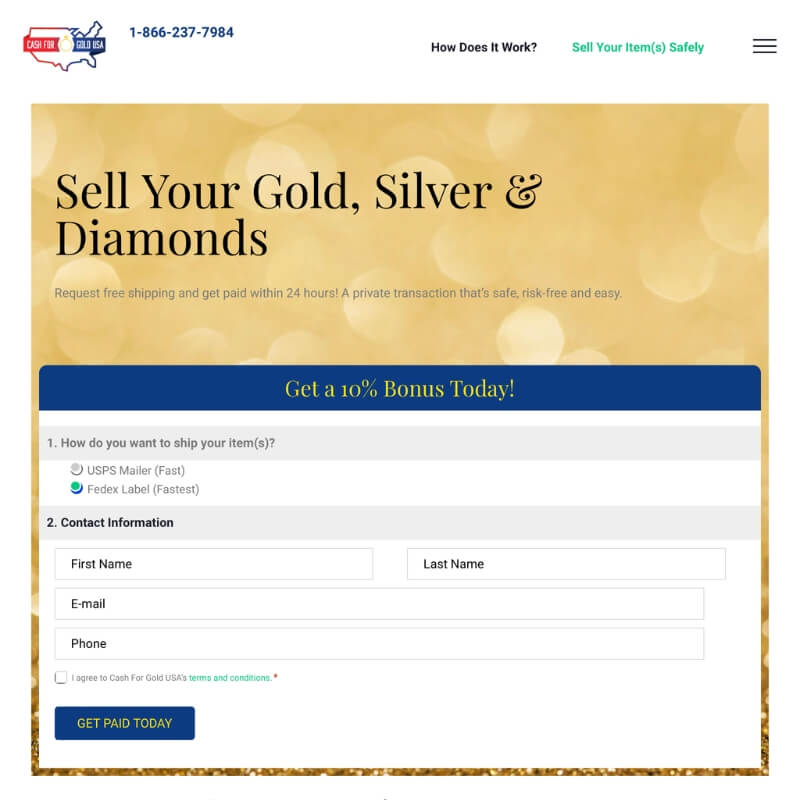 Looking for quick cash for your Tiffany jewelry? Look no further than Cash for Gold USA!
With their unrivaled reputation and expertise in the industry, they are the go-to destination for selling gold Tiffany jewelry and getting cash fast.
Their streamlined process ensures a hassle-free experience, offering competitive prices and immediate payment options. Trustworthy and reliable, Cash for Gold USA is the ultimate choice for turning your Tiffany treasures into instant cash.
Don't wait another moment – unlock the value of your jewelry today!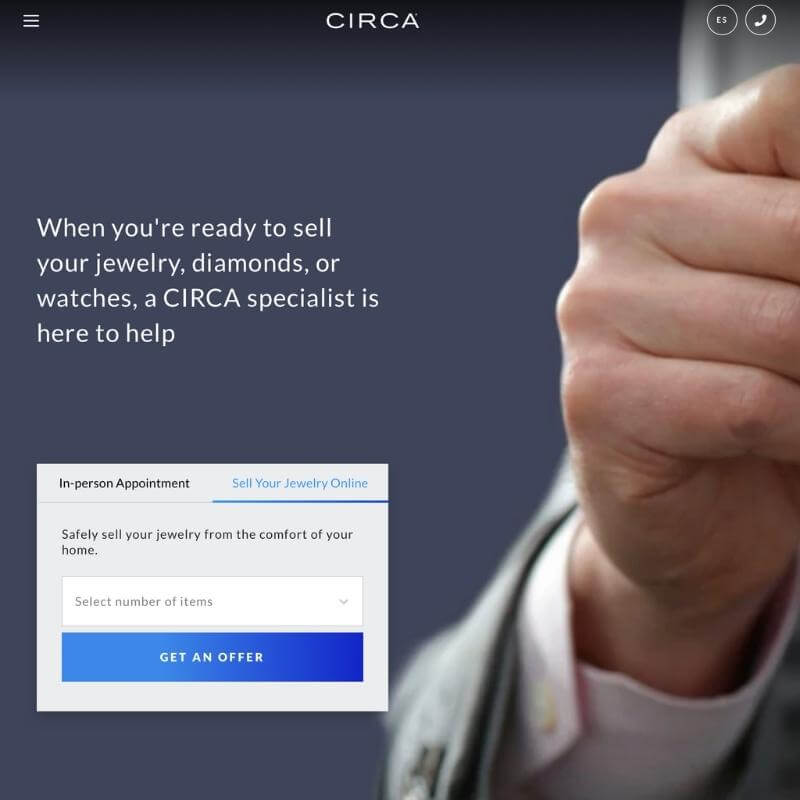 When it comes to selling Tiffany jewelry specifically, Circa is a top choice because they have a team of experts who are well-versed in the brand's history and value. They'll be able to accurately assess the worth of your piece and offer you a fair price for it.
Another great thing about selling through CircaJewels is their simple process. You can get started by filling out an online form with details about your jewelry or just send them a photo.
From there, they'll provide you with an initial quote within 24 hours - no need to wait around wondering how much your jewelry might be worth!
Finally, if you choose to accept their offer (which we think will be very competitive), CircaJewels will handle everything from shipping and insurance to payment processing. It's truly hassle-free!
6. eBay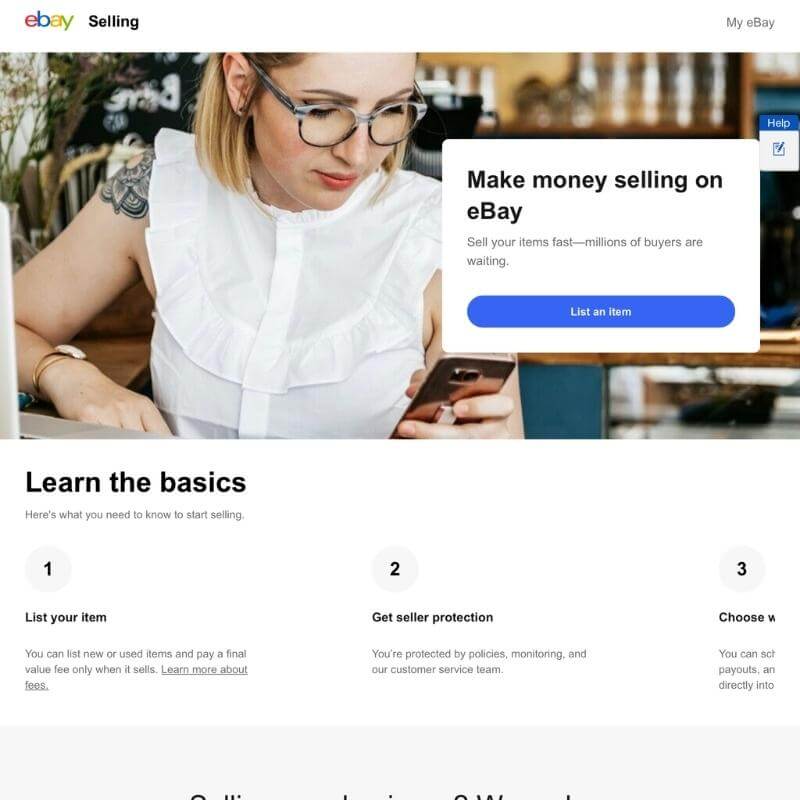 Sometimes it can be tough to find the right buyer for high-end items like Tiffany jewelry. But on eBay, there are tons of people who love buying and collecting all kinds of unique pieces.
Plus, selling on eBay is really easy – all you need to do is set up an account and list your item with some photos and a description.
One thing that's especially nice about selling on eBay is that you get to set your own price. You can start with a higher price point if you think your piece is particularly valuable or rare, but then lower it over time if nobody bites.
And since so many people use eBay every day, chances are good that someone will eventually see your listing and want to buy from you.
So if you're looking for an alternative way to sell your Tiffany jewelry online – one that's easy, flexible, and potentially very lucrative – why not give eBay a try? Who knows what kind of amazing buyers might be out there waiting just for YOU!
7. TrueFacet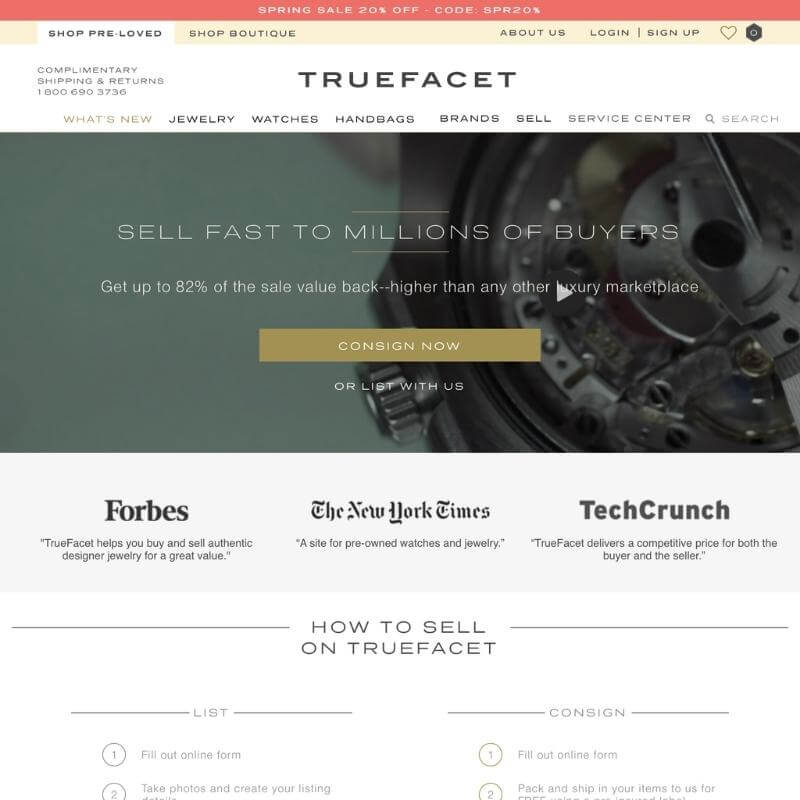 TrueFacet is an online marketplace that lets people buy and sell pre-owned luxury jewelry, including pieces from Tiffany & Co.
TrueFacet specializes in high-end items like diamonds and designer watches - so if you have some fancy Tiffany bling to sell, it's probably your best bet.
Another big advantage is safety: when you list an item on TrueFacet, they authenticate it first to make sure it's legit before posting online.
Plus, they handle all the shipping logistics themselves (including insurance!), which takes the hassle out of selling something valuable remotely.
What is Tiffany jewelry?
Founded in 1837 by Charles Lewis Tiffany, the company is known for its elegant and timeless designs.
Tiffany & Co. offers a wide range of jewelry items, including rings, necklaces, bracelets, and earrings. Their iconic pieces are often made from precious metals like gold, silver, and platinum, and featuring beautiful gemstones like diamonds, sapphires, and more.
The brand is famous for its iconic blue boxes and has become a symbol of style, sophistication, and romance.
Bottom Line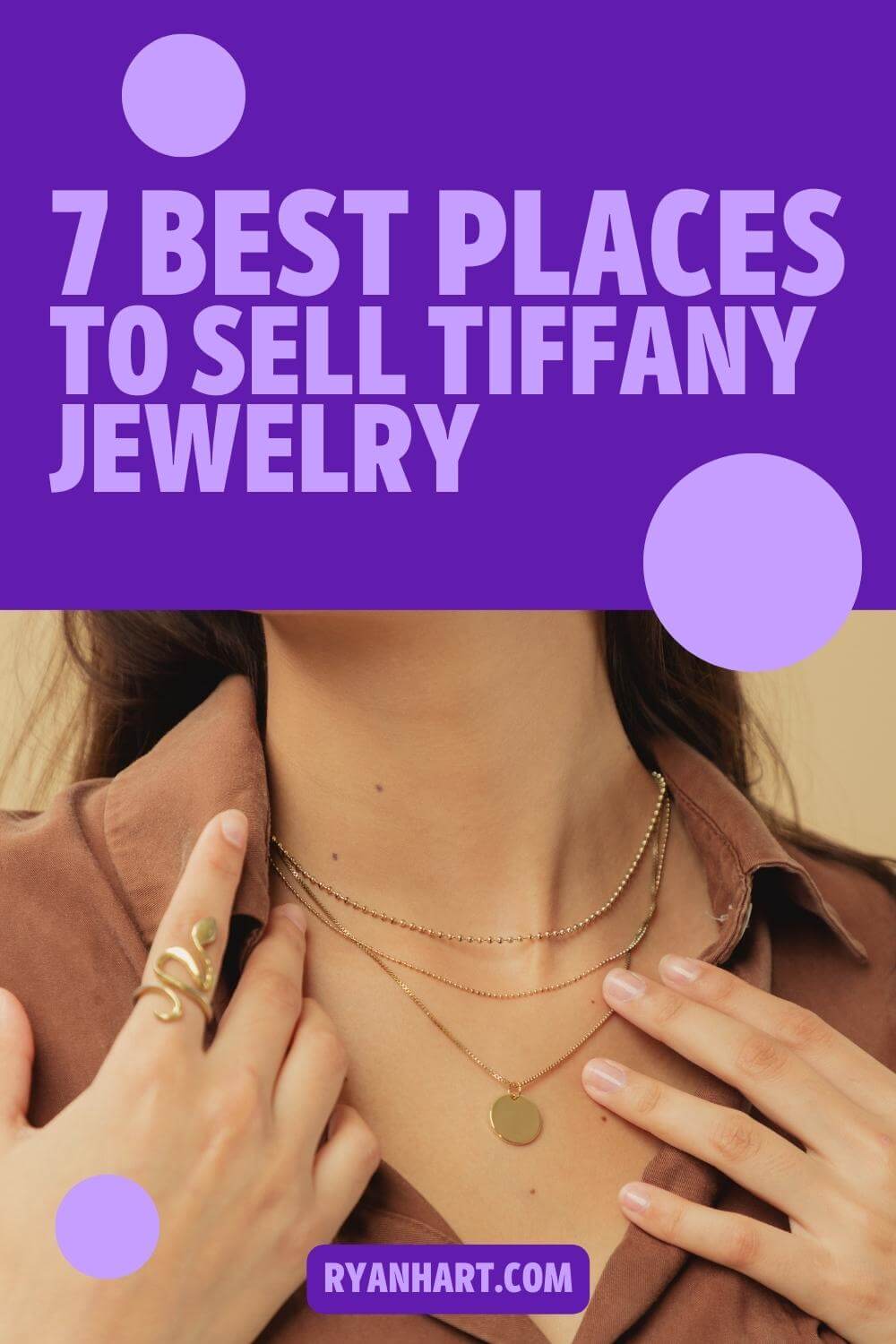 Before selling your Tiffany jewelry online, it's important to consider a few things. Start by learning about your jewelry, such as its name, design, and materials, so you can describe it well. Check similar Tiffany items online to help you set a fair price.
Pick a trusted website like Worthy or a site just for selling fine jewelry, and be sure to read their rules and fees.
Take bright, clear photos that show off all the details and special features of your jewelry. Always be honest in your description, including any wear or damage, as buyers will appreciate your honesty.
Finally, when it's time to ship your jewelry, pack it safely in a sturdy box to protect it during shipping. And don't forget to get jewelry insurance, in case anything happens during the shipping process.
By following these steps, you'll be ready to sell your Tiffany jewelry online and make someone else happy with your beautiful piece.