Are you tired of queer dating apps that focus more on hookups than long-lasting relationships? Or have you already looked through all the profiles on other gay dating apps and haven't found anyone you like? You're not alone!
Finding love in the LGBTQ world can be a challenge for even the most determined and successful person, which can put a real drag on your romantic experience.
Thankfully, the best apps for LGBTQ dating can improve your chances of finding love in what can be a tough environment. These sites let you choose your preferences, sort through people who may have similar interests, and let you connect with people you may not have met otherwise.
So, delete those hookup apps from your phone right now and start looking for true love the modern way!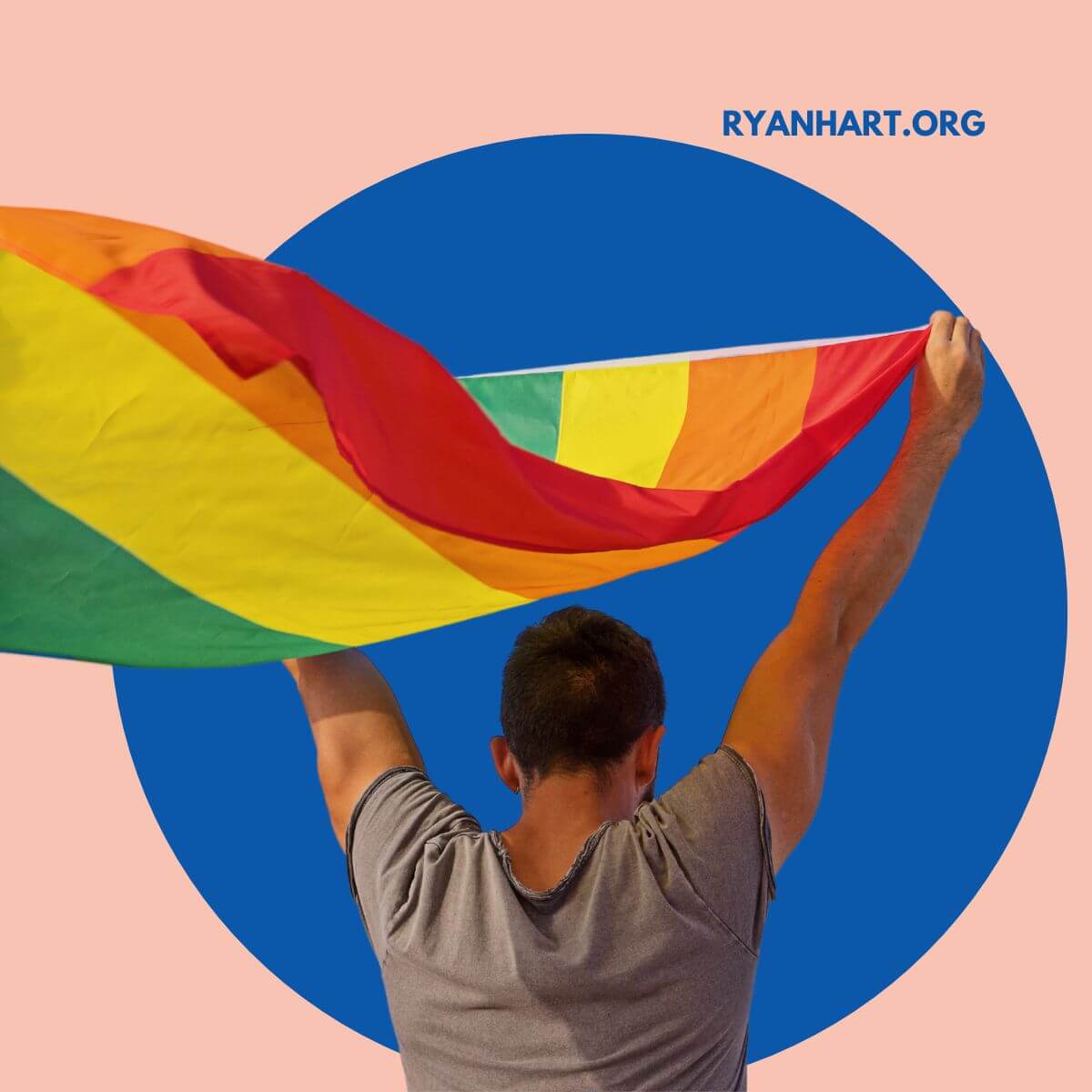 What is the Best LGBTQ Dating Site?
The best apps for LGBTQ dating either focus strictly on your needs or have a vibrant support system that works well for all dating situations. They include simple filters that help you identify a partner and weed out anyone who may not be right for you.
Here are the top gay dating apps on the market today, each with different advantages and disadvantages that may make them work the best for you.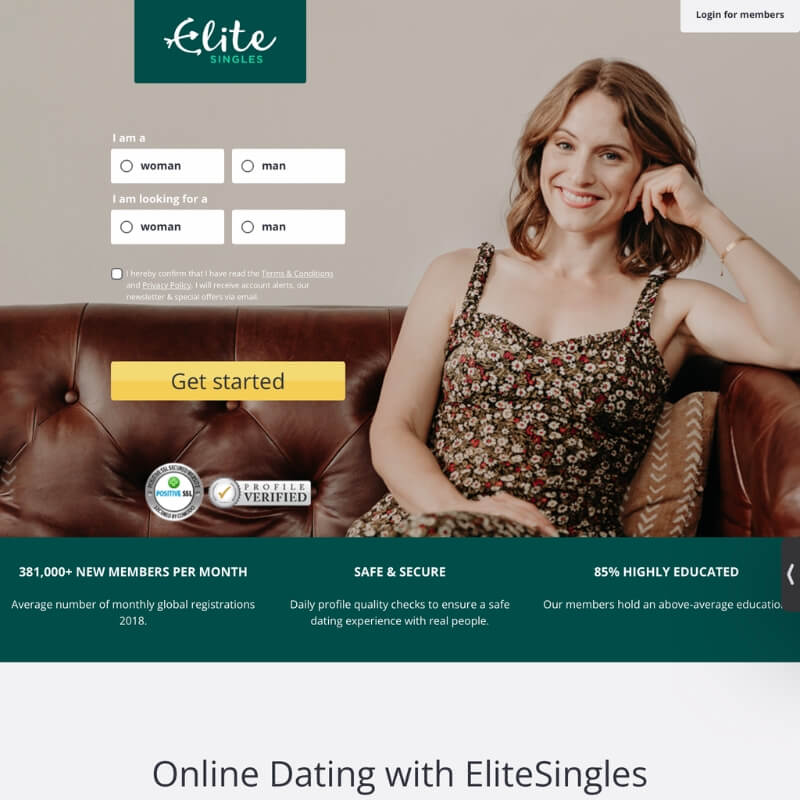 EliteSingles is one of the top dating apps on the market for CIS and queer dating. It uses an effective algorithm to sort through different options and find you someone who you will like. You start by filling out a simple personality profile before setting your dating preferences and needs.
EliteSingles then opens up the platform to search through over 25 countries worldwide. As a result, you won't have to focus on your narrow dating field in a rural area or rely on Grindr or other apps to find love. Instead, you can use an intelligent matchmaking service to meet new people almost every day.
EliteSingles focuses heavily on educated and successful individuals, using a careful vetting and validation process to ensure that each profile is real. In this way, you won't have to cry yourself to sleep when that special someone turns out to be a bot trying to steal your bank account information.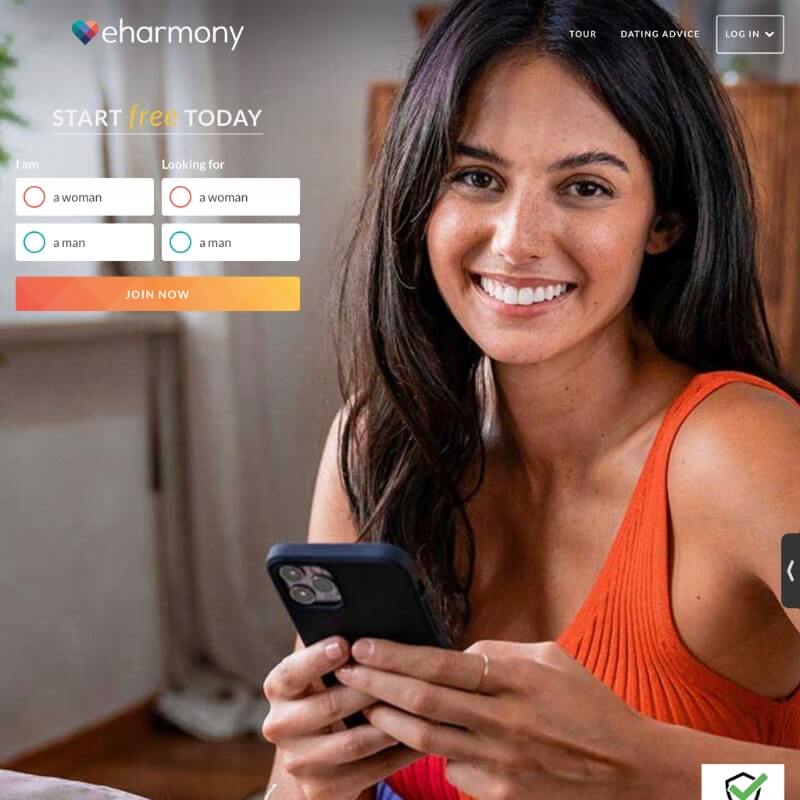 Over more than two decades, eHarmony has been the face of premium, paid-internet dating services. Designed by a clinical psychologist and using real personality tests, it carefully gauges your interests and needs and sorts through people similar to you in as many ways as possible.
Every day, eHarmony emails its members various profiles they can search through. You can check out a hot guy skiing on a mountain or a beautiful woman showing off her favorite brewery. Whatever choice you make, your personal information is carefully protected to avoid danger.
Premium members get access to multiple options, like video chat and much more, that can help you find that special someone. Thankfully, it also includes privacy and blocking options if you talk with someone who turns out to be a little scarier than you'd anticipated.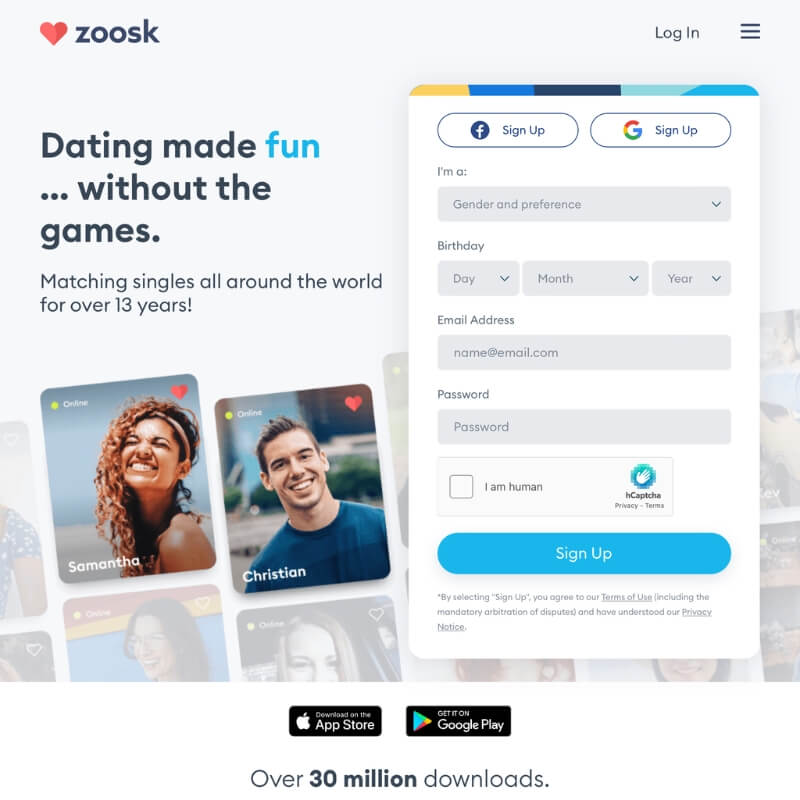 Zoosk is an incredibly popular dating platform that competes heavily with other gay dating apps on the market. It lets you sign up using your Facebook profile and can look through multiple profiles on that platform to identify someone who may interest you and capture your heart.
Zoosk is a global dating platform with over 35 million members that can help you sort through the winners and losers. You can seek out people in over 80 different countries in 25 different languages. Interested in a Japanese guy straight from Japan? You can find him on Zoosk!
Zoosk is also a popular choice among queer dating apps for its multiple articles on dating advice, online dating suggestions, and relationship help. You can download this app on Android phones and iPhones and even use Zoosk messenger to stay in touch with your many matches.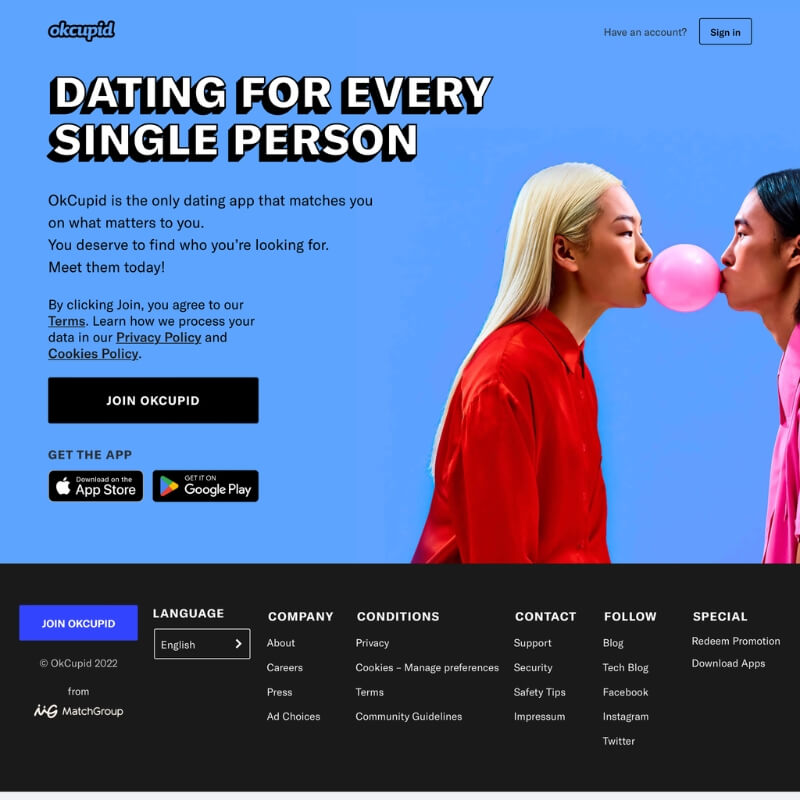 OKCupid is one of the longest-lasting dating sites and is completely free to use. It provides great support for the LGBTQ community, including in-depth personality tests, carefully screened profiles, and a streamlined interface that helps you connect with more people quickly.
While it lacks some of the more complex matchmaking found with premium sites, OKCupid provides vibrant communication options, an easy-to-use interface, and one of the largest user bases. That makes it an excellent choice for people in the LGBTQ community seeking out friends and life partners.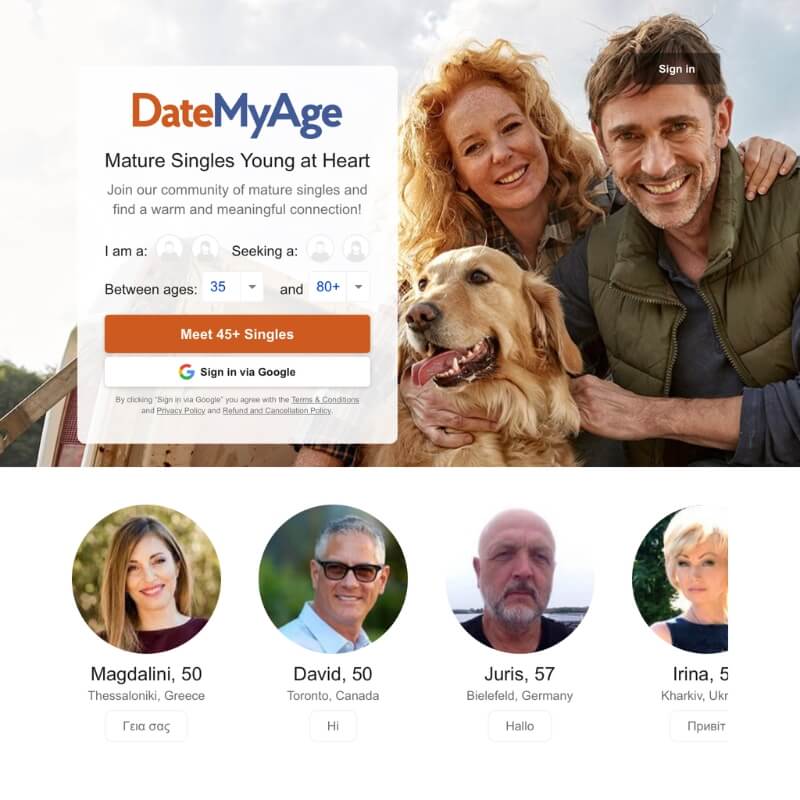 Are you a more mature member of the LGBTQ community who has had a lot of fun but now wants that long-term partner? Or are you tired of college-aged kids looking for a sugar daddy or mama and needing someone on your maturity level? DateMyAge is an excellent option for you.
DateMyAge focuses on 40+ dating and helps professional, intelligent people like you find love. Their gay dating apps let you sort through various features and help you find someone you like. You can set your age range to look for someone your age or that silver fox you've always wanted.
The nice thing about DateMyAge is that it includes strict registration guidelines that limit who can use their app. As a result, you won't have anyone sneaking onto the app in the 20-30 range. You're a mature adult and with DateMyAge, you can find someone who fits your needs.
6. LEX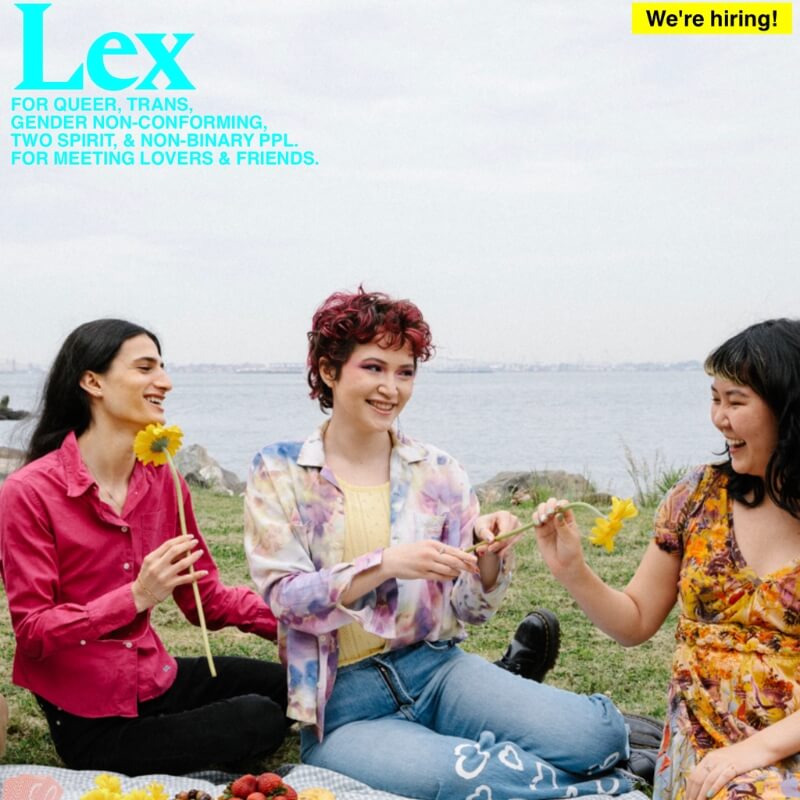 LEX is a forward-thinking option that stands apart from other apps for LGBTQ individuals by embracing queer, trans, gender non-conforming, two-spirit, and non-binary people. It is the perfect platform for those who don't feel comfortable with other queer dating apps.
It focuses on a very strict no-hate policy, meaning any signs of anti-trans, anti-fat, anti-gay, or anti-queer language. People can use LEX to meet romantic partners or even make friends, as the platform is very open beyond simply hooking up or trying to meet that special someone.
In this way, it is an excellent option for people who don't fall within traditional gender roles and want to meet people who feel the same way. The ultimate goal of LEX is to build a community of happy individuals who feel comfortable together and safe.
7. HER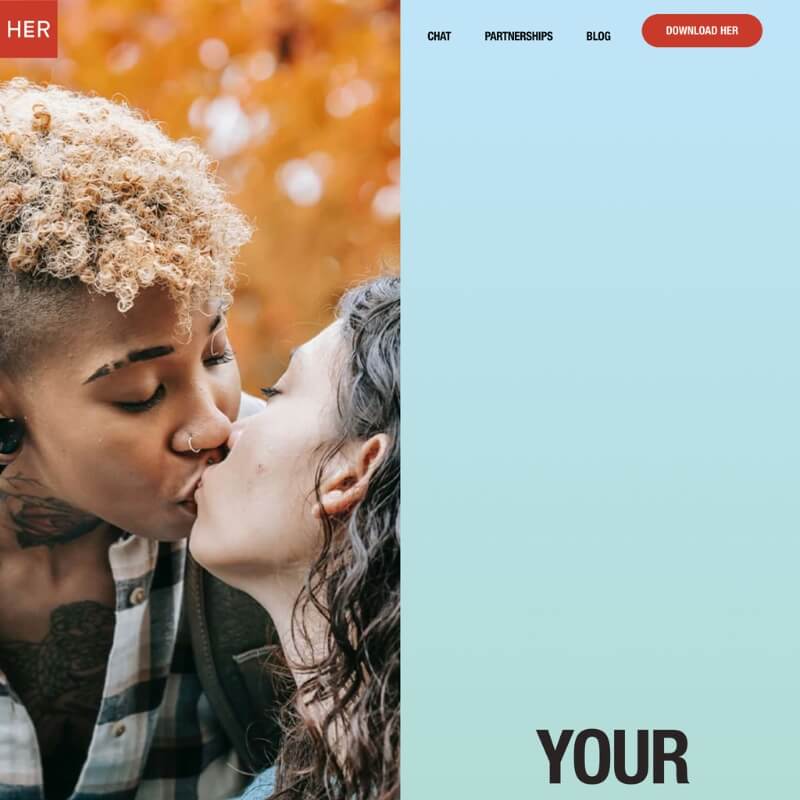 HER is an LGBTQIA2S+ dating website that also focuses heavily on fostering community. While you can make new romantic partners on this app (which connects over 10 million people in the community), you can also make new friends, join an inclusive community, and even attend meetups.
This helps to make HER interesting among apps for LGBTQ people because it works to foster community and togetherness. It doesn't have to be a strict dating app, but it can be a useful way to integrate into your community when moving to a new area and looking for your people.
Bottom Line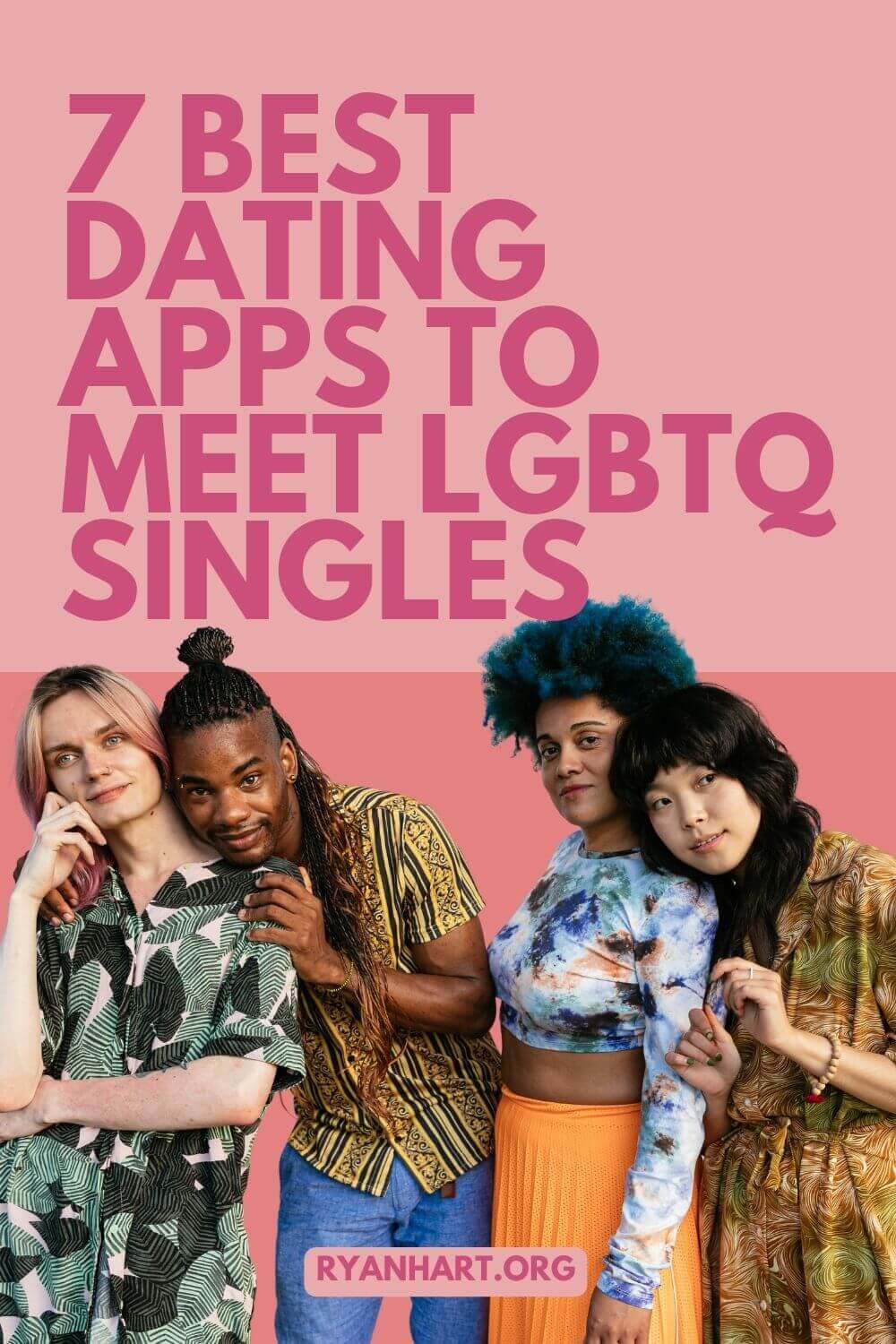 The LGBTQ community has a unique set of needs when it comes to dating, and traditional methods of meeting people don't always work.
For example, going to bars or clubs doesn't always feel safe, even for queer women and trans people who are comfortable in those environments. And it can be hard to get past the awkwardness of talking to someone who doesn't know you're queer at first glance—or even after you've started flirting.
Dating apps solve all these problems because they put you in control of how much information you share with potential partners before you meet them. You can decide how soon they should know if you're trans or nonbinary, if it's important to identify your pronouns right away, or if it's okay if they ask later on.
You can also choose whether or not you want to disclose other details of your lifestyle—whether that means coming out as polyamorous or just letting people know that they should ask before assuming certain things about your sexuality or gender identity.