Are you ready to find a magical place where people understand your deep thoughts and beliefs? Good news! There are dating sites for spiritual singles like you!
These mystical dating apps are like a secret clubhouse where you can find your twin flame who also loves talking about the stars, tarot cards, meditation, and all the cool stuff that makes your heart happy. Sounds like a dream, right? Well, it's real!
So, get ready to spread your wings and explore these amazing spiritual dating sites. You never know, your soulmate might be just a click away!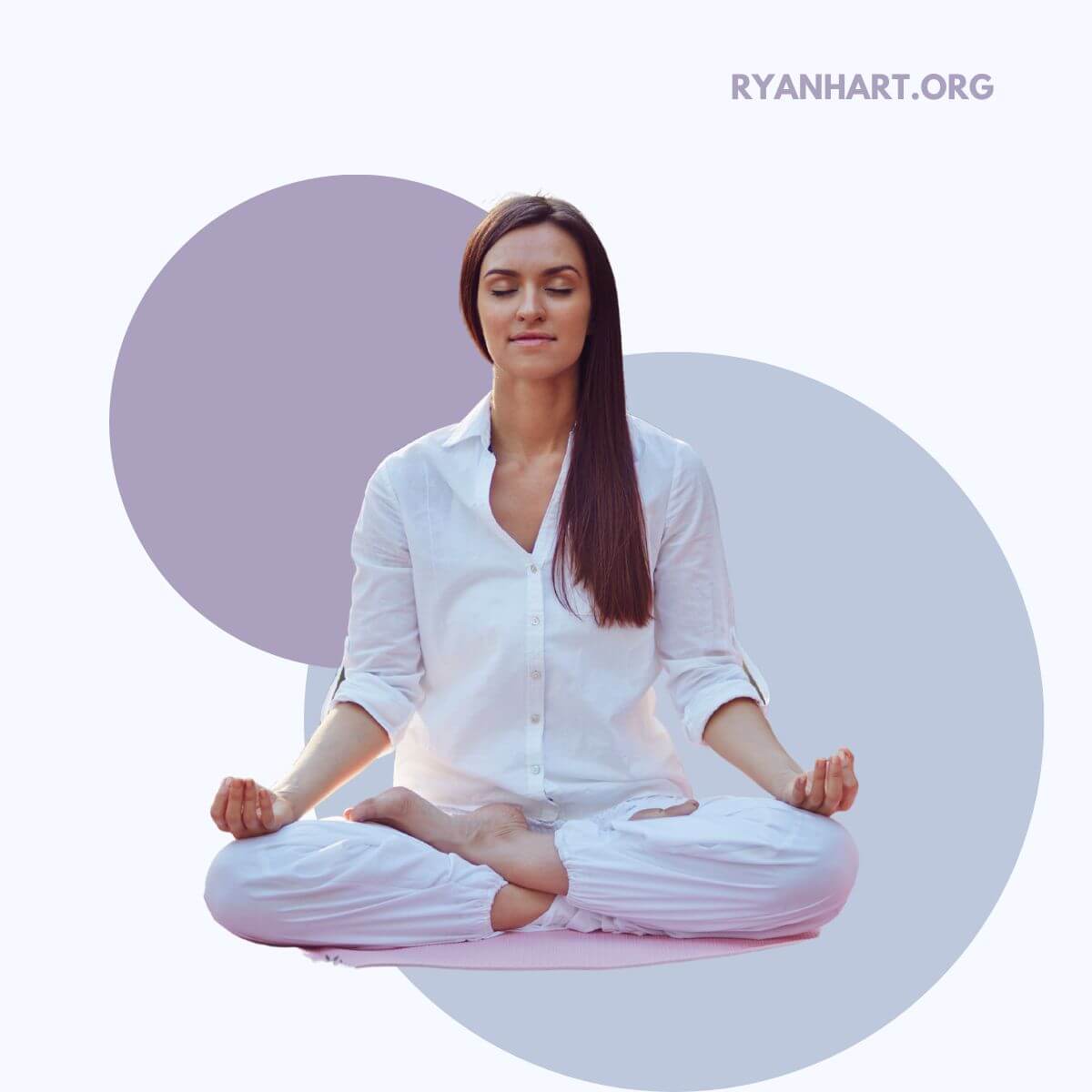 What is the Best Spiritual Dating Site?
Here are the best spiritual dating sites that connect you to people with similar beliefs and worldviews: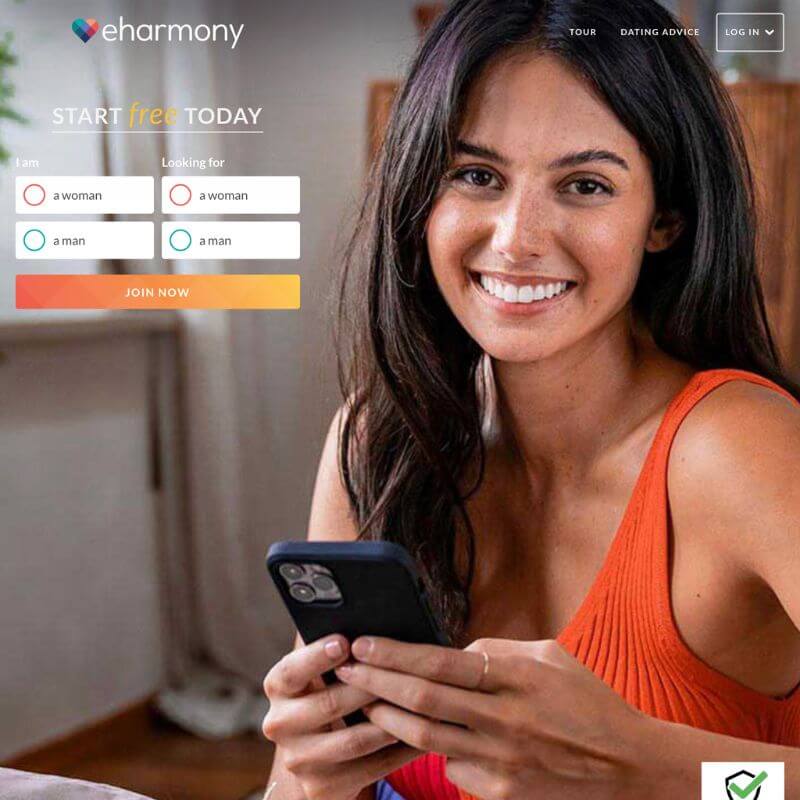 The online dating world got a kick in the butt when eHarmony was launched. Though not the first site, it was one of the first to use more specific algorithms and scientifically proven dating methods. Started by a psychiatrist, it was designed to help you meet the right person right away.
One of the primary things it focuses on is spiritual belief. It will focus on people with similar views and even let you weigh the importance of various life factors like religion and faith. In this way, you can sort through the people you won't connect with and find those who meet your needs.
What They Do Best
eHarmony is one of the most trusted dating websites for a reason. They use deep formulas and algorithms to help you meet people you'll like, including considering spiritual needs. This way, they can help you get the attention you want from people who genuinely interest you.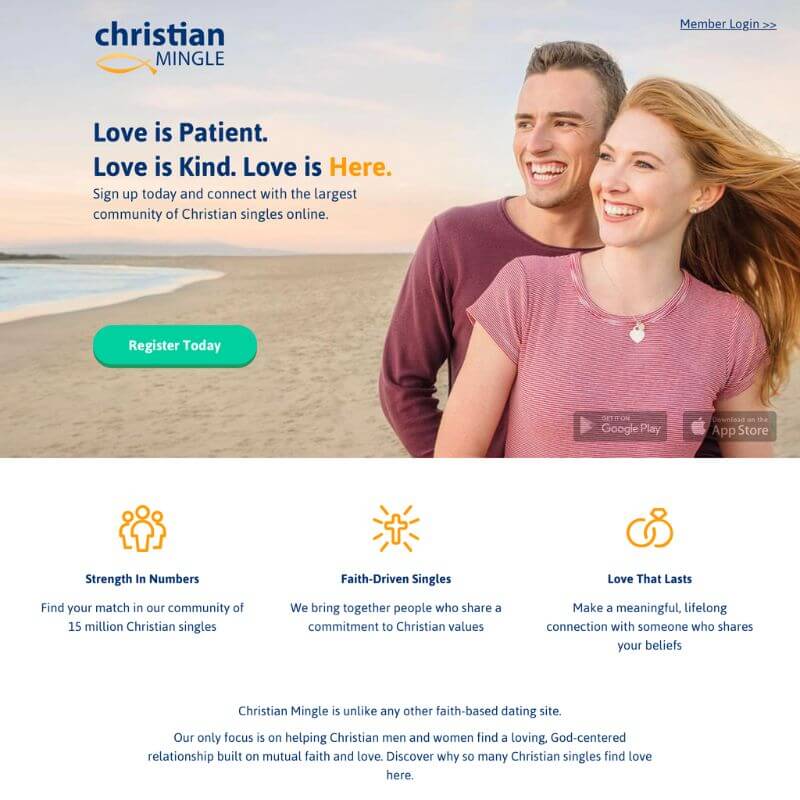 Christianity is the largest religion followed in America and improves the lives of millions of people. Try Christian Mingle if you're interested in dating someone with your Christian concepts. Unlike other spiritual dating sites, it focuses solely on Christianity and its many offshoots.
That helps it stand apart from other spiritual dating sites by letting you focus specifically on your interests. For example, you can find spiritual singles near you who belong to your church or extend your spirituality dating beyond your area to find even more potential life partners.
What They Do Best
Christian Mingle is the most popular Christian dating website because of its large platform and the ability to sort by beliefs. In this way, you should find it easier to identify someone within your Christian community who believes in the same things that you do.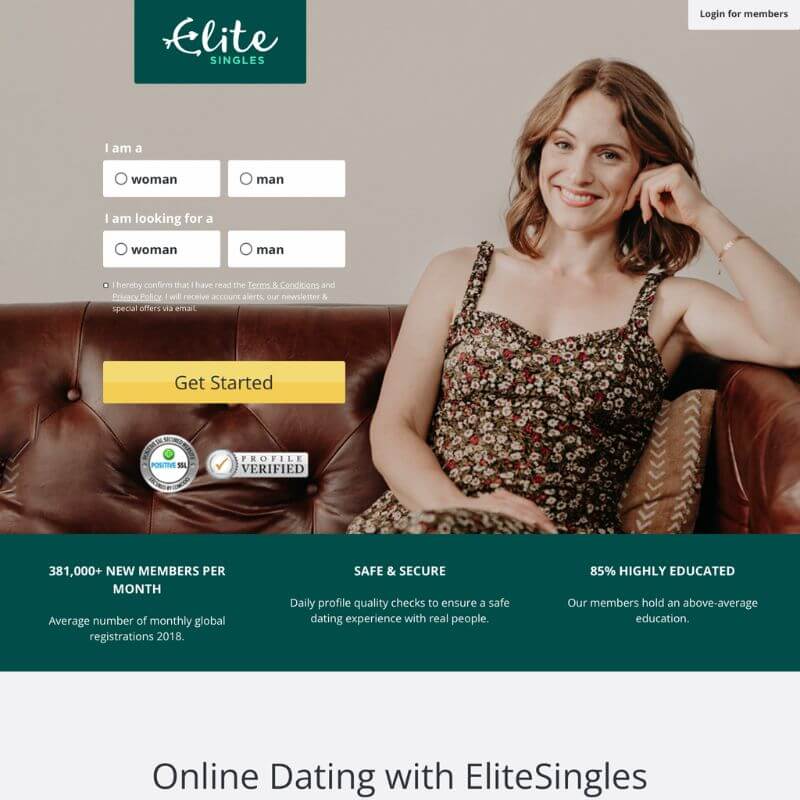 Elite Singles is a site focused on successful people or those in a higher earning bracket. It can be challenging for people in this group to connect with the average person on a dating app. Thankfully, Elite Singles helps them find people who fall into their social circle.
Just as importantly, Elite Singles helps you connect with people with your spiritual beliefs. Their filtering system lets you pick people who follow your religious or spiritual path. In this way, you can find someone who feels "right" for you without much hard work.
What They Do Best
Elite Singles is best suited for professionals who want to meet someone from the same walk of life. Successful and happy people typically thrive on Elite Singles, especially using the spiritual filter option. Find someone who follows your life path and falls within your personal interests here.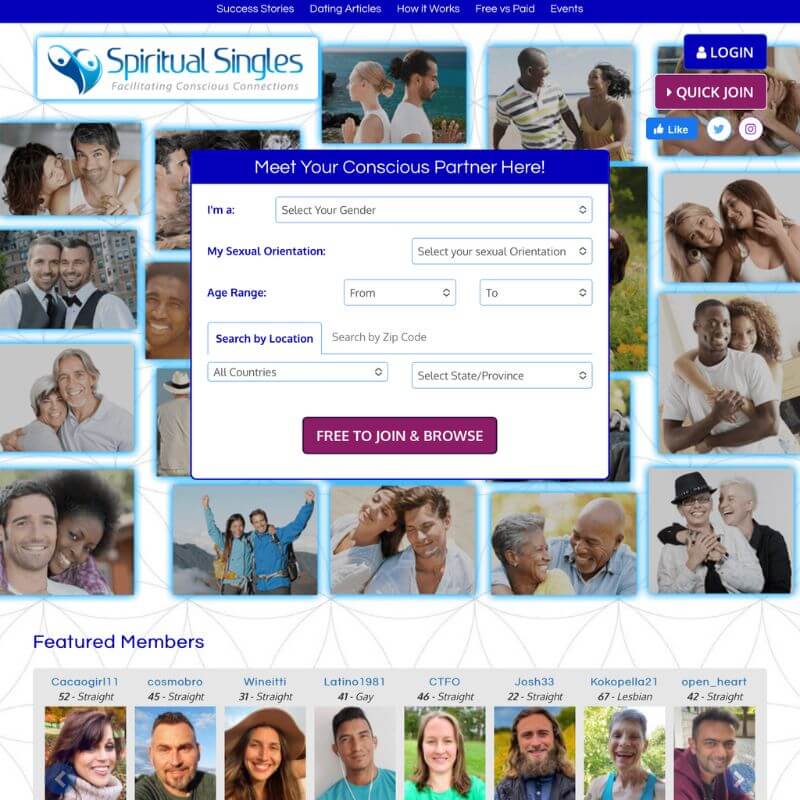 Spiritual Singles is a broad and effective dating platform focusing on general spiritual compatibility for all races and preferences. It doesn't focus on a single spiritual concept, such as Christianity or Buddhism, but lets you narrow down your options based on your needs.
For example, it caters to people who want spiritual growth, conscious and loving relationships, meditation, yoga, and are interested in peace and alternative health. This diverse range of interests should make finding someone who follows your spiritual path easy.
What They Do Best
While Spiritual Singles isn't set to a specific belief system, it caters heavily to people who follow alternate life paths. So if you want to find a partner with similar spiritual beliefs who can help you become a better person, try this site to learn more.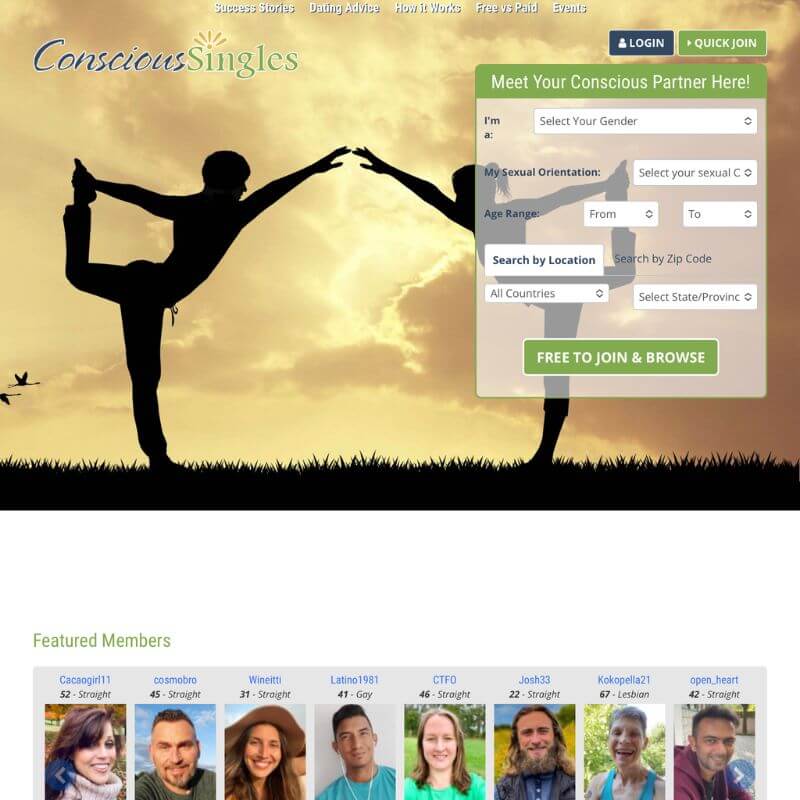 Are you one of the many people worried about our world's path? You aren't alone and can thankfully meet like-minded people on Conscious Singles. The oldest and largest dating website devoted to Green and eco-friendly dating, Conscious Singles is also very welcoming.
They don't screen based on spiritual views or religion and allow all sexual orientations. Furthermore, they let in anyone with alternative dating styles, such as ethical non-monogamy. In this way, Conscious Singles provides the largest platform for finding someone who interests your spiritual needs.
What They Do Best
Conscious Singles is the largest and most successful way to meet people interested in eco-friendly living. It has a heavily spiritual side that focuses on alternative spiritual beliefs but also lets in traditional religious concepts, like Catholicism and other forms of Christianity.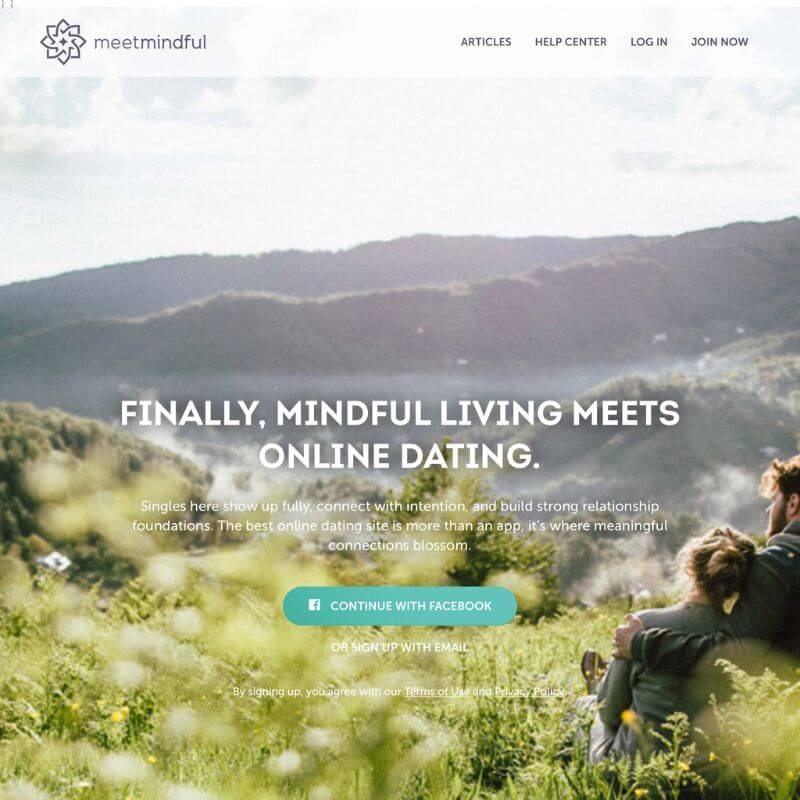 Meet Mindful has a broad range of people interested in mindful living. This can include living a life focused on cutting waste, improving mental health, and exploring higher plains of consciousness together.
One nice thing about Meet Mindful is that it lets you sign up using an existing Facebook profile. As a result, you don't have to create a new profile if you'd rather not. You can then sort through many Facebook options to find someone who lives the meaningful life you want.
What They Do Best
Meet Mindful is one of the top spiritual dating sites because it helps you meet a broad range of spiritual singles. Spirituality dating online is often challenging because many people interested in exploring higher realms may not sign up. However, Meet Mindful creates a community of individuals interested in dating.
Astrology is one of the oldest spiritual concepts and still influences the lives of millions of people every day. Unfortunately, some spiritual dating sites don't take this concept very seriously. That's where Nuit App differs. Nuit App hooks you up with spiritual singles interested in astrology.
This process includes natal chart insights and compatibility reports that help you connect with someone. You also get daily horoscopes and astrology forecasts that help you decide when to date. Spirituality dating based on astrology has never been easier than working with this app.
What They Do Best
Few spiritual dating sites take astrology seriously, like Nuit. If you find this spiritual concept impacts your life and want to date according to your sign, create a profile on this site. Doing so should help you find someone who follows the same astrological path as you and improve your dating life.
Bottom Line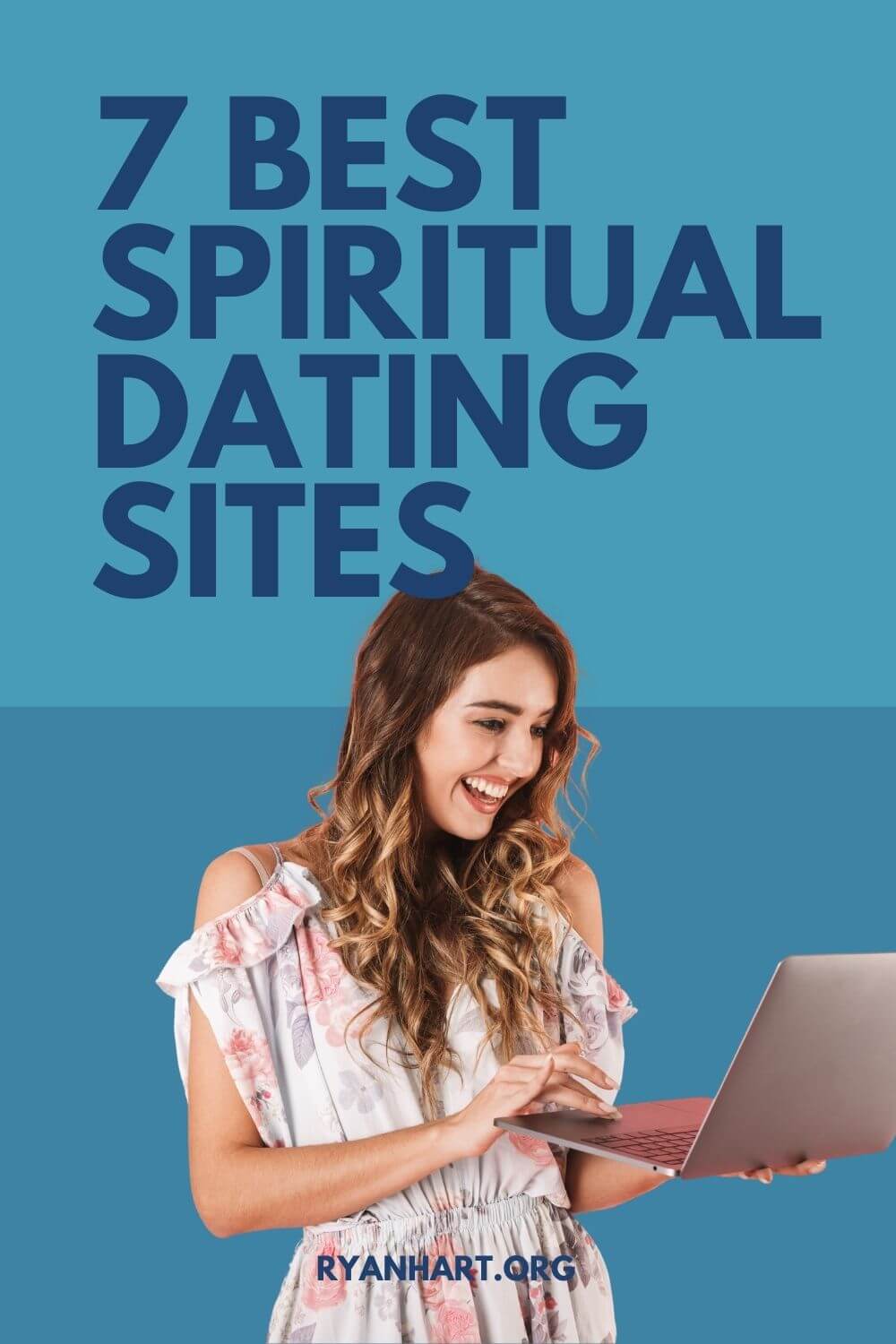 Spiritual singles can have trouble when dating today that most people don't realize. One common problem they face is not finding people who understand their deep thoughts and beliefs, which can make them feel like they're from a different planet.
This can lead to feelings of loneliness, as they struggle to find the right person who gets their unique way of thinking.
Additionally, there are many different spiritual paths, and sometimes, spiritual singles might find it hard to connect with others who have different beliefs or ideas about life.
Another issue they might encounter is people not taking their spirituality seriously, thinking it's just a phase or not important. This can be frustrating for people who know it's a big part of who they are.
Lastly, balancing spirituality with daily life, like work, school, and hobbies, can be a challenge, making dating even more difficult. That's why using a dating app can make meeting local singles who share their beliefs much easier.