Trying to find love in the modern world can seem impossible.
Maybe you've tried set-ups, blind dates, dating apps or websites, only to encounter the same problems over and over. You get ghosted, you're not compatible, or you're looking for different things.
In the age of the internet, dating coaches are more available than ever, even the best of the best. These experts have been helping people find love for decades.
If you feel like you've tried everything without success, these dating coaches might be a good choice for you.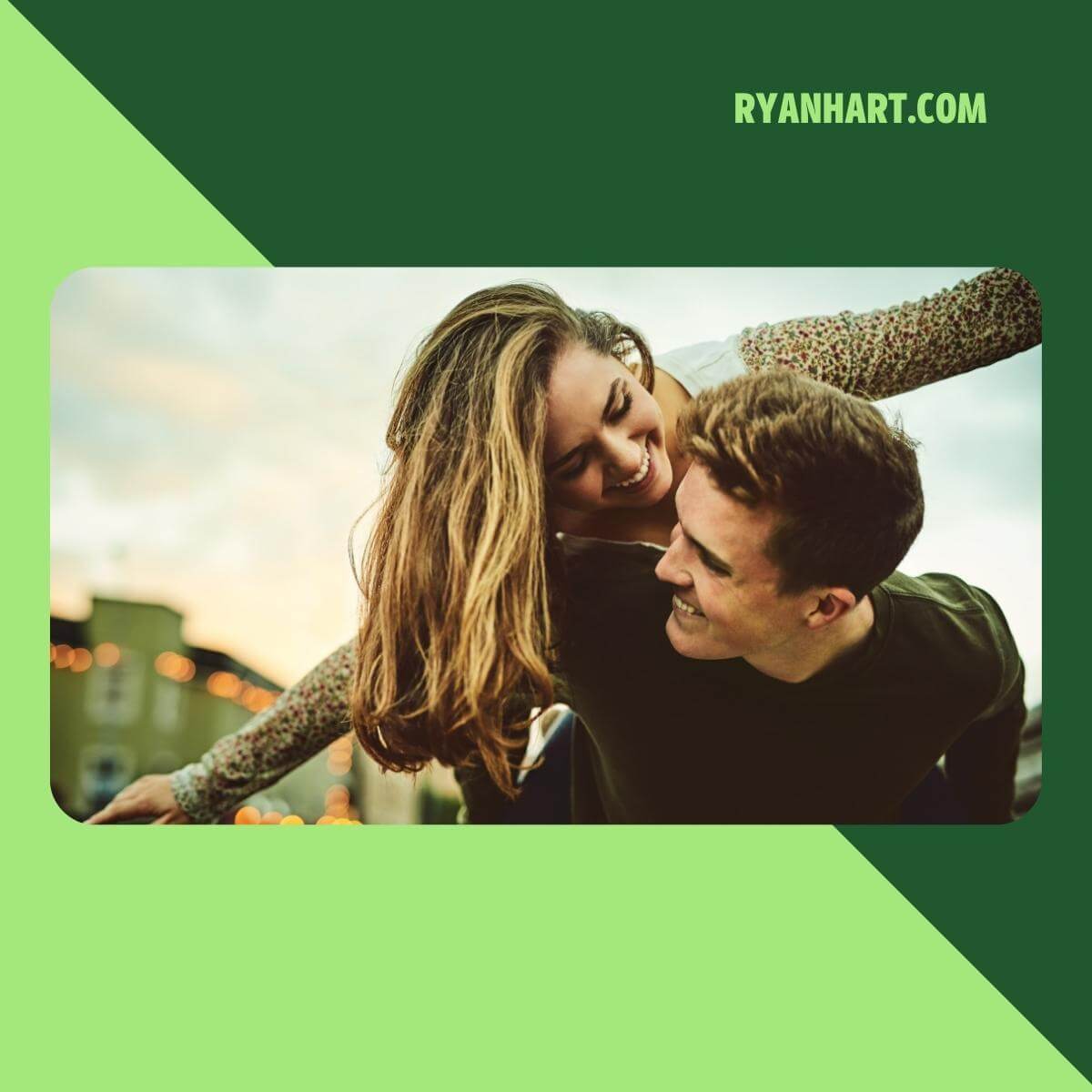 Who is the best dating coach?
Here is a list of the best dating coaches today: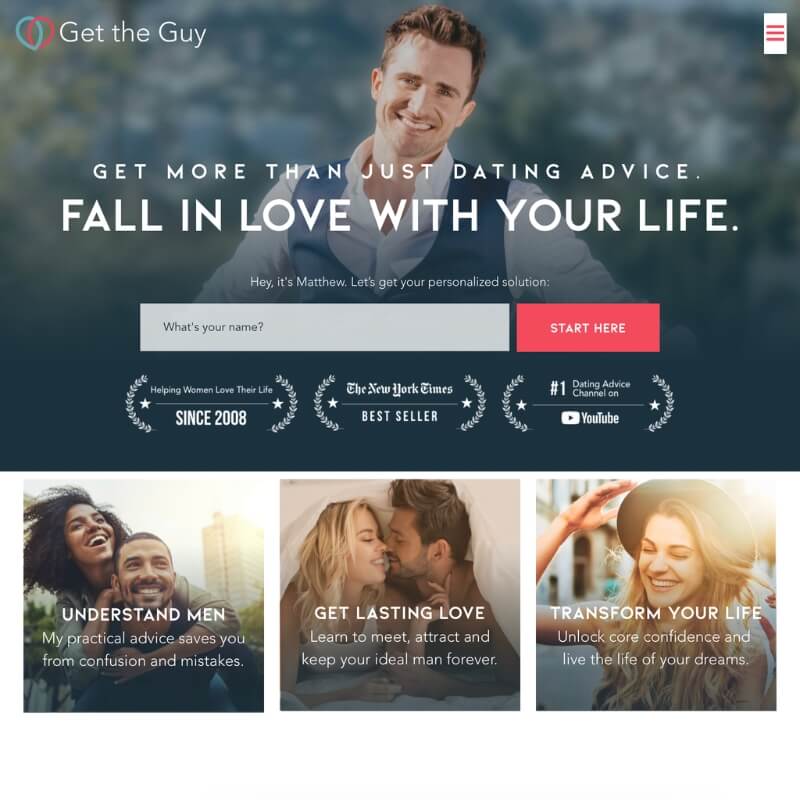 Matthew Hussey is a life coach and dating expert whose YouTube channel, podcast, and website have won countless awards. He began as a dating coach for men but, since 2008, has become a specialist in helping women.
Hussey's approach is uniquely personable and focused on your needs, goals, and other aspects. He focuses on helping women become happy and confident in themselves and their dating goals before crafting a personal method of connecting them with the love of their life.
With thousands of success stories, Hussey is widely known as one of the best.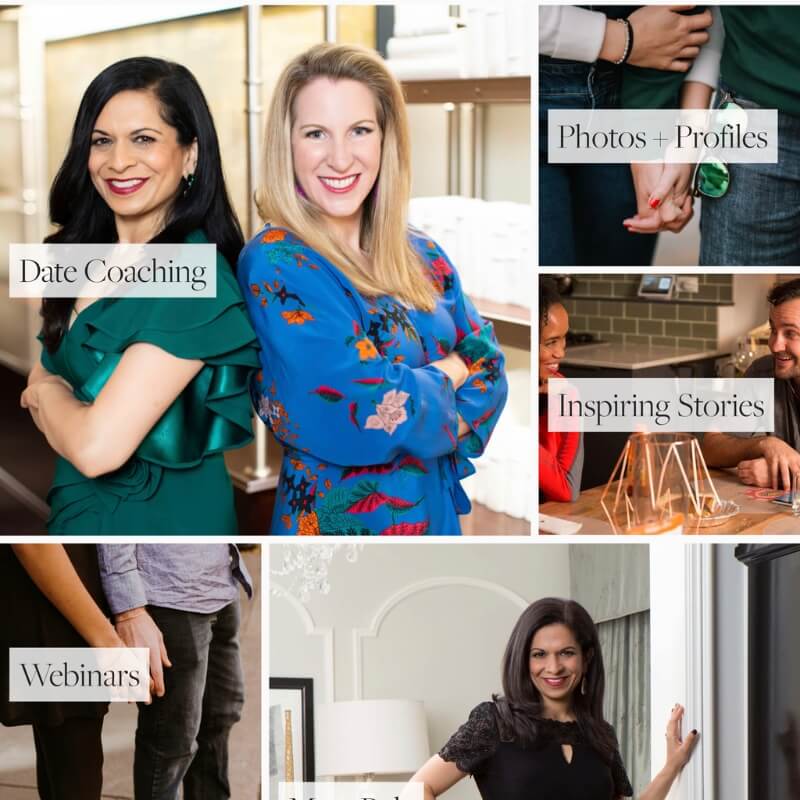 Smart Dating Academy is the brainchild of Bela Gandhi, a self-made romance expert with years of success behind her. The academy offers many services, so you can decide which suits you best. These range from one-on-one coaching to helping you craft the perfect online dating profile.
If you have trouble with a particular issue related to dating or getting to know someone, you can schedule a one-time personal session to tackle the problem.
Smart Dating Academy offers something for everyone, and their track record speaks for itself.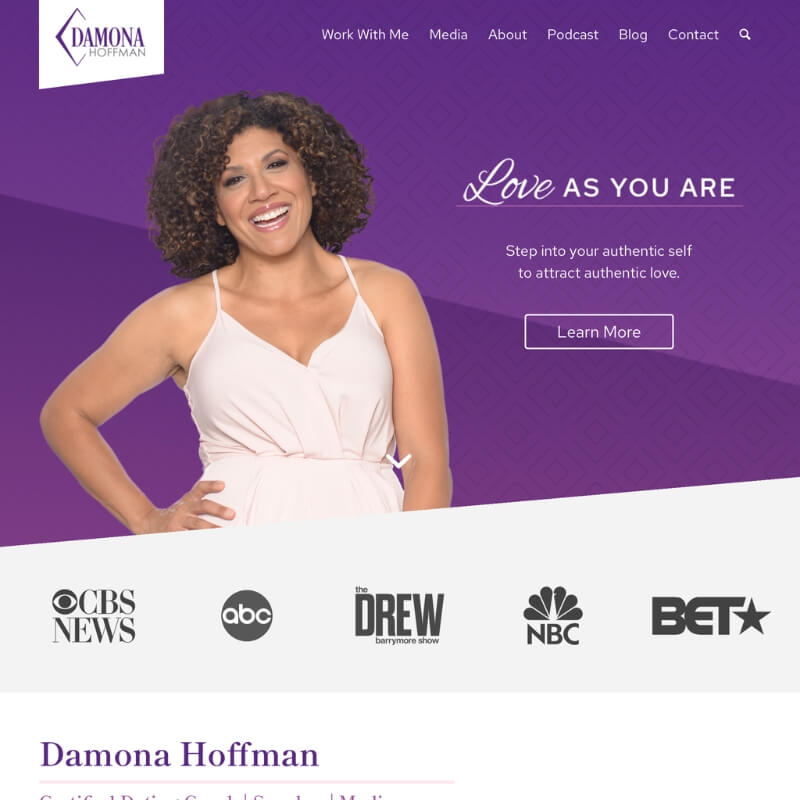 If you're a fan of talk shows, you will probably recognize Damona Hoffman. This award-winning dating coach has become known for her advice to the stars, having been featured frequently on The Drew Barrymore Show as well as NPR and NBC.
Her philosophy is about helping people date without presenting a false front; in other words, finding love as your true self.
Hoffman offers a variety of dating courses that pair with online sessions or even a simple phone app so that you can get the information that is just right for your needs.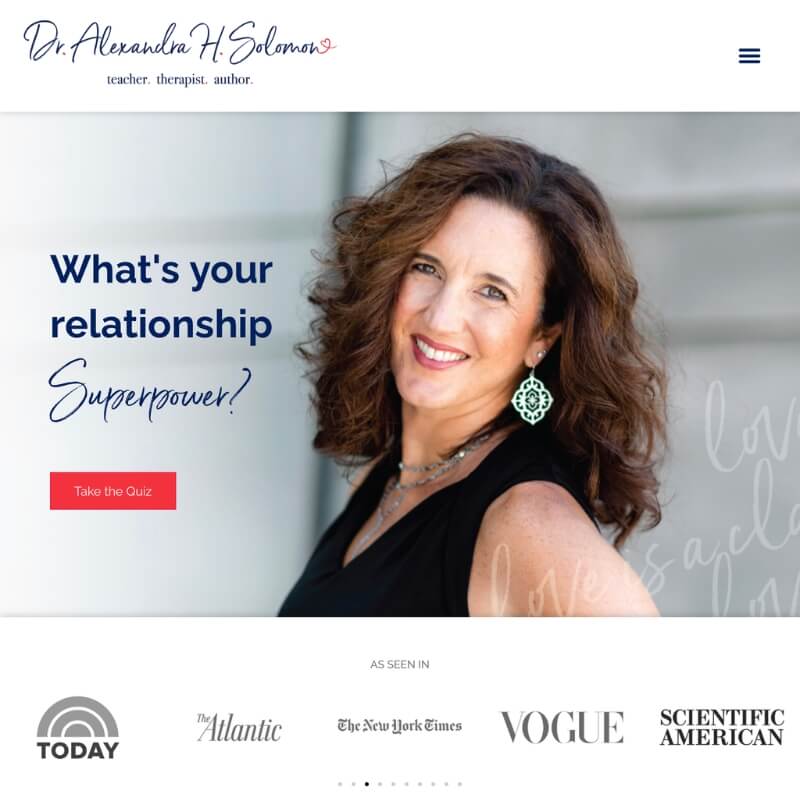 Dr. Alexandra H. Solomon has a lifetime of professional credentials to back up her success as a dating coach.
A doctor of psychology, she has become internationally known for her insights on dating, relationships, and marriage. Dr. Solomon is an active teacher, speaker, author, and contributor to relationship podcasts and websites.
As a dating coach, she is best known for her e-courses, which help people navigate issues in dating and marriage, both large and small.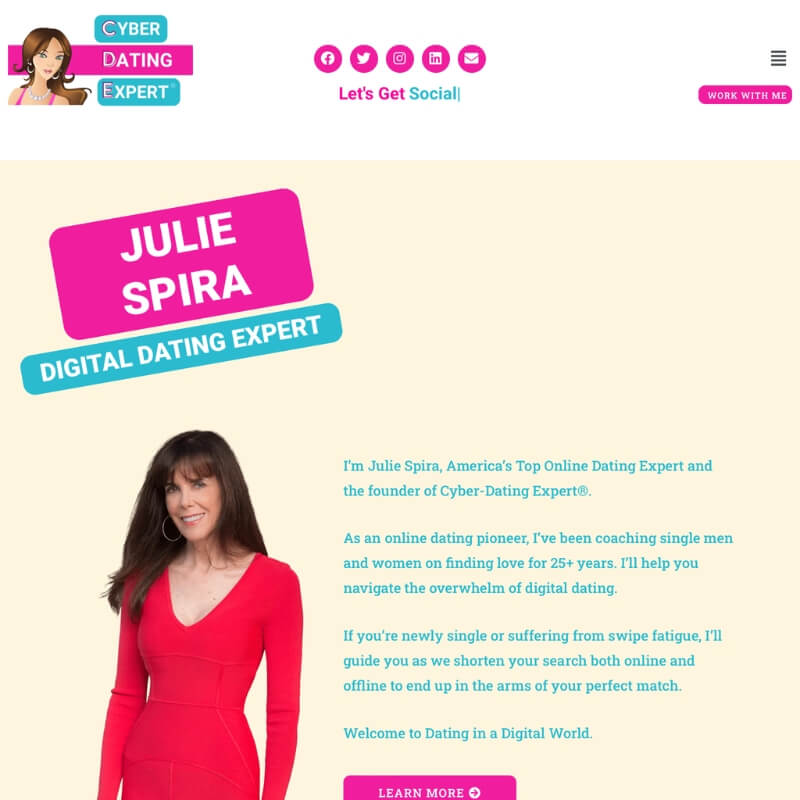 Cyber Dating Expert is run by Julie Spira, a nationally-renowned dating coach who pioneered the transition into the world of digital dating. She has been helping people find love online since the early days of the internet, resulting in thousands of success stories.
Today, Spira has become known as the world's leading online dating coach. Customers can use her services in several ways, including one-on-one virtual coaching, text and email support, and a digital matchmaker.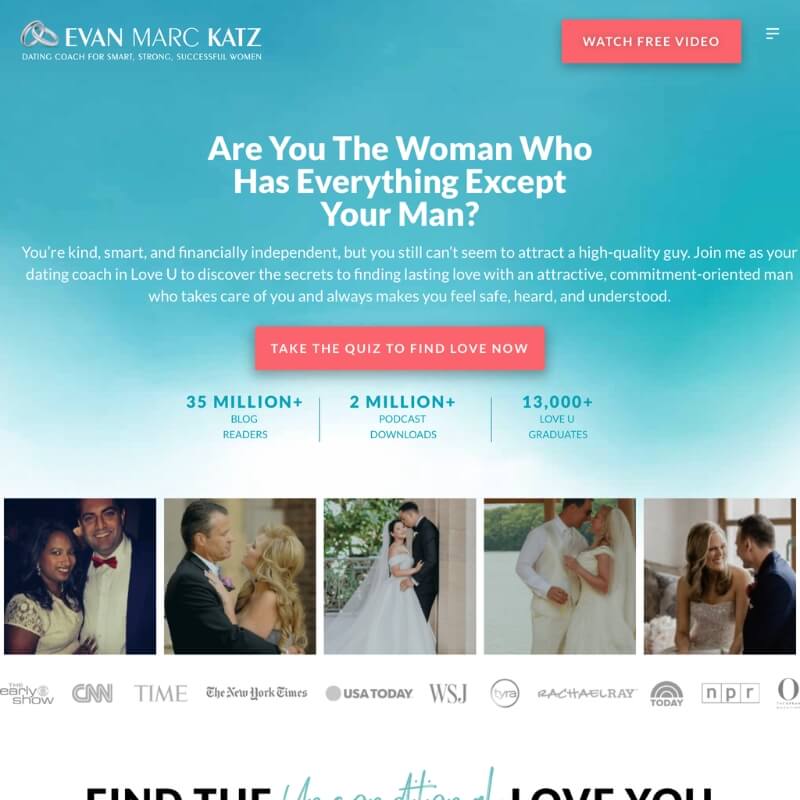 Evan Marc Katz is a personal trainer and dating coach for women looking to find a long-term, healthy relationship. His method involves helping women develop their confidence and self-esteem, so they attract emotionally mature, committed partners.
His online program, Love U, offers solutions for many typical issues with modern dating, including navigating set-ups, online dating, ghosting, and more. With thousands of success stories behind him, Katz is one of the top dating coaches in the modern digital world.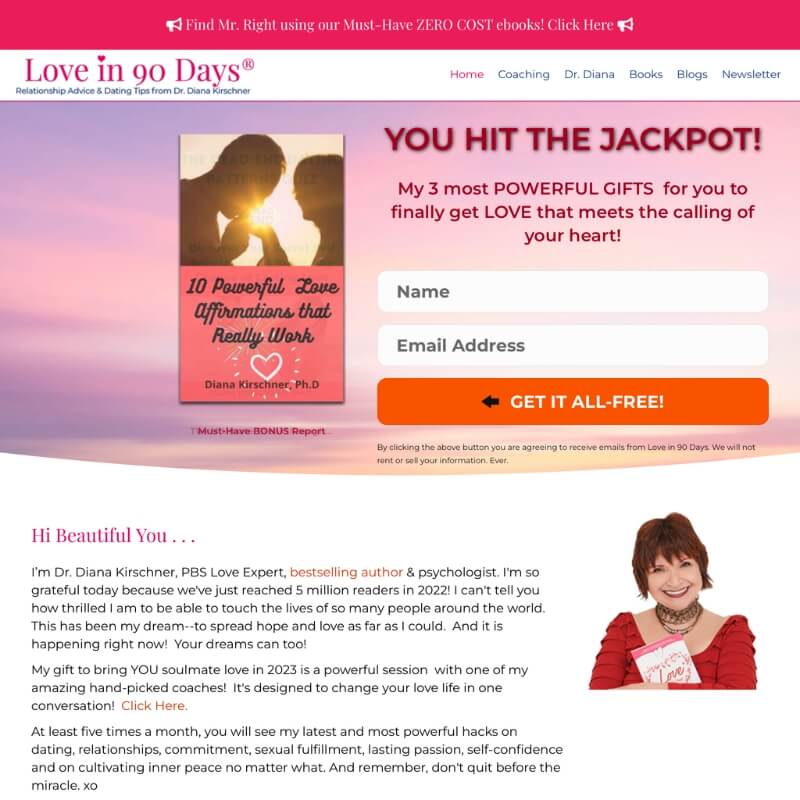 Love in 90 Days is the project of Dr. Diana Kirschner, a psychologist with decades of matchmaking behind her. Kirschner partners with a team of experts who will help you develop your self-confidence and find a long-term partner who is just as committed to you as you are to them.
Dr. Kirschner has a background in family therapy, which transitioned into a specialty in relationships. She has authored many books and has been a frequent guest on Oprah, Good Morning America, and Access Hollywood. Kirschner's online e-coaching lets you connect with her one-on-one.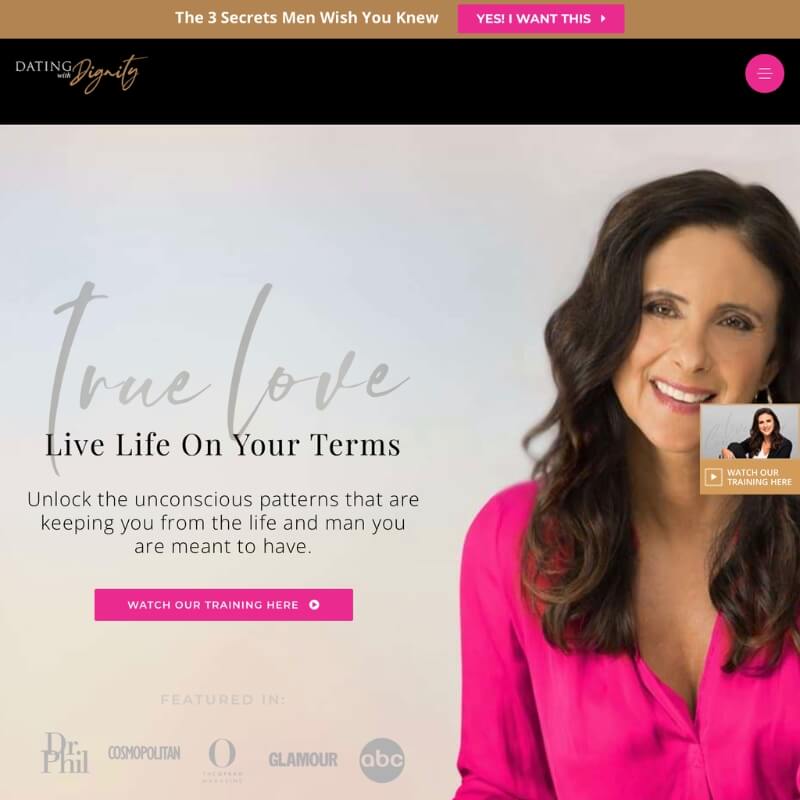 If your experiences with dating have left you feeling a little cheapened, Dating With Dignity might be the solution.
Dating coach and relationship counselor Marni Battista has created a research-based program backed by a team of experts. This program aims to lead you on a journey of self-discovery to learn about your own blind spots when it comes to dating and finding true love.
Whether that means choosing partners that aren't ready to commit or struggling with your own self-esteem, Dating With Dignity offers an all-in-one course to help you tackle these issues and find your true love.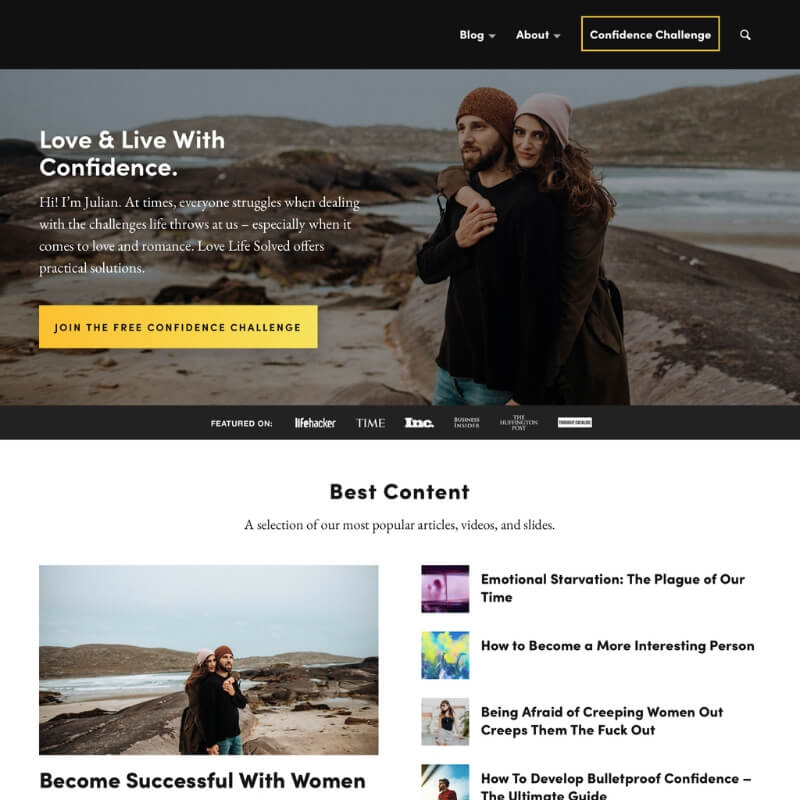 Love Life Solved was founded by Julian Reisinger, an experienced dating coach, and relationship expert with many years of experience.
Reisinger was once a personal dating coach before branching into establishing his own dating sites several times over!
His philosophy is all about helping you feel like you are in control of the process of dating and finding love. That means approaching dating authentically and with respect for both your potential partner and yourself.
Love Life Solved offers a 30-day free challenge to help you get started!
Patti Feinstein began as a mental health coach before specializing in helping people find love. Today, she has become one of the best online dating coaches around!
Her method begins by really getting to know each one of her clients — no small task, as she has helped 20,000 people find their soulmates.
Clients get plenty of one-on-one time as she helps them uncover the real issues in their search for love and improve them. This kind of devoted attention is rare in the world of relationship coaching, and the results speak for themselves.
What do dating coaches do?
Dating coaches help people improve their dating skills and find love. They offer advice, teach communication techniques, and help build confidence to create successful relationships.
Dating coaches can provide a range of services including one-on-one counseling, group classes, and assessment tests. They may also offer advice on how to dress for dates, create an online dating profile, negotiate relationships with family and friends, or even help with breakup recovery.
How can a dating coach help me find love?
A dating coach can guide you through the dating process, help you understand your relationship goals, and teach you how to attract the right partner. They'll also help you overcome any obstacles or challenges you may face in your love life.
With their help, you can gain a better understanding of yourself, learn how to take control of your love life, and finally find the person you've been looking for. A dating coach can be instrumental in helping you change your outlook on relationships and create healthy habits that will help you succeed in the long run.
Do dating coaches work with both men and women?
Dating coaches work with people of all genders and backgrounds. They can provide personalized advice and support tailored to your specific needs and preferences.
They can also help you identify areas in which you may need to improve, such as communication skills or understanding of the opposite sex. Dating coaches will often provide advice on topics like how to approach someone, what to say when talking to a potential partner, and how to recognize relationship red flags.
How do I choose the best dating coach for me?
To find the best dating coach for you, look for someone with experience, a coaching style that matches your personality, and positive reviews from past clients. You may also want to consider their availability and pricing.
Once you've narrowed down your options, talk to them directly about their practices and experience to make sure they're the right fit for you. With the help of a good coach, you can learn how to find meaningful relationships and improve your dating life! Good luck!
Bottom Line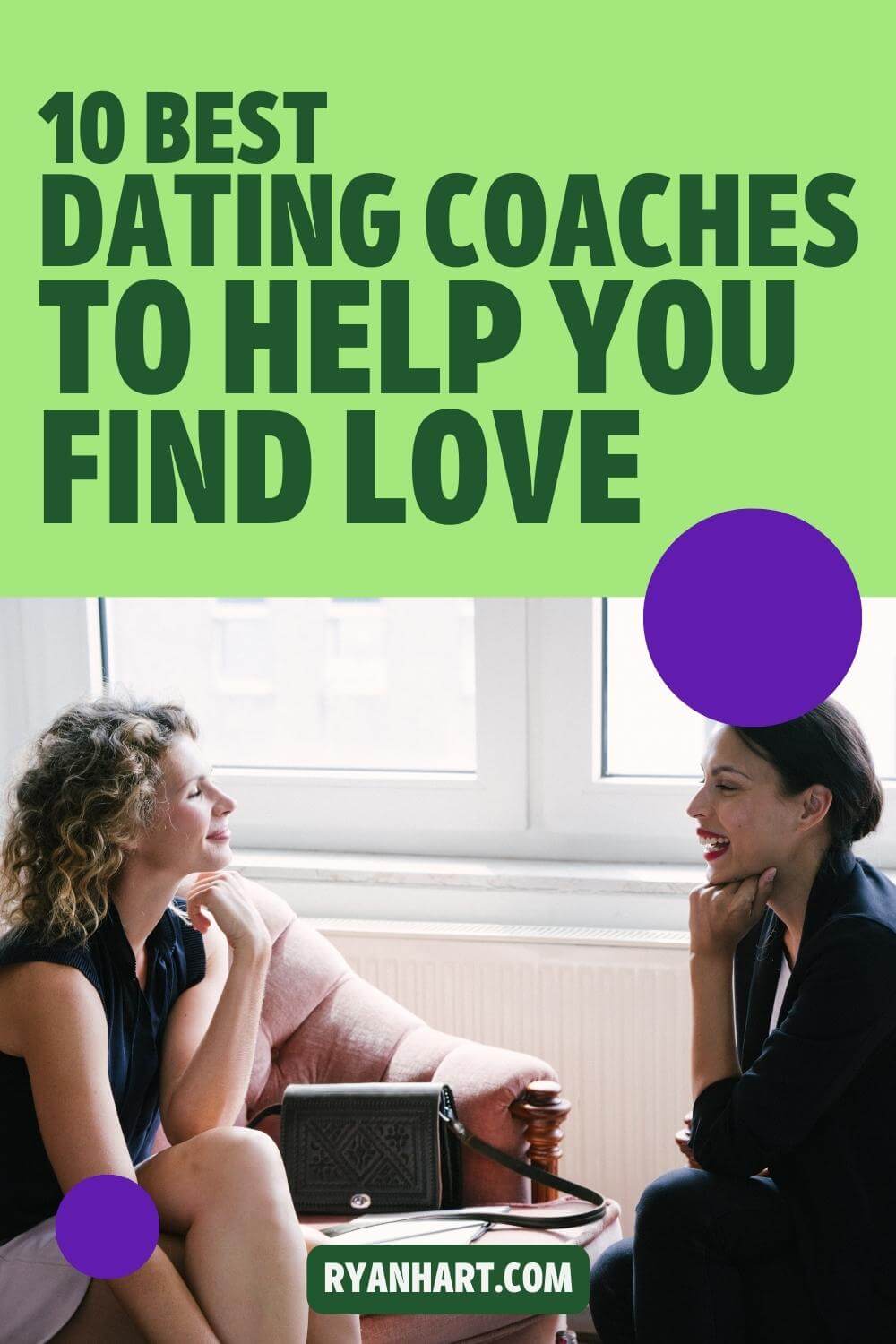 With the help of these dating coaches, you'll be well on your way to finding the one. But remember, the process is not just about finding a partner. It's about learning to love yourself, too.
These coaches will help you grow, understand what you really want, and go after it. Dating is an adventure, and it's time for you to start yours.
So, go out there, be brave, and remember that you're not alone. You have these fantastic coaches cheering you on.