The best dating podcasts provide helpful advice that can improve your love life (and even get you some better sex). However, there are hundreds of dating podcasts online, which can make finding one that appeals to you about as hard as dating itself.
Thankfully, we did the hard work for you and found ten fantastic dating podcasts for your listening pleasure.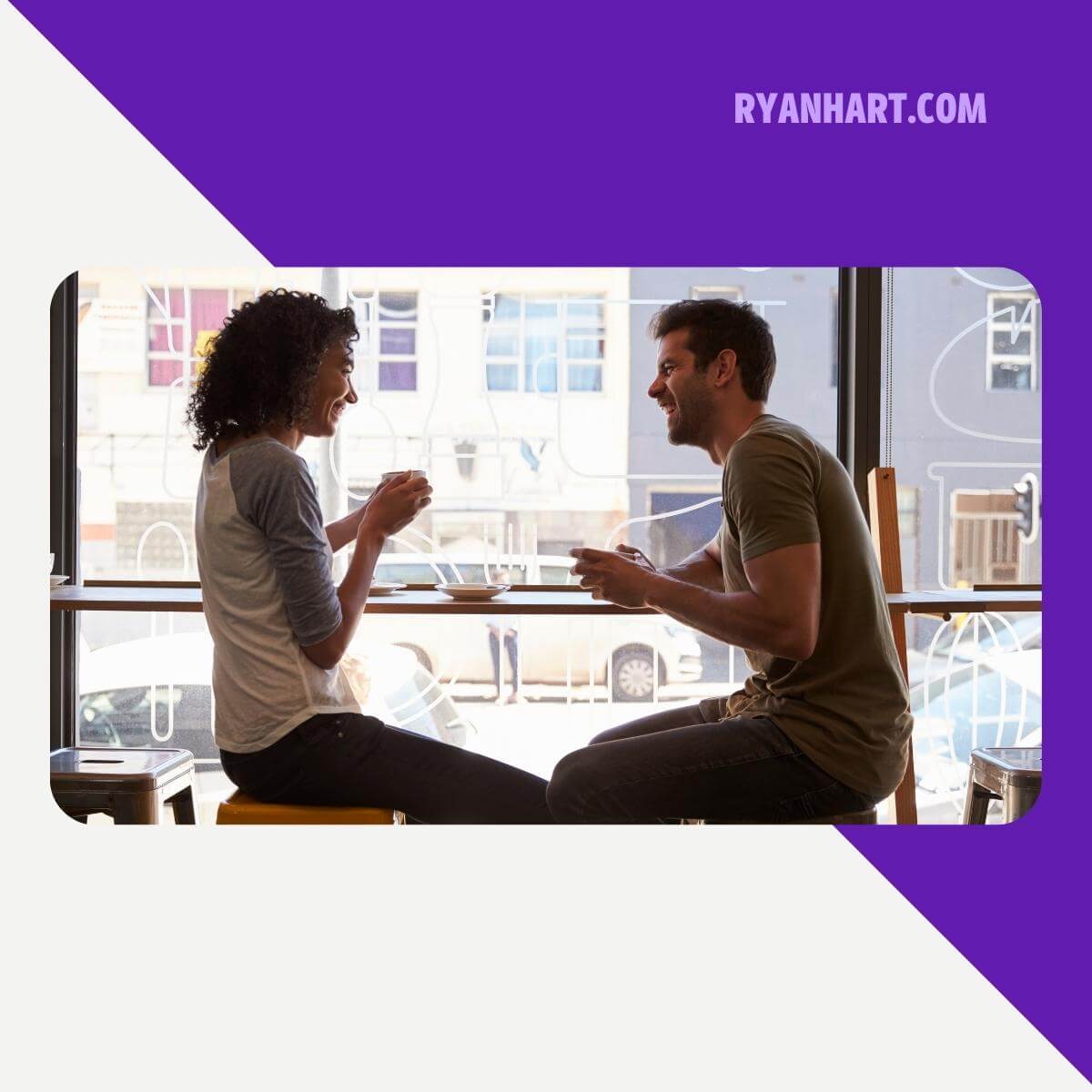 What is the Best Dating Podcast?
The best dating podcasts should include actionable dating advice, valuable tips, and suggestions. Each should have a specific focus, such as new relationships or long-term marriage support. The following ten options are the best dating podcasts and should appeal to anyone trying to find love.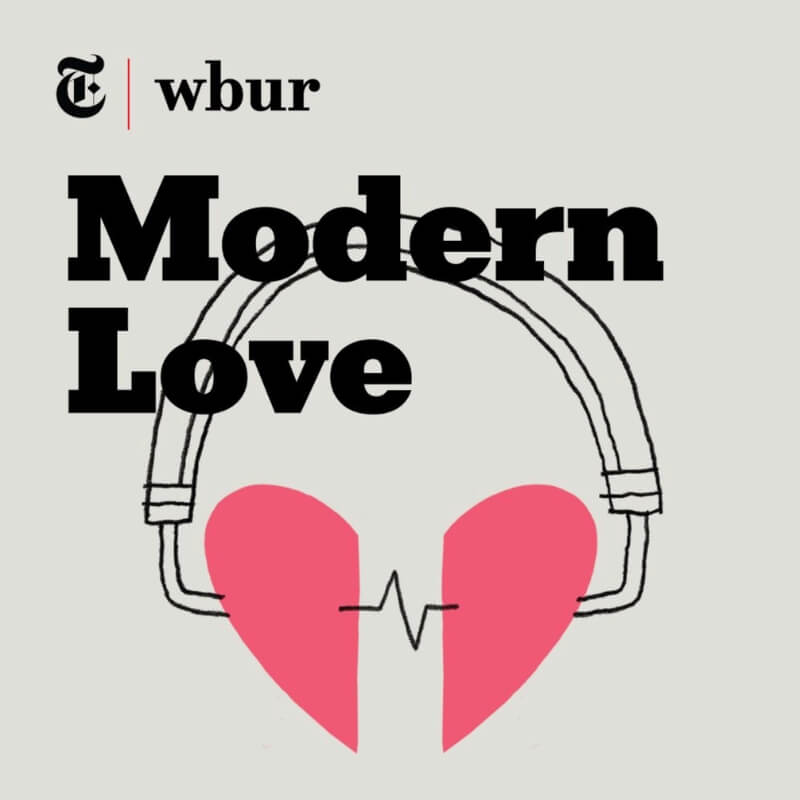 Modern Love is one of the top dating podcasts for singles because it includes established names and well-known celebrities to create a fascinating series of stories.
For example, it has included stories from Uma Thurman, Angela Bassett, Jake Gyllenhaal, and more. It covers complex dating subjects and provides a unique and fascinating learning experience.
Why it made our list:
We strongly recommend Modern Love to anybody interested in celebrities and their wild dating lives. It covers a myriad of unique topics and provides a fun and engaging experience that most people will enjoy.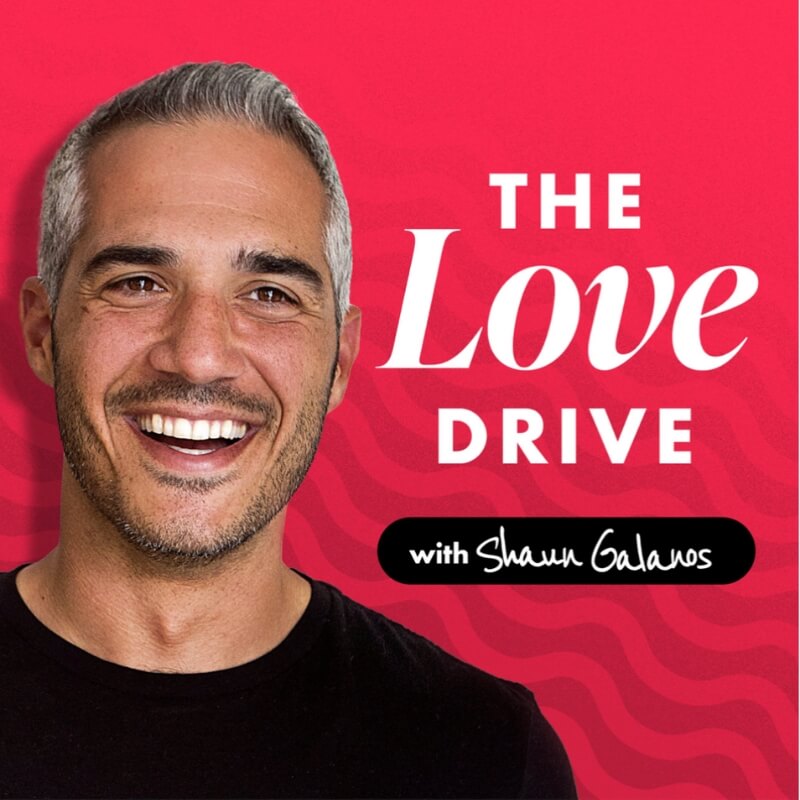 The Love Drive is a dating podcast hosted by Shaun Galanos. It includes shorter episodes focusing on basic dating techniques and more long-form interviews with therapists, healers, and dating experts.
The goal behind this Podcast is to expand your capacity for Love and to ensure you're ready to date. It often includes very positive and supporting messages.
Why it made our list:
The Love Drive is perfect for people who've been struggling to date effectively. It includes actionable advice that helps improve your dating experience, including suggestions for people who may have attachment or trust issues.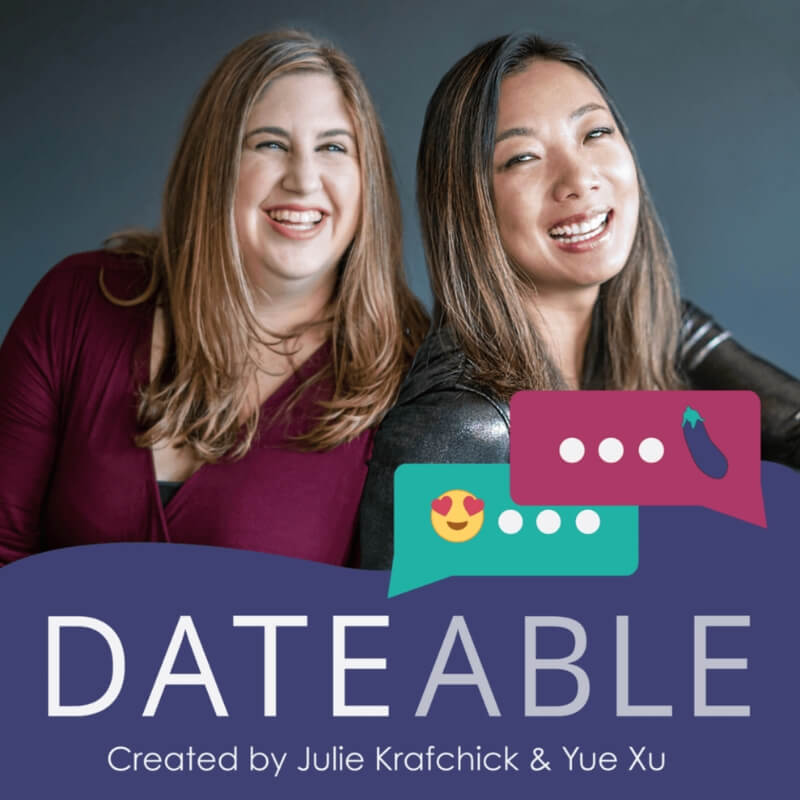 Dateable Podcast is an in-depth look at dating from Yue Xu and Julie Krafchick, two dating experts who discuss everything from odd sexual fetishes to sex parties.
This fun and light Podcast includes hilarious stories shared by real daters and typically changes up its subject every Podcast to provide a more enjoyable listening experience.
Why it made our list:
If you want fun and interesting dating stories that will help reassure you that your dating life isn't so bad, Dateable Podcast is a great option. While it's not as focused on dating advice as other podcasts, it shares many fun and hilarious stories that you may love.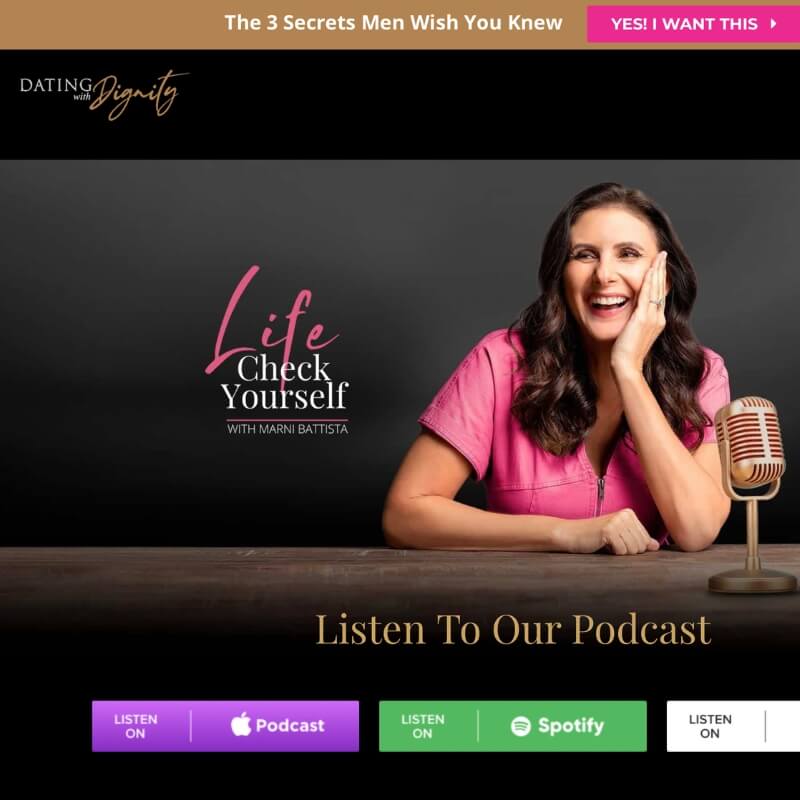 Life Check Yourself is one of the best dating podcasts for singles because it focuses on helping you understand what is holding you back from dating success.
Host Marin Battista gives "real talk" advice that doesn't sugarcoat the issue but which is respectful of her listeners and guests. It can help you better understand how dating works and what you might be doing wrong.
Why it made our list:
If you've been in a dating rut and need actionable advice from someone who won't hide the truth, try Life Check Yourself. The advice isn't always easy to hear, but it comes from a good place and is focused on helping improve your life.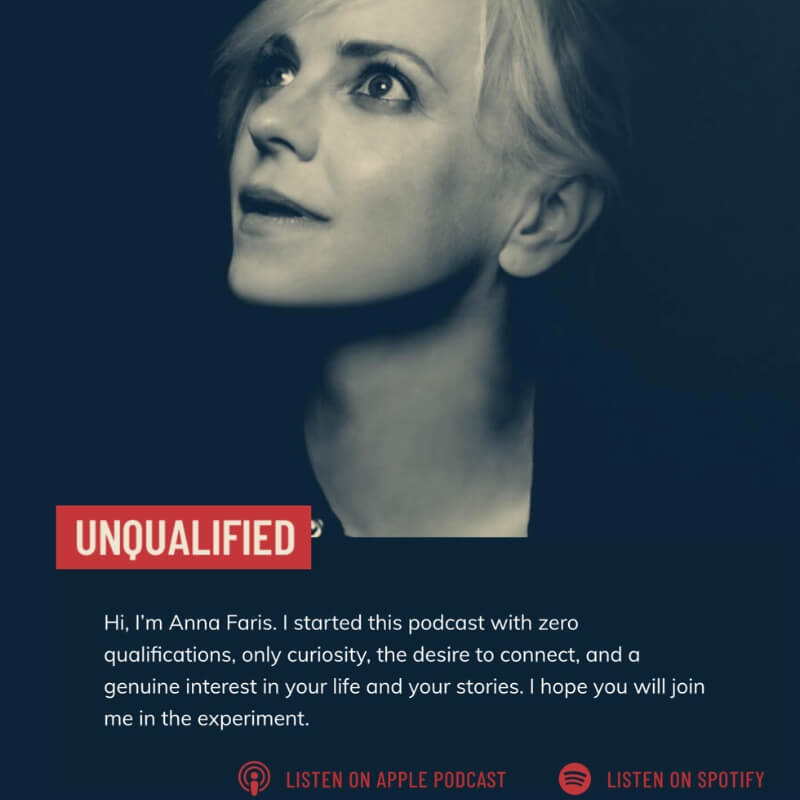 Anna Faris is Unqualified is a dating podcast hosted by Anna Faris that is honest about its intentions. Faris states that she is unqualified to give dating advice but is interested in listening to and learning from other people's stories.
This rather casual atmosphere provides this Podcast with a more fun and engaging style that makes it interesting and often laugh-out-loud funny.
Why it made our list:
Fans of Anna Faris will likely find this is one of the best dating podcasts in the world. However, even people who don't know her work will get a kick out of her casual style and humorous approach. It's designed to be light but illuminating.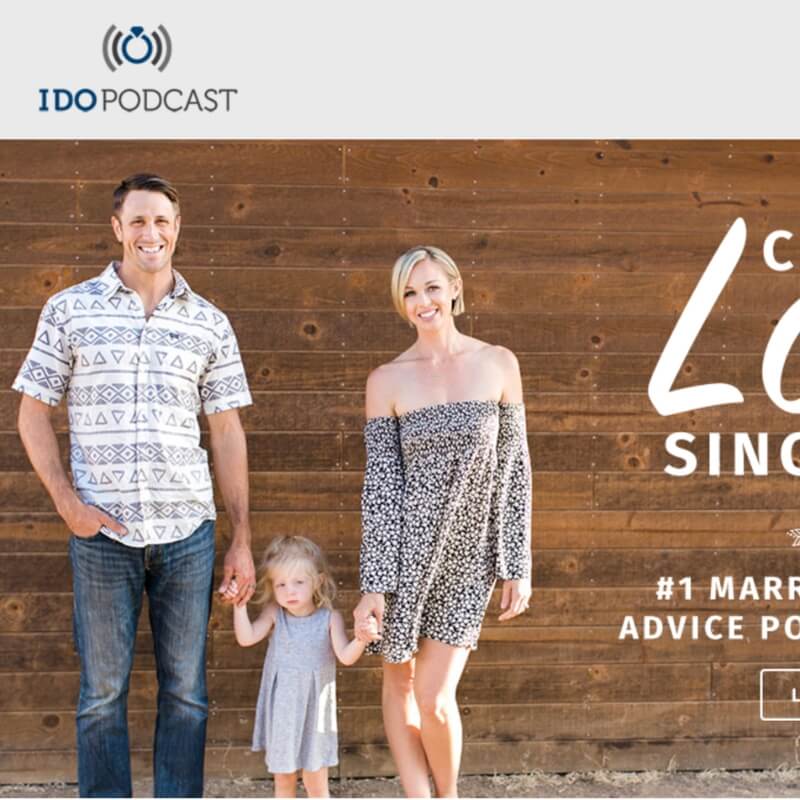 I Do Podcast is a marriage and dating advice podcast focusing on married couples or people moving toward marriage.
They cover multiple subjects, including getting the inspiration to leave someone, creating healthy patterns in LGBT relationships, and avoiding personal drama. This more serious approach makes it appropriate for people with relationship concerns.
Why it made our list:
If you're married or heading towards tying the knot, you'll enjoy the I Do Podcast. It tackles the actual experiences that affect married couples and which can doom relationships if they aren't adequately addressed. That makes this one of the best dating podcasts available today.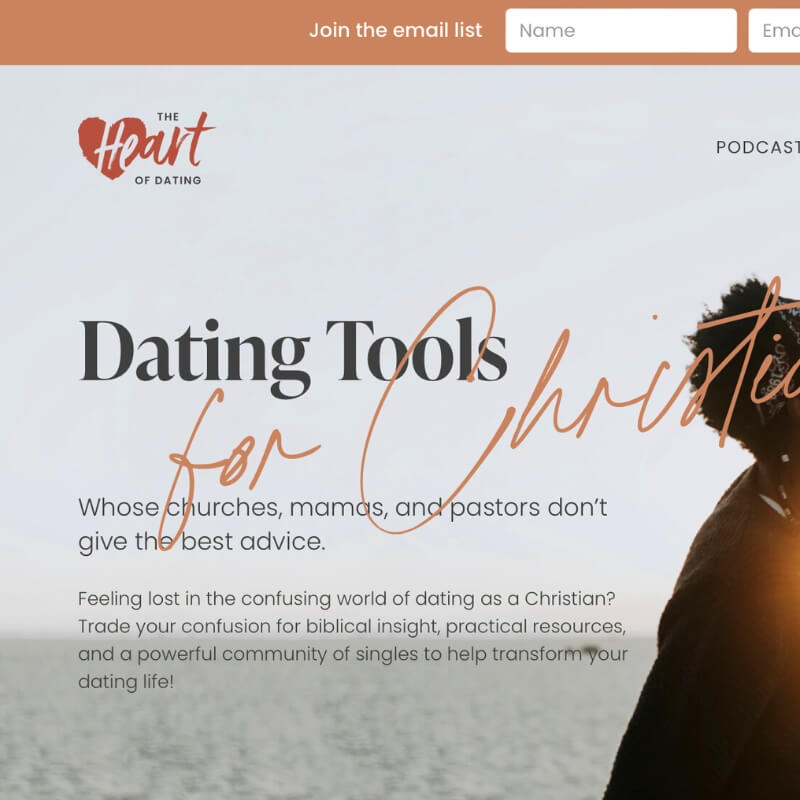 Are you a Christian who's struggling to map out a moral and ethical relationship in today's dating world? You're not alone: The Heart of Dating Podcast covers what it's like to date as a Christian and provides valuable advice for people who want to find their soulmate.
This Podcast has been highlighted by groups like CBN and Inspiration Ministries.
Why it made our list:
Christians who can't seem to find a way through a world filled with questionable dating morals will enjoy this Podcast. It will help you clear your head about your dating experiences and make it easier to connect with others.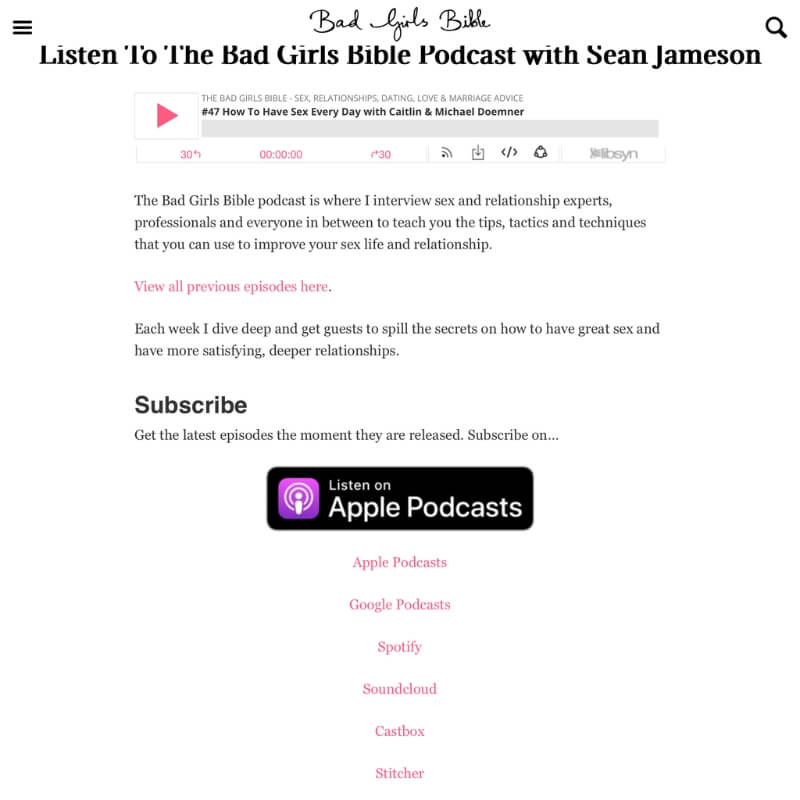 Bad Girls Bible Podcast is hosted by Jean Jameson and focuses on improving your sex life.
You'll learn about various tips and techniques to meet better partners or enhance your sex life with your current lover. With its heavy focus on sex, Bad Girls Bible Podcast has earned its name and reputation as a fun and effective advice tool.
Why it made our list:
Are you looking for more casual experiences or simply want better sex in your current relationship? Listen to this Podcast to get what you need for your sex life. Though suited for more sex-based relationships, this Podcast still provides excellent suggestions for dating.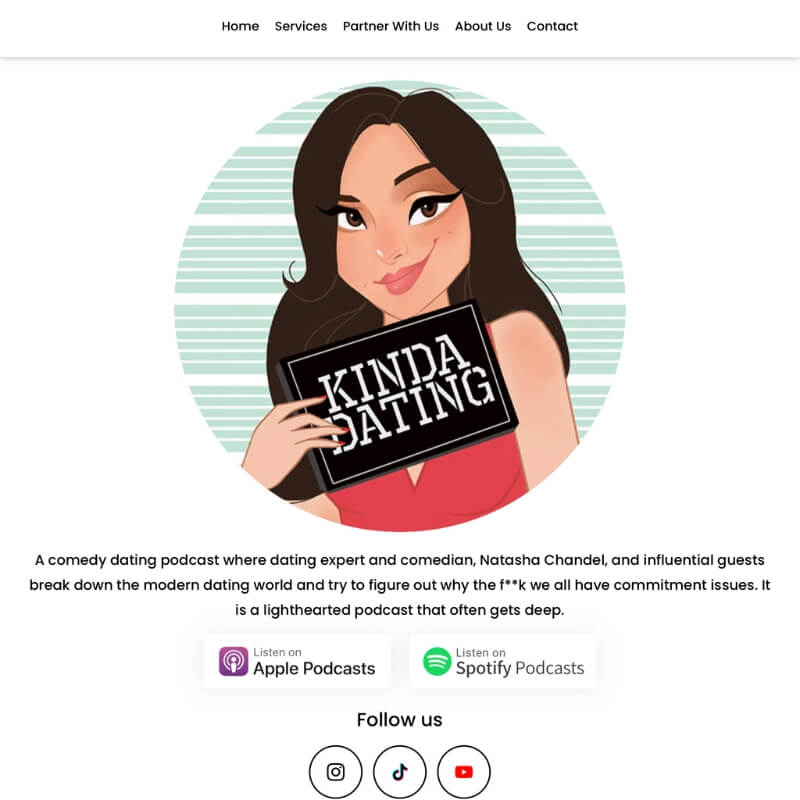 Kinda Dating Podcast is a hilarious comedy podcast hosted by Natasha Chandel, a dating expert and comedian. She interviews new guests on each Podcast to break down modern dating and its many unique quirks.
Popular topics include feeling worthy enough to date, learning to approach people properly, how to have better sex, setting boundaries, and asexuality.
Why it made our list:
Kinda Dating is one of the best dating podcasts for people who want a good laugh. That said, its humor is balanced by useful and actionable advice, making it an excellent all-around dating podcast. If you want great advice with a lighter tone, try this Podcast.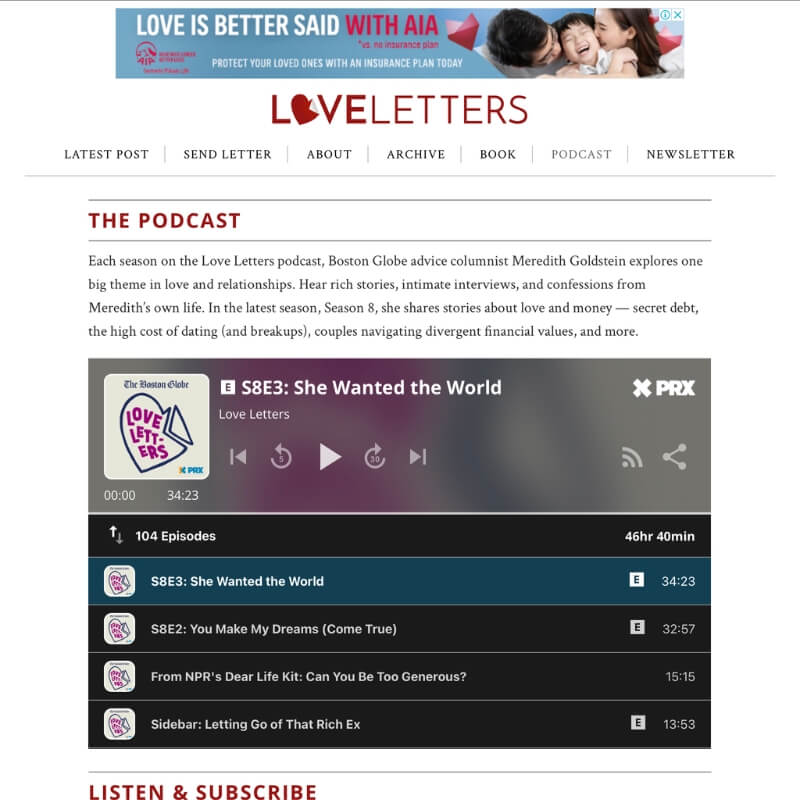 Love Letters Podcast is a podcast by Boston Globe columnist Meredith Goldstein. Each episode teaches you about the dating world's important (and sometimes neglected) elements.
For example, recent episodes covered deciding whose turn it is to pay for dinner (or do the dishes, wash the clothes, etc.), as well as the high hidden costs of dating and breakups and how to minimize them.
Why it made our list:
Do you want a podcast that offers actionable advice that you can use in your relationship? You might love this option. It's designed to provide real tips and suggestions that will naturally improve your relationship: it touches on small things other podcasts don't.
Frequently Asked Questions
What are dating podcasts?
Dating podcasts are audio shows that provide advice, tips, and stories about dating and relationships. They cover various topics like meeting new people, building confidence, understanding emotions, and maintaining healthy relationships. You can listen to them on platforms like Spotify, Apple Podcasts, or their official websites.
How can dating podcasts help me?
Dating podcasts can be helpful because they offer guidance and insights into the world of dating. They provide tips on improving social skills, boosting self-confidence, and understanding different perspectives. They also share stories and experiences that can make you feel more connected and less alone in your dating journey.
Are dating podcasts suitable for all ages?
Some dating podcasts are designed for adults and may discuss mature topics. However, there are also podcasts that cater specifically to younger audiences and focus on age-appropriate advice and experiences. It's important to check the podcast's description or ratings to determine if it's suitable for your age group.
Can I participate in dating podcasts or ask questions?
Many dating podcasts have interactive elements that allow listeners to participate. They may have social media accounts or websites where you can send questions or share your thoughts. Some podcasts even feature special episodes where they answer listener questions. Check the podcast's website or social media pages for more information on how to engage with them.
Bottom Line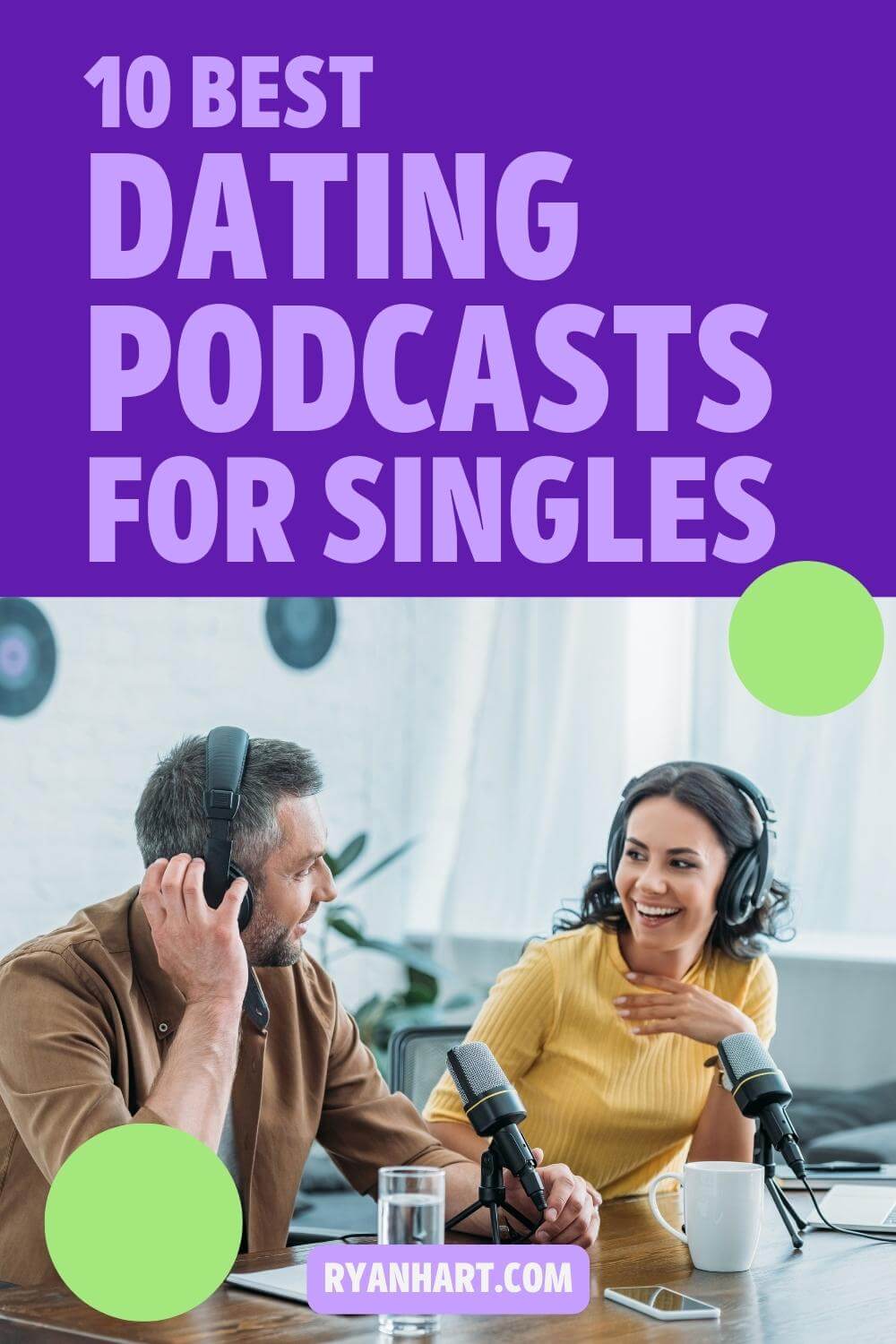 In conclusion, dating podcasts can be a valuable resource for anyone navigating the world of relationships and dating. These podcasts provide helpful advice, tips, and stories that can make your dating journey more enjoyable and less intimidating.
Whether you're looking for guidance on building confidence, understanding emotions, or maintaining healthy relationships, there's a podcast out there for you. Just remember to choose podcasts that are suitable for your age group and align with your interests.
By listening to these podcasts, you can gain insights from experts and learn from the experiences of others, which can ultimately help you make better choices and approach dating with a more positive mindset.
So go ahead, explore the world of dating podcasts, and discover the wealth of knowledge and inspiration they have to offer!