If you or someone you know is going through a divorce, it can be a difficult and emotional time. Fortunately, many helpful books are available to guide you through the process.
In this article, we have compiled a list of the best divorce books that offer practical advice, emotional support, and insight into divorce's legal and financial aspects.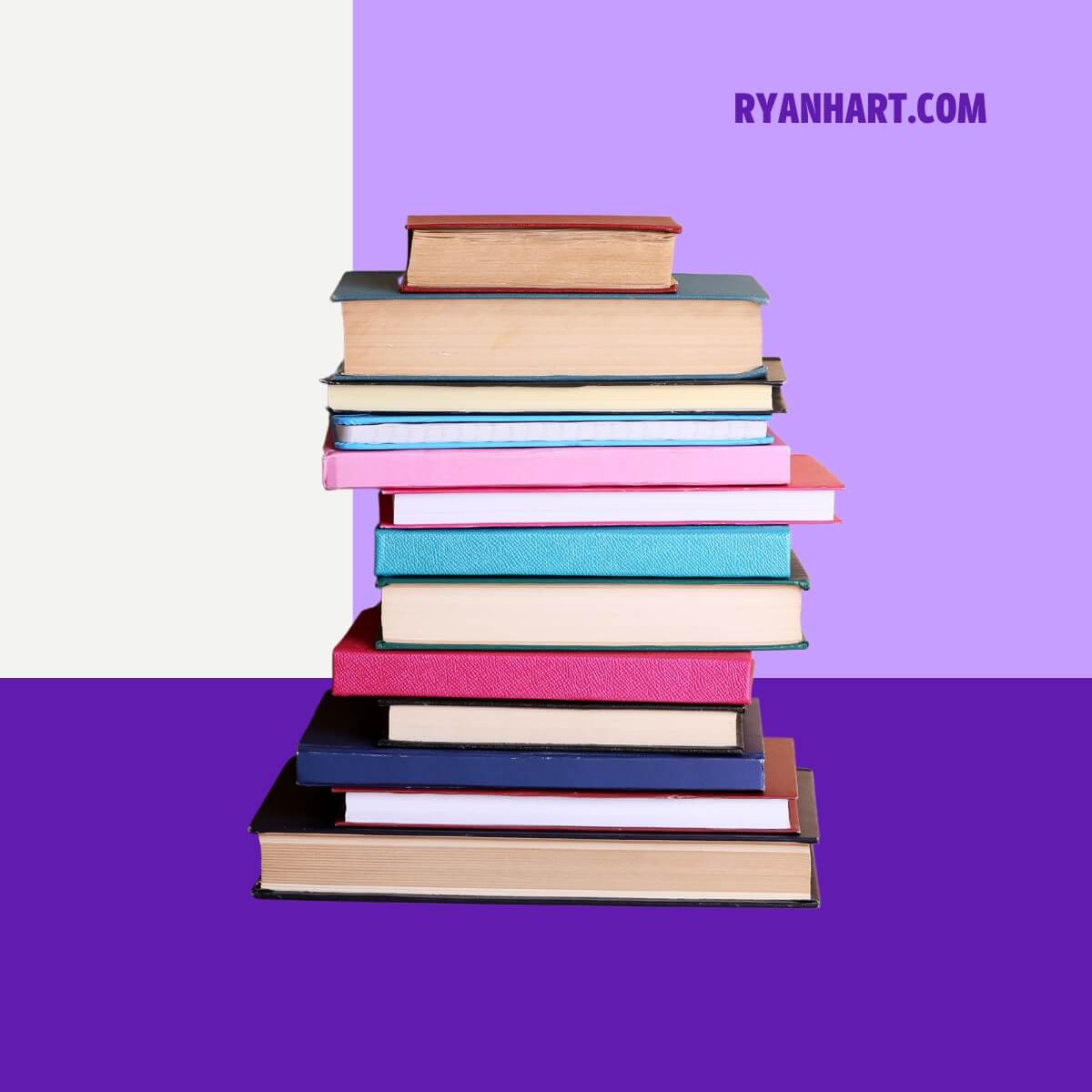 What is the best book about divorce?
We researched and reviewed some of the most popular divorce books on the market to help you find the best ones for your situation: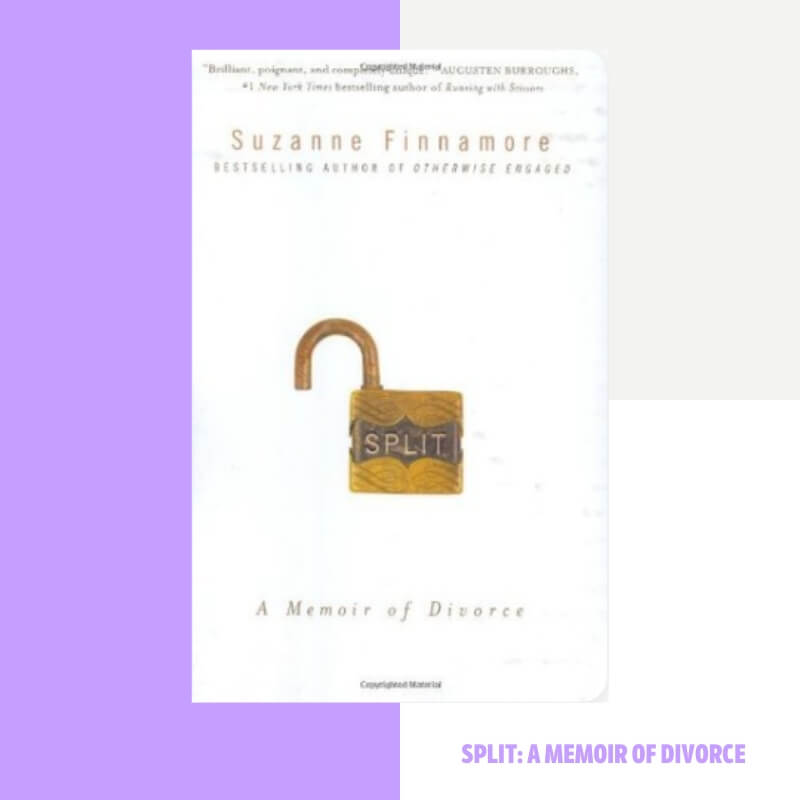 In Split: A Memoir of Divorce, Finnamore shares her experience of going through a divorce and raising her son as a single mother. Her humorous and engaging writing style makes the book a quick and easy read.
The author's honesty about her emotions and experiences can be comforting to readers going through a divorce themselves. However, some readers might find the author's humor inappropriate or insensitive, given the seriousness of the topic.
Additionally, the book is not a comprehensive guide to divorce and may not provide practical advice. Some readers might also find the author's portrayal of her ex-husband and other characters one-sided.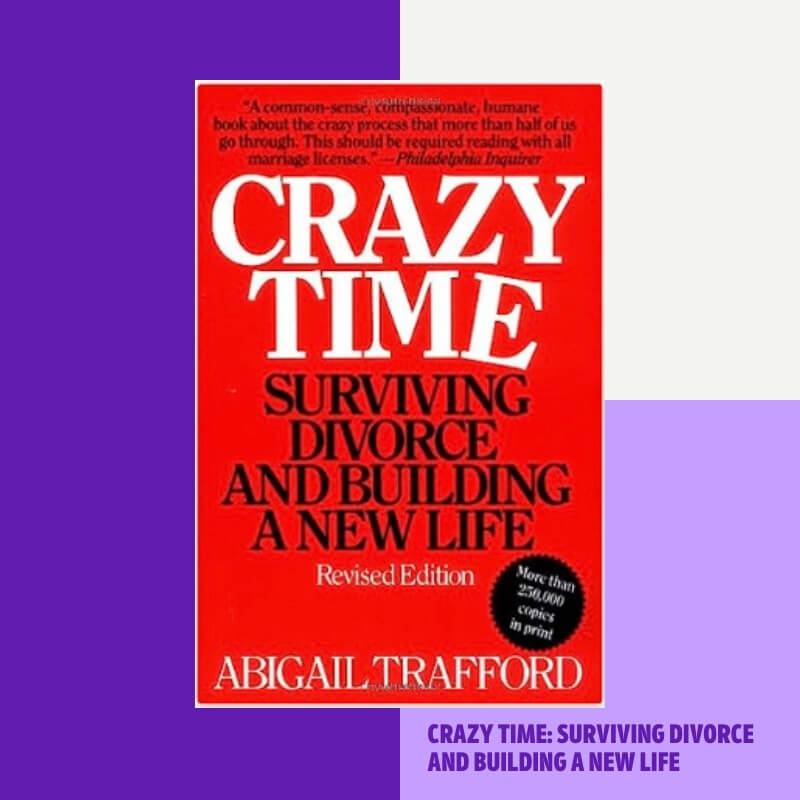 Crazy Time is a book that can help you get through a difficult time in your life. The book provides a comprehensive analysis of marriage and how it falls apart.
It also offers abundant case studies to help you understand why relationships fail. One of the best things about this book is that it discusses many topics about divorce and provides helpful insights.
It can help you understand why you're feeling the way you are and what you can do to move forward. In addition to its informative content, the book provides readers with valuable tips for handling divorce's legal and financial aspects.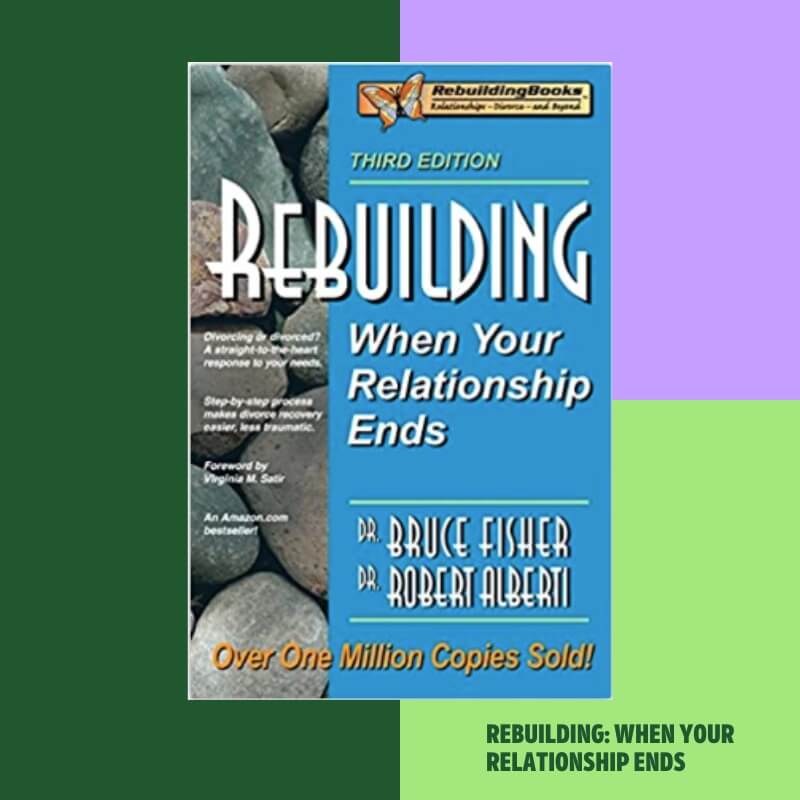 Rebuilding is a useful manual that can assist you in managing the intricate feelings that arise when a relationship comes to an end.
The book is written in a straightforward and succinct style, ensuring effortless comprehension. The book offers a step-by-step process for rebuilding your life, including dealing with emotions, setting goals, and moving on.
The author provides practical advice that can be applied to different situations, making it a useful resource for anyone going through a breakup.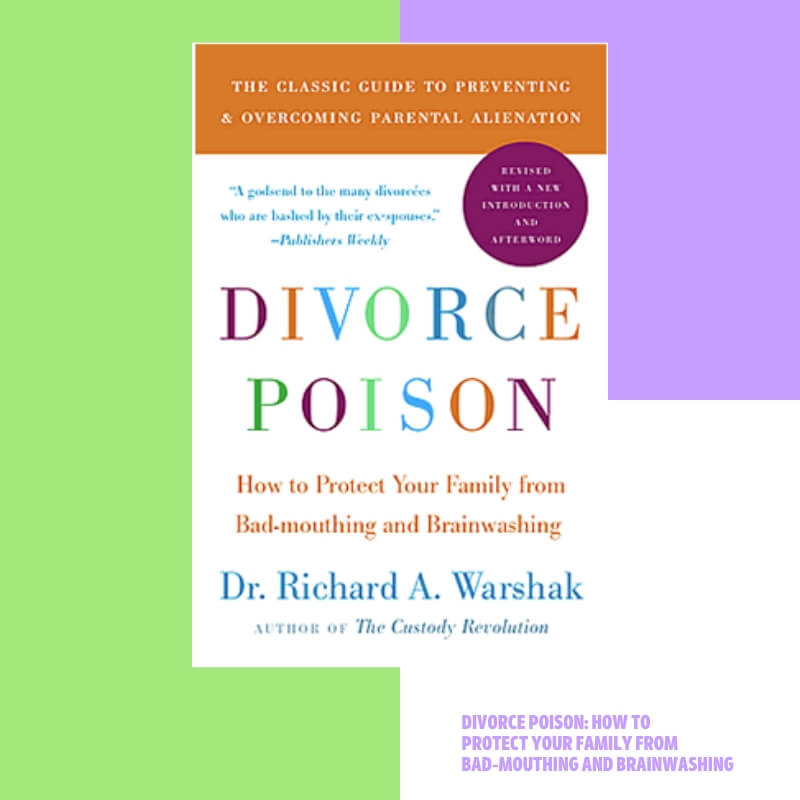 Divorce Poison is an essential guide for divorcing parents who want to protect their children from Parental Alienation Syndrome (PAS). This book offers useful guidance on identifying the indications of parental alienation and safeguarding your children from its effects.
It is written clearly and concisely that is easy to understand, making it accessible to a wide audience. The book covers various topics, including the psychology behind parental alienation, recognizing the signs of PAS, and protecting your children from it.
It also provides practical advice on communicating with your ex-spouse and working together to protect your children.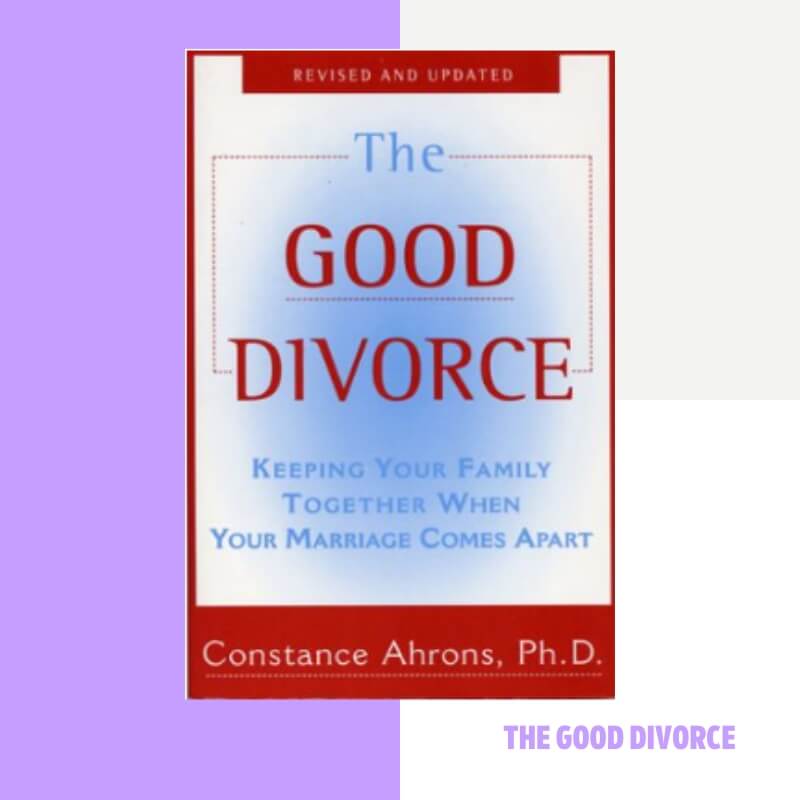 The Good Divorce is an excellent resource for anyone who is going through a divorce or considering one. The book is based on a scientific study and offers a roadmap for a constructive and positive approach to divorce.
It helps readers understand the different types of couples and how they can fare after divorce.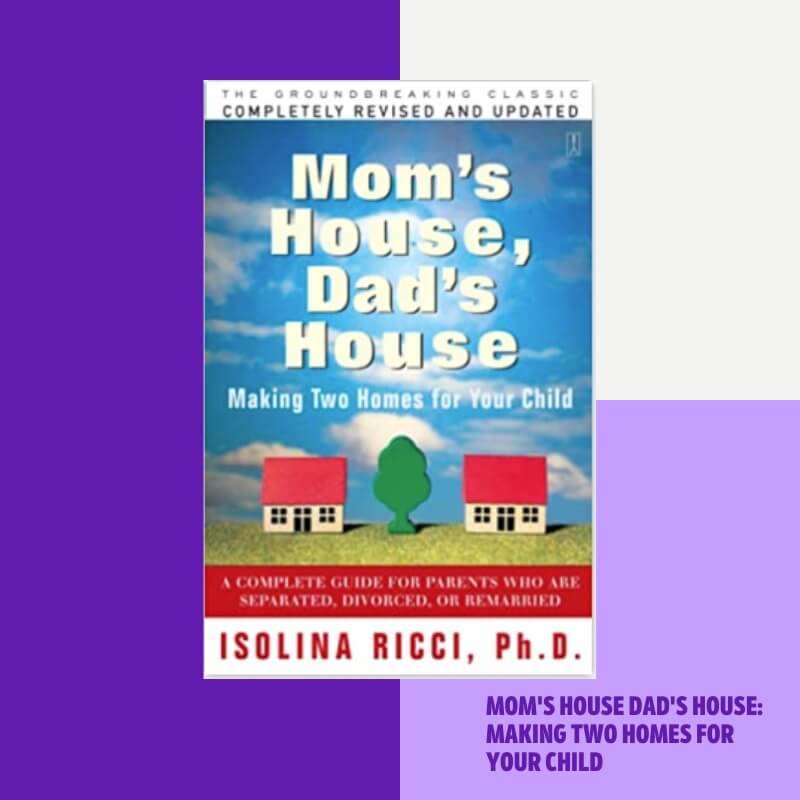 Mom's House Dad's House is a great resource for parents who want to create a healthy and stable environment for their child while co-parenting.
This book covers a broad spectrum of subjects related to divorce and co-parenting. It includes discussions on legal and financial matters, communication, and managing emotions.
The book provides practical advice on how to create a co-parenting plan, how to handle conflict, and how to communicate effectively with your ex-partner.
It also offers tips on how to help your child adjust to the changes brought on by divorce and how to maintain a positive relationship with your child.
The book is geared towards parents who are on good terms with each other, so it may not be as helpful for those who are dealing with high-conflict co-parenting situations.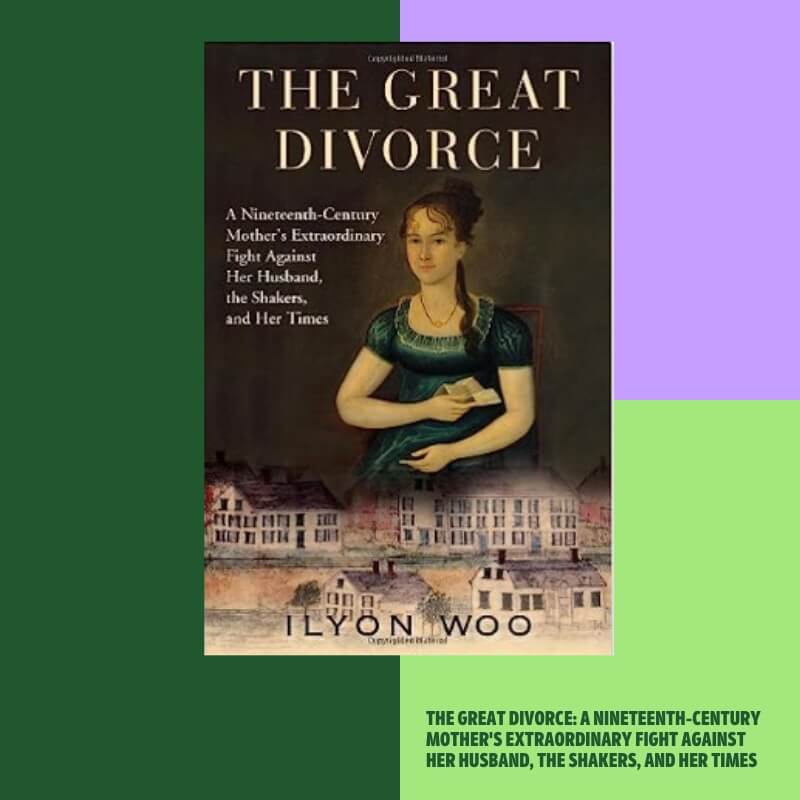 The Great Divorce is a well-researched book that tells the story of Eunice Chapman's fight for custody of her children and some control of her own fate.
The book is meticulously researched and provides a detailed account of Eunice Chapman's life, including her marriage, her husband's involvement with the Shakers, and her custody fight.
The author, Ilyon Woo, presents a rich and full flavor of the time and different views of the same event, making the book an interesting read for history buffs.
The book is well-written and has the sweep and pace of great fiction, making it an engaging read for anyone interested in the story of Eunice Chapman.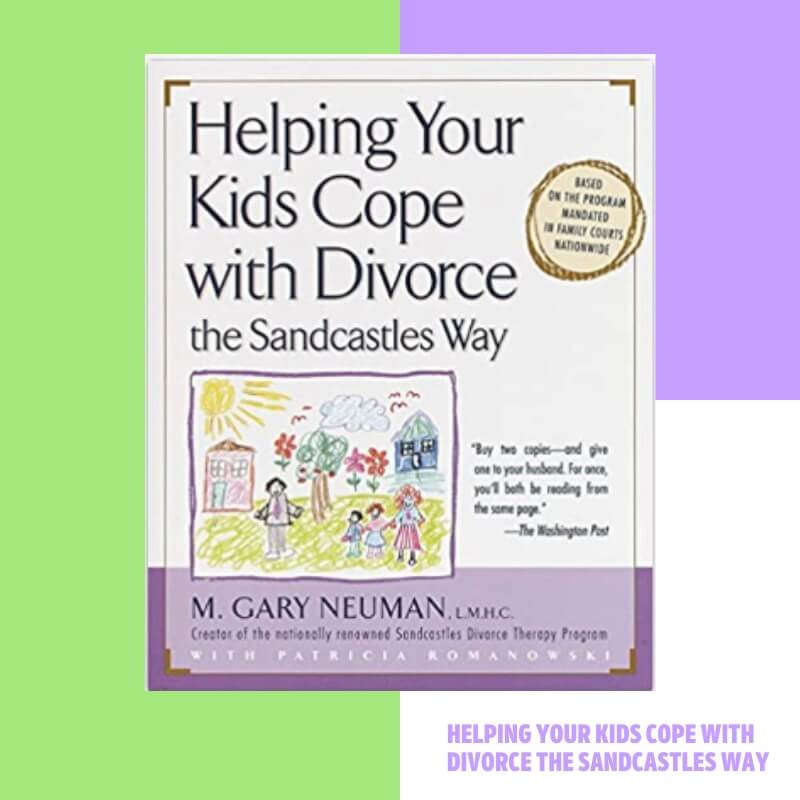 Helping Your Kids Cope with Divorce the Sandcastles Way is an excellent resource for parents who want to help their children through the difficult divorce process.
It provides practical advice on how to talk to your children about divorce, how to help them adjust to changes in their lives, and how to co-parent effectively with your ex-spouse.
One of the strengths of this book is that it is written by a renowned expert in the field, Gary Newman, who has years of experience working with families going through a divorce.
His advice is grounded in research and his own professional experience, making it a reliable source of information.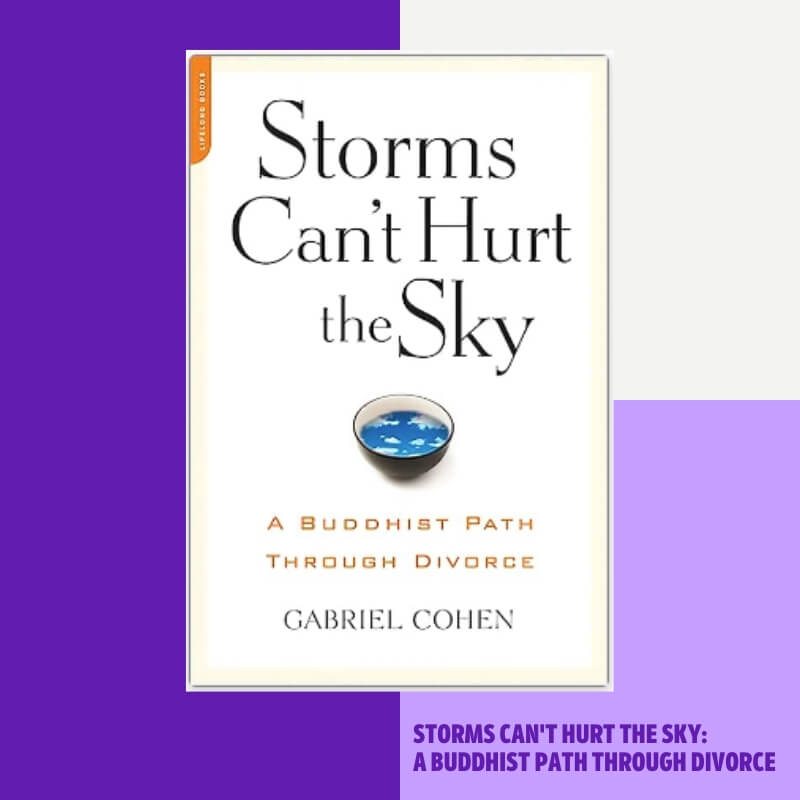 In Storms Can't Hurt the Sky, author Gabriel Cohen draws on his own experience with divorce and his Buddhist practice to offer insights and guidance for readers going through a similar experience.
The book covers dealing with anger and resentment, finding forgiveness, and moving on with your life.
One of this book's strengths is its unique perspective on divorce. By viewing the experience through the lens of Buddhist teachings, Cohen is able to provide a fresh and insightful approach to coping with the emotions and challenges of divorce.
The writing is compassionate and relatable, making it easy to connect with the author's experiences and advice.
While the book may not be for everyone, those open to a spiritual approach to divorce will find it a valuable resource.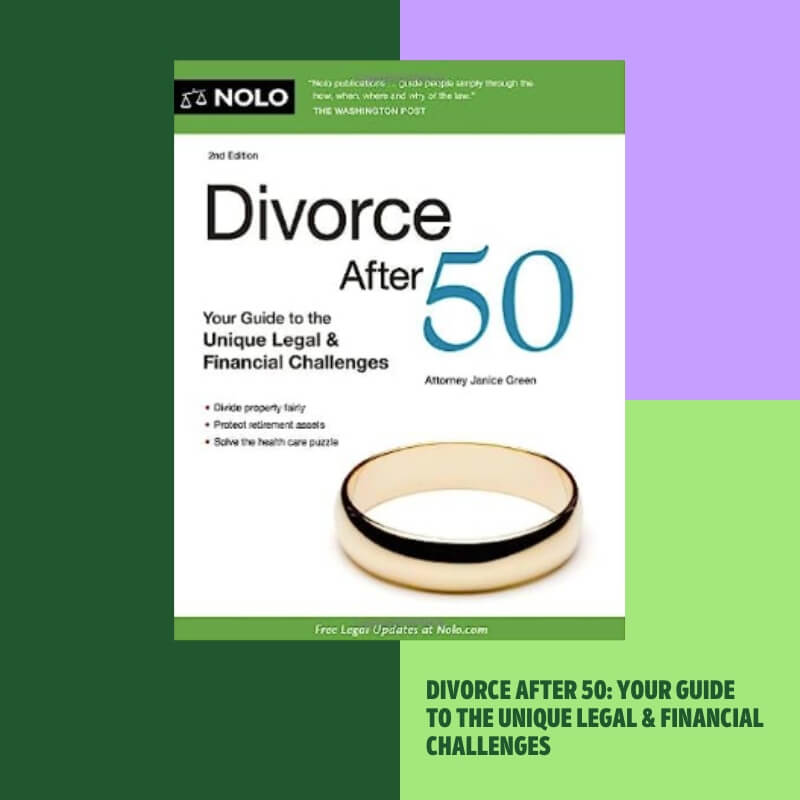 Divorce After 50 is a helpful resource for those over 50 considering a divorce.
The book is written by attorney Janice Green, who has extensive experience with late-life divorce. This book offers illustrative instances and is presented in a readable manner, thus making it available to individuals without legal expertise.
Additionally, the book offers insight into retirement plans and finances, which can be particularly important for those over 50 who are considering a divorce.
Frequently Asked Questions
Why should I read books on divorce?
Reading books on divorce can help you understand the process, feelings, and how to cope with this tough time. They offer guidance, support, and advice from experts and people who have been through it. Knowing what to expect and having a plan of action can make the process easier, so it is important to do your research and be informed.
Are these books only for people getting divorced?
No, these books are helpful not only for those going through a divorce but also for their friends, family, and even professionals working with divorcing couples. Anyone seeking to better understand and support someone during a divorce can benefit from these books. This is particularly important as individuals and relationships go through the complex legal, financial, emotional, and psychological processes of divorce.
Are there books specifically for kids dealing with their parents' divorce?
Yes, there are books written especially for children to help them understand and cope with their parents' divorce. These books use age-appropriate language and illustrations to address their concerns and emotions. They also provide advice on how to handle difficult conversations with parents, and activities to help children express their feelings.
Additionally, many of these books include resources for additional support such as online forums or referral information for local organizations. With the right guidance and support, kids can learn healthy coping skills to deal with their parents' divorce.
Do these books cover co-parenting after divorce?
Many divorce books discuss co-parenting strategies and tips for maintaining a healthy relationship with your ex-spouse for the sake of the children. Look for books that specifically focus on this topic if it's important to you. Consider finding a local support group or counselor to help you navigate the challenges of co-parenting and maintaining amicable post-divorce relations. Lastly, remember that you are not alone in this situation - there are many divorced families out there who have successfully navigated their new normal.
Bottom Line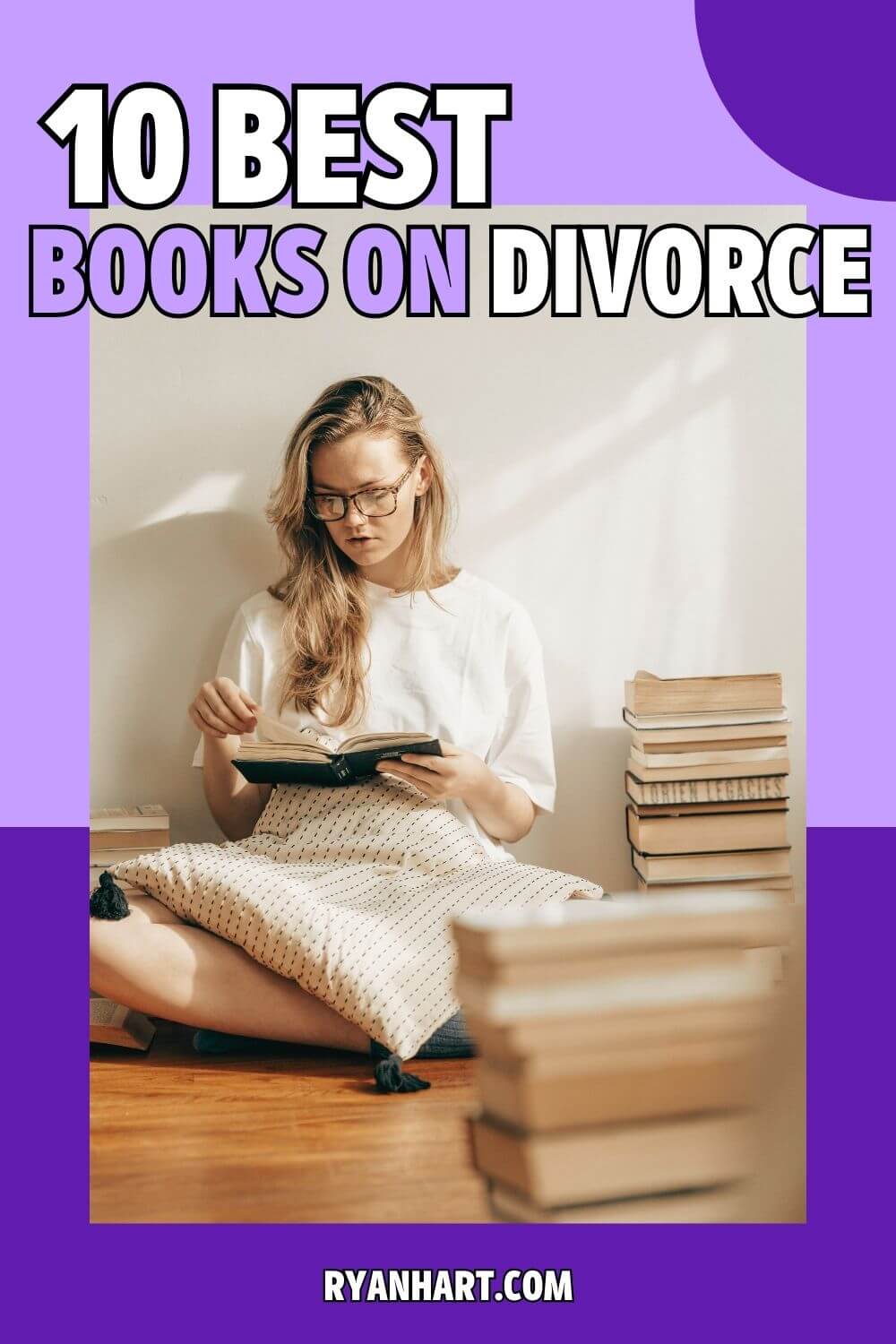 Going through a divorce can be a tough and confusing time for everyone involved. Reading books on divorce can provide you with helpful information, support, and advice to make this challenging journey a bit easier.
These books can help you understand your emotions, learn how to cope, and even find ways to rebuild your life after divorce. Remember, you're not alone in this experience, and many people have been through it and come out stronger on the other side.
By learning from their stories and the expert advice in these books, you'll be better equipped to handle the ups and downs of your own divorce journey. Don't be afraid to reach out for help from friends, family, and professionals as well.
Together with these valuable resources, you can begin to heal and move forward to a brighter future.