Messaging people online always leaves a trail of clues on your phone for others to find. That's why certain secret messaging apps are cleverly disguised as mobile games.
These apps make messaging other people easy and fun and let you message people discreetly. There are a handful of secret messaging apps that most Internet users prefer. Each one has something different to offer users.
Read on to find out which one would suit your needs the best.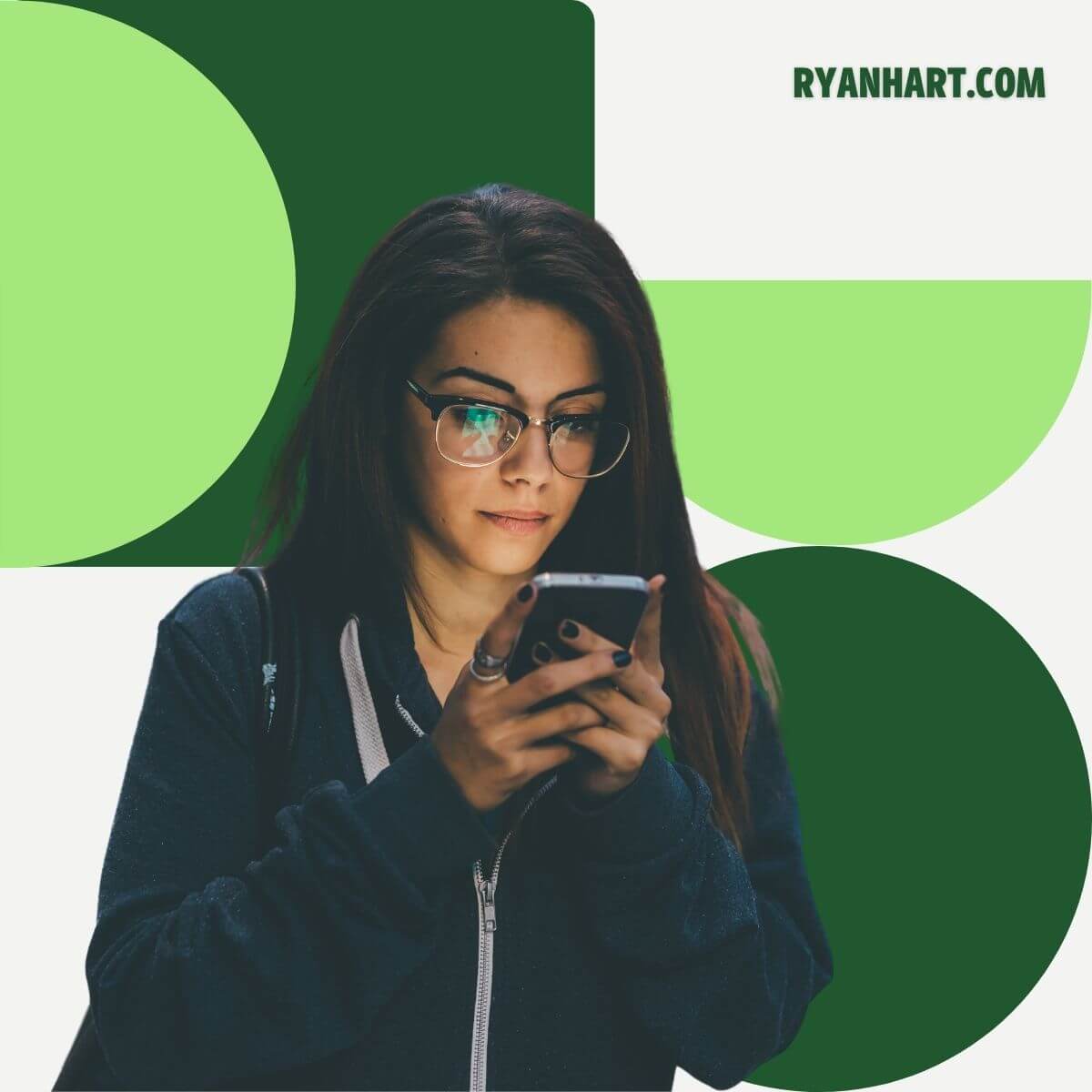 What is the Best Secret Messaging App?
Apps that look like something else are more common than most people realize. Here are the best secret messaging apps:
1. Confide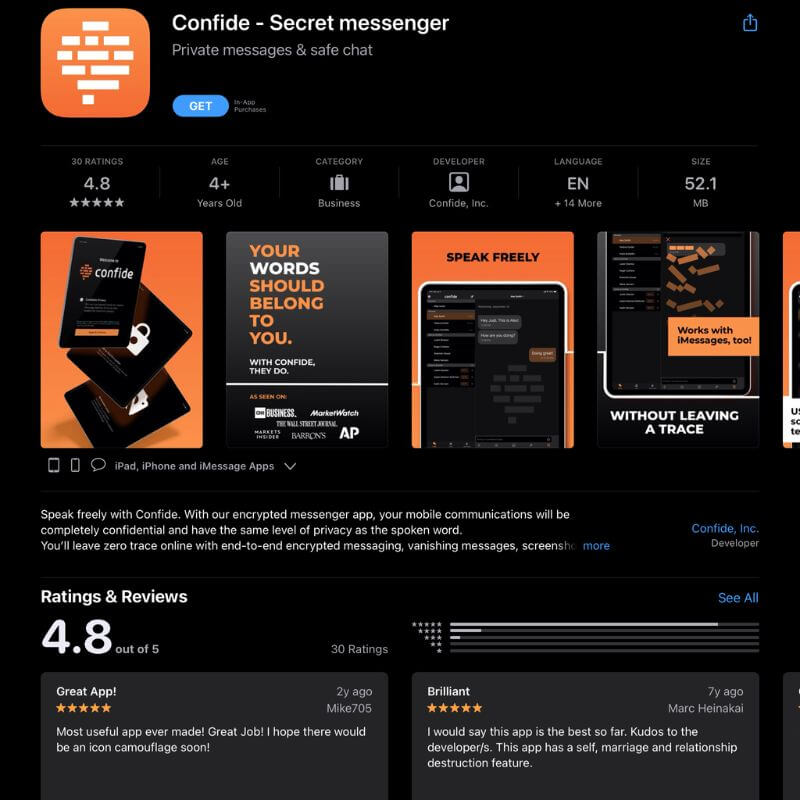 Text messages should stay between you and the person you sent them to. With most messaging apps, it is easy for a hacker to intercept texts. But Confide lets you text confidentially, either to an individual person or a group of people.
After you've sent a text through this messaging app, you have the option to hide it or even retract it. How many times have you sent a text and then instantly regretted it? With Confide, there are no regrets necessary. Feel free to text who you want, when you want, knowing that you can take the text back if you need to.
What Confide does best:
Confide uses encrypted messaging to reassure you that your texts are always safe from prying eyes. If you value privacy when it comes to your texts, Confide is among the best hidden messaging apps.
2. Calculator Pro+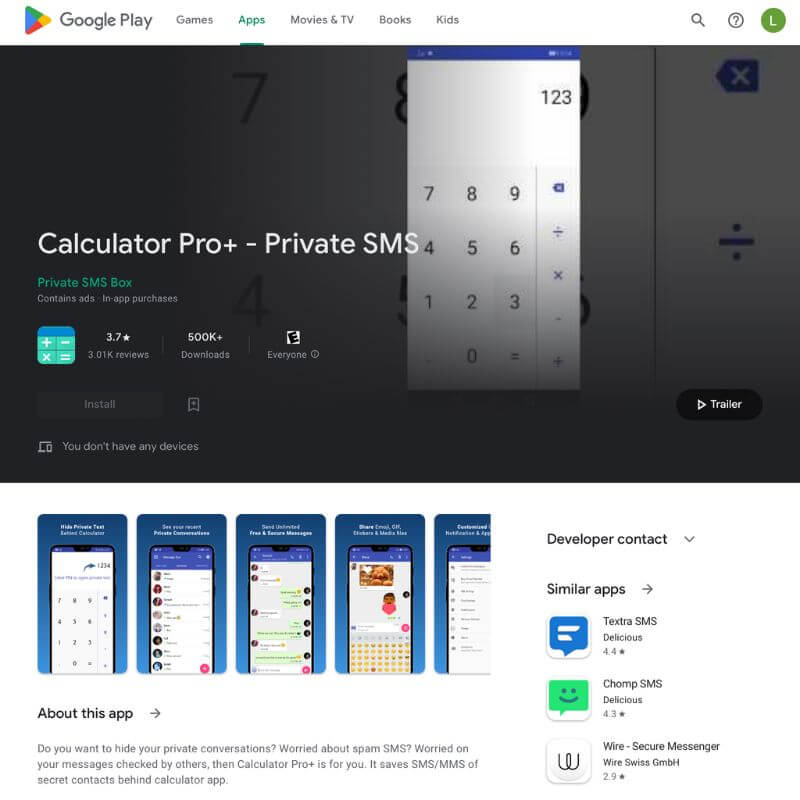 For all the math nerds out there that don't want anyone to know they are texting someone, Calculator Pro+ is a great option. It also prevents you from getting those annoying spam texts that everyone gets.
And to keep the texts you send confidential, all you have to do is make sure the recipient is in the app as a private contact. This way, your text conversations stay within the app, so no one else can see them.
The entire time you are using the app, those around you will believe you are just solving equations on your calculator. That's the beauty of using apps that look like something else.
What Calculator Pro+ does best:
The best feature of the Calculator Pro+ is its ability to let you send and receive texts right in front of others without them even knowing. Being able to make contacts private means no one will ever glance at your phone and see a text they shouldn't.
3. Session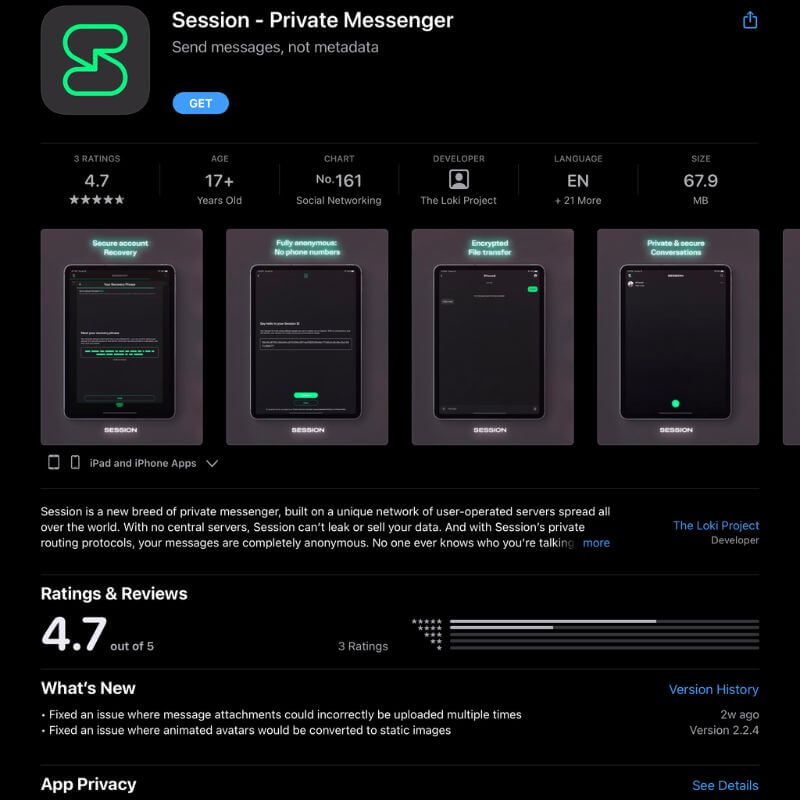 One of the most technologically advanced hidden messaging apps is Session. You don't need to provide a phone number to start using this app. Using routing protocols that are kept private, Session makes it easy to send and receive texts in complete and total privacy and safety.
Everything, including your IP address, remains unaccessible by other people. The app uses end-to-end encryption to ensure that any text you send and receive is safe from anyone else's sight. Its decentralized network includes many servers, so hackers will never be able to figure out which one your texts are stored on.
What Session does best:
The technology Session uses ensures you will have the safest texting experience. The app notifies you anytime you receive a text and can tell you which conversations have been read and which you haven't.
4. Orbit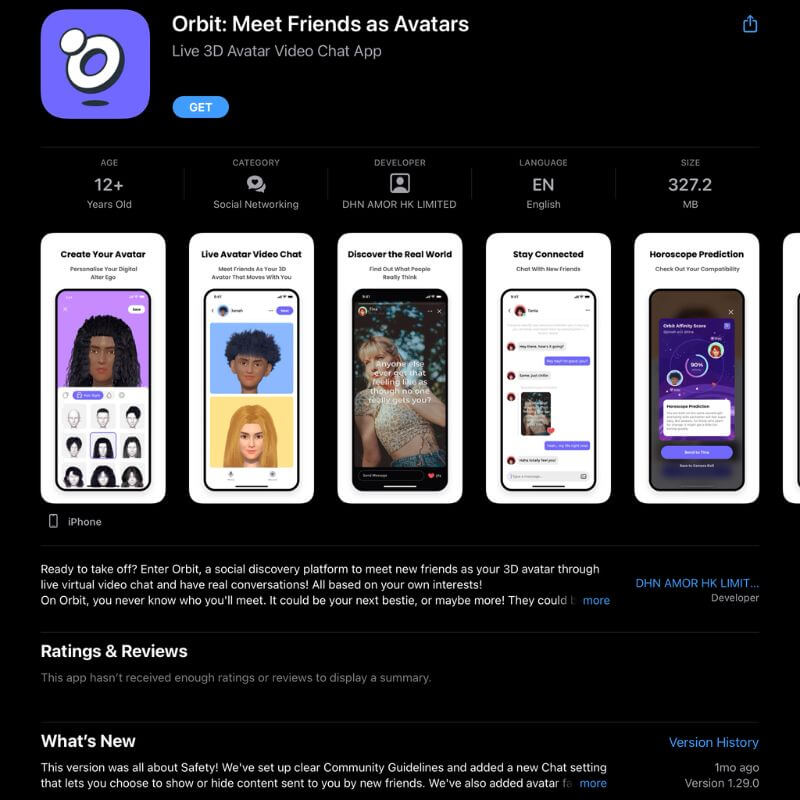 One of the dating apps that looks like a game is Orbit. As a social platform, it can be a great place to meet locals or even people from around the world.
You can choose a 3D avatar to represent yourself and even engage in video chats with other users who share your interests.
There is no posting real photos of yourself, so people can get to know you based on your personality alone. If you meet someone you want to see if you are compatible with, the app includes horoscope predictions to help you figure it out. The app also offers games you can play with other users, making getting to know people fun and pressure-free.
What Orbit does best:
Orbit gives you a chance to connect with people in your area who you may not have met otherwise. You can share your thoughts on almost any subject and get feedback from other users.
5. Bunch
Like Orbit, with Bunch you get to choose the avatar you feel best represents you. You even have a virtual home where you and the friends you make on the app can hang out and play games.
You can launch games with as few as one other player, or have a full house of game-playing friends. While playing, you can chat with your friends via video or voice.
What Bunch does best:
Bunch can be a cure for loneliness for anyone who is confined at home or just prefers to be there. You can make friends and have fun without leaving the safety and comfort of home.
6. Epal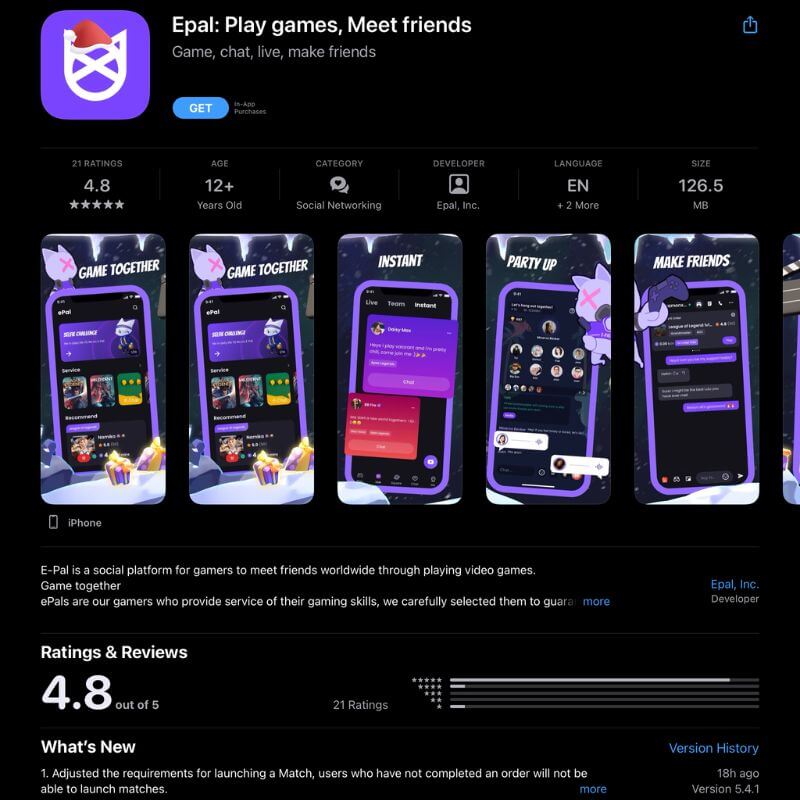 Like Orbit and Bunch, Epal is among the secret messaging apps that look like games. The app always provides a fun and safe environment to play games with friends you already have or friends you make on the spot.
Gamers for the app are chosen with a general pool of players in mind. They will help solve any gaming problems you have, prevent boredom, and ensure that all players are friendly and respectful to each other.
What Epal does best:
Epal is a place where you can be yourself, get to know people, enjoy some fun video games, and play in an environment that is always positive and supportive.
7. Kippo
Kippo proves that virtual worlds can be more fun than the real world. You will be sucked into a virtual world where you can hang out and get to know people at your own pace.
There are various lands that you can visit as your virtual self. You can even dress your virtual counterpart in different outfits. Like similar apps, this one also lets you chat with others.
What Kippo does best:
To truly escape from reality without disappearing or putting yourself in danger, Kippo is the answer to your prayers. It is a fun, light-hearted virtual community that makes it easy to enjoy getting to know others.
Bottom Line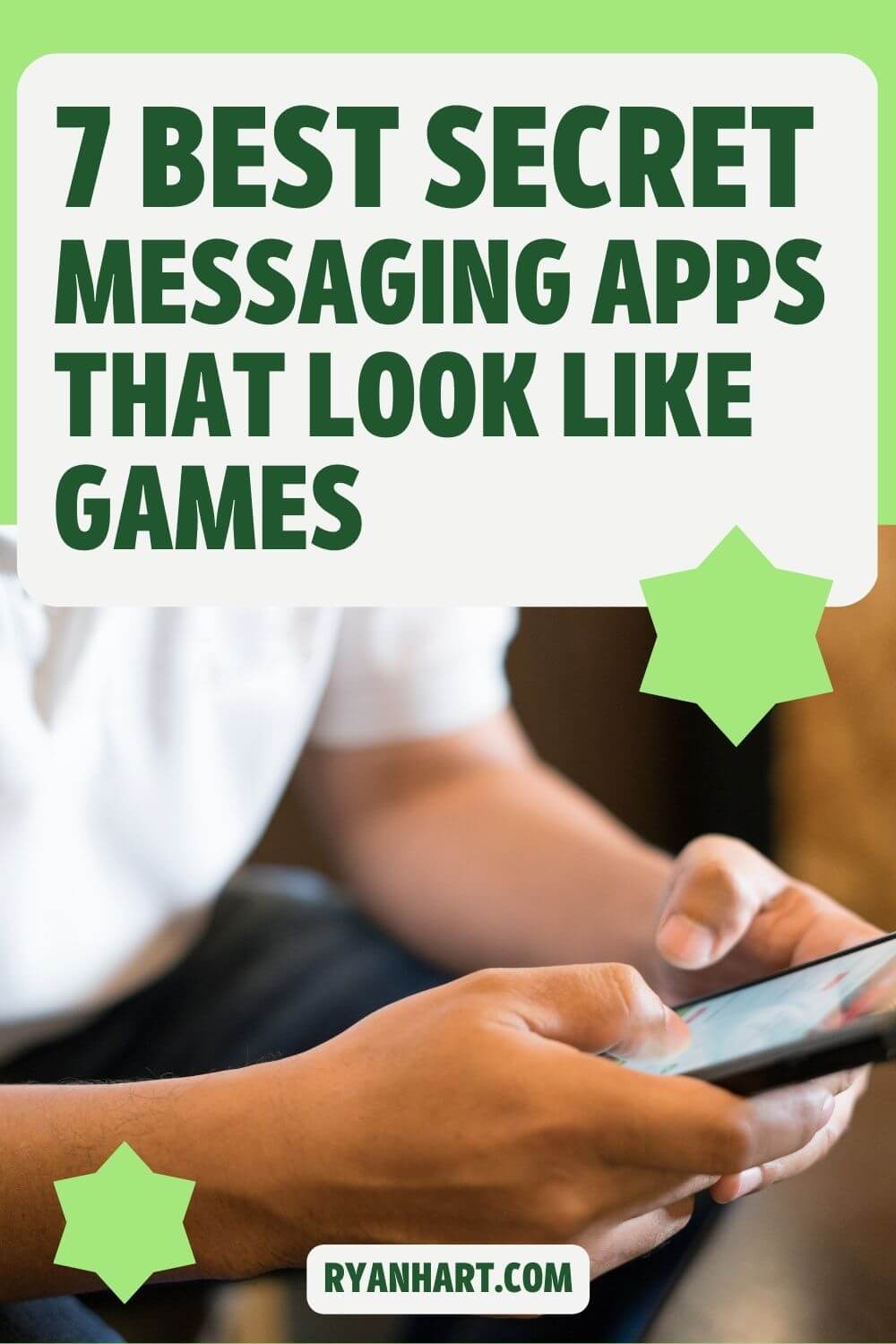 In the end, using a messaging app that looks like a game is a fun way to chat with friends secretly. These apps let you talk to others without anyone knowing. It's like having a secret club on your phone!
Remember to always be careful when using these apps. Make sure you're talking to people you know and trust.