London is a city that offers endless choices when it comes to wedding dress shopping. From high-end boutiques to vintage shops and markets, there is something for every bride-to-be. However, with so many choices, knowing where to start your search can be overwhelming.
One option is to explore the bridal shops on Oxford Street, which offer a range of styles and price points. Alternatively, you can venture to London's many markets to find unique and affordable dresses from independent designers.
In this article, we'll explore the top places to buy a wedding dress in London and provide tips for navigating the process. Whether you're looking for a classic ball gown or a more modern, unconventional style, we've got you covered.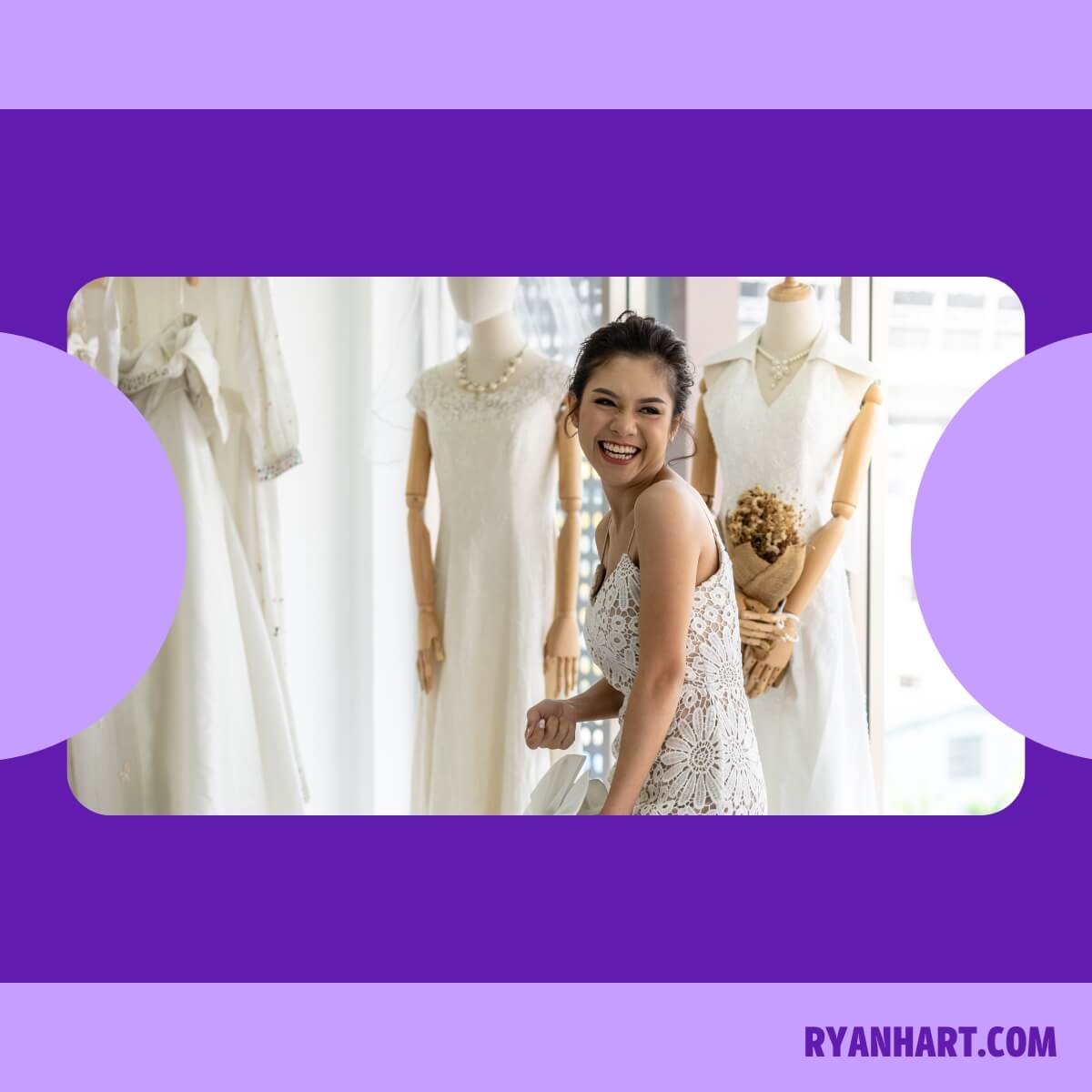 Where is the best place to buy a wedding dress in London?
Here is a list of the best London bridal shops: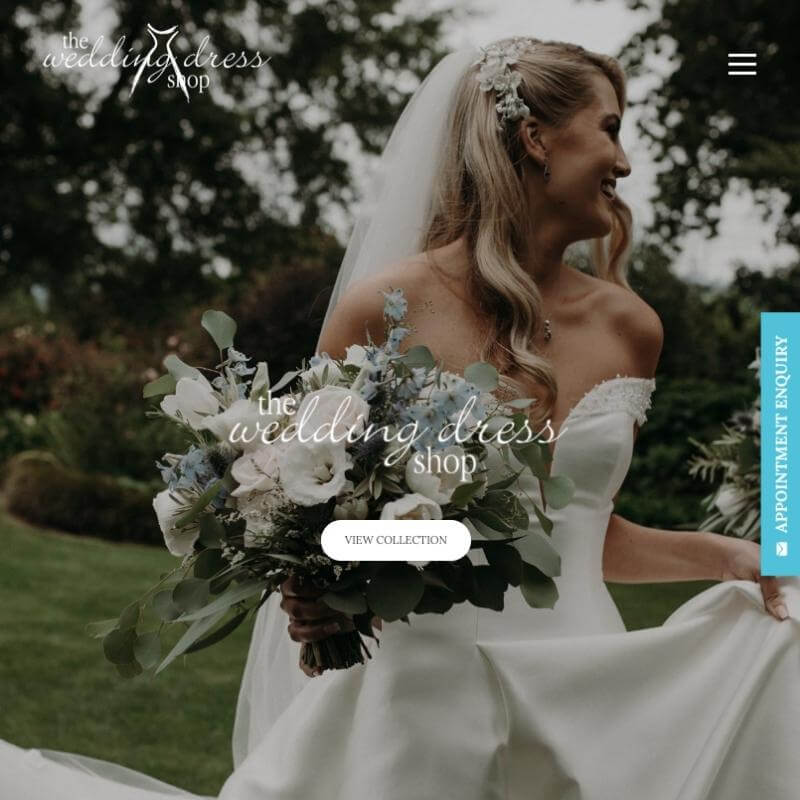 Address: 173/175 Arthur Road, Wimbledon Park, London, SW19 8AE
Phone: 020 8605 9008
The Wedding Dress Shop is a bridal boutique that offers a personalized and enjoyable experience for brides. Customers have praised the boutique for its knowledgeable staff and wide selection of dresses.
The boutique's ambassador, Lauren, is particularly noted for her expertise in fashion and style and her friendly and welcoming demeanor. Brides have said that they felt special and confident while trying on dresses, and many have found their perfect gown at The Wedding Dress Shop.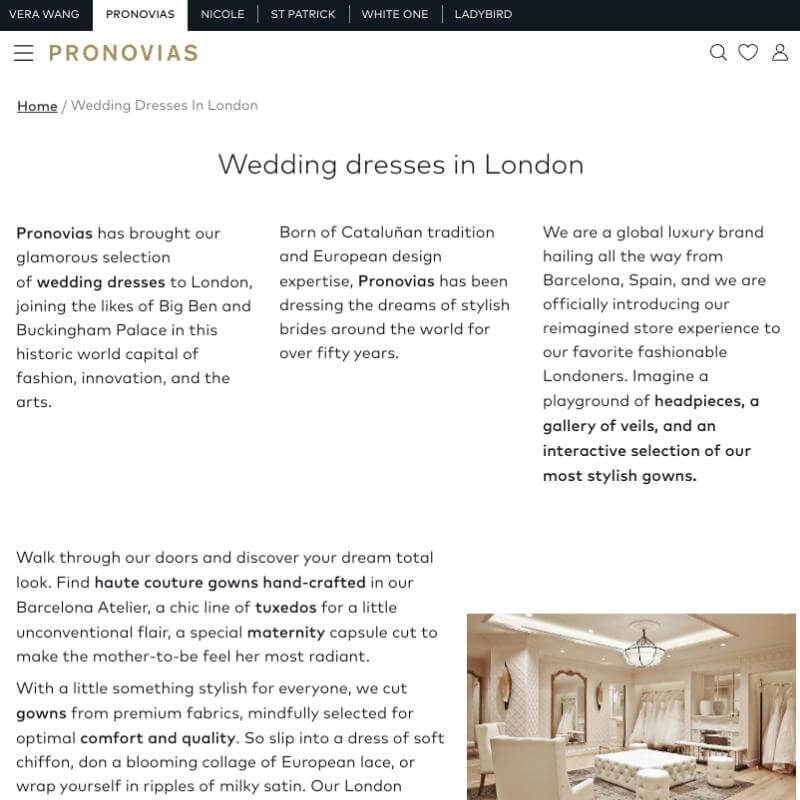 Address: 70-71 New Bond Street, London, W1S 1RR
Phone: 020 7518 8470
Pronovias, a global luxury brand from Barcelona, has opened a new store in London, offering a range of wedding dresses and cocktail dresses. They use premium fabrics to create comfortable and high-quality gowns, with the option to customize and add bespoke details.
They also offer a Party Edit collection for special occasions. The store provides an interactive experience with headpieces, veils, and a variety of gowns.
They also host trunk shows for a limited time to showcase a selection of dresses. Check out their website for more information and to find your nearest store.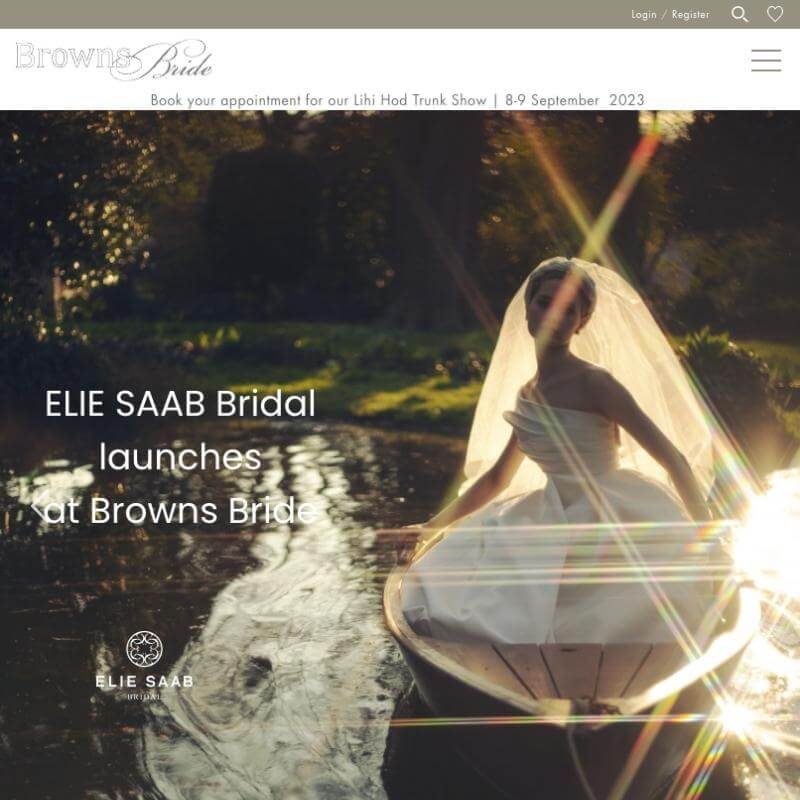 Address: 12 Hinde Street, London. W1U 3BE
Phone: 020 7034 1400
Browns Bride is a bridal boutique founded by Caroline Burstein, who comes from a beauty and high fashion background. The store opened in 2004 and revolutionized bridal shopping with its unique fashion edge.
You will find a carefully curated selection of wedding dresses from talented contemporary designers around the world. The experienced and knowledgeable stylists at Browns Bride help brides find their special dress, and the store also offers couture seamstresses to ensure a perfect fit.
In addition to dresses, Browns Bride offers hand-selected bridal accessories such as veils, jewelry, and hair pieces. The boutique's goal is to provide every bride with a personal, enjoyable, and memorable
Experience.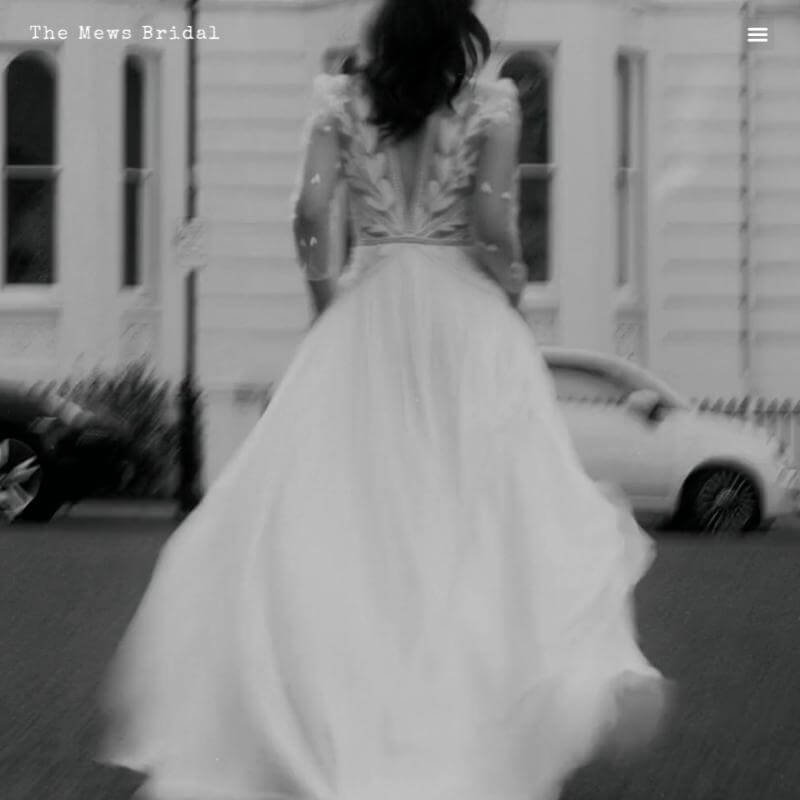 Address: 202 Kensington Park Road, Notting Hill, London, W11 1NR
Phone: 020 7221 9613
The Mews Bridal is a boutique bridal shop founded by a mother-and-daughter team in Bristol, UK. They offer a modern and fashion-forward approach to wedding dresses, with a focus on French designers.
They have two locations, one in Bristol and one in Notting Hill, London. The Mews Bridal is committed to supporting the global partnership Girls Not Brides and donates a portion of its sales to the charity.
They also offer a Bride Guide on their website with tips for buying a wedding dress.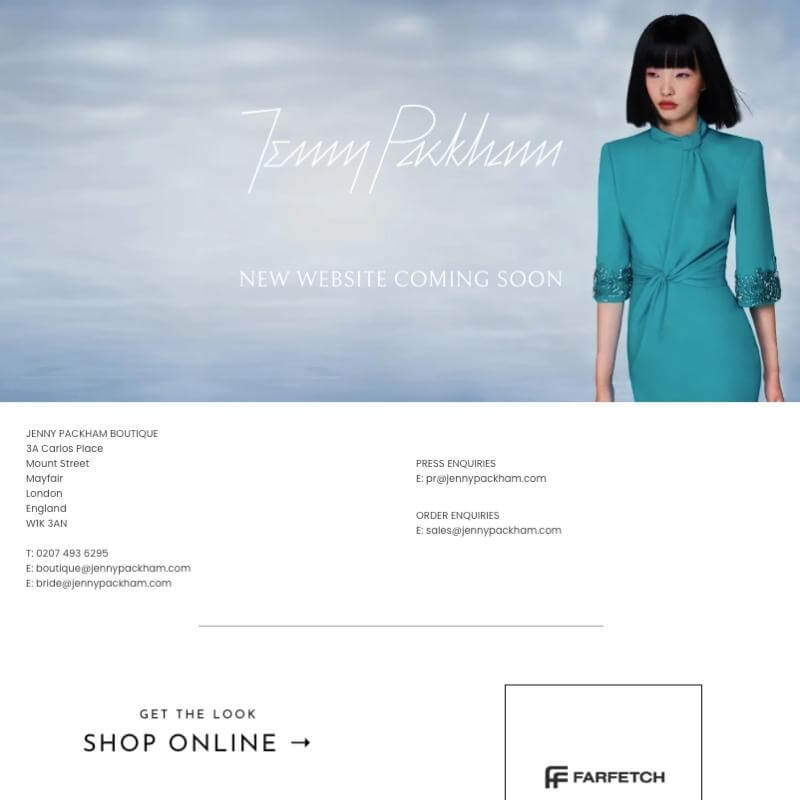 Address: 3A Carlos Place, Mount Street, Mayfair, London, W1K 3AN
Phone: 020 7493 6295
Jenny Packham is a British fashion brand that specializes in ready-to-wear clothing, wedding dresses, and jewelry. Their current wedding dress designs include the 2024 and 2023 collections.
They also offer jewelry collections in partnership with Goldsmiths, Helzberg, and Ben Moss. Customers can shop their products on Farfetch or visit one of their stores.
The brand is led by designer Jenny Packham and is known for its timeless and elegant designs.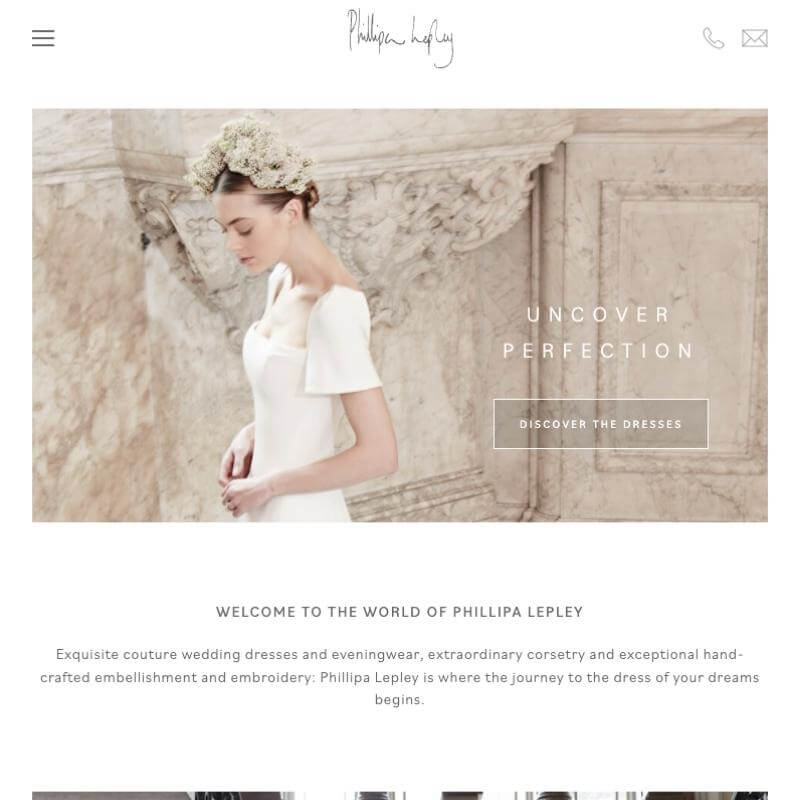 Address: 48 Fulham Road, London SW3 6HH
Phone: +44 20 7590 9771
Phillipa Lepley is a bridal designer based in London, known for her bespoke and handmade wedding dresses, corsetry, veils, and couture embroidery.
The process of creating a dress with Phillipa Lepley involves a personalized consultation to bring the bride's vision to life, with guidance on styles, fabrics, necklines, corsetry, and embellishments.
The fittings process involves multiple appointments to refine the dress design, with meticulous attention to detail and traditional hand-craftsmanship overseen by Phillipa and her team.
International clients can also work remotely with a Couture Consultant, with appointments to visit Phillipa Lepley in London.
The boutique and adjacent Conservatory spaces are designed in a contemporary minimalist style with a vintage French feel, providing a serene, spacious, comfortable, and private setting for brides.
Address: 56 Penton Street, London, N1 9QA
Phone: 020 7713 9022
Mirror Mirror is a British bridal company founded by Jane Freshwater and Maria Yiannikaris in 1989, who met through family and share a passion for bespoke and unique wedding gowns. They still create original patterns and designs for their capsule couture collection every season, and have a flagship boutique in Angel Islington.
The company has a team of seasoned professionals who create individual couture wedding gowns for celebrities and VIPs, and also offer gowns from international designers.
Mirror Mirror is focused on helping each bride find her own personal "bridal dream" and offers a personalized experience through the fittings process leading up to the wedding day.
Frequently Asked Questions
When should I start shopping for my wedding dress?
Initiate your wedding dress quest approximately 9 to 12 months before your wedding day. Commencing early allows ample time for finding your ideal dress, scheduling necessary alterations, and sidestepping any last-minute worries that might arise. Besides, you'll appreciate the extra time to locate the perfect accessories for your wedding dress.
Do I need an appointment to try on dresses?
Indeed, it's advisable to secure an appointment before visiting a wedding dress shop. This ensures you receive individualized attention and guarantees the availability of a fitting room to ensure your privacy and comfort. Likewise, it's important to take into account the season you'll be wearing your wedding dress. This will help you decide which fabrics and styles to look for in order to stay comfortable throughout your special day.
What should I bring to my dress fitting appointment?
Bring along a select group of trusted individuals whose opinions you value, such as close family members or friends. Wearing or carrying the undergarments you plan to don on your wedding day, such as a strapless bra or shaping undergarments, aids in capturing an accurate representation of how the dress will look.
Can I customize my wedding dress?
Many wedding dress boutiques extend customization options, allowing you to tailor certain aspects of the dress to your preferences. Inquire with the shop's staff about potential alterations, such as modifying the neckline, adding sleeves, or adjusting the gown's length to align with your vision.
Bottom Line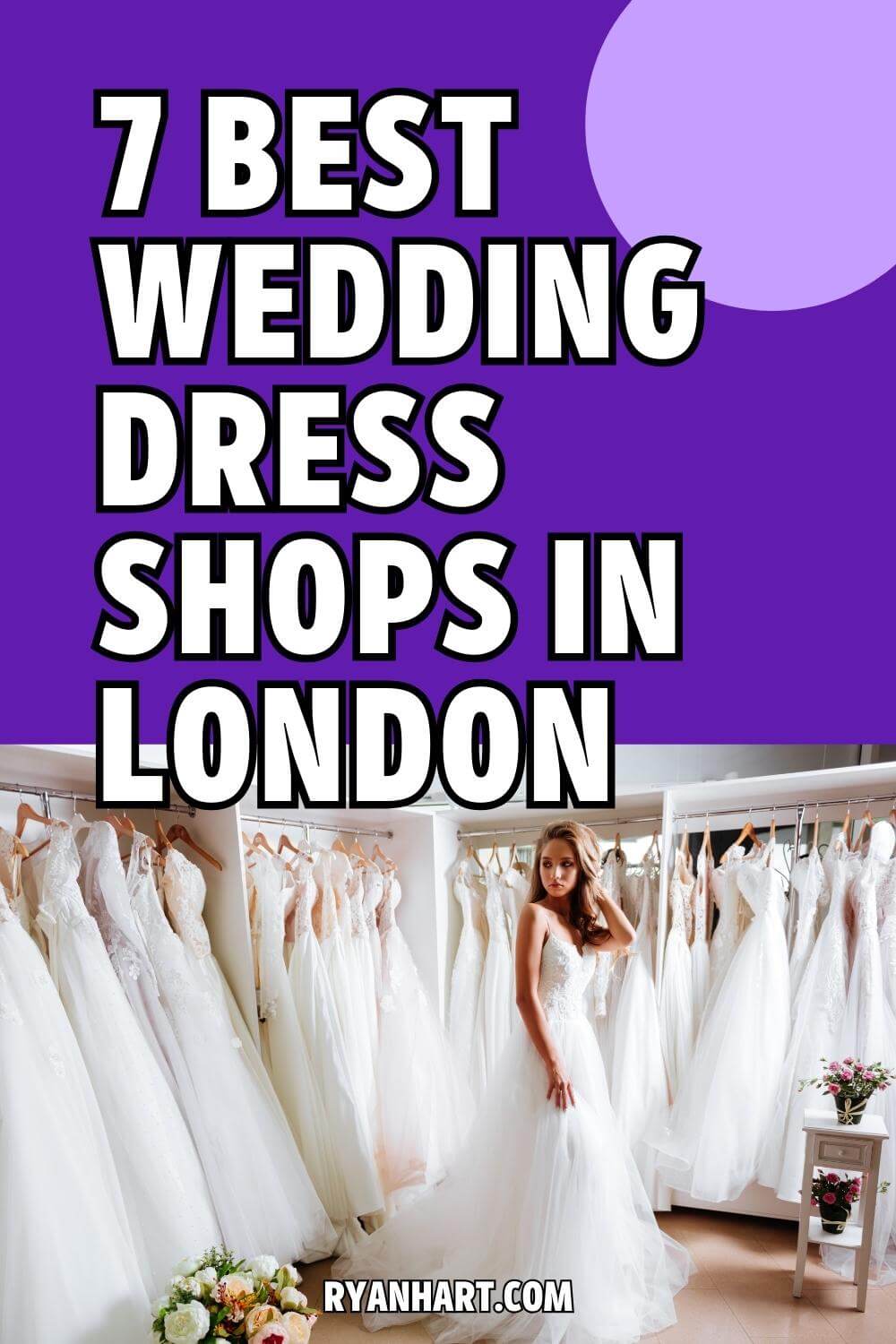 So, there we have it! We've taken a virtual stroll through some of the best wedding dress shops in London.
Remember, finding your dream dress is a journey, not a race. It's about more than just the dress itself. It's about the joy you feel when you try it on, the smile that lights up your face when you see yourself in the mirror, and the excitement of knowing that you'll wear it on one of the happiest days of your life.
So, take your time, enjoy the process, and trust your heart. Your perfect dress is out there in one of London's amazing shops, waiting for you!