The wedding dress is a large part of the pomp and circumstance. It's probably the most meaningful part of getting married for the bride, other than her new groom. But it doesn't have to cost a fortune.
When you're looking for affordable wedding dresses for your big day, we have the seven best places to save big.
These retailers have options at every price point, including "on the cheap," which will wow your guests and make you feel like the princess you are!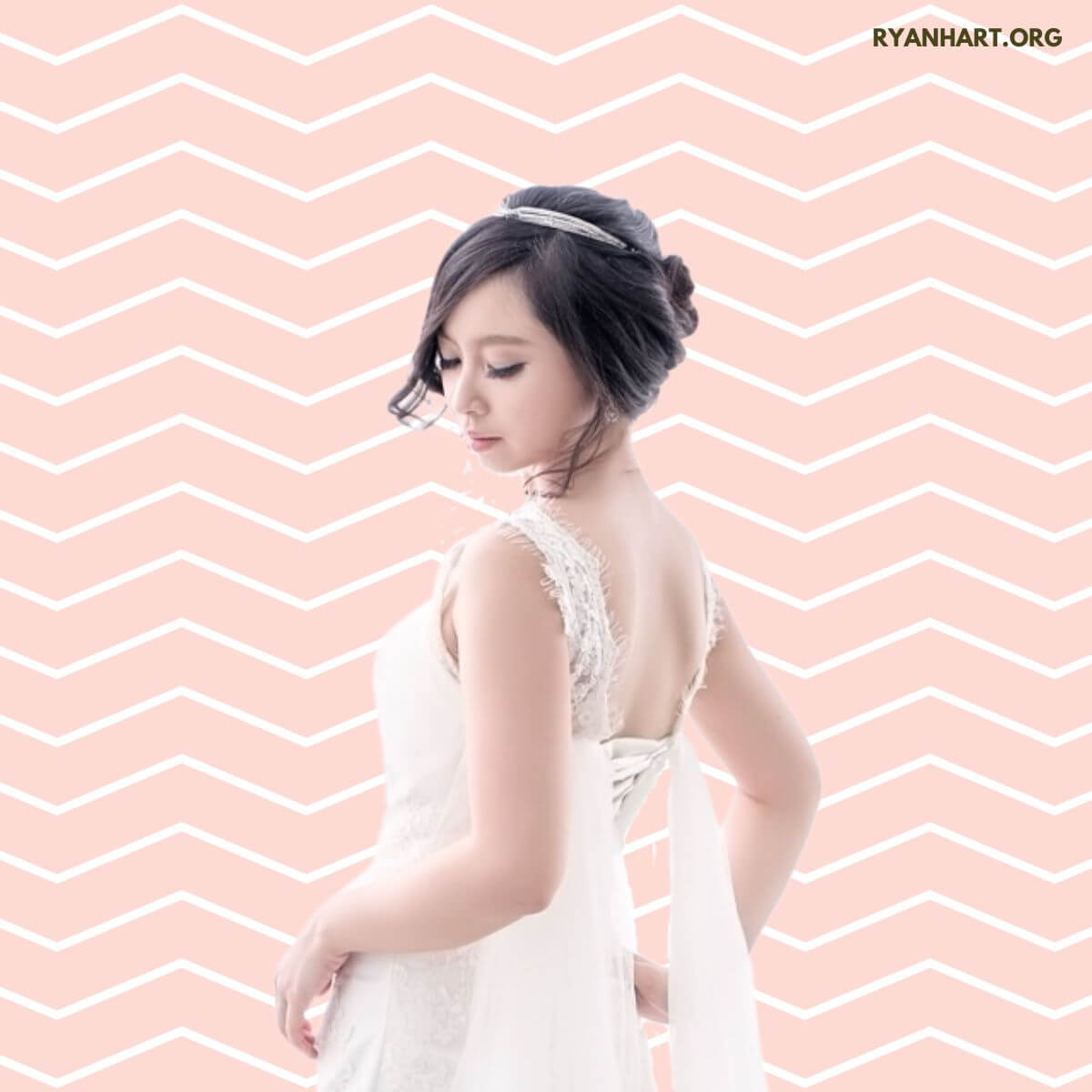 Where to Buy Cheap Wedding Dresses?
You'll want a showstopper to really celebrate your nuptials. To ensure you find your perfect wedding dress without breaking the bank, we've assembled a list of the best seven places to buy cheap wedding dresses.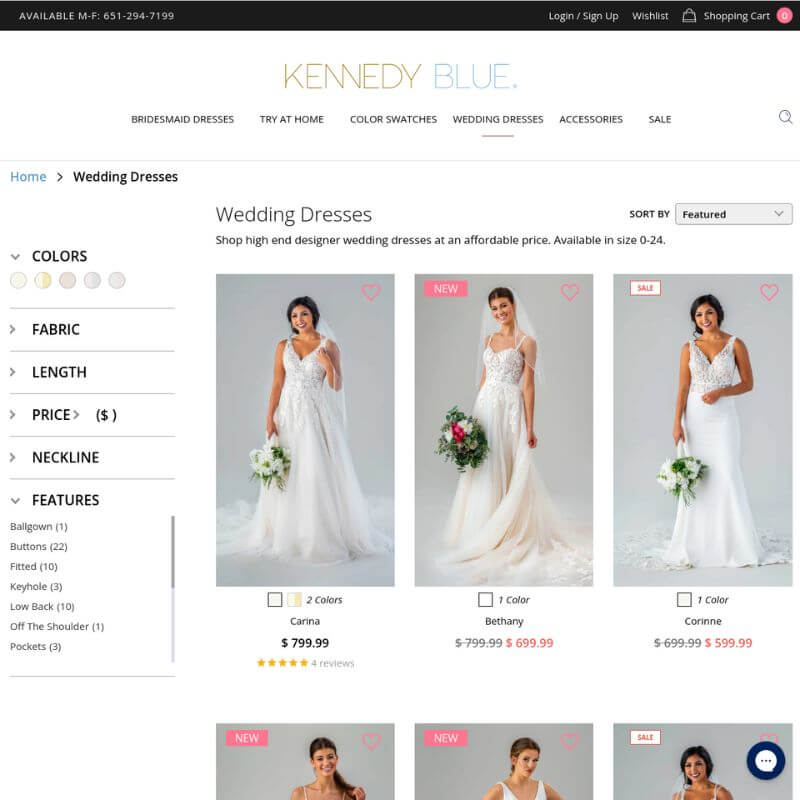 Kennedy Blue not only have affordable dresses sized up to 32, but their styles are also high-quality, and trying them on is easy! Choose three and have them shipped right to your door for the fitting!
For a $25 fee for each dress, the company will send you samples, and a pre-paid return label, to try on at home. And not just for your wedding dress; you can do the same for your junior bridesmaids and bridesmaids. The family-owned company has been in business for four decades.
What Kennedy Blue Does Best: Convenience! You don't have to schedule fittings and head to the store to try on dresses. They will send them to you!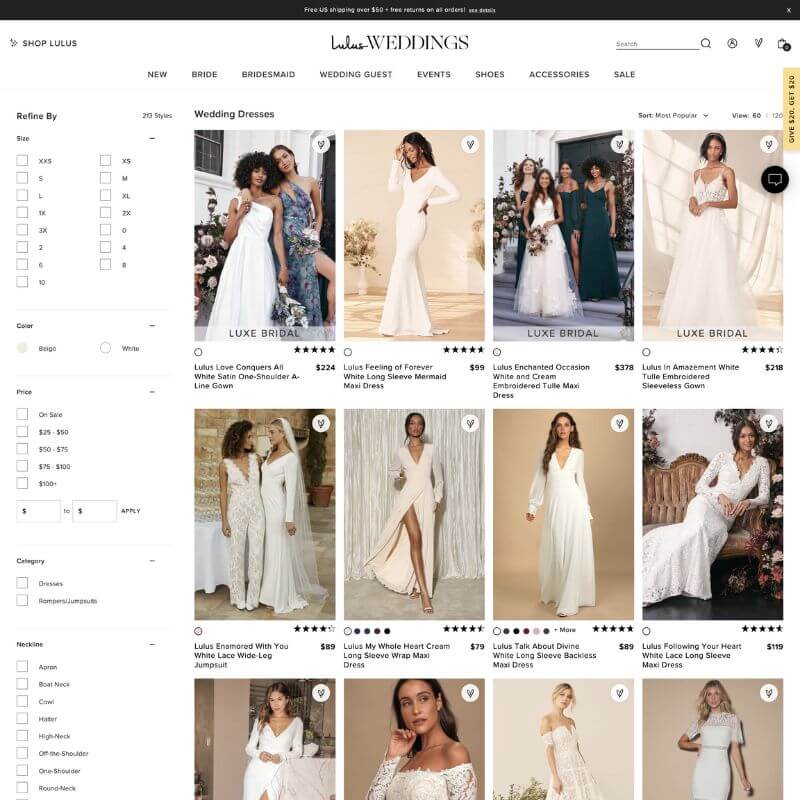 What's so great about Lulus is that nothing in their collection is over $500! When shopping online, you can dig deeper with reviews about each dress before making your choice. The brand has dresses available in sizes XXS to 3X.
You can find chic and modern styles in high-quality fabrics online, with selections as low as $60. Once your dress comes in, you may have to head to the seamstress, but with the savings, it should be worth it!
What Does Lulus Does Best: Unique Choices! Find everything from classic styles to extremely original finds at Lulus, all at fantastic prices!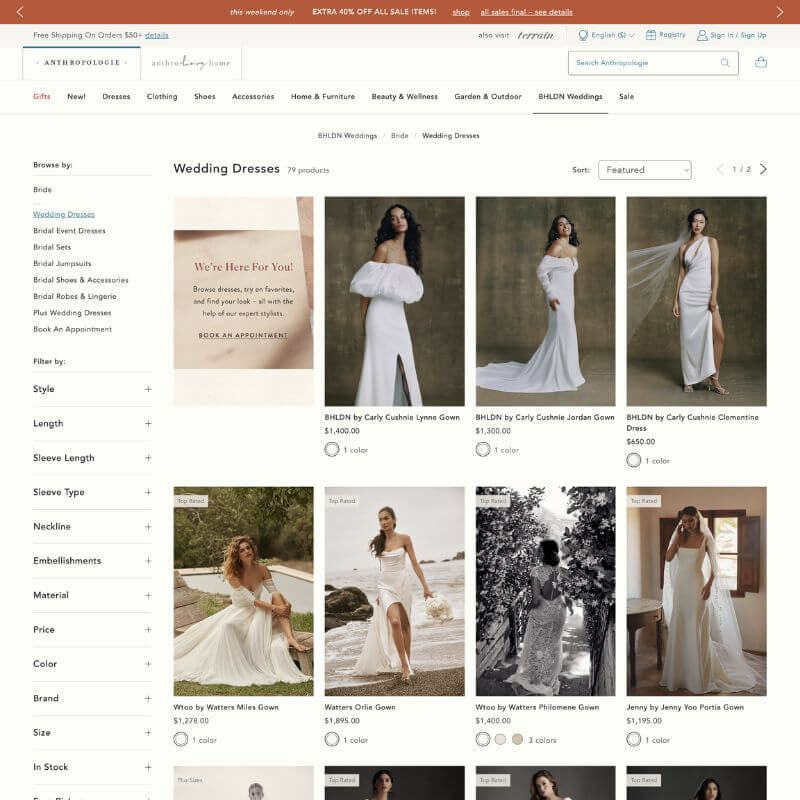 BHLDN, the brainchild of Anthropologie, is actually pronounced "beholden." With brick-and-mortar locations and online shopping available, it's easy to find the right dress for you! Choose from the BHLDN label or brands like Tadashi Shoji, and Willowby.
Some dresses are over $1K, but some options are more affordable. Dresses are available in sizes 0 to 26 and have all the accessories you'll need. You can even find a pop-up shop if the brand doesn't have a retail store near you!
What BHLDN Does Best: Concierge Service! The brand offers one-on-one styling services in-store or virtually. They even will help your bridesmaids find the perfect dress.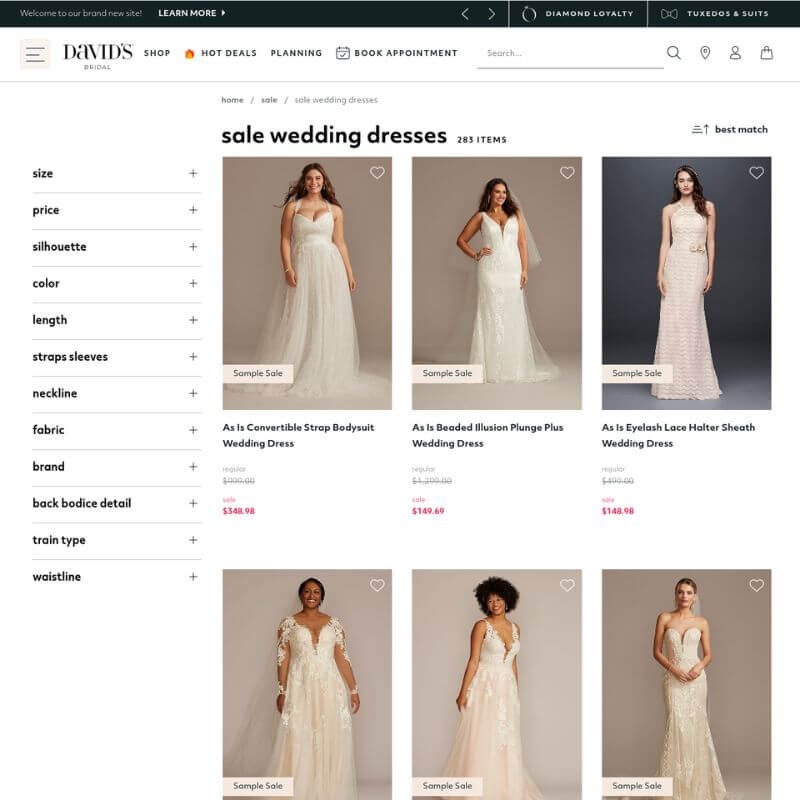 David's Bridal, arguably the most popular name in the game, has wedding dresses under $100 in various styles and sizes XS to 5X. With 300 stores in the US, Canada, and Puerto Rico and online shopping, everyone can find something at David's.
Find brands Vera Wang and Melissa Sweet from their exclusive partnerships that make the designer's brands available for under $300. While you're there, you can pick up attire for your wedding party, accessories, shoes, and lingerie.
What David's Bridal Does Best: Affordability! They don't just have a few inexpensive finds; they have a vast collection under $300. Check out their coupons and diamond member specials.
Check Prices at David's Bridal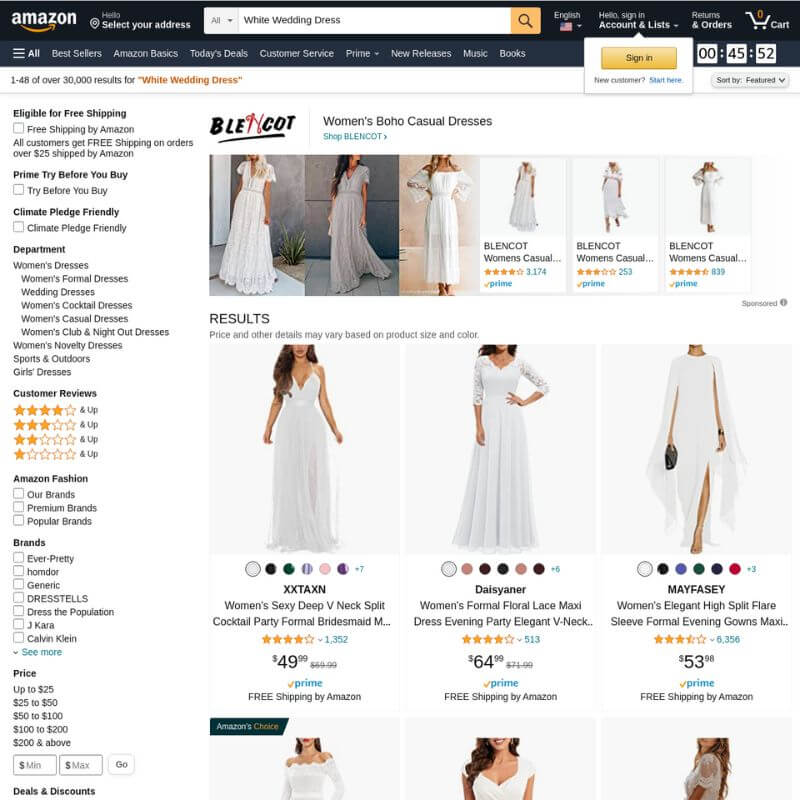 Since you can find virtually anything on Amazon, it comes as no surprise that the eCommerce retailer is a great place to find an affordable wedding dress. From 0 to 16 and prices as low as $50, some are eligible for Amazon Prime.
You may have to head to the seamstress once your dress comes in, but the savings make it worth the trouble. When shopping, stick to those 4 and 5 stars rated items.
What They Do Best: Quick Shipping and In-Depth Reviews. Their review system gets pretty deep and offers video testimonials, photos, and more! Amazon also has plenty of bridal options that ship in days.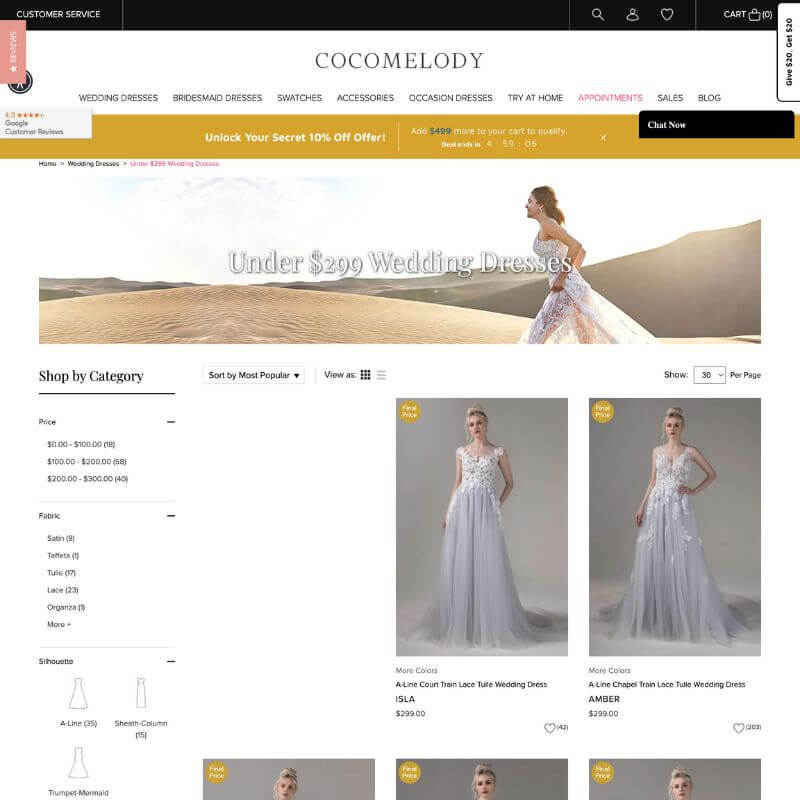 With dresses under $500, Cocomelody has unique finds in sizes up to 28. Use the filters to include all the details you want to be included in your dress to make your search easier. They also have the jewelry, veils, reception dresses, attire for the groom, and more for your entire wedding party.
If you want to shop in person, there are fifteen US, Japan, and Europe stores. They even set up pop-up shops for brides living in areas with no brick-and-mortar locations.
What Cocomelody Does Best: Convenience! Set up an online dress fitting party for everyone you want to participate in the selection process.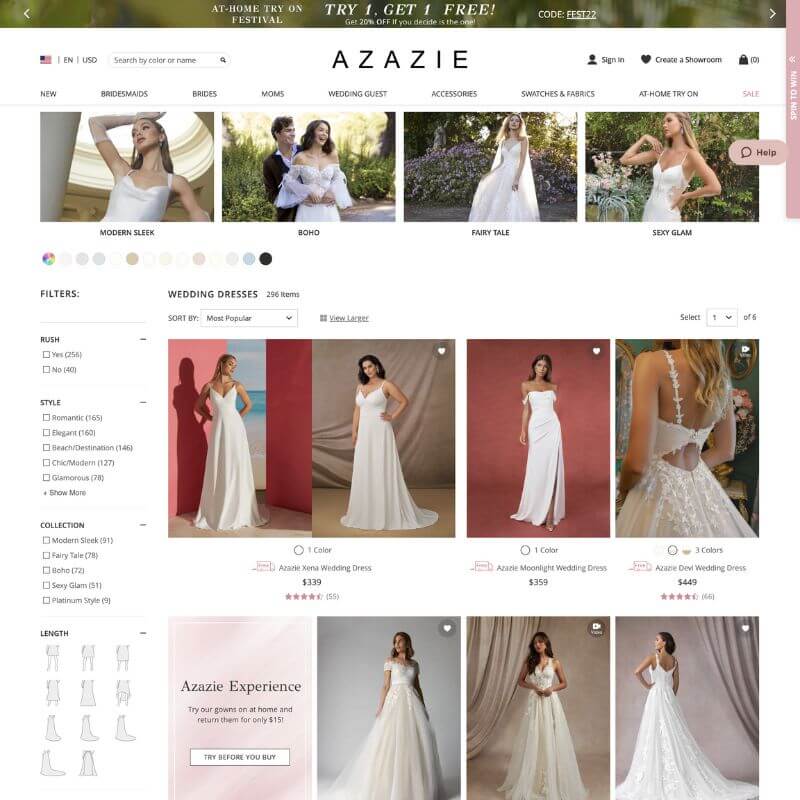 With dresses under $800, Azazie has a wide variety of dramatic, classic, and sexy wedding dresses from which to choose. Check out brands like Saskia and styles in sizes up to 30. You can also try on your dresses at home for a small fee with free return shipping.
When setting up your wedding party attire, you can set up a dashboard to keep track of your dresses and when they will be ready and see if one of your bridesmaids hasn't yet ordered.
What Azazie Does Best: Customization! They have Made to Measure dresses to find your perfect dress. You just enter your measurements and find your ideal size.
How much is a typical wedding dress?
The cost of a wedding dress will vary greatly depending on the designer, the style of the dress, and the materials used. For example, a simple polyester dress may cost a few hundred dollars, while a more elaborate gown with beading and lace can run into the thousands.
Generally, it is advisable to set aside at least several hundred dollars when budgeting for a wedding dress. However, it is also worth noting that many brides can find their dream dress without breaking the bank.
There are serveal of ways to save money on your wedding dress, including shopping at sample sales or consignment shops or renting a dress instead of buying one.
What month is the cheapest to buy a wedding dress?
January is often a good time to buy a wedding dress at a discount, as many bridal stores are trying to clear out stock from the previous year. You may also be able to find deals in September and October as bridal stores make way for new styles.
However, it's essential to remember that you may have less selection during these clearance months. If you have your heart set on a specific style dress, it's best to start looking early so you have more time to find it at a discount.
You'll want to start your search early, so you have plenty of time to discover the perfect dress at the best price.
Is renting a wedding dress cheaper than buying?
While renting a wedding dress may seem like the obvious choice for budget-conscious brides, there are a few things to consider before deciding.
First, while rental prices can vary depending on the designer and style of dress, you can expect to pay around $500 for a high-end gown. Of course, that's still half the price of purchasing a dress outright.
However, it's important to remember that rentals come with certain restrictions. For example, you may only be able to wear the dress for a single event, and you'll likely be responsible for any damages.
In addition, rental dresses are often not available in as many sizes as purchased gowns, so it may be harder to find a dress that fits your unique figure.
Whether you rent or buy your wedding dress is a personal decision that depends on your budget and needs.
Bottom Line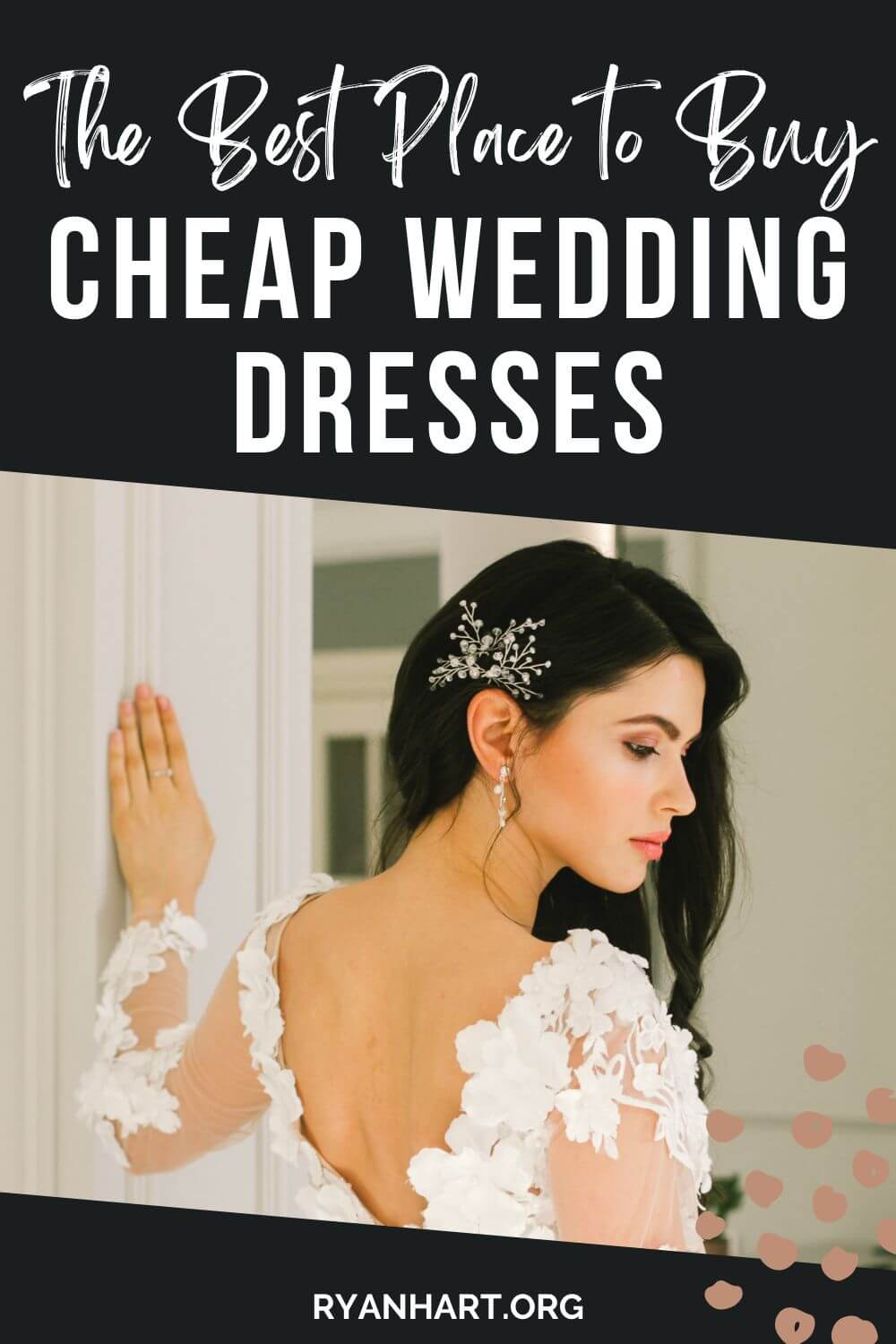 When shopping for a cheap wedding dress, the internet is your friend. You can find a wide variety of dresses at a fraction of the cost of what you might pay at a brick-and-mortar store.
And with so many different websites to choose from, you're sure to find something perfect for your big day.
One of our recommended websites is Kenedy Blue. They offer a wide range of dresses at unbeatable prices. And if you're unsure what style you're looking for, their helpful search filters can help you narrow down your options.
Another great option is Lulus, where you can find affordable dresses at a fraction of the cost of designer brands. Or, if you're looking for something truly unique, check out Etsy. Their selection of handmade and vintage gowns is sure to have an option that catches your eye.
So whether you're looking for a bargain or something one-of-a-kind, check out our recommended websites to find a cheap wedding dress.